Well I tried to be ahead of the game this year and get our classroom Valentines early so we could be ready to go for my son's class Valentine's Day party. After sorting through the tons of cute customizable options, I ordered these from Minted a few weeks back, and they arrived in plenty of time to put together. But as life goes, sickness has taken over our household this week, and it has slowed us down quite a bit, so we were still stuffing and putting them together today! But at least my little (big) man got to help me put them together this year, since he was home sick too, which was a fun change of pace for us both. I love his little look of concentration.
I ended up going with a simple scattered hearts design and added his picture on the back [one of my faves I've taken of him]. And you know I am a big fan of all the foil everythang! I am totally feeling the rose gold/ copper trend lately as an update to traditional gold.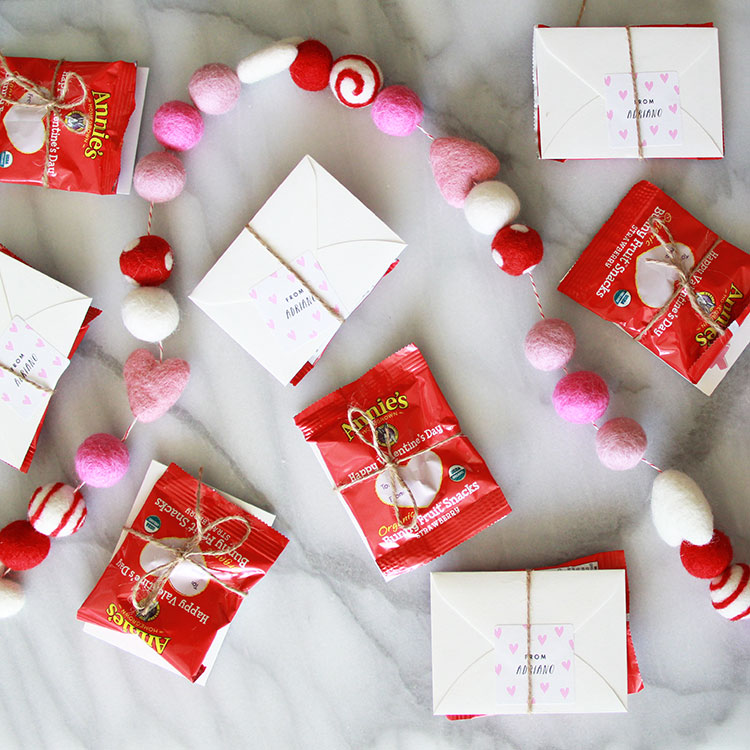 To finish them off, we tied on our favorite "gummies" [organic fruit snacks from Annie's]. I know, initially I said I wanted to do no sugary treats with our Valentine's, but we picked these up at the last minute. These are one of very few treats we allow in our house as they are organic and the portion size is just right for their tiny tummies. [The darling heart felt garland is by Hooray Everyday.]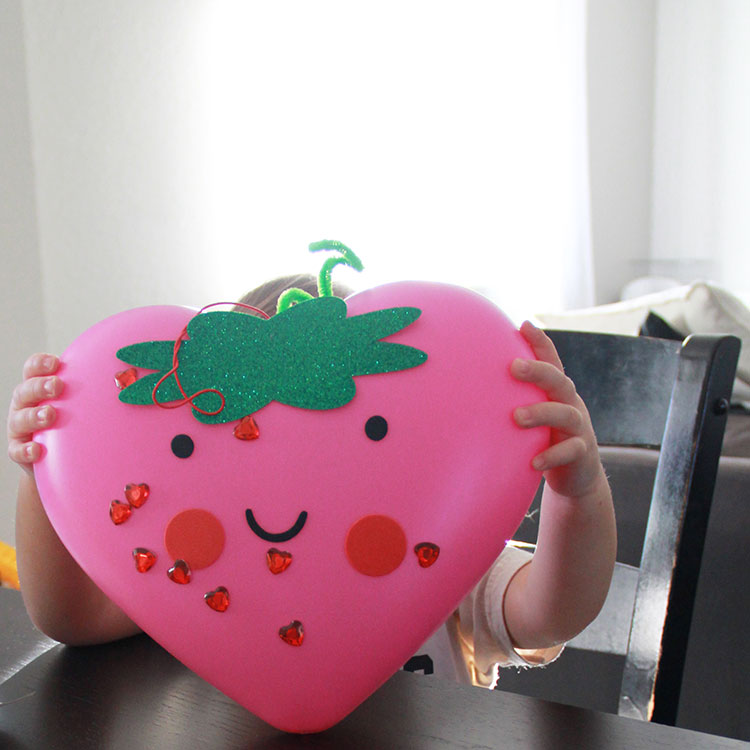 And because I couldn't leave my baby girl with nothing to do while her big brother was working so hard, we picked up this silly little craft from the Target dollar section when we were out running errands. She loved every minute of it.
We just love Minted for all of our family's greeting card needs! You can see our birth announcement and holiday cards in these previous posts. Right now, Minted is offering a special Valentine's event for all wedding orders. Enter code LOVE16 at checkout for 15% off! Expires 2/16/16.
Please note: Product was received from Minted in exchange for this blog review post. As always, all options expressed here are my own.