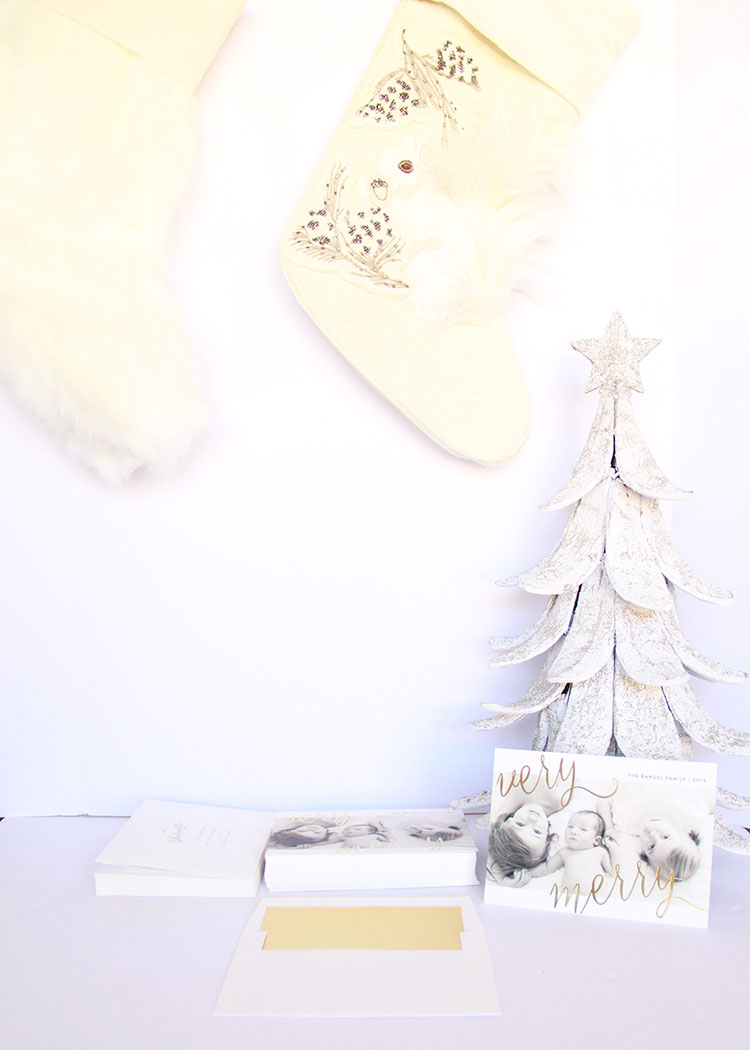 I just love Christmas. Gathering with friends and family. Making new traditions and celebrating old ones. The spirit of giving to one another. Its all so fun! And honestly it's even more fun now with kiddos in the mix. I do realize it is not even Thanksgiving yet [which I also love and will get back to next week], but this year I thought I would try to be a little better organized and get going with my Christmas cards going early, at least. Spoiler alert to all of our friends and family: you will be getting this in the mail right after Thanksgiving.
Now is the season where everyone is getting their family photos taken so you might be starting to think about printing those holiday cards. As we just had pictures taken for our Mother + Child Co. session with Dream Photography Studio [the photo on this card is from that session], and also earlier this year for our family maternity session with B.Hansen Photography, I decided we already had plenty of beautiful images to chose from for our holiday card. I do, however, highly recommend and personally value getting family photos taken at least once a year. This can be for your holiday card or otherwise, but especially when you have kids, I just think it is so important to catch the small and beautiful moments with your family. It goes by too fast not to!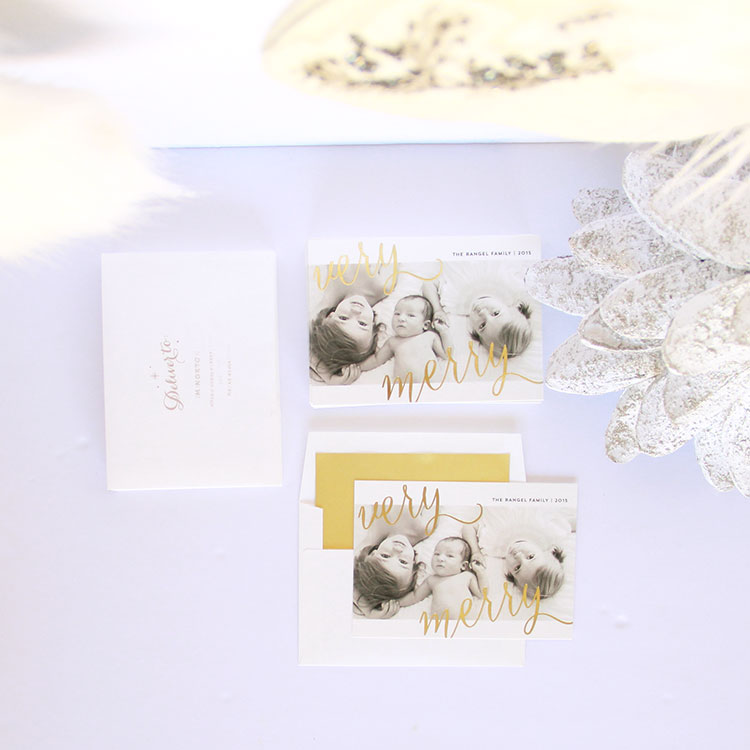 So, I also thought this would be a good time to share our favorite online printer for all kinds of stationary needs once again, Minted. In my previous post about our birth announcements, I recounted many things I love about Minted. However I forgot to mention there that Minted sources designers through continuous design competitions and then the community votes on them. So your purchase helps other small artists thrive. How great is that?!
What I did mention before is that I L O V E foil. Mostly gold foil, but Minted has a rose gold foil that is giving me all the heart eyes this season too. Some other online printers print flat ink to 'look shiny' or sparkly. But Minted uses real foil press on their high end cards. And now for the good news: If you love foil half as much as I do, you are going to want to head on over to Minted for the FREE FOIL EVENT going on right now!!! Just enter code FOIL at checkout to receive 20% off any and all foil products!  This code just went live today and ends Monday, November 16th, so hurry over and order now! I can't wait to see your holiday foil pressed cards! Now off to stuff envelopes.