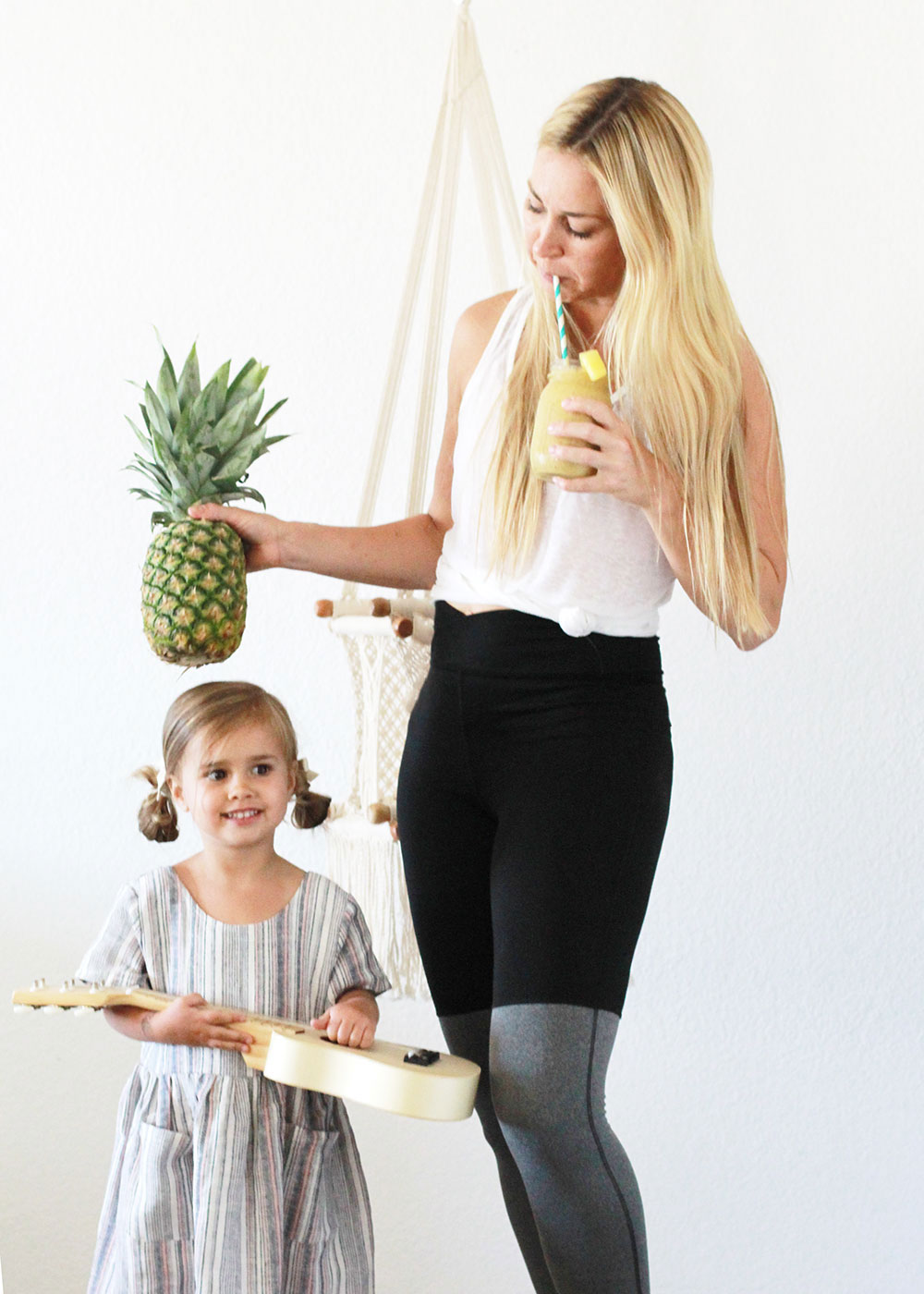 Sweet summertime is here and I couldn't be happier about it! We have been keeping busy with swimming basically every day to beat the heat and playdates with friends galore. It is SO fun but also kind of exhausting! Do you other mamas feel me?? So today I wanted to share a little bit about how we stay fueled for our summer activities.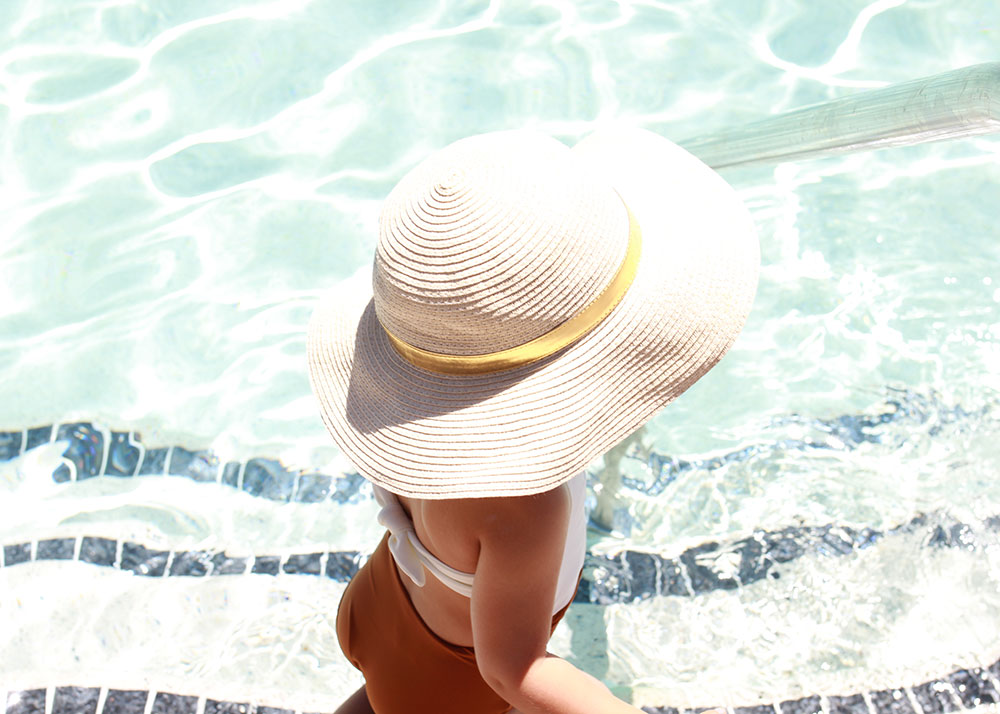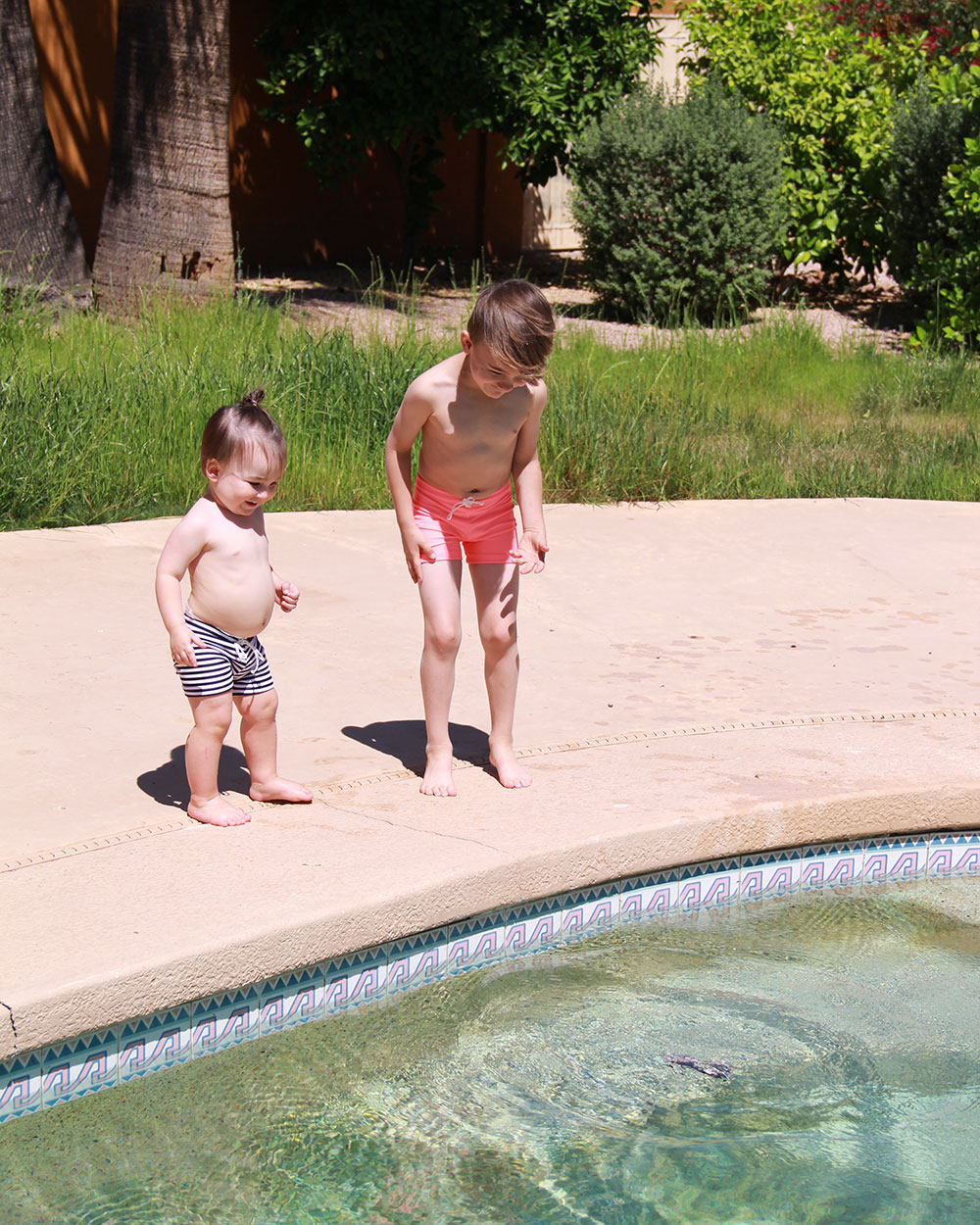 Summer holds some of my fondest memories as a kid and I hope it will also for my babes. We're just trying to make the most of having this time together and all the fun stuff we can handle! But with our active schedule, we have to keep our energy up. My youngest still naps, so we are all home in the afternoon to take a break and most days so far, all of my kids have been napping [even my 6 year old!]. I wish I could too, but naptime is my time to catch up on the house chores or answer some emails. Sometimes I get caught up and I forget to eat myself. Or I just go for something easy and pre-made, which often isn't all that healthy.
So recently I started making smoothies for myself to get quick and easy nutrients in my body to stay fueled throughout the day. As a vegetarian, I like to add protein to my smoothies too, and I am always on the lookout for the most well rounded vegan protein I can find. Bonus has been that my kids love to help me make them, and I make them their own smoothies too. It feels like a special treat and cools us all down!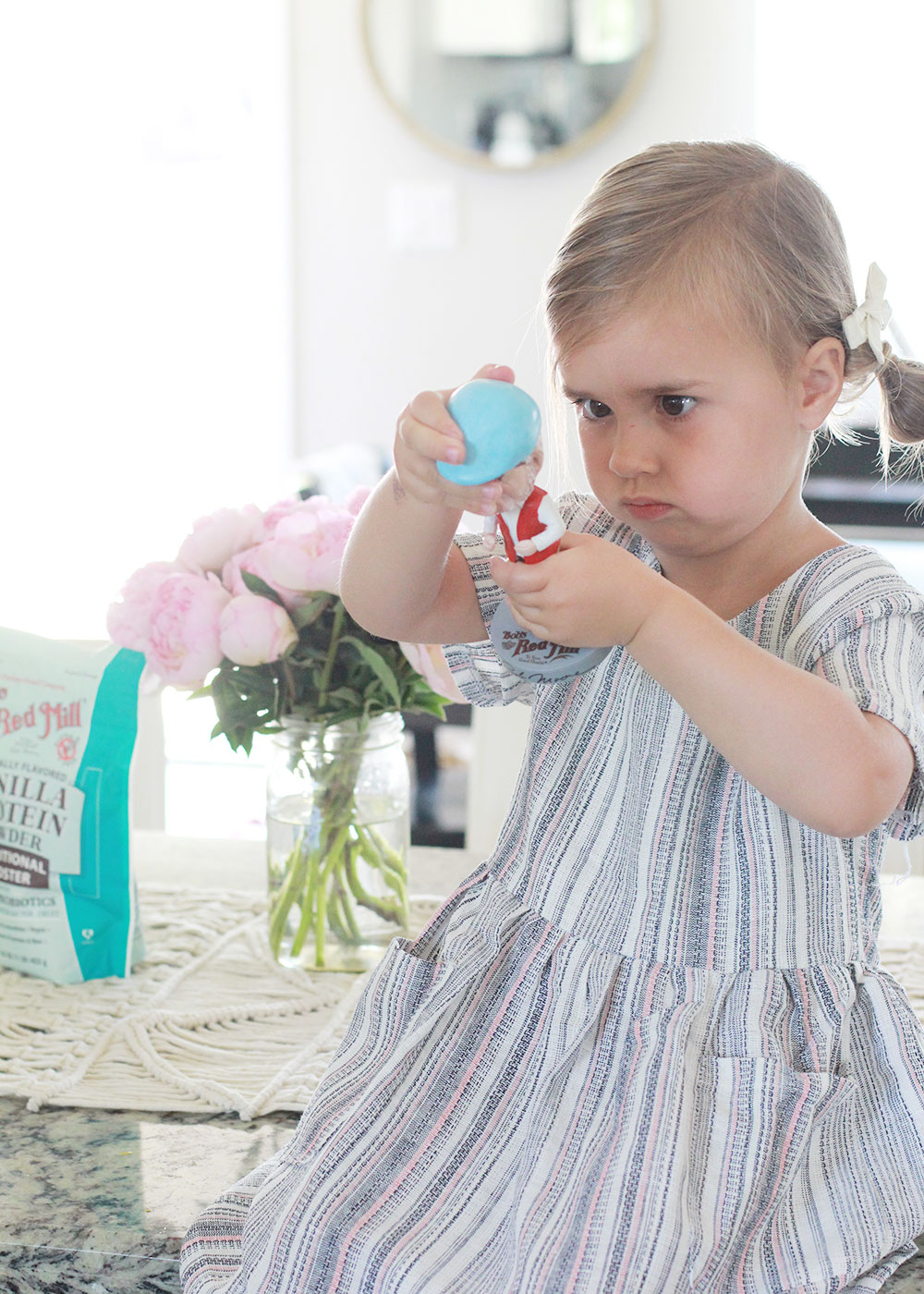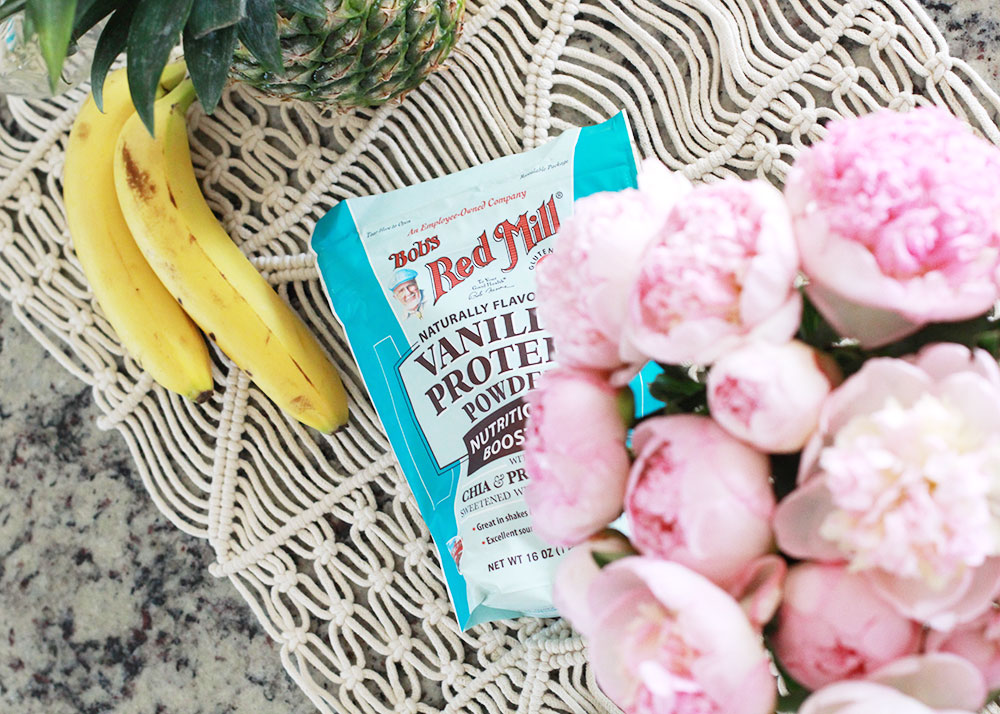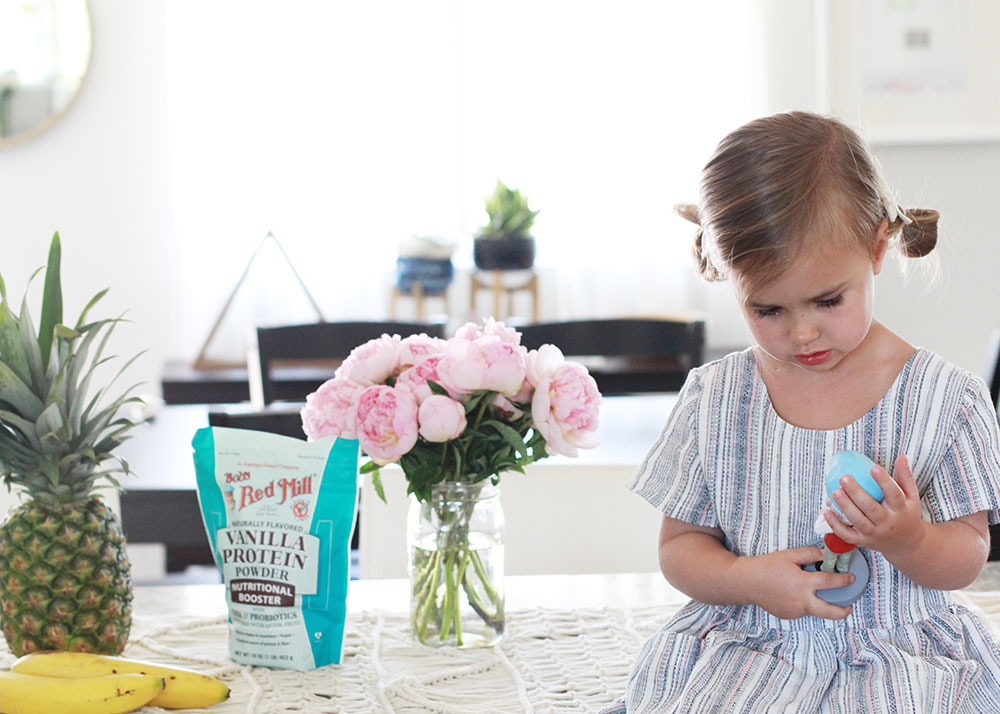 My newest go-to protein is this Bob's Red Mill Nutritional Booster and it checks all the boxes I look for in a nutritional supplement:
vegan pea protein
probiotic and prebiotic fiber
low in sugar [it's sweetened with monk fruit so it only has 2g of sugar per serving!]
and bonus that there's also chia seeds, which are a superfood powerhouse!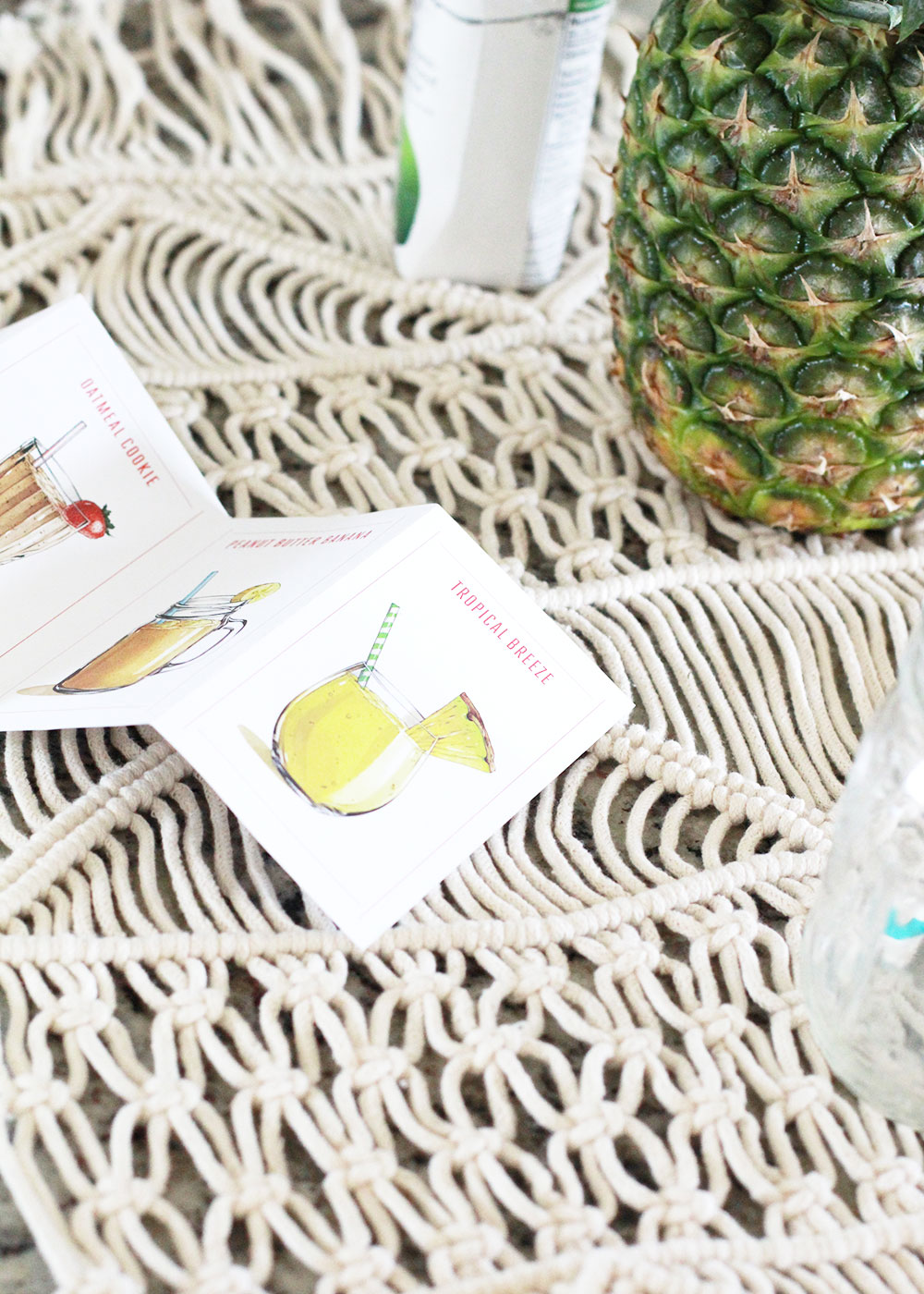 Since we're feeling sunny and sorta tropical over here with our hot weather, my favorite smoothie lately is this refreshing concoction I came up with. I keep frozen fruit in the freezer to make it easier to throw this together anytime!
summertime tropical smoothie
In a blender, just combine: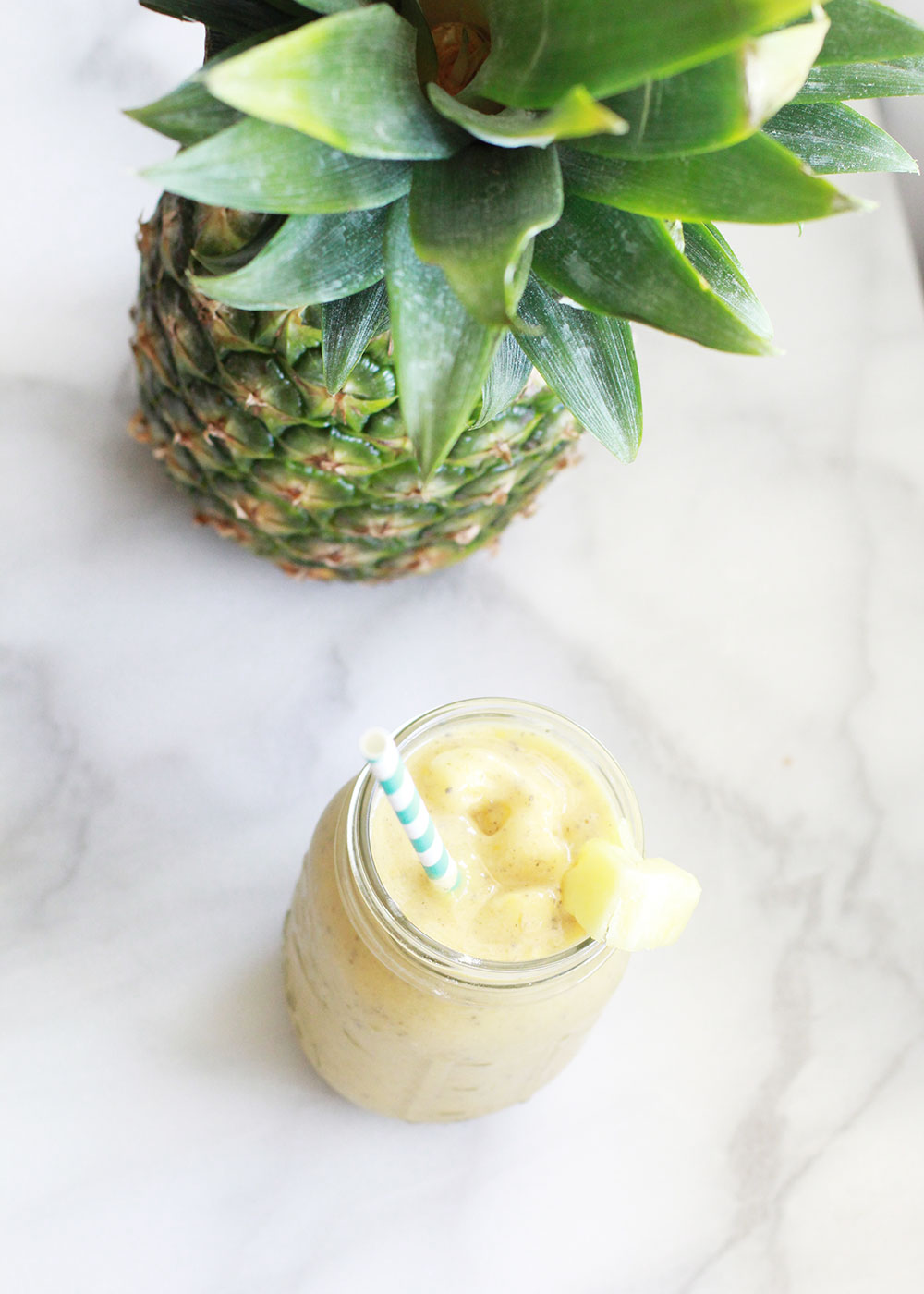 That's it! So good and so refreshing. It gives me that extra boost I need in the afternoon to make it through the rest of my day!
Our family has been using Bob's Red Mill products for years because of our complex food issues [a combination amongst us all of no dairy, no gluten, and vegetarianism]. So we love pretty much everything they make! I wanted to spread the love, so click the link below to get a coupon for Bob's Red Mill Nutritional Boosters!
Just print it out and take it to your local retailer that sells Bob's Red Mill products! I think you'll love it as much as we do!
How do you stay fueled for your summer activities? I'd also love to hear your favorite summer smoothie recipes!
I was selected for this opportunity as a member of CLEVER and the content and opinions expressed here are all my own.