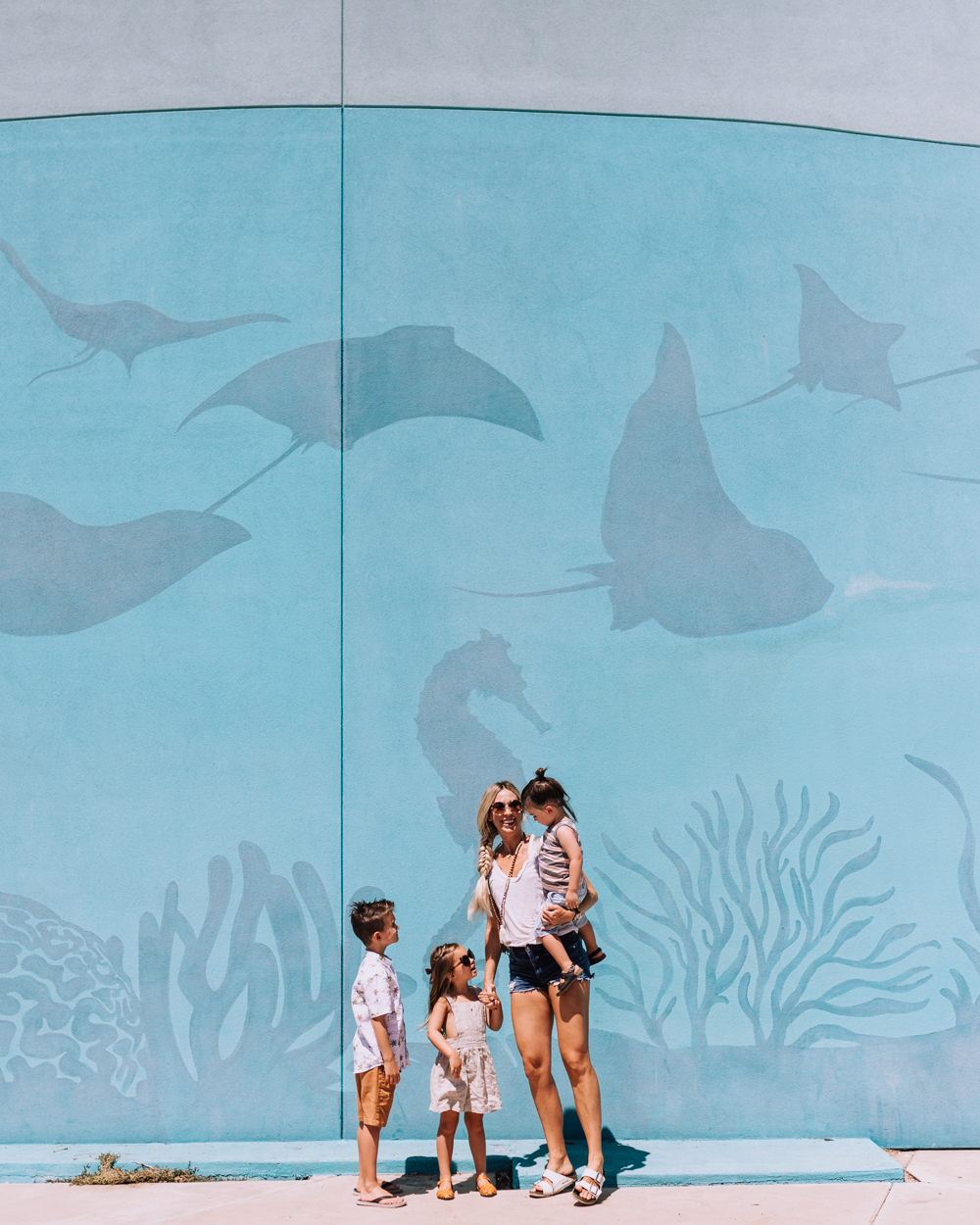 As a kid, I remember summer seeming like it always went by way too fast. Now having kids of my own, it flies by at a dizzying speed! As a mom, I always have grand plans of all the fun things I want us to do together over summer break, and most of the time, we don't even get to half of it. Still, this summer was one for the books with the traveling we got to do as a family, and lots of other fun things sprinkled in between.
Since our kids went back to school this week [ugh, it seems so early!], last weekend, my husband and I were looking for something fun to do as a family. You better believe we are squeezing the most out of summer we can! As with most things this time of year in Arizona, the major requirements for us were that it had to involve either water, or air conditioning. Lucky for us, I got this amazing opportunity to partner with the Arizona Mills shopping center, locally here in Tempe, Arizona!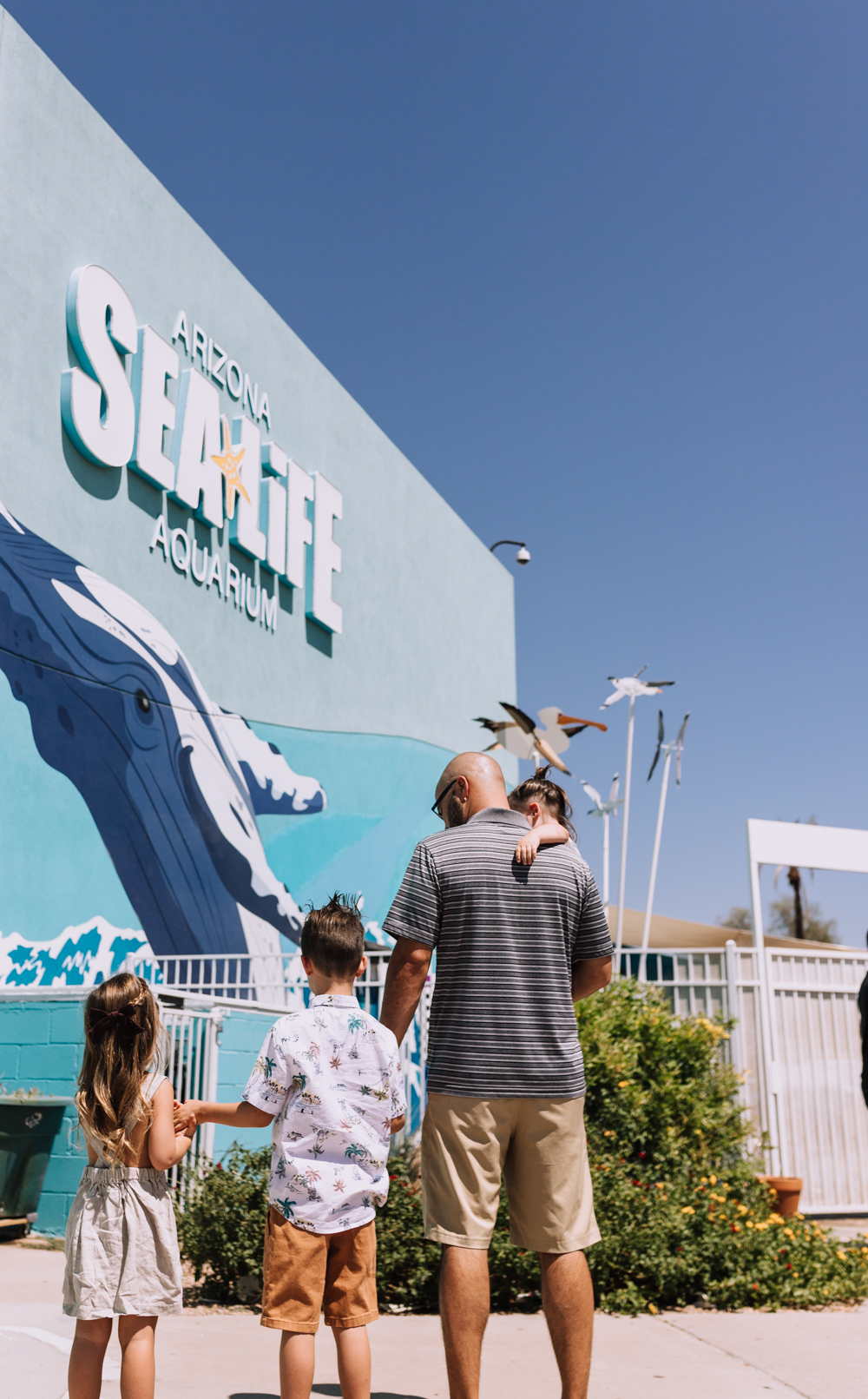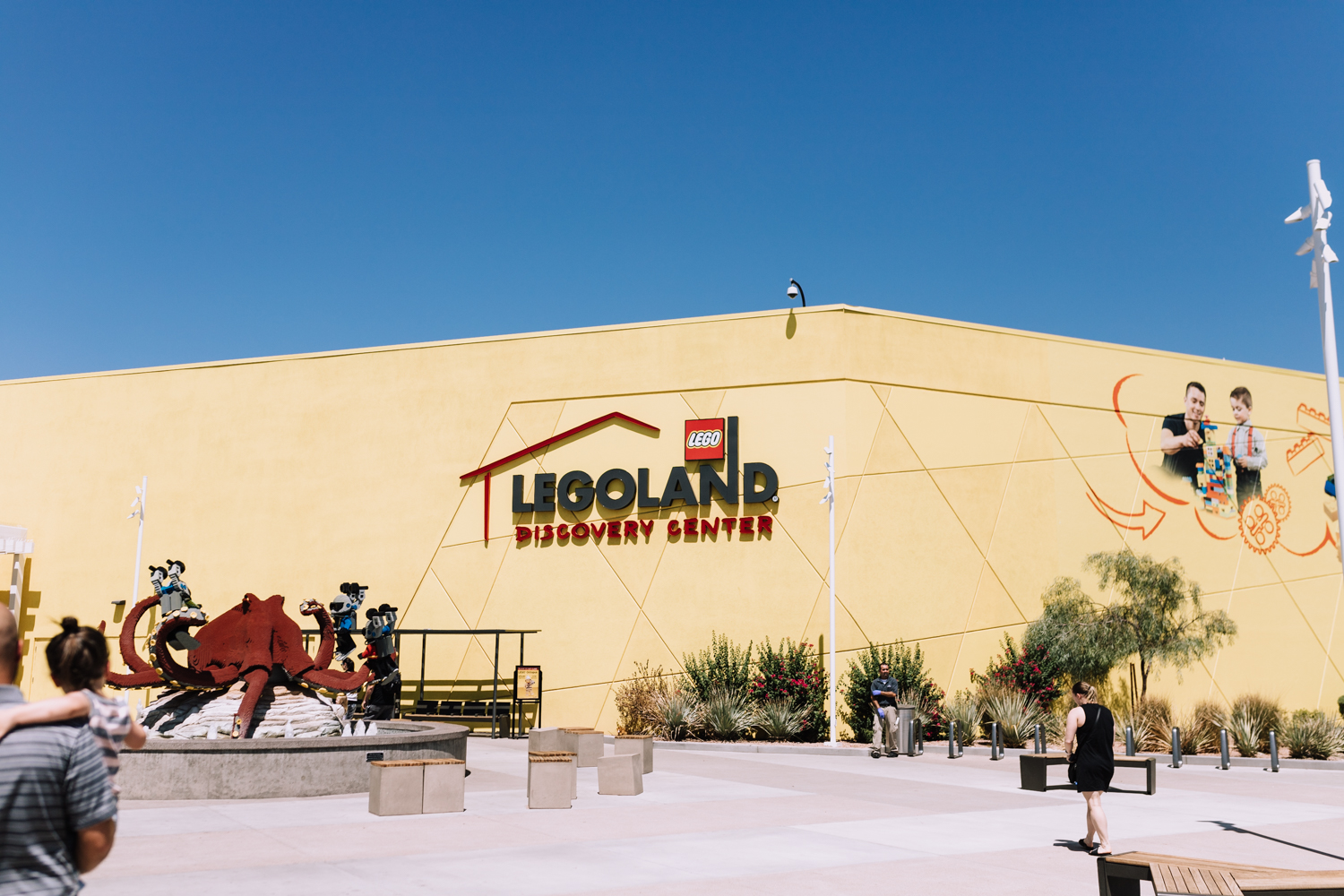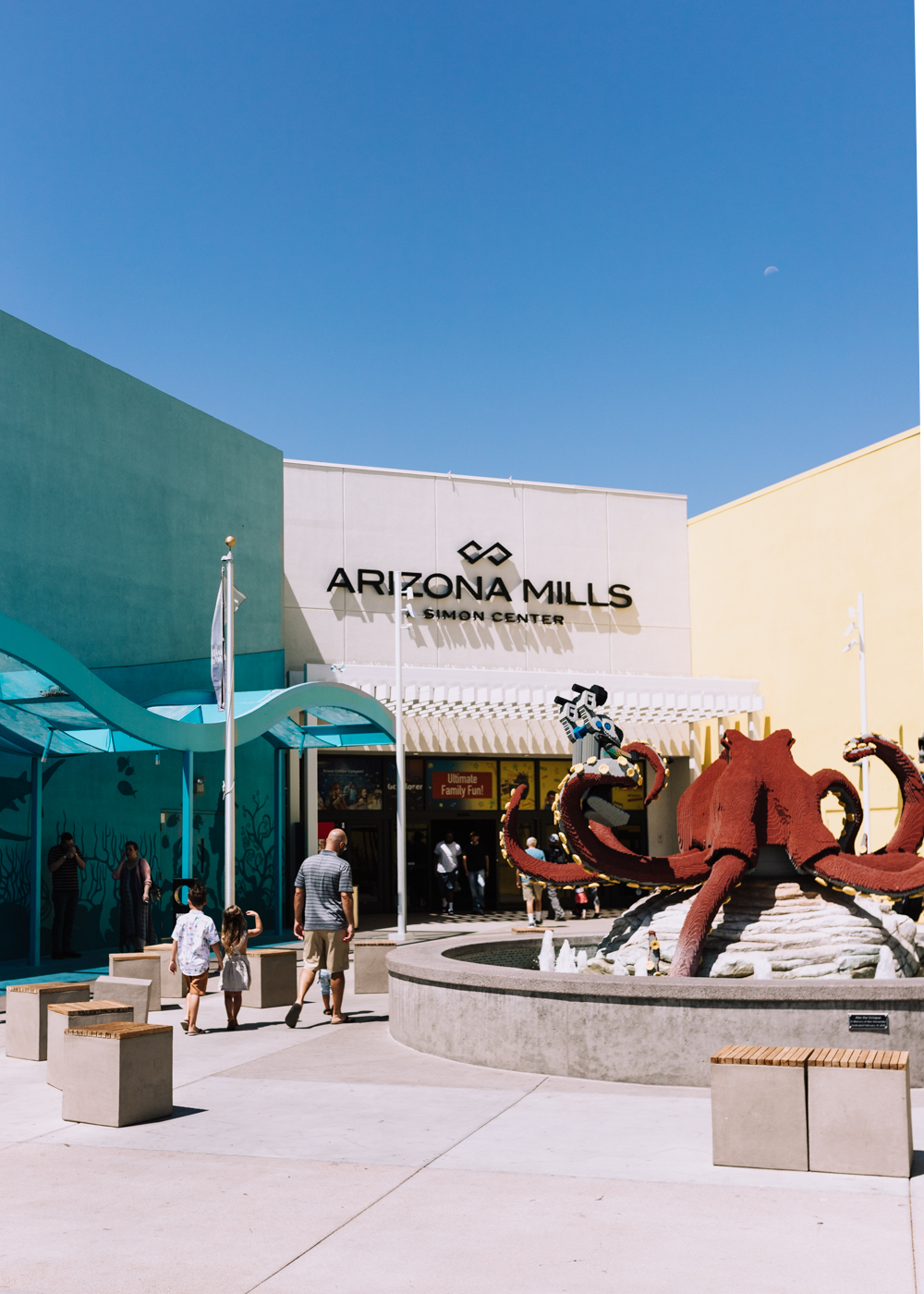 The last time I visited Arizona Mills was back when I was a student at ASU. So I was blown away to learn about all of the fun family activities there are to do there! Other than the many shopping options, food, and indoor merry-go-round, there is an entire SEA LIFE Aquarium and LEGOLAND Discovery Center inside! Who knew?!
There was so much to do at both, but also each was easy enough to navigate that we were able to get through both in a morning. To be honest, we probably could have stayed the whole day between the two, but, ya know, #naptime.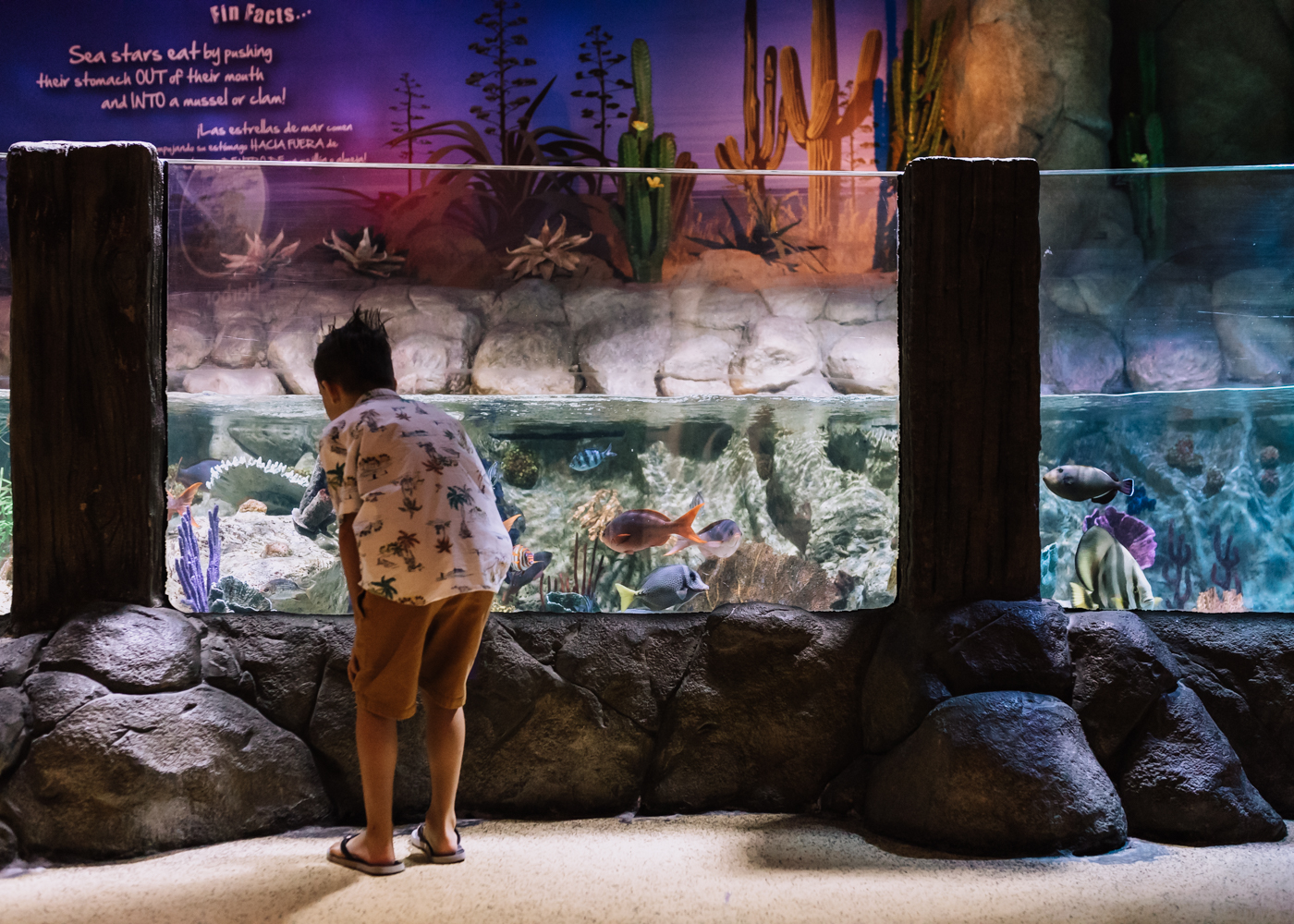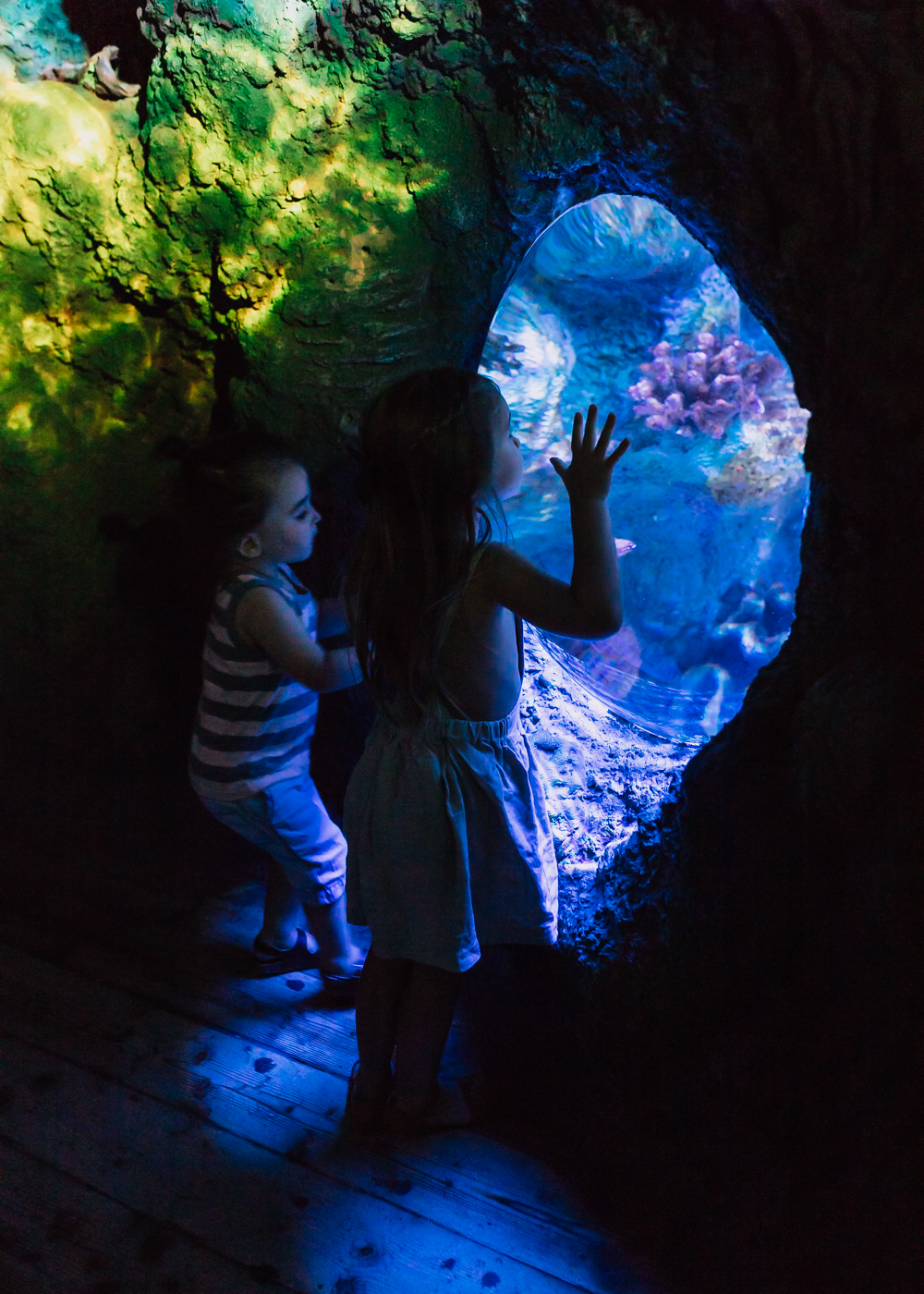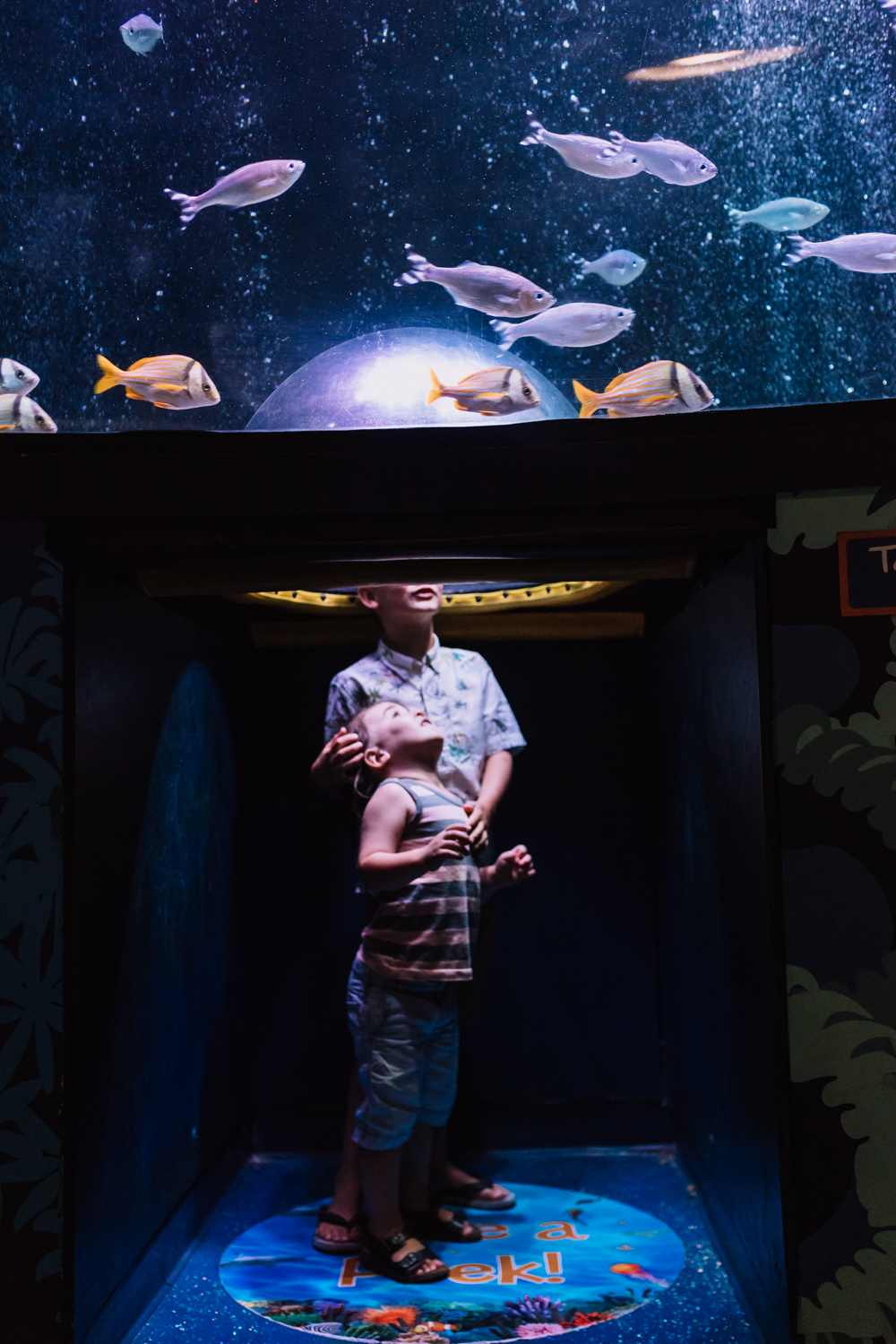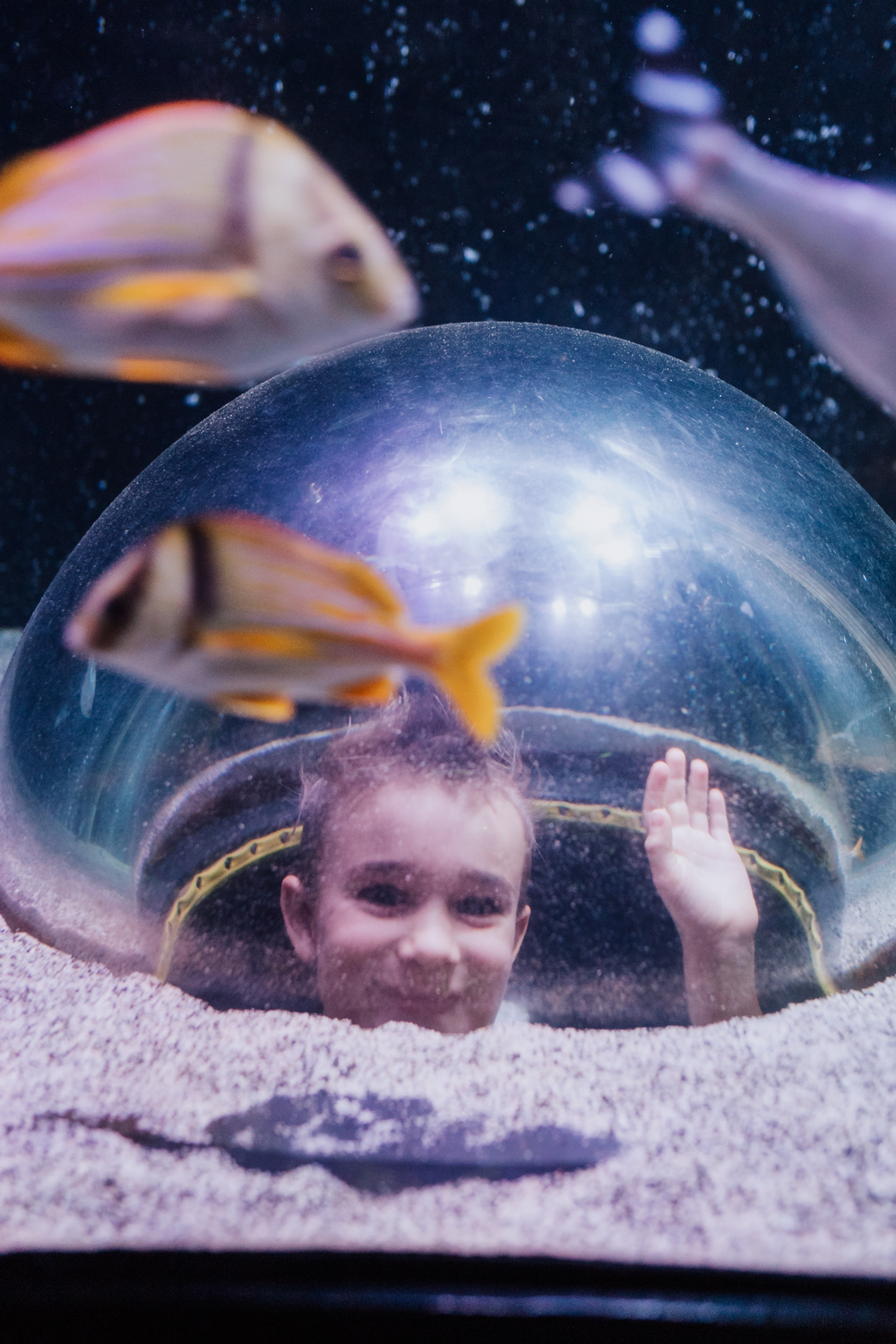 We started our morning at the SEA LIFE Aquarium Arizona,which is home to more than 1,000 amazing creatures including sharks, stingrays, seahorses, sea turtles and more. This was my pick, because I have always been fascinated by sea life. When I was a kid, I used to think I might become a marine biologist someday! To my delight, the kids got really into it too. My little two were going through from tank to tank so fast, so it was mostly me and my big boy left to check out all of the beauty. I just love watching their faces light up with this kind of stuff!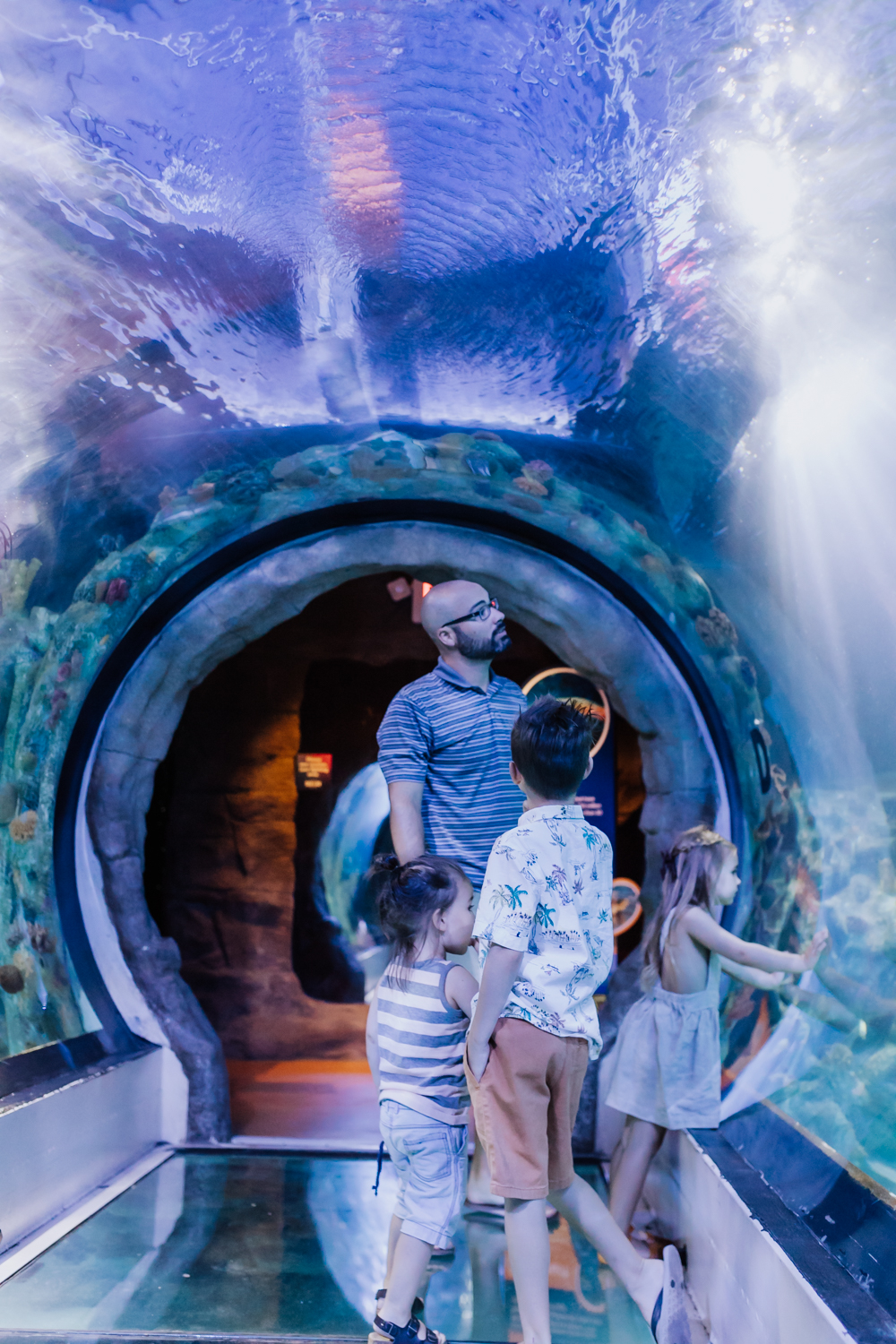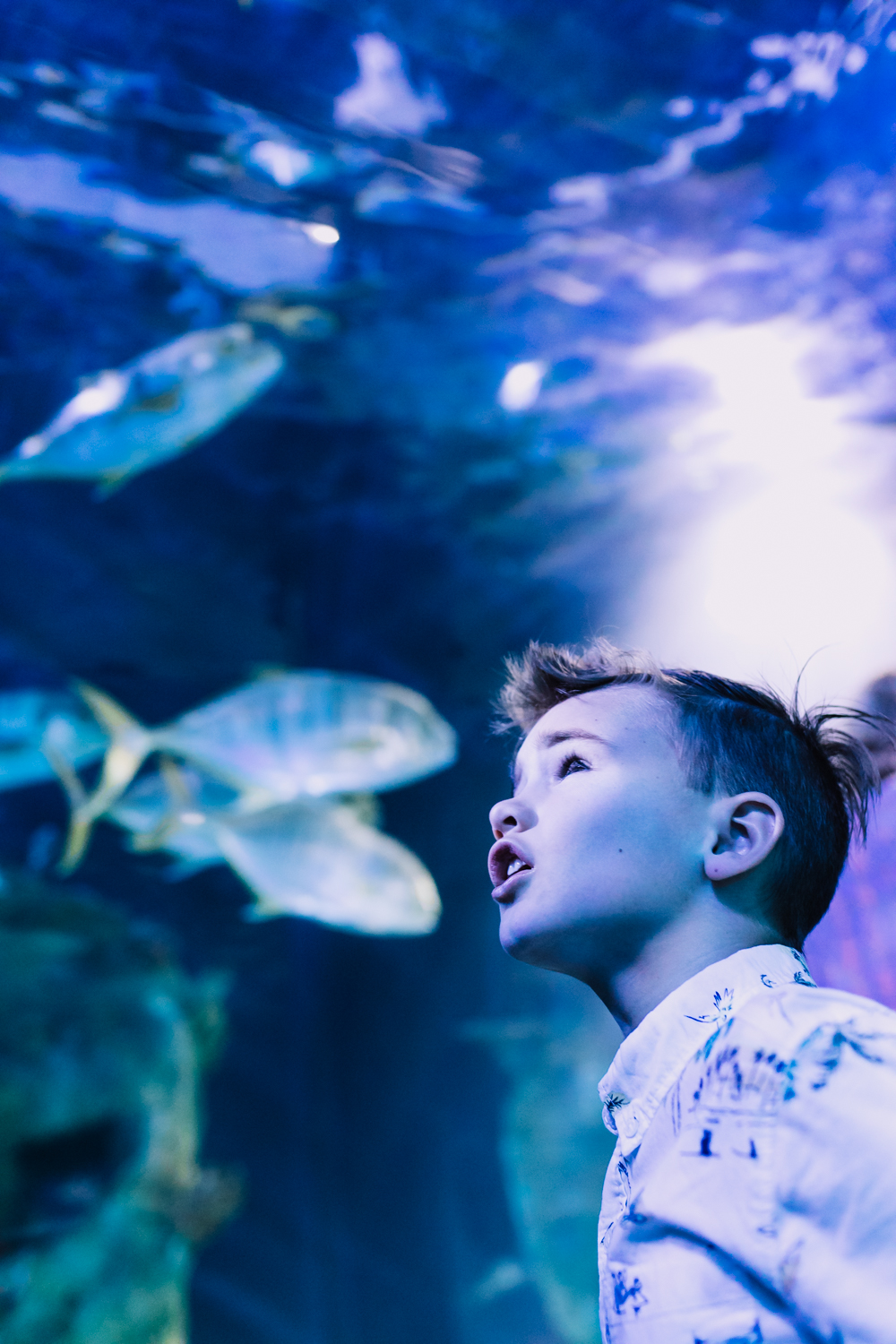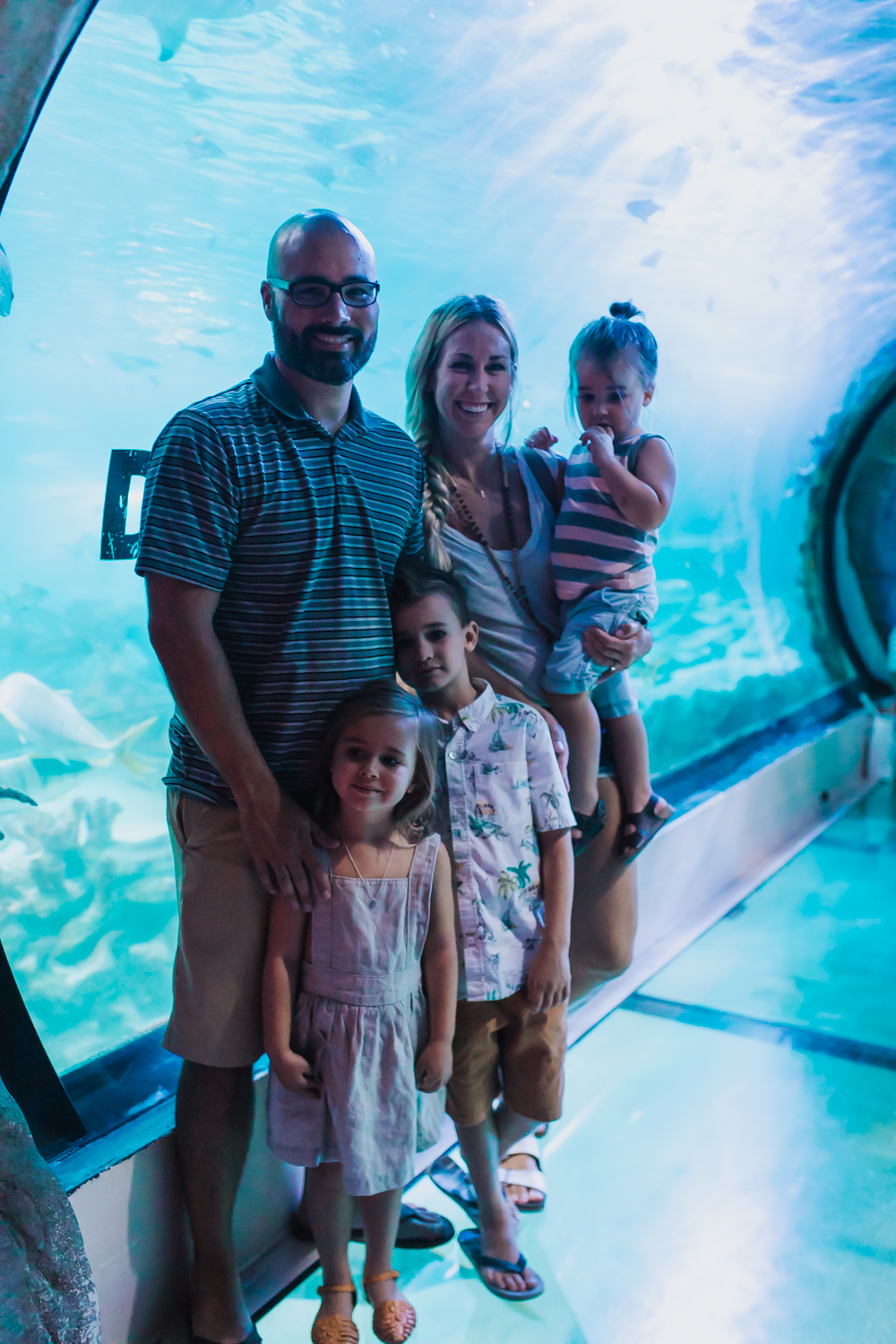 We even got this one family pic from a kind stranger who was passing by. Which made me so happy because we have very few pictures of us all as a family these days!
Next, we went right across the way to LEGOLAND Discovery Center Arizona! Also just want to note here that if you buy admission to one place or the other at Arizona Mills, you can get into the second attraction for only $5 per person! You can also save even more by booking your tickets in advance online!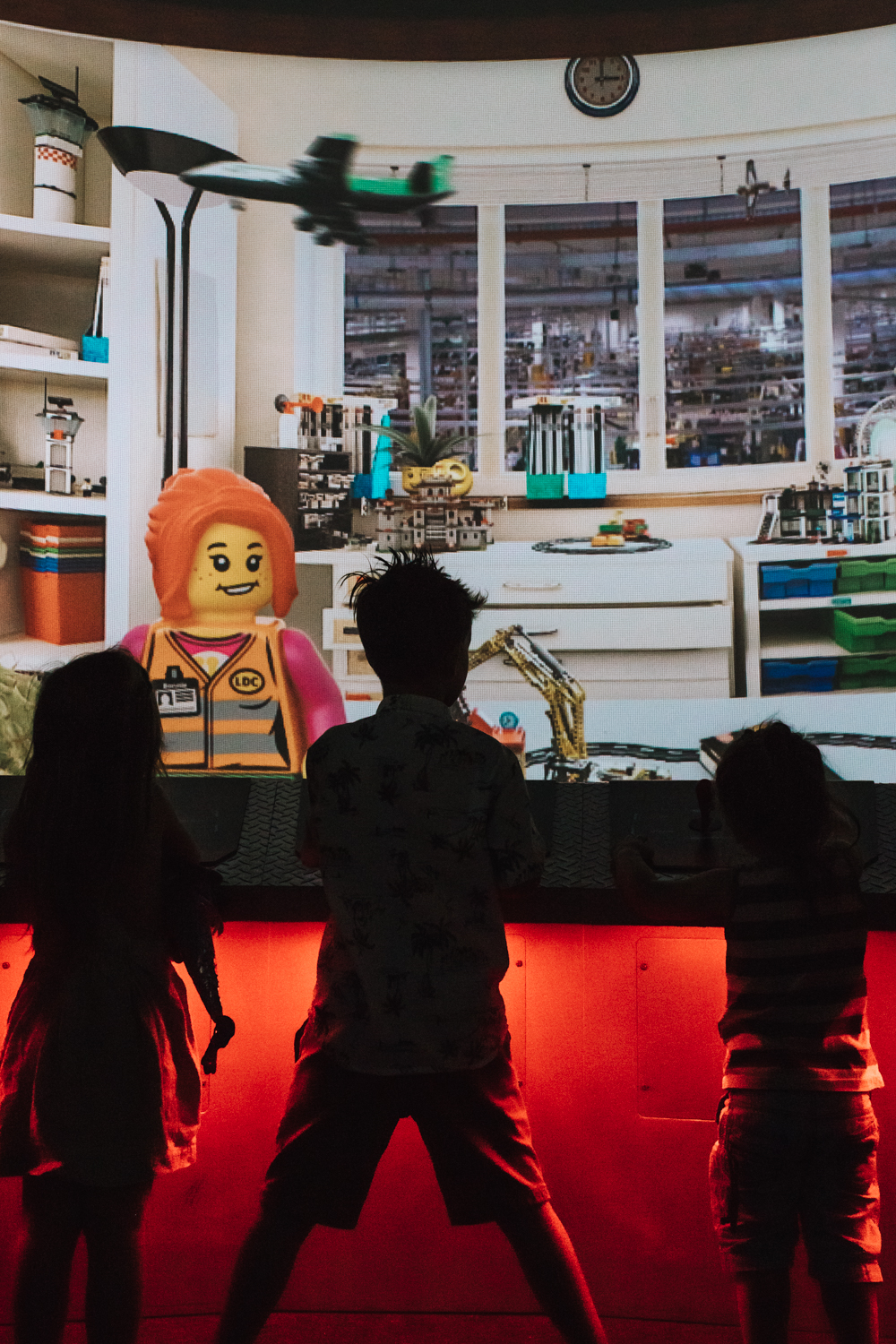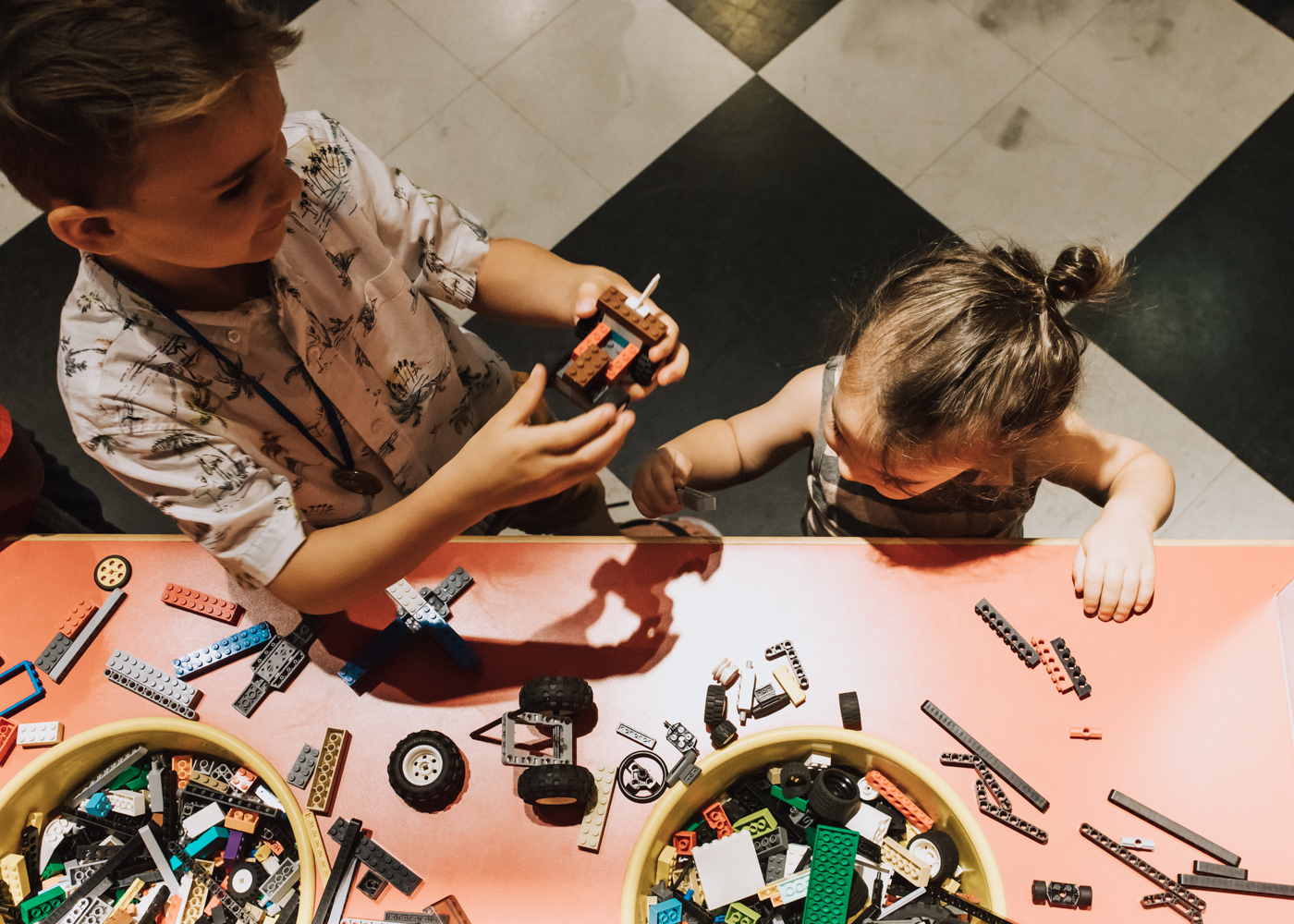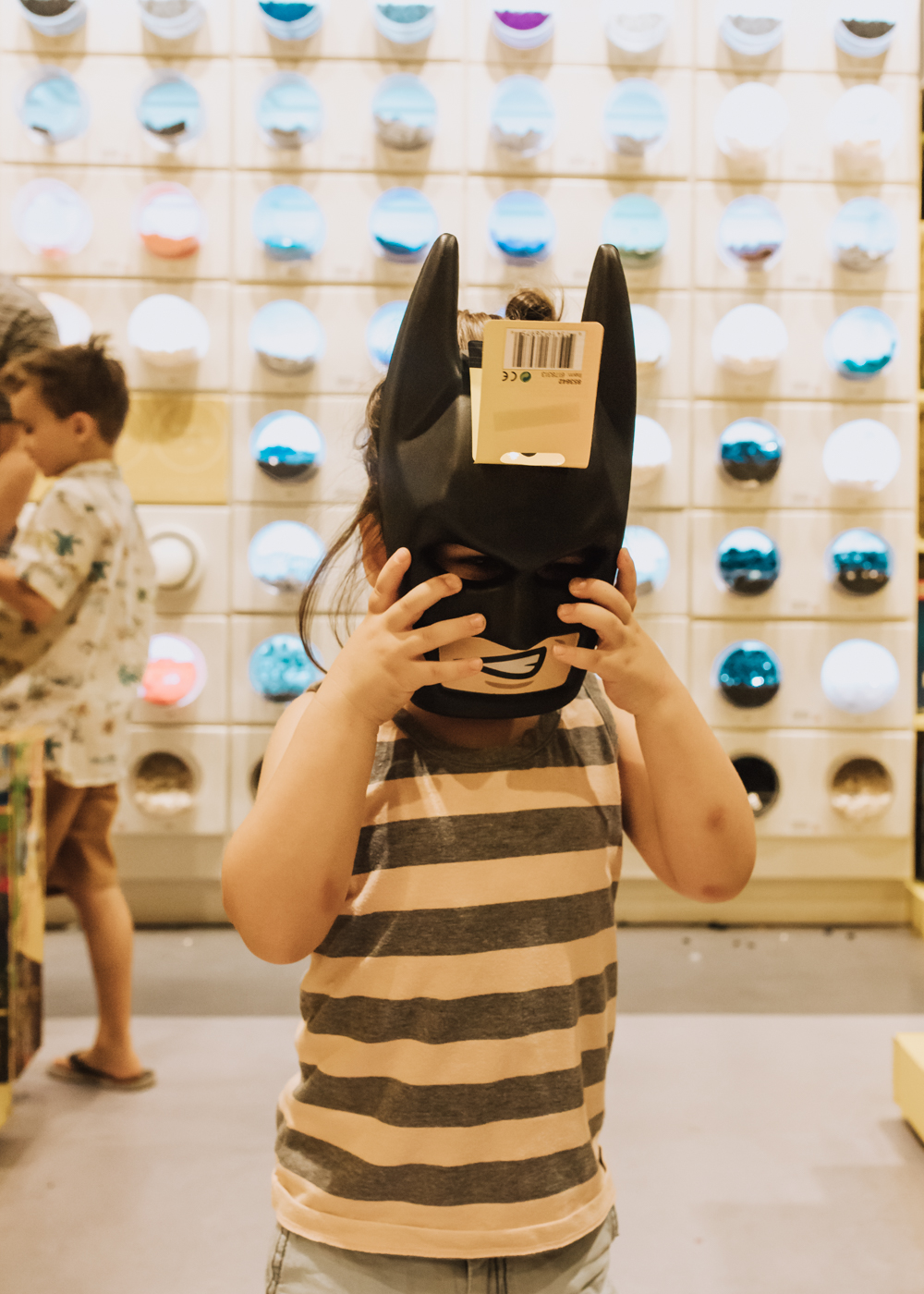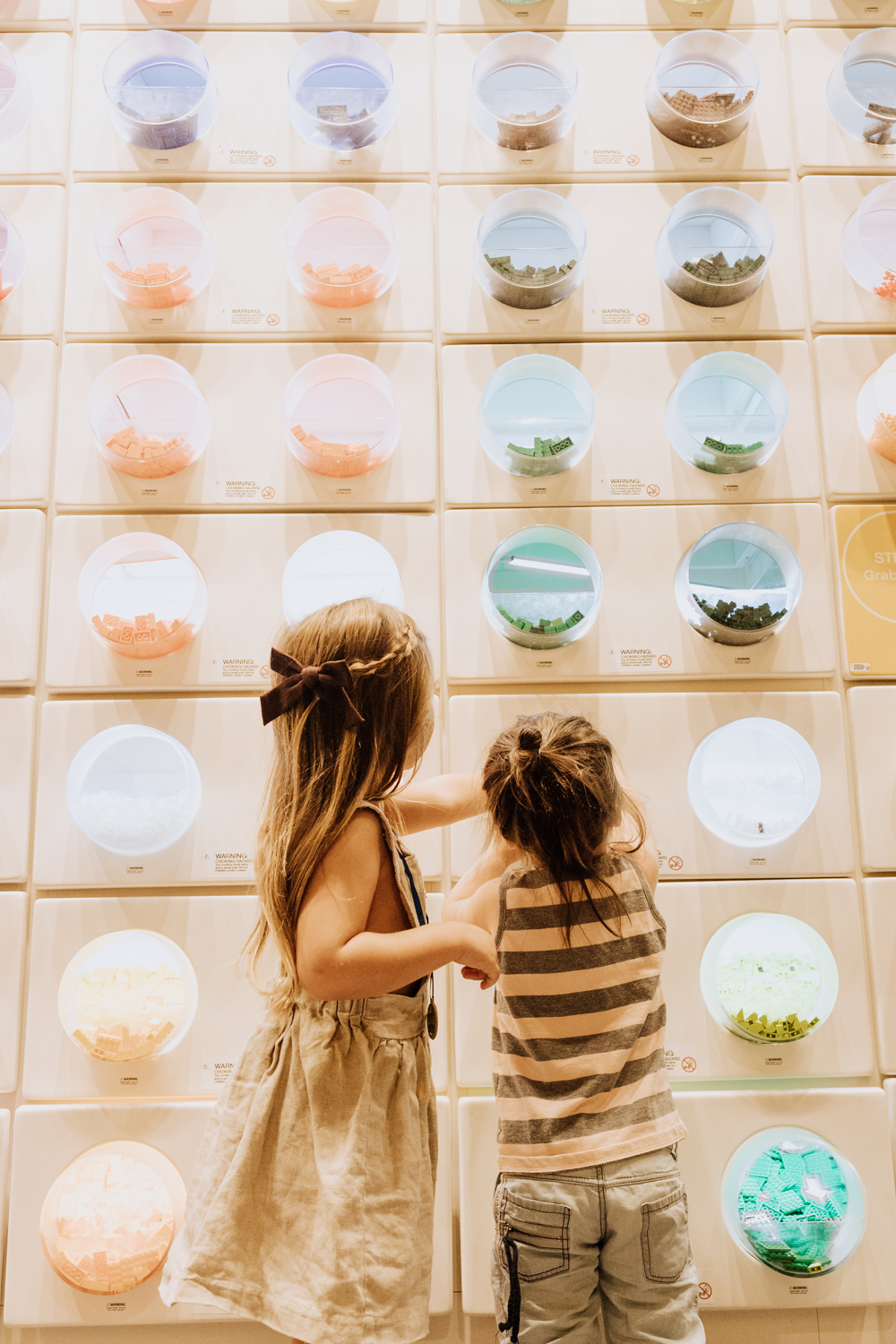 The kids, and the boys especially, could have stayed here all day! There was so much to do and see inside LEGOLAND Discovery Center Arizona, like a 4D Cinema, creative workshops, an area to build and test your own creations and the all new Dino Explorer attraction, we just didn't get to it all. Still, we had fun creating their Lego avatars, building and racing cars, and finding all different sizes of Lego bricks to play with.
So, if you're squeezing the last out of summer like we are and need a cool [literally] activity to with your kiddos, you should try one or both of these super fun places! Again, they are so close to one another, even on a Saturday, you could spend a part or a full day here.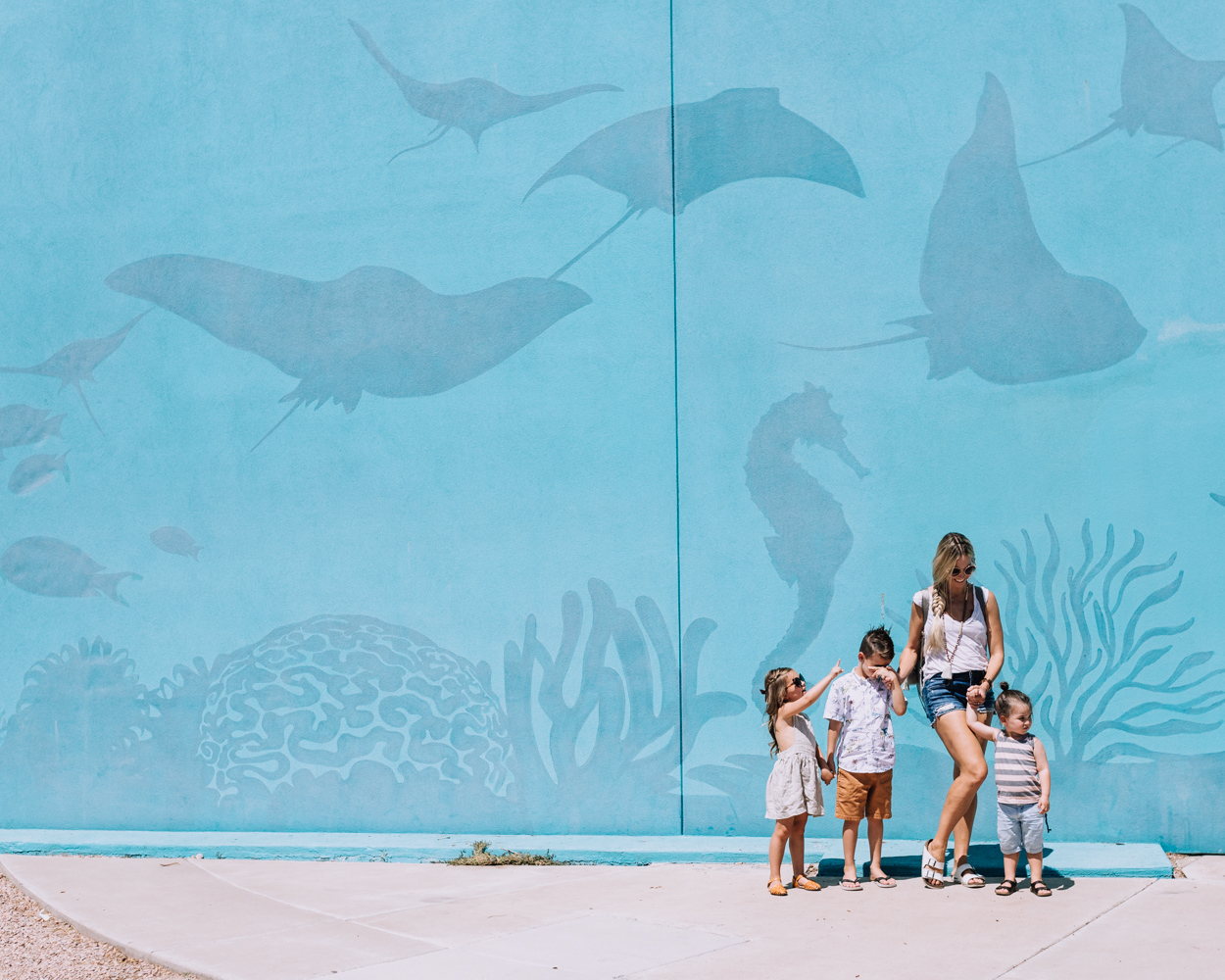 This post has been generously sponsored by Arizona Mills. We love trying new things and sharing about them with you, so as always, all opinions expressed here are my own.