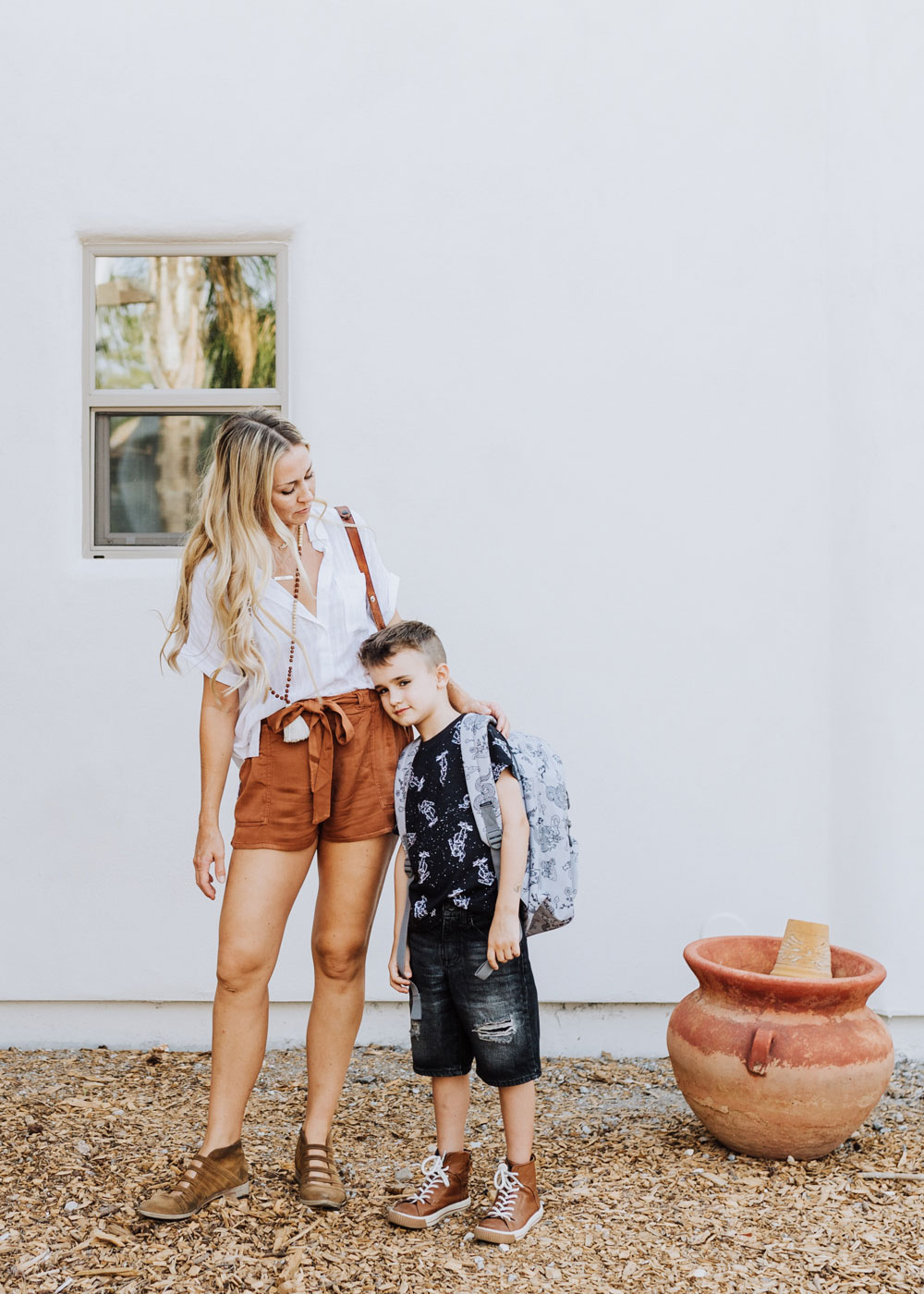 As you guys know, my kids are already back to school. We go back early around here! But I remember as a kid, going back in the true fall. It maybe was still a little warm in the first couple of weeks of school, but always just around the corner was that crispness in the air and leaves falling. When I went back to school shopping with my mom, we shopped accordingly.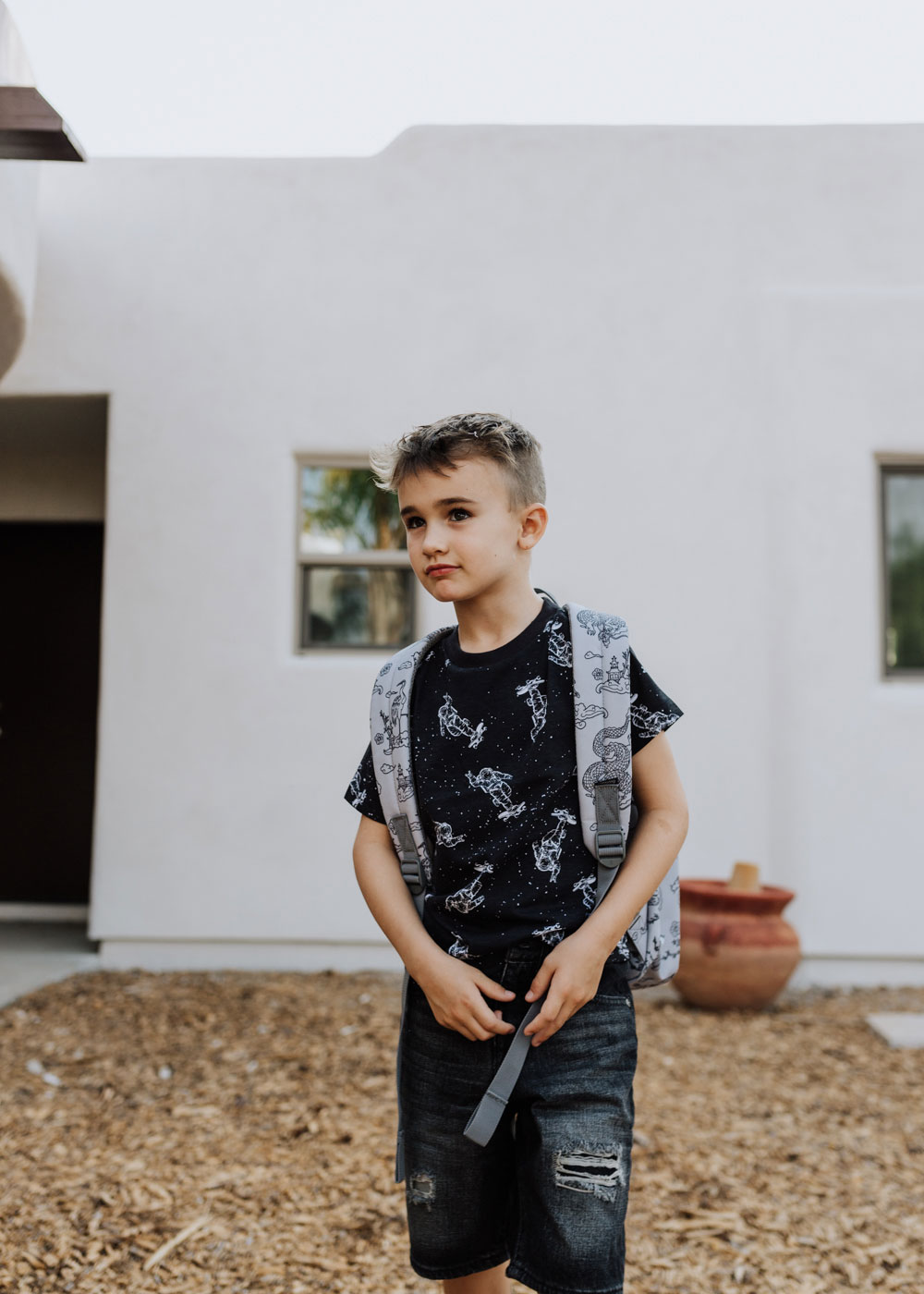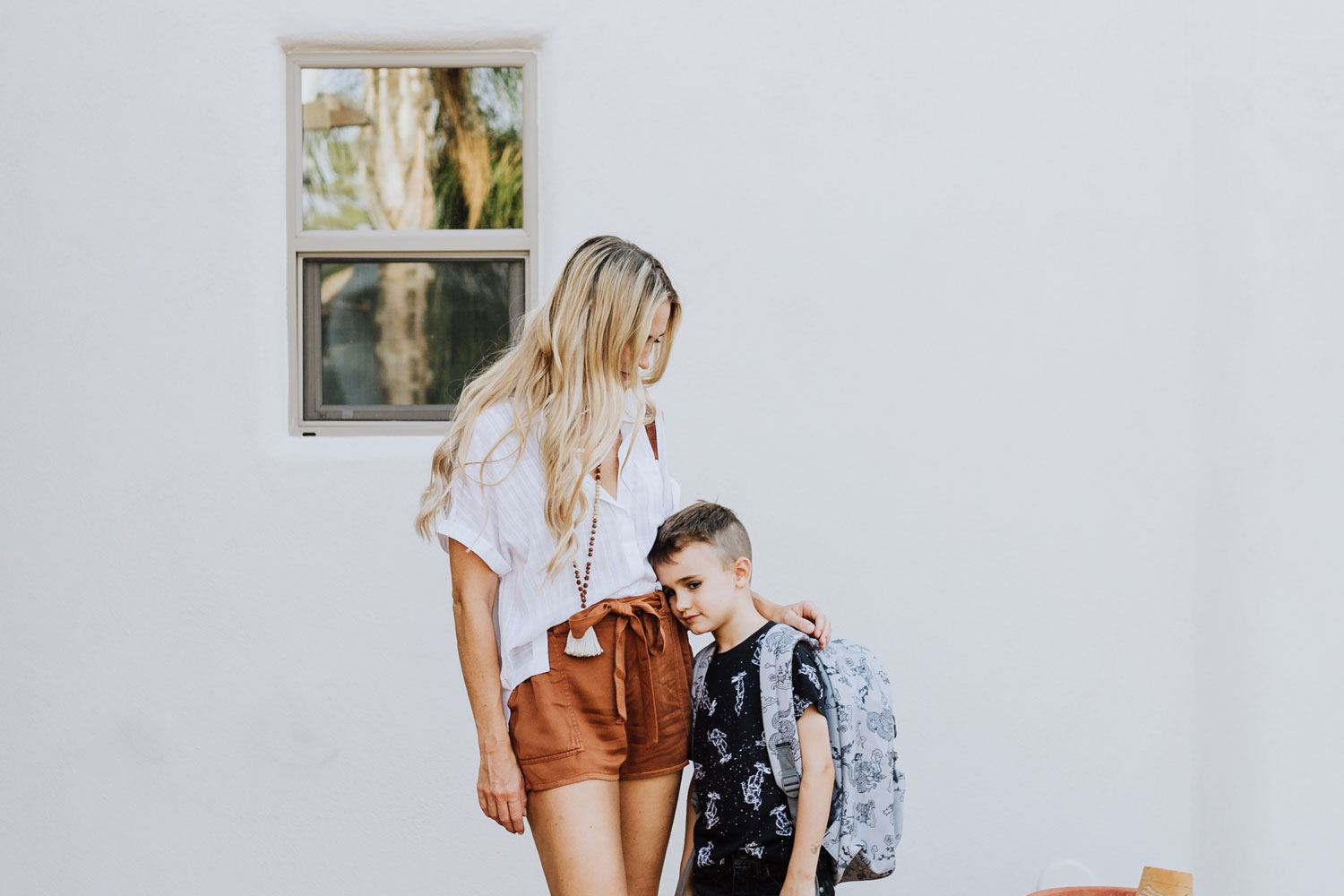 on him: tee | shorts | on me: top | shorts
Another thing I remember about back to school as a kid growing up, was that a lot of our back to school shopping was at JCPenney. This year, as I was getting ready for school to start this year, I hopped on to theJCPenney website and was impressed with the choices and the great prices for the whole family.
This kid being my oldest, he is lucky to get all the new clothes, while his siblings get a lot of hand-me-downs. So I like to try to find things that will last! But also, why should he have all the fun? 😉 As their mama, I am 100% guilty of reverting to my usual yoga clothes [even on the days I don't go to yoga]. This year, I am vowing to up my mom style and put on regular clothes every now and then! Who's with me?! So as I was adding things to my JCPenney cart for my big boy, I added a few pieces for myself, too.
The thing about transitioning to fall here in Arizona, is that it stays pretty hot well through October. However, most of us around here still crave that fall feeling. Here I put together two outfits for each of us from our JCPenney haul that will take us from these still hot summer months through the somewhat cooler fall months! To get that fall feeling, I chose some neutrals in warmer and darker tones, to evoke the colors of fall, even if it is still hot.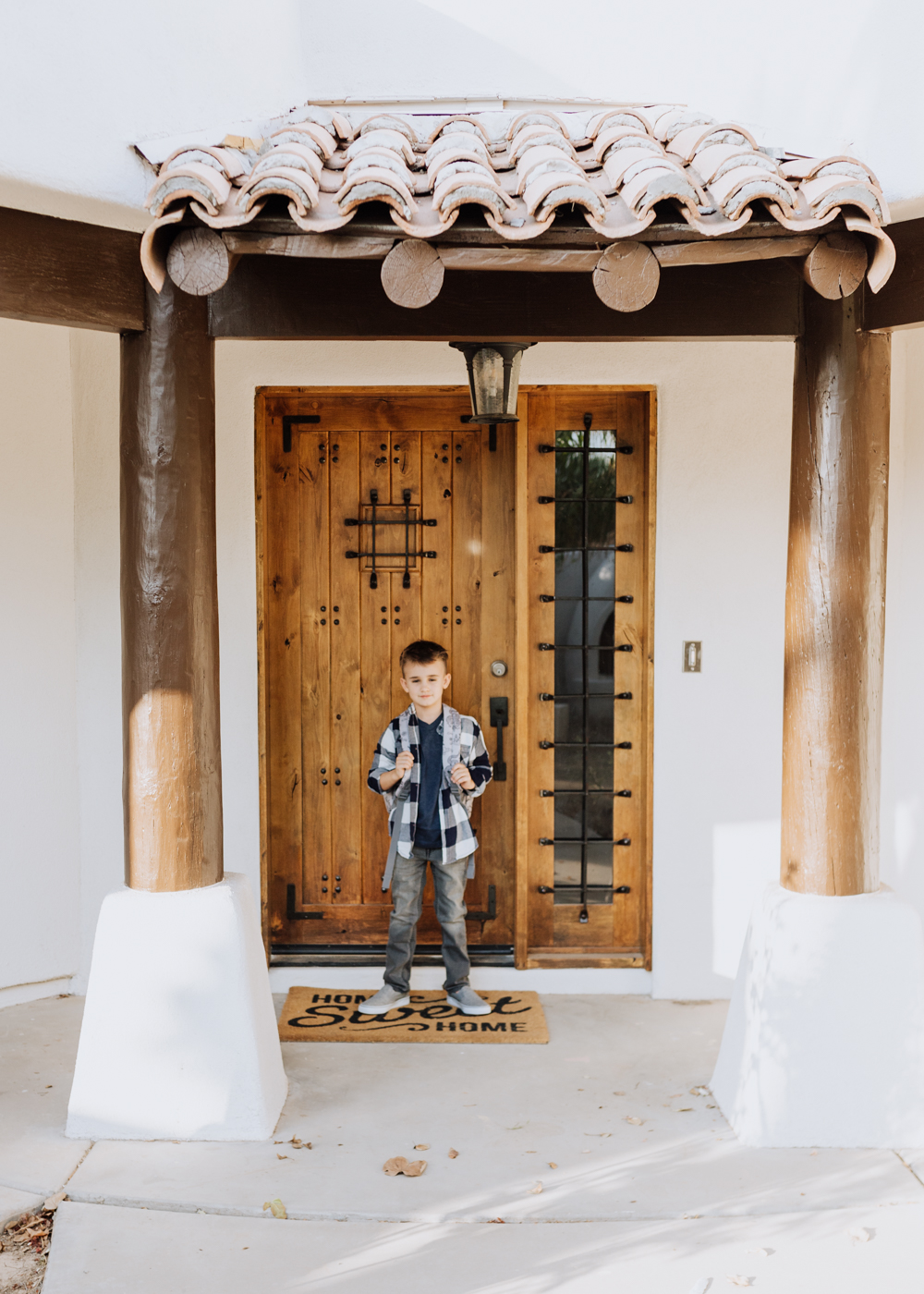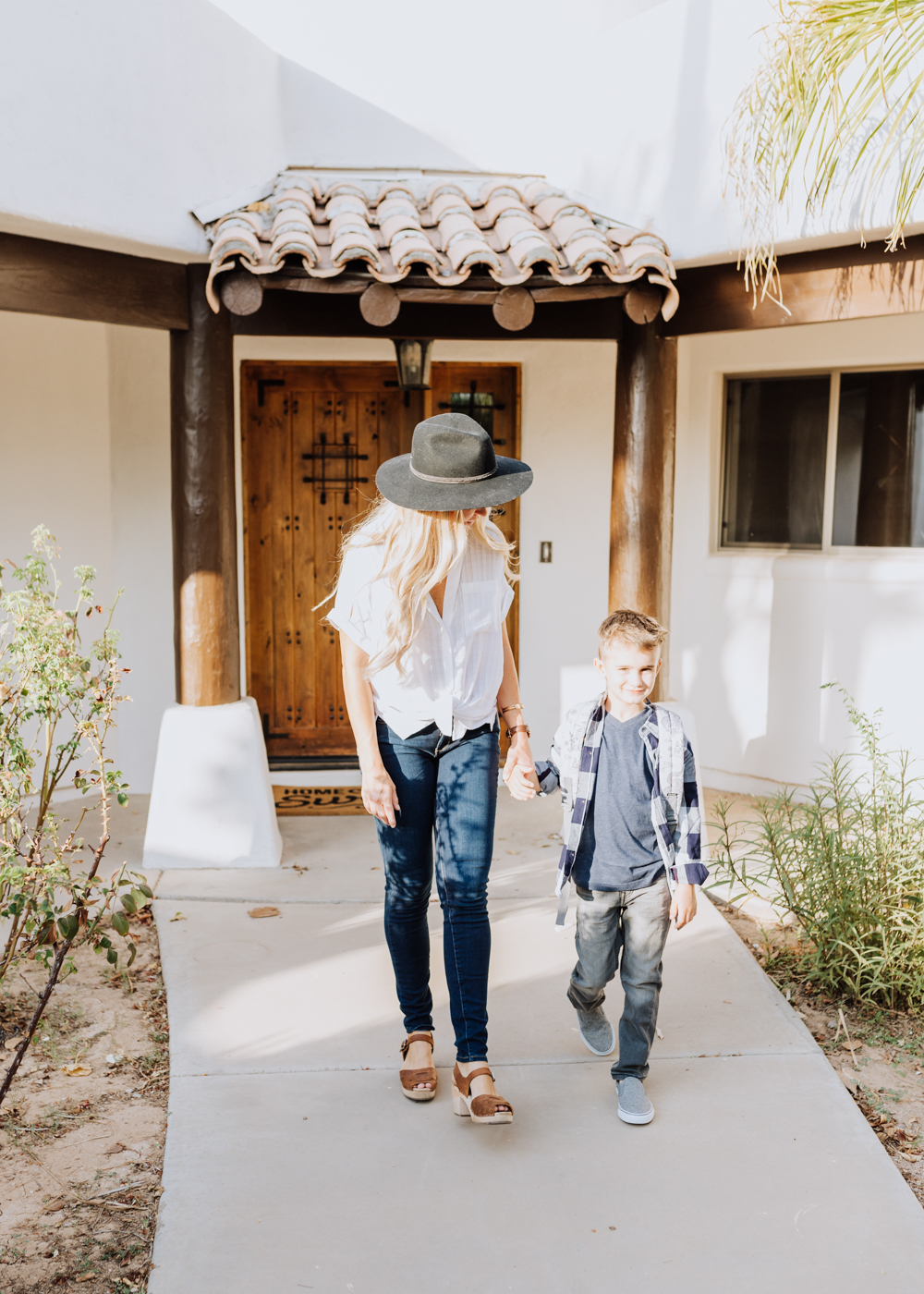 I love the Arizona brand for my son. Everything he is wearing here is Arizona! So many cute pieces that are comfortable so he can wear them to school and still run and play. I also like that they come in a variety of size options, such as "slim" which works well for my tall and skinny little man.
For myself, I was really drawn to the A.N.A line. It's all cute and modern pieces that pair well together. And these jeans have a ton of stretch, so they fit like a dream! My top is actually the same in both outfits, so you can see how these pieces can really carry over.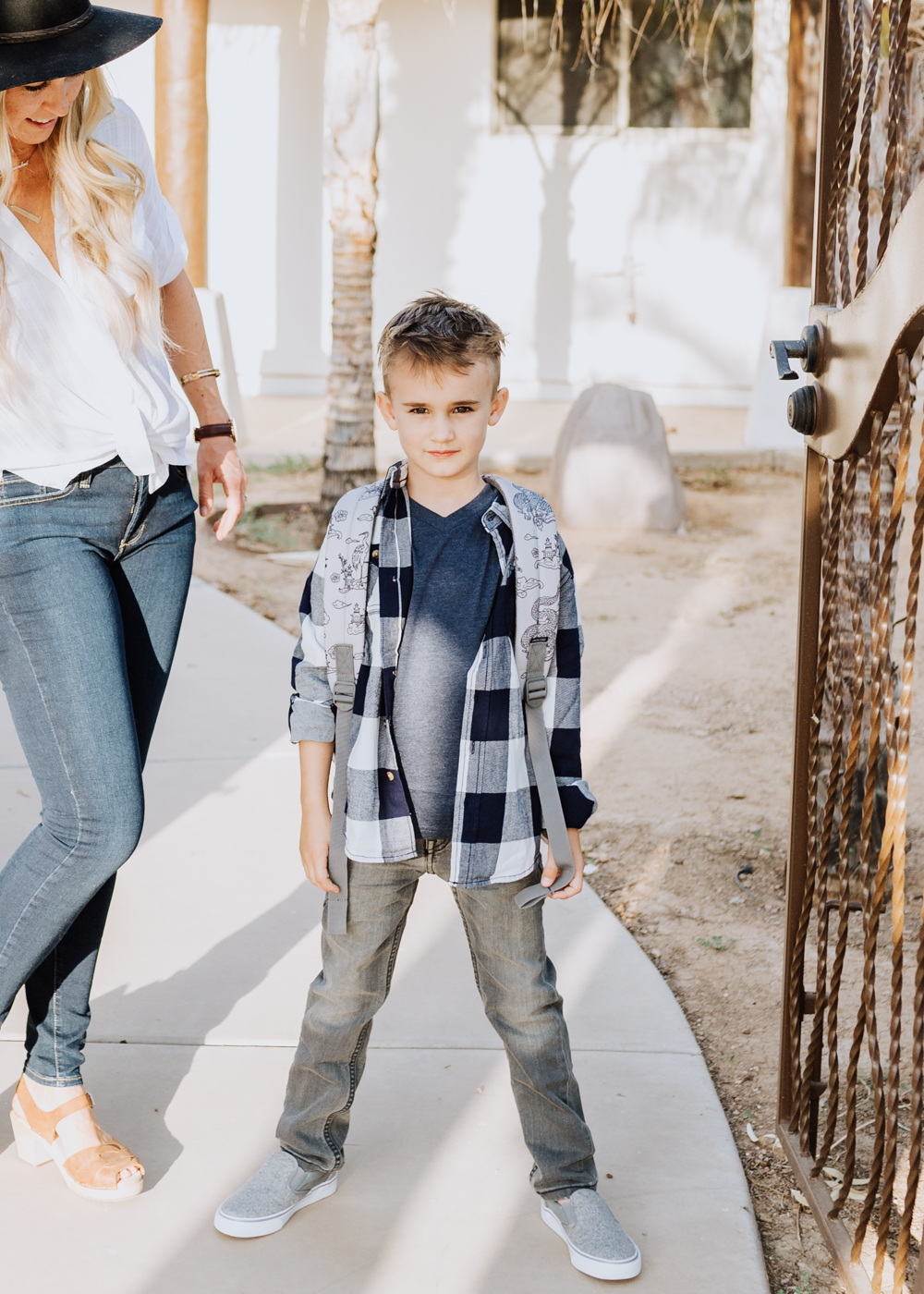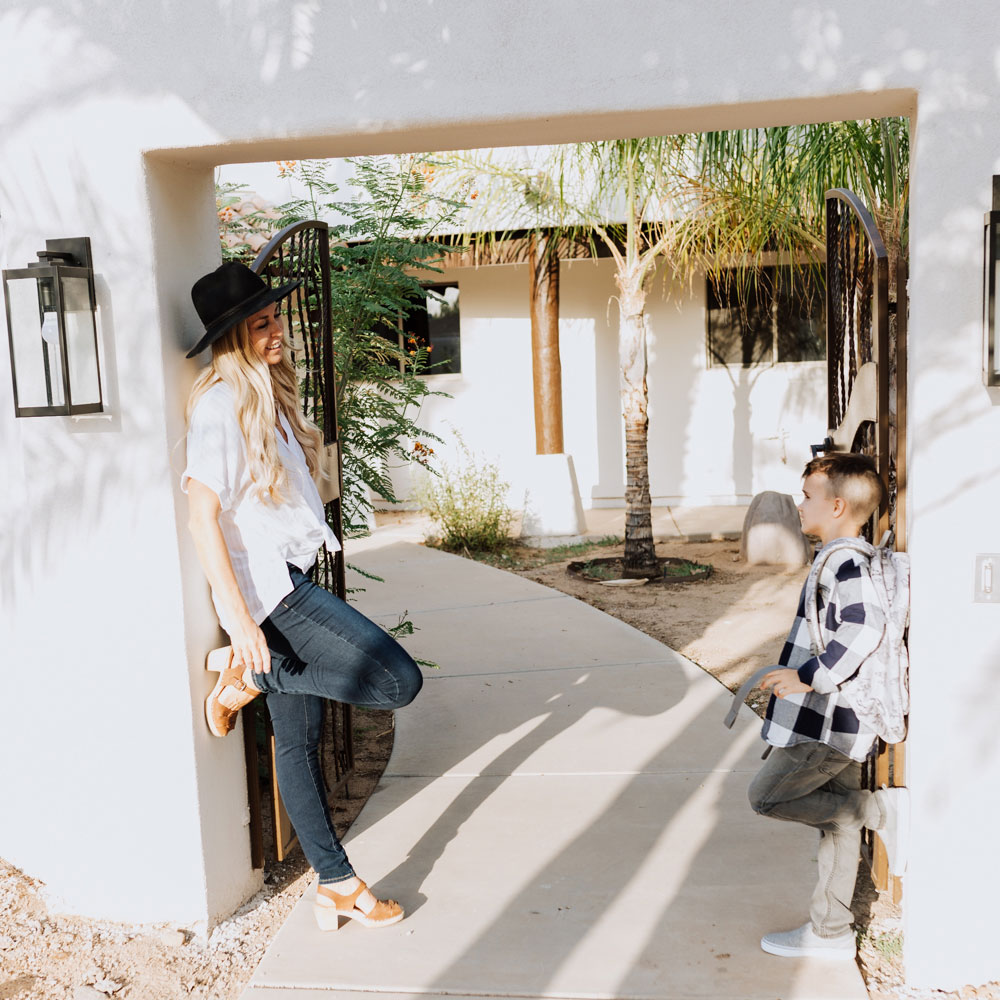 on him: tee | flannel | jeans | on me: top | jeans
So that's how we will be transitioning into fall for back to school this year! What's fall like where you're at?
This post has been generously sponsored by JCPenney. As always, all opinions expressed here are my own