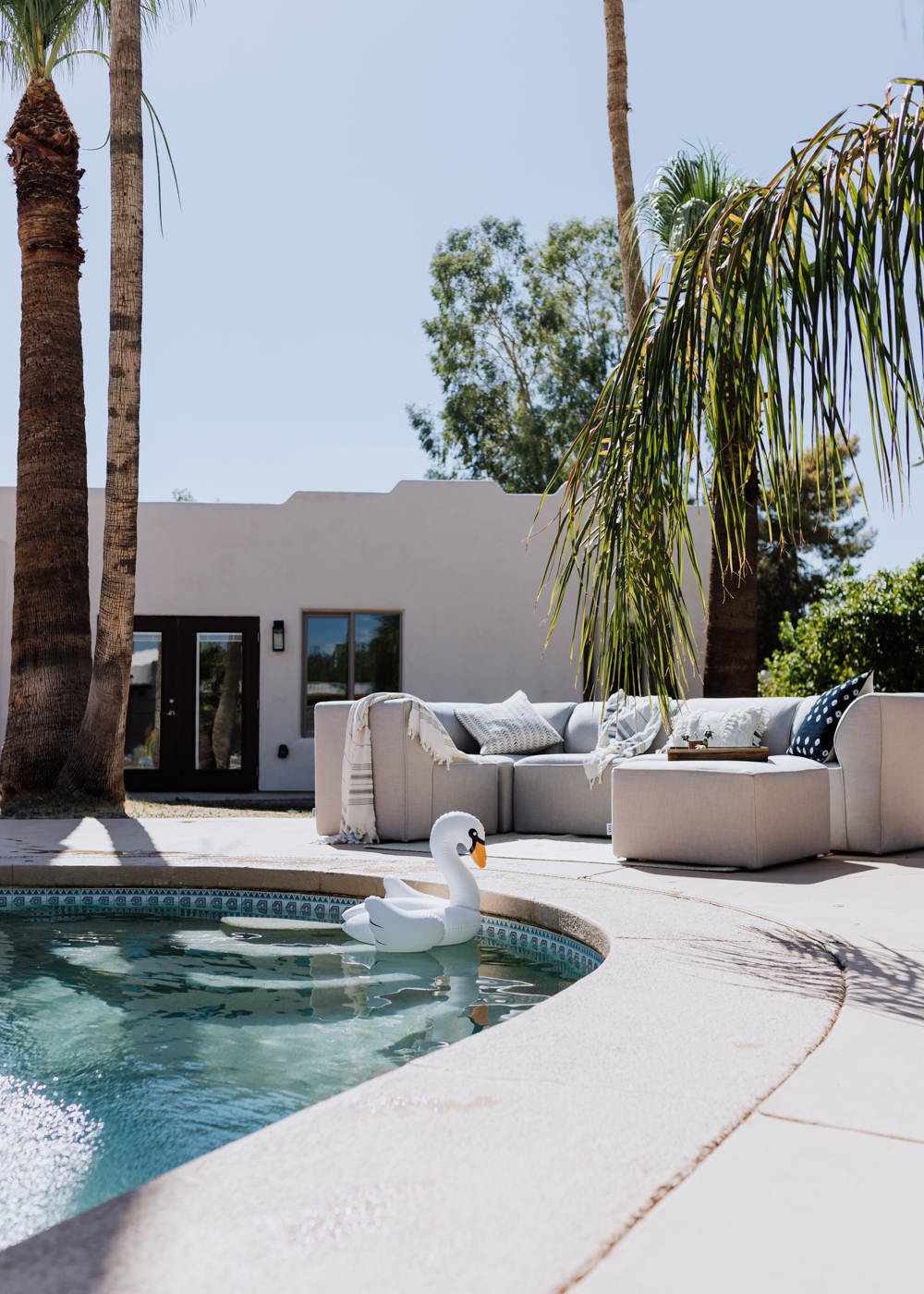 When we first were shopping for houses last year, one of our priorities was a having a big backyard, so we could have room for the kids to play, and because we knew we wanted room add on the casita for my parents [more on that later!]. We spent many years living in apartments with no yard whatsoever, so we have always dreamed of having a big backyard!
Neither my husband or I were really set on having a pool, actually. I was concerned about the safety aspect both with my own young children and any guests we might have come over. But a lot of houses in Arizona have pools, so we didn't rule it out. And this time of year, I am actually so glad we have it. By the way, it's not shown in these pictures, but one of the first things we put in was a pool fence, which is always up and locked when we aren't swimming. 😉
As much of a summer person as I am, this time of year in late summer and early fall in the desert is still really hot. And it feels like it drags on f o r e v e r, when the rest of the country is talking about crispness in the air and sweaters and pumpkin spice everything. These high temps make for the perfect excuse to be enjoying most of our weekends right here, in the pool. Late summer backyard hangs are fast becoming my fave. Even with so much to do [always] around the house, I can't resist jumping in the pool with my kids for at least an hour or so each weekend!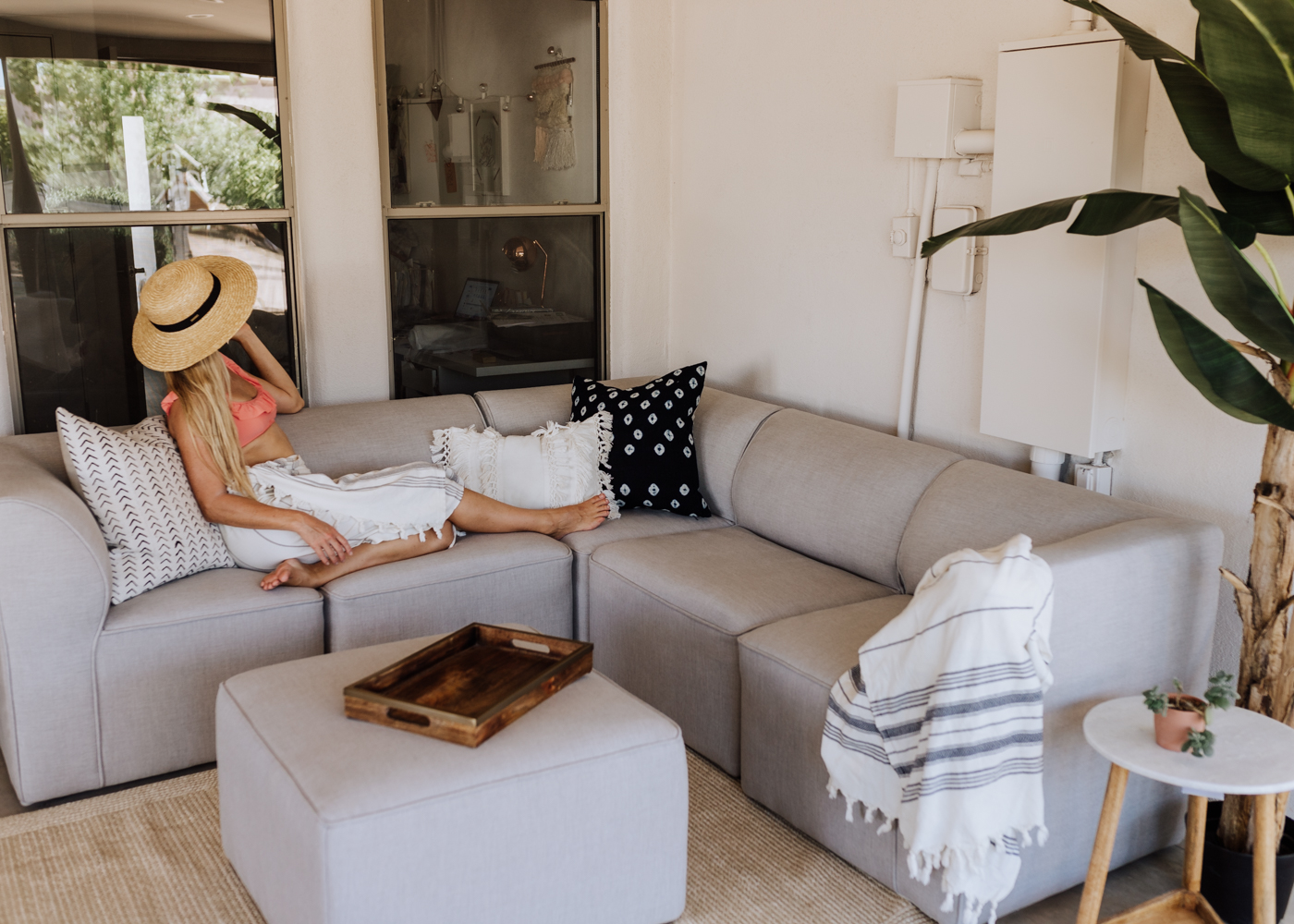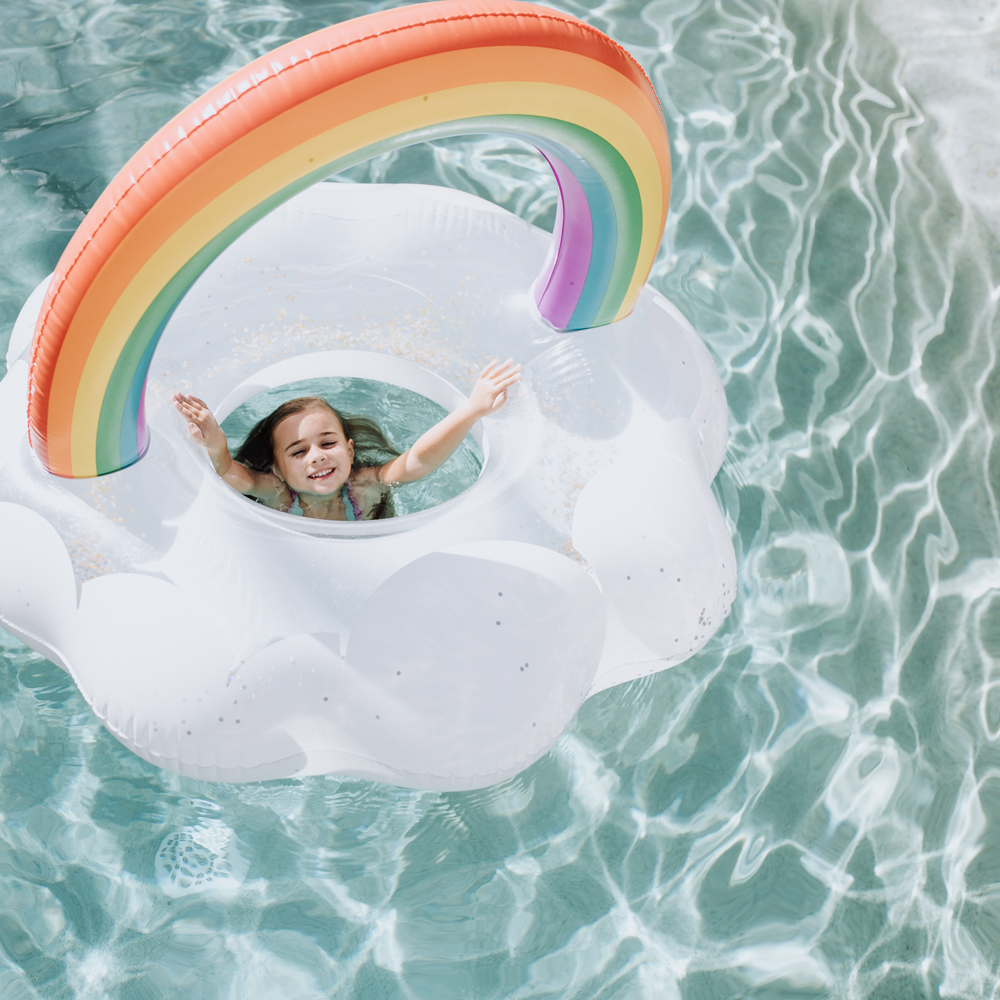 Because we have been holding off on doing anything back here while we focused on renovating the house, we also haven't had any outdoor furniture to this point. I have been taking my time and shopping around for pieces that will serve the purposes of the spaces we have. Also trying to balance the style I want without breaking the bank. One of the first things I knew I wanted right off the bat was a sectional for this area around the fire pit, that is under our covered patio!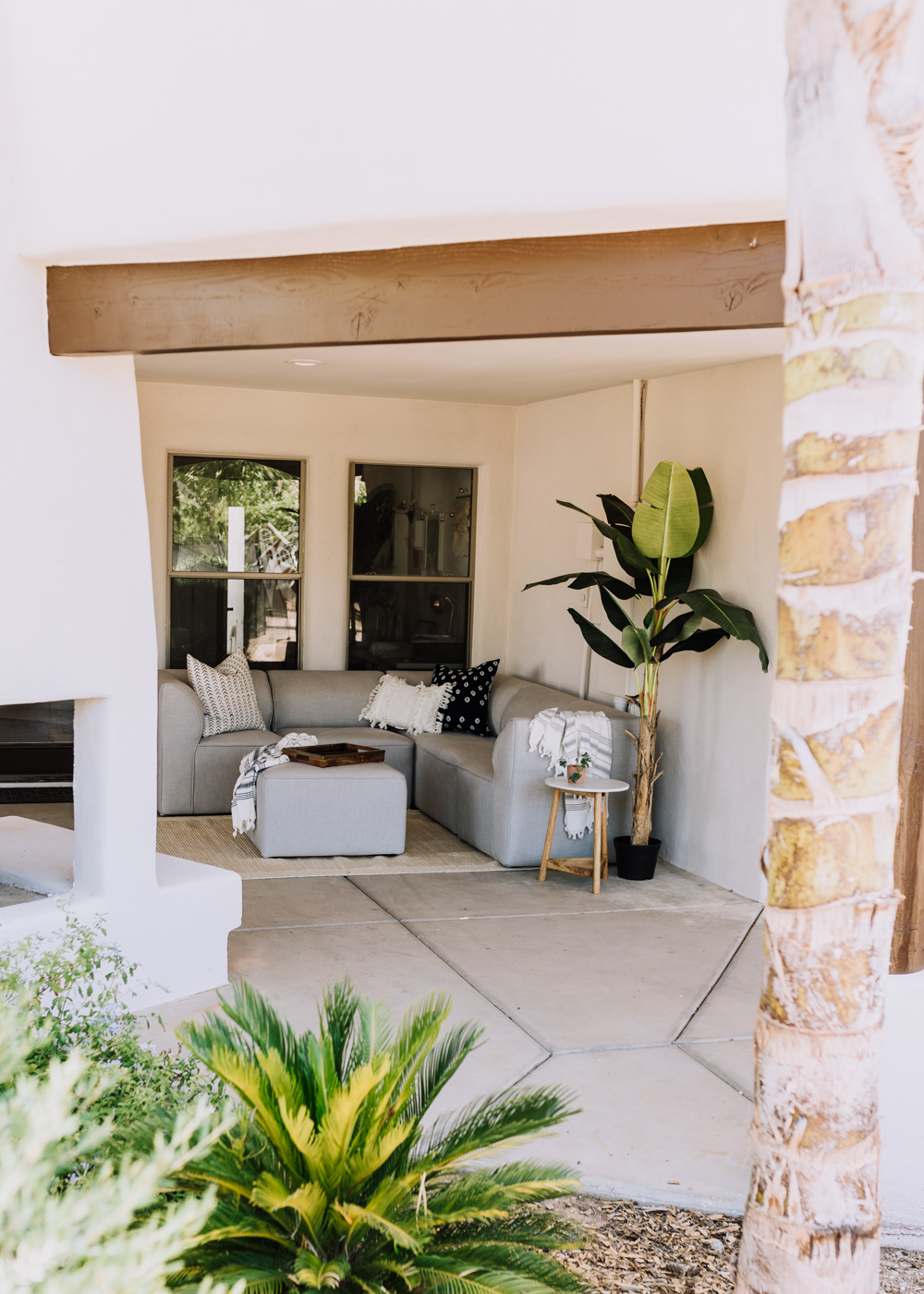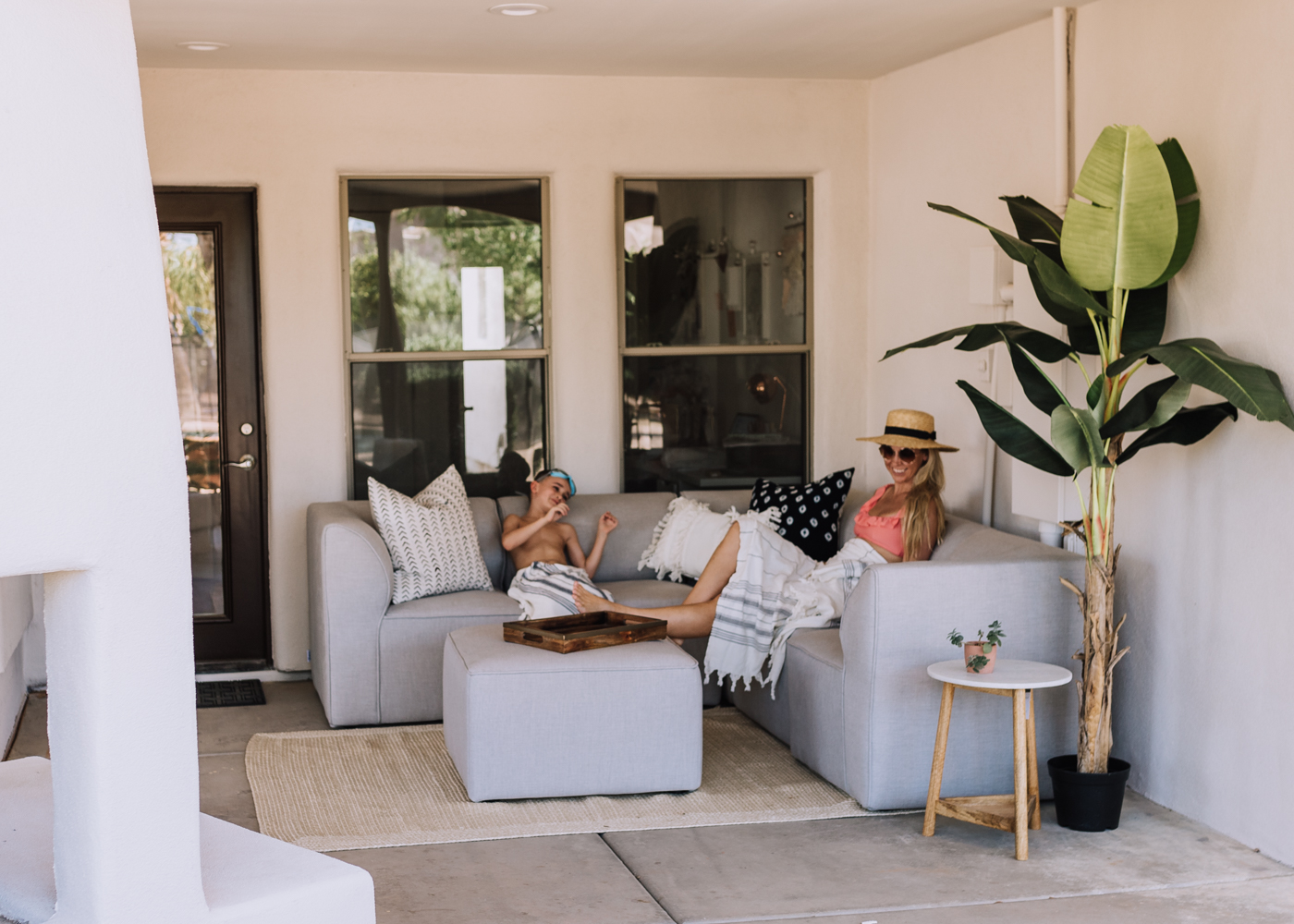 This beautiful and simple Big Joe outdoor sectional fit the bill. Big Joe has a wonderful pool collection with all kinds of cute pool floats and a few other outdoor furniture pieces to coordinate with this set. Our new modular 6-piece sofa is made with an Orahh Molded Core frame, which makes it incredibly lightweight and durable. It's so easy to pick up and move! It's also covered with super durable Sunbrella fabric that is water and stain resistant, and easy to clean. And, it fits perfectly into this corner by our fireplace, just where I imagined such a piece!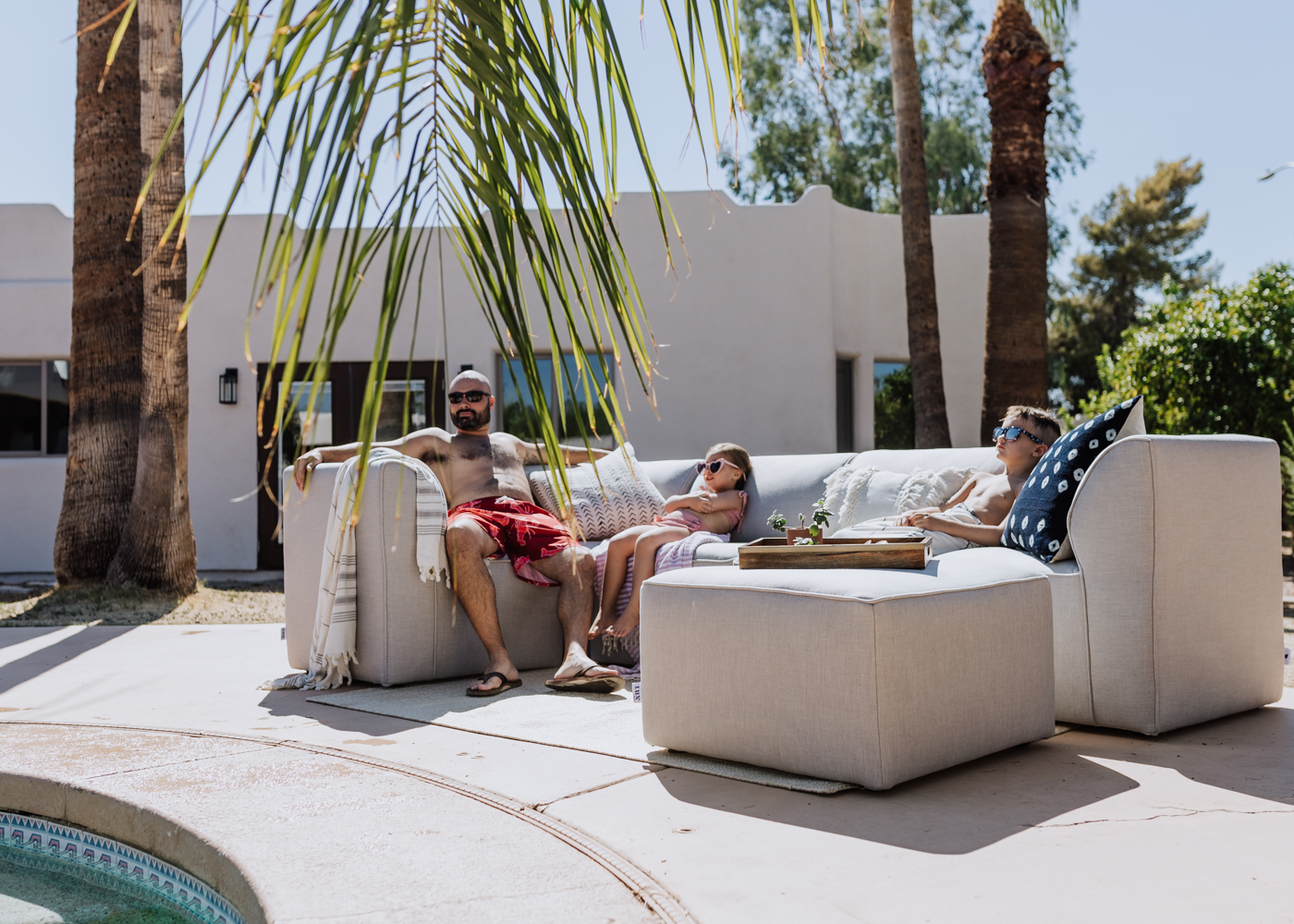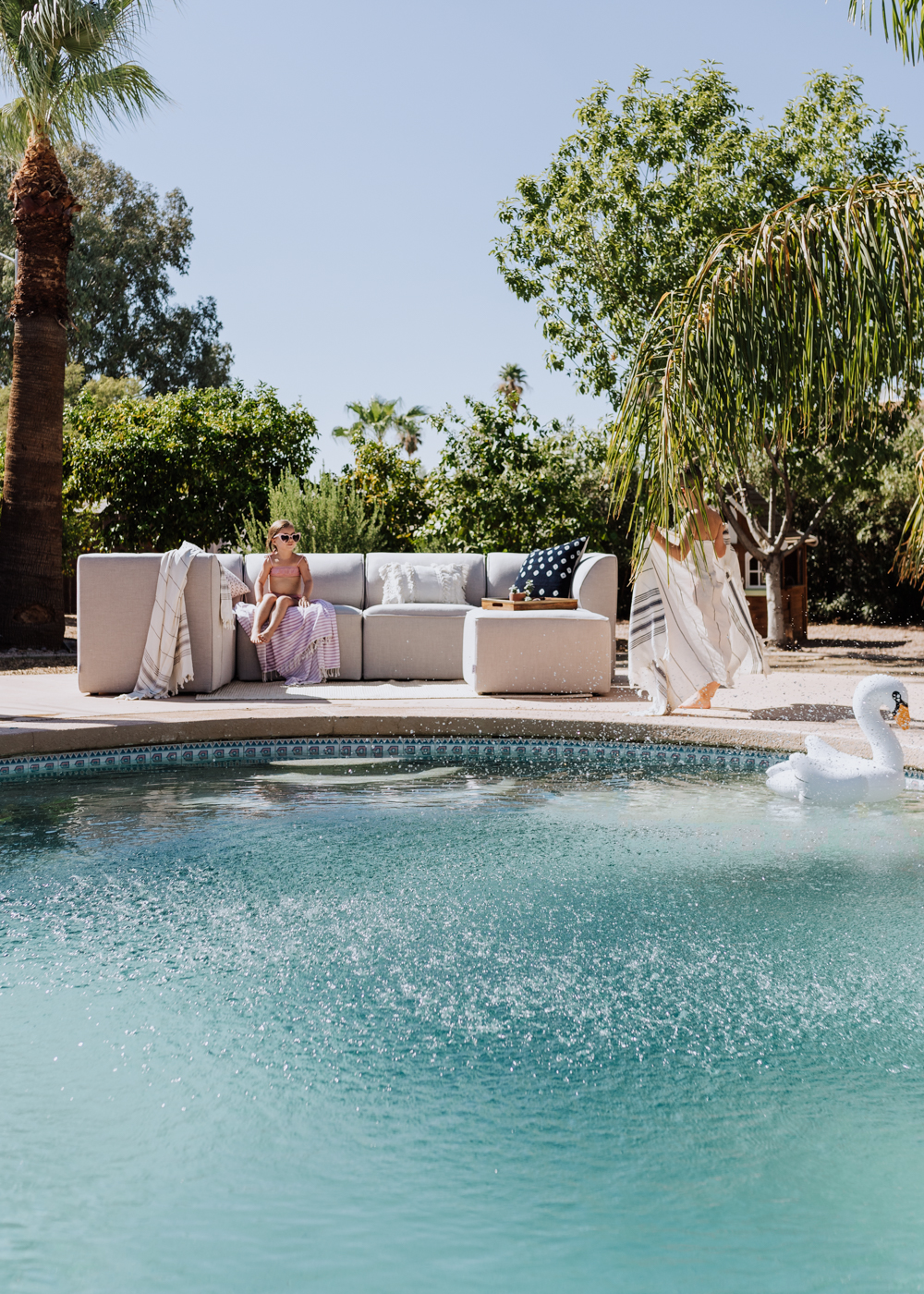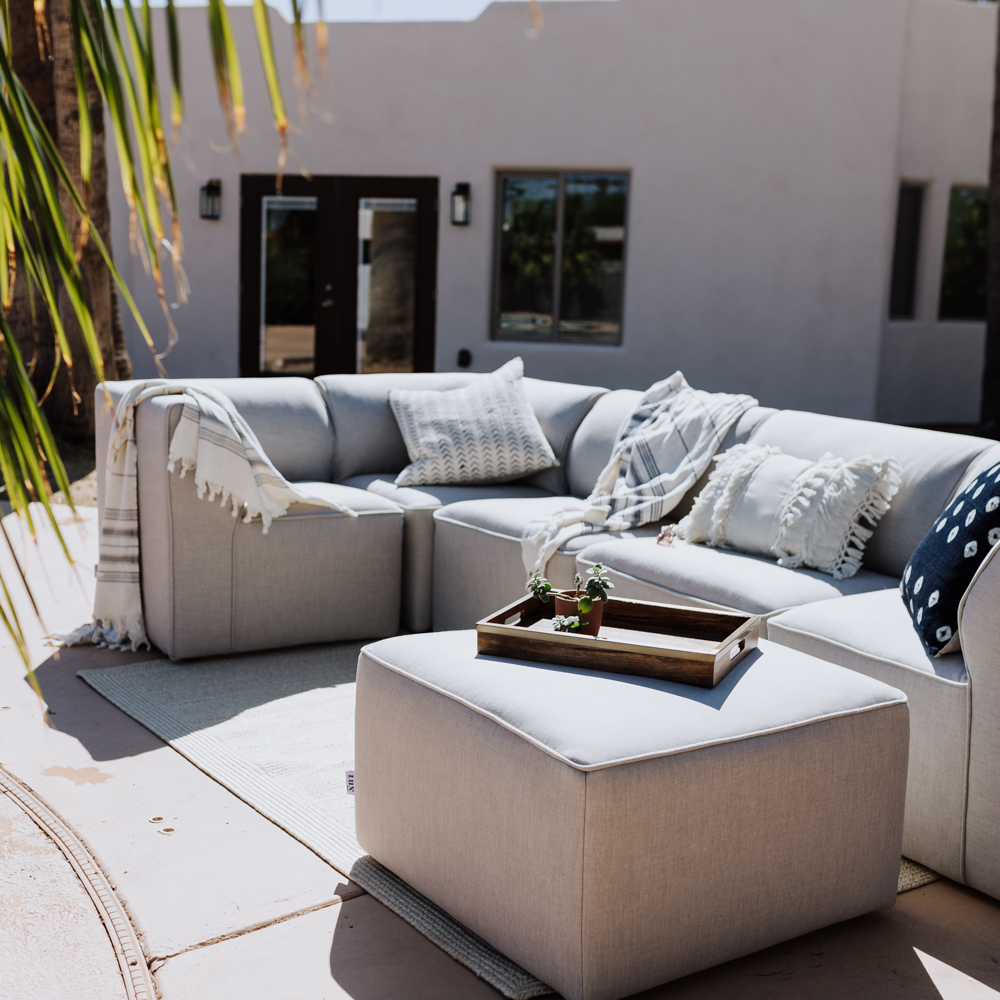 Because it's so easy to move, I put it over here by the pool the other day so the kids could enjoy some watermelon before jumping back in the pool. Long. Live. Summer!!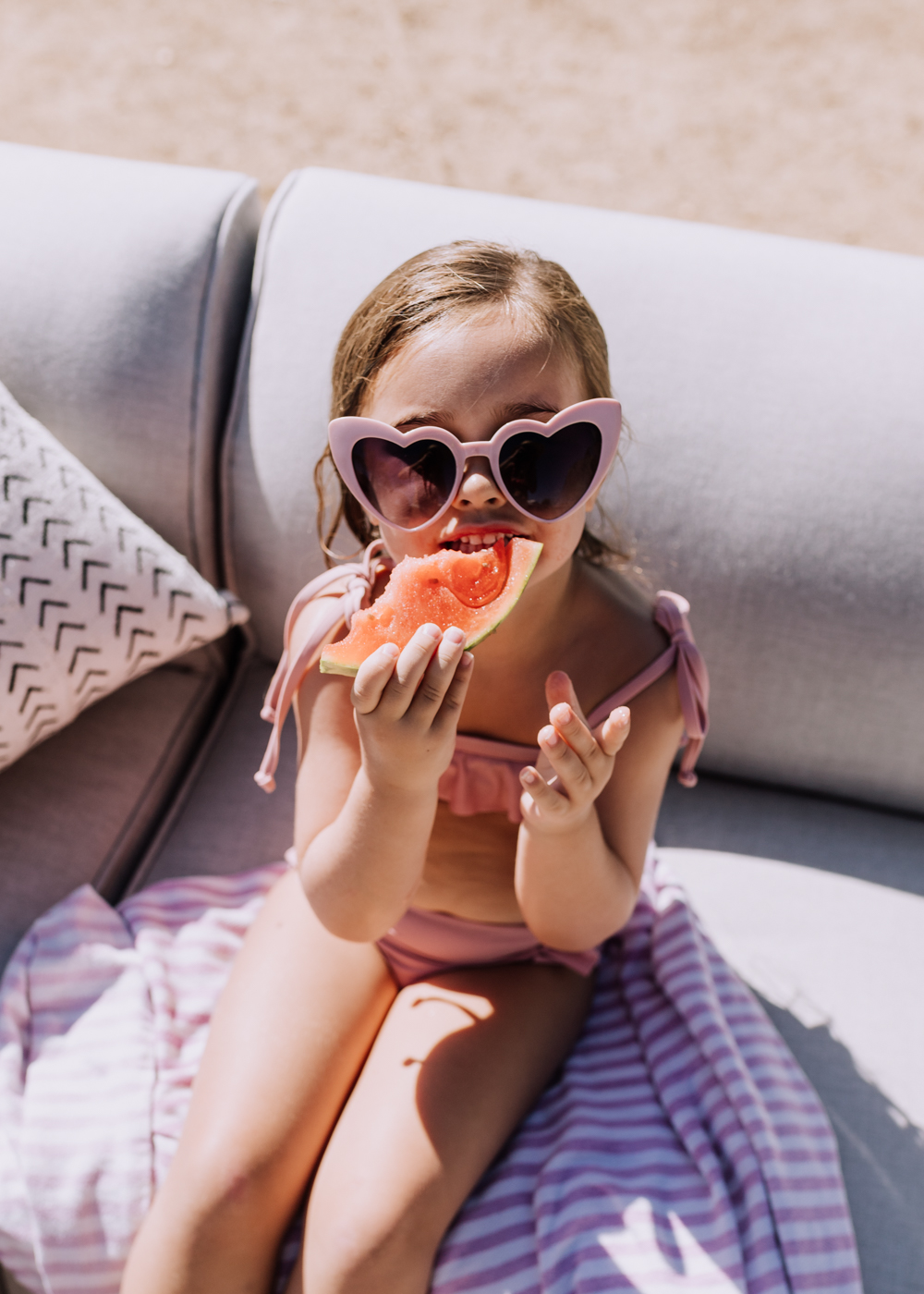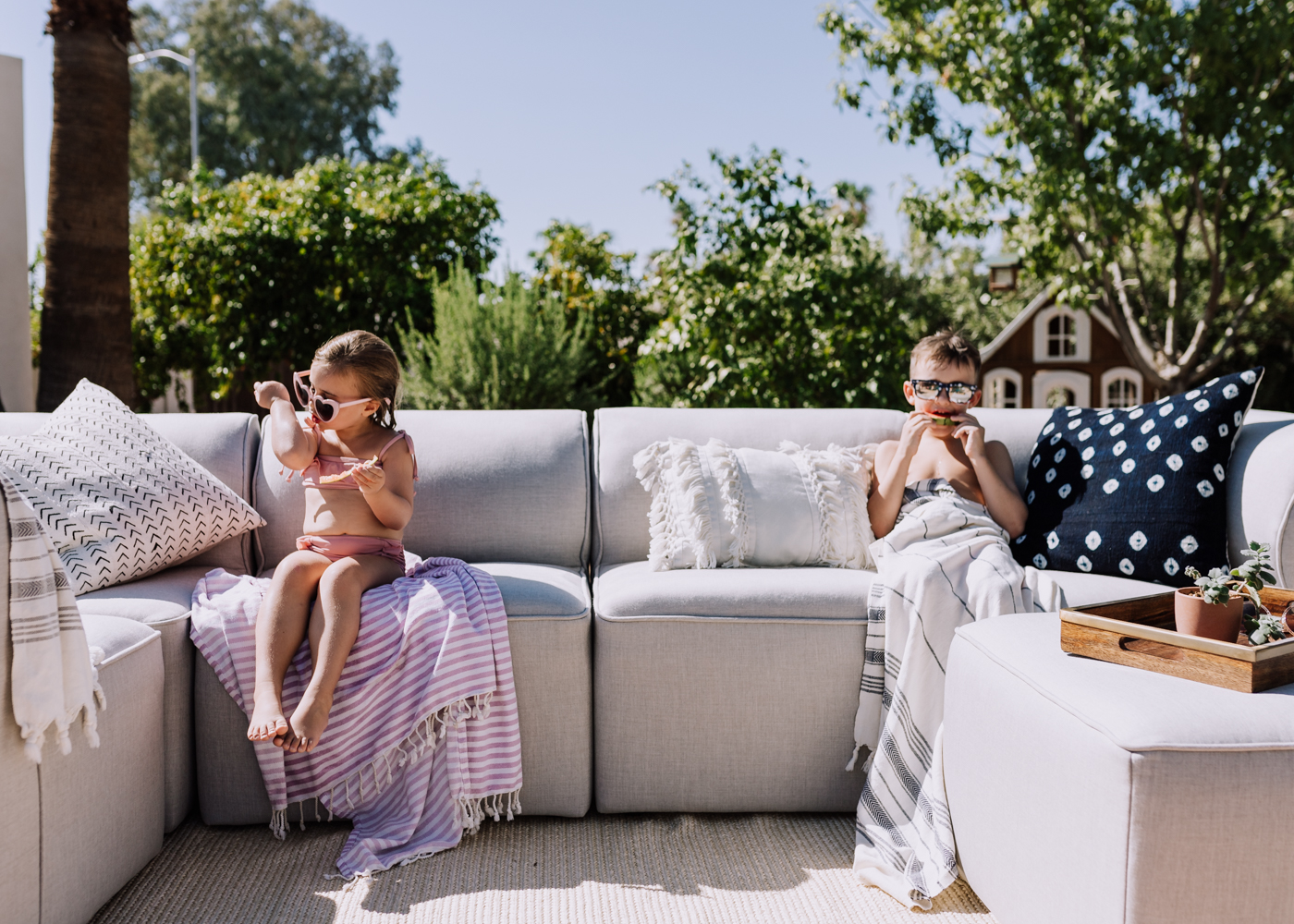 More to come on some landscaping updates we are doing to the backyard soon!
This gorgeous outdoor sectional was provided to us by Big Joe, in exchange for me sharing my honest opinion with you!