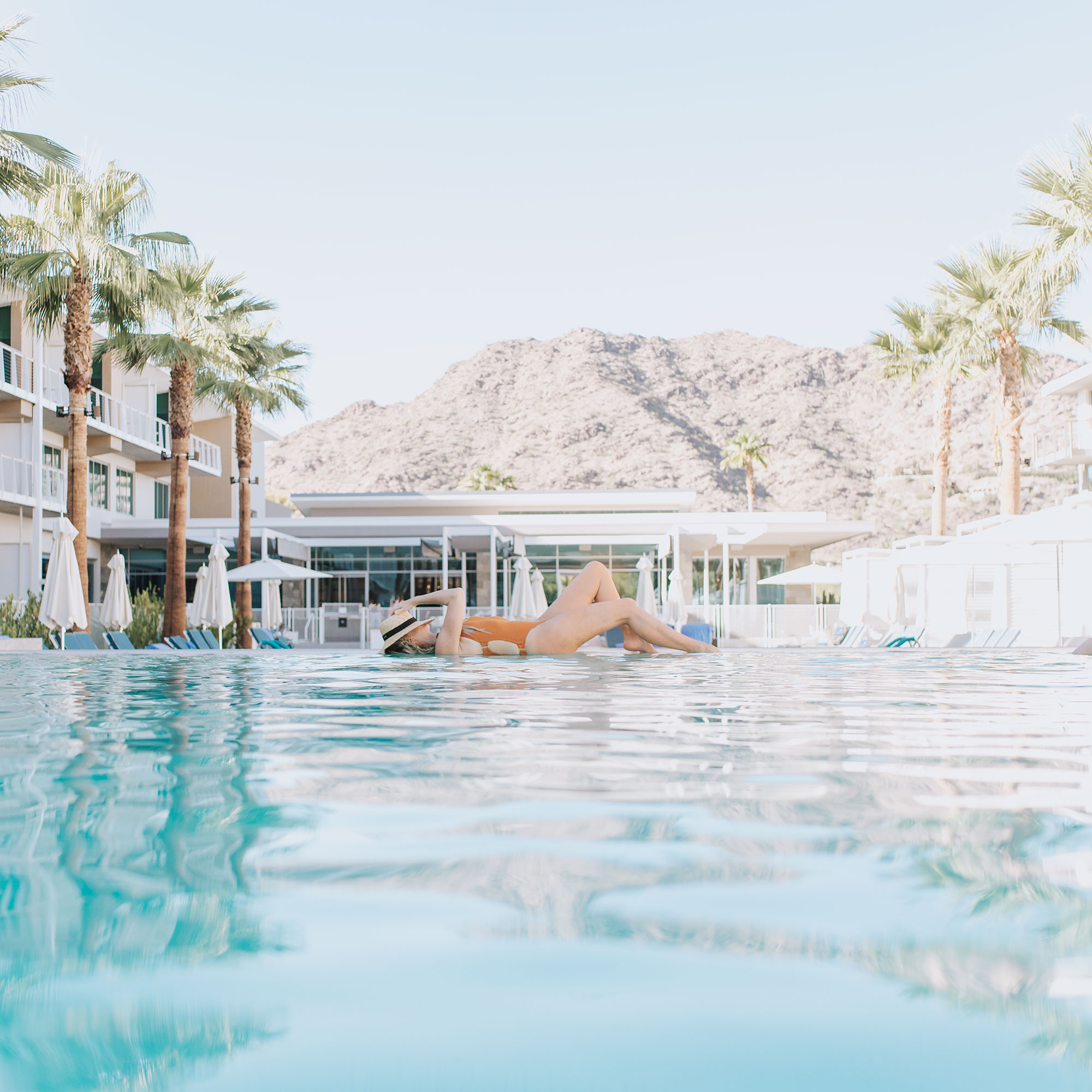 And by 'getaway,' what I actually mean is a dreamy mid-century staycation, for us. If you're a parent, you feel me on trying to get away on an actual vacation, It is next to impossible! Between the kids being back in school, work, activities, and a seemingly never ending social calendar, trying to plan a trip just never quite happens for us.
Lucky for us, here in the Arizona desert is a place with beautiful resorts just a stone's throw away. Since moving here, my husband and I's favorite way to treat ourselves for a celebration [or just because] is a little staycation. This past weekend, my parents were visiting us again, so we took advantage and stole away for a night. Some of you may have heard of Mountain Shadows, the gorgeous resort in Paradise Valley that just opened last year. I have been wanting to stay here for a while now myself, and let me tell you, it is absolutely lived up to the hype!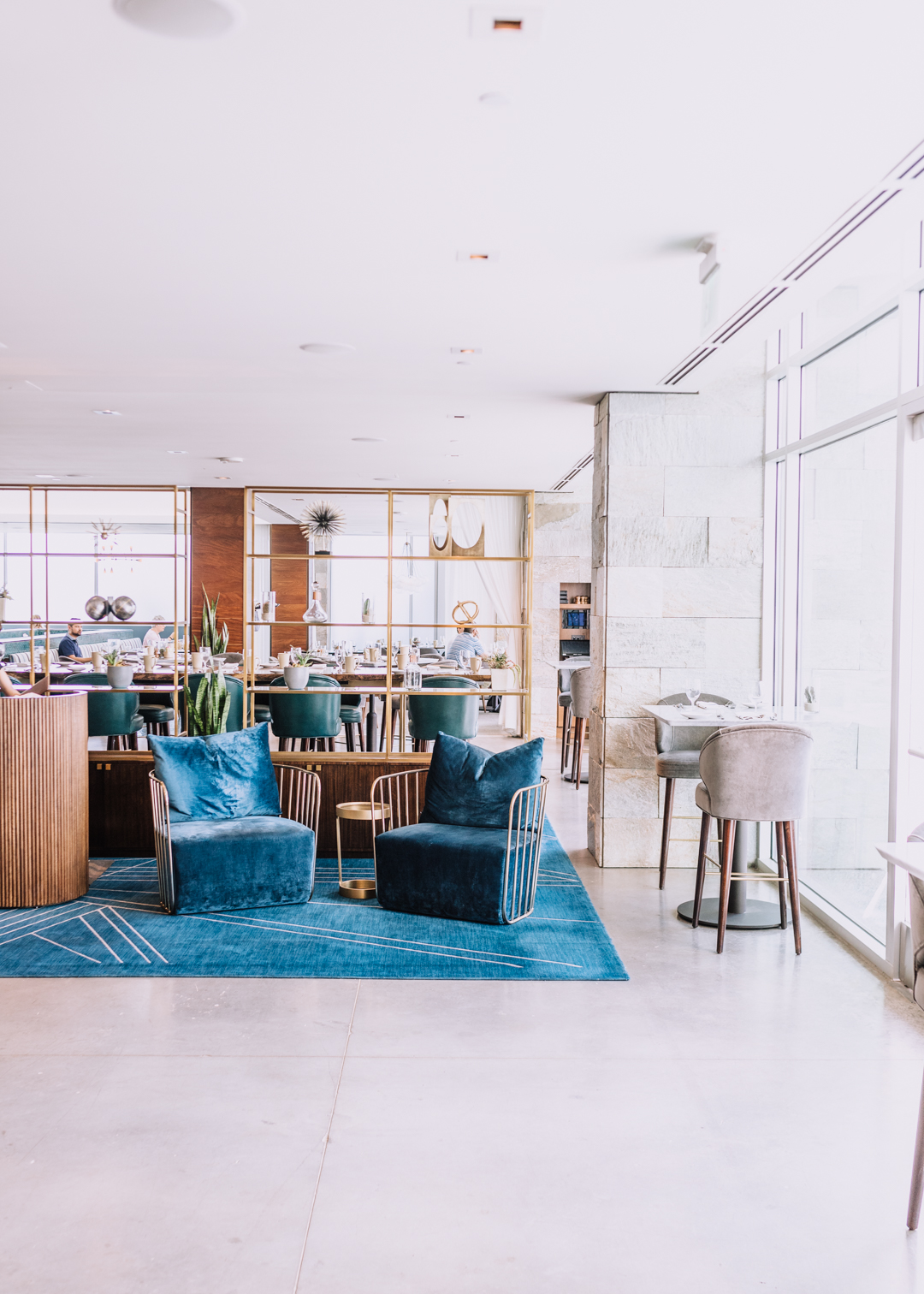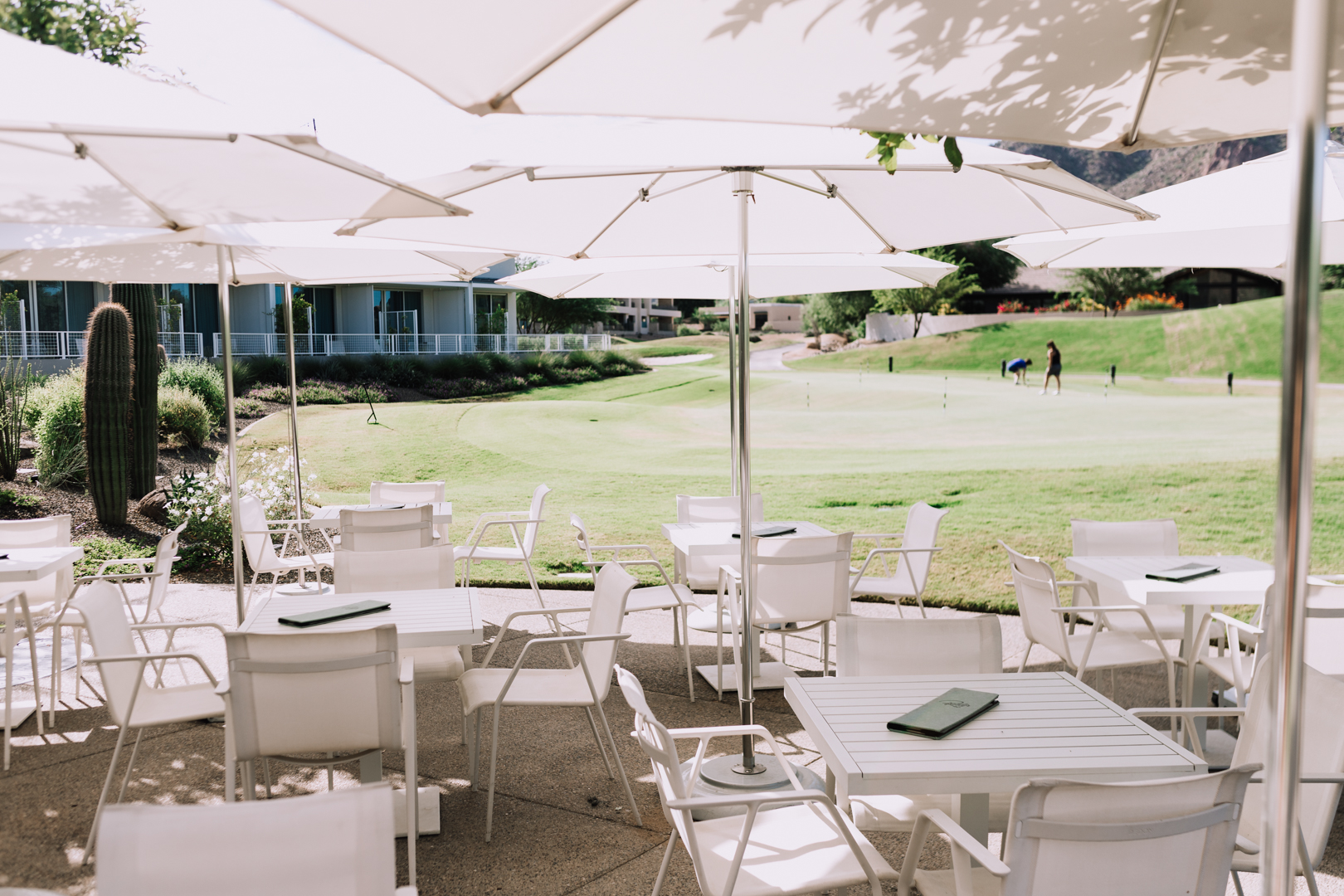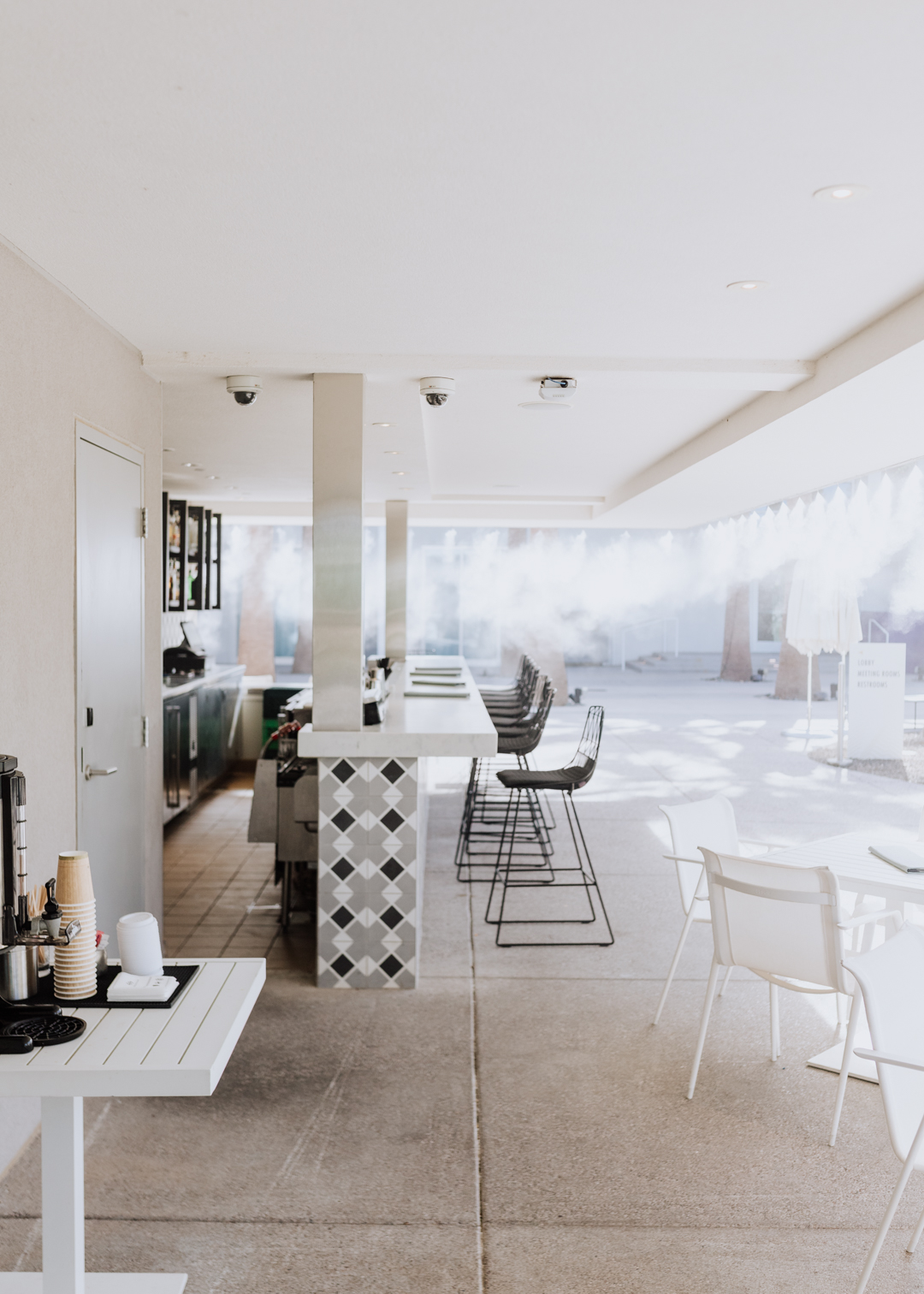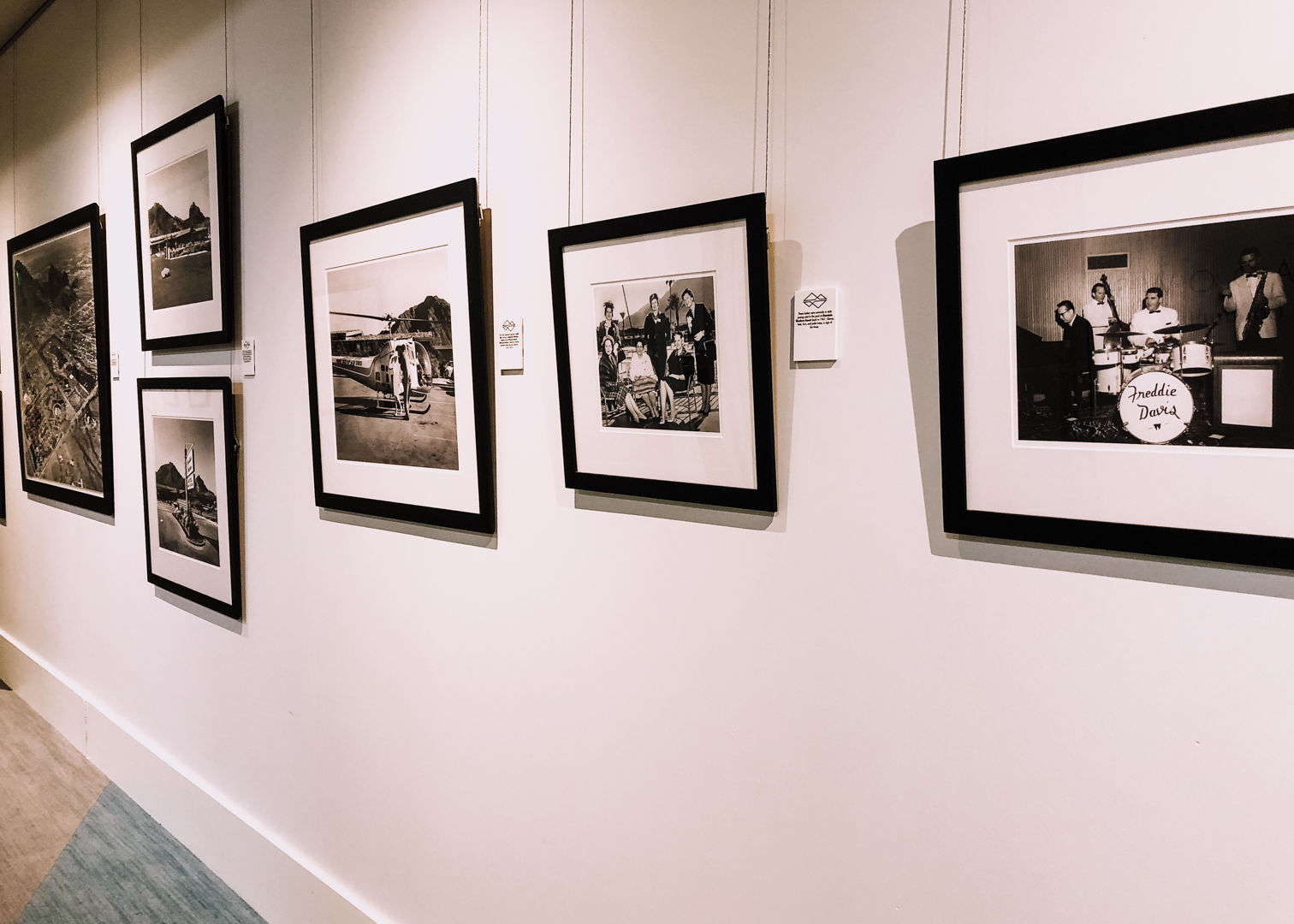 I am pretty obsessed with mid-century architecture and the history of that time, and one of the coolest parts of this resort is that it actually is a historic resort steeped in 1950s history. It has been lovingly and beautifully remodeled into modern accommodations, while still maintaining a nod to the mid-century style. All around the property you will find vintage photos of the original resort, complete with the rich history behind each image.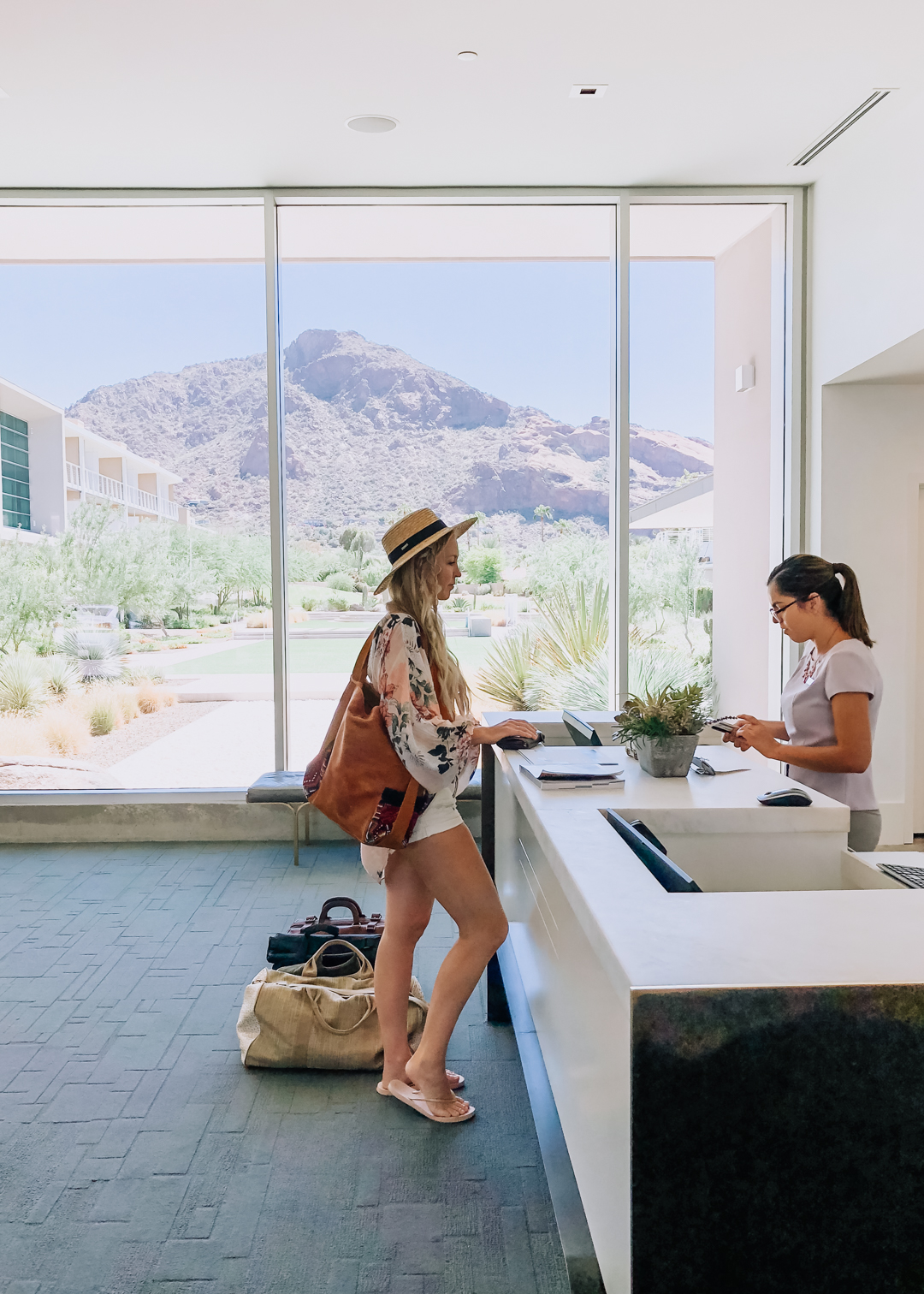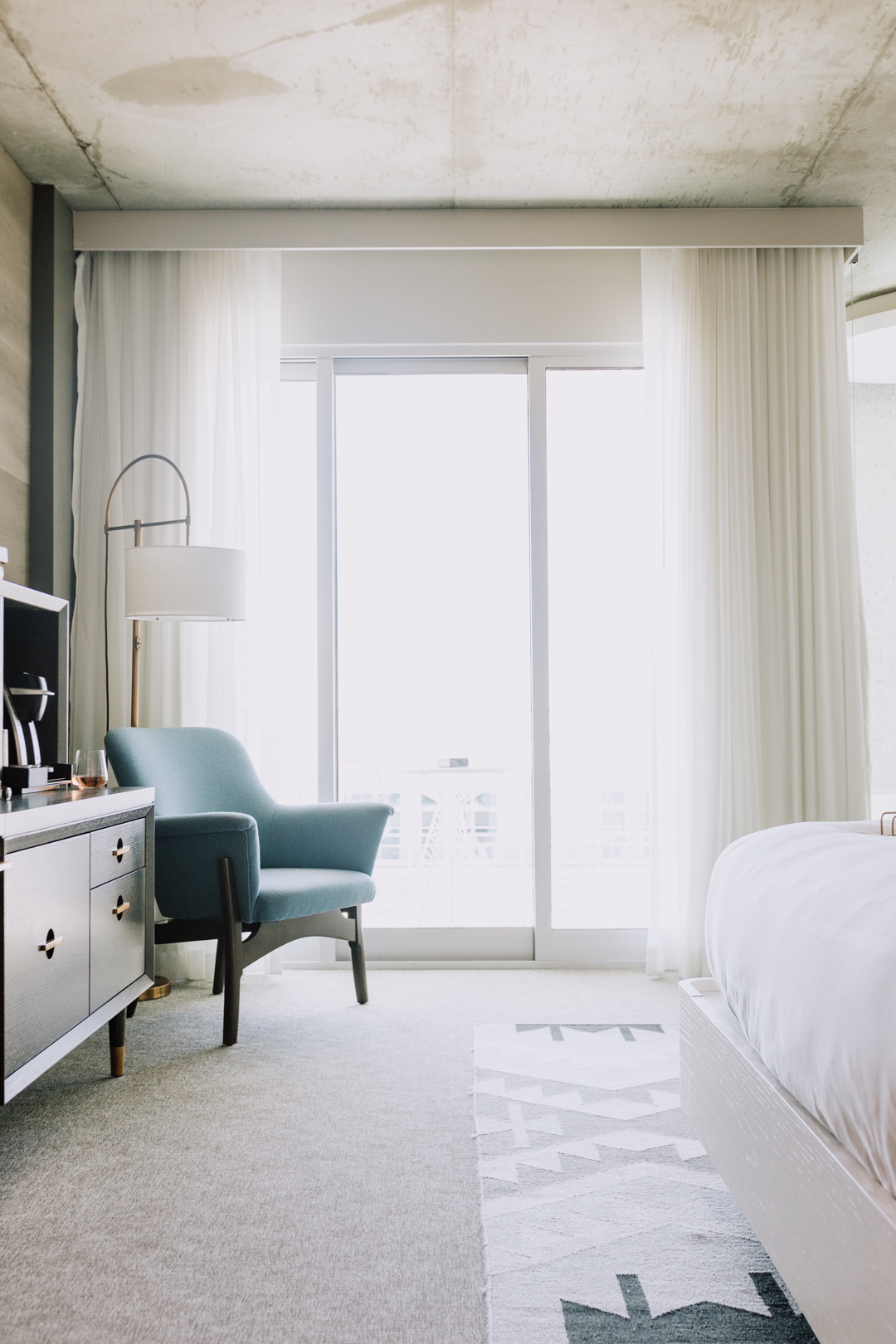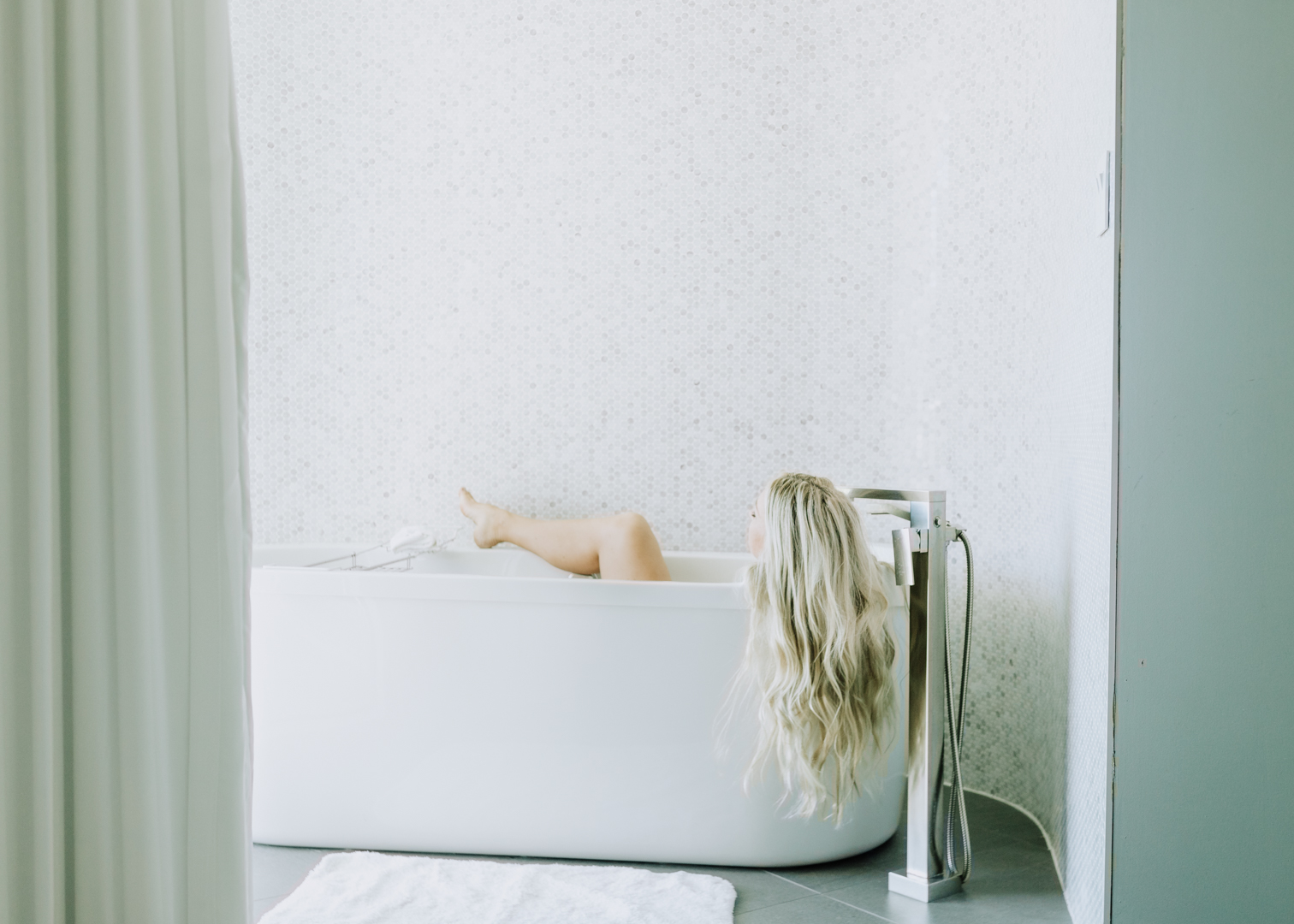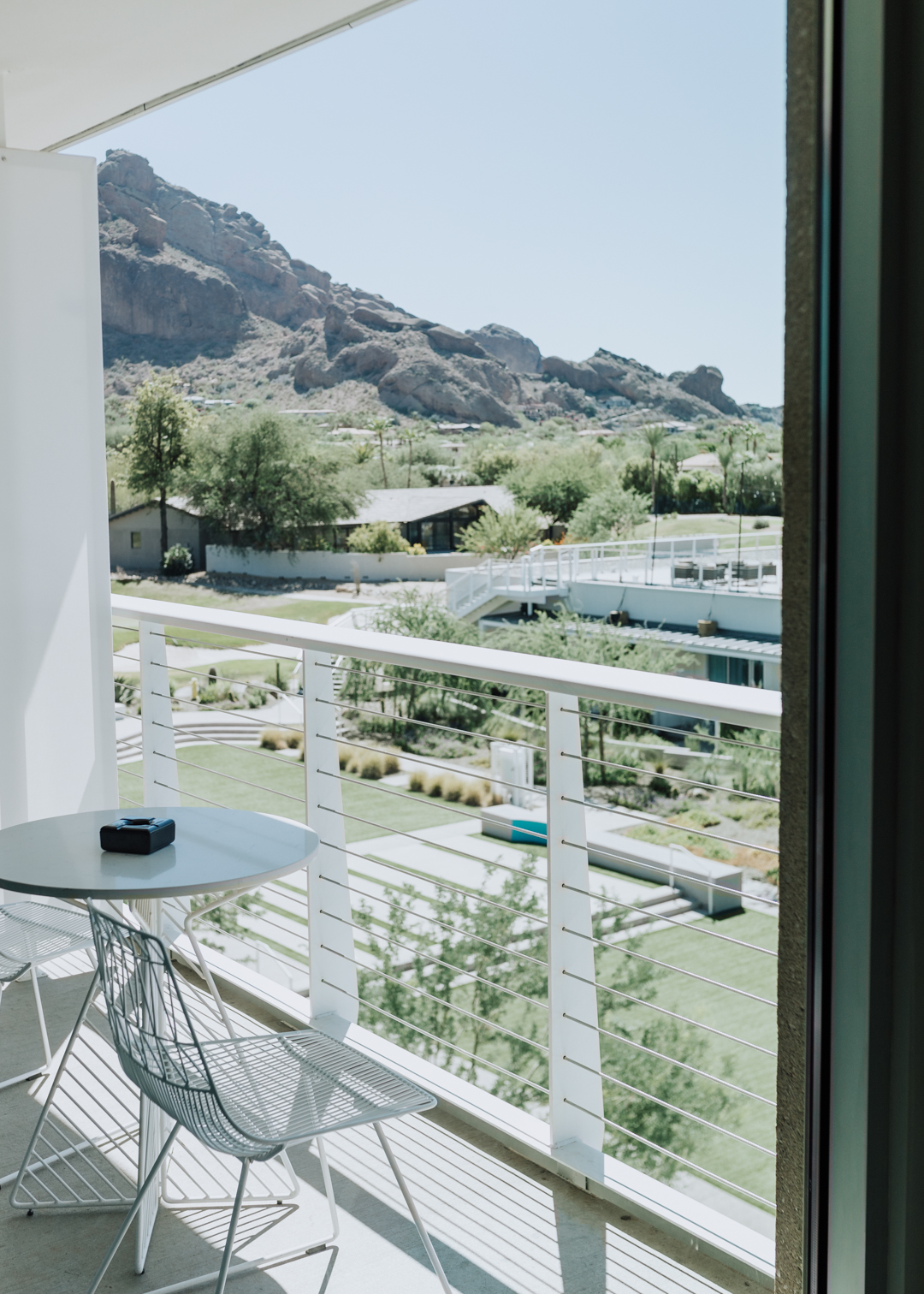 After we checked in to our gorgeous room [with this view of Camelback Mountain], we headed to our cabana to enjoy some pool time. If you are local, you can even snag a cabana for the day without being an overnight guest! They have full service food and drinks, which just makes for the best day relaxing by the pool.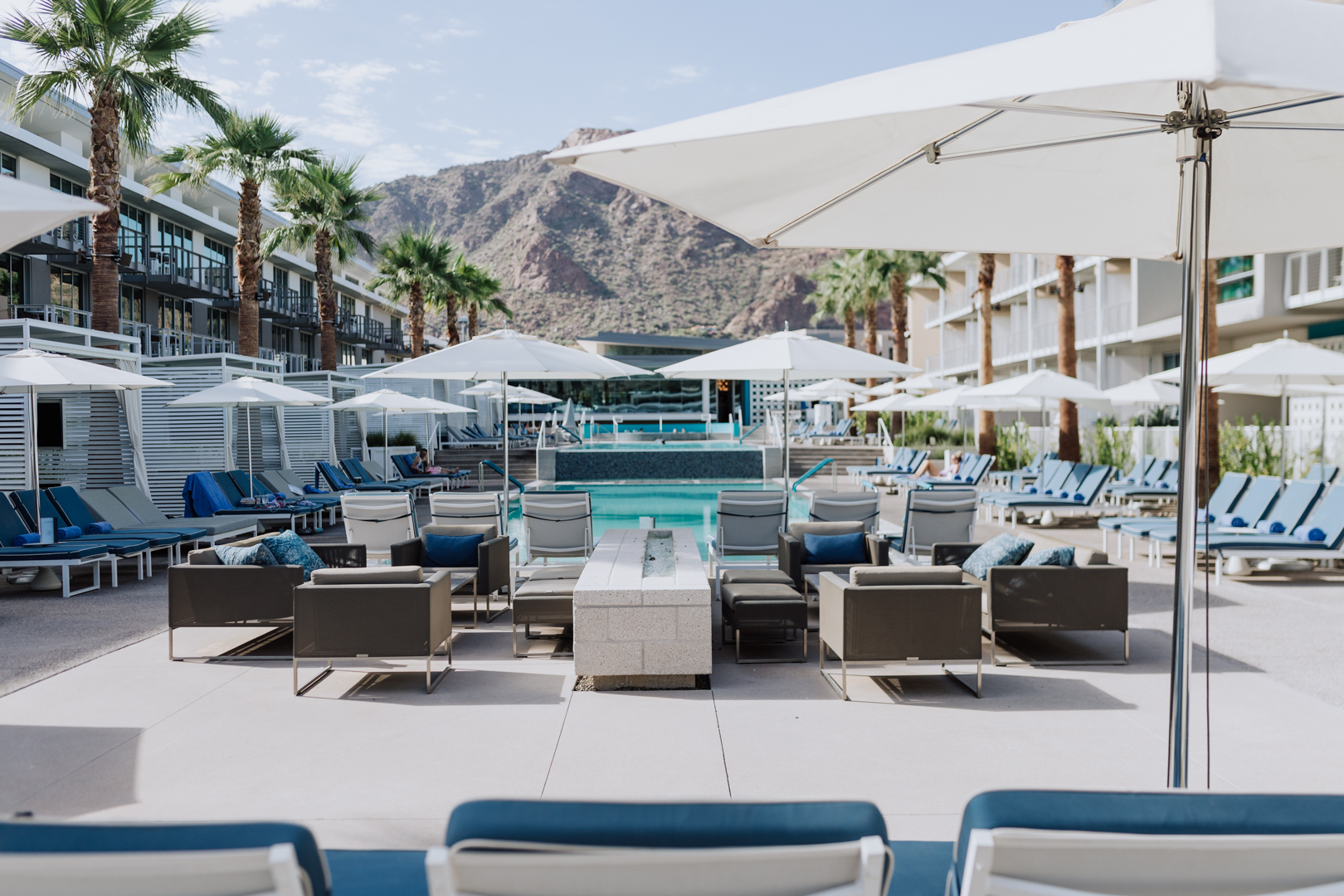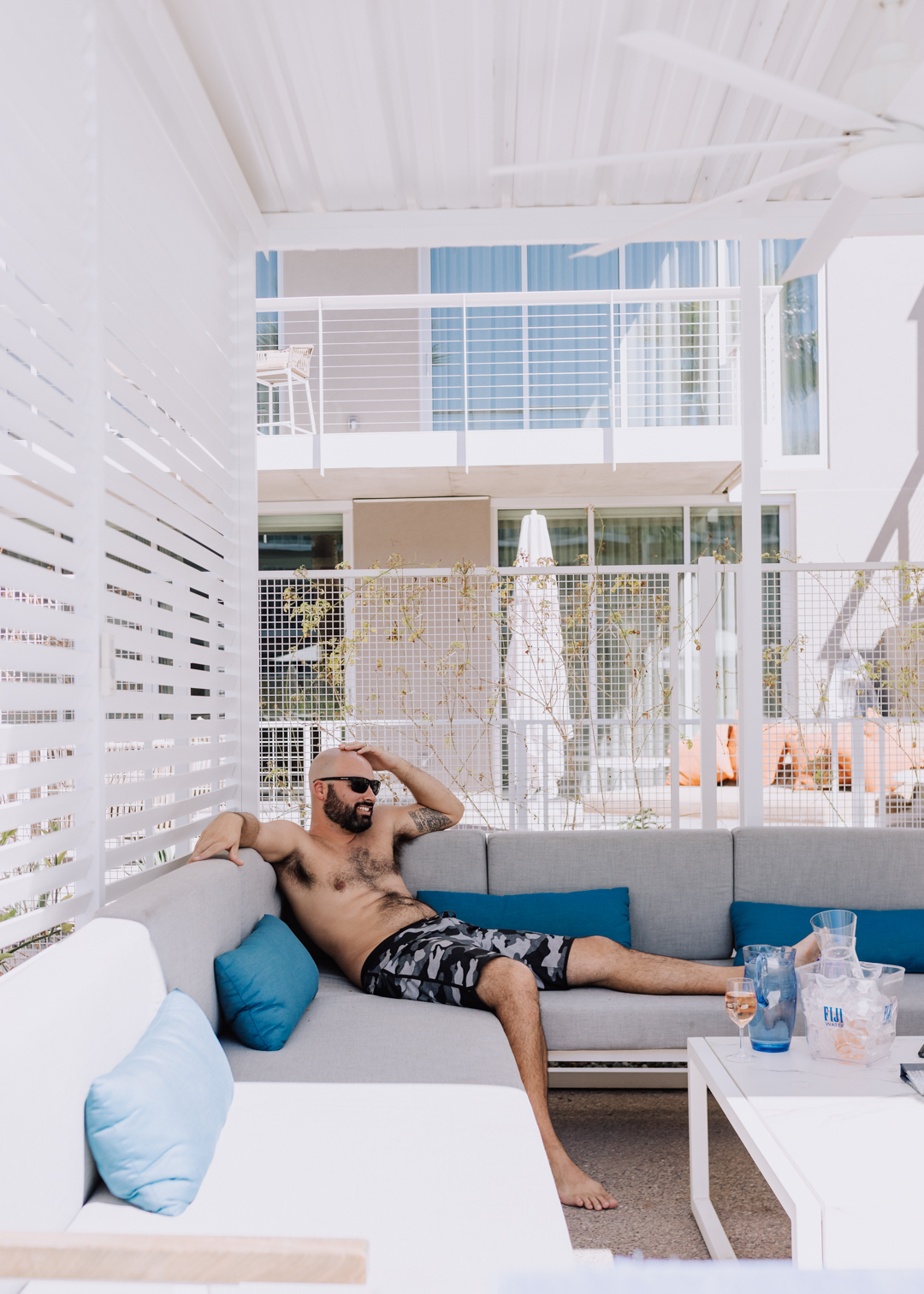 Because I can make friends anywhere, we ended up making friends with another local couple at the pool, who were also on a staycation, and had dinner with them! I just realized I have not one picture of my husband and I together, or any from dinner. So you'll just have to take my word for it that that happened. 😉
But about the food – it was fantastic! We ate at Hearth '61, a top-rated, ingredient-driven restaurant for dinner. My husband had the short rib and I had the swordfish. Both were absolutely delicious, flavorful, and satisfying without being too rich. We will be back for dinner, for sure!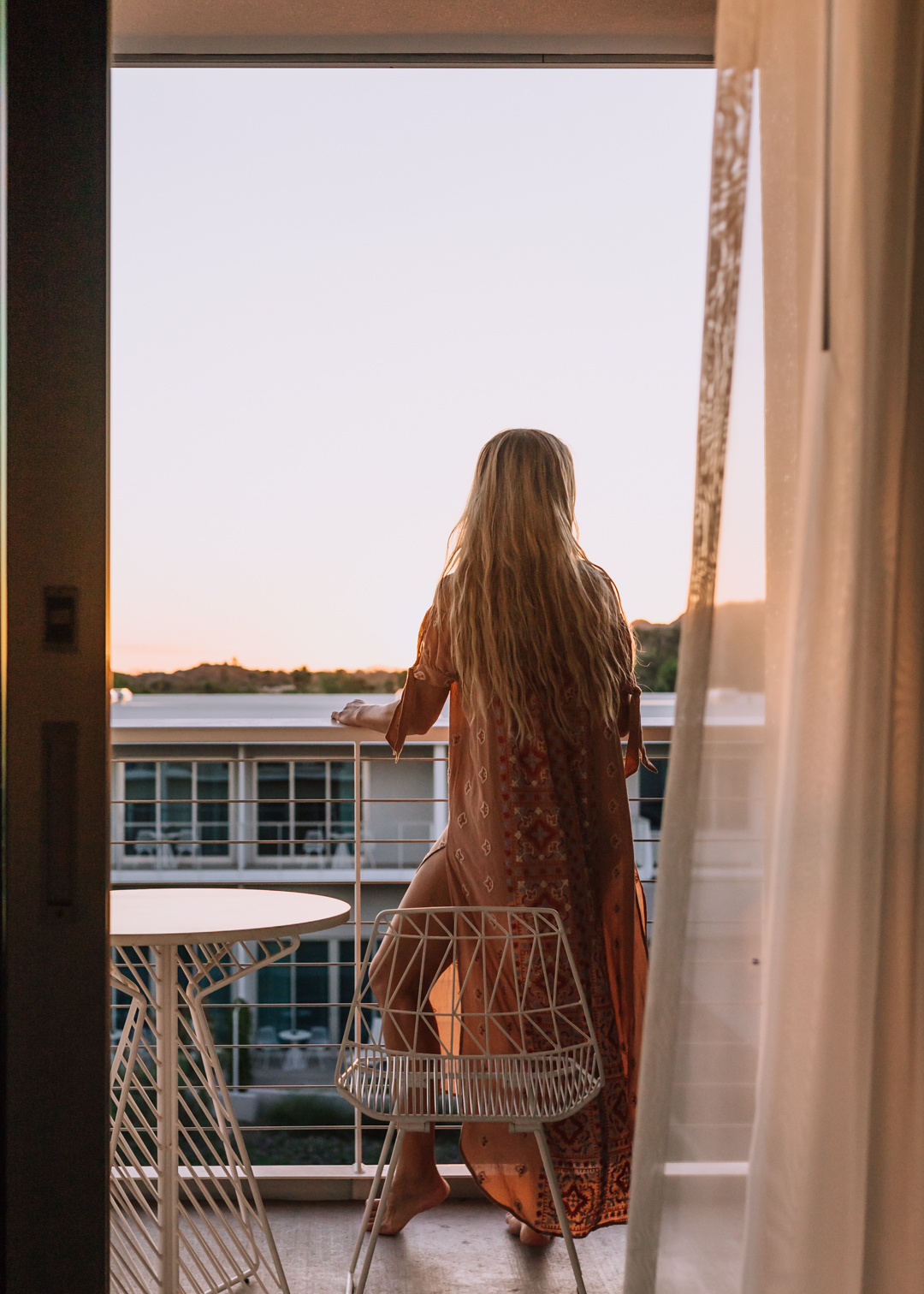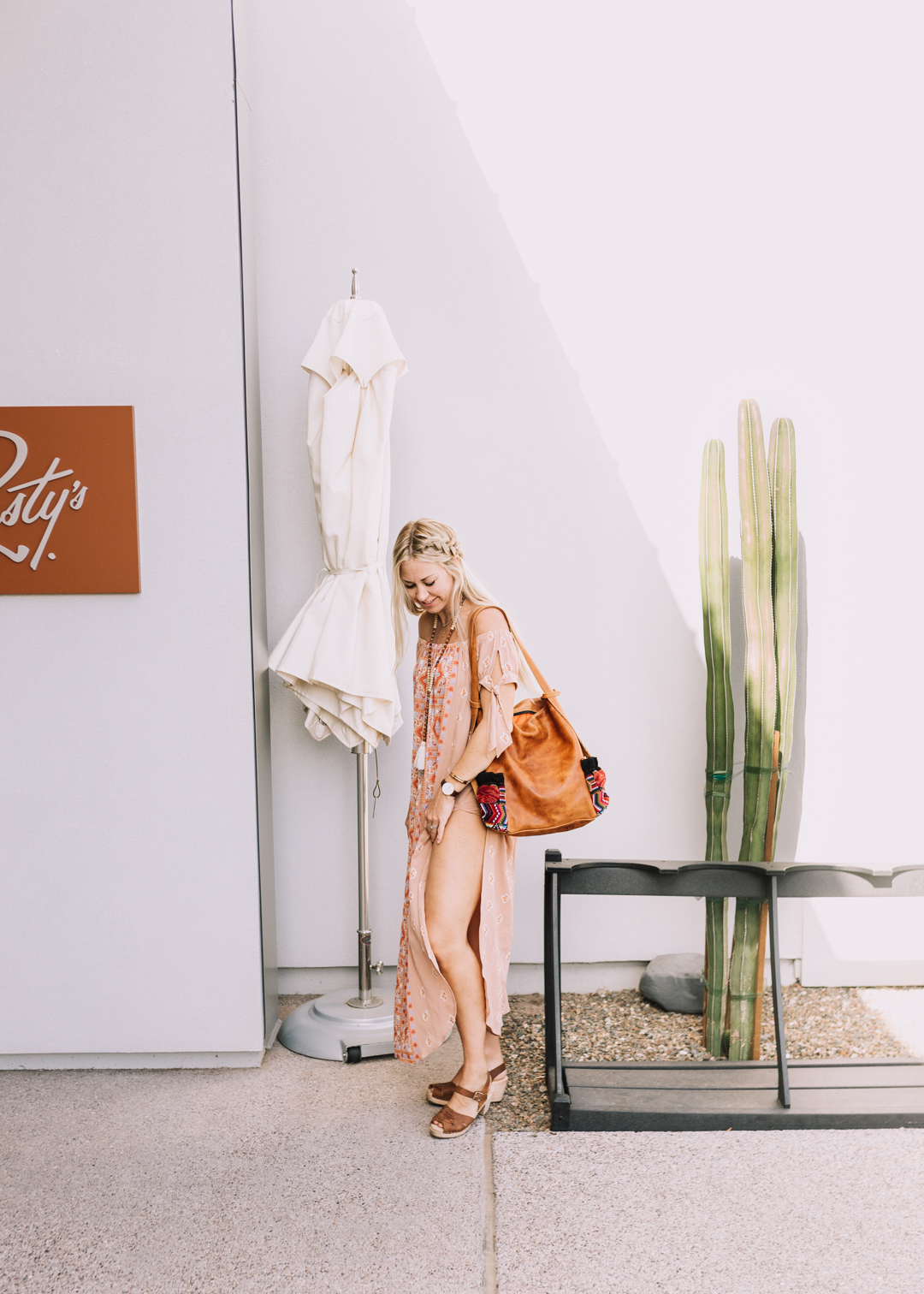 dress is from vida moulin | convertible bag is ixchel triangle | shoes are lotta from stockholm
The next morning, we slept in a bit [praise!]. By which, of course, I mean we slept until about 7am, because, #parents. Tony wanted to hit the golf course, so I headed to a yoga class on the property. The Short Course is actually kinda famous around here, as it's an all par-3, fast-playing and easy course. This 'wine wagon' was almost enough to convince me I should join him.Almost. But a wine cart is better than a beer cart, dontcha think?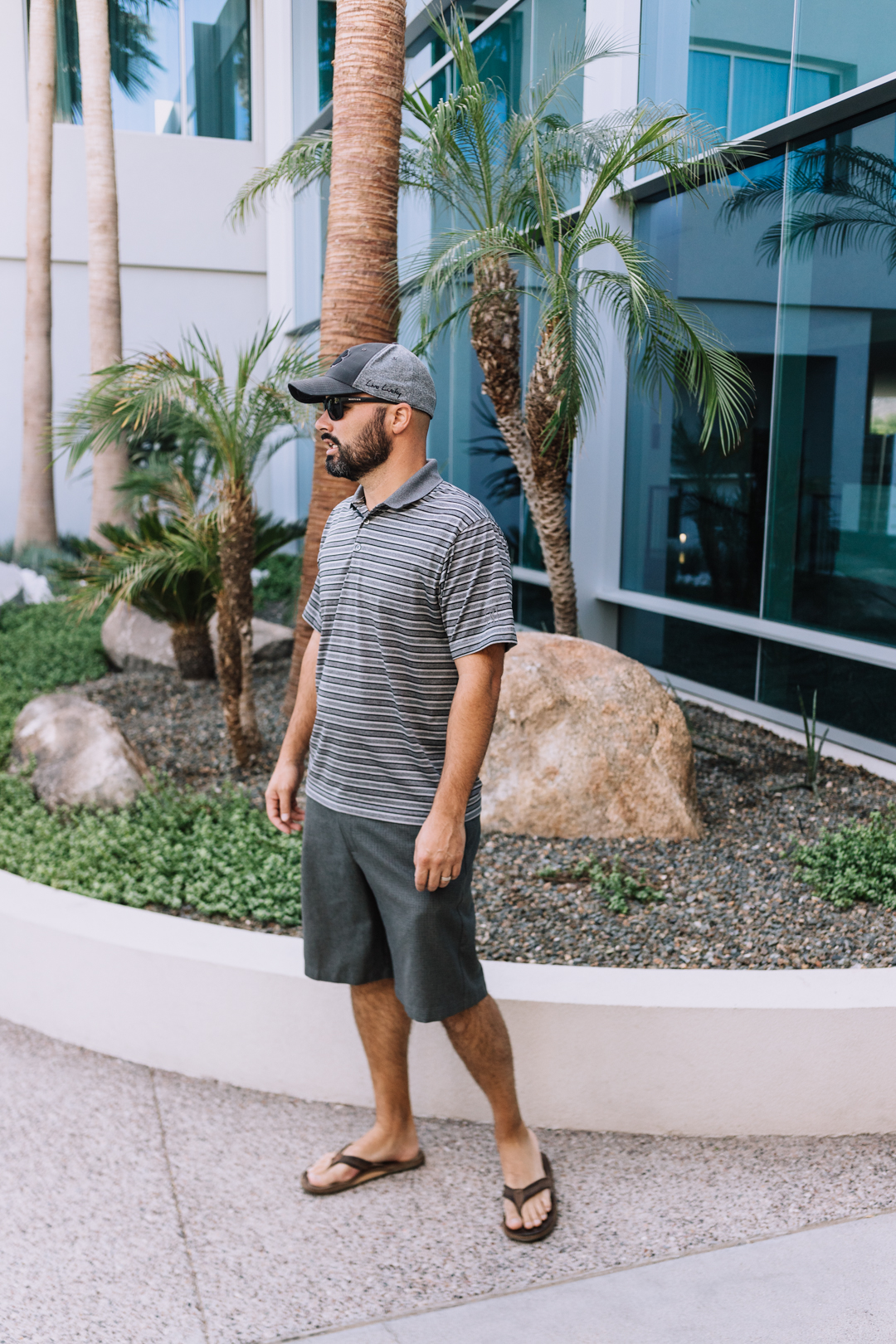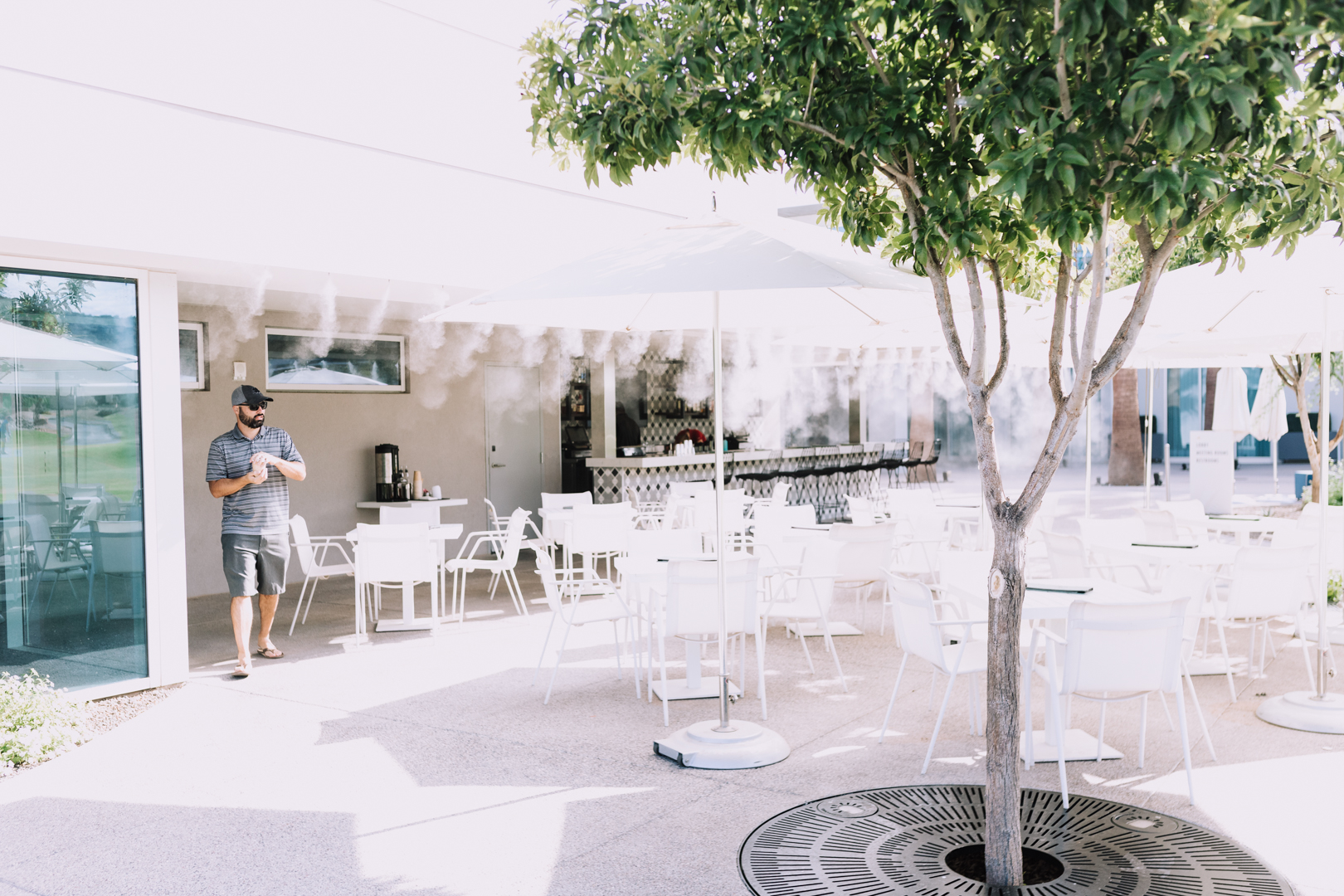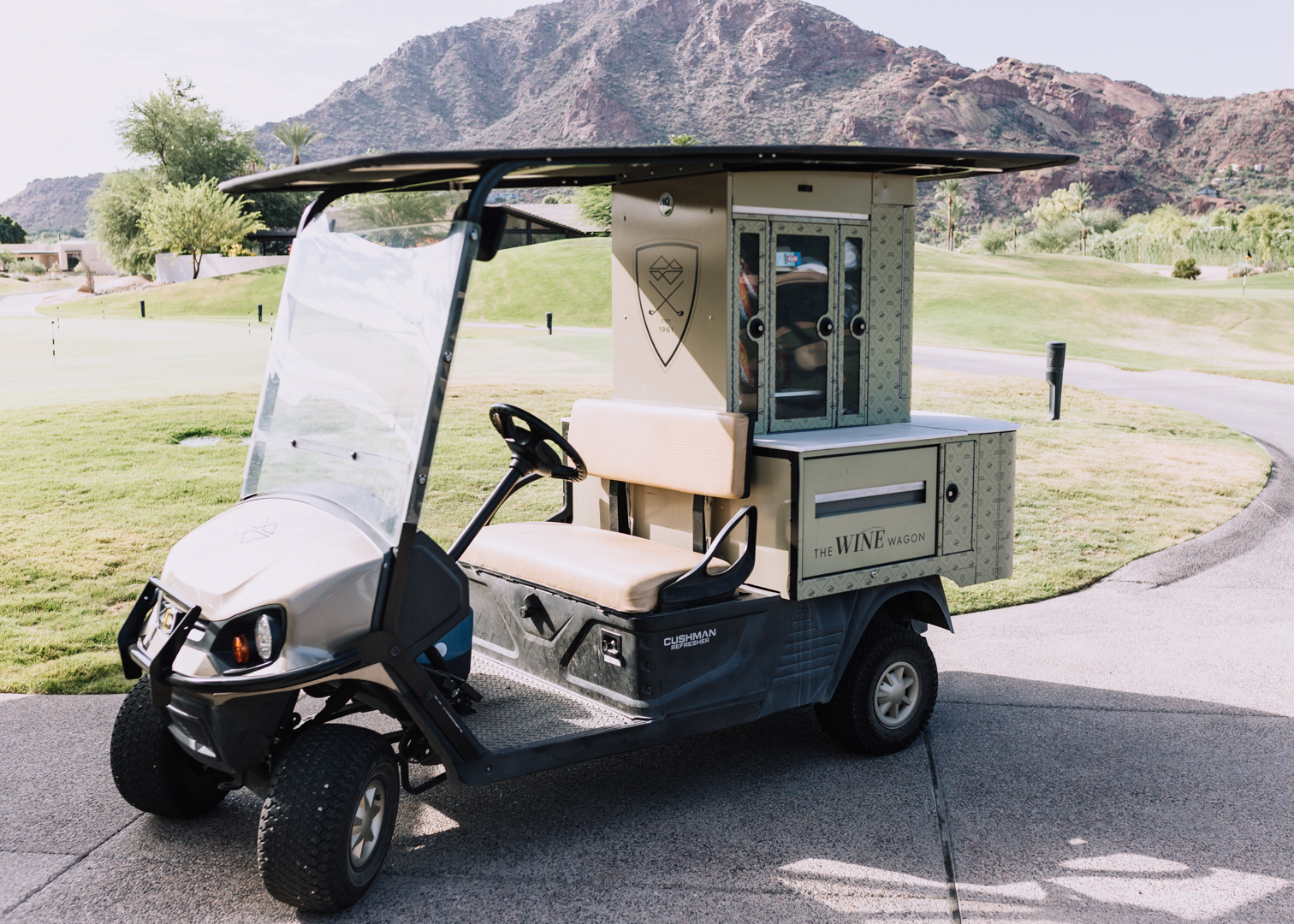 The yoga was easy flowing, like Sunday morning. 😉 It was in a temporary room when I was there, while they make some improvements in the regular yoga studio. But we did have this view again, so I'm not complaining.
Another perk for locals in the Phoenix area who also love yoga: on Thursdays, Mountain Shadows offers a free flow yoga class at 6:00pm. I think I will have to make that happen sometime soon, if anyone wants to join me!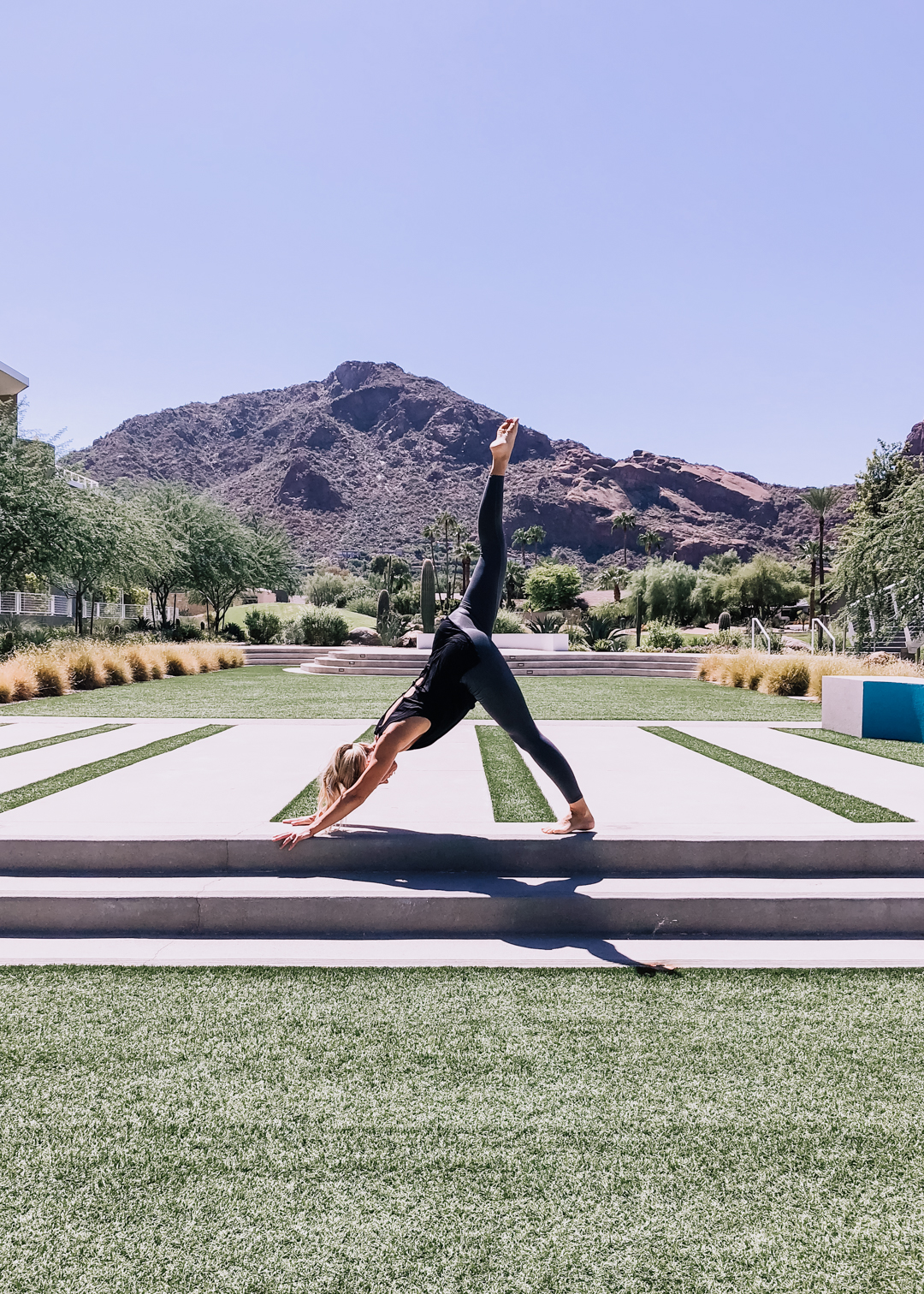 Our one last stop before going back to reality was a quick brunch, again at Hearth '61. I am still craving this ahi tuna salad, and my husband said his hash was amazing too!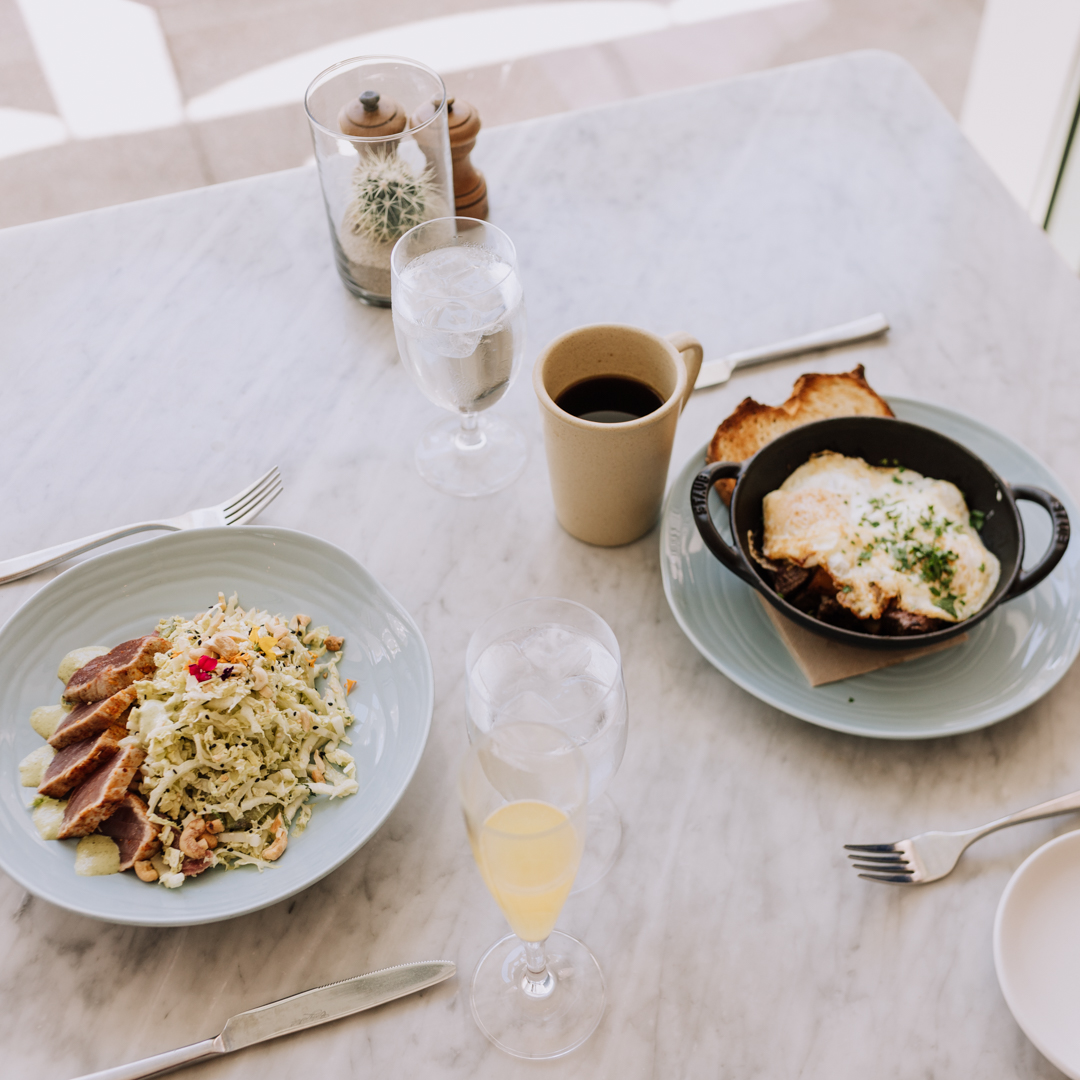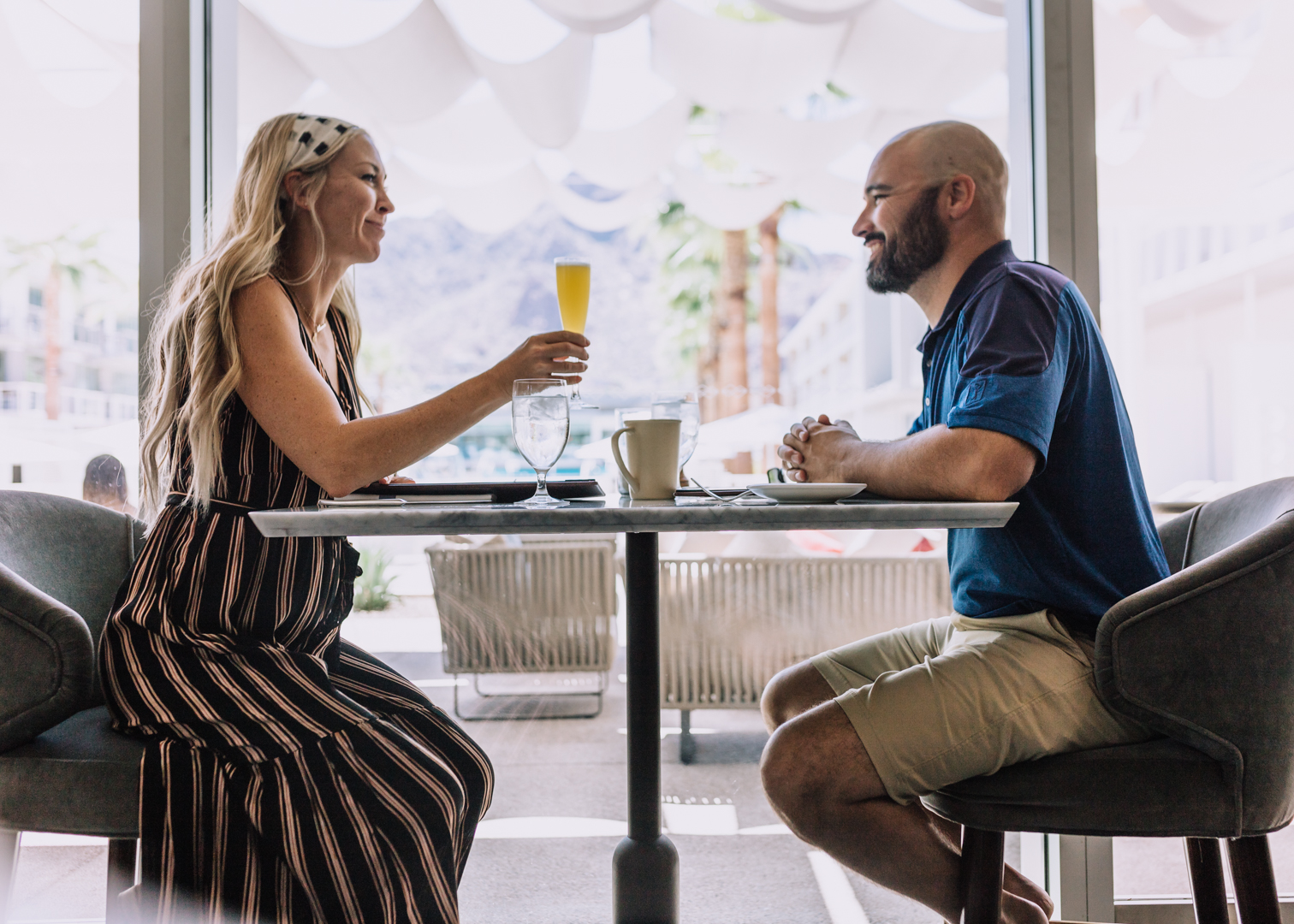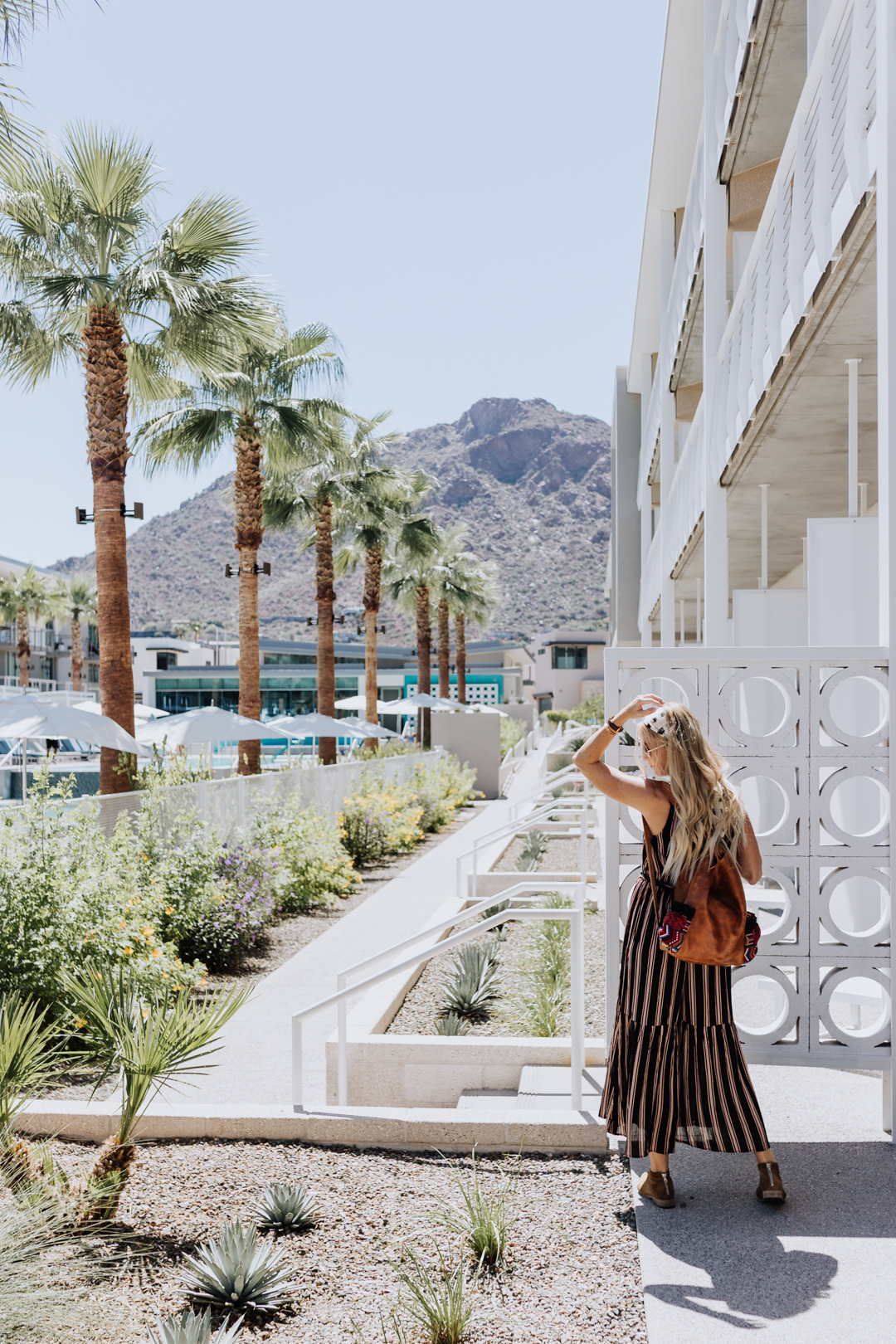 So yeah, we made the most of our 24-kid-free-hours! As I said in the opening, Mountain Shadows really lived up to the hype. We will be back for dinner, the pool, yoga, golf, or hopefully, all of the above!
Mountain Shadows invited me as a guest to check out the resort and share with you my honest experience. As always, all opinions are my own!