This post is sponsored by Dream Cloud, in partnership with the Pajama Program. As always, all opinions expressed here are my own.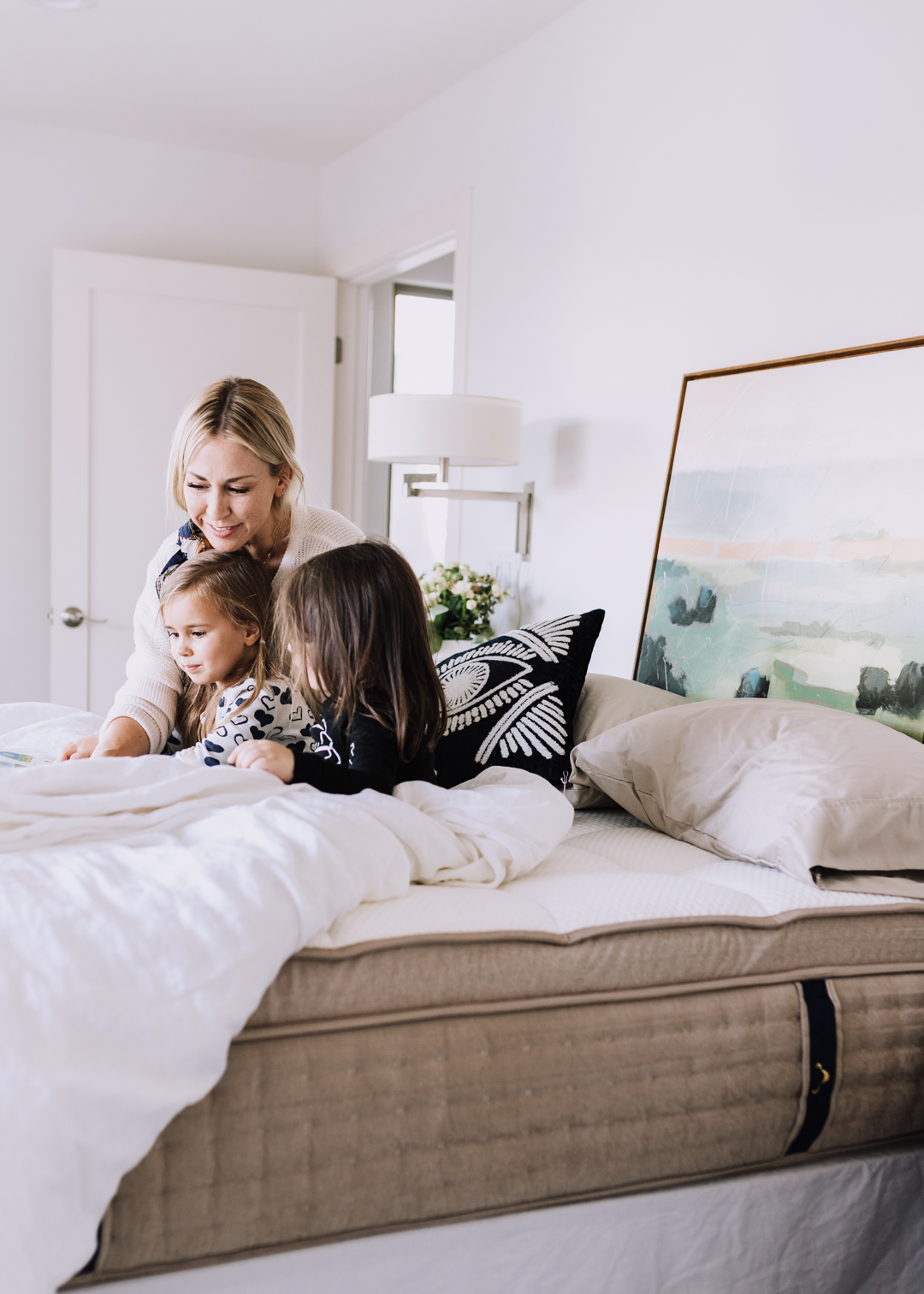 In our home, the bedtime routine is full of many small rituals. I guess you could say that our bedtime routine in and of itself is a ritual. I'll be honest, sometimes it is a bit chaotic [ok fine, most times]. But even so, I love this special time of day with my kiddos.
My husband and I usually divide the bedtime duties. After dinner, one of us will do the dishes, and the other will do baths for the little two. My oldest showers on his own now, which is a huge help! Bath time is honestly still one of my favorites. Despite all the craziness of this time of day, there is a moment of calm as the day melts away with babies in the tub.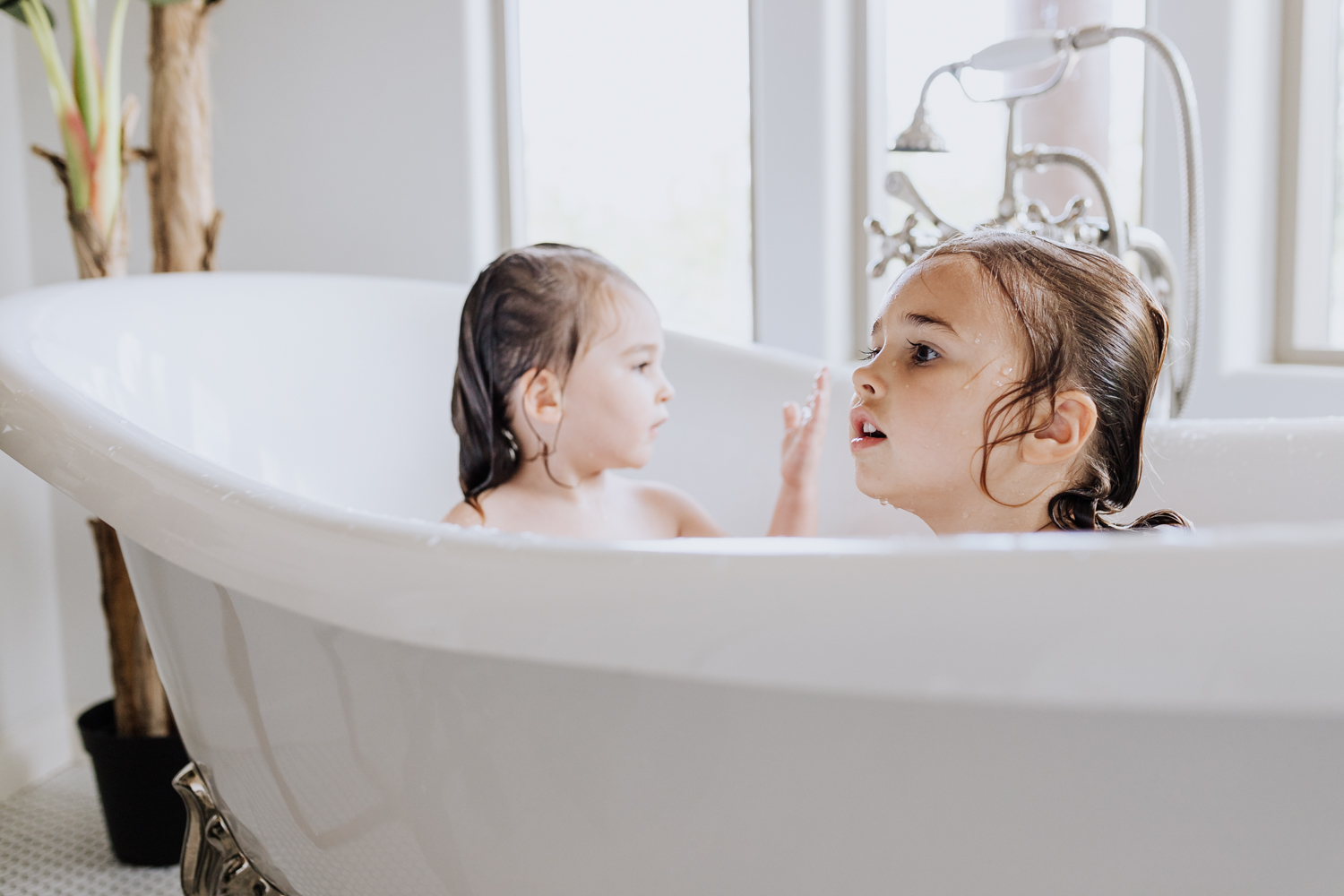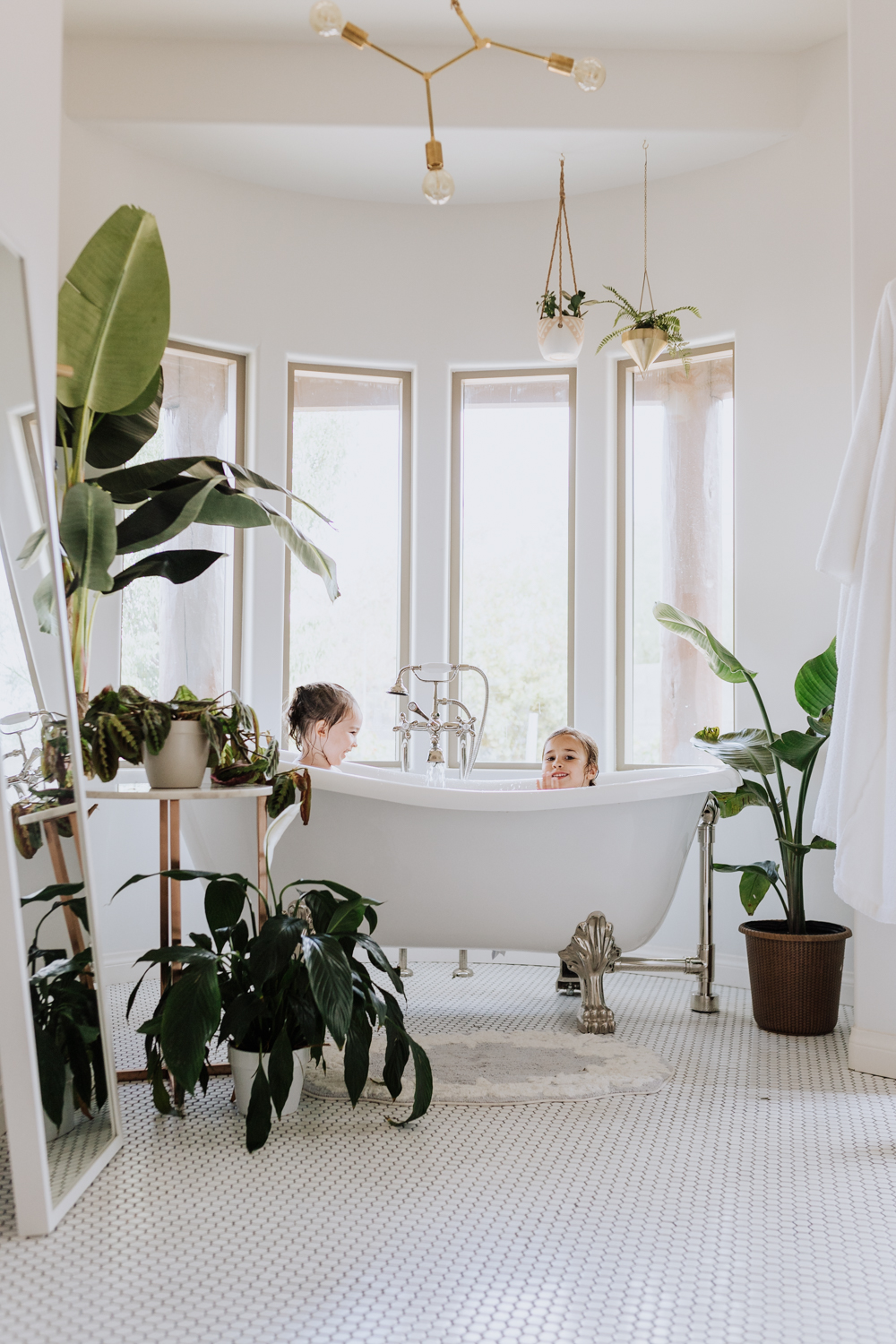 Then there is the usual pajamas on, hair combing, and teeth brushing.
At the end of the evening, we try to always make time for stories. It is one of my personal fondest memories from childhood. Even as I got older, I would read to my little sister for bedtime sometimes. And now that my oldest is reading everyday for school, he sometimes will read to his younger brother and sister at bedtime too. It makes my mama heart sing!
Some of you know that we recently finished this part of our home, the guest house, which we lovingly refer to as the casita. More details on it coming soon, but the short version is that this is a space where my parents will be staying when they come to visit. There is still some work to be done in here as far as furnishings and such, but this is a little sneak peek of the bedroom!
You can details on our master bedroom here, and master bathroom here.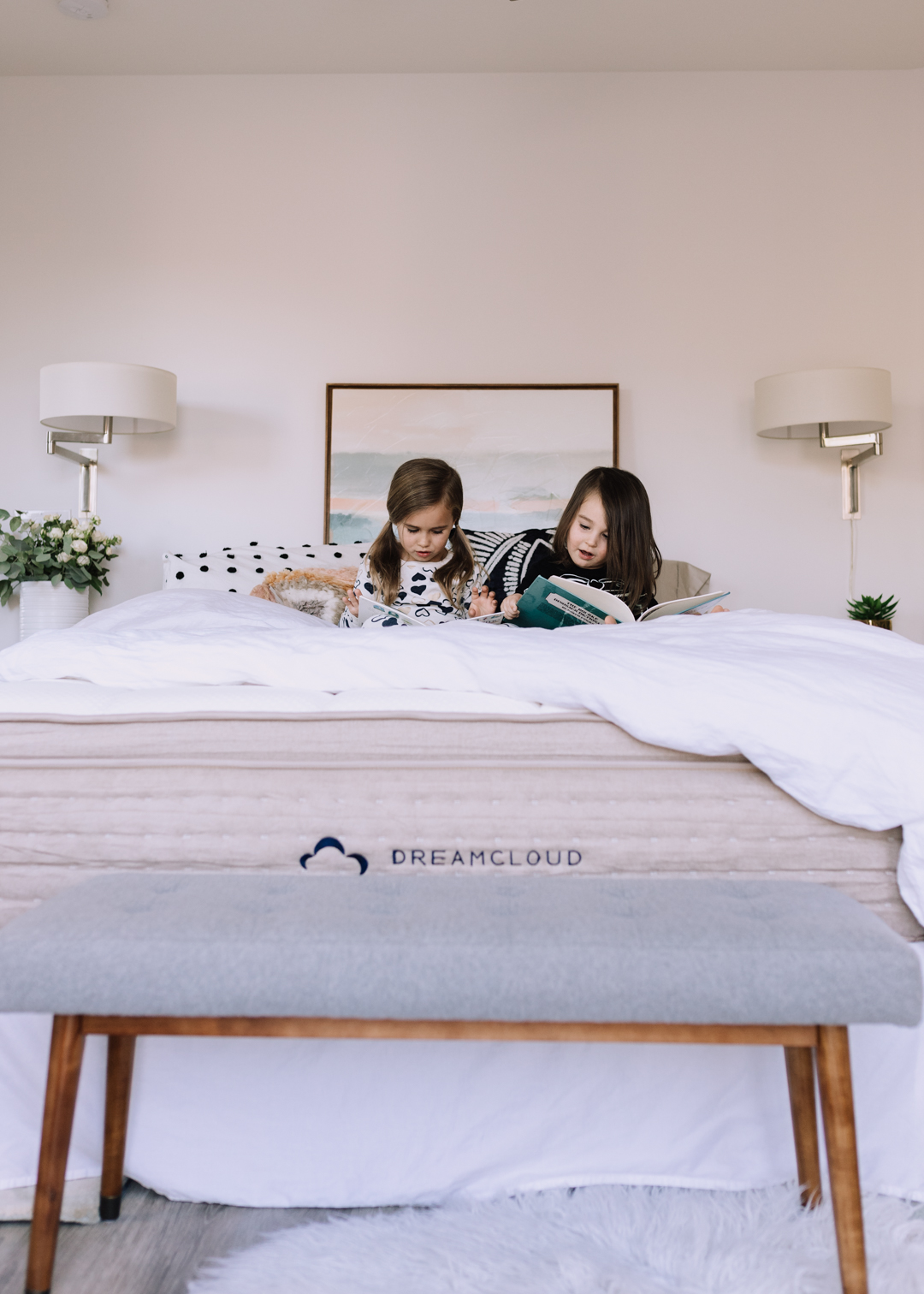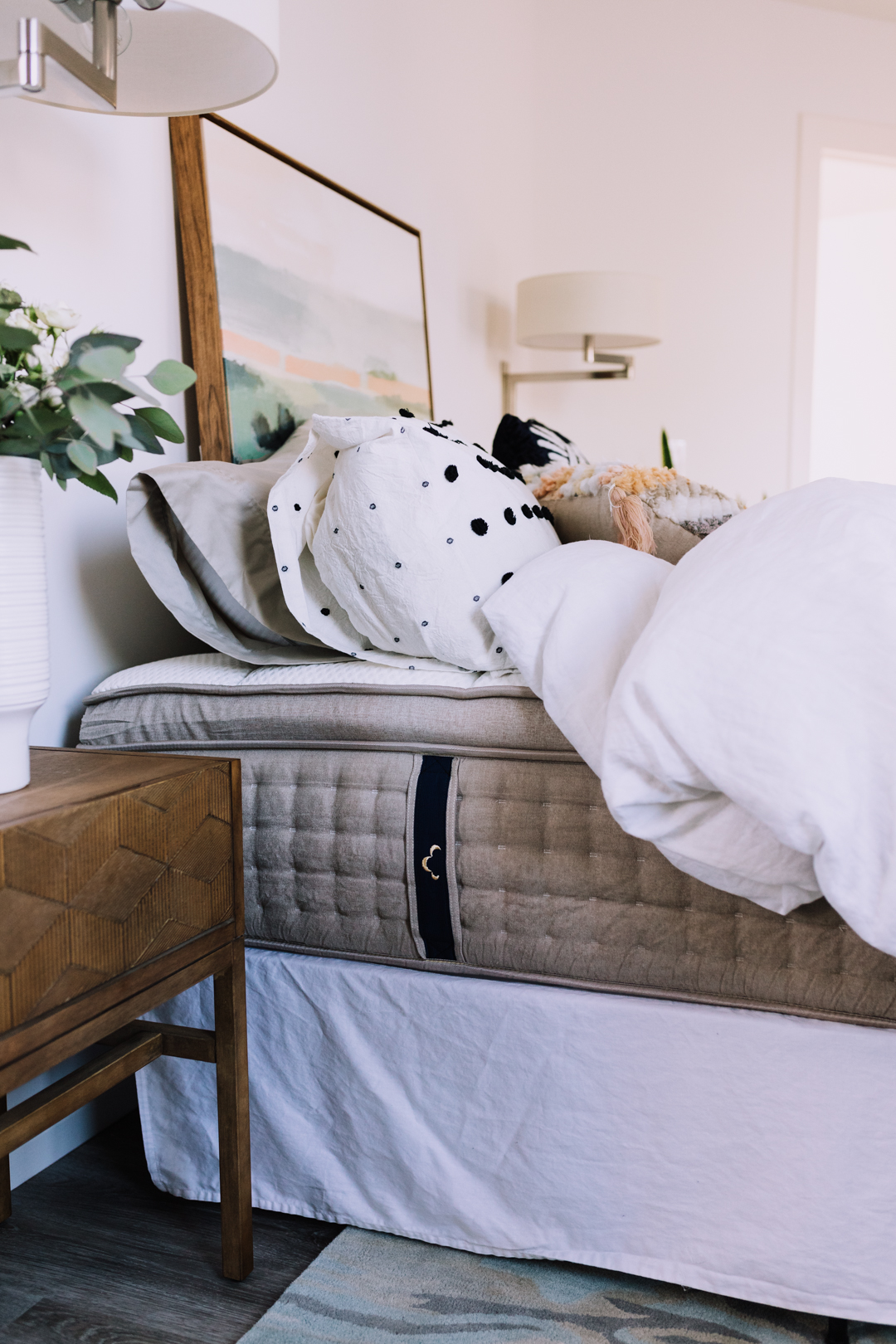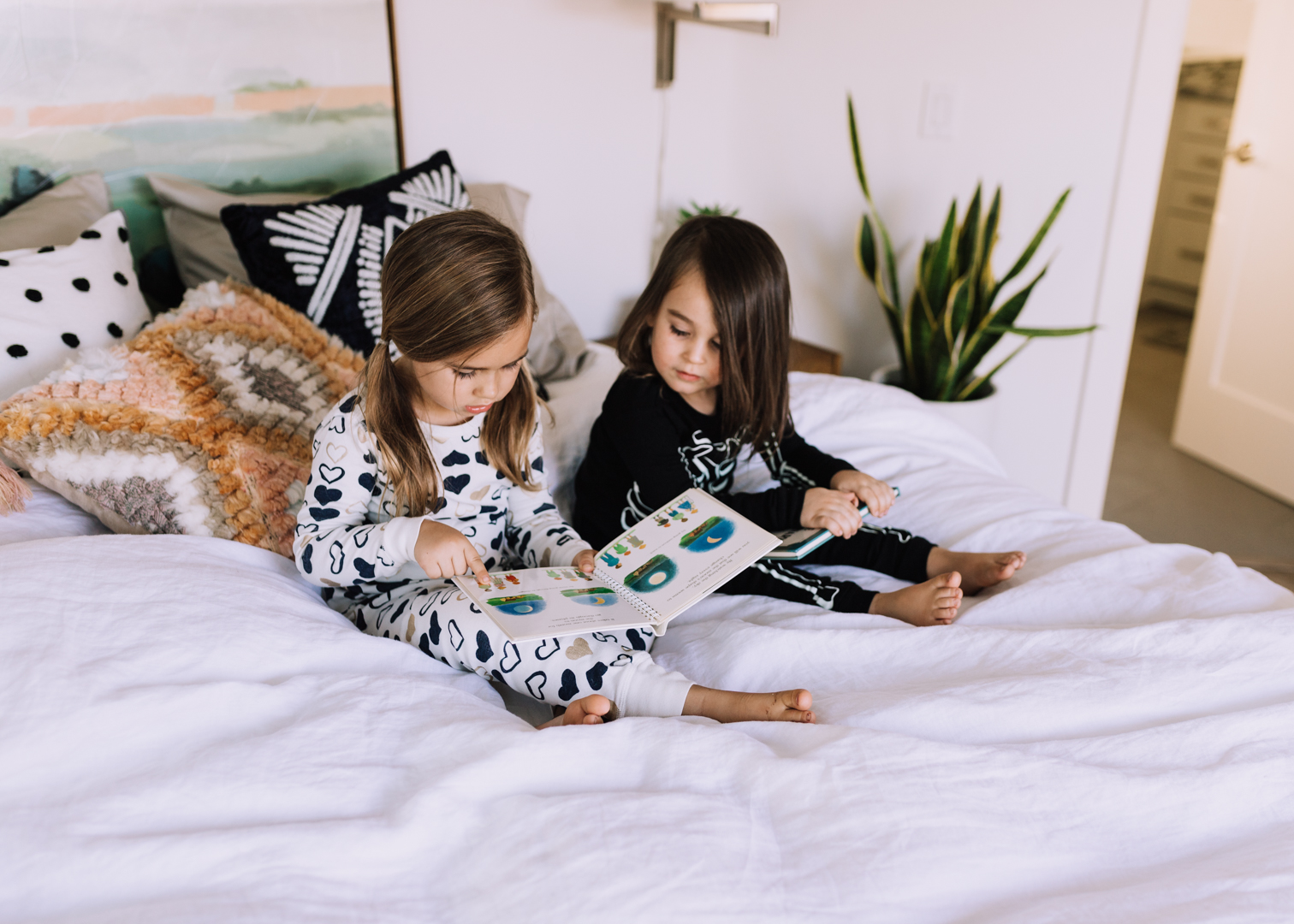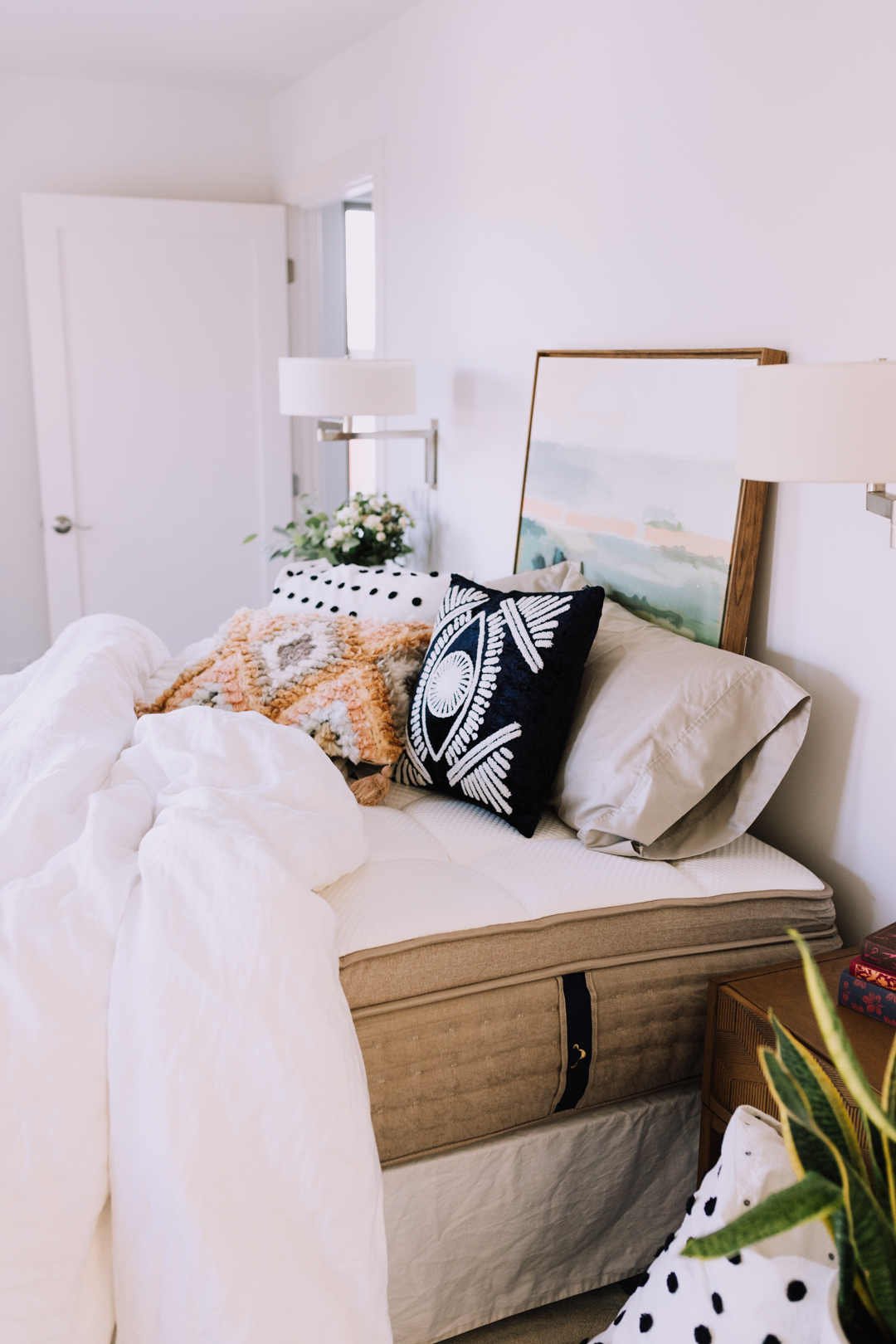 I am so thrilled to be partnering with Dream Cloud on this post, to bring my parents this new mattress, that really is as soft and dreamy as a cloud. As you can see, the kids are big fans of it too! We sneak over here sometimes during our nightly book reading sessions to thumb through the books that my parents brought down from my childhood! I know the kids can't wait to continue this new tradition when Nana and Papa come back for their next visit.
With Dream Cloud, you can also get a 365 night trial [return it if you don't like it!]. This mattress is a hybrid mattress, which means it combines layers of memory foam and and a pocketed micro coil compression system for better quality sleep. I can't wait for them to try it, it is sooo comfortable!
If you believe bedtime rituals are as important as I do, and you are in the market for a new mattress, Dream Cloud has you covered! The Dream Cloud team has recently partnered with Pajama Program, a non-profit organization that helps get books and pajamas to kids who face instability. By purchasing your Dream Cloud mattress though this link, you can help support the Pajama Program too, at no additional cost to you! As reading in our pajamas is such a fundamental part of our bedtime rituals, we believe that all kids deserve pajamas and books as a part of their bedtime rituals too. I think this partnership is a win/win!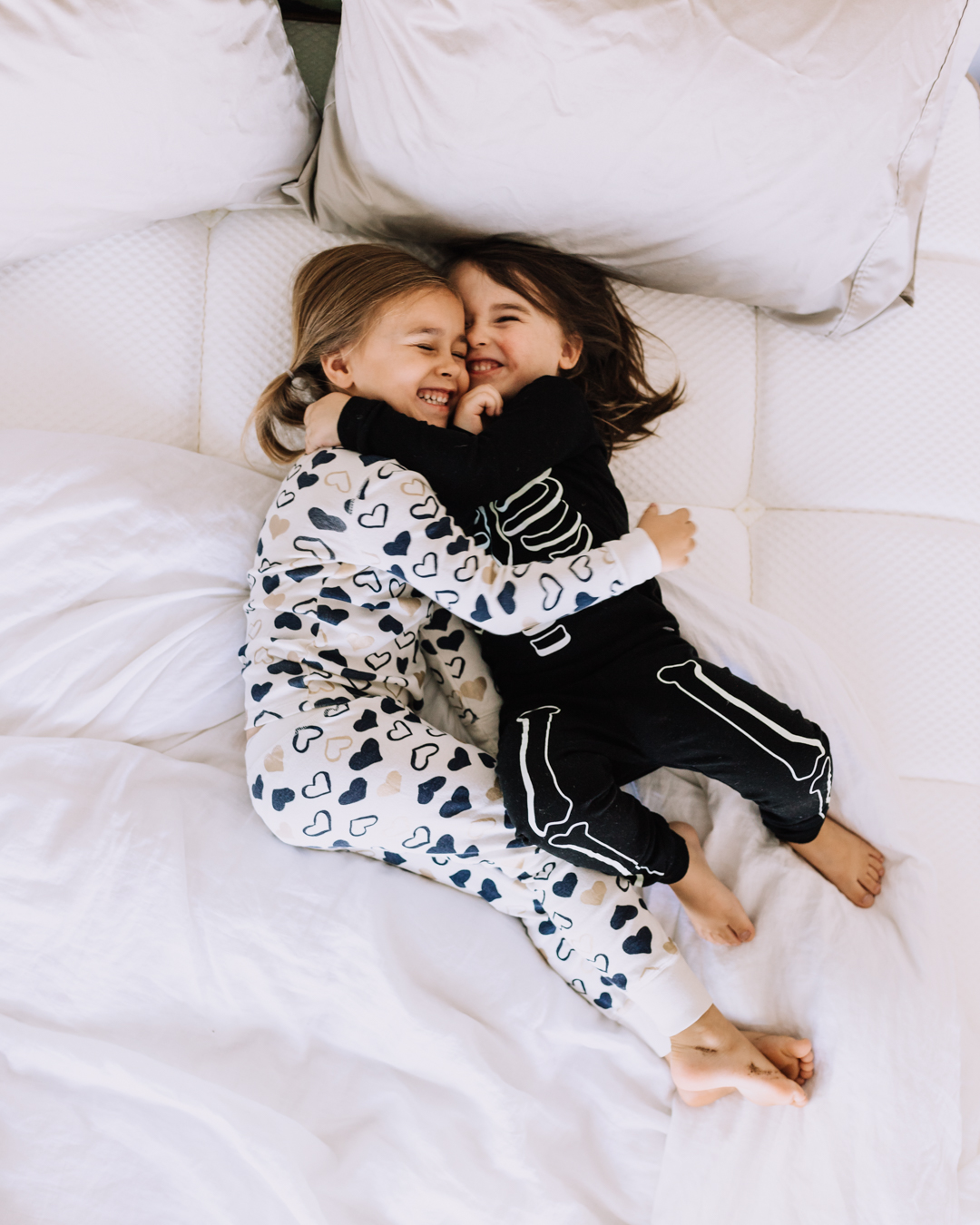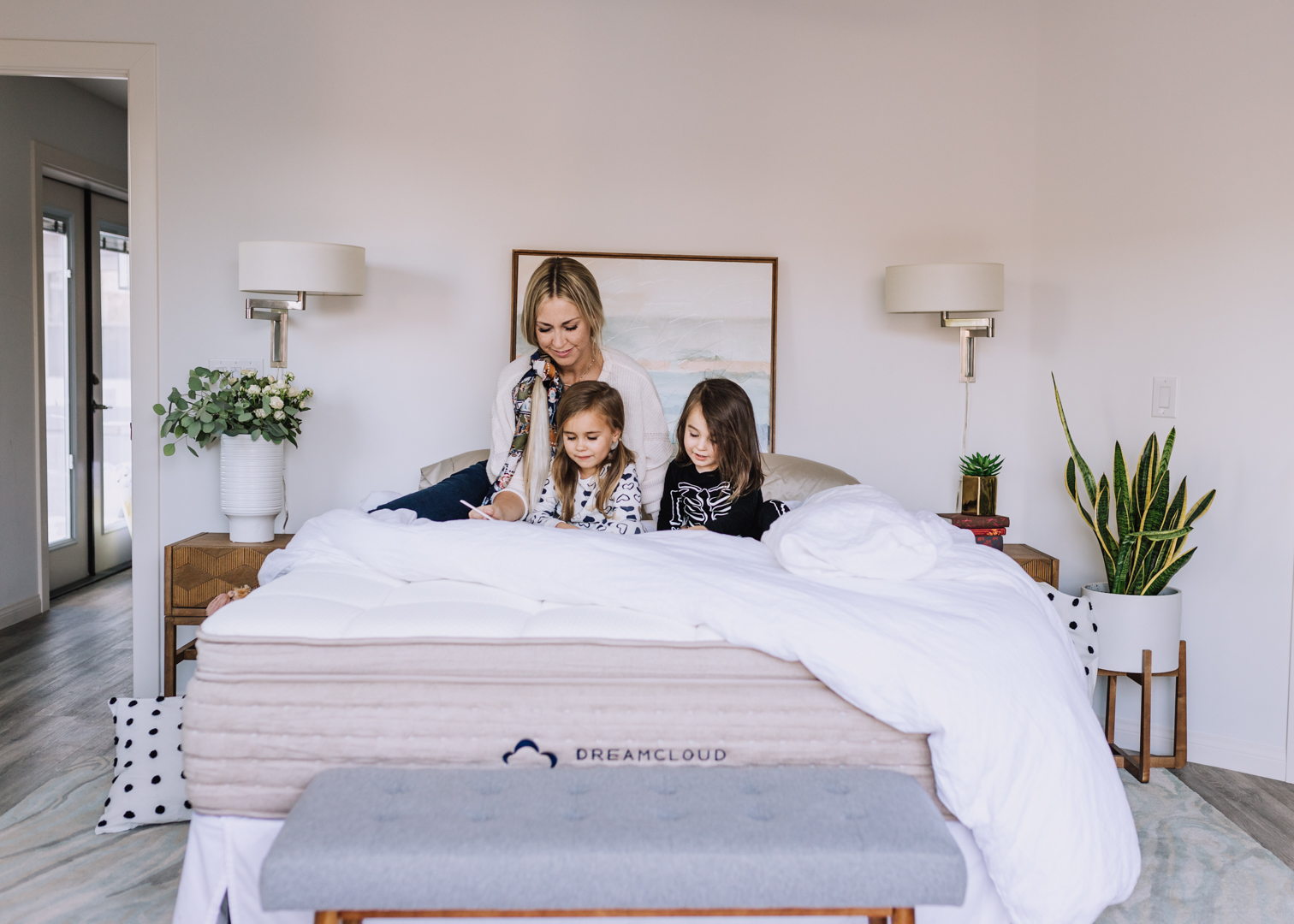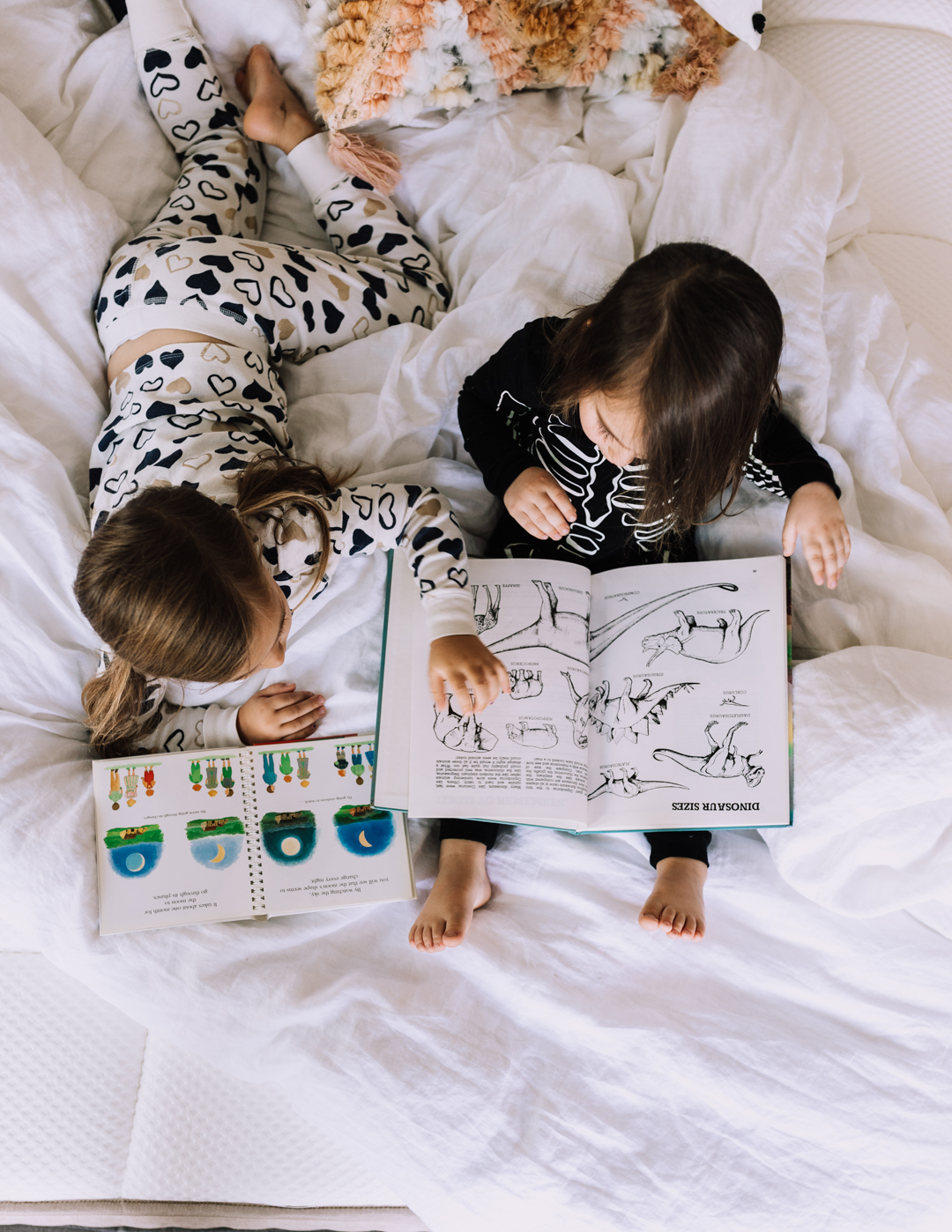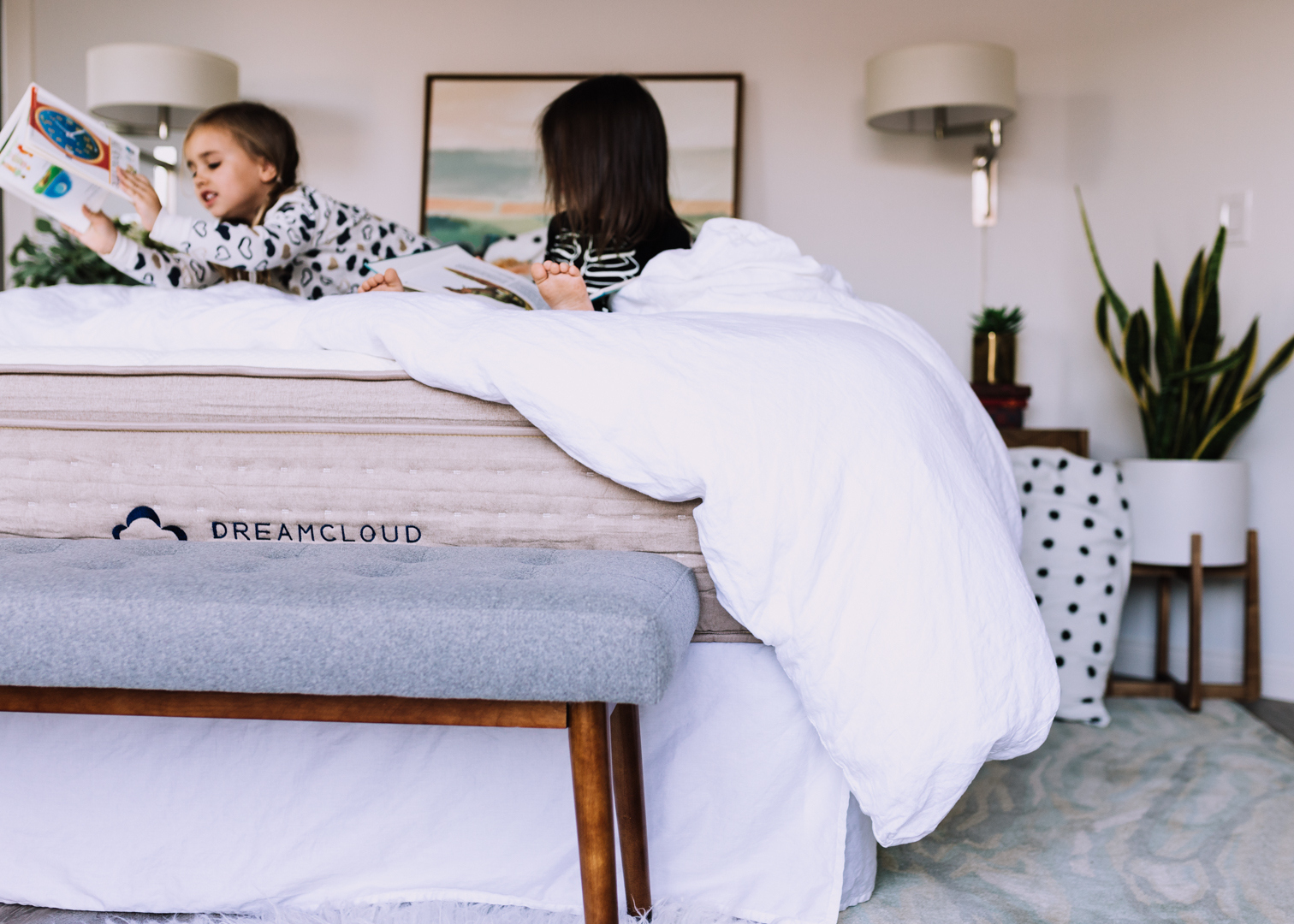 Thank you again Dream Cloud for sponsoring this post, and also for your work supporting important causes like Pajama Program, that brings pajamas and books to kids in need!