This is a sponsored conversation written by me on behalf of Olay. The opinions and text are all mine.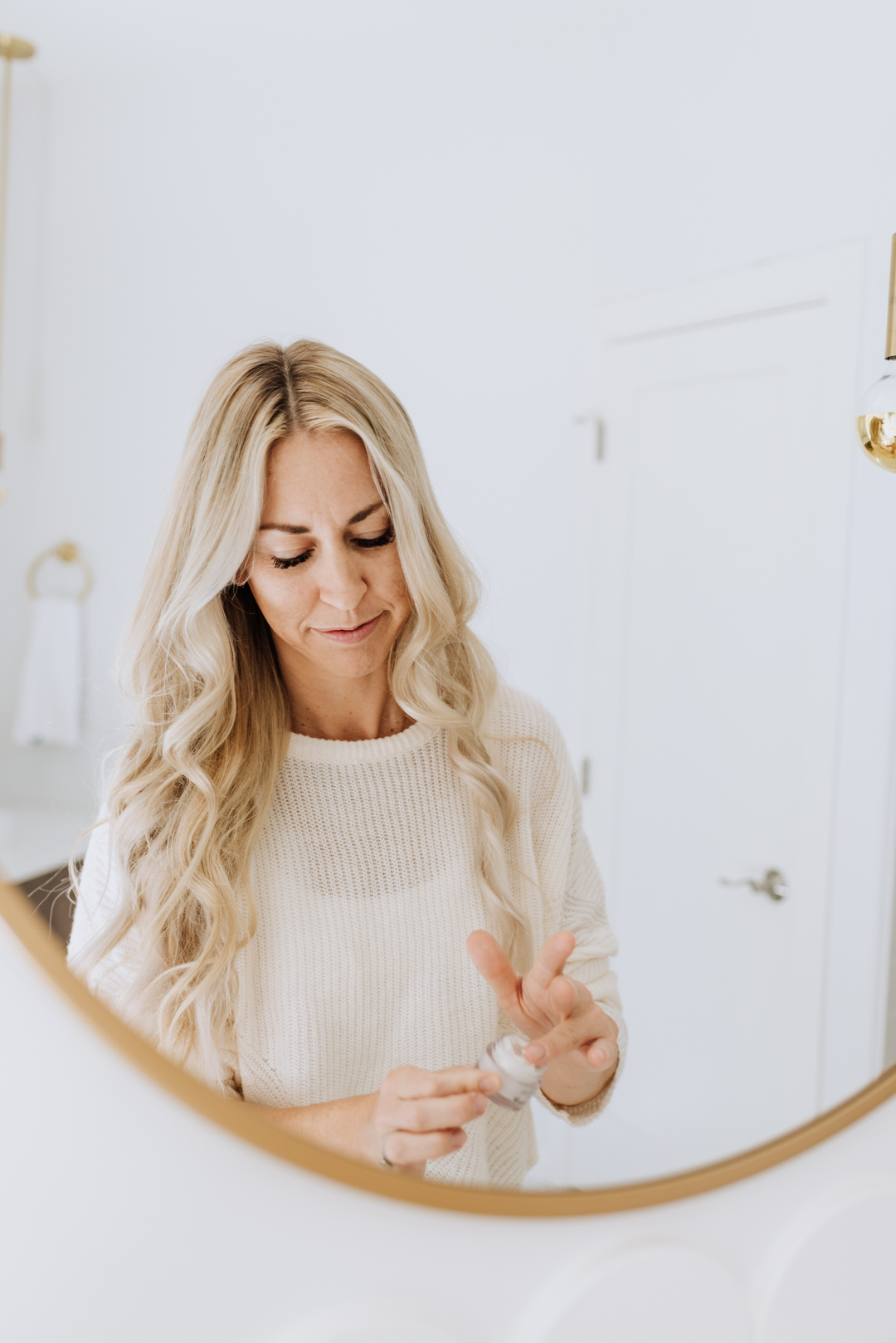 If you're a mom like me, I don't even have to explain this concept of tired eyes to you. Moms do it all, from working, shuttling kids, making meals, wiping bums, kissing boo-boos, you name it. There is always a million things to do and not enough hours in the day. Even though as a mom, I am past the sleepless newborn days, I still find it hard to get a full 8 hours of sleep. To be honest, I've never actually been one to get 8 hours of sleep. It's usually more like 5-7, if I'm lucky.
I also work from home, which means I keep weird hours. I often end up staying up late to finish working in the quiet hours after bedtime. But that lack of sleep does catch up to me, and sometimes it shows up directly on my face – in the form of dark circles. And I'm not as young as I once was, so the wrinkles are real over here, my friends.
All this to say, I could use some help with these tired mom eyes. Is there anything worse than hearing those three little words, "you look tired."?? I think not. One of the pledges I made to myself earlier this year was better skincare. Partially because I am getting older and just want to take better care of my skin, and the other part of that is that I don't have time to put on makeup everyday like I used to, pre-kids. I've made some significant changes in my skincare routine, but I wanted to do more for my eye area. I have recently been on the hunt for a new eye cream!
So when I got the opportunity to try out the brand new Olay Brightening Eye Cream, I jumped at the chance! You might have seen over on my Instagram when I shared this gorgeous gift I received from Olay. This box for the new Brightening Eye Cream literally LIT UP!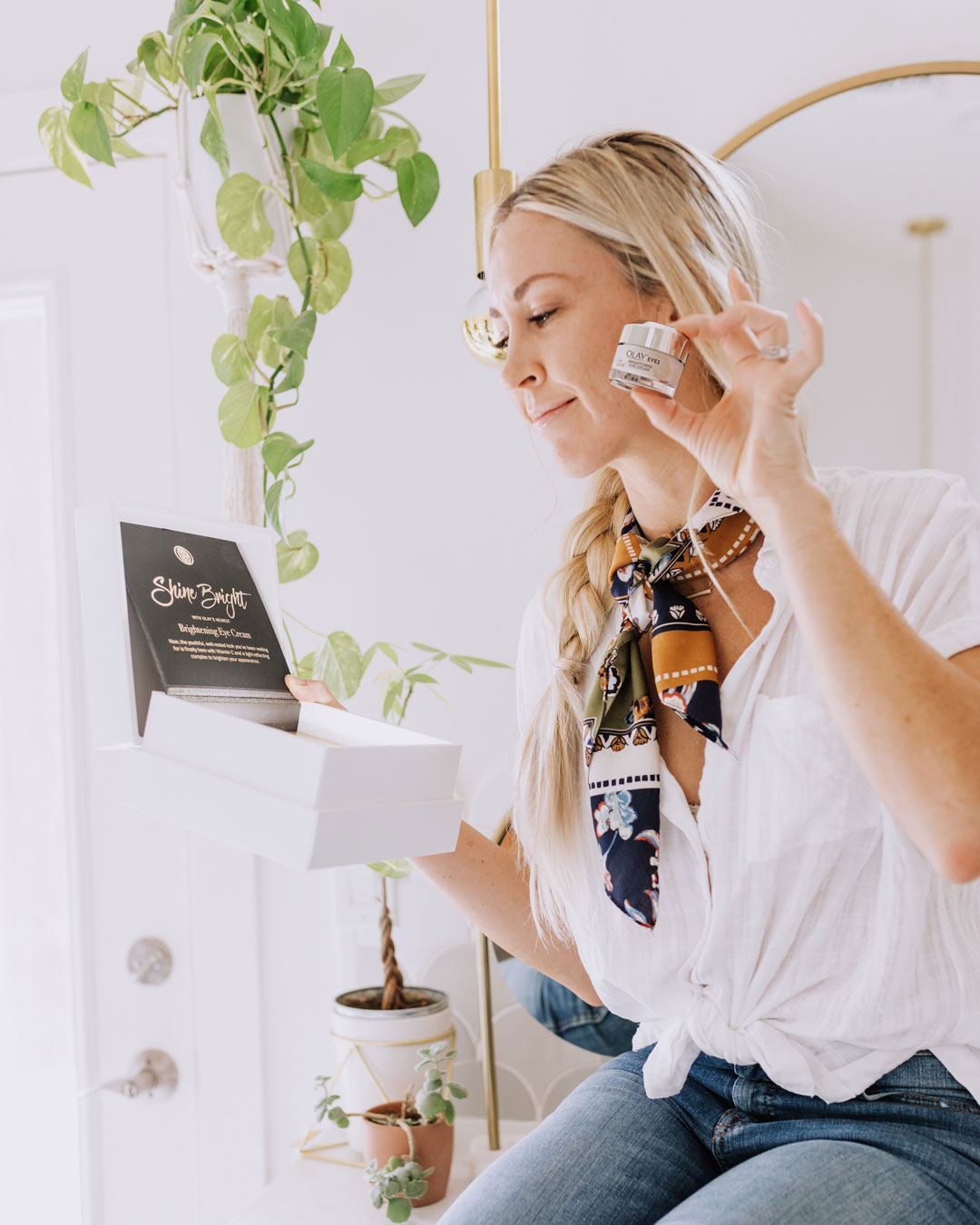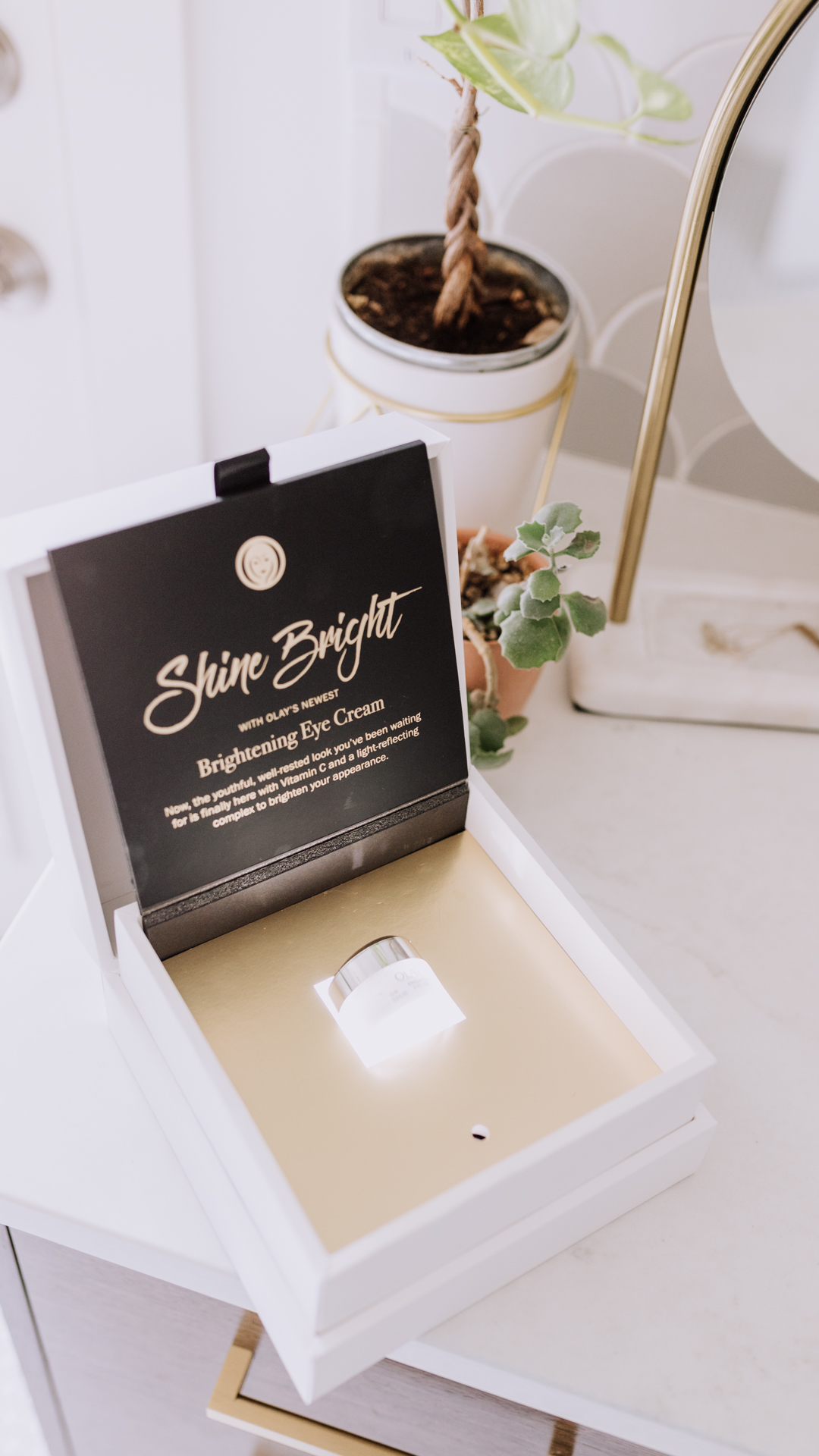 And I promised then that I would share my results with you guys, so here they are! It's a little scary to show you guys a no-makeup, no-filter selfie this close up. So hopefully we can still be friends after this, haha. I do have eyelash extensions on [duh], but look at that difference under the eyes! These pics were taken about 2 weeks apart, and I personally use the eye cream every day, in the morning. [But you can use it both morning and evening, if you want.]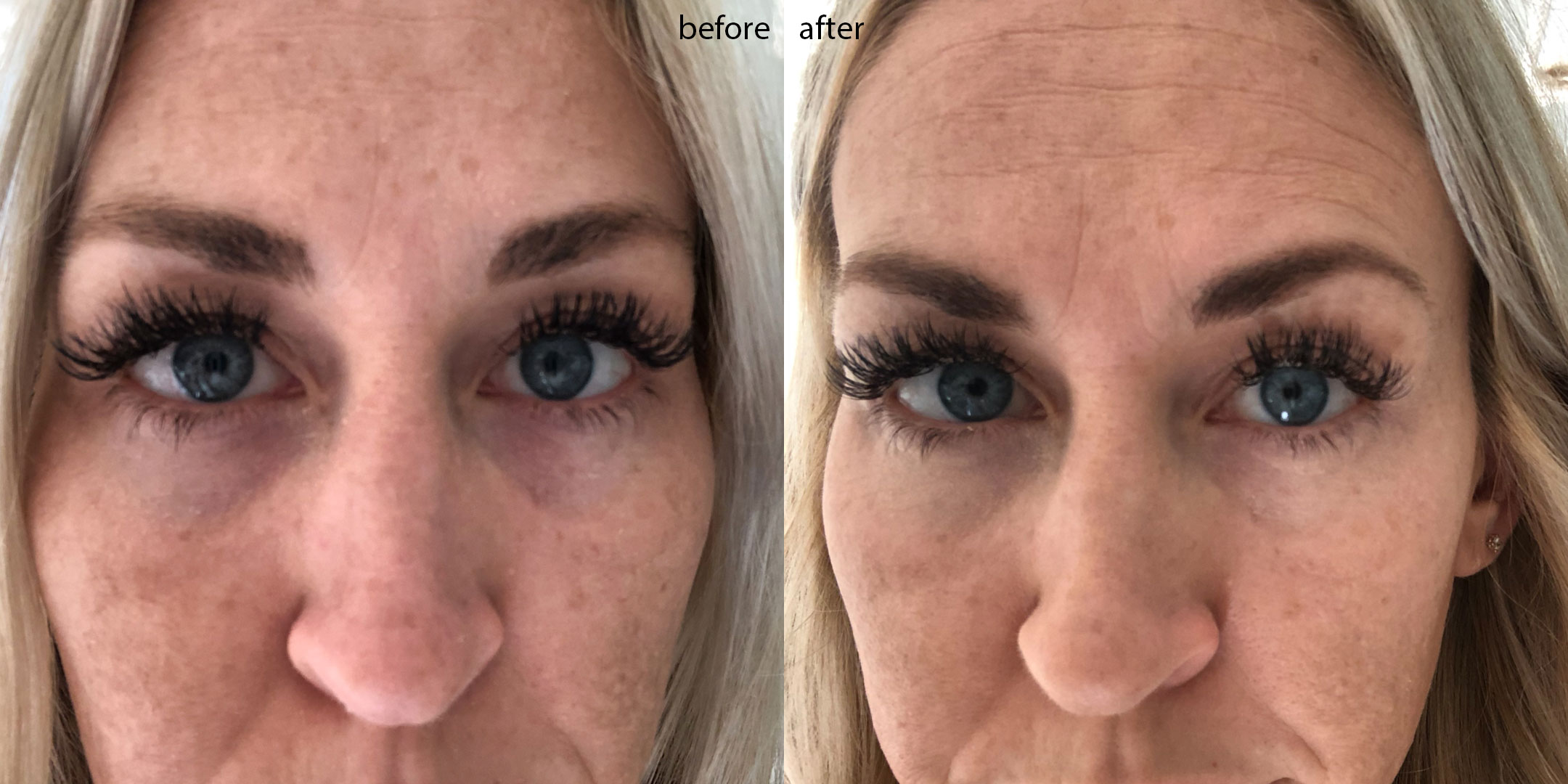 Olay Eyes Brightening Eye Cream gave me an instant brightening boost [without being sparkly] with light reflecting and hydrating properties for the delicate skin around my eye area. It also contains ingredients like Vitamin C that improve the appearance of dark circles over time!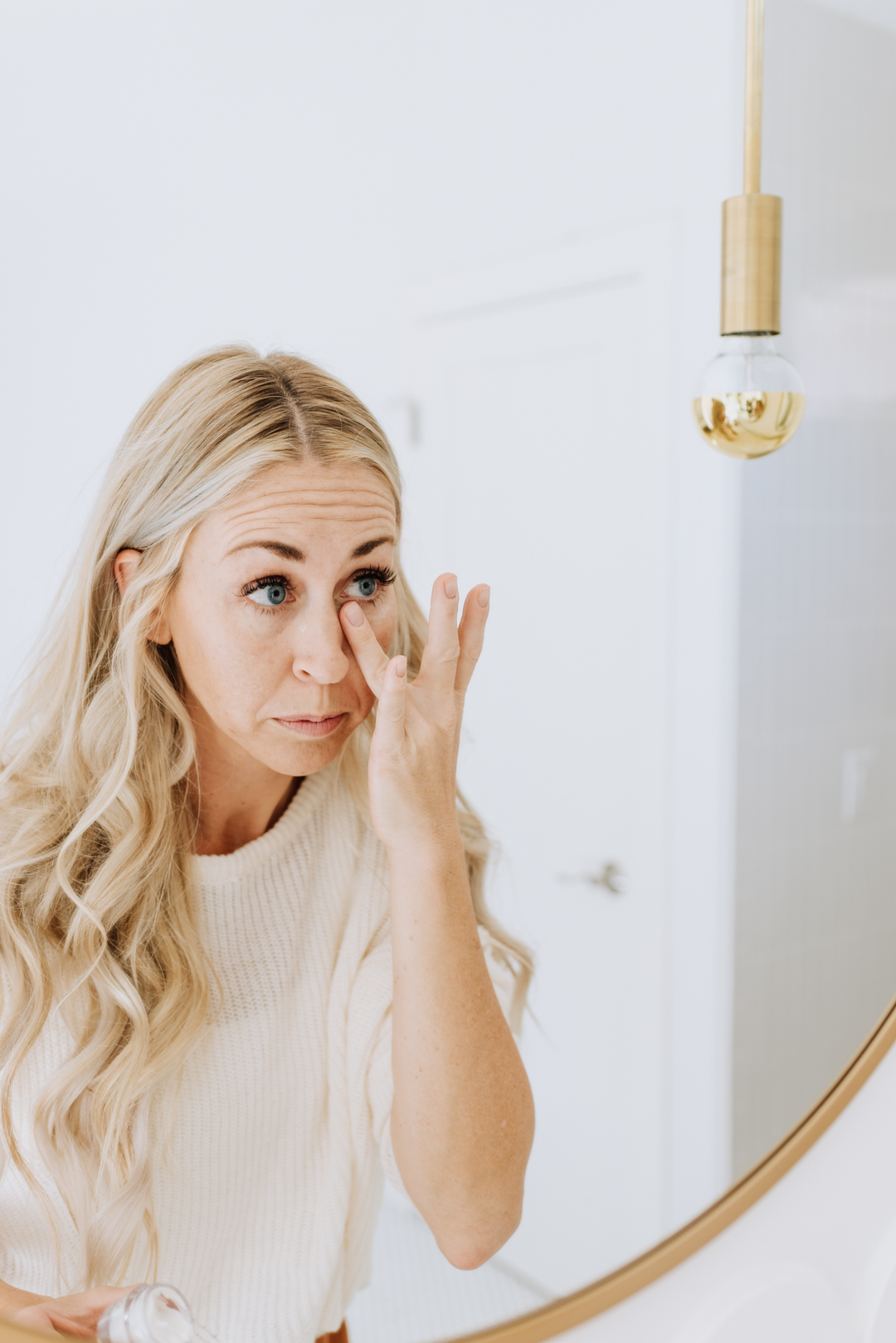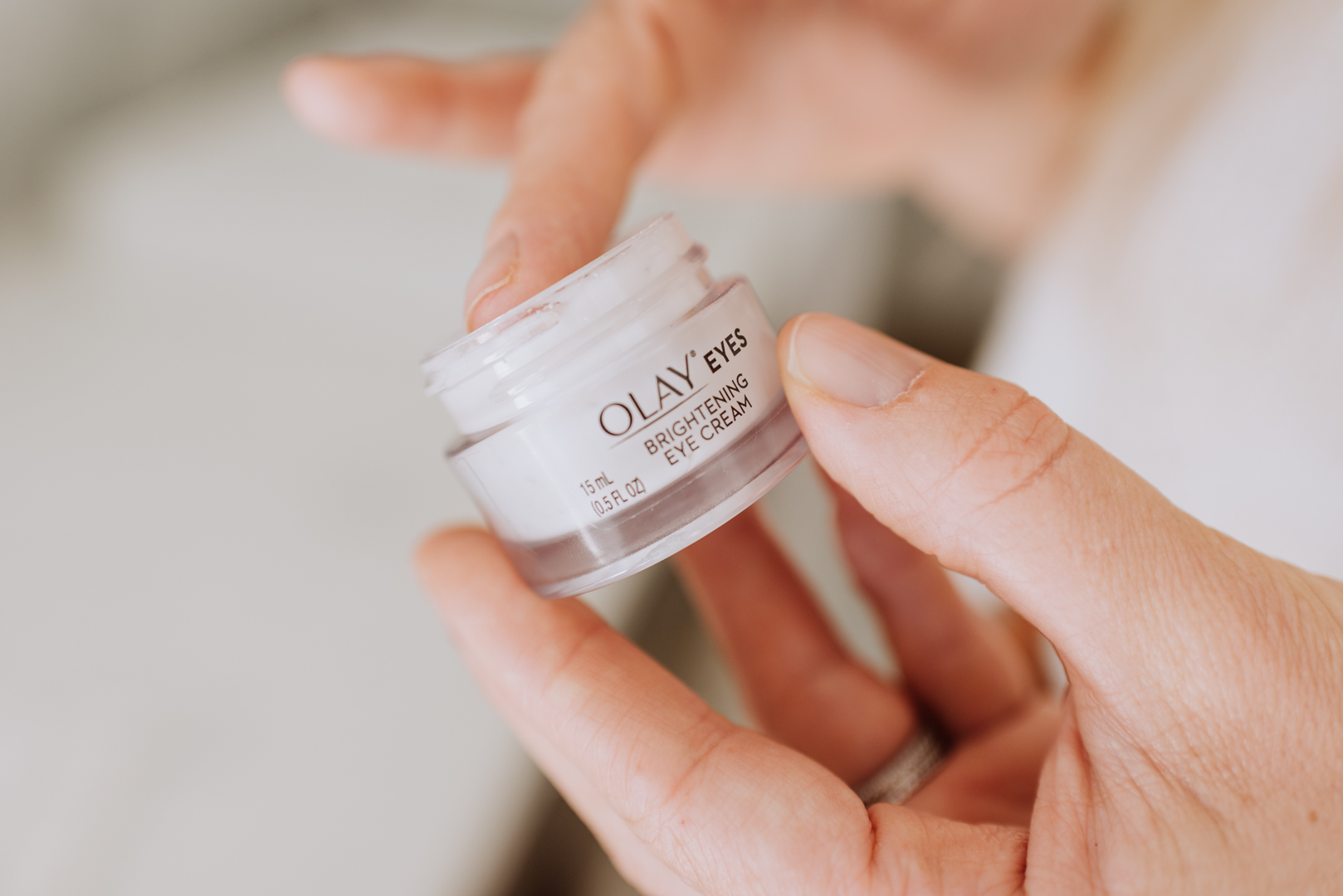 If you're struggling with dark circles and dry eyes in this season of life, I would for sure recommend trying Olay Eyes Brightening Eye Cream! Dark circles can be not only from lack of sleep, stress, and diet, but also genetic predisposition. So if you too, need a little help with your tired mom eyes, it's right here. I am happy with my results, and I would love to hear yours too! You can find the new Olay Brightening Eye Cream at your local CVS, or online here.
Special thanks to my friend Lindsey Alvey Photography for help with these images.