This post is sponsored by Kohl's. I was paid for this post and received the included home goods as compensation. As always, all opinions expressed here are my own.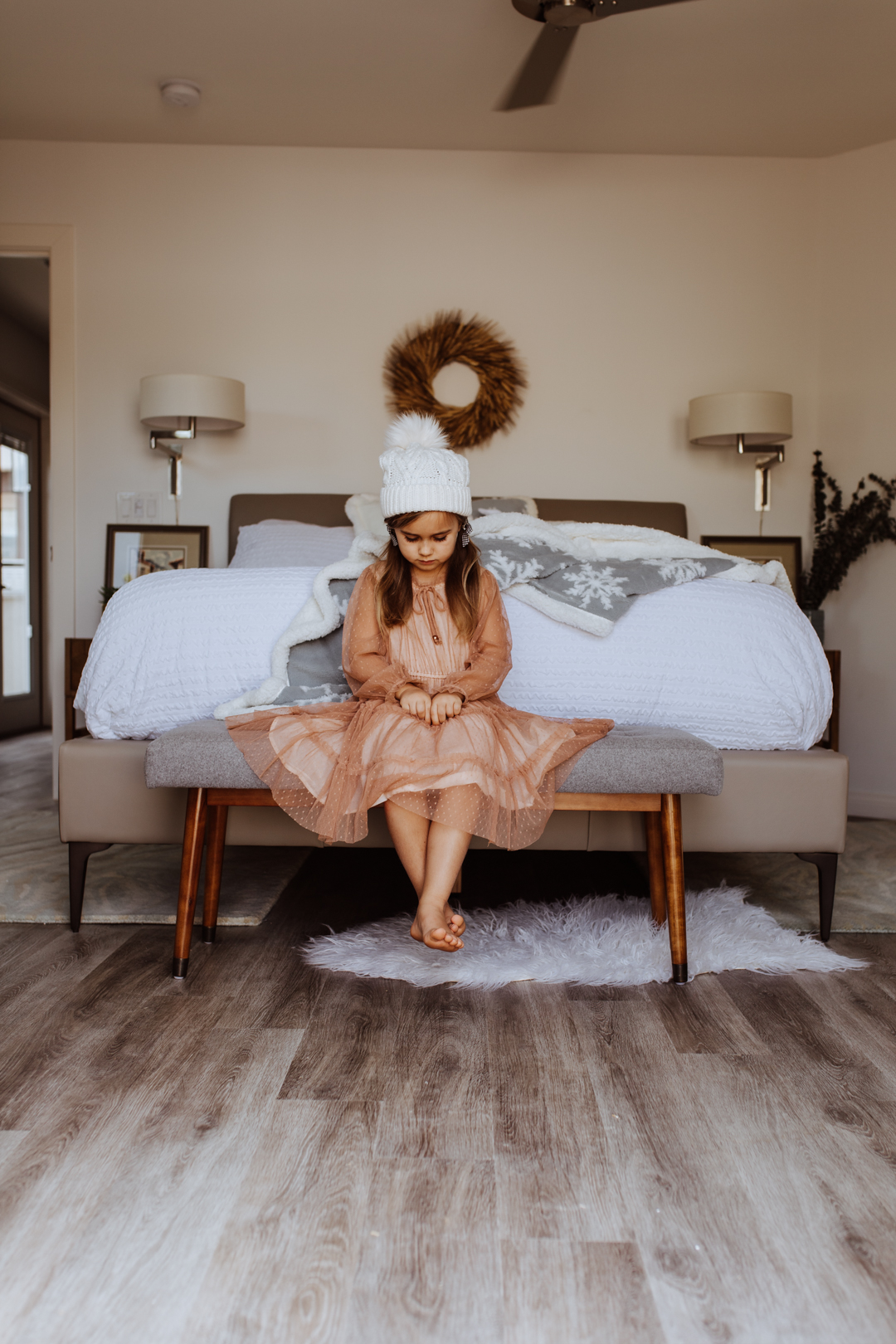 It's been a little while since I shared an update with you guys on our guest room, AKA the casita. We finished construction on what used to be a second garage a few months ago, and now it's just come down to the final finishing touches. Just in time for the holidays and visiting winter guests!
Actually, to say it went from second garage to a guest room oversimplifies the process just a bit. If you follow along on my Instagram stories, this space has completely transformed. We knocked down exterior walls and completely re-configured the garages, added plumbing [which included brining in a second septic tank], and added a full kitchen and bathroom ensuite. This space is mostly intended as a place my parents will come to stay when the visit, as they are both now officially retired. But in the time they are not here, we do offer it up to family and friends as well.
We had been making due with some basic furniture and bedding that we have accumulated over the years in here. But for the holidays, I really wanted to space to feel fresh, while also being cozy and inviting for our upcoming winter guests. That's why I am so thrilled I got to partner with Kohl's and their cozy Bedding Collection to help me achieve just that!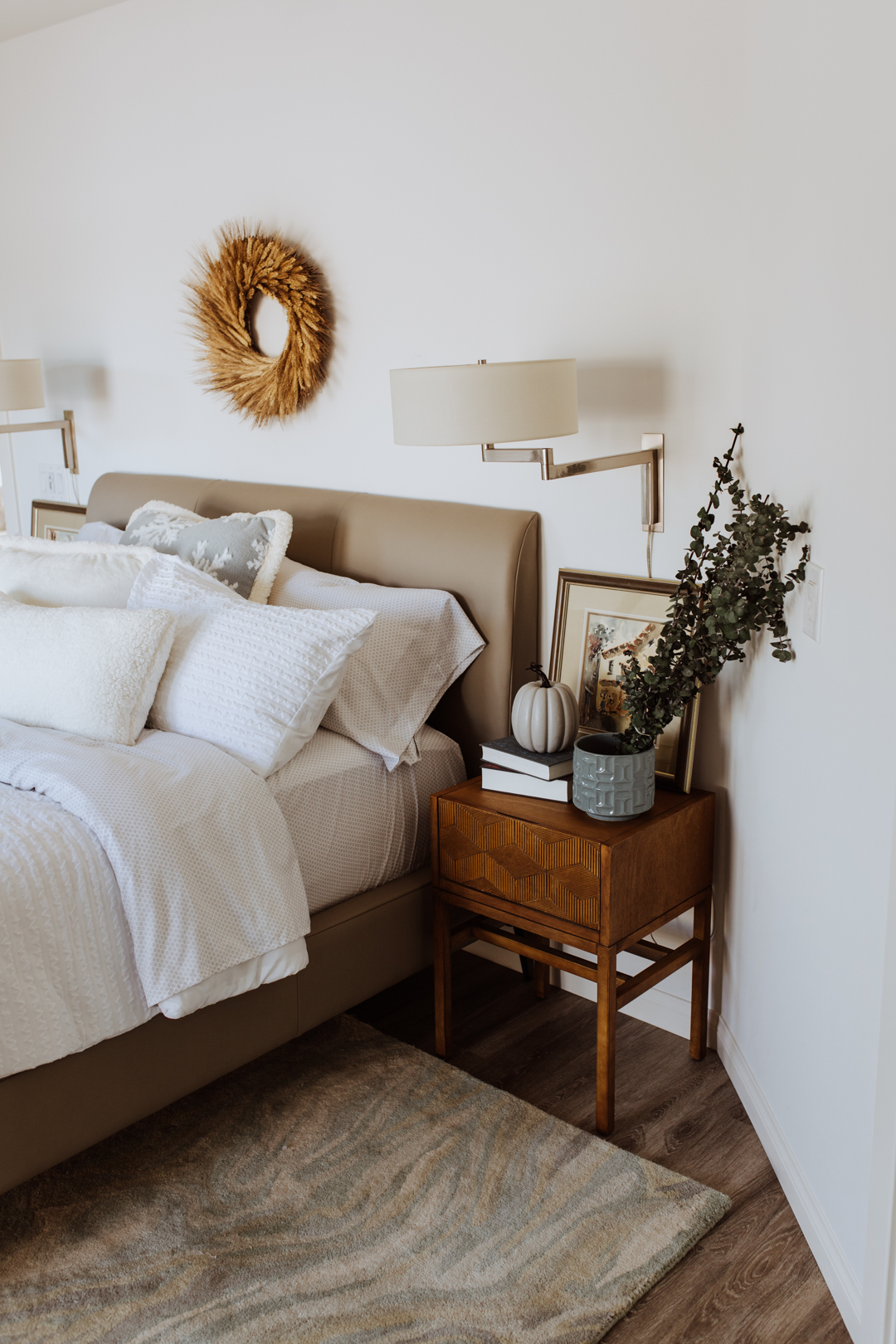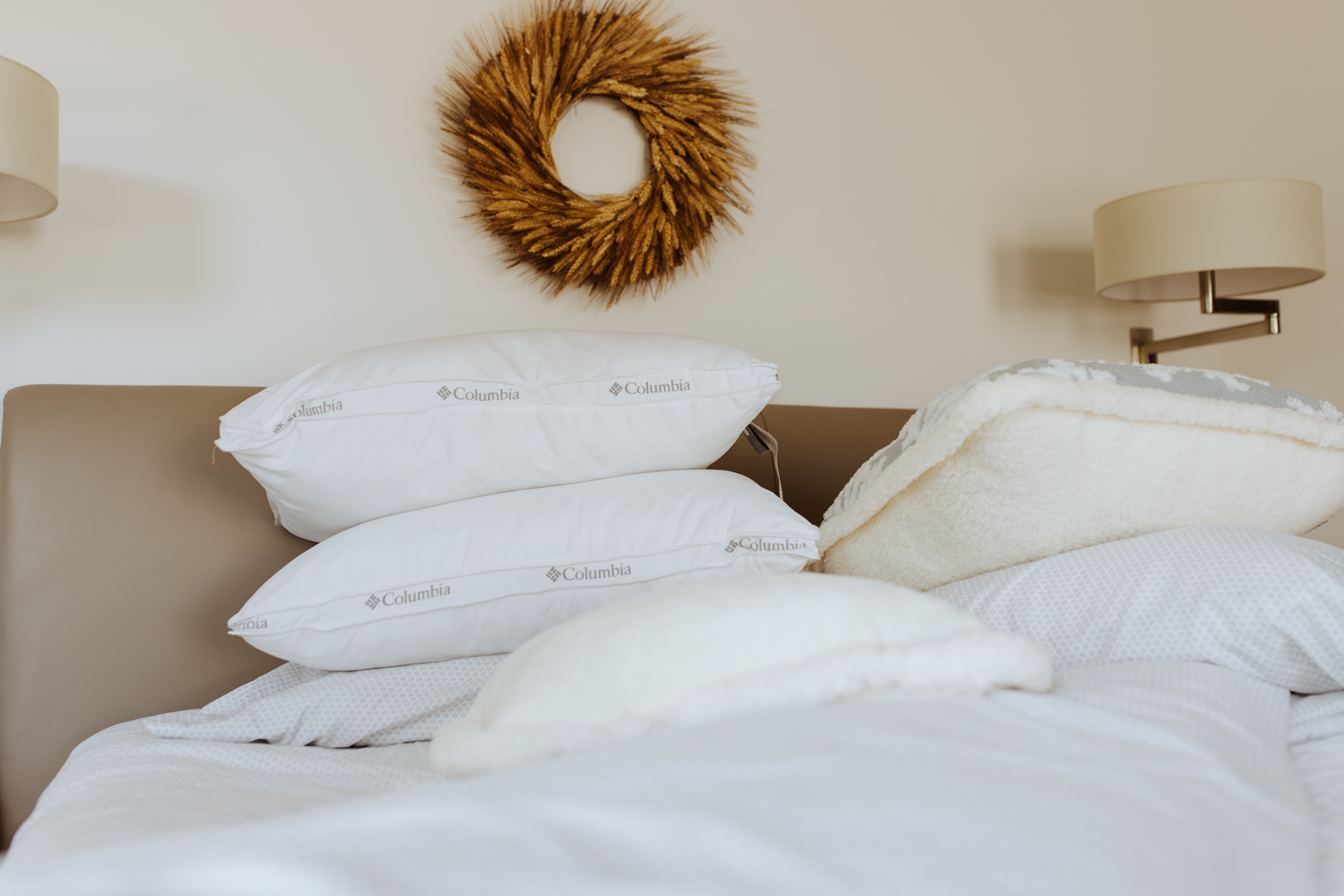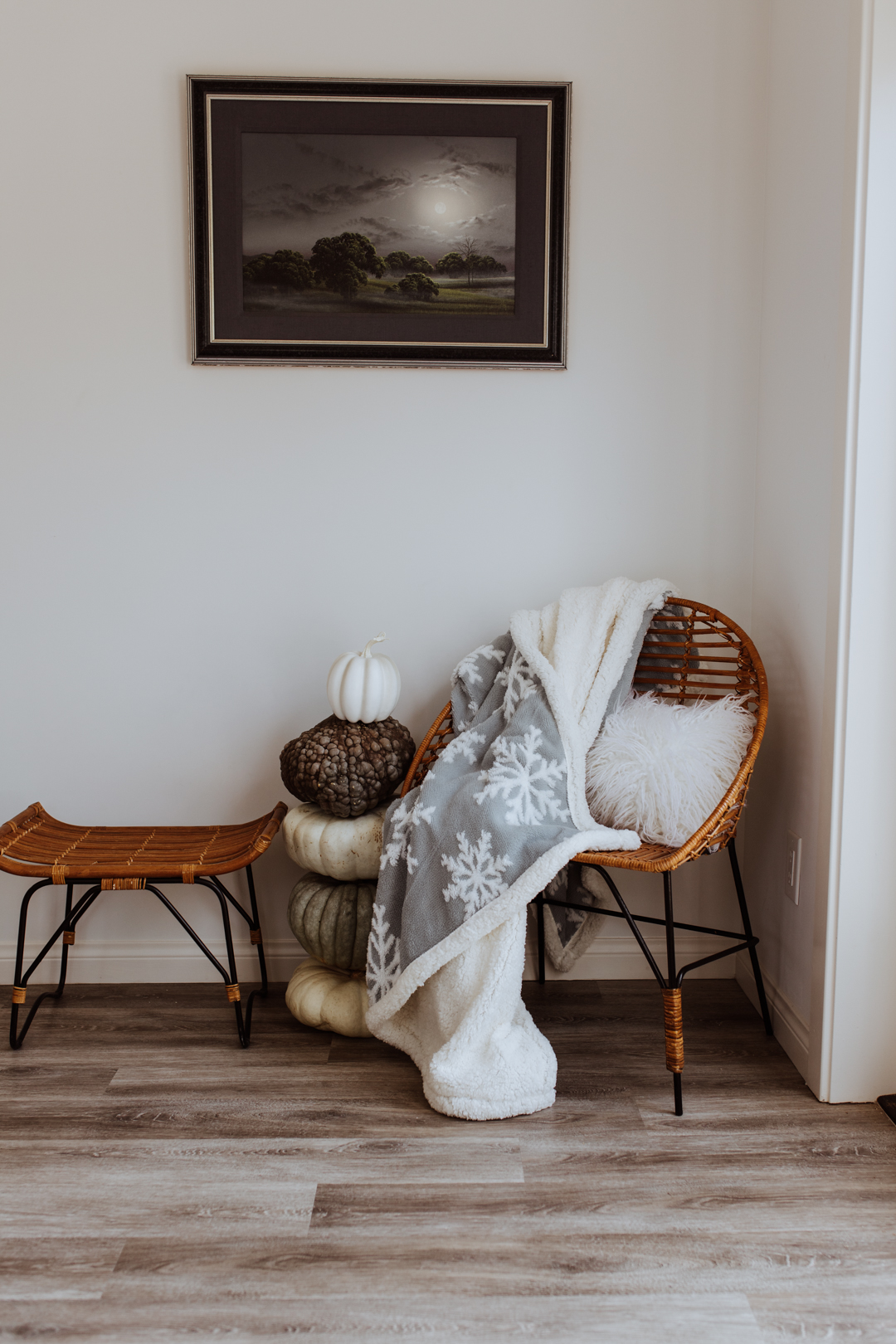 I was blown away by both the selection and the great prices when I was shopping online for winter bedding at Kohl's! So many great choices in home goods to freshen up this room, like these new down alternative pillows from Columbia and this super soft cozy throw blanket by Cuddl Duds. I also got three throw pillows from the same cozy collection to match. And can you believe this entire bedding set, by The Big One including the queen sized comforter, sheet set, and sham pillow covers came all together for less than $160 [now on sale for $69.99 all sizes]?! I always gravitate towards clean white bedding, and I love the puckered texture on this set for something a little different! I also scooped up The Big One essential mattress pad to protect this new mattress we recently got for this space. So yeah, this space if feeling pretty complete now!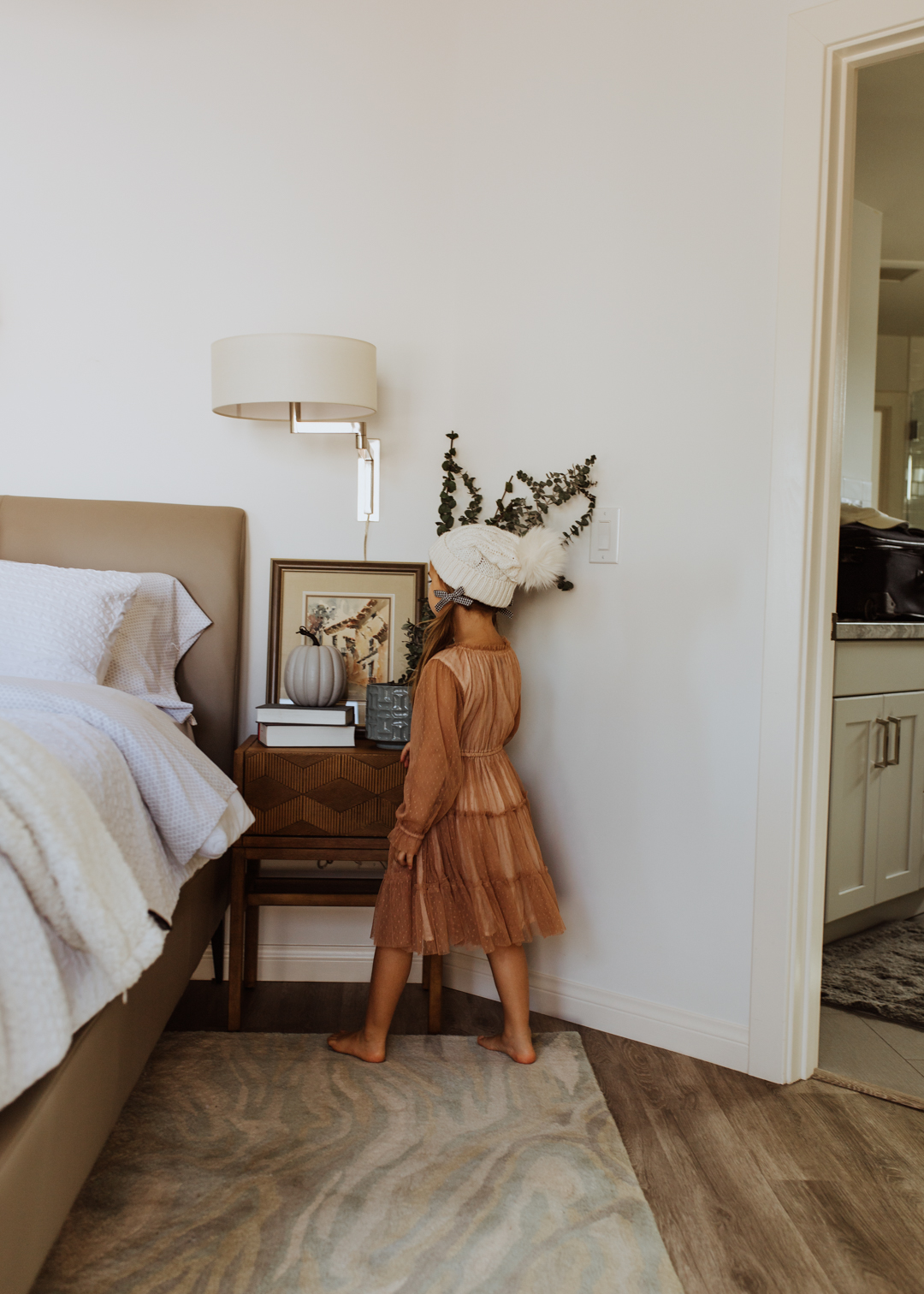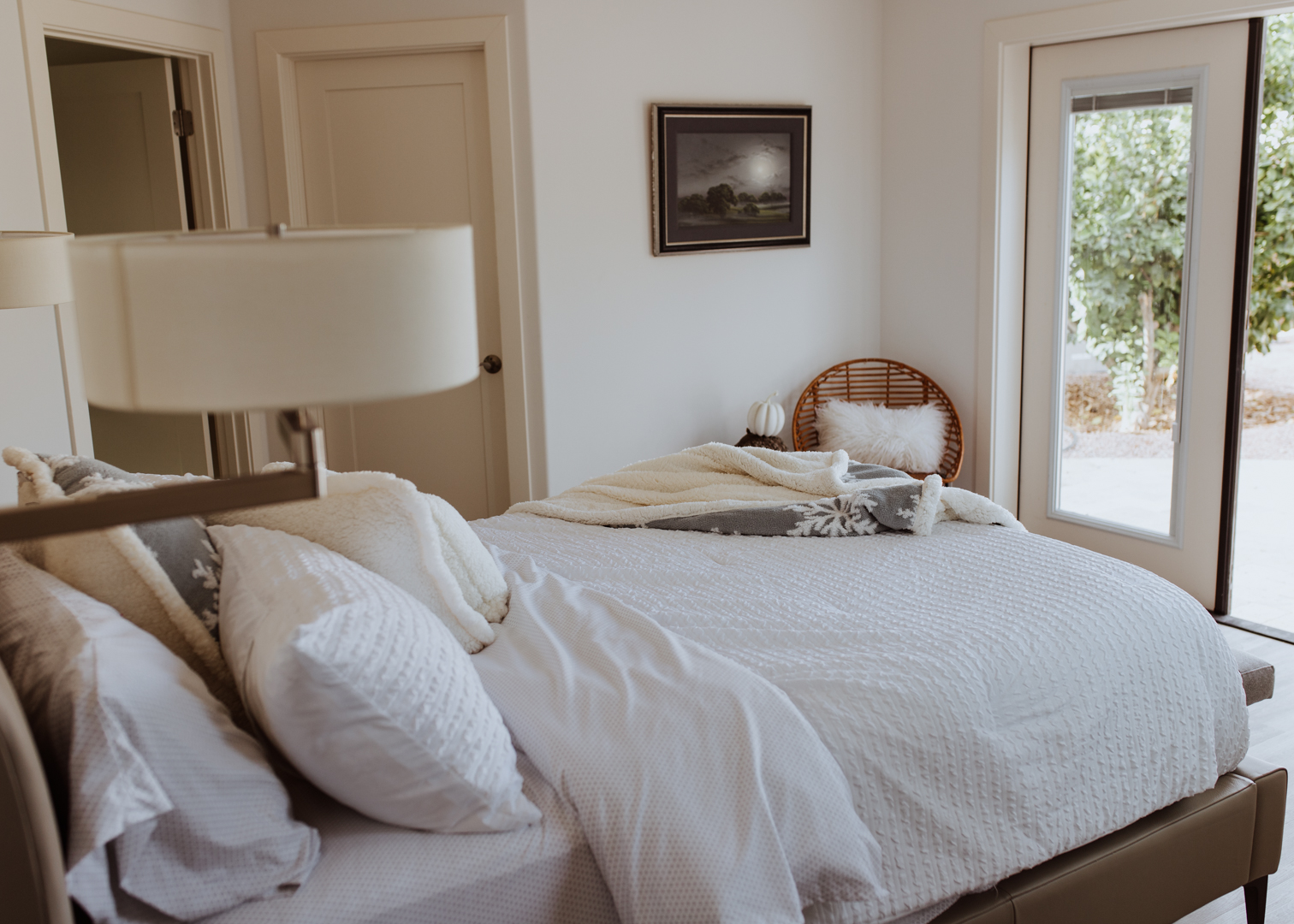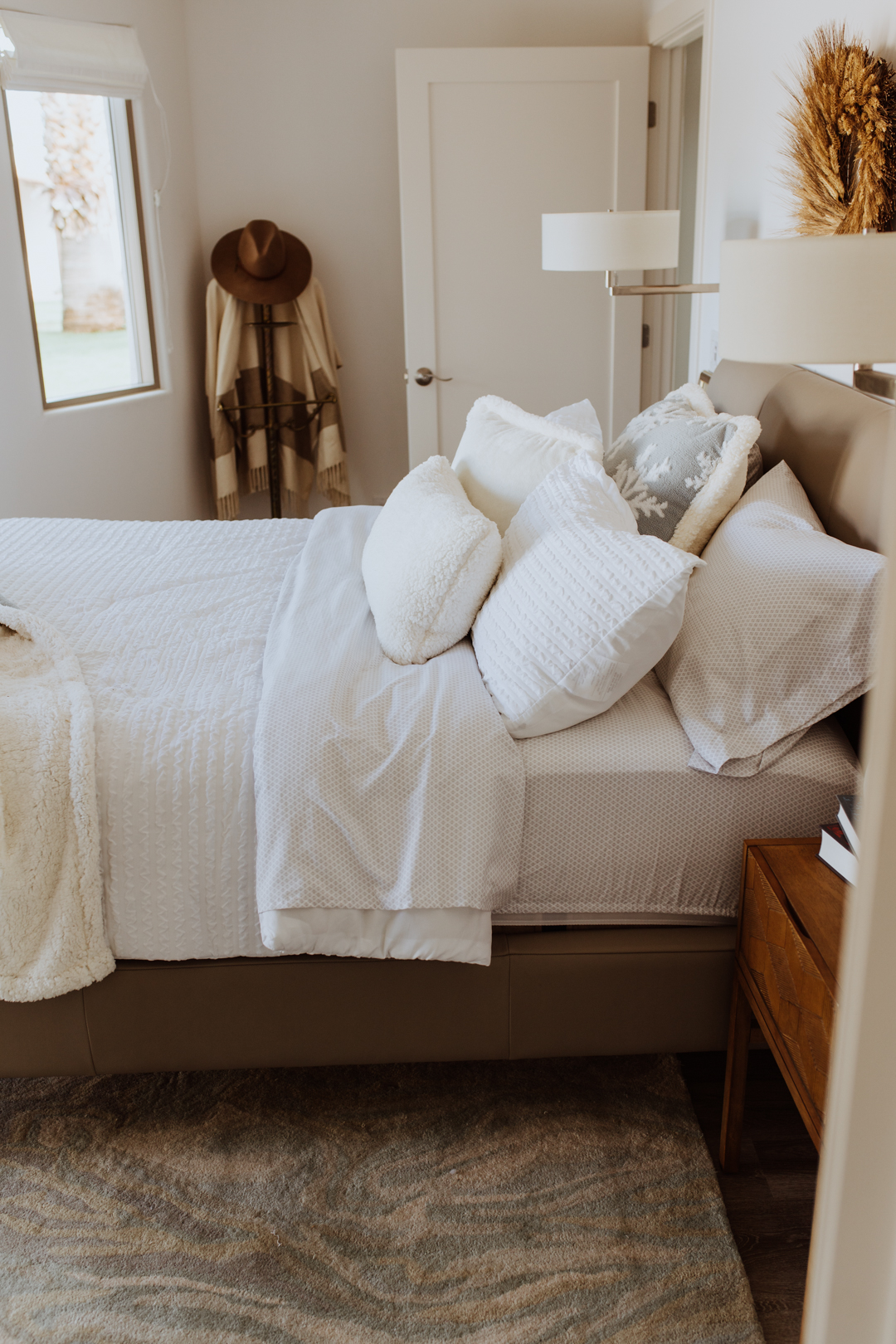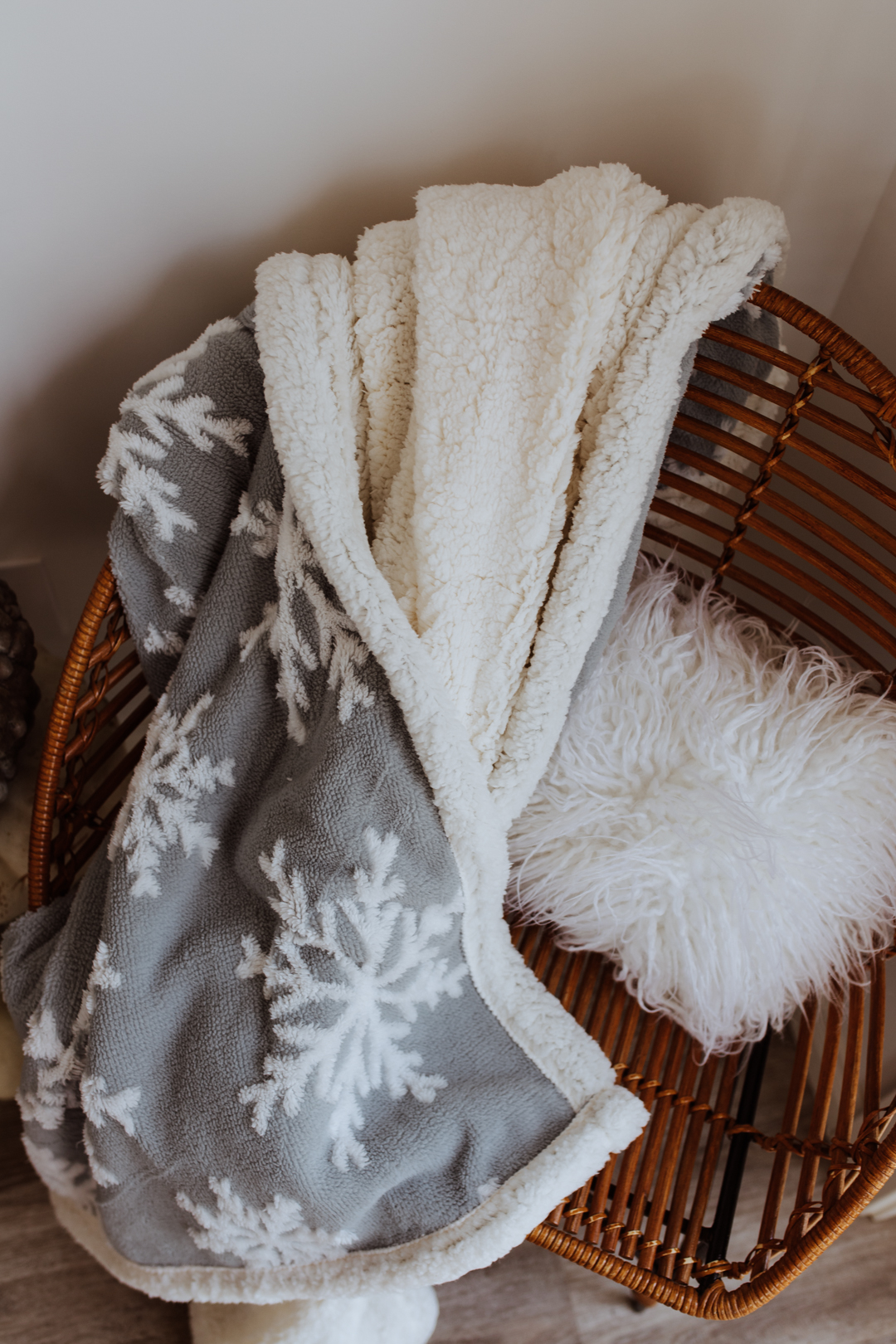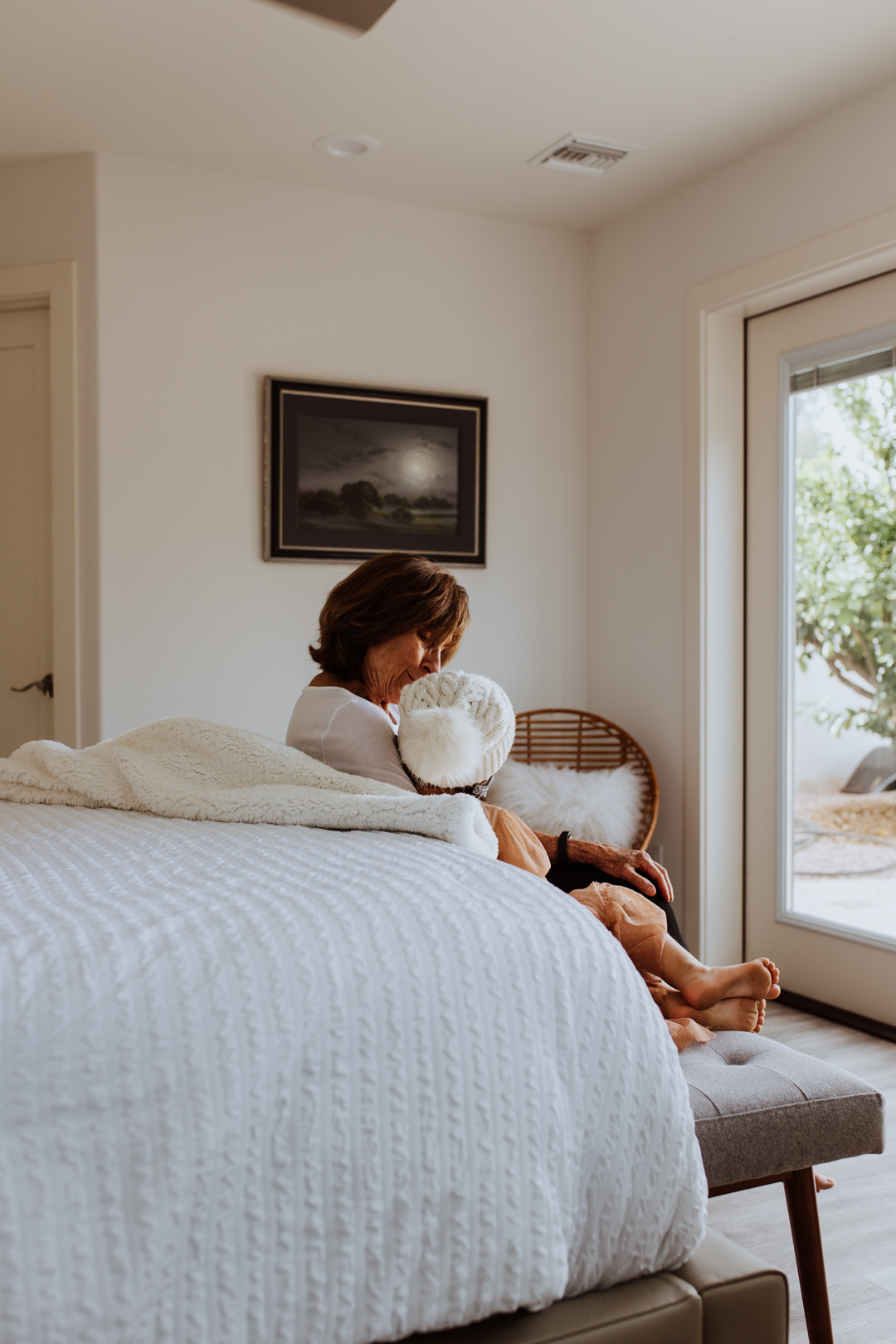 If you're in need of a little update to your guest space for the holidays too, I promise, you do not have to spend a lot to get the cozy look you are after. Kohl's is actually having an amazing sale right now on winter bedding! My total for all the pieces you see in this room [and mentioned up above] came out to just under $200 with this sale going on!
Here are some other amazing deals I found on their website right now from Columbia, Cuddl Duds, The Big One and Serta. Valid 11/7-11/18, 2018 or as noted below.
It's such an honor and quite honestly a dream to be able to create a space for my parents and our other guest to come visit us. I hope they will be happy, cozy, and comfy this winter and holiday season while they are staying with us.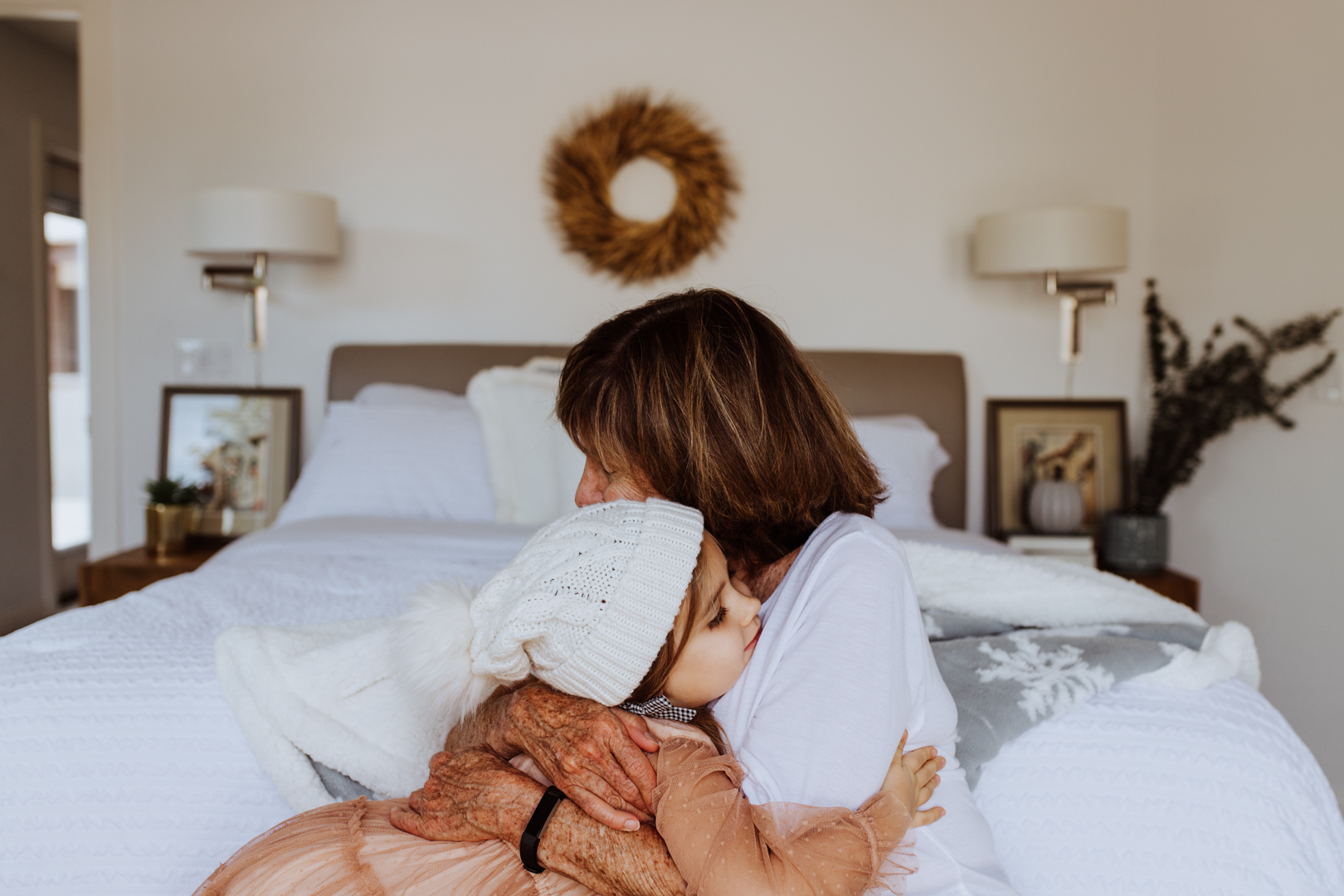 also in this room:
side chair [similar]
My blog may contain links to other websites. I am not responsible for the privacy policies of those other websites. When you click on a link, your information may be collected by those websites so I encourage you to read their privacy policies.
Any affiliate links are not associated with Kohl's.