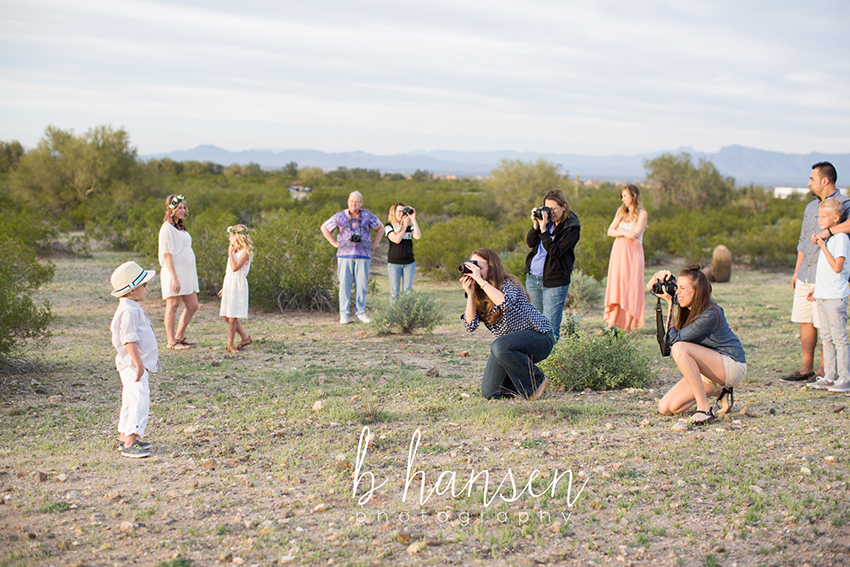 I am so thrilled to finally share some photos from the collaboration I recently did with my dear friend and ever talented Brandi of BHansen Studios!
I may have mentioned this before, but my friend Brandi and I go way back.  We have known each other since the ninth grade!  And although we have lived apart for many of the years since that initial friendship formed, and have drifted in and out of each others lives, we have always remained two of the best of friends.  So when Brandi came to me with some notions of ways we might collaborate our talents, I was fully on board.  And when she asked me to be a part of her first ever beginner's photography workshop?  I was both thrilled and honored!
For this collaboration, Brandi initially asked me to help with the designing of our workshop space, which allowed our ameture photographers to have material to practice each of the new skills they were learning, as they were learning them.  And I was lucky enough to get to participate in the workshop as well and learn a bit about how to use a fancy (a.k.a. DSLR, in technical terms) camera.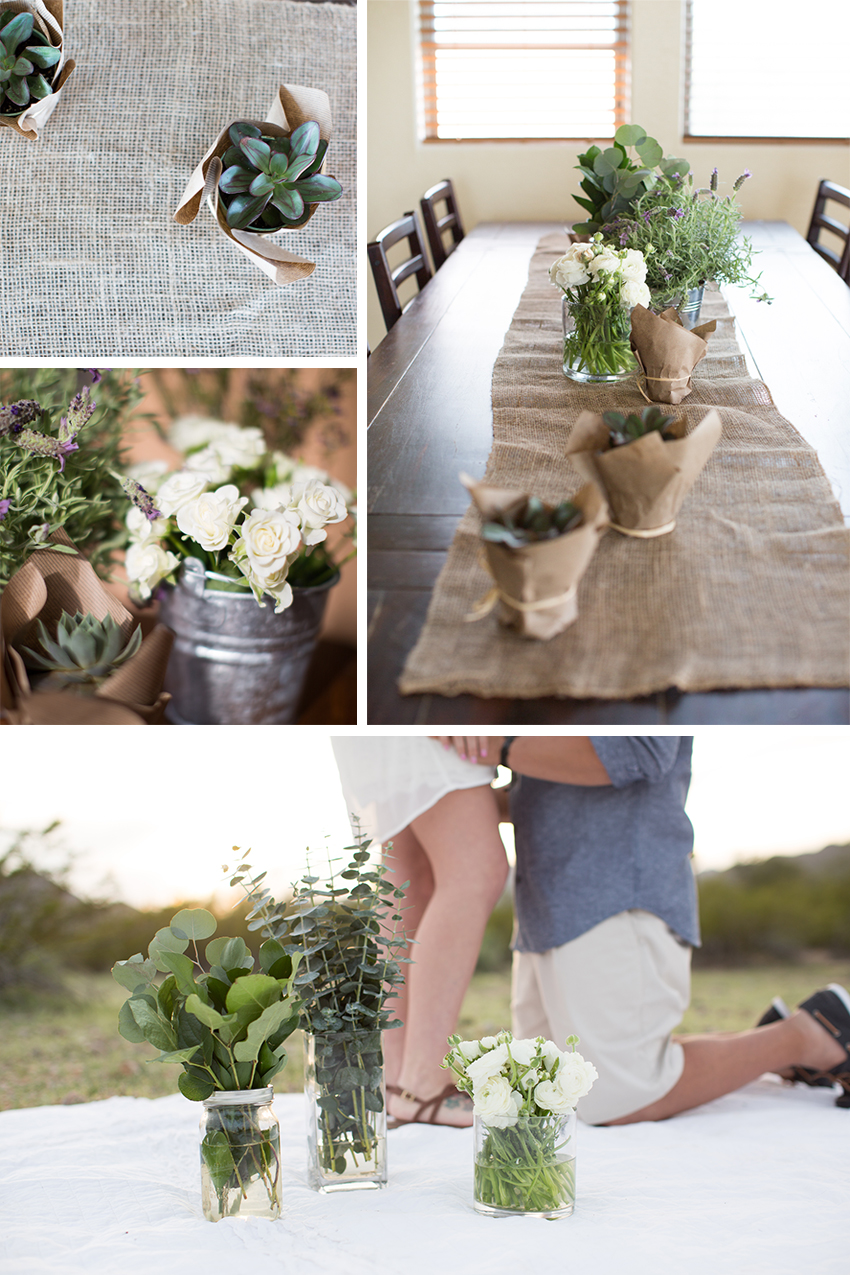 These are not my photographs – I learned a lot, but I am still learning!  I wanted to keep this event and set very clean, pure and ethereal.  So I mostly stuck to whites, greens, and neutrals, with lavender making an small appearance for florals.  White textiles and natural burlap rounded out the look.  The potted succulents were also a small gift to our participants to take home.
Brandi told me about this little place called The Simple Farm where they make and sell handmade caramels from fresh goats milk.  When I called, they told me they did farmers markets on Fridays where they sell fresh produce from the farm (as well as the caramels and other local products) and I was sold!  I have been nearly every week since.  And the carmels are delicious too!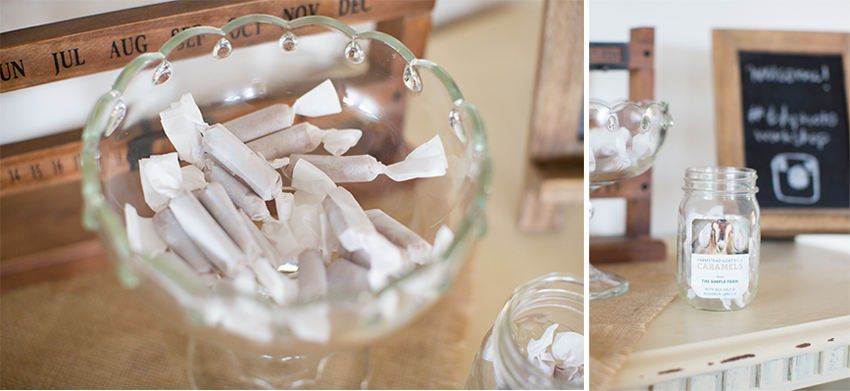 Of course, Brandi took care of all of the technical photography details, including the setup and direction of the workshop and handy and adorable take-home workbooks, as well as all the delicious bites and our venue.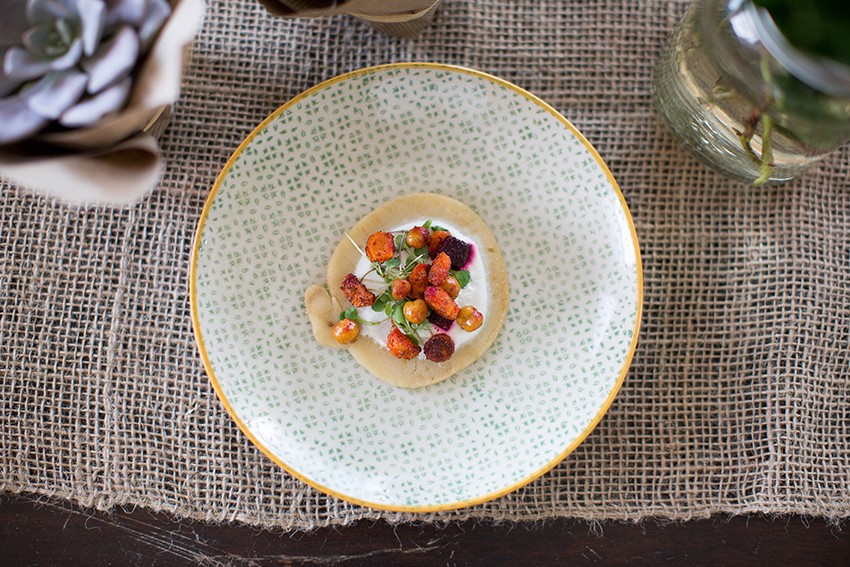 As we were preparing for the workshop, I suggested to Brandi that we do a giveaway to one of our lucky participants from Bloom Theory.  They have some of the prettiest camera straps and accessories I have ever seen!  And our lucky winner was thrilled with her little surprise!  I could barely get her to put it down so I could snap this pic.

Brandi and I had also discussed collaborating on styled photoshoots.  So at the end of our workshop, she had the brilliant idea of arranging an optional shoot-out so the participants could practice their skills in a real life photography scenario.  This was our participants' favorite part and was definitely one of the most valuable assets of the workshop!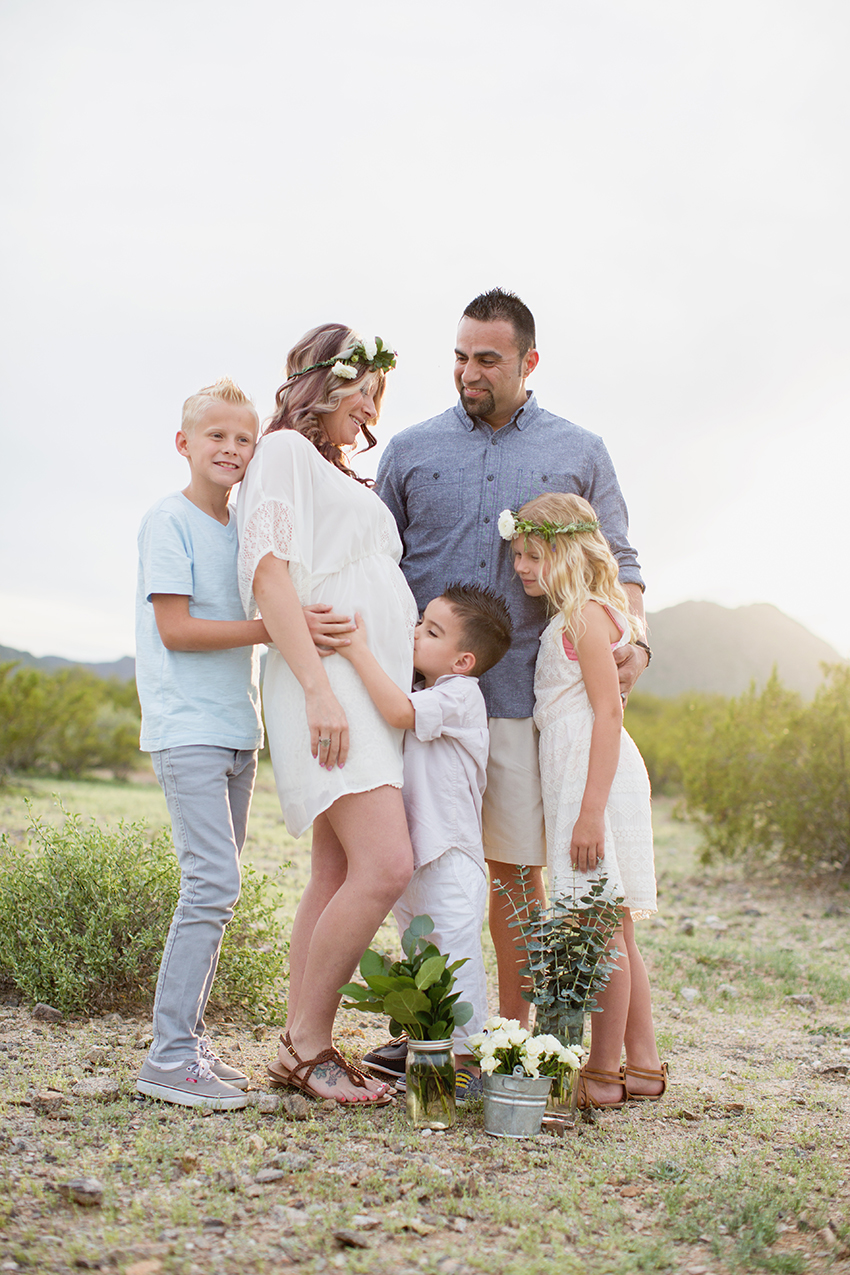 For this portion, I started by creating outfit inspiration boards for our client's family, to make sure we were all on the same page about the overall look of the shoot.  They worked with us and sent pictures and brought options with them to make sure we achieved the look.  I was so impressed with how well they were able to follow my inspiration!
I was able to pull a lot of the florals from our workshop event tables to the set.  Then I used white ranunculus, succulents, and a variety of greens to finish the look with flower crowns for our girls' hair.  Here's a little behind the scenes peek at the styling.  Please ignore the awkward chick in the corner of that one photo…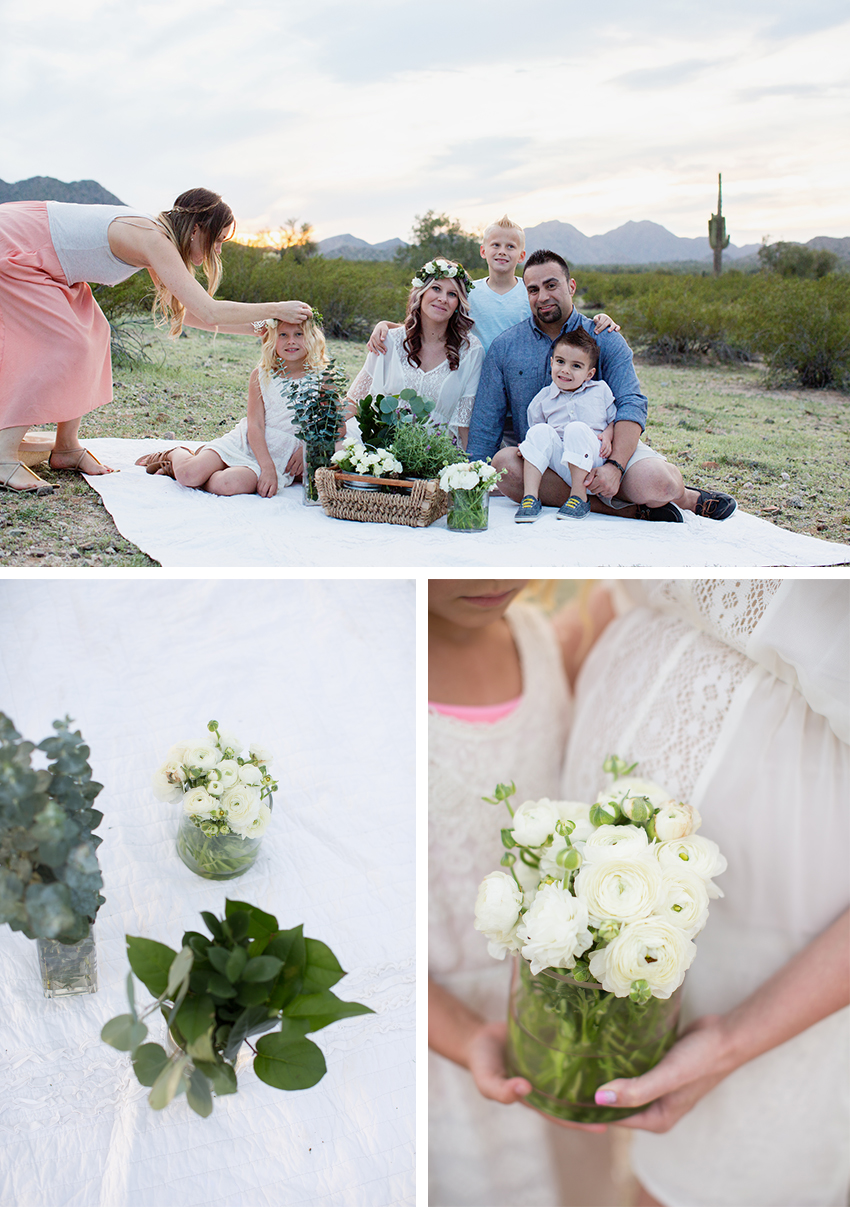 OK, I'll stop talking now so you can enjoy a few of Brandi's stunning pictures of this gorgeous family.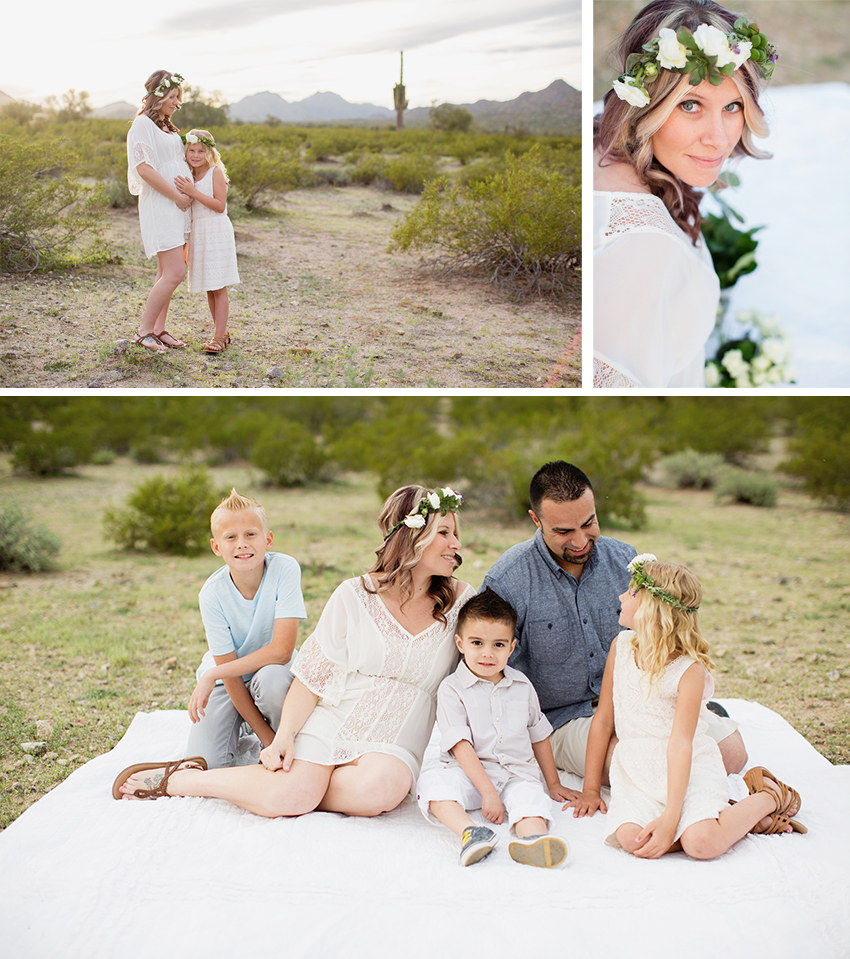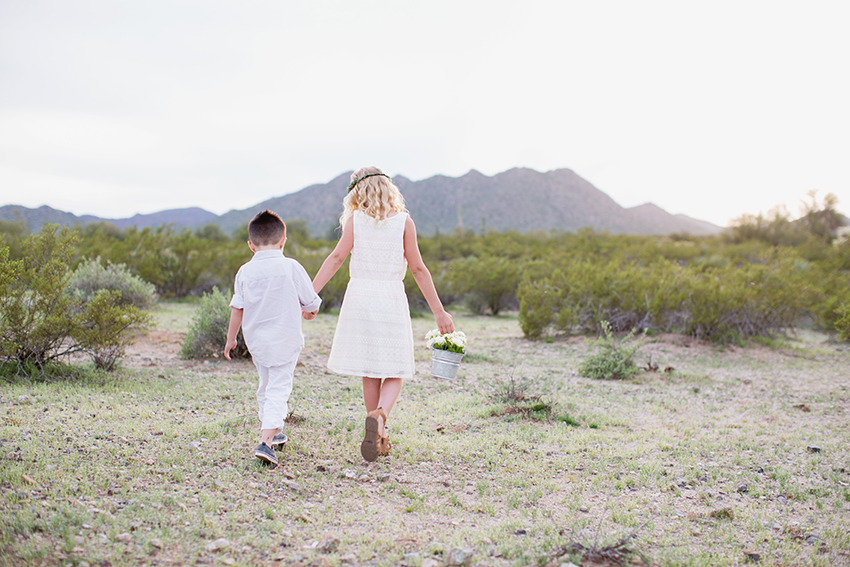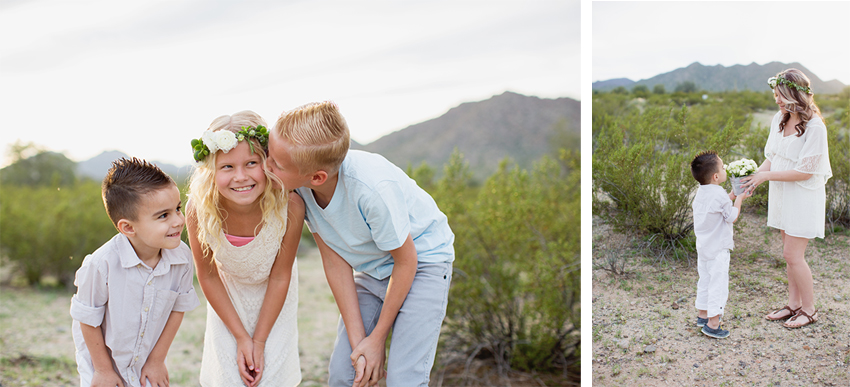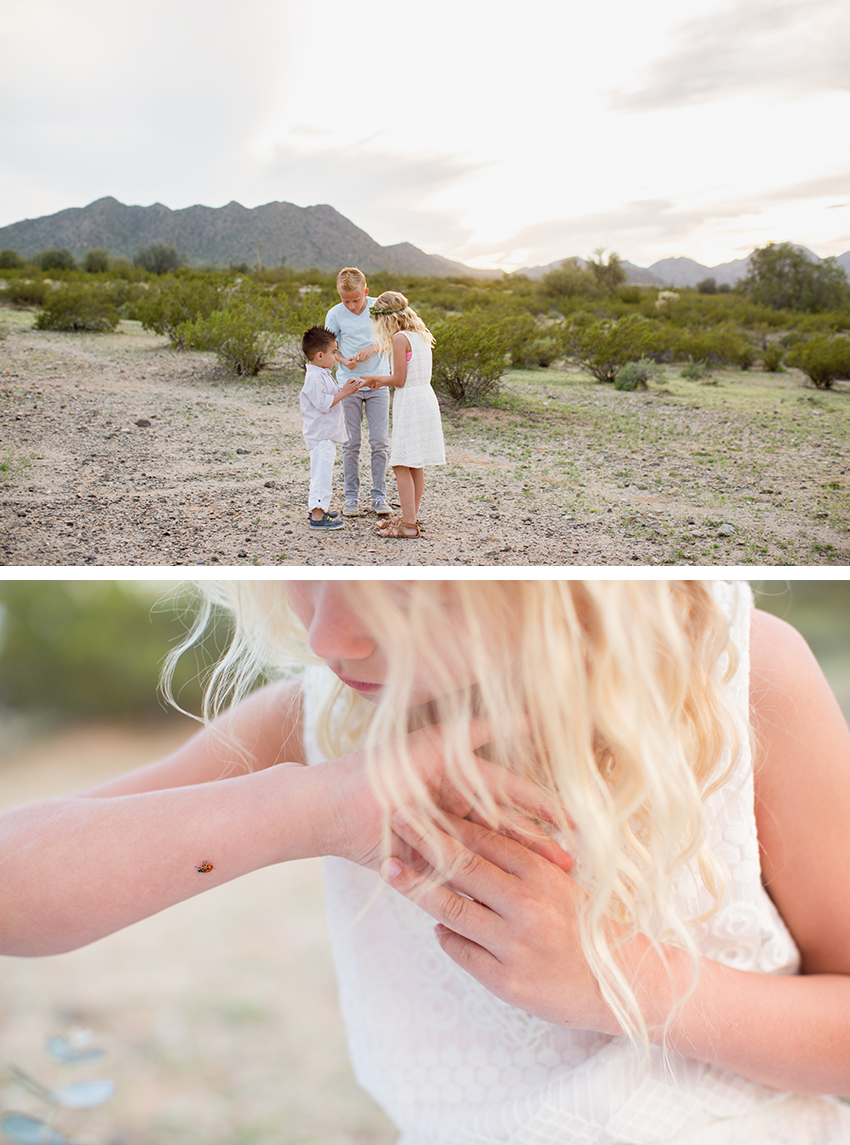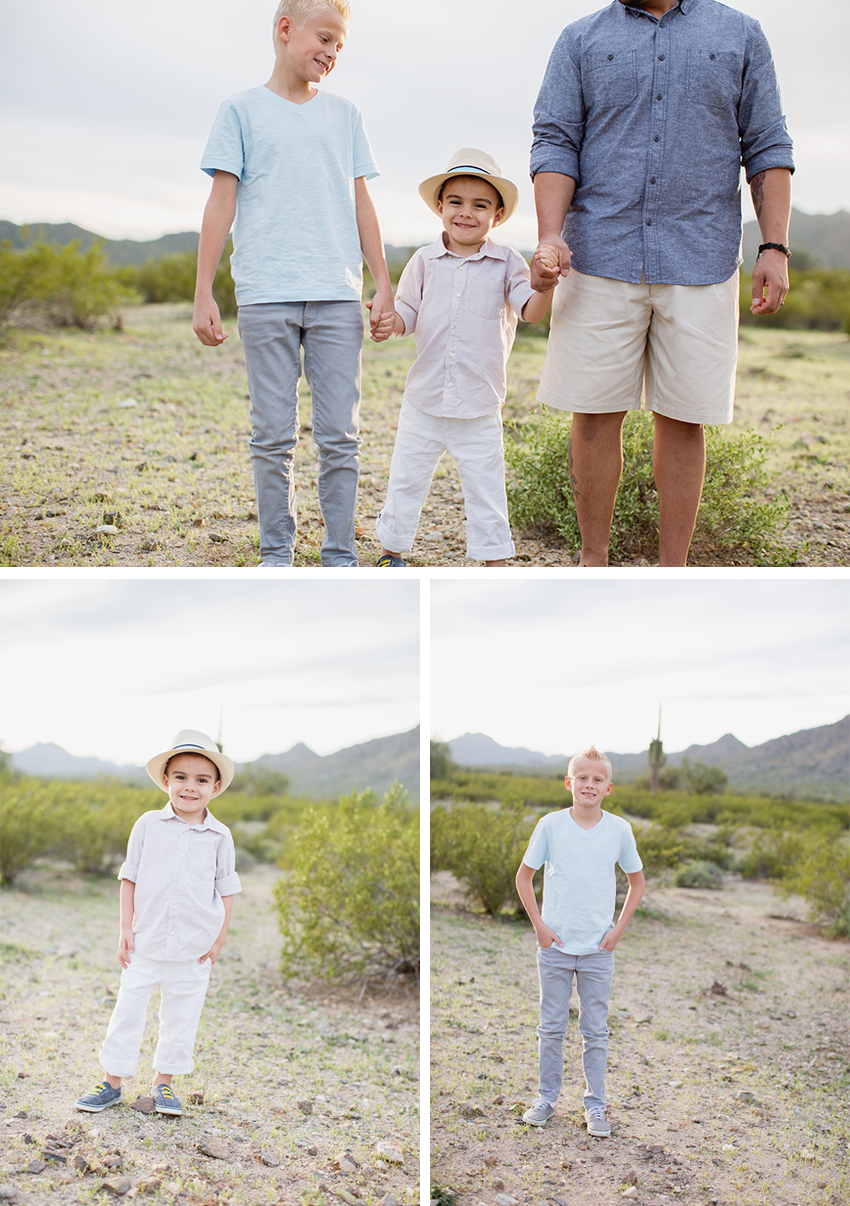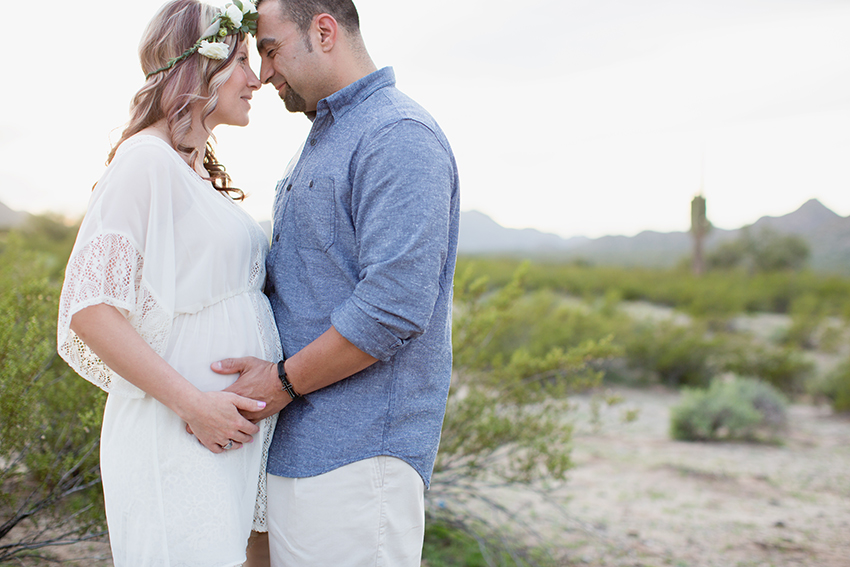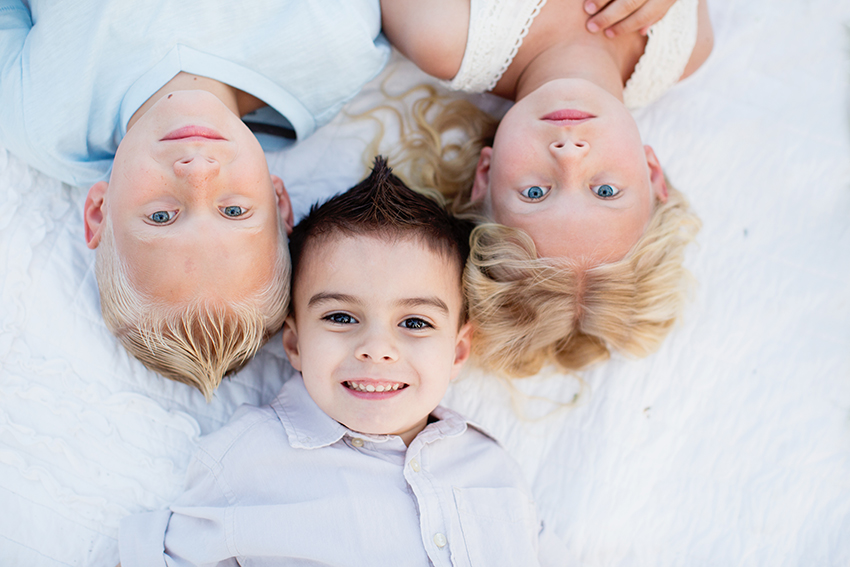 If you are still reading, that must mean you like what we did here.  Well good news!  If you are in the Phoenix area and want to learn how to use a DSLR camera, we have another BHansen Photo Workshop coming up on April 11th!  And, we are now happy to accept clients who are interested in styled family photographs.  Although we are Phoenix based, we are willing to travel (within reason), so please contact either myself at paigerangel@gmail.com or Brandi at info@bhansenphotography.com for more information.