After I had way too much fun styling my own family photos last fall, my good friend and super talented photographer Brandi of B.Hansen Photography asked if I would help out on an upcoming shoot she has with some clients of hers.  This adorable little family of five is expecting their fourth baby (!) and this will be their family maternity sesh.
I don't quite have the resources at my disposal to pull a full family wardrobe, but I wanted to help make sure the family looked well put together without being too matchy-matchy.  So I pulled together these outfit inspiration boards for the family to work with.  I wanted the boys too look clean and preppy-ish and the girls ethereal and pretty.  This is one of my favorite overall looks right now and I think perfectly accentuates a glowing mama-to-be.  White is always my favorite neutral, but for boys its always easier to throw in a few other neutrals like taupe, olive, and even some shades of blue.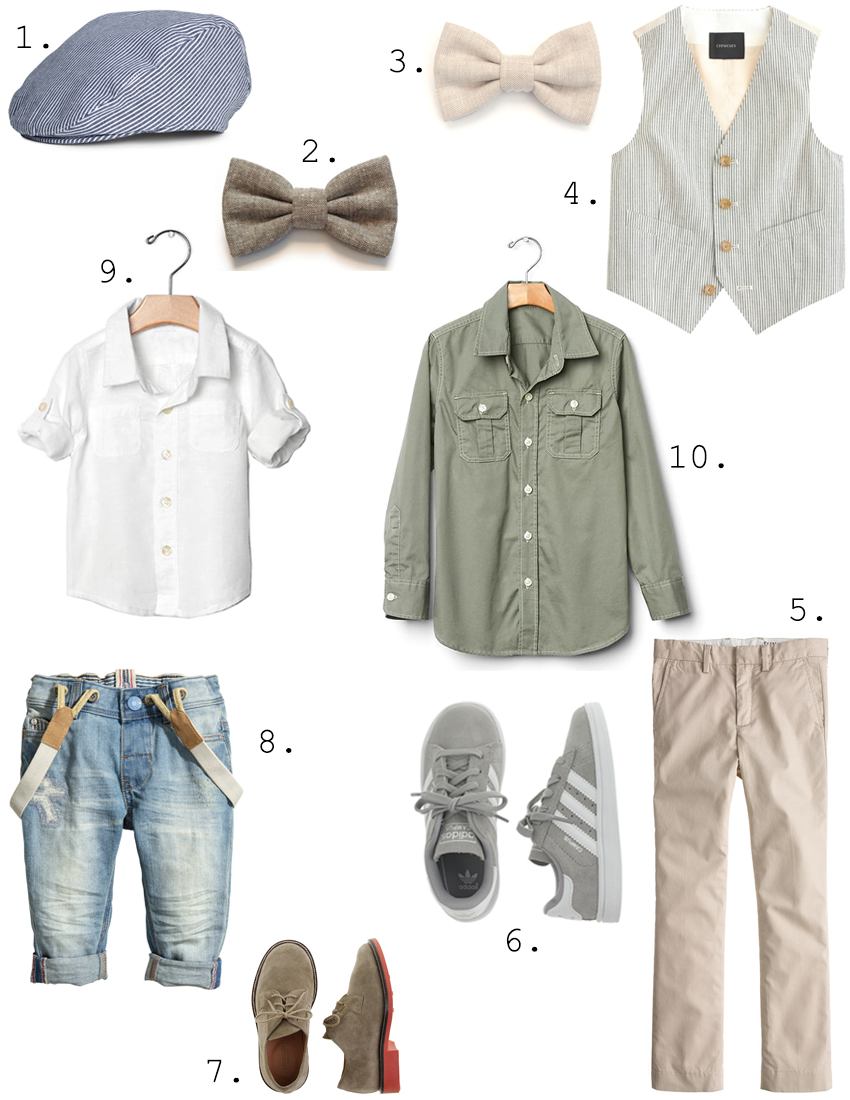 These two outfits are for her two little boys.  These are some of my favorite places to shop for some of my little boy.  All below links are shoppable directly to the items mentioned.
1.// newsboy cap from h&m.
2.// olive chambray tie from little mr.ties.
3.// natural chambray tie from little mr. ties.
4.// seersucker vest from crew cuts.
5.// slimfit lightweight chino pant from crew cuts.
6.// kid' s adidas sneakers from crew cuts.
7.// suede bucks from crew cuts.
8.// jeans with suspenders from h&m.
9.// convertible linen shirt from gap kids.
10.// military shirt from gap kids.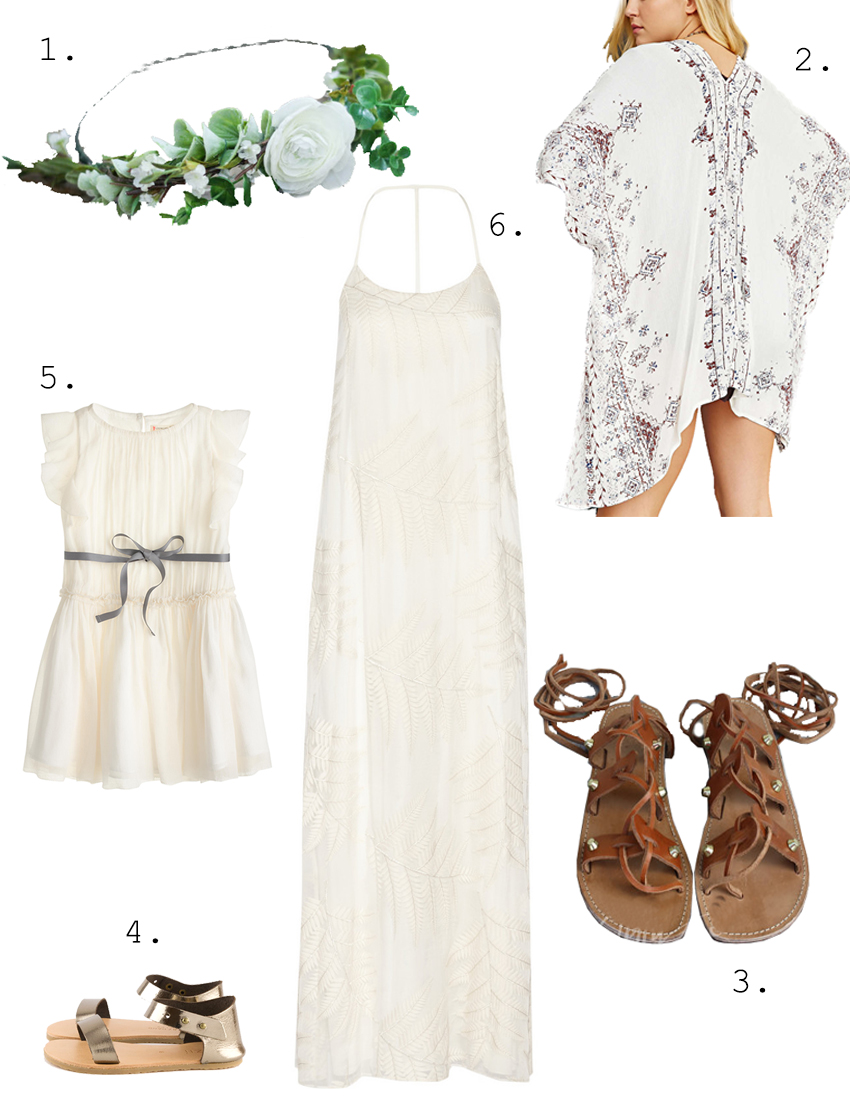 Mommies and daughters are always my easiest outfits to come up with.  I plan to make mom and her older daughter both fresh flower crowns to wear, but this one is from a great little etsy shop that makes faux floral crowns.  I'm also a fan of non-maternity maternity clothing.  This easy fitting dress will show off mom's belly now and still be wearable after.
1.// flower crown by miss stevi marie.
2.// crinkle kimono jacket from urban outfitters.
3.// mommy gladiators from k & elphy.
4.// girls' pewter ani sandal from zuzii.
5.// ruffle sleeve chiffon dress from crew cuts.
6.// kelly embroidered chiffon dress by alice + olivia on net a porter.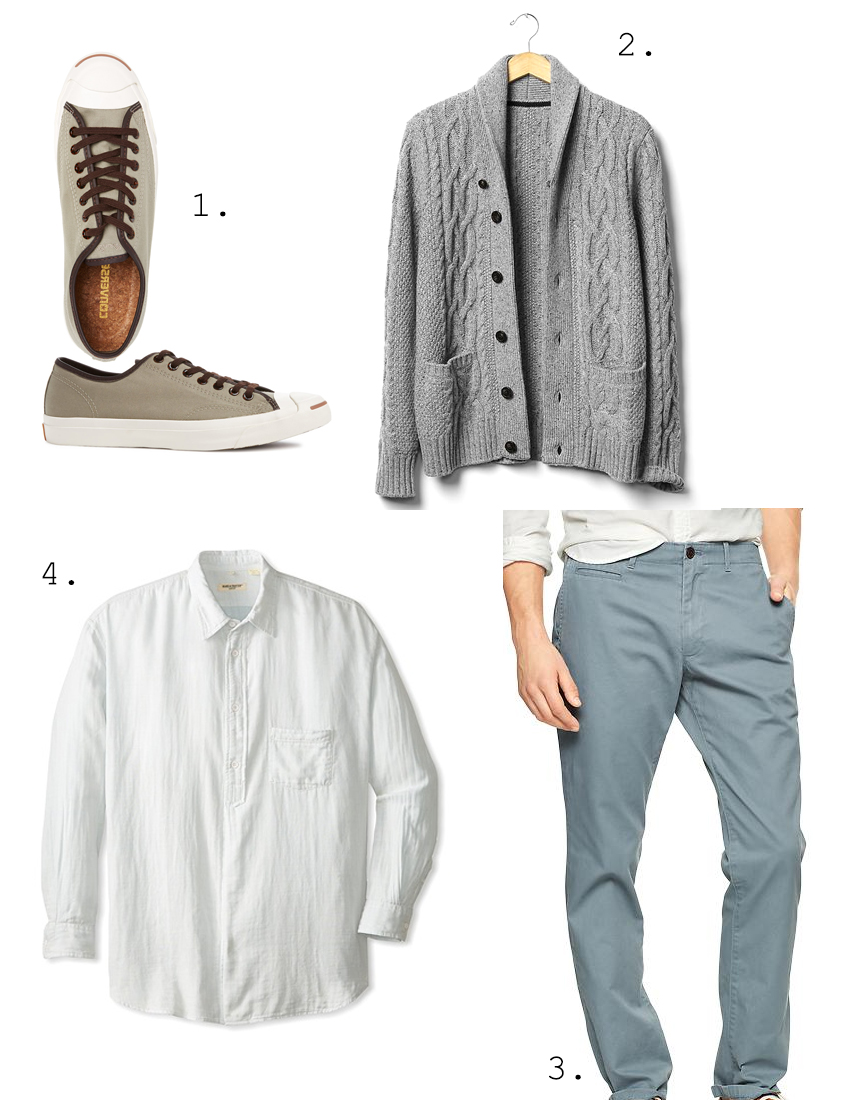 I'm stepping way outside my comfort zone styling for dad here.  My husband always asks for my opinion on his outfits but honestly, mens' fashion just really is not my thing.  Mostly, I want dad to be comfortable and to just blend into the color scheme of the rest of the family.  Because this shoot is all about the mama to be!
1.// converse on gilt.com.
2.//  cable knit cardigan from gap.
3.// straight leg light blue khaki from gap.
4.// levi's collared shirt from on my habit.