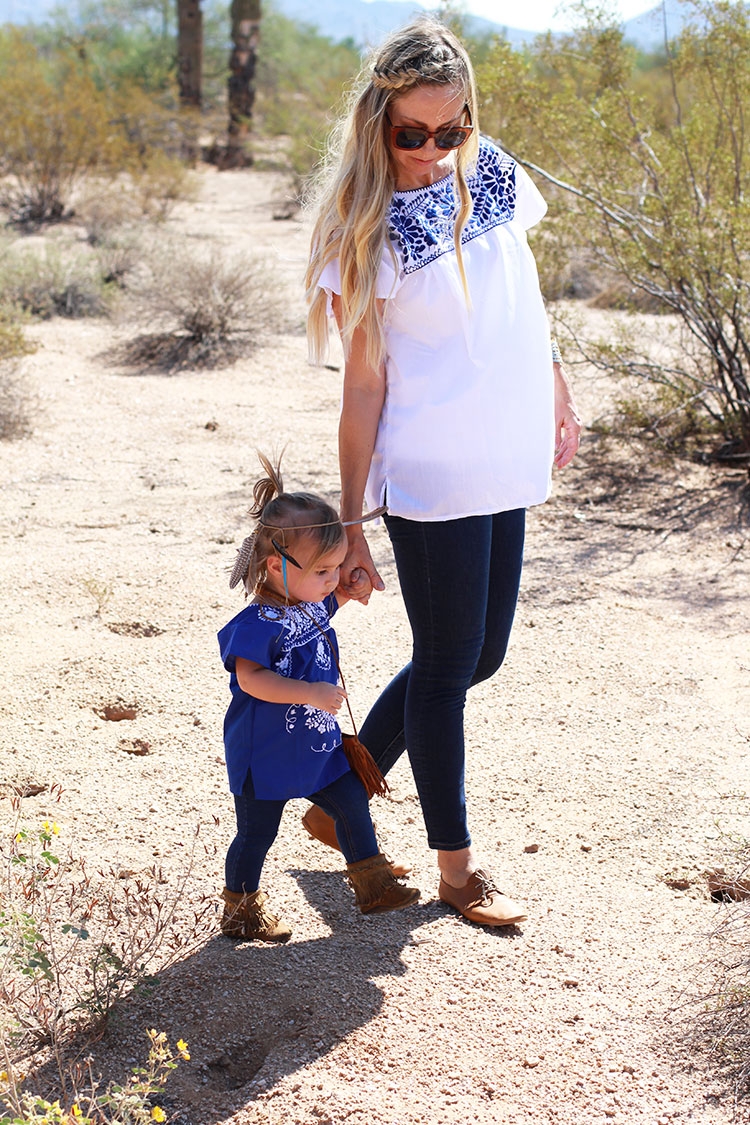 Yep, already having fun with this new Love Styled series. As I mentioned in my last post in the series, my little mini muse is the easiest for me to dress. Her wardrobe is far better than mine and I am constantly adding to a mental 'wish list' of things I want to buy her as I scroll through my favorite small shops on my Instagram feed. What I learned as I was preparing my own look for this post is that my wardrobe is severely lacking in many ways. Like, why don't I have tan fringe boots?!
This means one of two things. 1./ I win the lottery and go on a major shopping spree to update my wardrobe this and every season. Or b./ I need to start getting creative with what I have already in there.  Unfortunately for me, I think b./ is the more sensible option at this point.  And what I really need to do is a serious edit of my wardrobe to figure out what I am actually wearing these days. I mean, the only shoes my swollen pregnant feet wore all summer were the same pair of flip flops [not exaggerating]. So yes, a serious edit is an order. And then maybe some shopping. Maybe I'll blog about it too.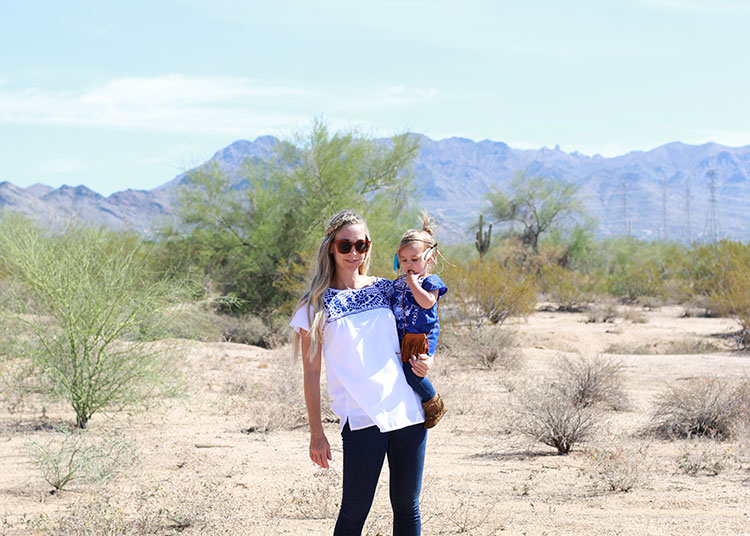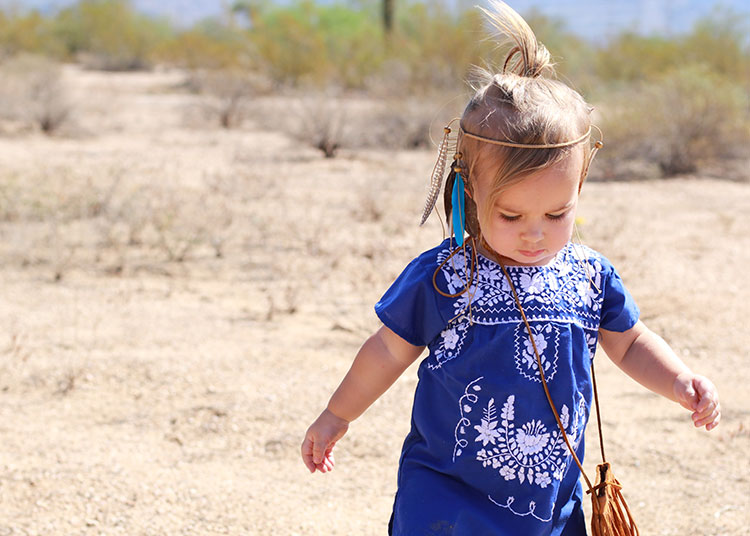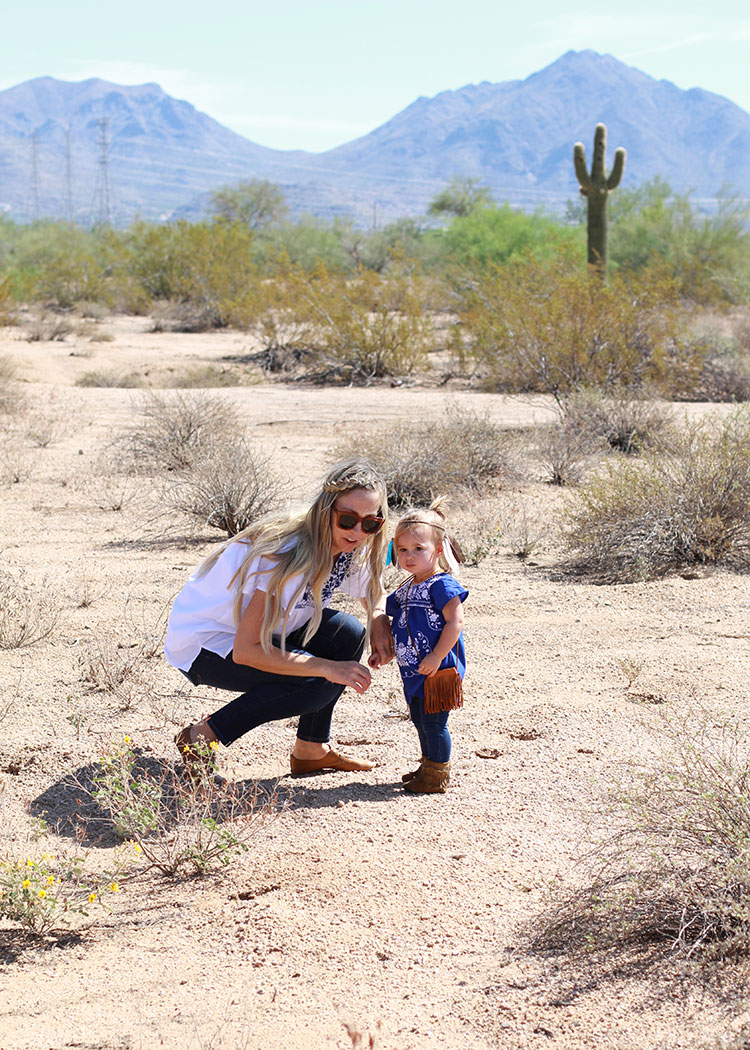 Our simple but beautifully detailed tunic dresses are courtesy of Del Mex Imports., a small shop I found on Instagram recently, but they have been importing all sorts of authentic goods from Southern Mexico since 2002. You can find apparel like ours, Mexican blankets, Sombreros, fiesta decor, and more, all at very reasonable prices. Perfect for a little boho flair in your life, or a full on authentic Mexican Fiesta.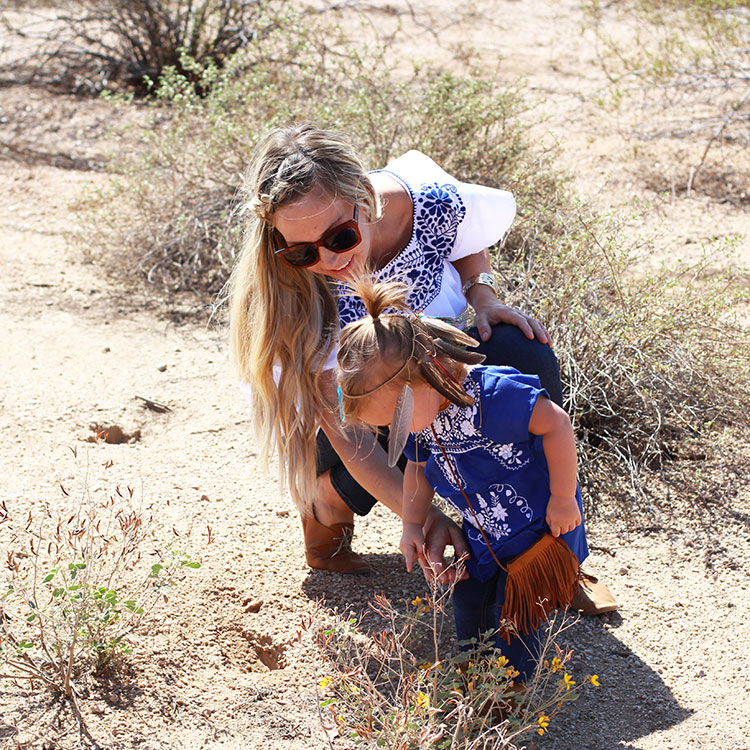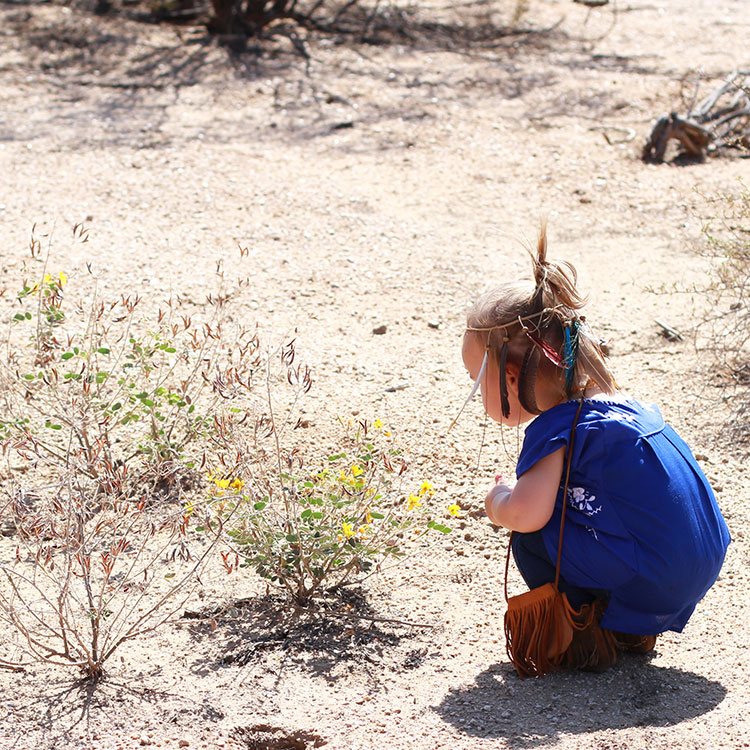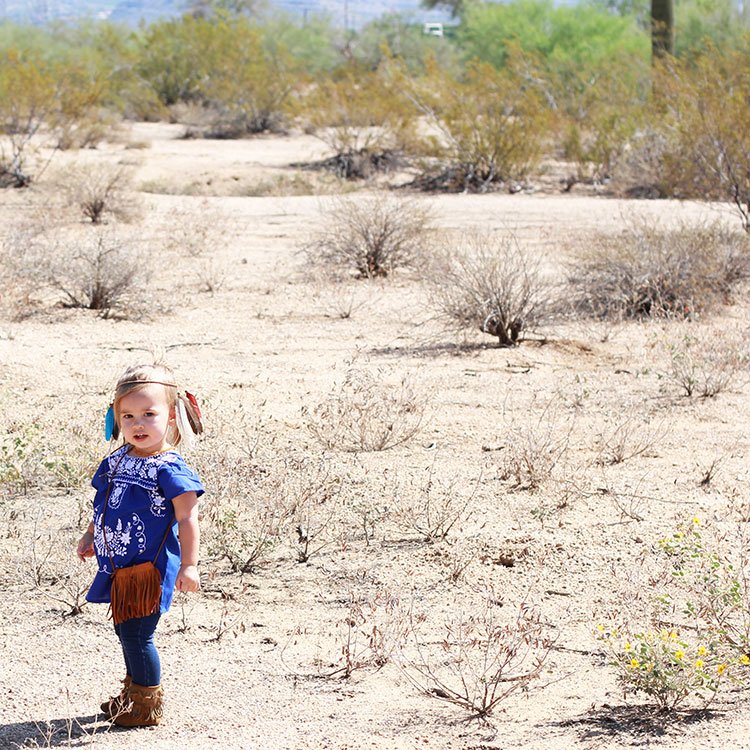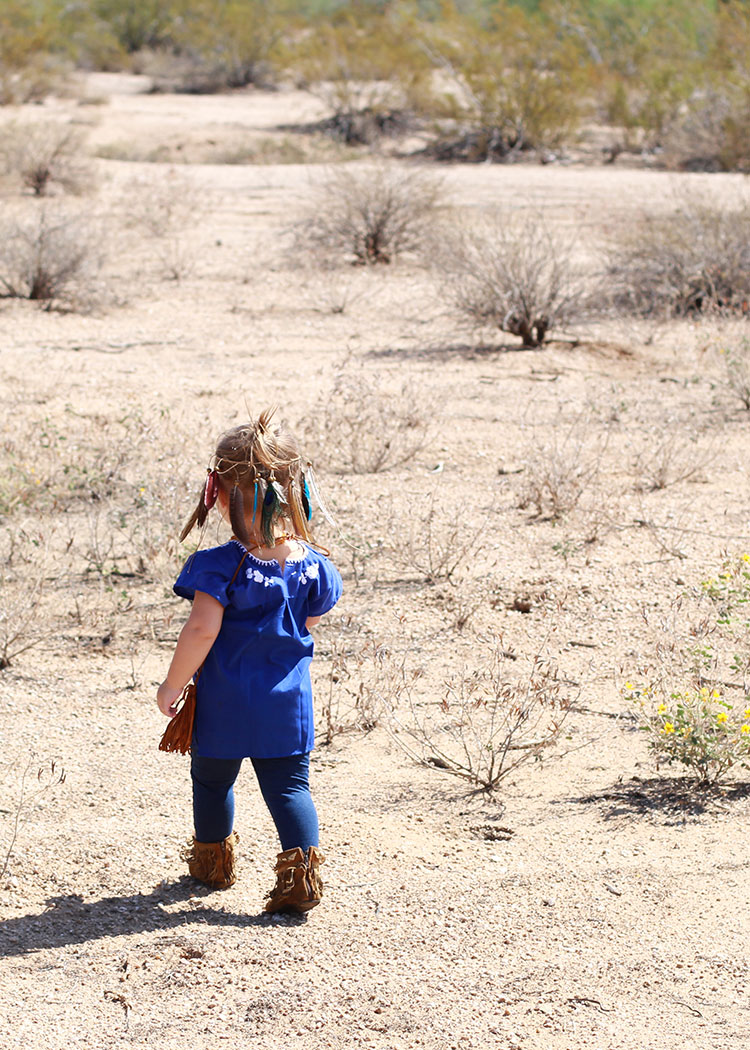 I love how my blouse is loose and flowy enough to cover my post-postpartum body, and also extra long. I paired it with a nursing tank underneath for ease when we are out and about with baby brother. Alessandra's dress can be worn alone or with her skinny denim like this for fall.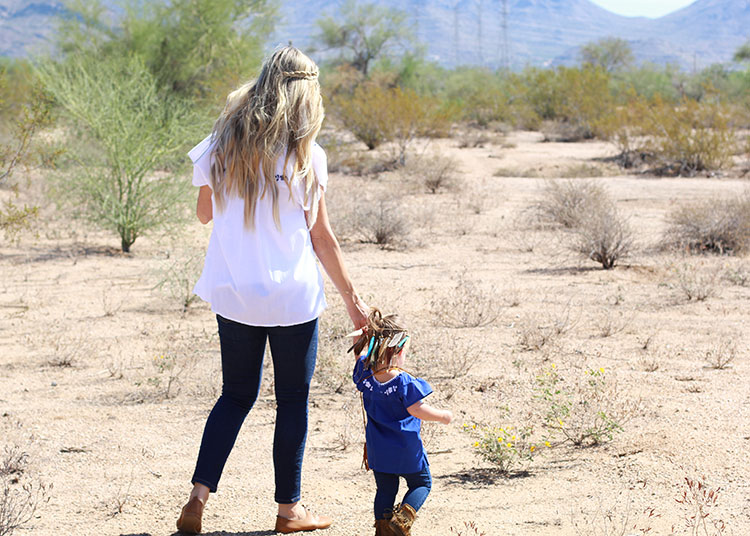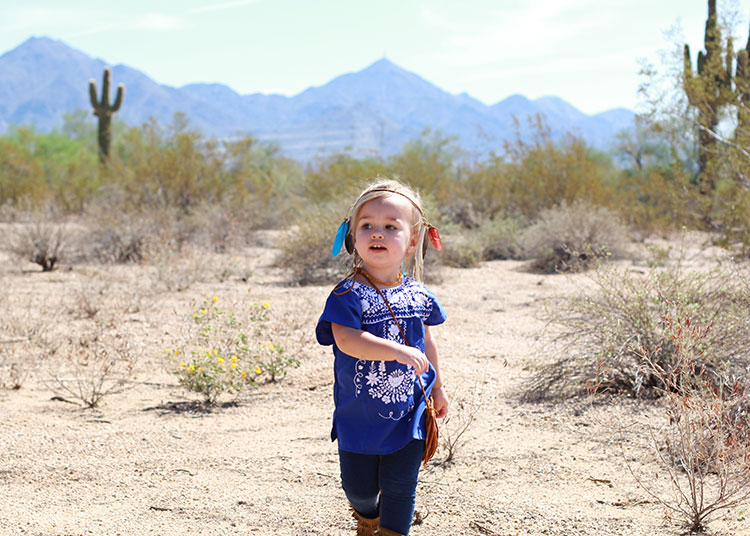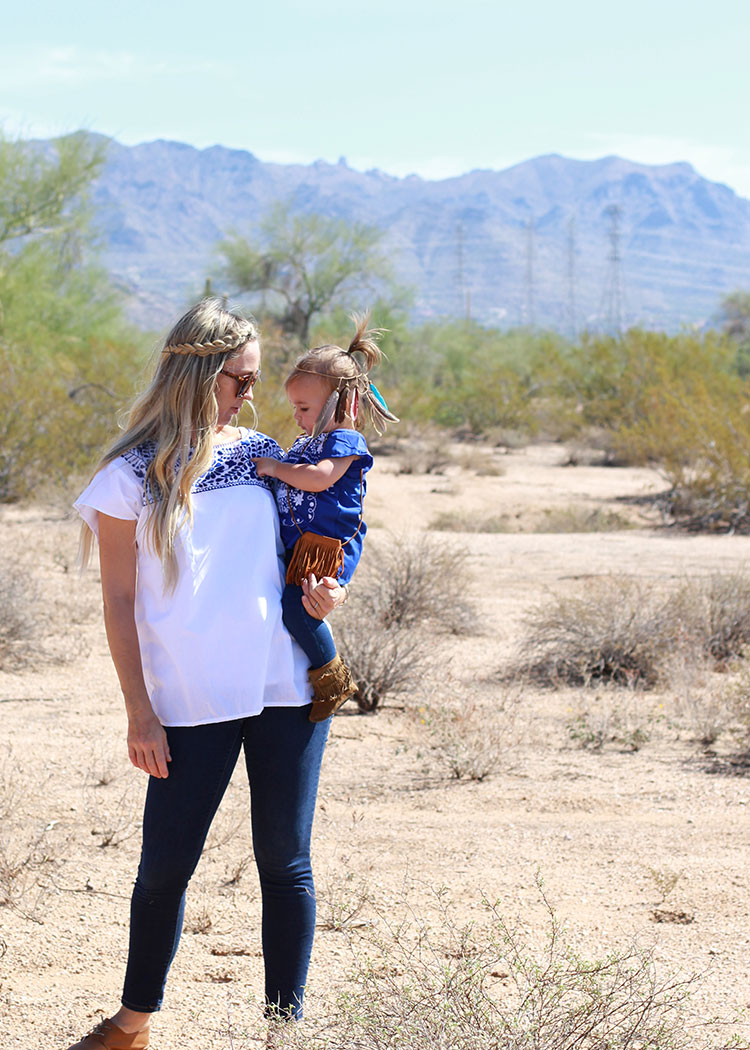 on baby A: feather crown by the crafting studio // dress by del mex // stretch skinny jeans [hand-me-downs] // purse by raine + skye // boots by gracious may.
on me: sunnies by free people // blouse by del mex // ankle jeans by pilcro // oxfords by zuzii.