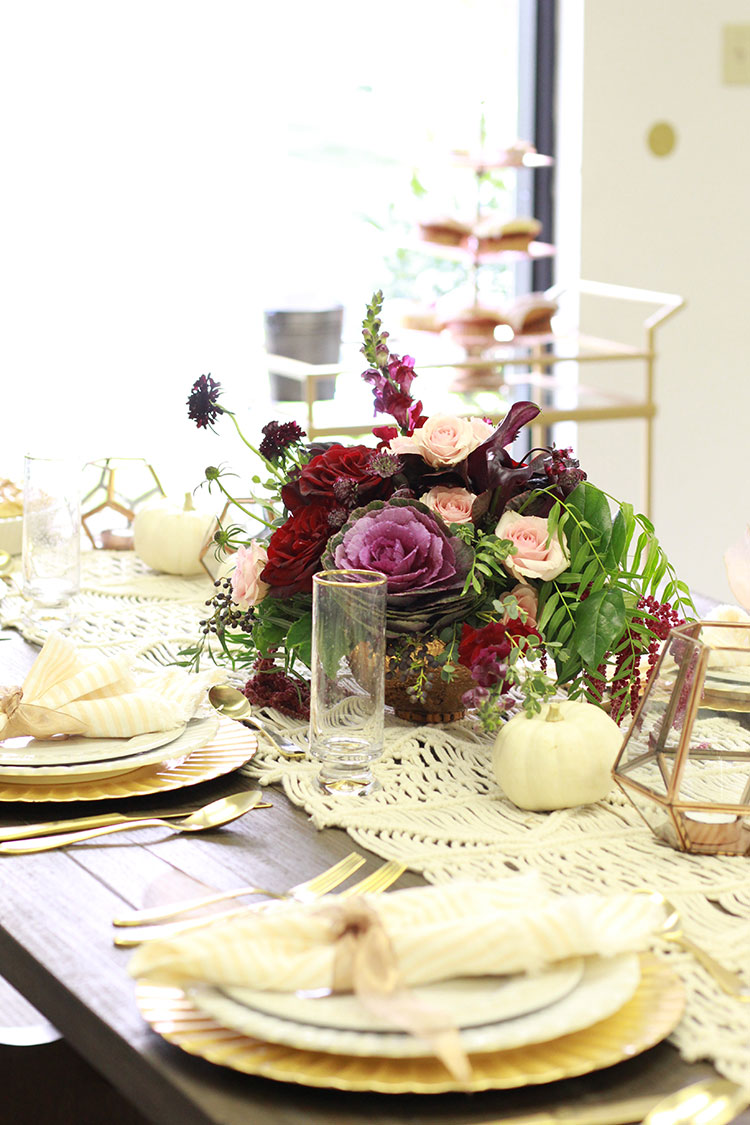 This Thanksgiving season, I am feeling so thankful for my friend since childhood, Brandi, of B.Hansen Photography and her incredible BHansen Photography Workshop series. Hold on while I get sappy for a minute because really, this girl is so inspiring. When our family moved here to the desert last year, no one could have been more thrilled or supportive than Brandi. She knew all my reservations about the move itself and completely understood my constant internal debate about being a working mom vs. a SAHM [because she has gone through the same debate herself over the years of raising her beautiful FIVE children]. The pull to spend more time with your littles vs. the need to apply your creative energy and accumulated knowledge.  I could go on [and have], but I know a lot of you mamas totally get it. The struggle is constant.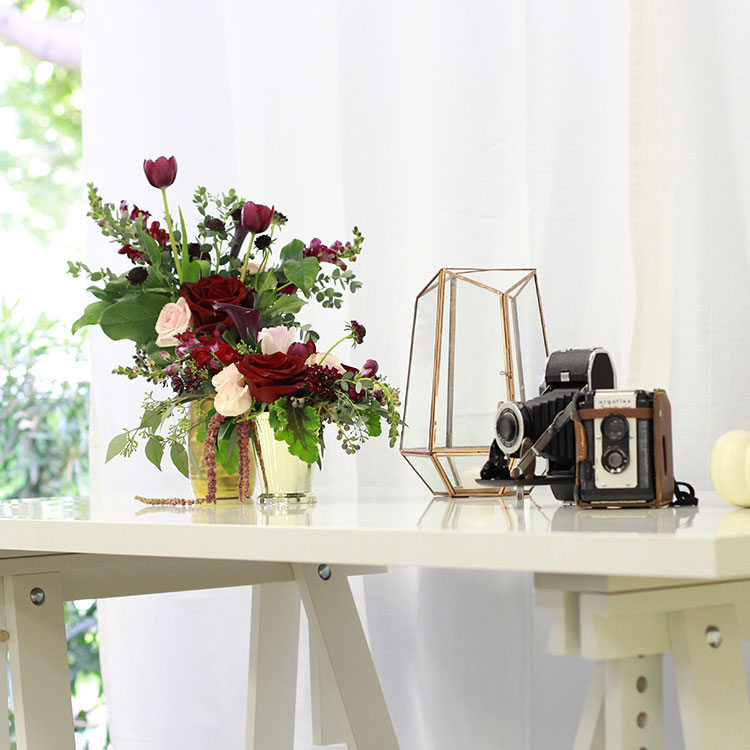 One of the first things Brandi did for me when we got here was to reach out to me and give me a creative project. She wanted help styling some vignettes and a family for her first Bhansen Photography Workshop she had been wanting to put together for a while. I wanted to help her, but to be honest, I had no idea what I was doing. Although I have been a creative my whole life, and had done some of this type of styling for my own personal use and in my previous carrier, Brandi saw something in me that I hadn't even yet recognized in myself. Ever meet someone who believes in you before you believe in yourself? That's Brandi. I have her to thank for sparking the idea in my head that maybe among this big move and all this change, I could incorporate professional styling into my new business.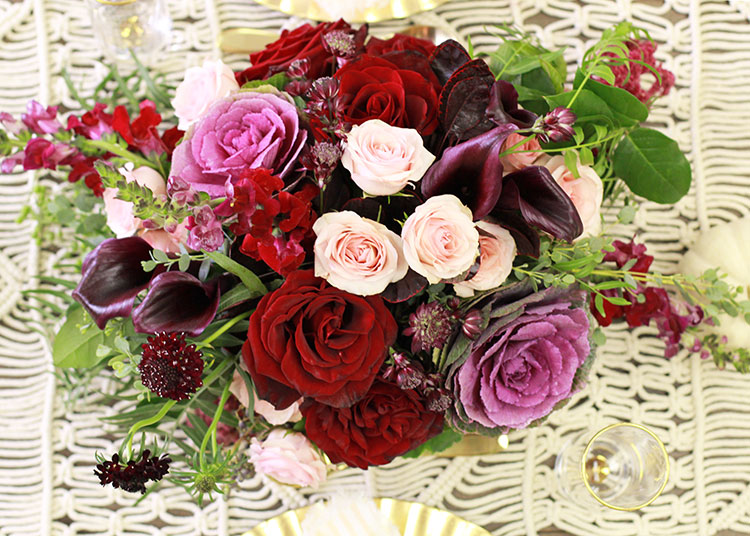 Another thing Brandi recognized in me was that I could use some help in my photography skills. This was not news to me, but I felt overwhelmed by the idea of not only purchasing a DSLR camera, but learning how to use it. Brandi held my hand and walked me through it. What I needed and what I didn't. I have sat through three of her workshops now and I learn something new every time. There is just so much information she has to share! And after three workshops and lot of practice on my own, I am proud to say that all images in this post are my own. If you look back over my blog, you can really see the difference. In our first workshop, I shared only Brandi's images as my camera was brand new to me and I really had no idea what I was doing.  In our second workshop, I was starting to feel more comfortable with it and I shared a few of my own images, but still mostly Brandi's. I by no means intend to ever be a professional photographer, but I do feel 1,000 times more comfortable with my camera now and I like I can capture the images I want much more easily than before, which has allowed me to better express my work and style.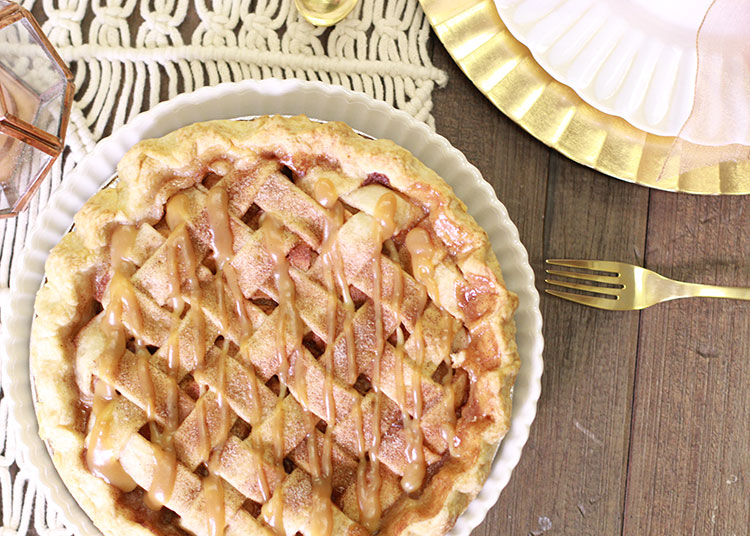 giant muffins from the muffin girl // mini and full size pies by one more bite bakery // both at the gilbert farmers' market
Now, moving on from the photography side of these workshops, I always like to share the source of my inspiration for how I style the vignettes and the family for the shoot-out at the end. The format of the workshops allows for plenty of practice in between each lesson, so the purpose of these indoor vignettes is to have something pretty for everyone to practice their new skills. When planning, I start with a color pallet and theme. Being so close to Thanksgiving, I really wanted to do a full and festive tablescape this time, where as in the past, we have only worked with centerpieces and smaller vignettes. Brandi connected with the beautiful Jenna of The Florette [the cutest mobile floral boutique] and she and I talked seasonal flowers, colors, and combinations. Once we settled on a color theme of soft pinks, deep purples, whites, and seasonal greens, I started pulling items for our tablescape including this amaze-balls macrame table runner. [For more shopping links to the tablescape, see links below.] I love gold everything, but I am also totally feeling copper right now, so I wanted to branch out and mix metals in with my usual color foundation of white.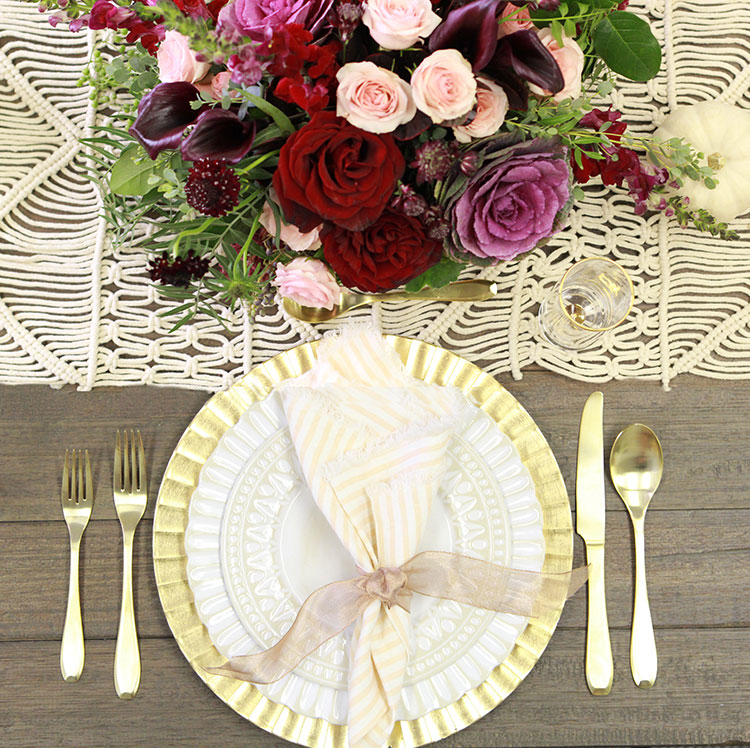 dinner plates // side plates // highball glass // geometric candle holders // gold flatware [similar] // napkins
As Jenna was providing all the florals for this workshop, I also styled her family and Brandi shot their family photos. You can see my original style inspiration in this recent post.  Jenna did a great job taking my inspiration and making it her own. And our gorgeous and friend Uyen of Crew & Lu [where this workshop was held] was generous enough to let me pull from her collection to style Jenna's two sweet girls. As part of the workshop, all students also participate in this shootout  at the end as a way to practice their new skills. Here are just a few of my faves that I captured during the shootout.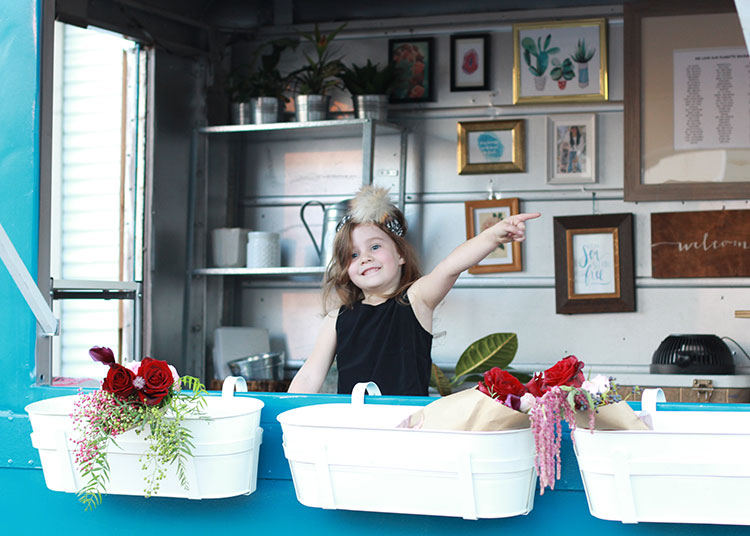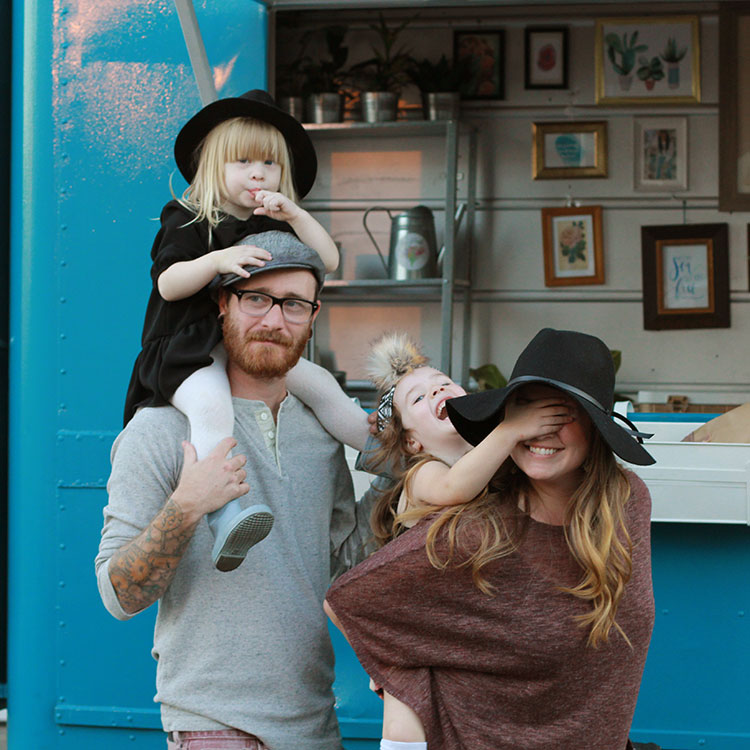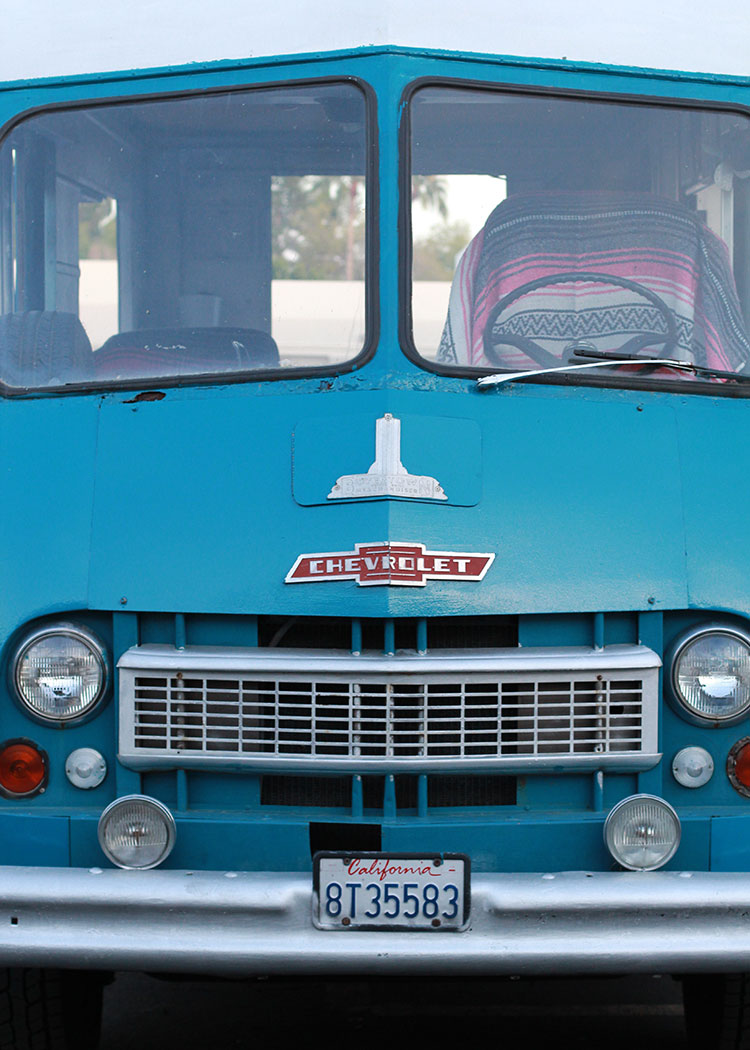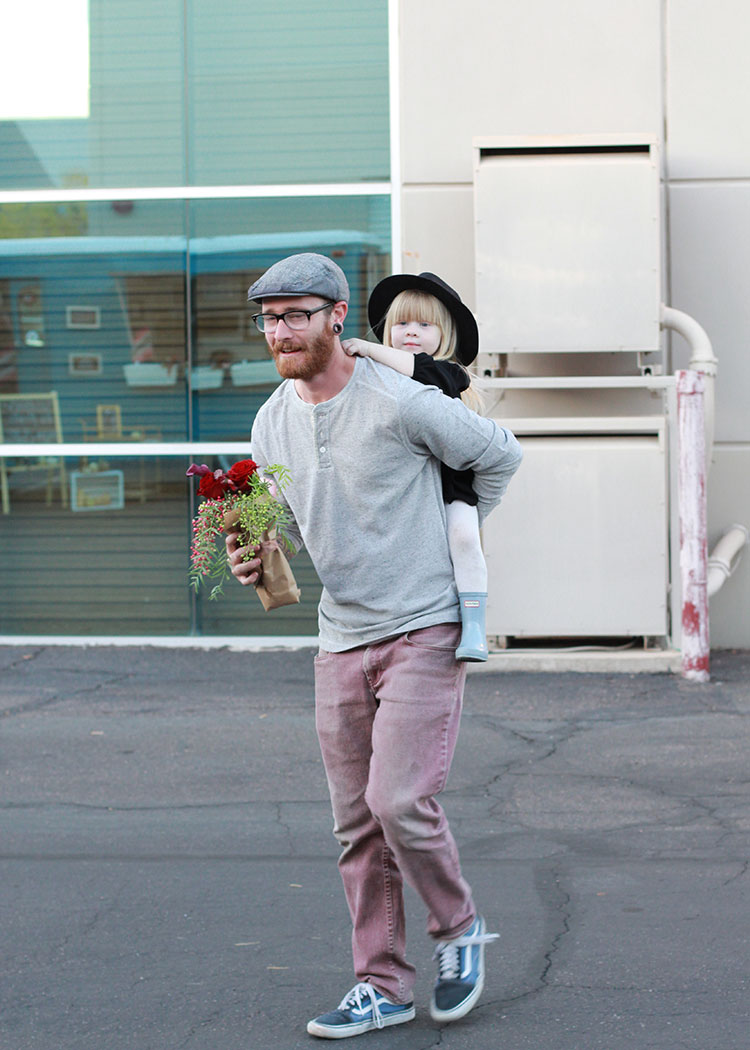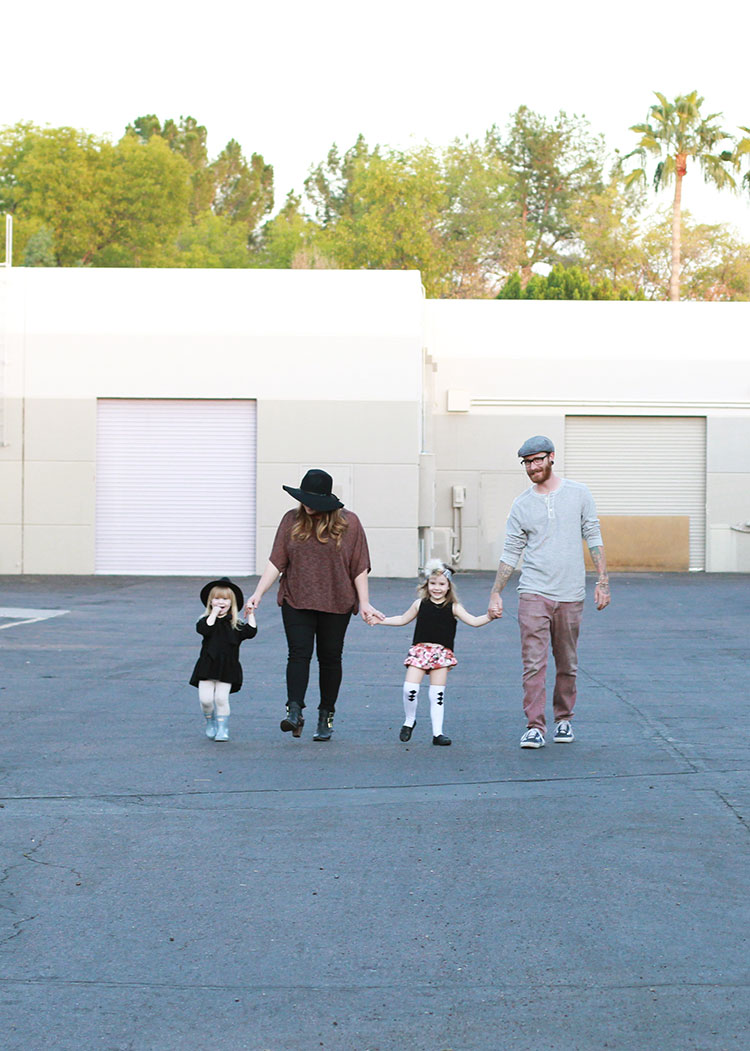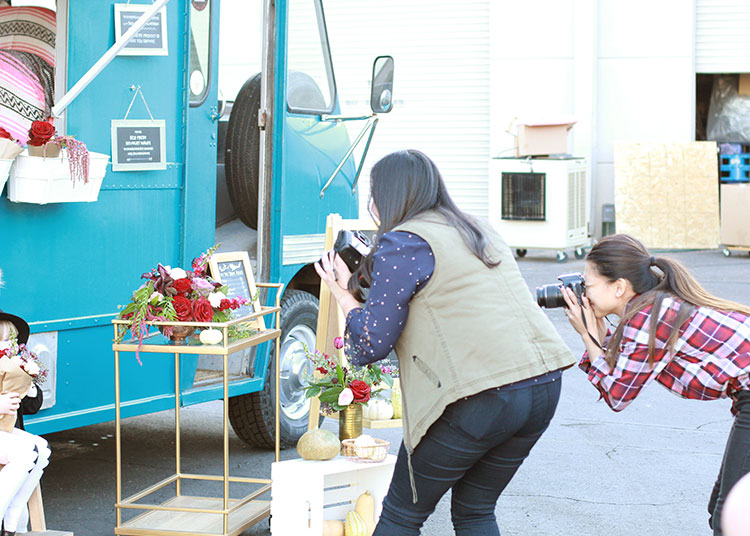 Finishing with one sneaky shot of the master herself, Brandi and our hostess for the workshop, Uyen. Love both of these ladies and I feel so fortunate [and thankful] for the creative community I am building here in our desert home.