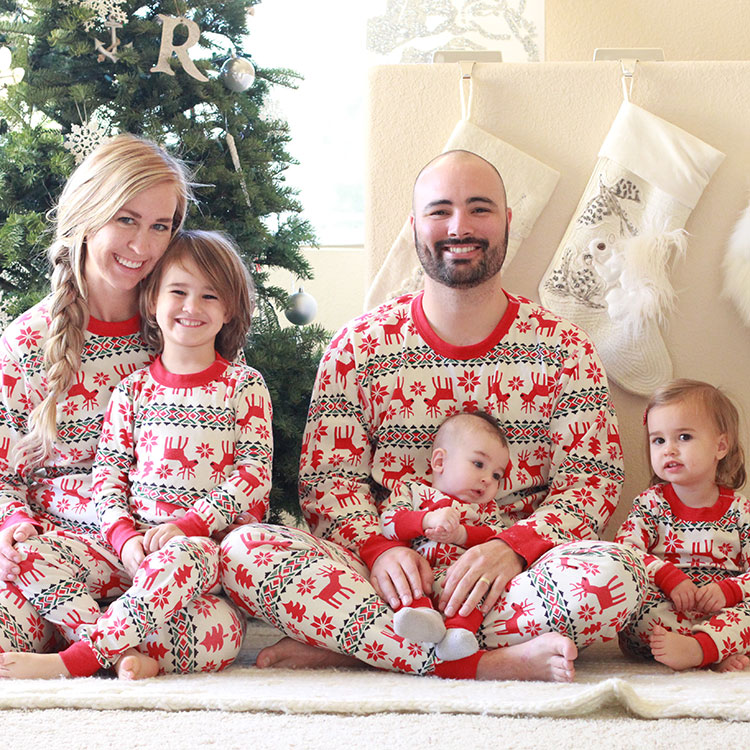 Argh how is it Christmas Eve already?! It's been a little quite here on the blog as I recover from my massive The Love Designed Life's Twelve Days of Christmas Giveaway! It was so fun and I truly do enjoy giving back to the Instagram/online community that has supported me as I work to grow an authentic audience of like-minded modern mamas. But I started this blog as something fun to keep my creative mind occupied and I never want it to stop being fun. So that means sometimes I have to take a step back and re-focus on my family and myself, just to make sure I am keeping it all in check. I want to share more about my evolving thoughts on the elusive idea of balance soon [I have mused about it before here and here], but for now, I just want to share these fun pictures of our little family around Christmastime! More great things to come to the blog in January!
If you are following along on my Instagram, you already know that we filled our December with pajama party playdates, a trip to the North Pole, and way too much hot chocolate and sugar. We also made a gingerbread house, saw the Zoo Lights, sent holiday cards, and wrapped presents [not pictured]. Not all of it captured in pictures in an effort to do a little more living during this, my favorite season of the year, and little less picture taking of it. Although I usually still snap an iPhone photo at least, to have for our own memories.
Anywho, I am pretty sure by now you are all familiar with the fact that I just L O V E Christmas! So getting my whole little fam in matching holiday jammies is pretty much something I have been waiting to do my whole life. We took these pics with the self timer on my camera the other morning and I kinda love the outtakes even more than the 'good' photo. That self timer is tricky, I tell you! Ha. I am [slowly] learning to embrace the chaos that is having a family of five.
Thanks again to all of you who support this blog, me, and my family. I may not say it enough, but I am truly grateful for all of YOU! Merry Christmas and Happy Holidays, from our family to yours!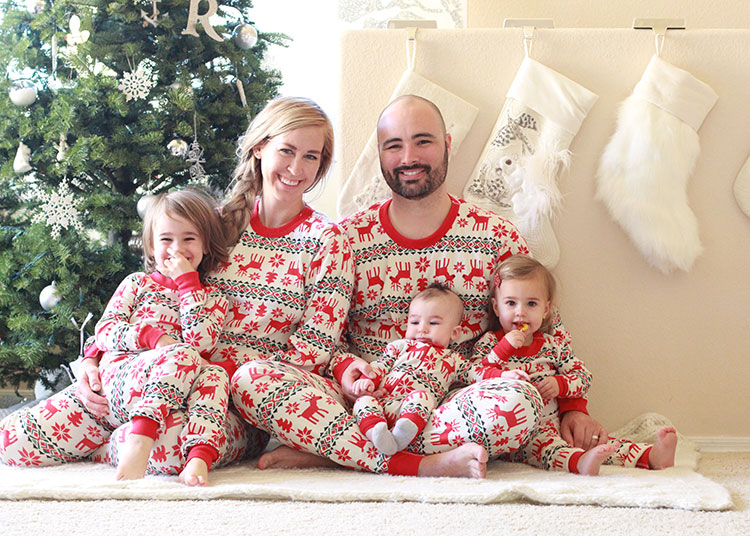 All jammies in the post are by Hanna Anderssen and are now on sale! Stock up for next year at those prices!