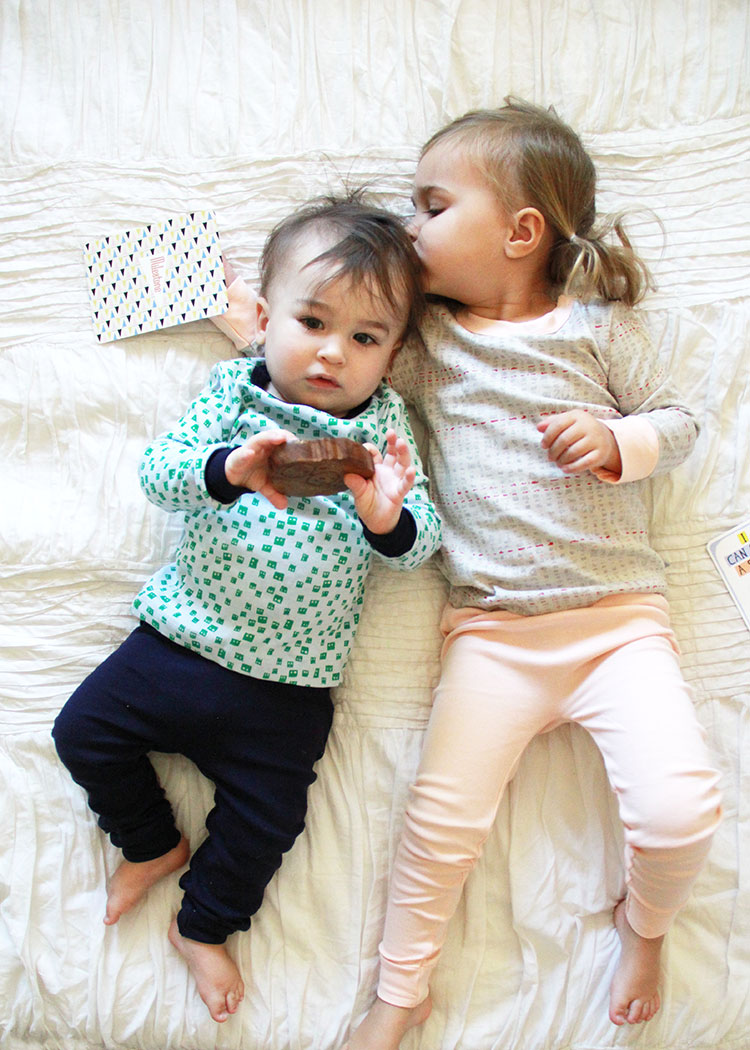 We're finally below 100 degrees here in the desert, which to us spells F A L L and means it's time for another Friday Faves! If there is one thing we can never seem to keep enough of around here it's jammies. You guys know I am such a sucker for matching holiday jammies, but when it comes to other times of the year, the simpler the better! I've never been a huge fan of prints, so I am very particular about the ones I do buy and I also try to avoid cheesy character jammies- as much as my kiddos will let me!
I truthfully am also not a huge fan of traditional "fall colors" such as yellow, orange, brown, and rust. Instead I prefer soft, muted, and natural tones pretty much year round. So even though this is a post about fall jammies, these could be worn all year. What I am is a big believer in quality, well made pajamas. If I can find them in organic cotton, even better! These jammies we just got from Finn + Emma and they are so soft and match up to all my high standards. I got ours a little big so that these two can wear them for months to come.
While I snapping these pics, I distracted Diego with some toys from Finn + Emma as well. How cute is that hedgehog rattle? It's made from Indian hardwood and stuffed with Indian cooking beans to give it a soothing noise. The little knit raccoon rattle is also from Finn + Emma, and is made with certified organic cotton and sheep's wool stuffing. And I let Ale play with these new cards we got from Milestone Baby. I really liked the concept of keeping track of toddler milestones since we are past that baby first year stuff [*sob*]. Then as we were looking through them together, I realized I officially have TWO TODDLERS on my hands! #yikes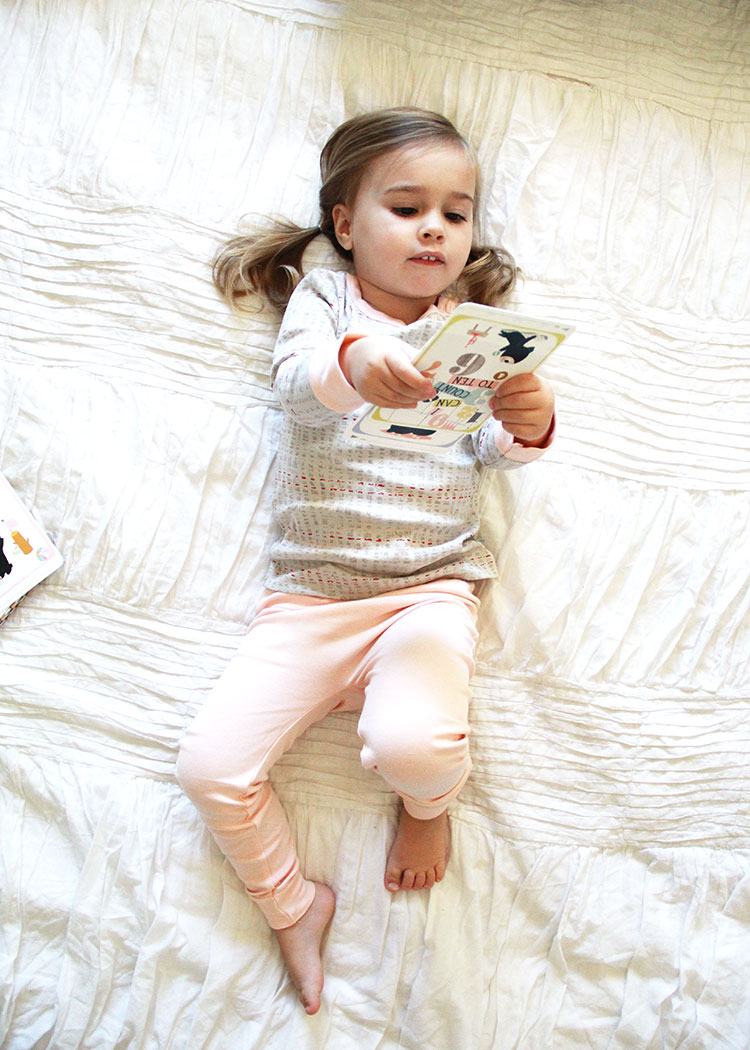 You can shop items in this post, plus a few more of my favorite fall jammie finds in the images below! Just click over with the right arrow to see more. Happy Fall y'all!
Oh and to get a code for 15% off your order at Finn + Emma, use my referral link!
The post contains some affiliate links. Also product was received for this post in exchange for our honest review. As always, all opinions expressed here are my own!