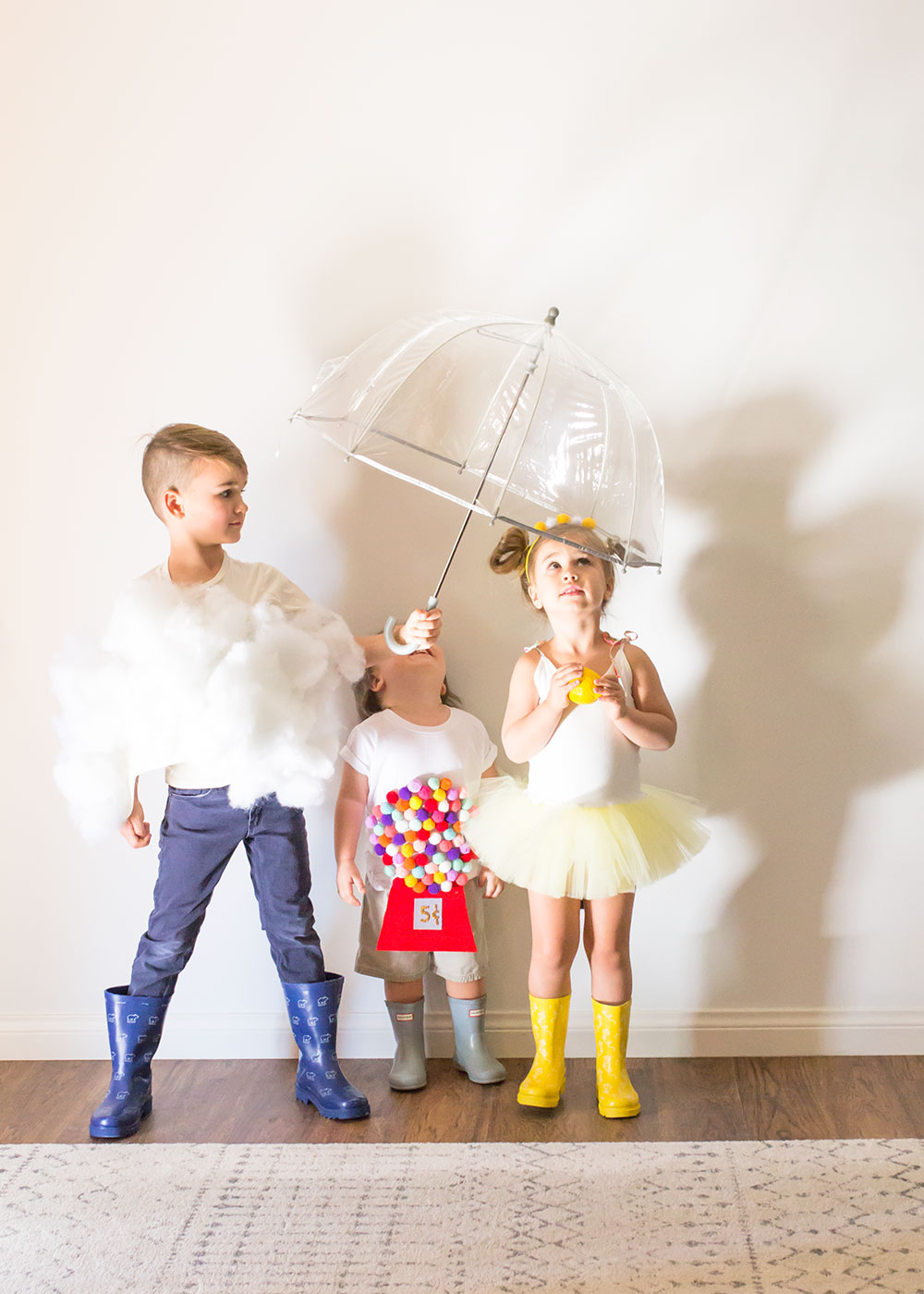 Are you guys ready for another fun Halloween DIY? What can I say, I am having WAY too much fun playing dress up with my kiddos this year!
If you missed it, be sure to check out our Goldilocks and the 3 Bears costumes from last week!
Today over on Instagram, I have teamed up with a few other awesome mamas to bring you a bunch of new + fun DIY Halloween costume ideas.  Head over there and check out the hashtag #mamashomemadehalloween on Instagram to see them all!
I went for something a little abstract with this one. It's one of my favorite kid's songs, "If All of the Raindrops" [were lemon drops and gumdrops, oh what a rain it would be!]. The song came to me because I had just recently ordered my daughter this darling little tutu playsuit from one of my fave small shops Wrare Doll. I believe the color was called lemon. To me, she just looks like a little lemon drop! Which got the song stuck in my head. And then I thought, well this could be a fun costume!
Here's what I used to create these costumes:
So my daughter's costume was pretty much done already. To make her headband, I just used the plain headband and the craft pom poms and hot glued them on.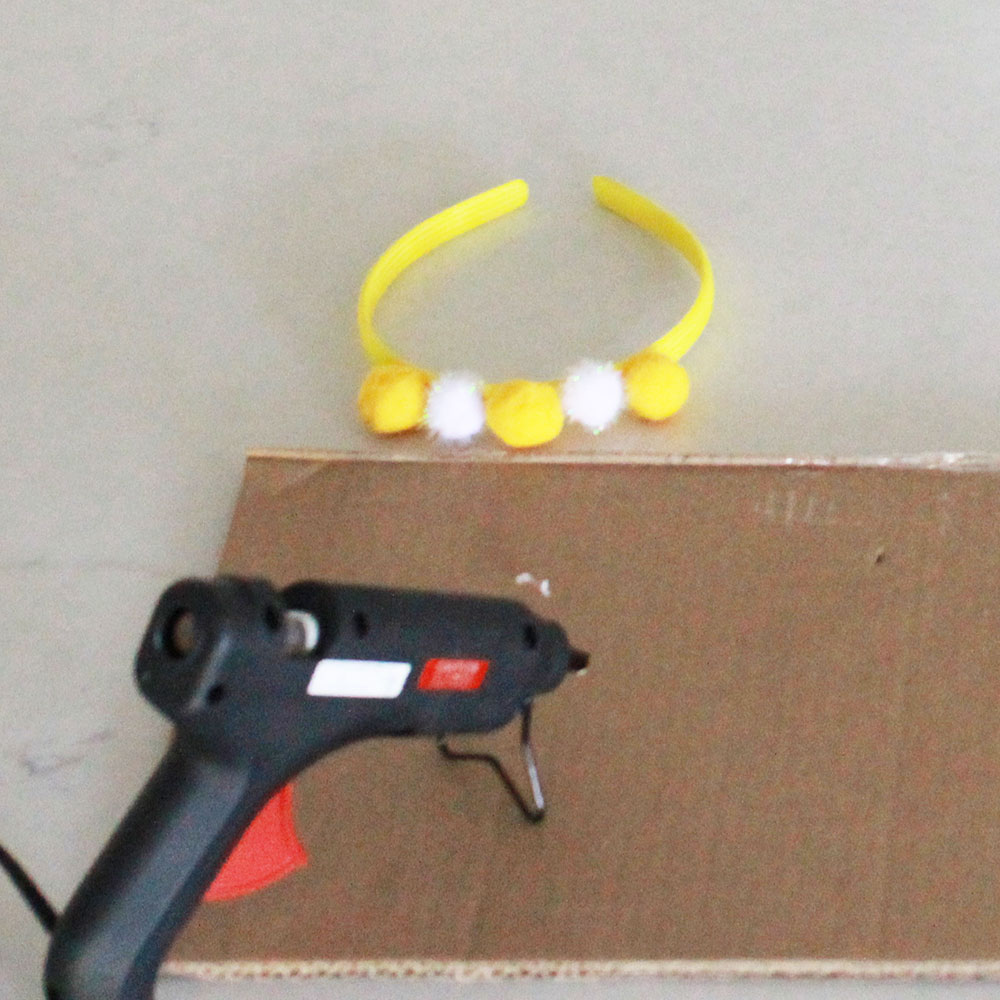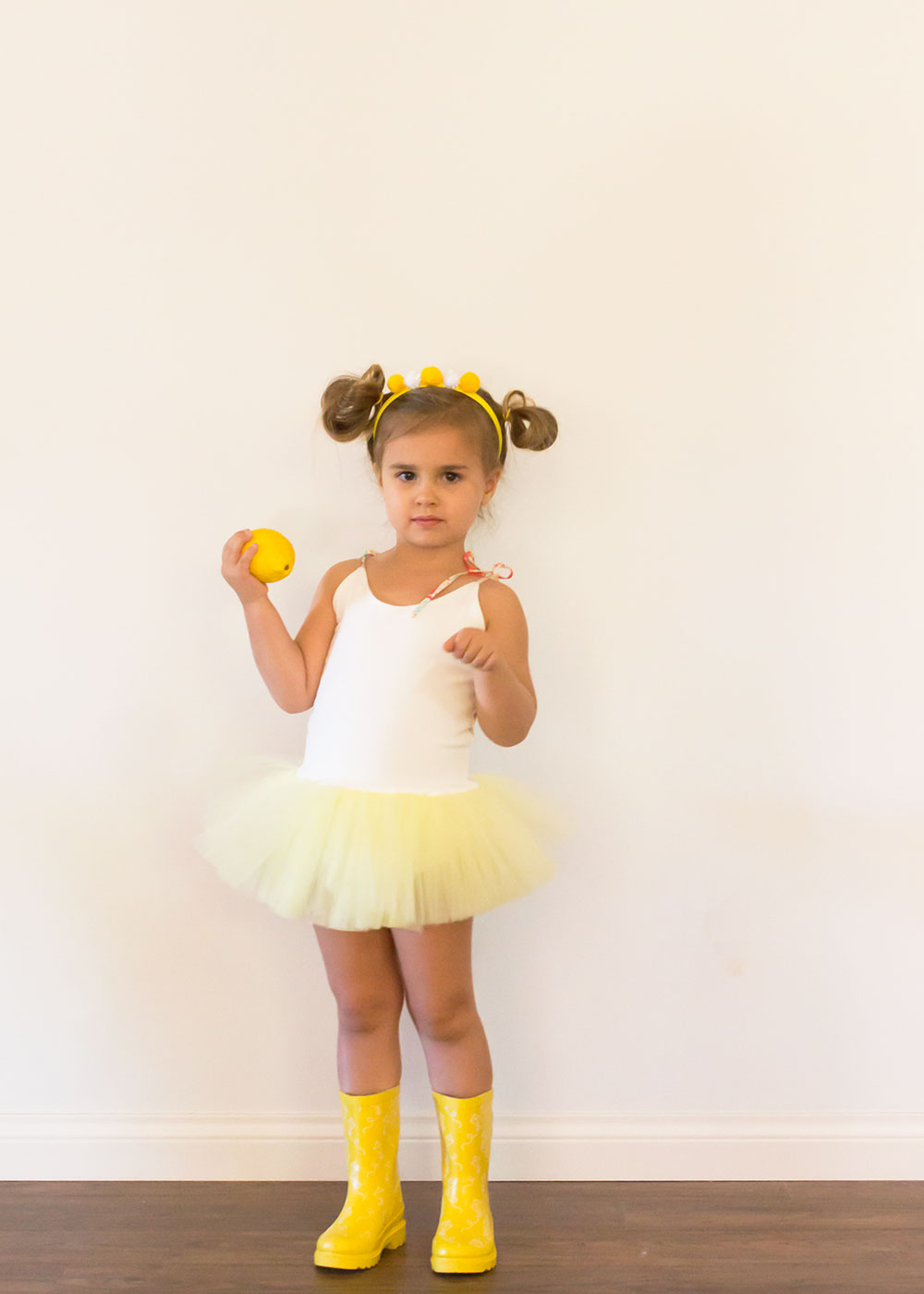 Diego is my little gumdrop! I got him some plain white undershirts and used the same pom poms and just hot glued them all over his shirt. Make sure if you do this, you put a piece of cardboard or something in between the shirt when you are gluing. The hot glue can go through the fabric and make it stick together if you don't.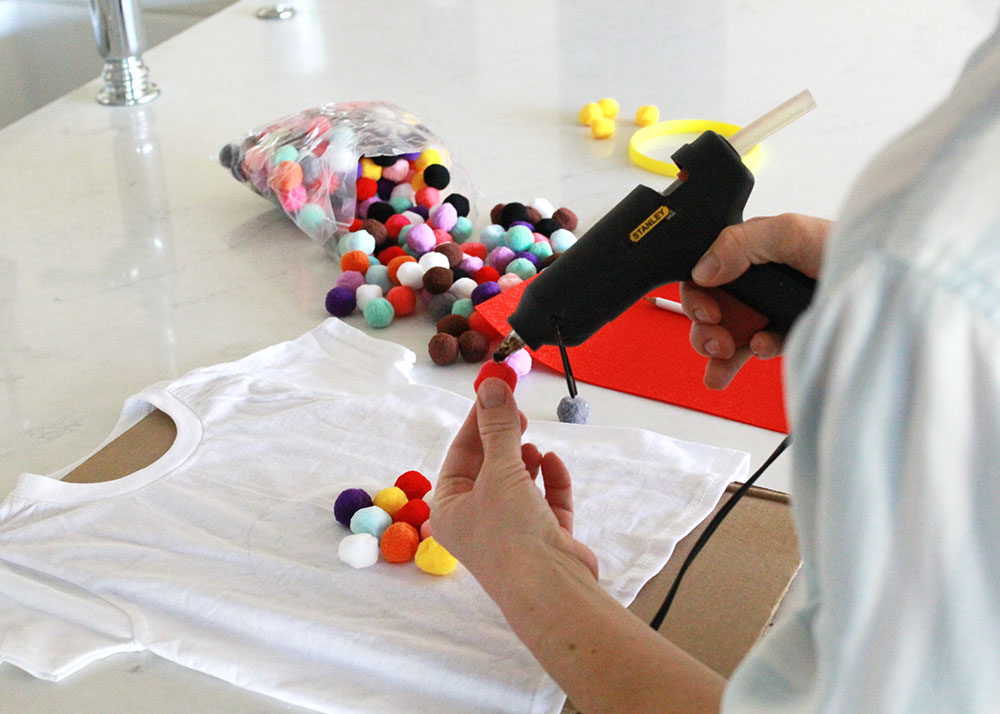 Then I also glued on the a small cut piece of stiff red felt for the bottom of this gumball machine. I do realize that gumballs and gumdrops are different, but I thought this costume was a little more fun and made more sense when you see it!
I then added another small piece of grey felt, as well as the glitter number 5c I had leftover from another project.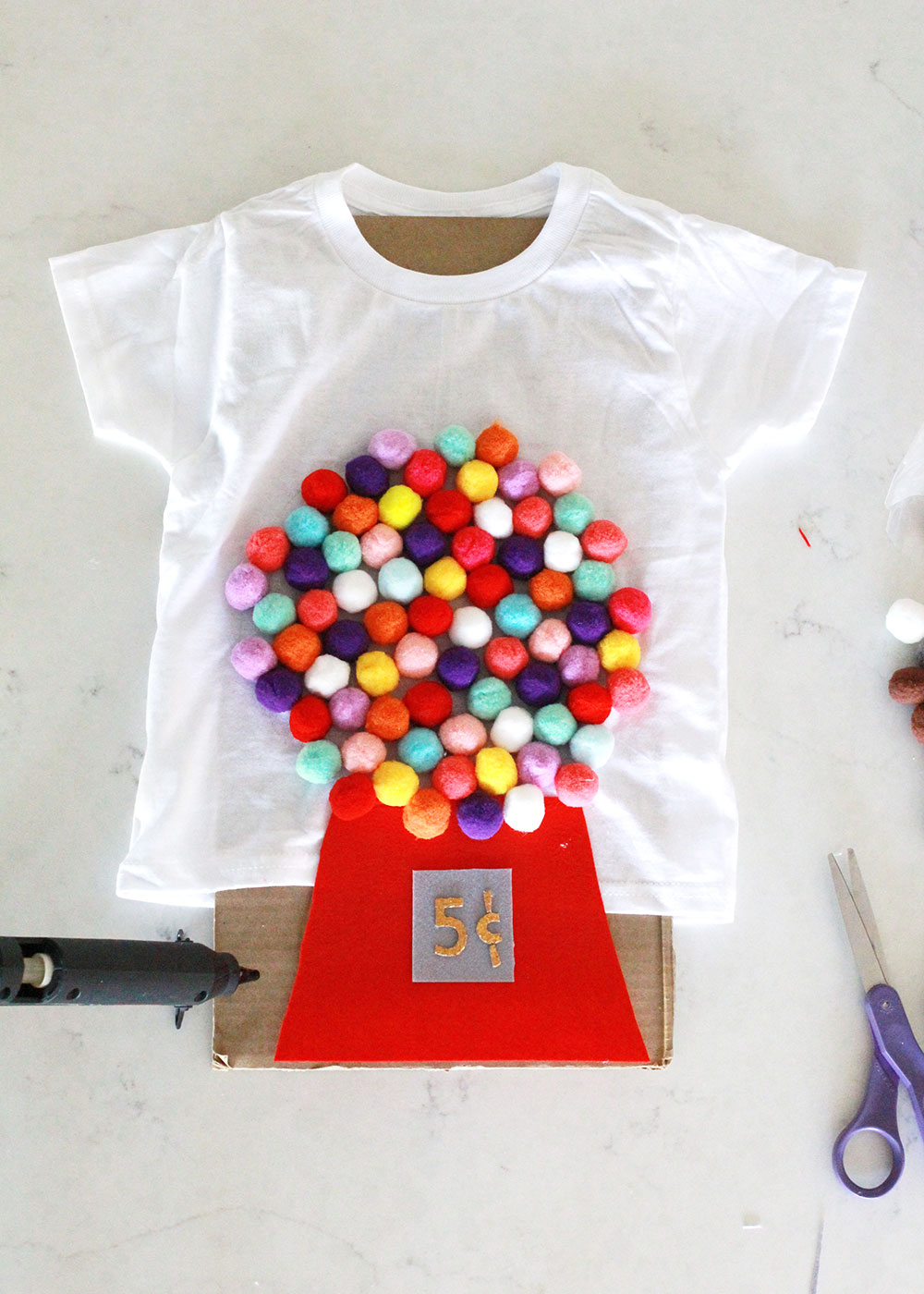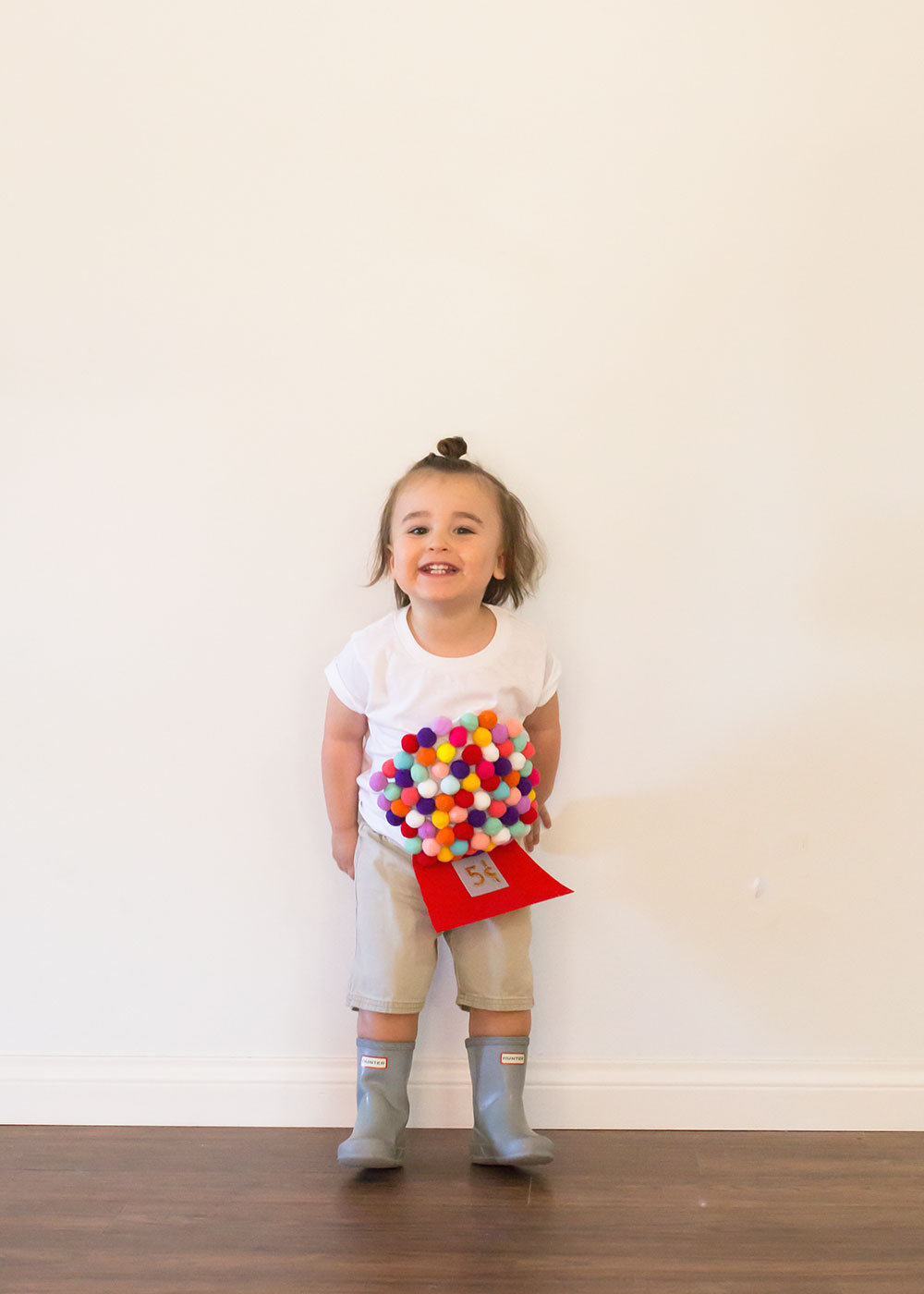 For Adriano as our rain cloud, I used the poly fill stuffing and some of the white felt. I actually didn't have enough of one color of white, so I hot glued these two together to make one big cloud shape. Then, I pulled the stuffing out of the bag in clumps, and hot glued it onto the felt. I then used safety pins to pin it onto his white shirt.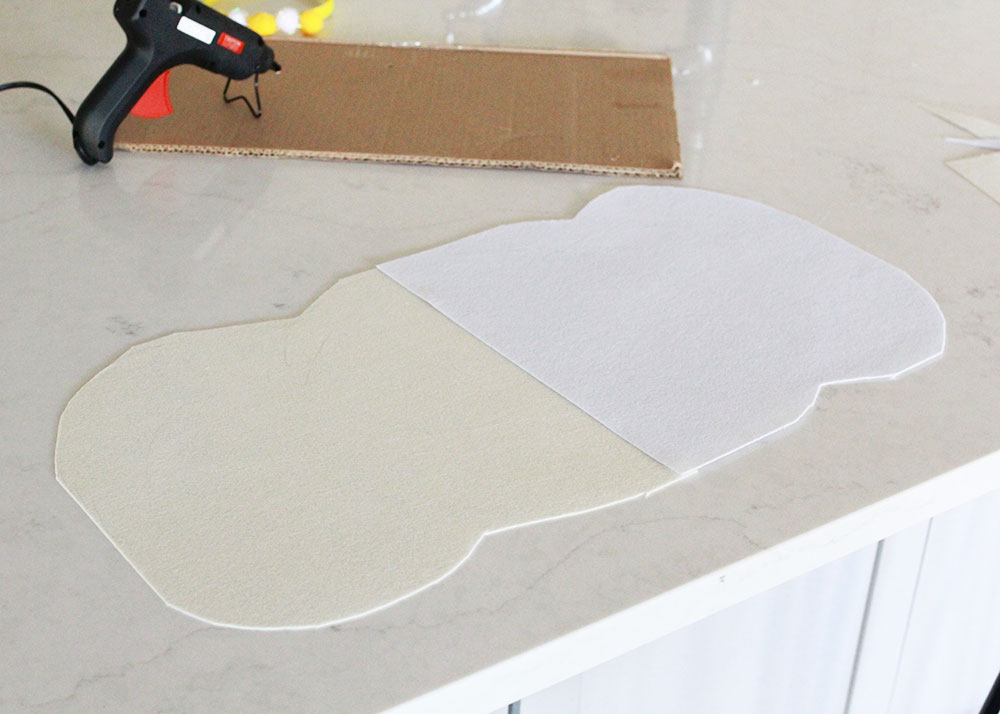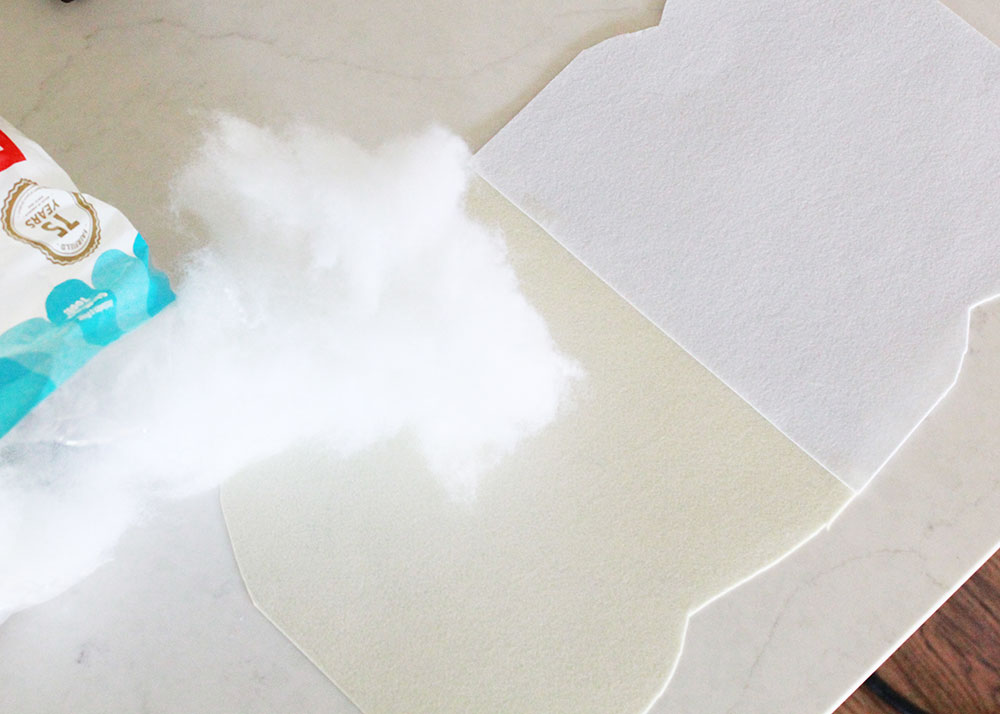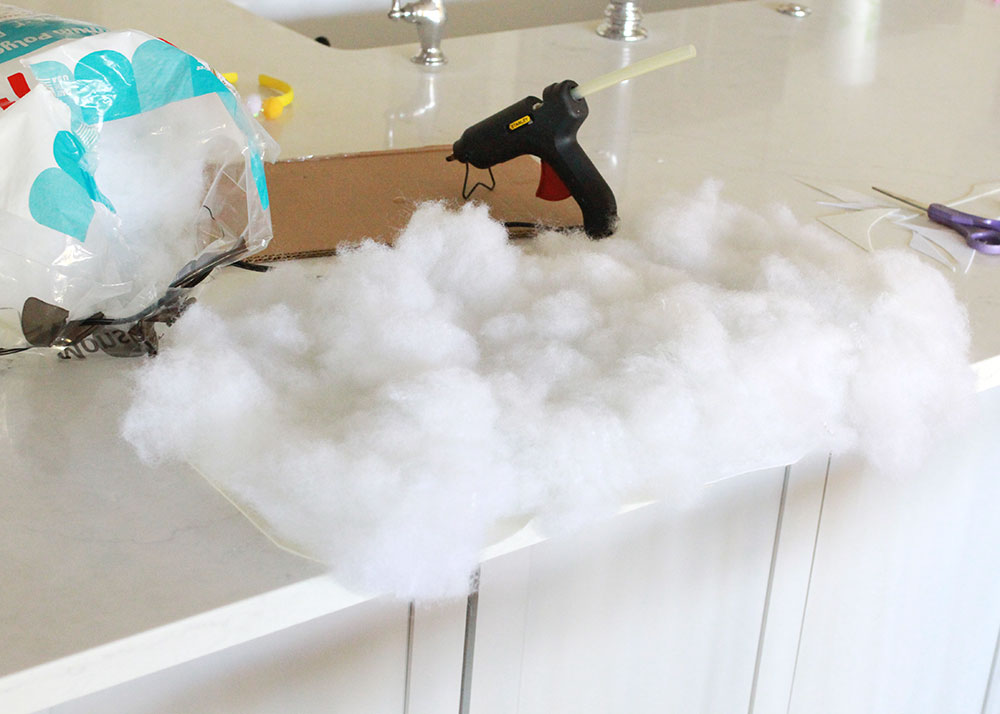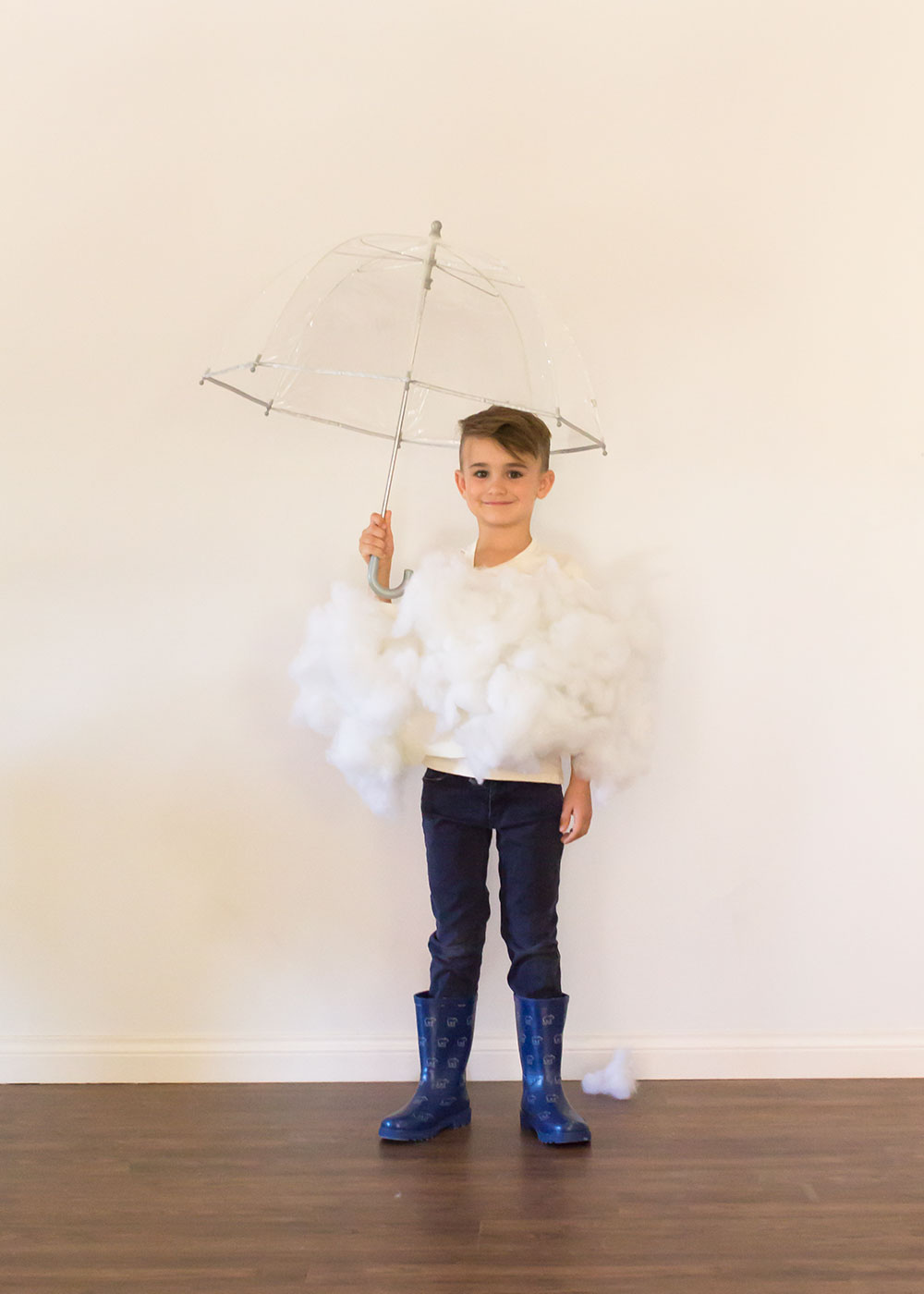 Top it all off with an umbrella and some rain boots [which are from the adorable new line London Littles], and wa la! Oh what a rain it would be!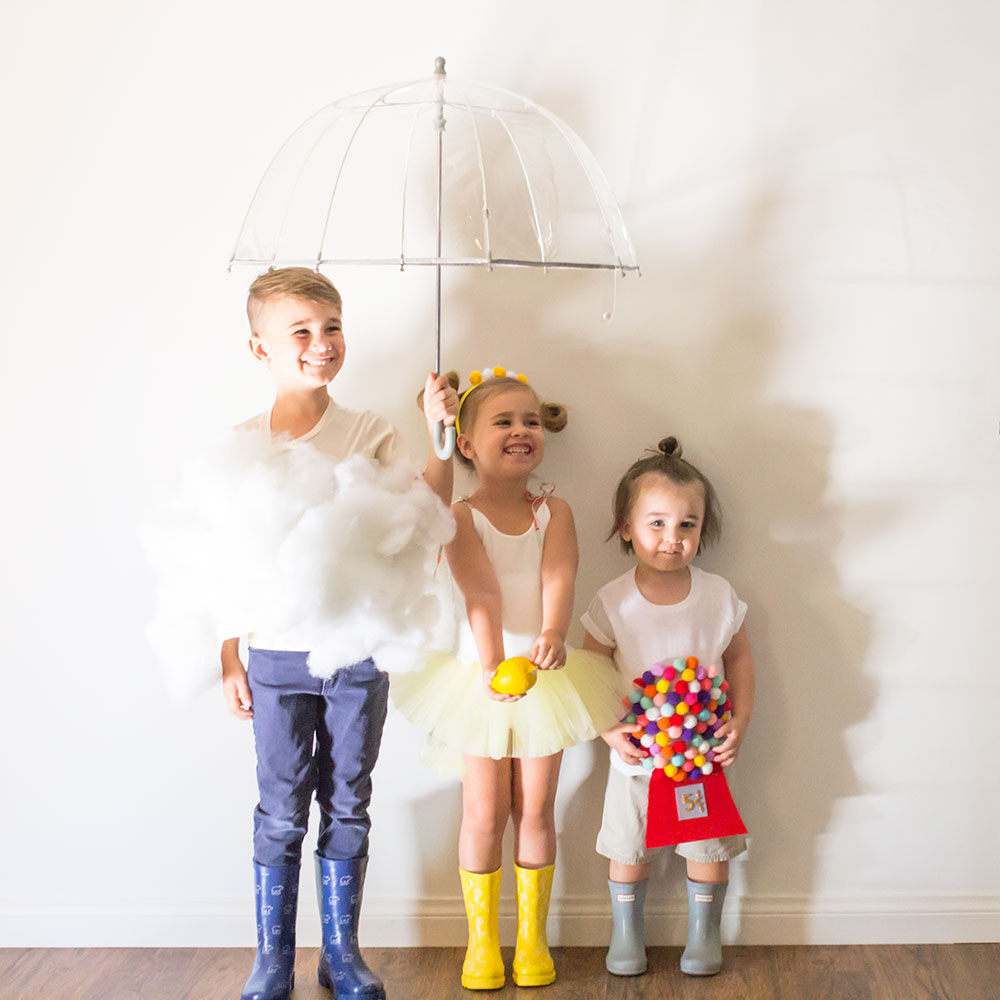 What are you little one(s) dressing up as this year? I would love to know in the comments below!
Hey! If you like these costume ideas, go ahead and pin this on your favorite Pinterest board:
This post contains some affiliate links and all of my own opinions. Thanks as always, for supporting the brands we love!