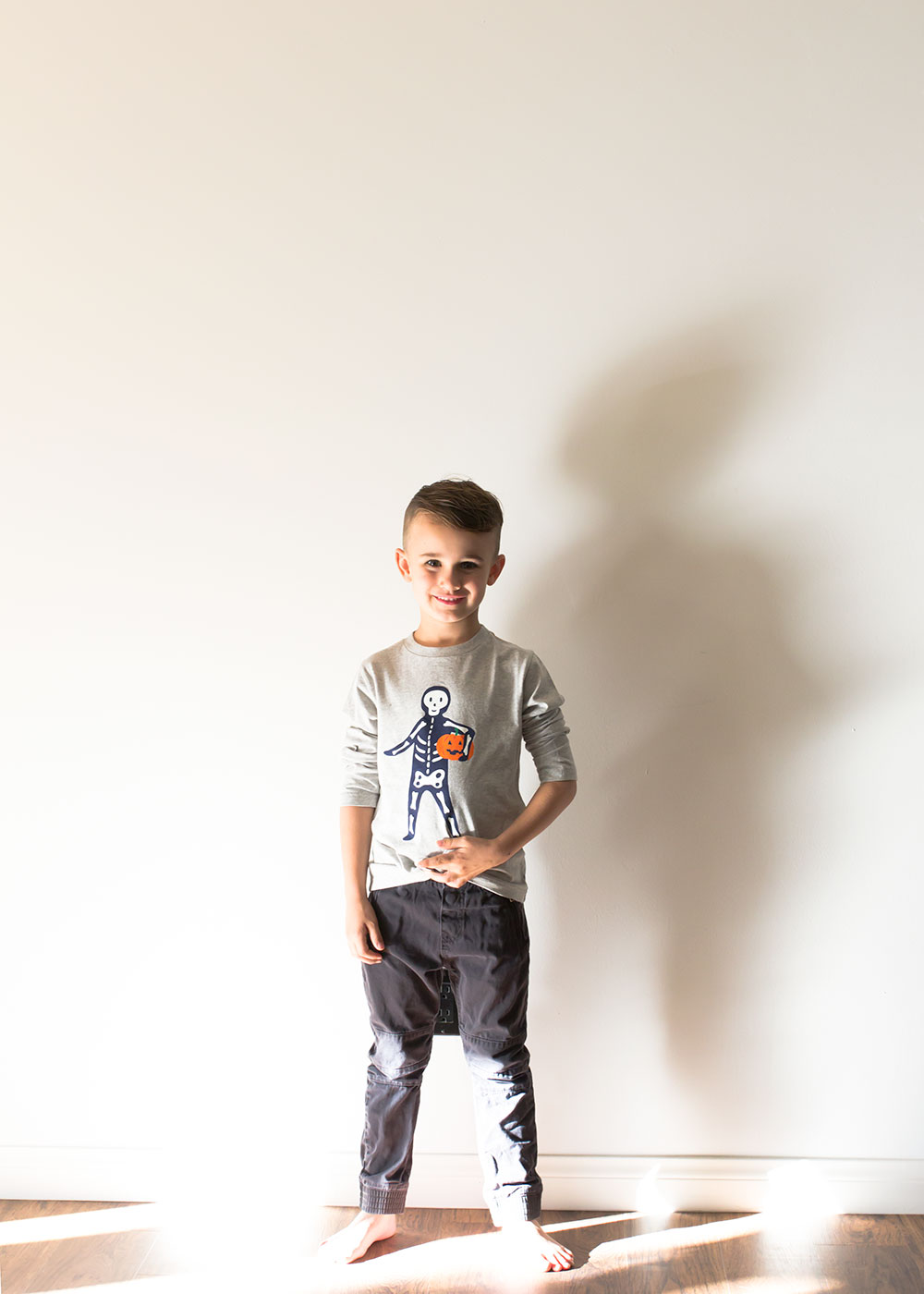 We are finally getting in the Halloween spirit over here! Today we teamed up with Mini Boden to bring you this fun and easy halloween costume idea: Goldilocks and the 3 Bears! Mini Boden also has some of the cutest festive tees and fun glow in the dark jammies for all the kiddos in your life! Which got me inspired to create this Halloween costume look. I think my big boy will be wearing his spooky tee every day until Halloween.
If you caught this post last year, you know I've never been too big on Halloween. I get stressed out just trying to think of creative costumes and I don't like most of the cheapy ones you can find at the halloween stores that pop-up everywhere. I also don't like spending a ton of money on a costume that will only be worn once. Instead I love the idea of getting a few quality pieces that will last them at least the season (or longer in our case because we always hand them down).
Despite my personal dislike for Halloween, having kids makes holidays way more fun! So this year instead of waiting until the last minute, I figured I would get a jump start on a few fun Halloween costume ideas! I'll have another one coming at you on my Instagram this week. But too kick it off, I wanted to share here on the blog my sweet Goldilocks and the 3 Bears.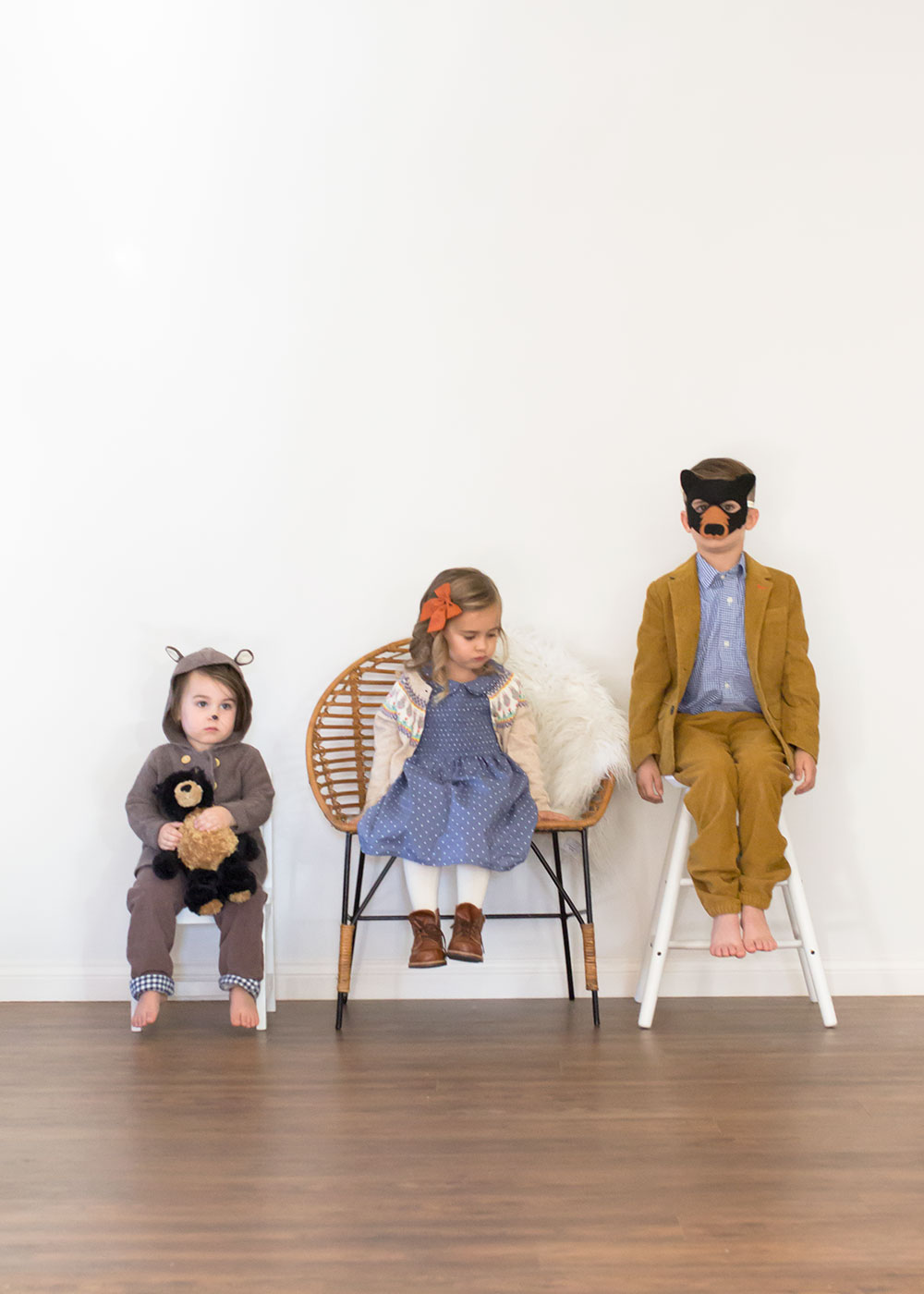 As I was trying to think of something all three of my kiddos could be together, I came upon this sweet Mini Boden dress. It reminded me of something out of a fairy tale. And then I saw that cute little bear hoodie and it came to me to do this look! My big A's bear mask was one we already had from our dress up bin. The boys had a great time growling at their sister and she loved having her hair curled in ringlets. Since we were short one bear, Diego's stuffed animal stood in as our third. 😉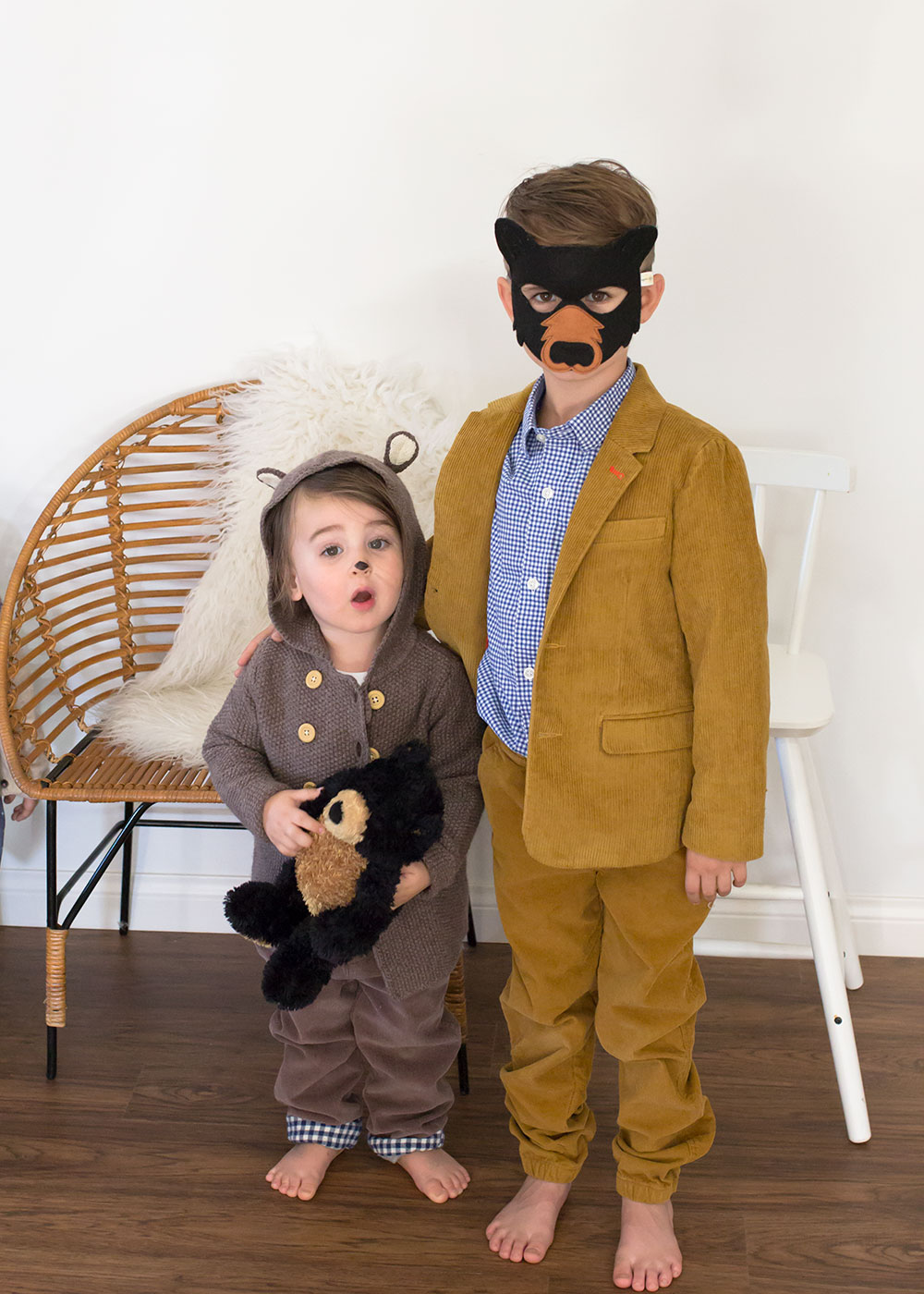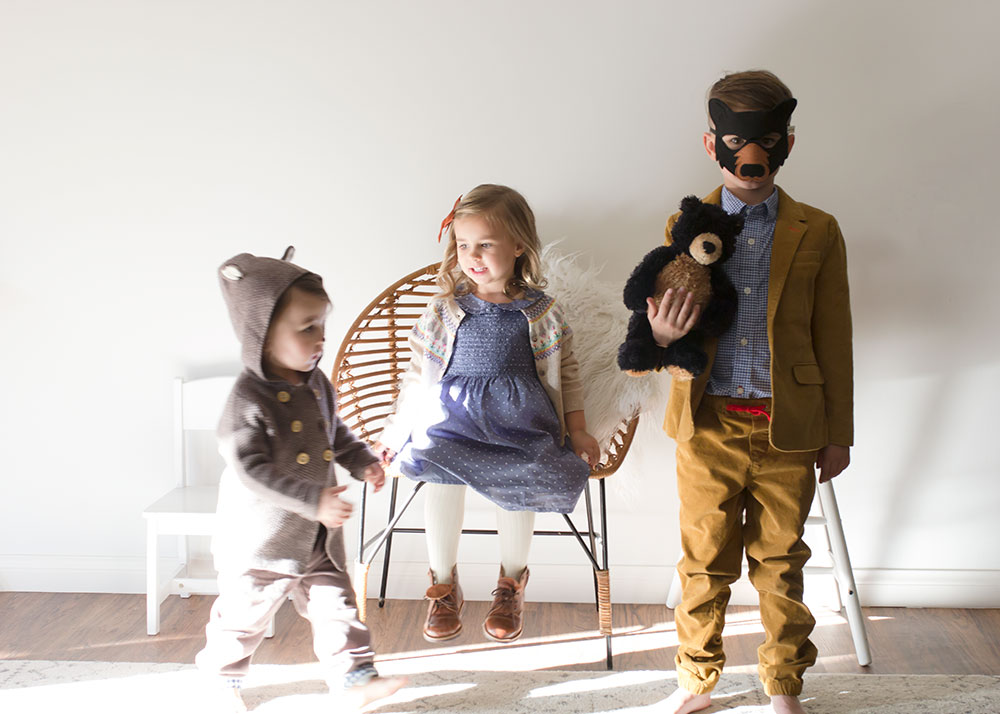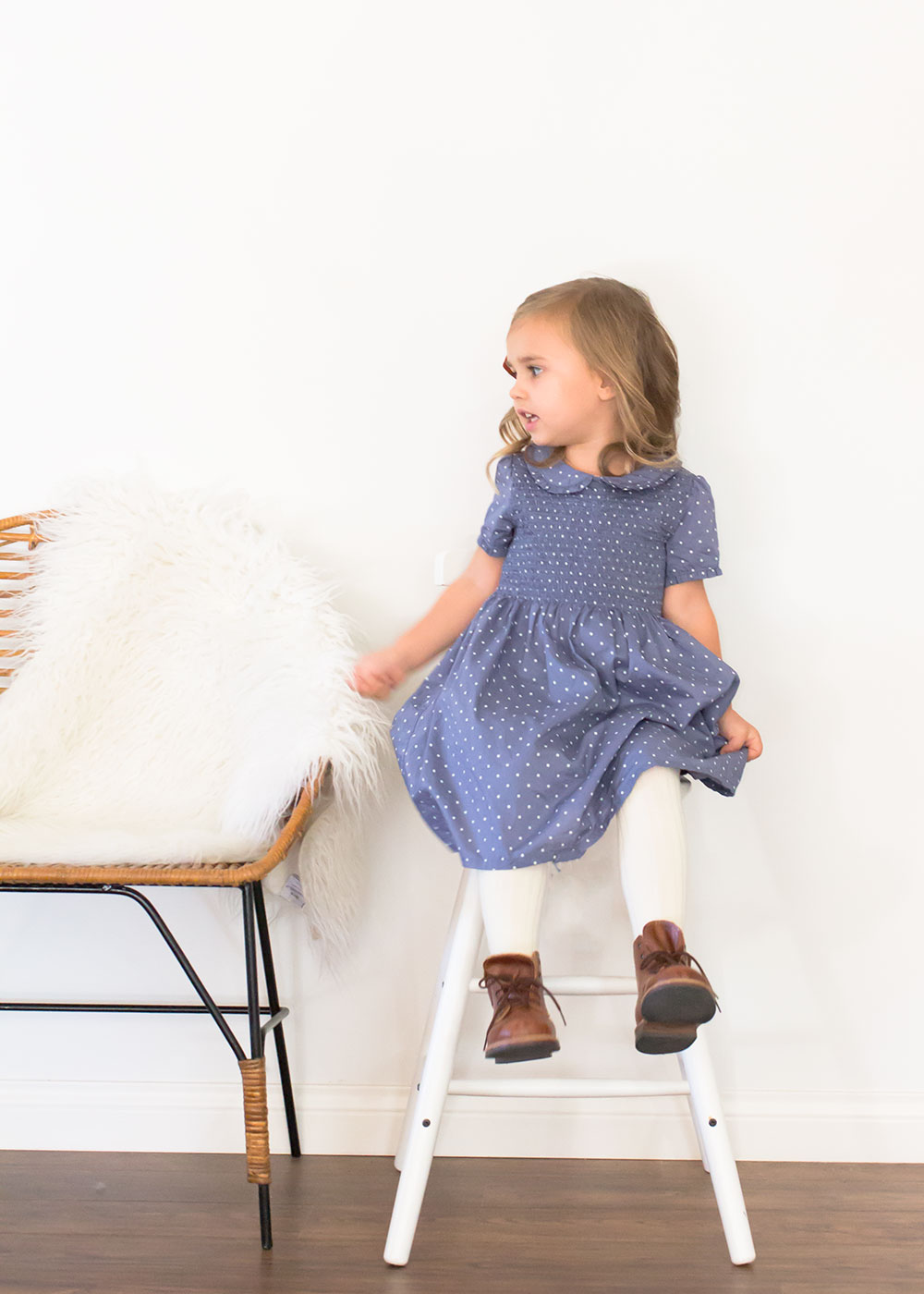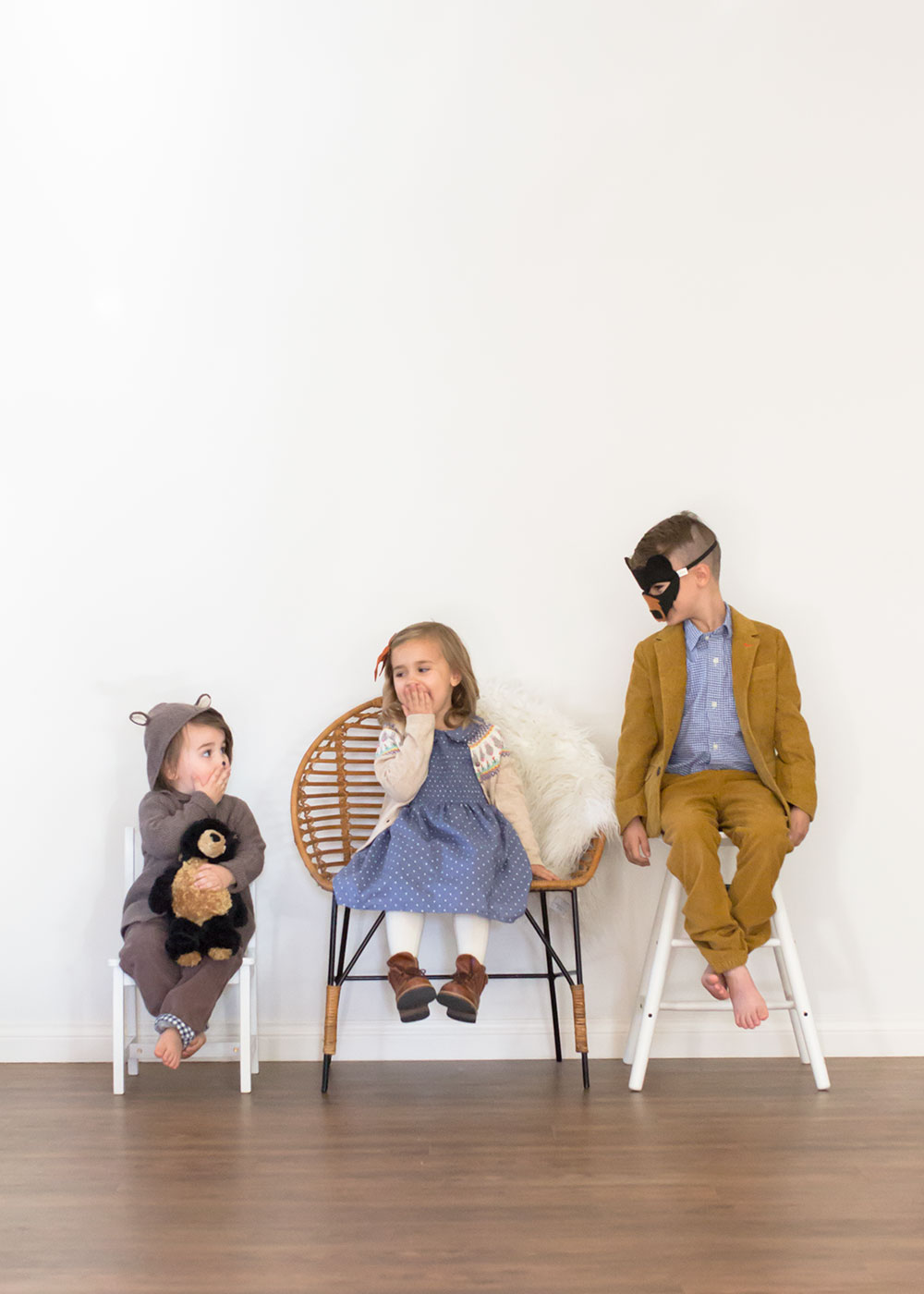 I hope this inspires you to create a Halloween look of your own! Whether it be with clothing your kids already have, or cute stuff from the new Mini Boden collection, get creative and have fun!
A few of our friends are sharing some frightfully good fun on their blogs along with more Mini Boden Halloween styles. The Chirping Moms have Spooky Ghosts made from paper plates and toilet paper plus easy costume ideas. For a delicious fall apple recipe for kids, visit I Love You More Than Carrots. Head to The Southern Mama Guide for Non Candy Treat Bags for Preschoolers. For more cute costumes, see what Hello Baby Brown created. If you loved the Mini Boden Halloween pajamas, be sure to check out Momfessionals Sweet and Spooky Halloween book suggestions to read at bedtime this Halloween season. Trick or treat!
If you love this Halloween look, go ahead and pin this to your Pinterest board!
all clothing by mini boden | boots | bear mask
This post was created in collaboration with Mini Boden. Product was gifted to me in exchange for my sharing with you our unique idea for kids'  Halloween costumes. Thanks as always for supporting brands we love!