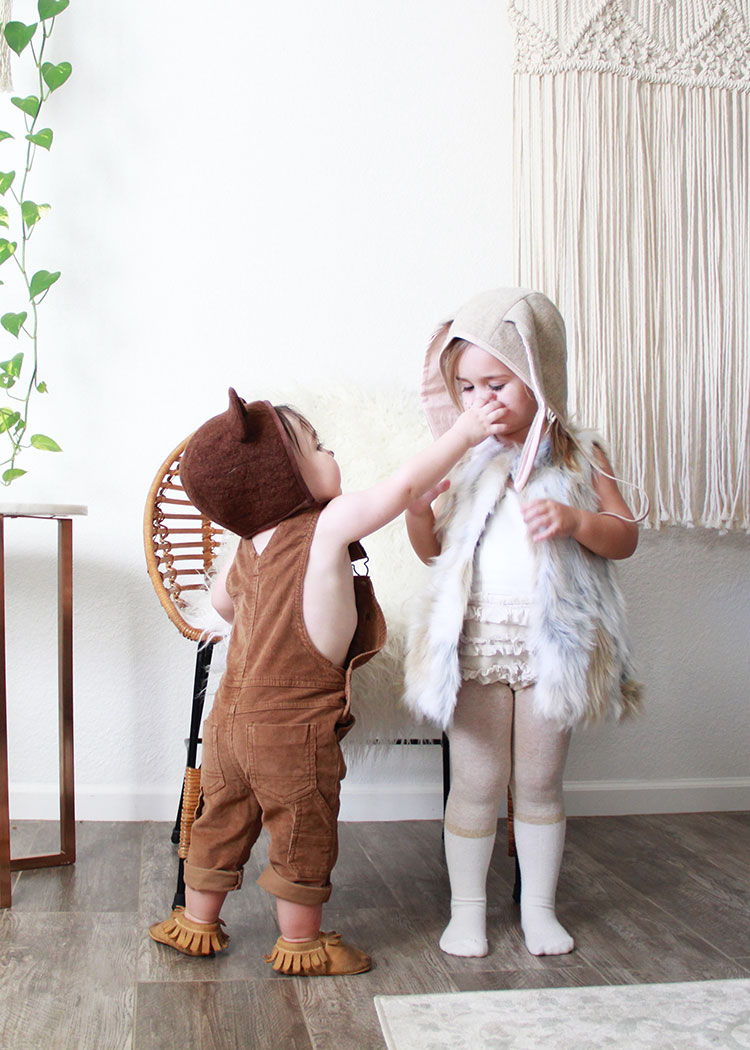 With Halloween in just a few days, today I'm alllll about last minute Halloween Costumes. I'll be honest, I'm not actually a huge fan of Halloween. I love pretty much every other holiday, but Halloween I could do without. Some of it probably has to do with the fact that I am an all-or-nothing gal. I like to go big with a party, holiday, or celebration, or just not do it at all, haha. Type A personality, anyone? I over-stress about dressing my three kids or our whole family in a group costume. But my kids get older, I have less and less of a say in what they chose.
The other thing I don't love about this holiday is spending money on cheaply made costumes that kids only wear once [or maybe a handful of times, if you're lucky]. As a former technical designer in the fashion industry, it pains me to see this cheaply made stuff all over kiddos. But don't get me wrong, I'm not above it. My kids, like most kids, LOVE that stuff. We have a dress up box full of hand-me-down princess dresses from their cousins. And this year I finally caved to my oldest's repeated request to be a ninja turtle. He's literally been begging me for years, so it was time to put aside my own reservations about it. We bought it at Target.
But since I can still persuade the little two in my direction, I pulled together these little woodland critter costumes. What I like about doing costumes this way is that I can use all of these items again in their everyday wardrobes. So even though it might be a little more money up front, they get much more wear out of them in the long run. Throw a little face paint on and call it a day!
See the links for where I got everything at the bottom of this post!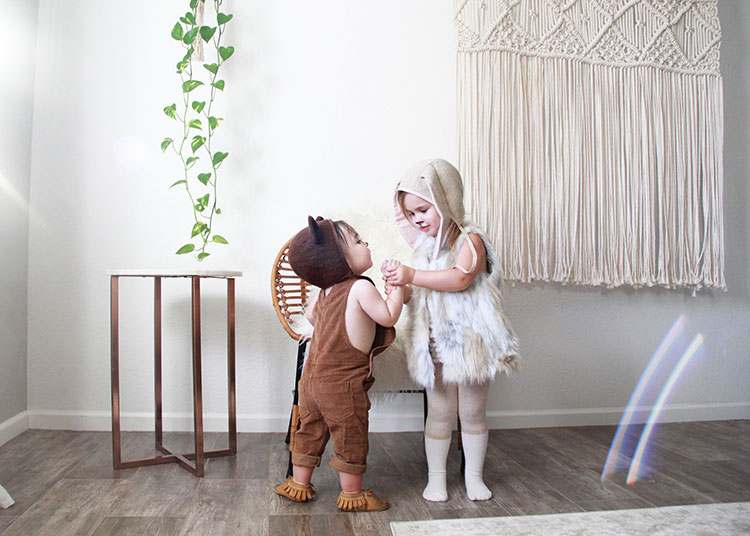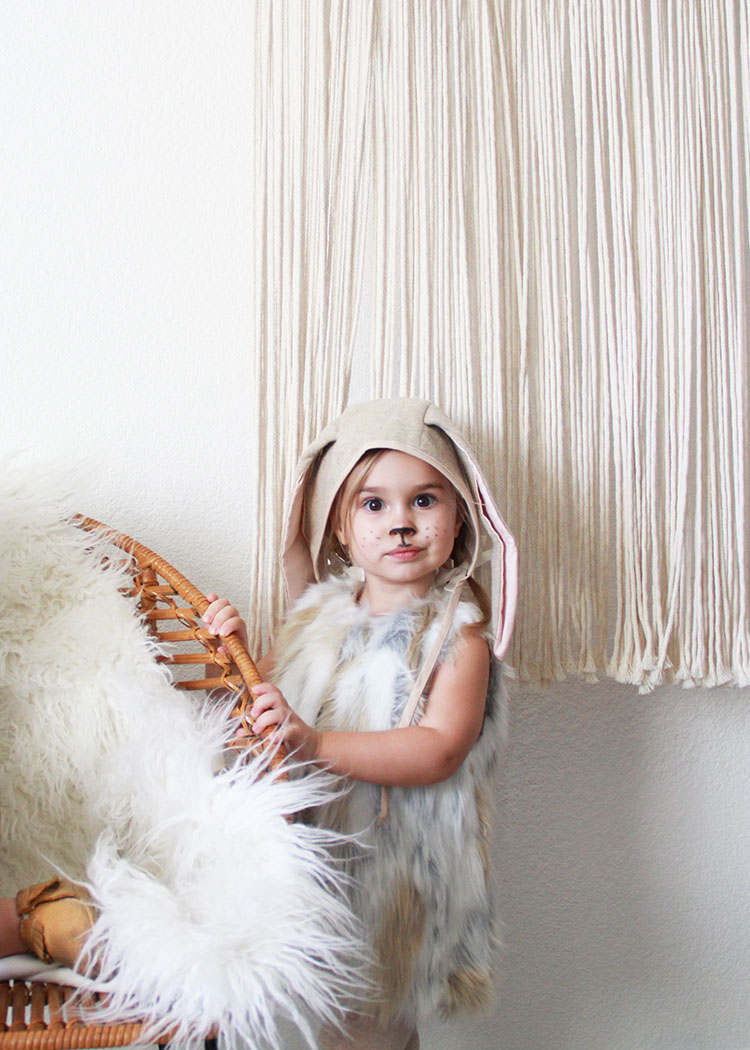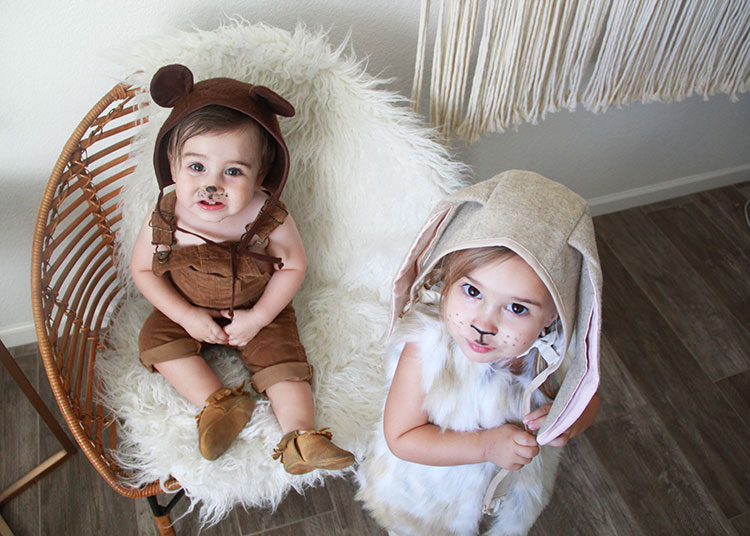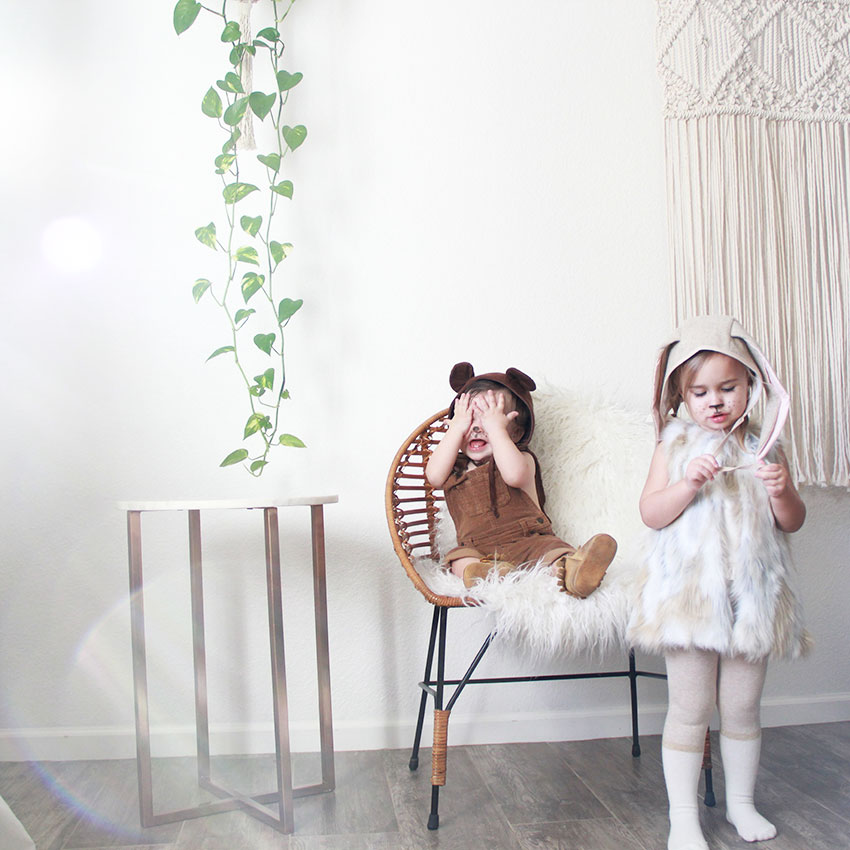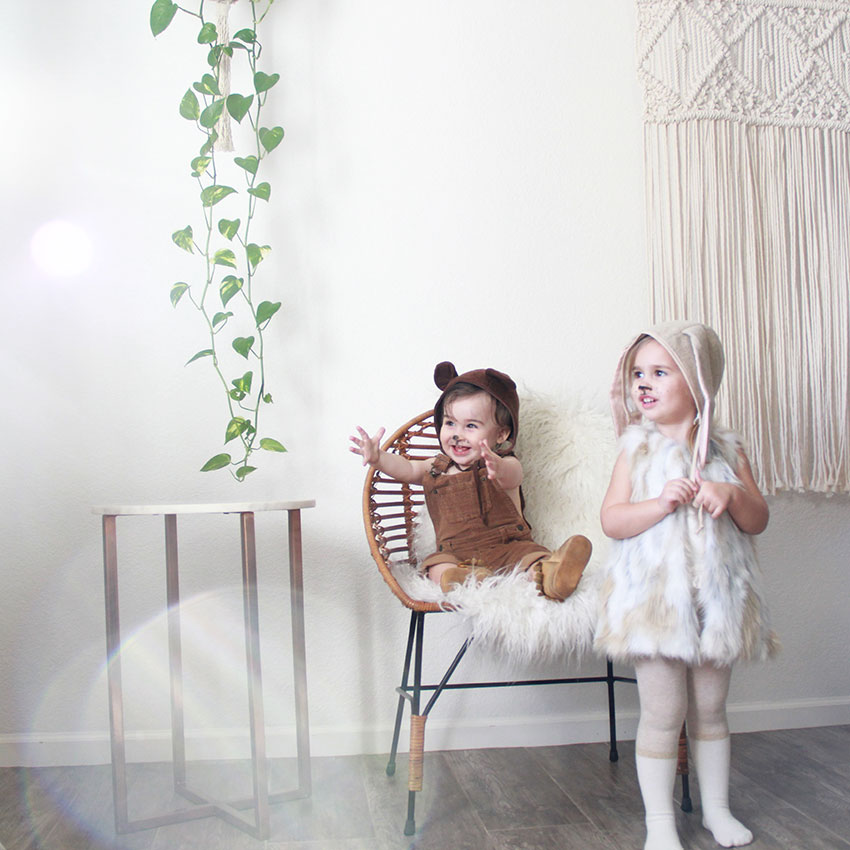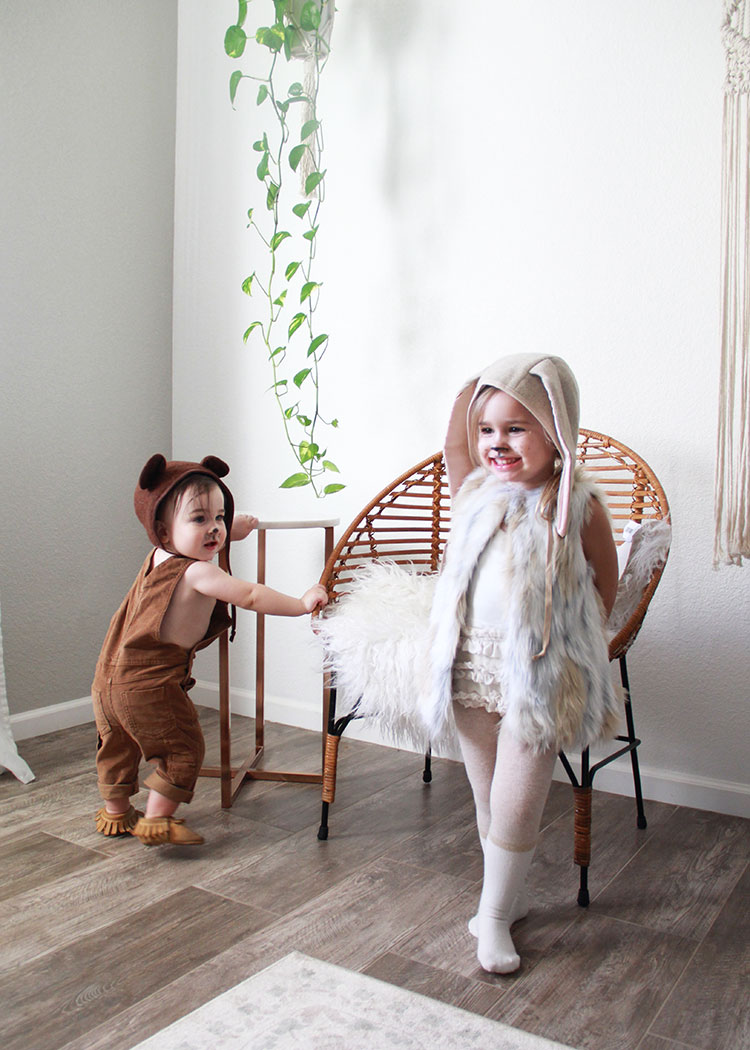 brother bear: // bonnet // overalls // moccs
sister bunny: // bonnet // vest [similar] // romper // tights [similar]
For more last minute Halloween costume ideas, check out the storybook series I styled last year in collaboration with Opposite of Far and Qiana K. Photography: Part I, Part II, and Part III. Also if you want something SUPER easy, check out last year's family costume I pulled together at the last minute.
This post contains some affiliate links for your shopping convenience. All opinions expressed here are my own, as always!