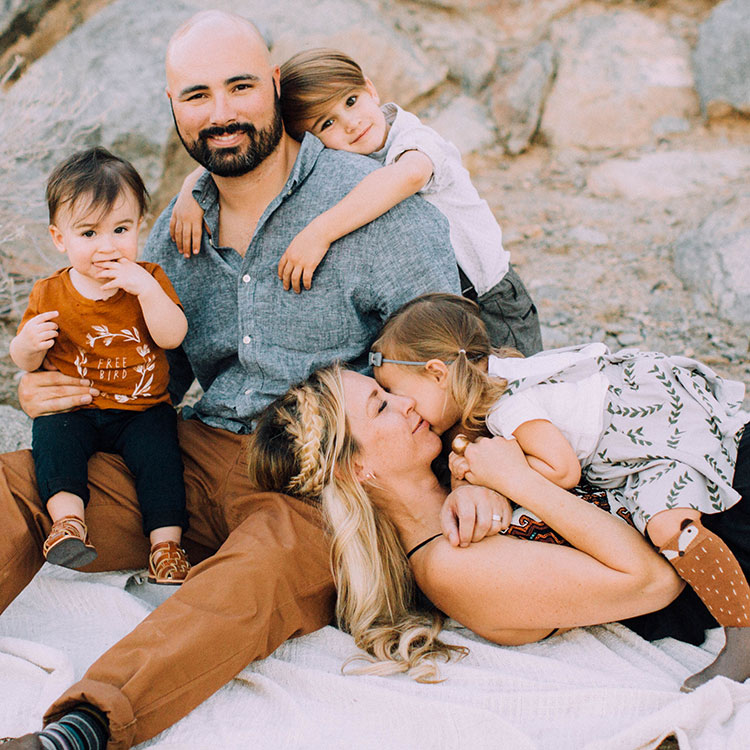 It's that time of year where a lot of people are getting ready to take family photos, so today I am sharing my top 6 tips for styling family photos. To be honest, this year I wasn't even sure we were going to take family photos. I am so fortunate to work with a few talented photographers on a regular basis. So we actually have a LOT of beautiful images of us from throughout the year. I am also a huge advocate for documenting family moments with a professional photographer periodically, even if it is just once a year. Even more if your babies are younger because – they grow up SO fast.
So at the last minute, I decided to reach out to a photographer who's work I had admired for a while to see if she could squeeze us in. Lucky for me, Griffith Imaging was available! Not only did she squeeze us in, she turned around the most BEAUTIFUL images for us. I am so obsessed with them, I just have to share an abundance of them with your right here. If you are a Phoenix local, be sure to check out Jennifer of Griffith Imaging!
And because I TOTALLY understand how stressful it can be to pull looks together for your whole family, today I am sharing 6 of my styling tips that I use not only for my own family, but for my styling clients as well.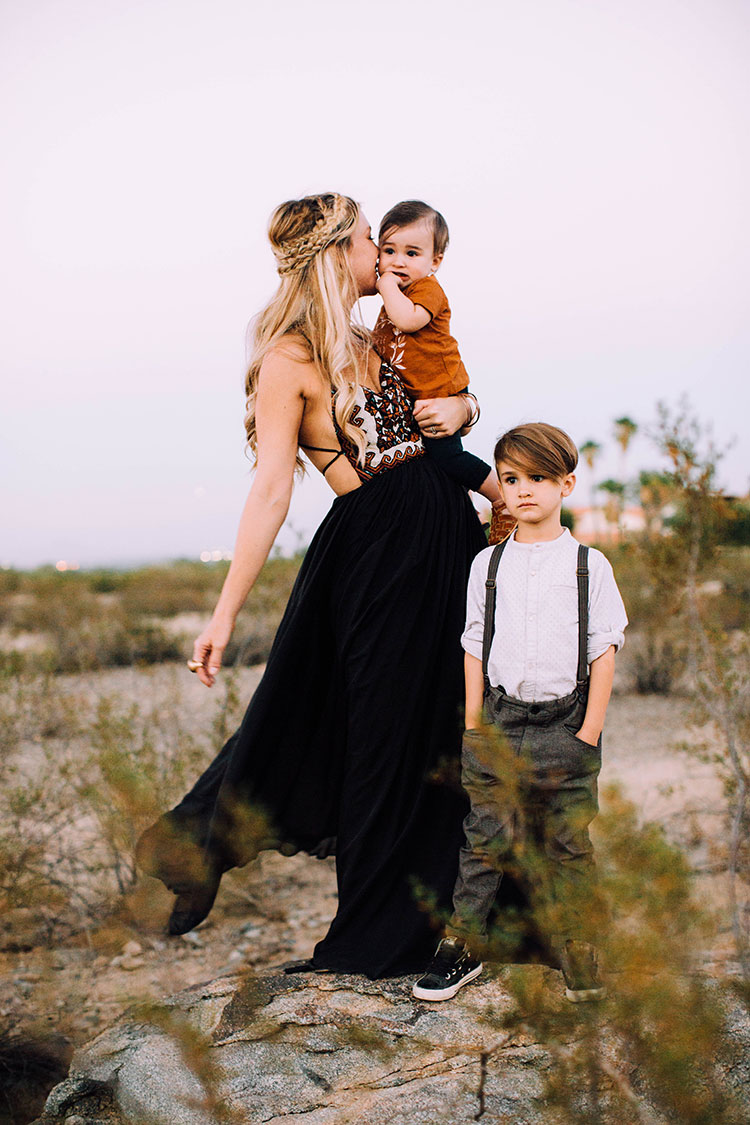 1. Start with one person's outfit. It's easy to get overwhelmed when starting to plan all the outfits at once, and understandably! So if you already own something that you love and you know want to be a part of your pictures, start there. Same goes if you are purchasing new pieces. In most families, it is usually you [mom] who is doing the shopping and planning for the family. So it is easiest to start with yourself.
EX: I recently got this dress for a wedding we went to. Unfortunately [or fortunately, depending on how you look at it!], we totally forgot to get any pictures of us when we were all dressed up before the wedding! So I had the gorgeous dress that was just BEGGING to be photographed. It was perfect to wear it again for our pictures and build the family's outfits around it!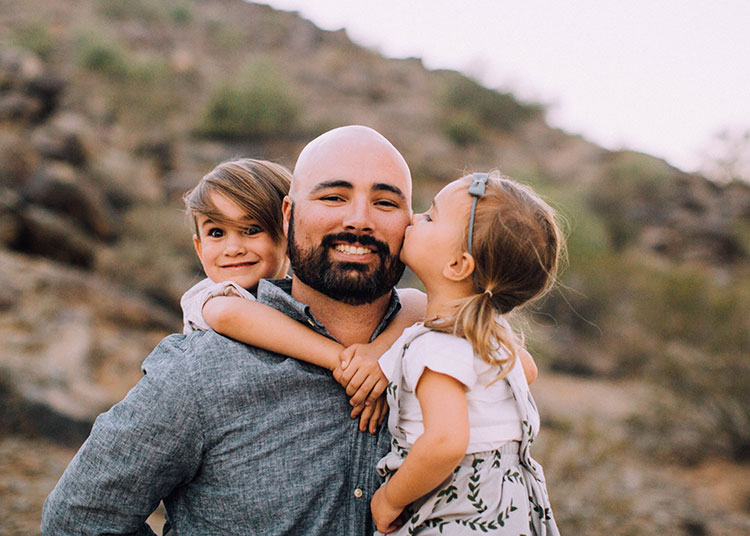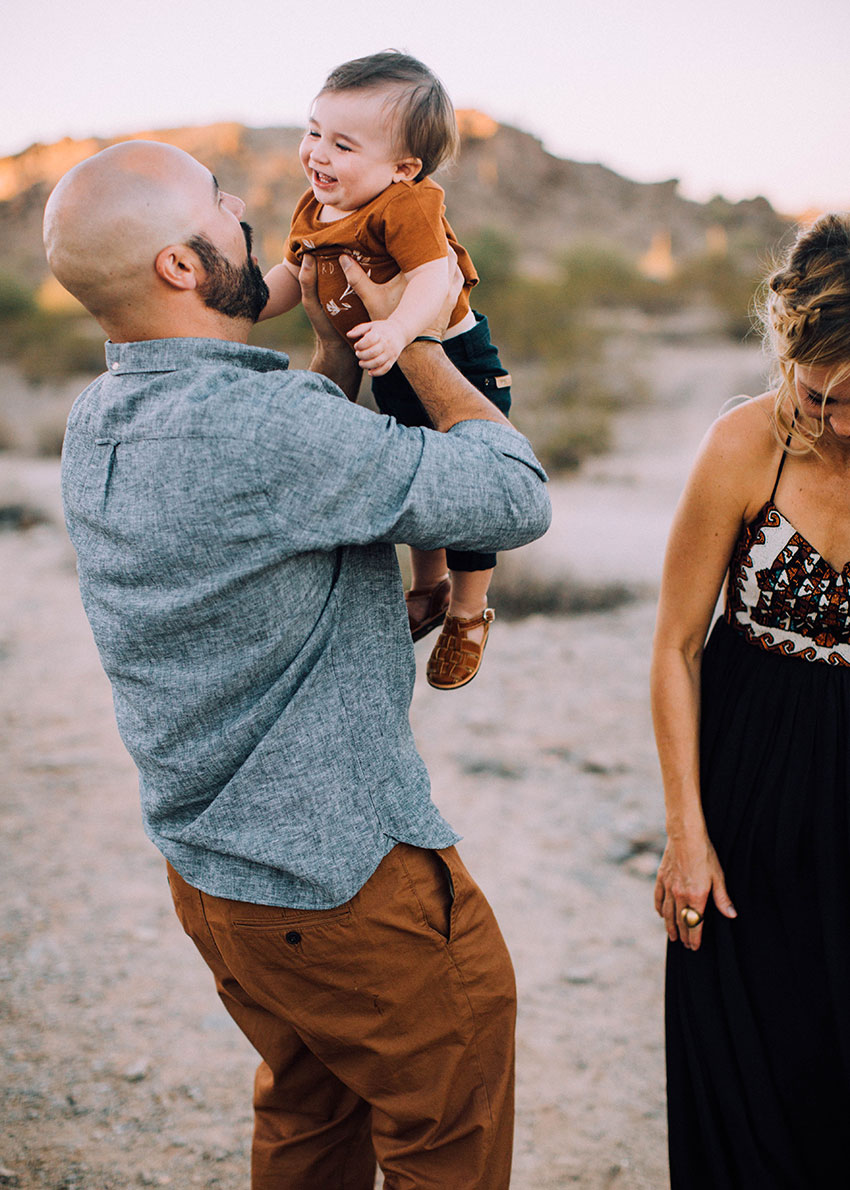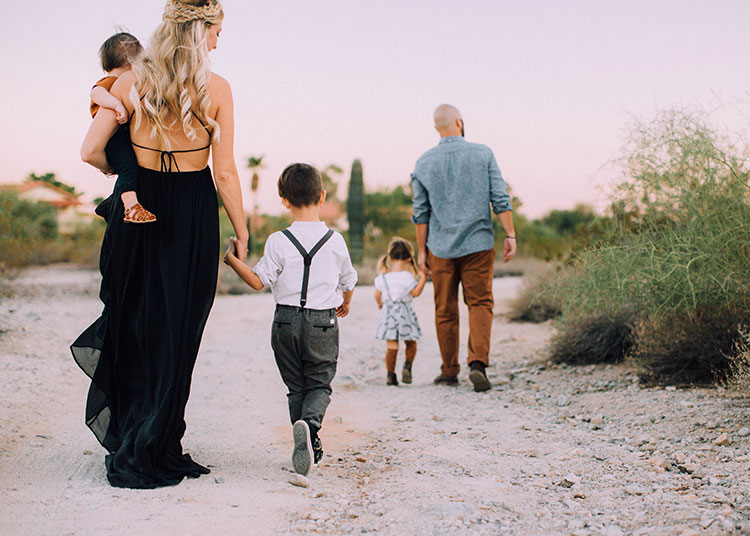 2. Stick to a color palette. Sometimes, I even start with a color palette and then go shopping for pieces that fit. It's no secret that I love the white/off-white/lighter side of the neutral family. [See these favorite family photos, these with our extended family this past spring, and also these Mother + Child Co. shoots.] To me, that color palette always works. The point is, once you have a color palette, try not to stray to far away from it too far.
EX: Here, my dress is black, but there are a lot of neutral colors in the beading that I pulled from: ivory, rust, copper, and blue. As you can see, I pulled some of those colors into everyone's outfits.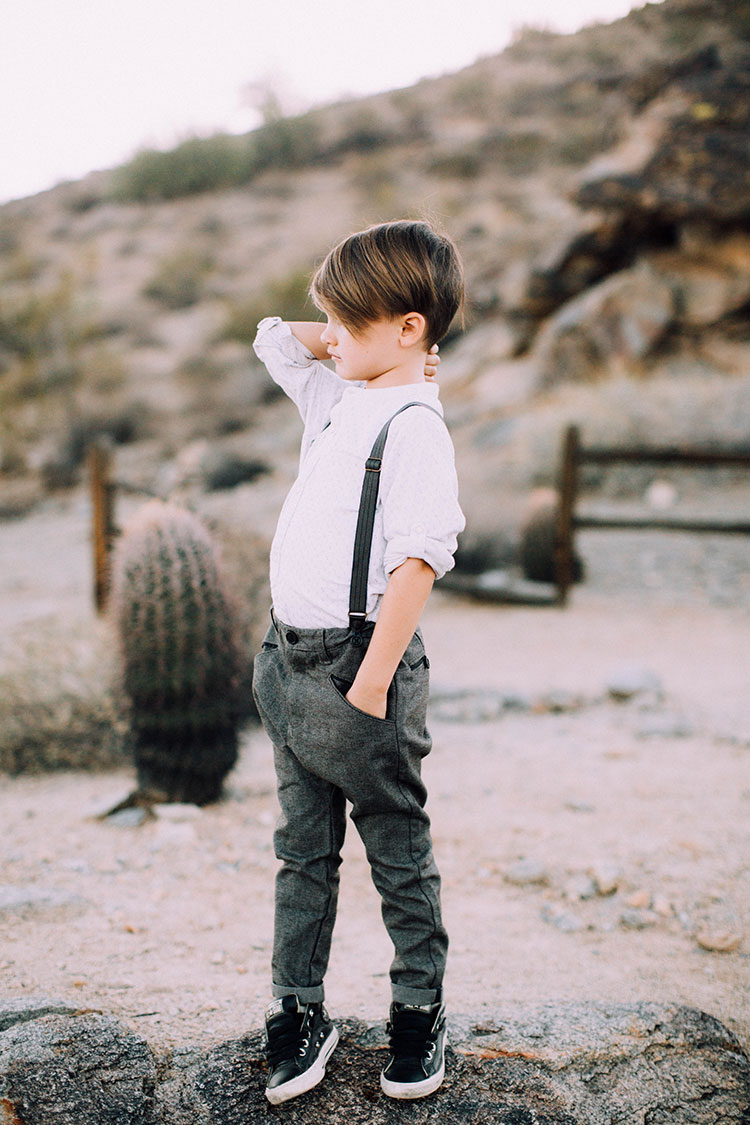 // his shirt // suspender pants // shoes //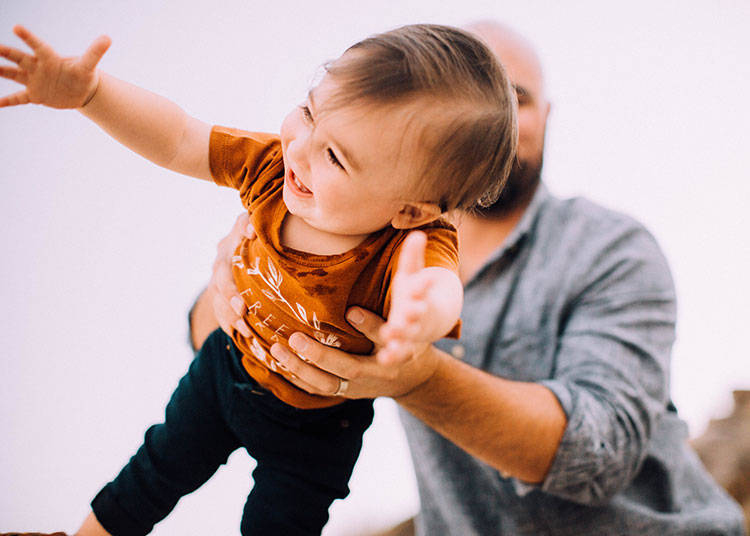 // his shirt // pants // shoes //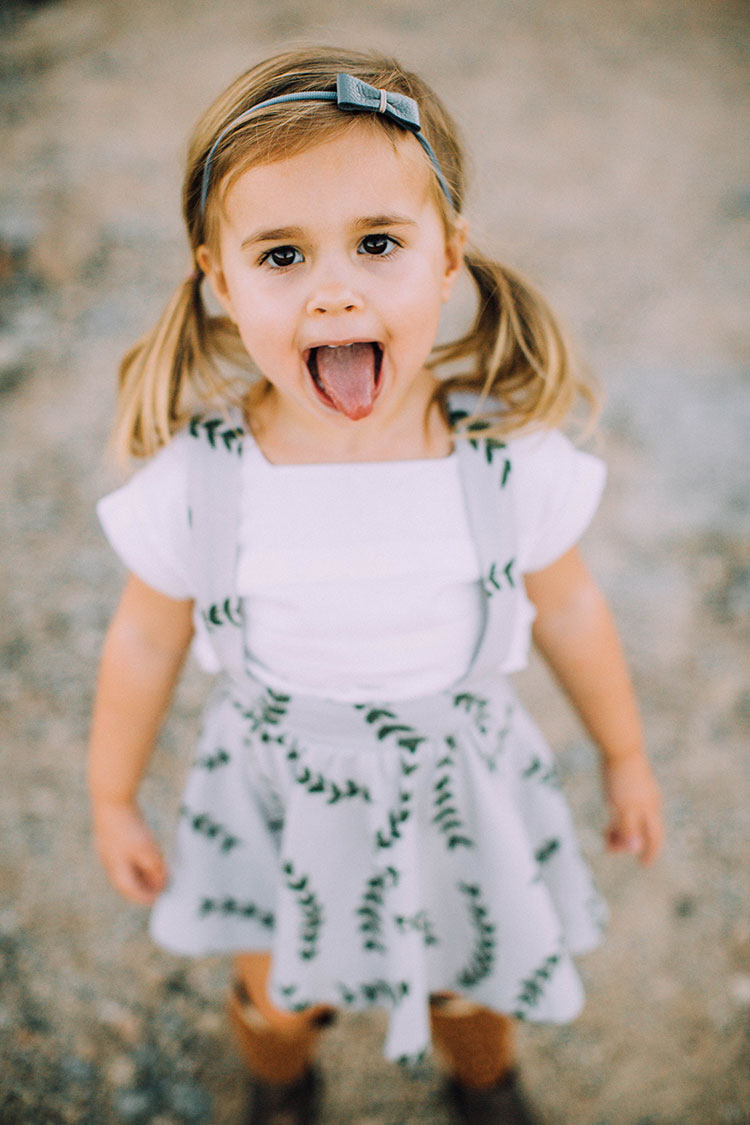 // her bow // shirt [similar] // suspender skirt // socks // boots
3. DON'T dress everyone the exact same. This is one of the biggest mistakes I see in family pictures. I know it is tempting. Everyone in white shirts and khaki pants and call it a day! But in the end, everyone ends up looking kinda flat.
EX: I actually work hard to make sure no two family members are "twinning". Here, because my husband wore the camel colored pants, my baby boy wore a dark denim, and my older one work a charcoal grey. Both my oldest son and my daughter had suspenders, but the styles of those pieces are totally different. The look gets pulled together with similarities in style and color. But still, no two outfits are the same.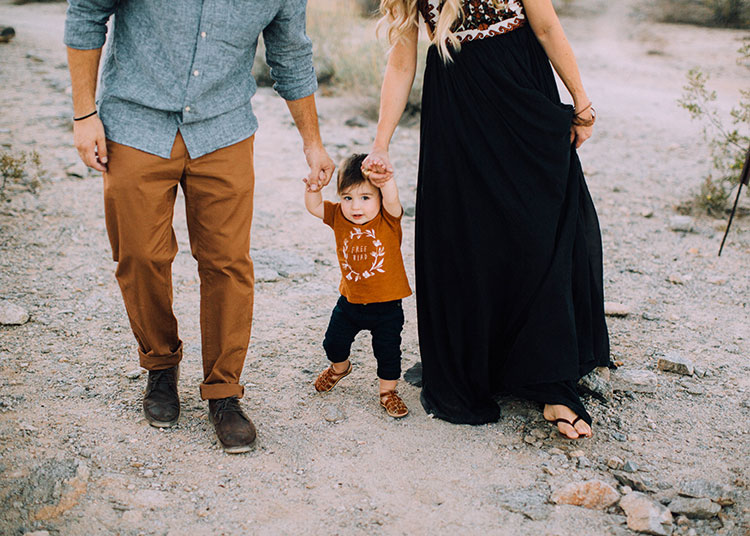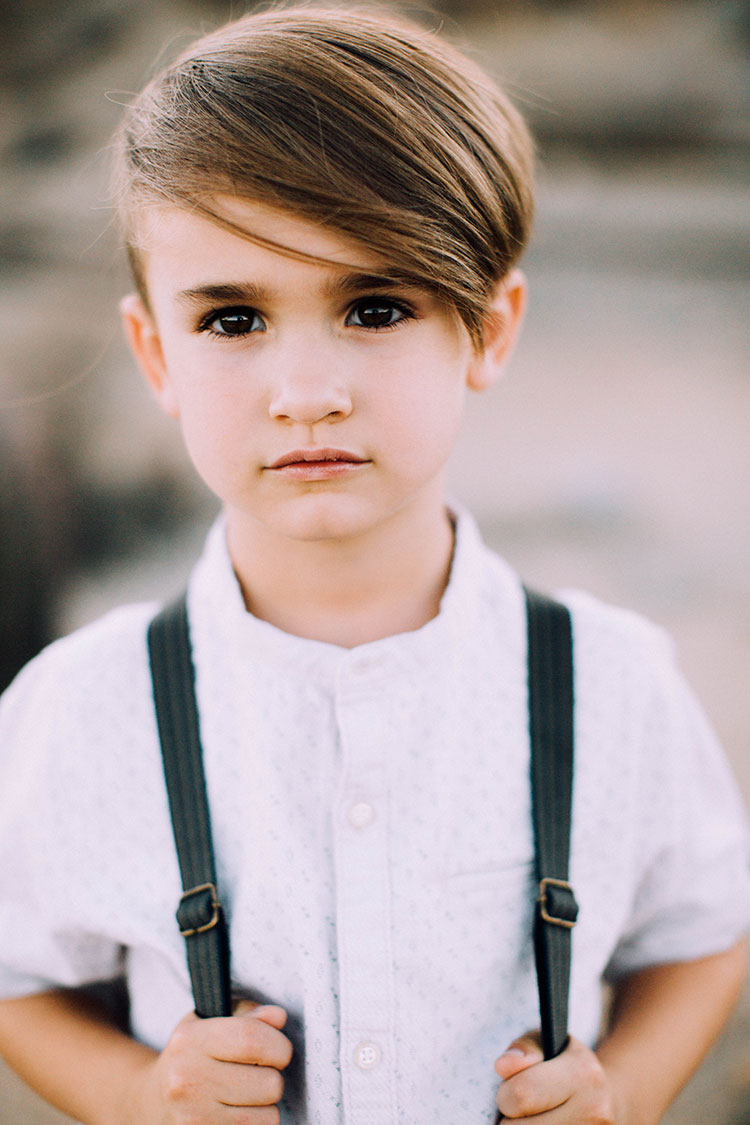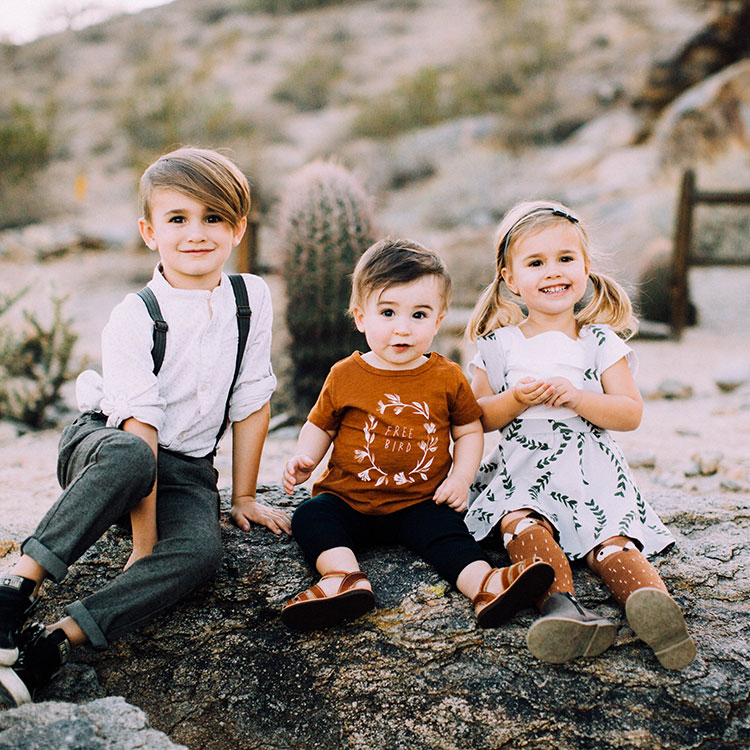 4. Plan before you shop. This will save you time and money! Do not just go out to shop aimlessly. Check online first at some of your favorite stores to see what they have. This is also a good way to check back colors and styles with what you may already have on hand. I spend hours online shopping for my clients before I arm them with a style guide to go gather what they need. Try to shop as much in advance of your photoshoot as well because you may need to order some pieces online and you want to be sure they arrive and work for you before your photoshoot day.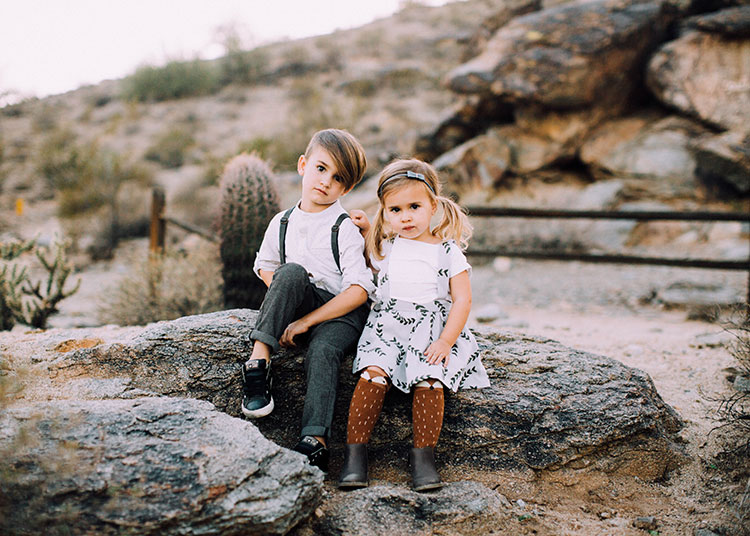 5. Be flexible. Even if you plan everything to a T, things might not work out the way you thought. I usually get a few options for most family members so I can play with things on everyone at the last minute. Then I just return what I don't use!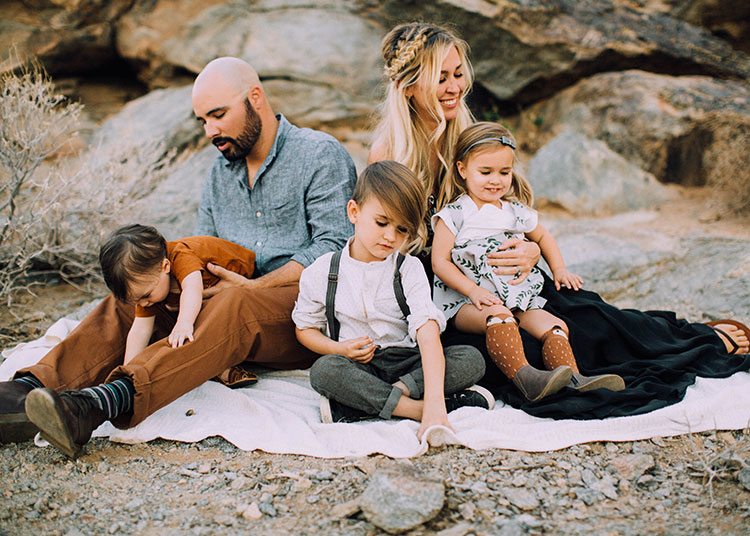 // dad's shirt // pants // shoes [similar] //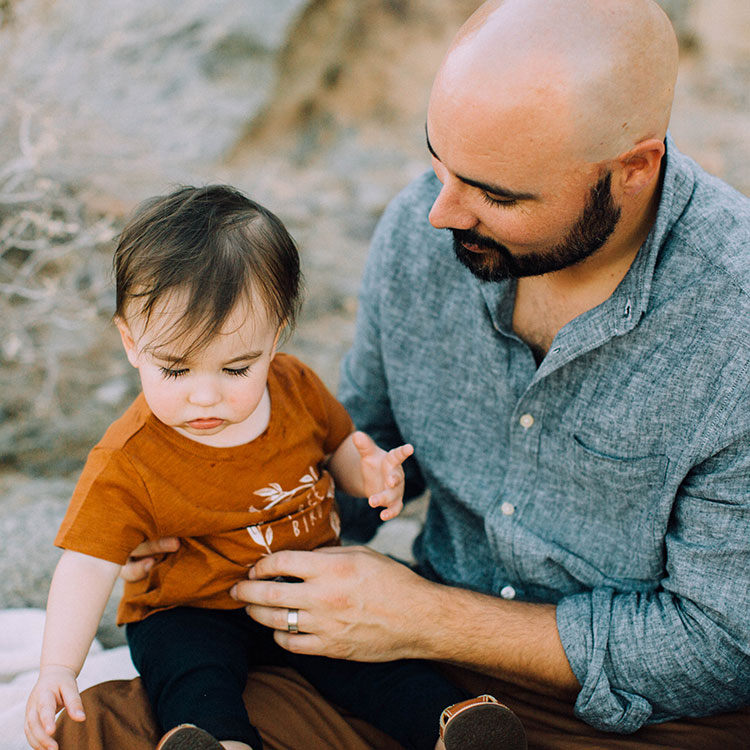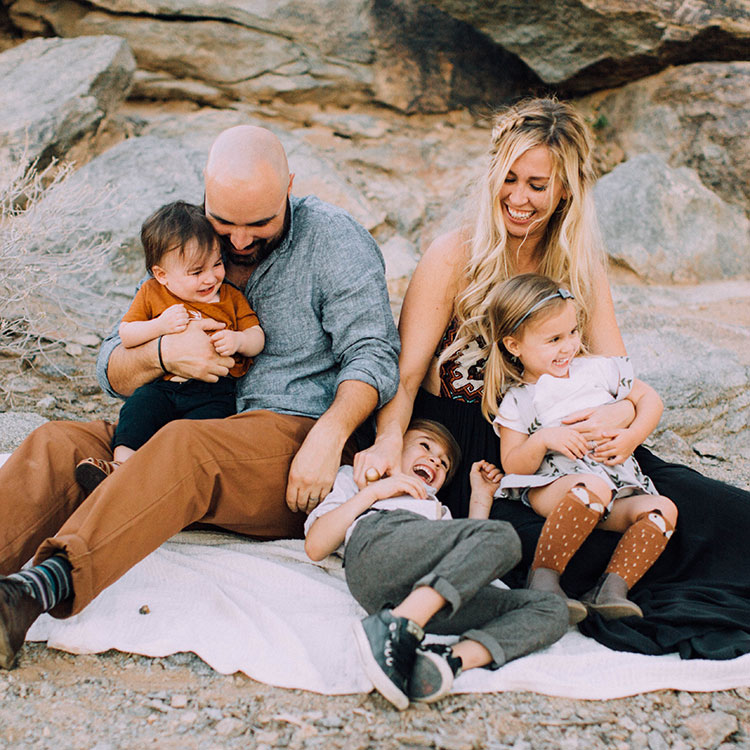 6. Don't be afraid to break the rules. Despite these rules and any others you may have heard, don't be afraid to do your own thing and try something that uniquely fits your family!
EX: My husband thought my dress was very formal compared to what I had him wearing. And he is right – kind of. The thing is, this is not an event with strict dress code. The formal-ness of this dress is balanced out my minimal jewelry and shoe choice, and coordinates well with my eldest's slightly more formal look. And my littlest is also more casual. So everyone's outfits compliment one another.
Hope these tips help! Now that we have our pictures back, the only trouble is trying to pick which one will make it onto our minted Christmas card!
All photos are copyright Griffith Imaging. Please do not re-use without express permission. This post does contain some affiliate shopping links for your convenience. All opinions expressed here are my own.