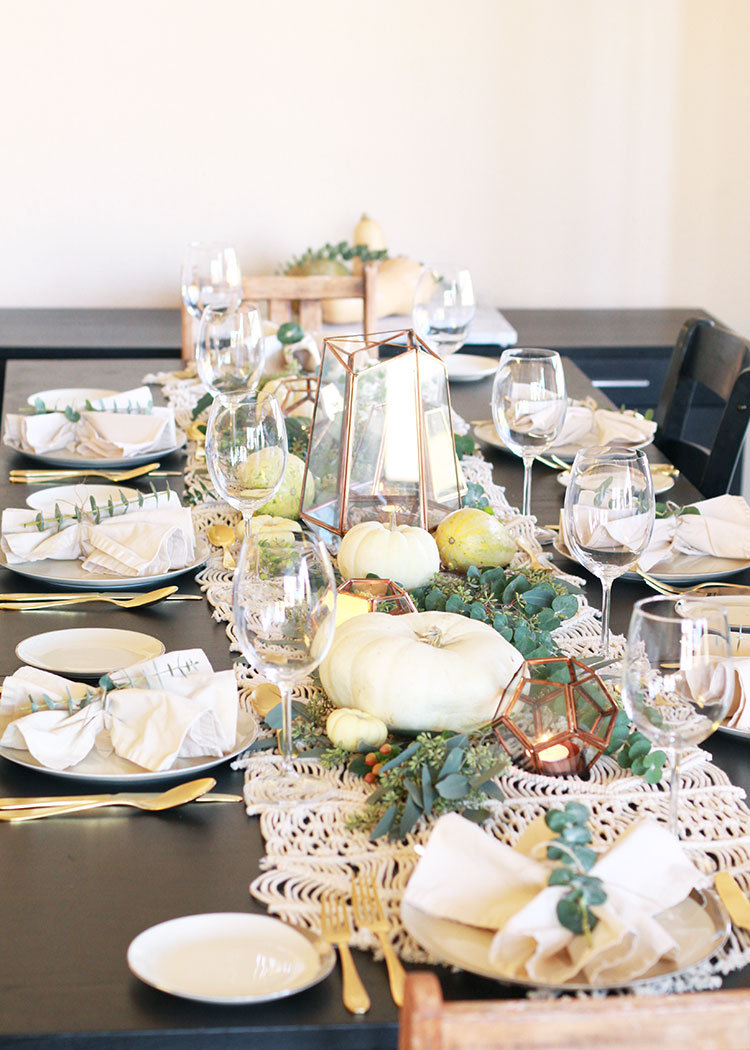 Now that November is here, I am getting SO excited to host Thanksgiving! Thanksgiving and Christmas are my two favorite holidays of the whole year. Thanksgiving might actually be my very favorite because I love all the food, getting together with family, and no pressure to buy/exchange gifts. It's like, the best.
My husband and I have had the tradition of hosting Thanksgiving since we moved to California together more than ten years ago. Back then, we were flat broke, and couldn't afford to fly back home for the holidays. That first Thanksgiving was a little sad. I insisted on making all the traditional food and we invited a handful of friends that we knew over. Friendsgiving, if your will, but before that was a thing. Only one of our friends ended coming, late. We had WAY too much food. So we made big plates for all the staff at our apartment building that day with the leftovers. Even though there weren't a lot of people there and we weren't with our family, we had each other and we still made it fun and memorable.
Over the years living in LA, our Thanksgivings grew. I always made all the traditional foods, we always had friends over, and sometimes our families would fly out to see us too. One year, we probably had 20 people over and of course, the disposal in our 1960s apartment broke. My mother-in-law had us doing dishes in the bathtub! haha. So many treasured memories.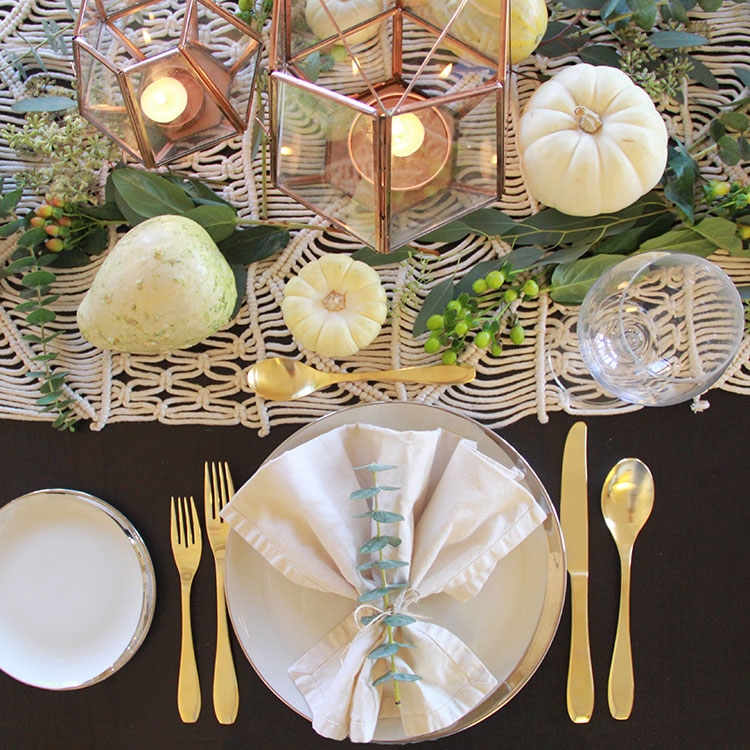 Nowadays, we like to go ALL OUT. I love a good tablescape and lucky for me, my little sister is basically a pro at it! But seriously, her job in our family since she was very little was to set the table for Thanksgiving. These pics are from our tablescape last year that she helped me put together with what I had on hand! She's clearly upped her game since childhood. 😉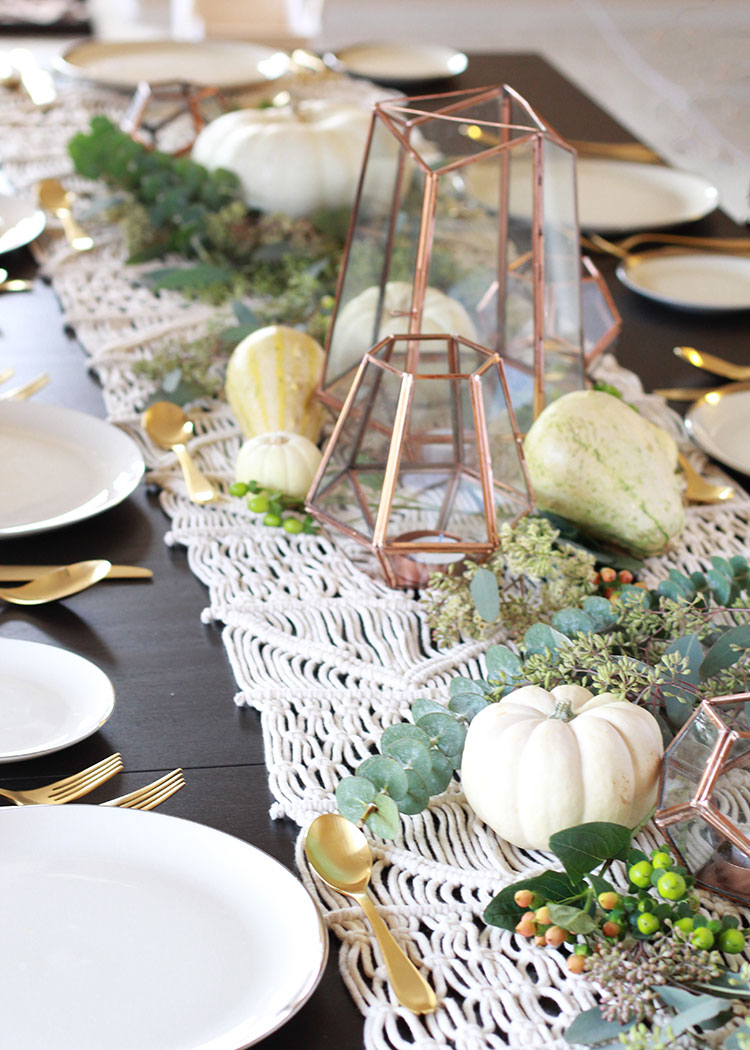 This year, we are looking forward to hosting again, as always. And because I like to be fancy, I was browsing all of Minted's Thanksgiving products and I think some of them will need to make an appearance on our table this year! First of all, how cute are these invites?! Some of them are traditional paper printed, but others are FREE digital invites! If I must send a digital invite, I prefer it have a good design like these. Click on each image below to get to the specific card!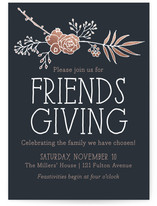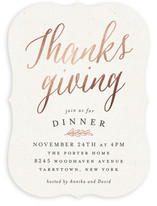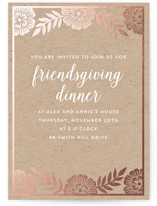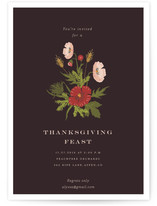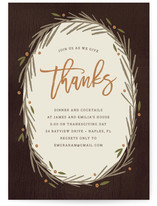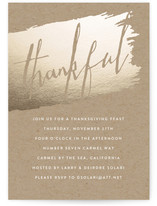 We usually do placecards [but forgot last year!] and there are so many options on Minted. Such a fun and easy way to spruce up the table. They also have coordinating menus and table linens.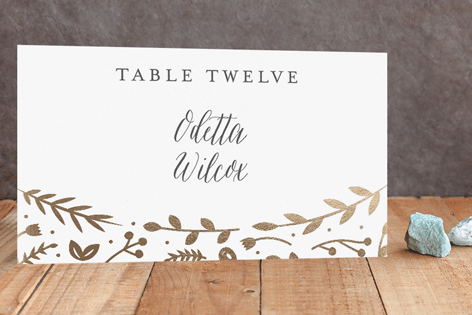 I also love the idea of these personalized stickers to label leftovers for guests to take home. Because as I said, we always have too much food in the end!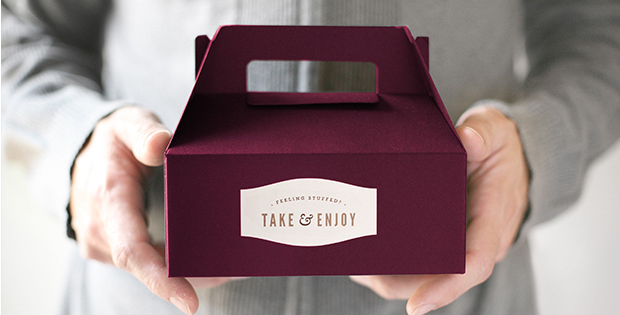 Hope this gives you guys some ideas and that everyone who is hosting Thanksgiving this year has at least half as much fun as I do! Happy Hosting!
Oh also, if you love Minted like I do, stay tuned right here because I will be sharing with you the BEST deals of the season really soon. And I have a couple other things up my sleeve too!
This post contains some affiliate links for your convenience. All opinions expressed here are my own.