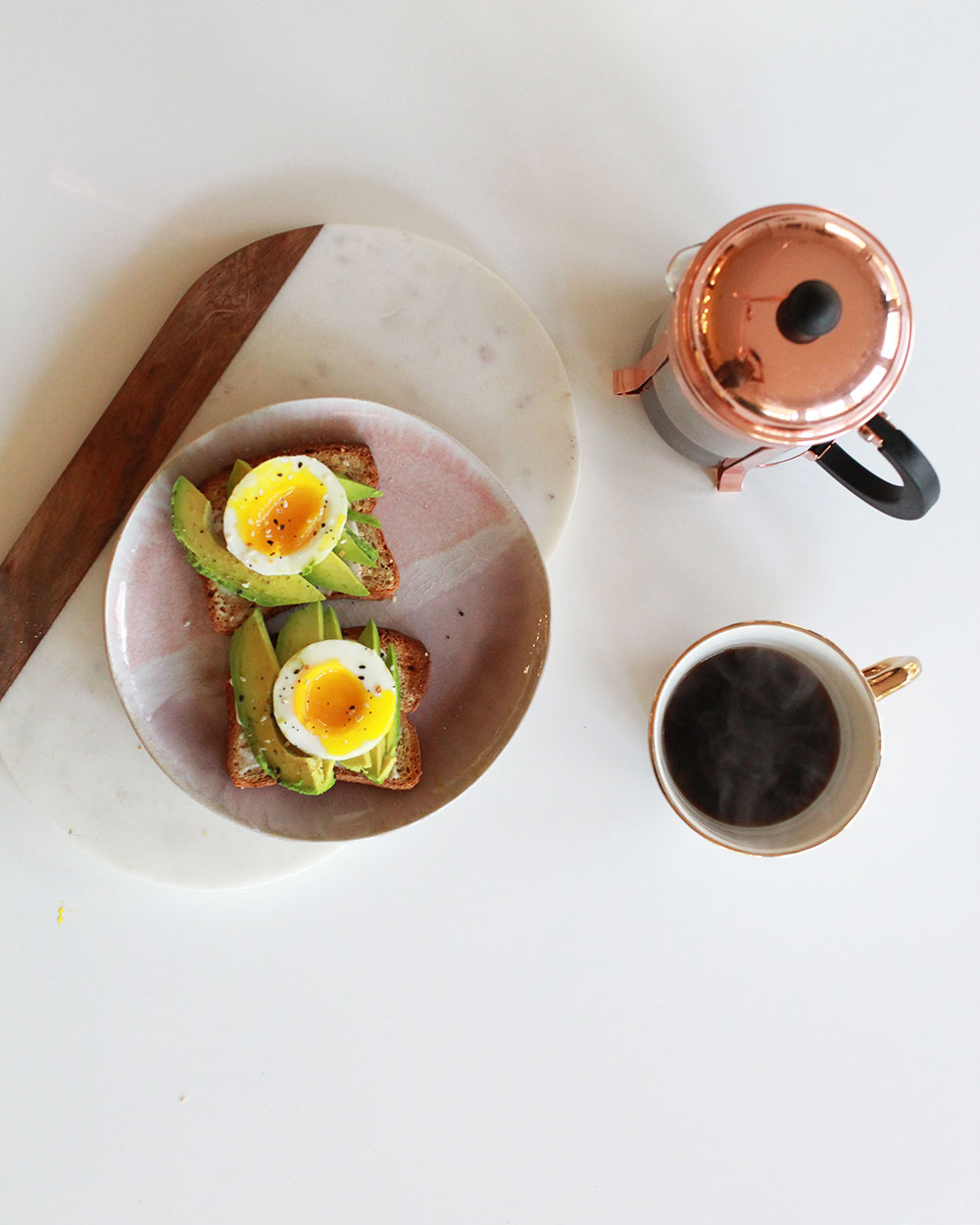 I'm not sure if everyone is like this, but I know that I personally get stuck in breakfast "ruts". Sometimes for years at a time, no joke. So today I wanted to shake things up and share a few easy, healthy, kid-friendly breakfast ideas.
Since becoming a parent, I've always wanted to be sure I am offering my kids a varied, healthy diet. Of course I try to do this throughout the day, but my kids tend to eat best at breakfast time, and the rest of the day is a crapshoot. So I want to get them as full of nutrients as I possibly can, when I have the chance! Also, I'm always trying to find little ways I can make our mornings a little easier. When my husband is not traveling, he is most often the breakfast maker [which is awesome]. But when I'm on breakfast duty, the kids and I all have the same thing. Because there's no way I'm making 3-4 different breakfasts. Sorry kids! I like to plan out our breakfasts in advance so it makes our morning run smoothly and hopefully helps get us out the door on time.
This first pic up there is my current breakfast obsession that I eat almost everyday: avocado gluten-free toast with a poached egg on top. Sprinkle with a little pink himalayan sea salt, some fresh cracked pepper, and a dash of Trader Joe's Everything but the Bagel seasoning and you are set! Mmmmm it is SO good.
To make the kid-friendly version [not pictured], I just serve it a little differently. I will give them each one piece of regular toast with a little butter, sliced into two triangles, a few slices of avocado on the side, and one poached egg, cut up. I might put a dash of salt on there, but usually I just leave it as is.
side note: This is part of my plot to convince my husband that we do, in fact, need our own chickens in the backyard. Fresh eggs every day please! 😉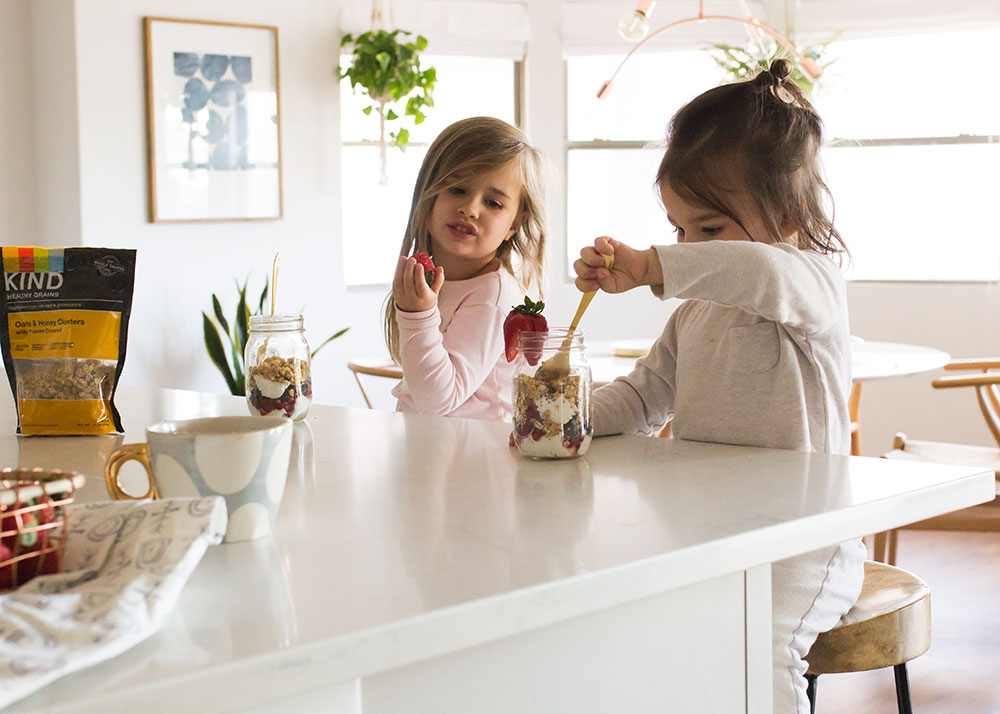 Here's another example of the same breakfast, served a little differently to make it more appealing to the kids. This one is vegan and gluten-free too! For myself, I made a bowl of GT's CocoYo coconut yogurt with Kind Healthy Grains Clusters [it's gluten free!]. I added some berries and chia seeds on top too! For the kids, I used all the same ingredients, but I put them into these jars to make them into a colorful parfait that they kids could mix up or scoop out like ice cream.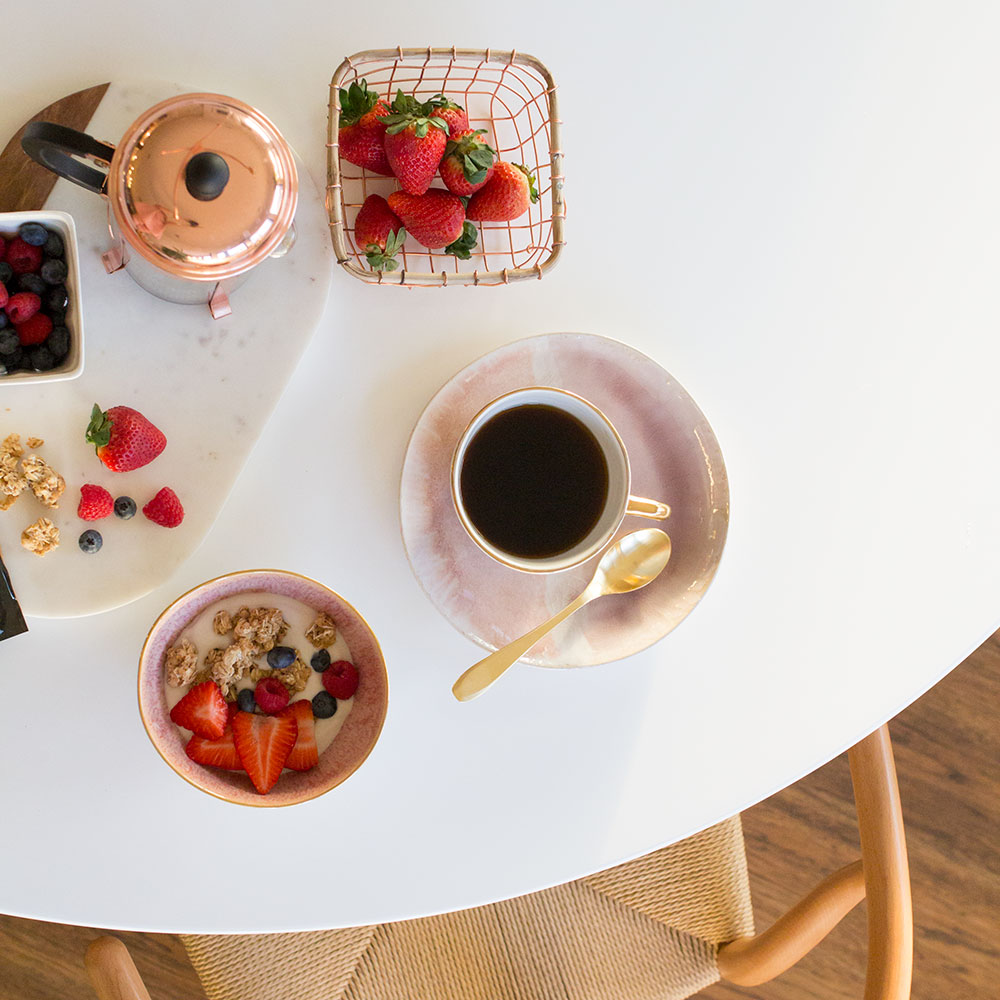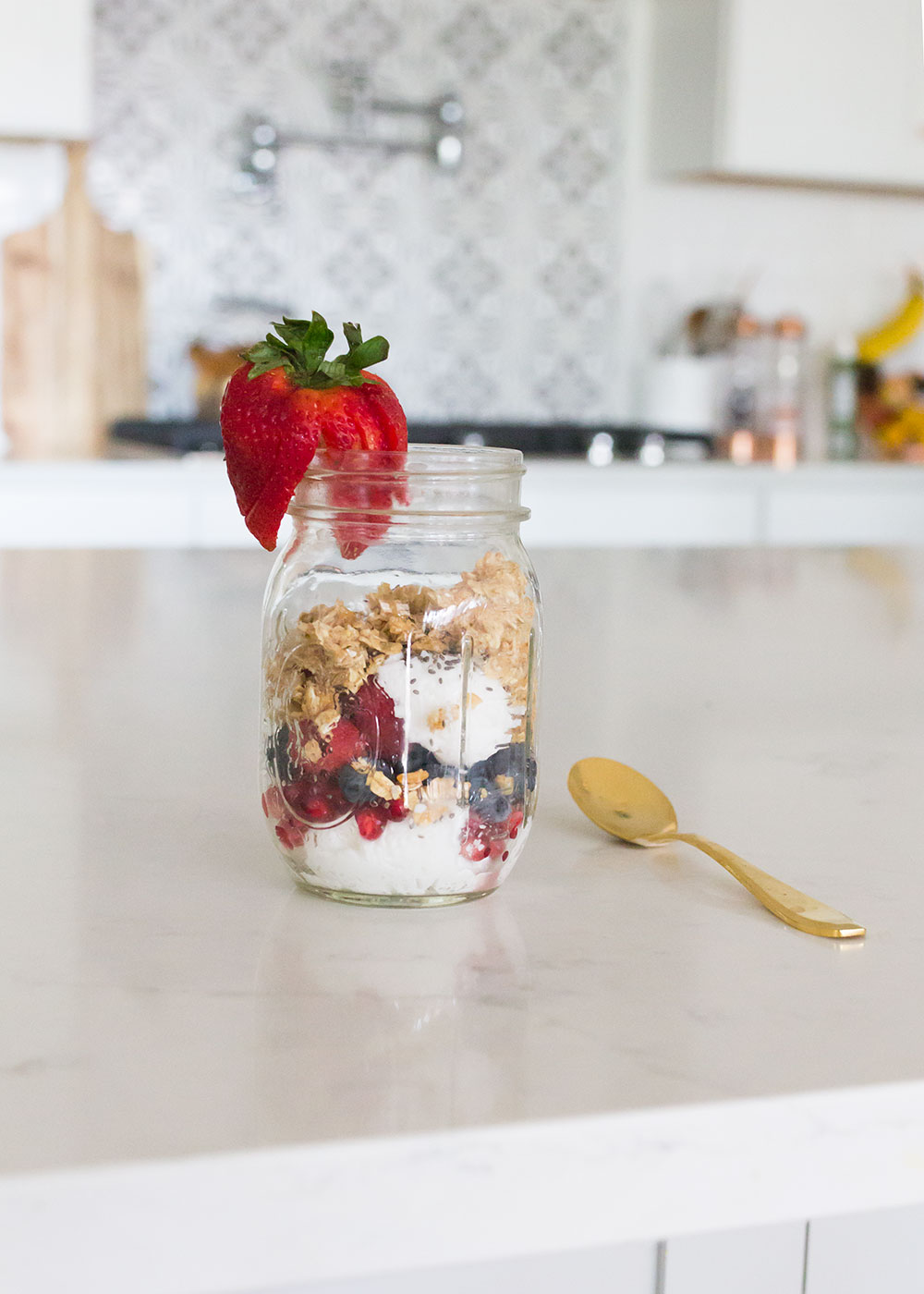 Last but not least, a little smoothie recipe for you. My kids love smoothies and I don't make them very often, so they are a special treat to them. This is one of my favorite combos from the Clean Program cleanse I did earlier this year. For this kids, I serve it just as is. For me, I will add a little vegan protein powder!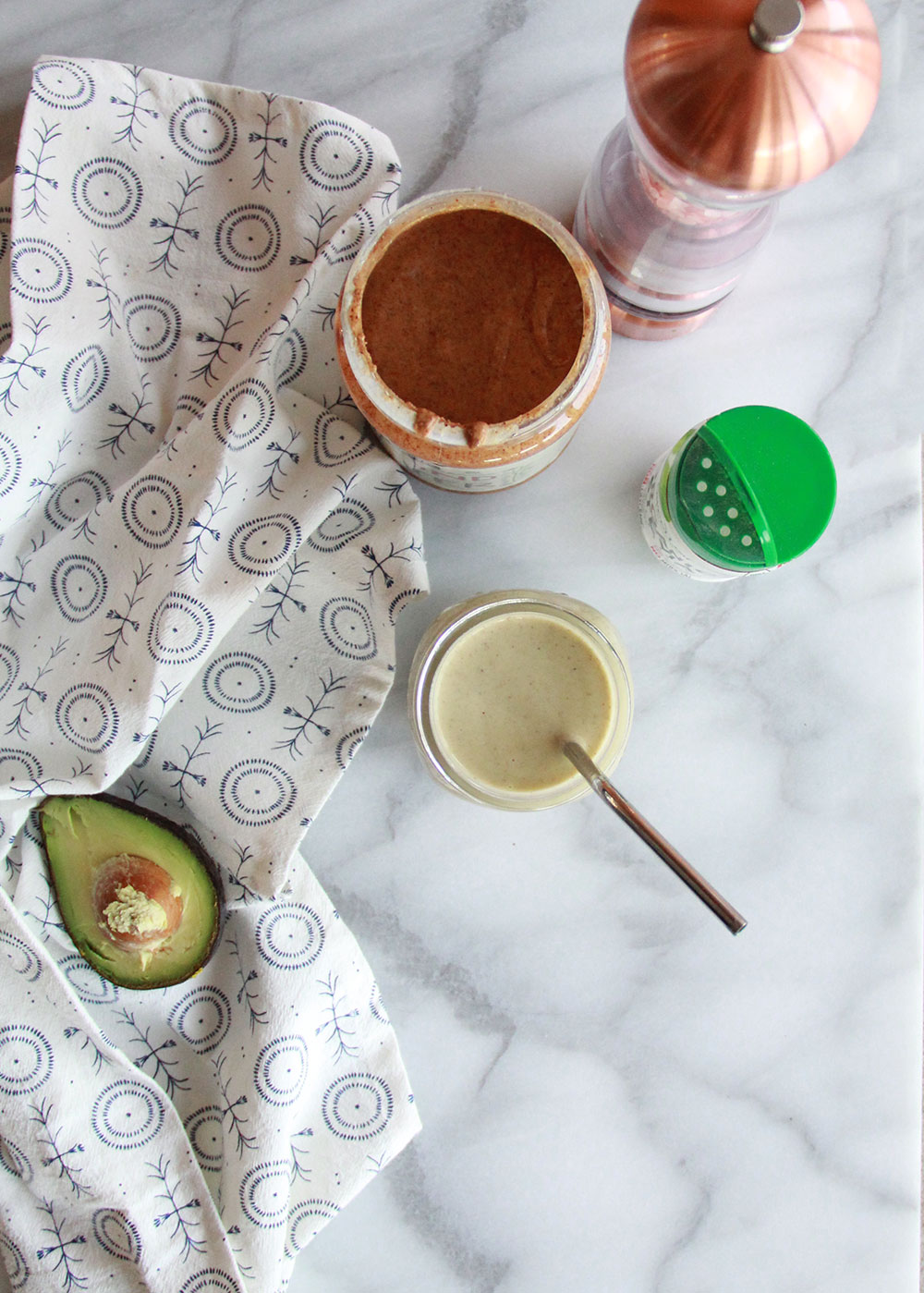 8 ounces of water
3-4 ounces of nut or hemp seed milk (unsweetened)
1/2 of an avocado
1 giant handful of the dark leafy green of your choice (kale, spinach, swiss chard)
2 teaspoons organic almond butter
a pinch of sea salt
Vanilla protien powder (optional)
sweetener to taste (stevia, coconut nectar, brown rice syrup)
Some of our other go-tos are making overnight Chia Seed Pudding and Oatmeal. What are some of your favorite breakfasts that both you and your kids enjoy? Tell me in the comments below!