Thank you Bed Bath & Beyond for sponsoring this post.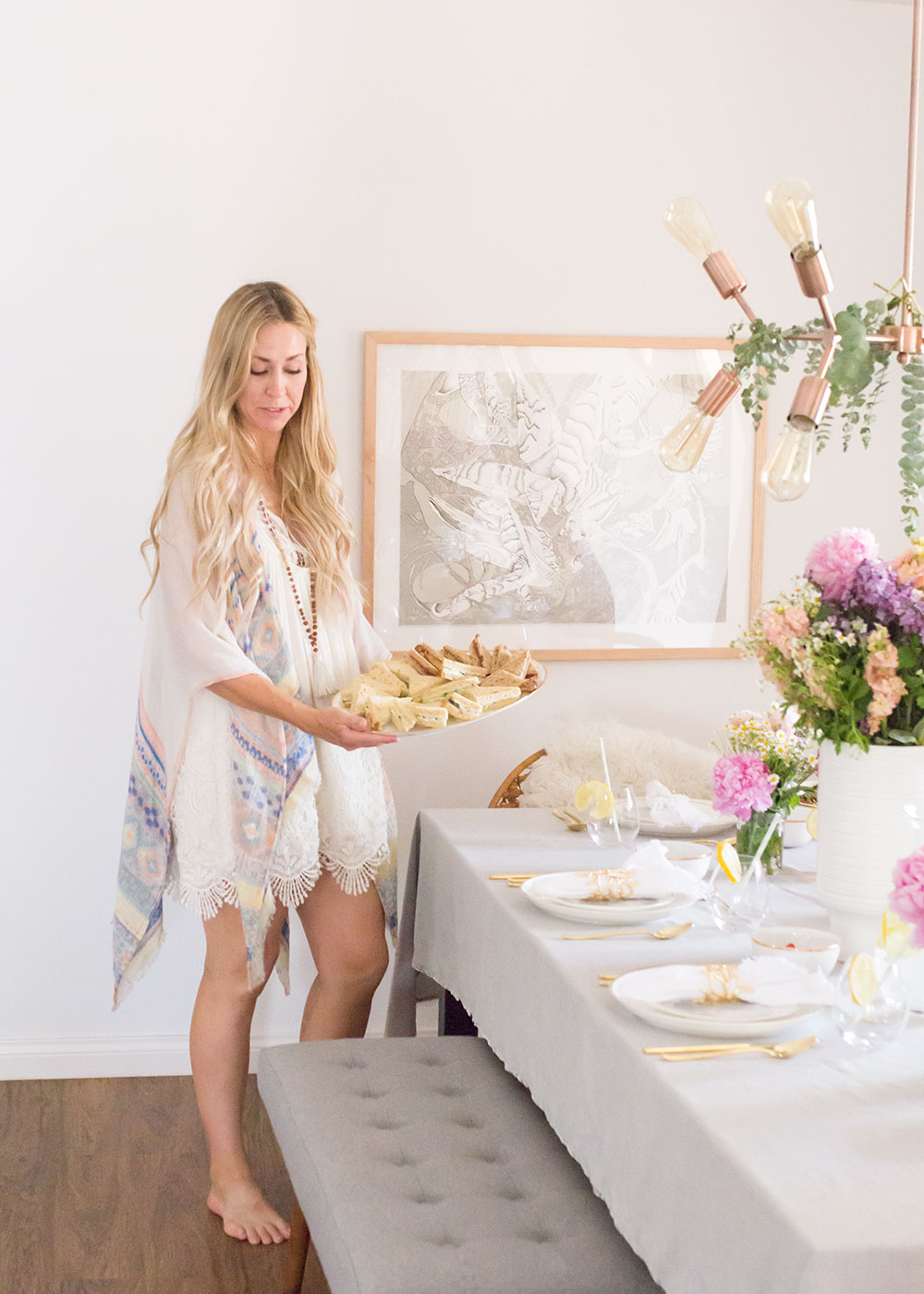 This Mother's Day, I wanted to take a moment to celebrate some of my mama friends with a little luncheon, just for us. We're all so busy and of course love to spend actual Mother's Day with our families, so I picked a weekday and just a few friends so we could eat some yummy food and catch up on motherhood and life. Our house is still under construction in some parts. So to be honest, I have been avoiding hosting much because I hate when things aren't "done". But I finally decided it wasn't worth it not to have friends over just because there's some dust outside. And I'm so glad I did!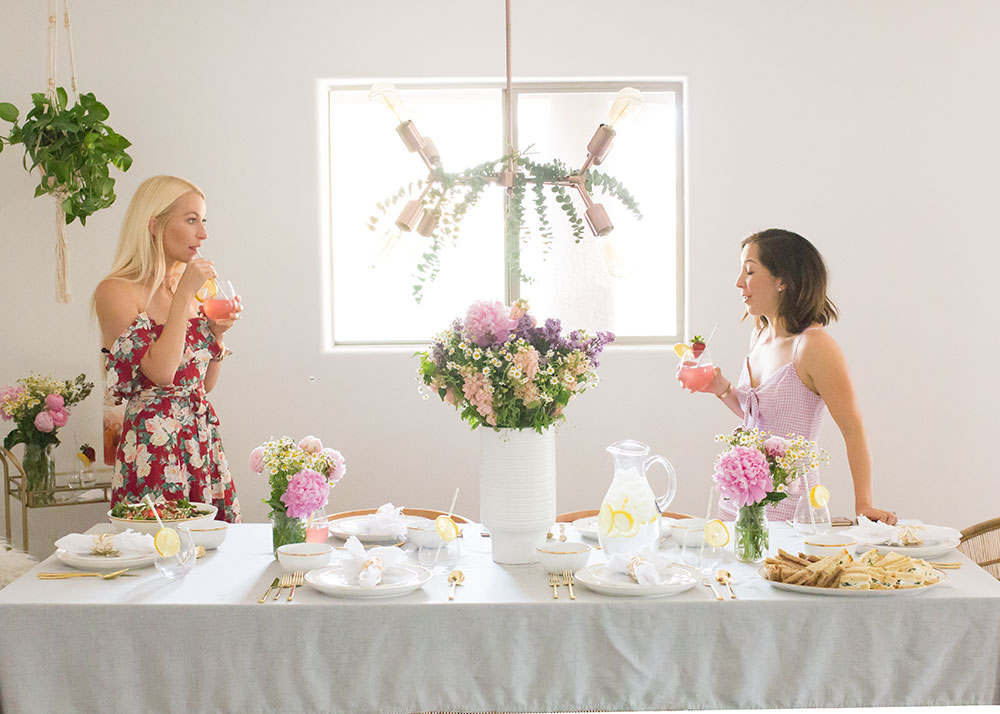 Of course if you know me, whenever it's time to celebrate, I like to do it up! I prefer real dishes, silverware, and napkins. They just look so much better, doncha think? Not to mention they are better than paper goods for our environment. I also always love having fresh flowers in the house and they are a must for a party. You don't have to spend a lot either – I always just grab bunches of flowers from Trader Joe's and arrange them myself. I think I spent around $50 on all these flowers! And this new vase was the perfect vessel to make a big impact for the centerpiece!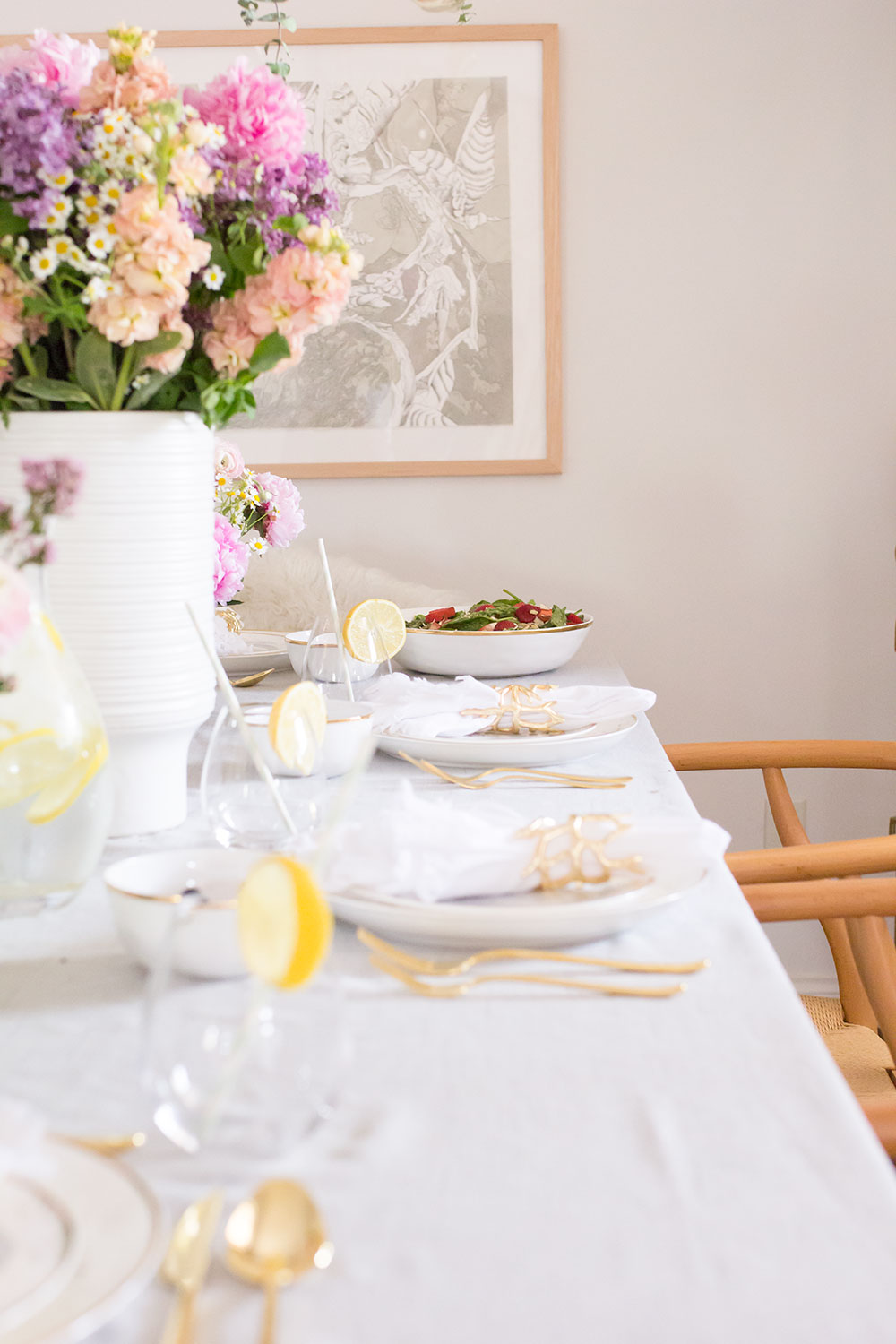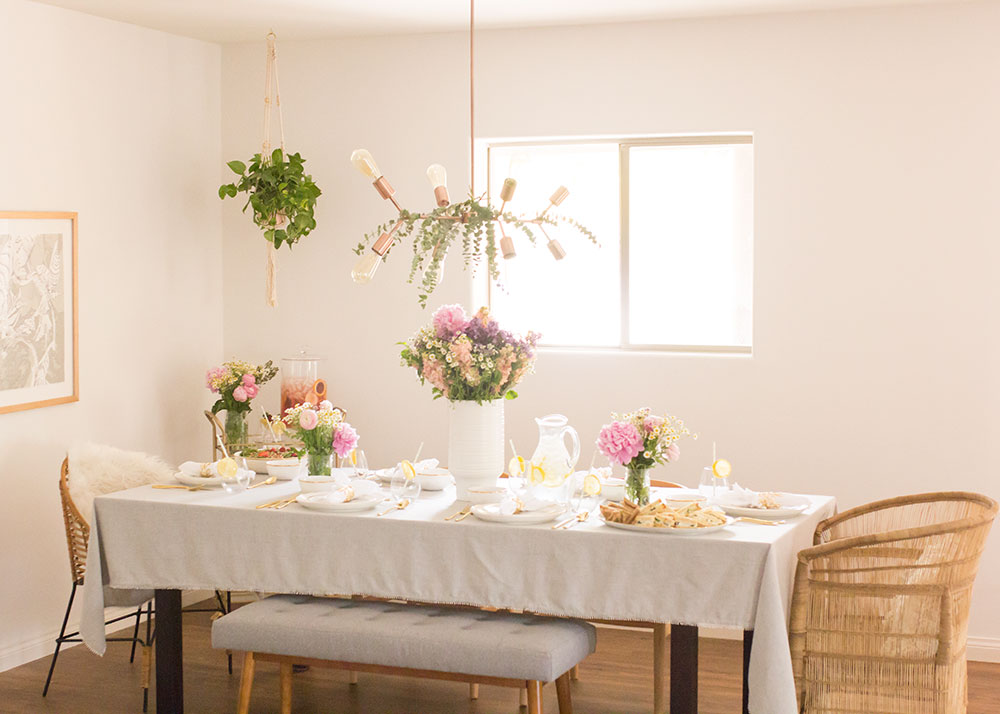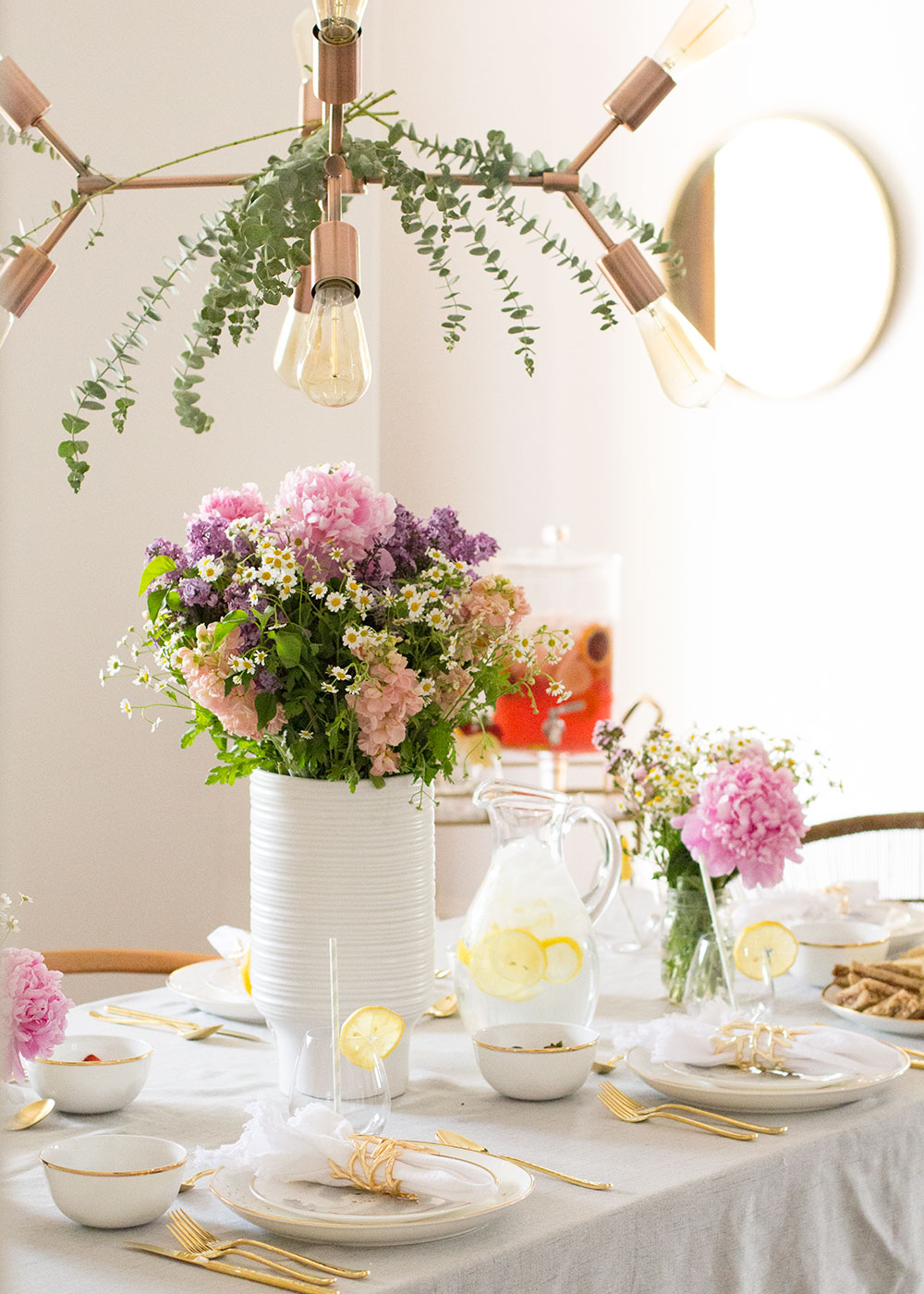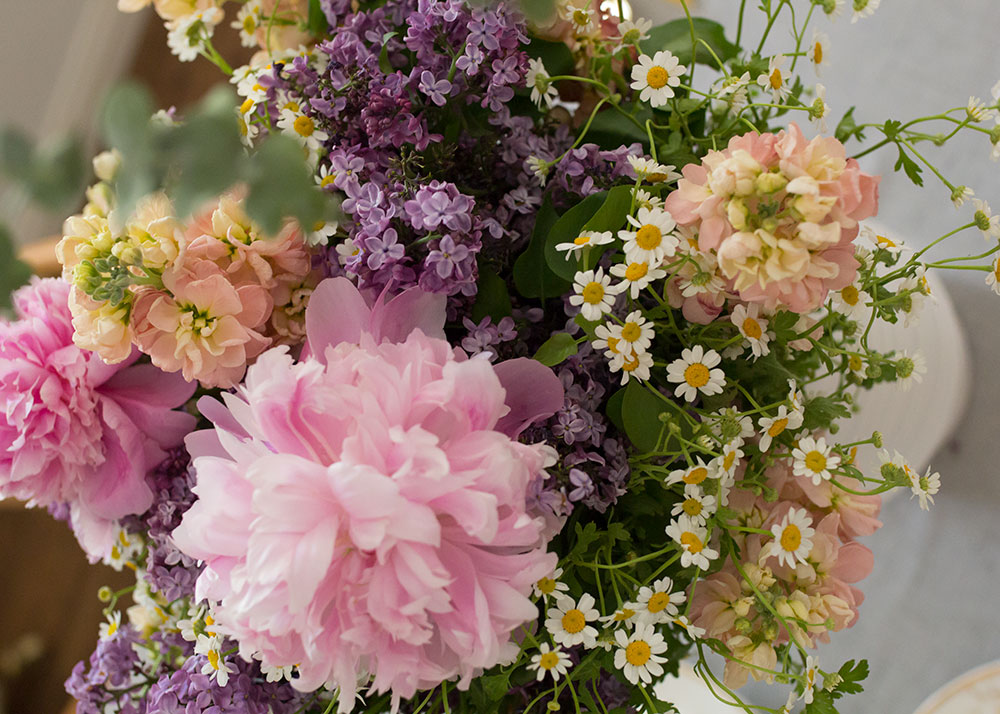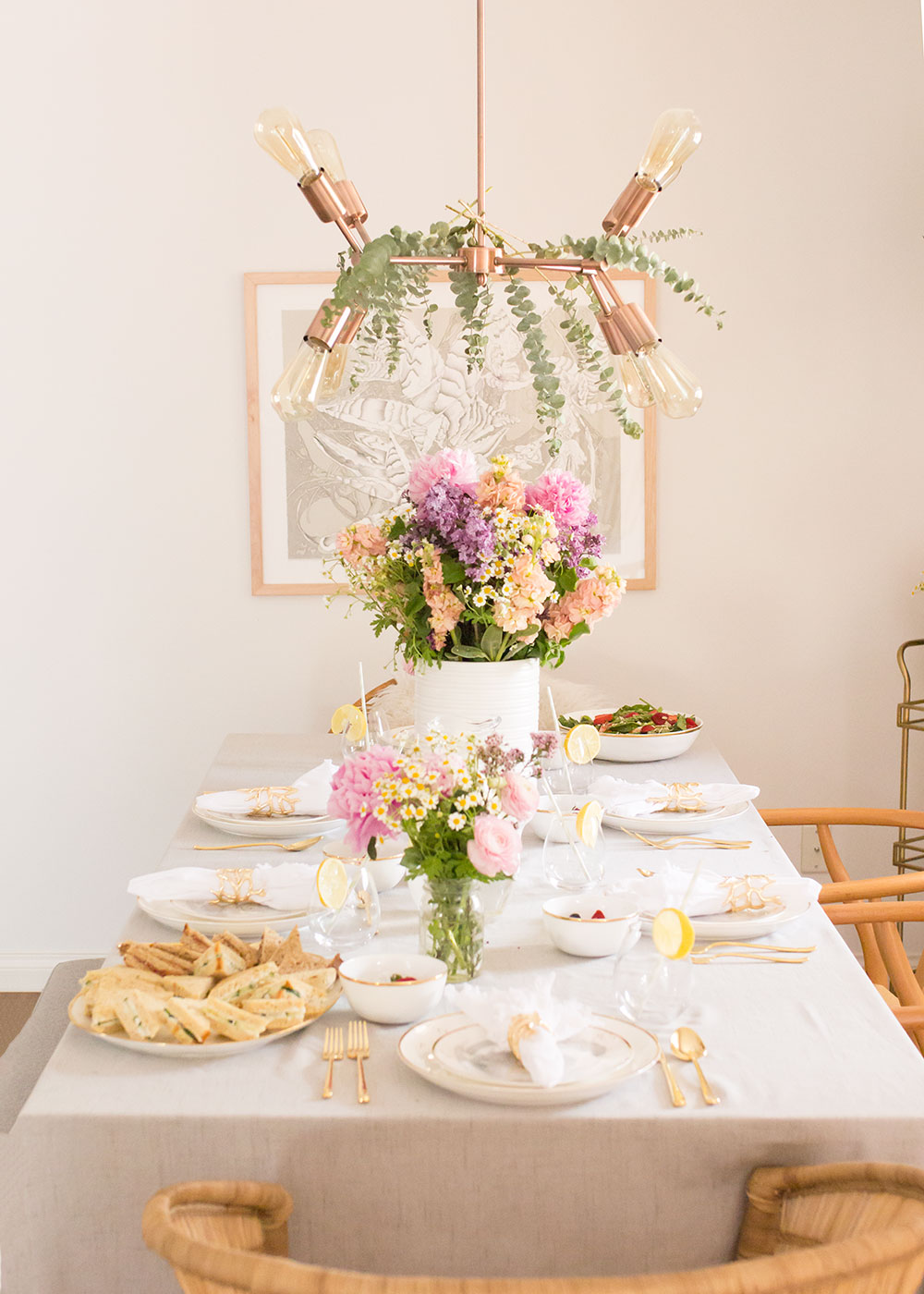 So as I was planning this gathering, I realized our good china is a bit dated. It's the same set we got when we were first married 11 years ago! I still love it, but I wanted a little update. I was looking for something modern that fits my current style [all the white and gold, please] and something that could transition between a more casual gathering like this, and a formal event. Then I came across Olivia & Oliver, the new exclusive product line from Bed Bath & Beyond. I was immediately drawn in by the gold details that make it more formal, but also love the splatter pattern that make it feel more everyday at the same time. Also, it's all dishwasher safe! So you might just catch me using this more often than just a fancy event!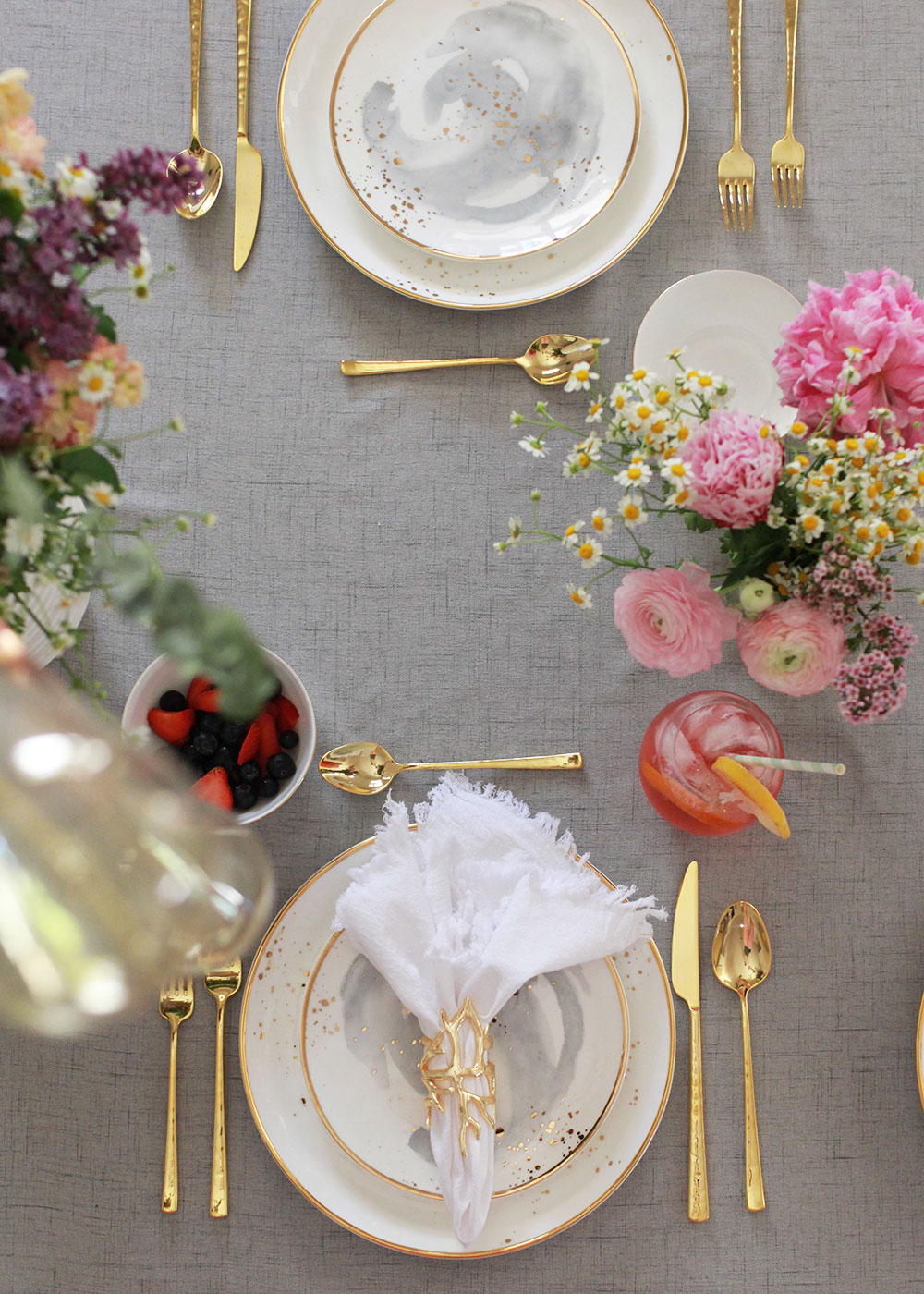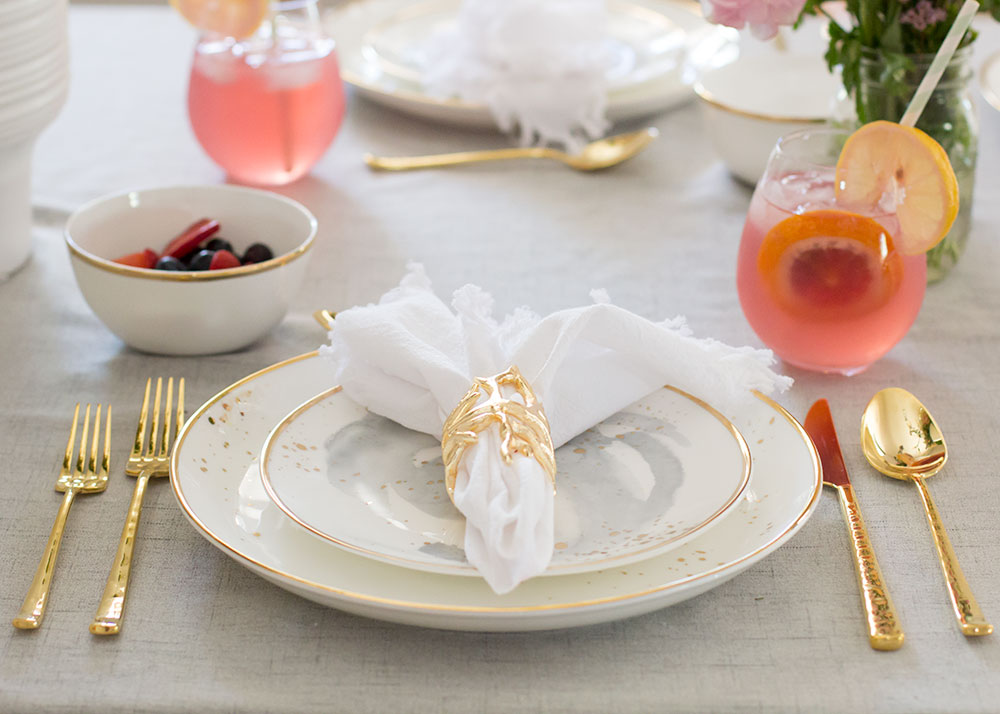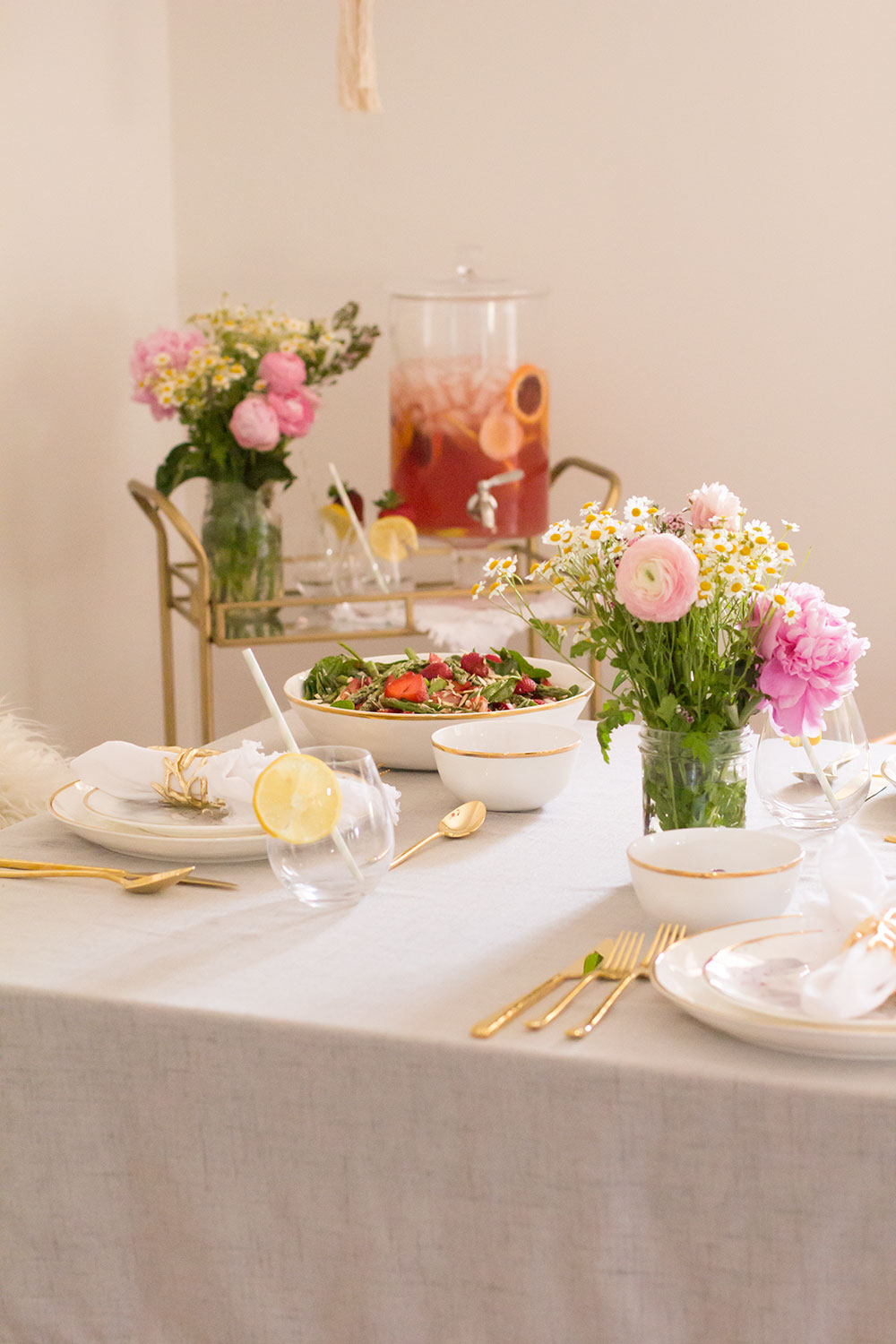 To keep it simple, I offered just two beverages: a pink sangria I made myself, and lemon water. I've always wanted a glass beverage dispenser like this Olivia & Oliver one and I'm so happy to have it for parties now! I also think this modern glass pitcher is just perfect. We still have so much citrus from our trees, so it was the perfect way to use some of it up!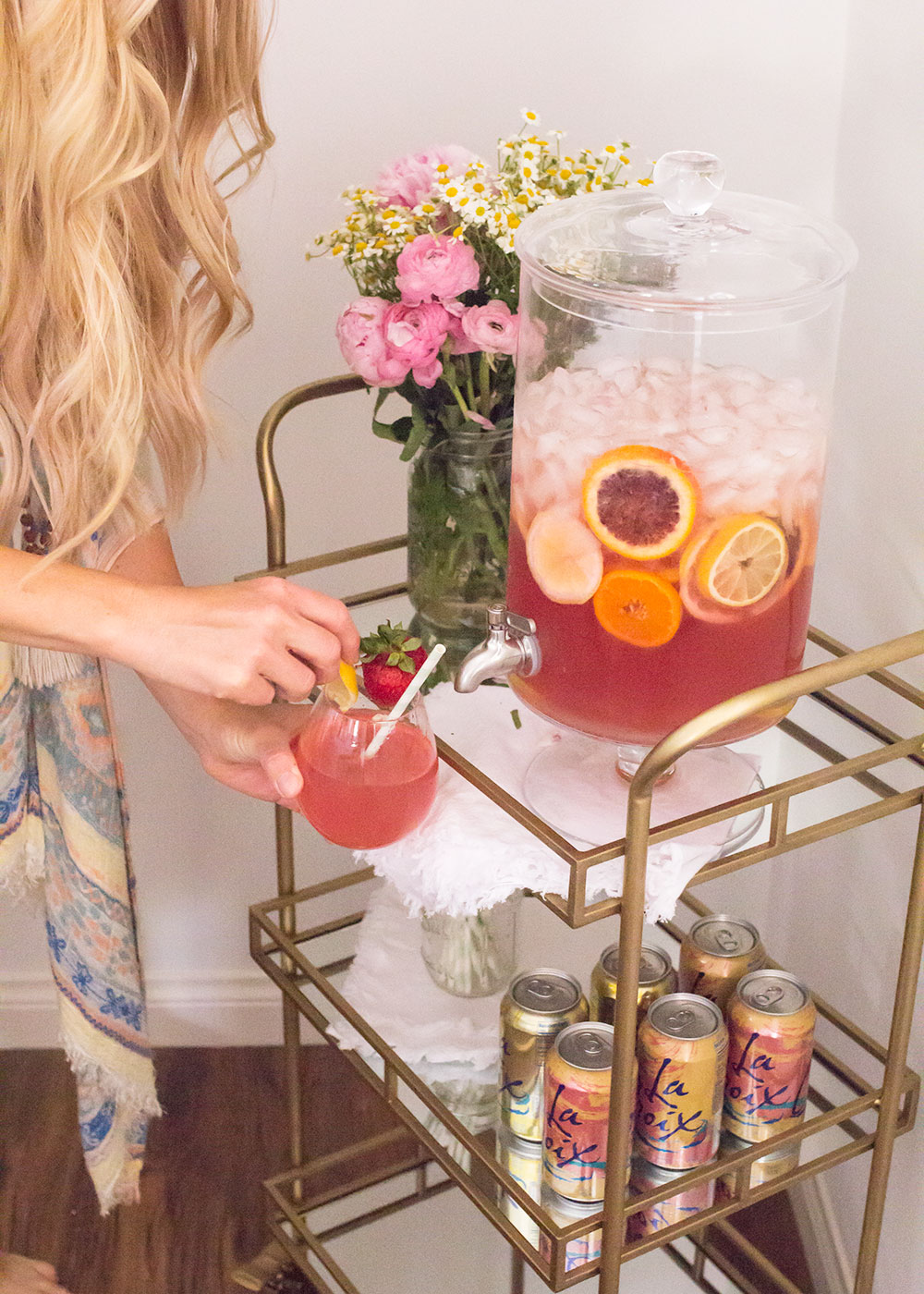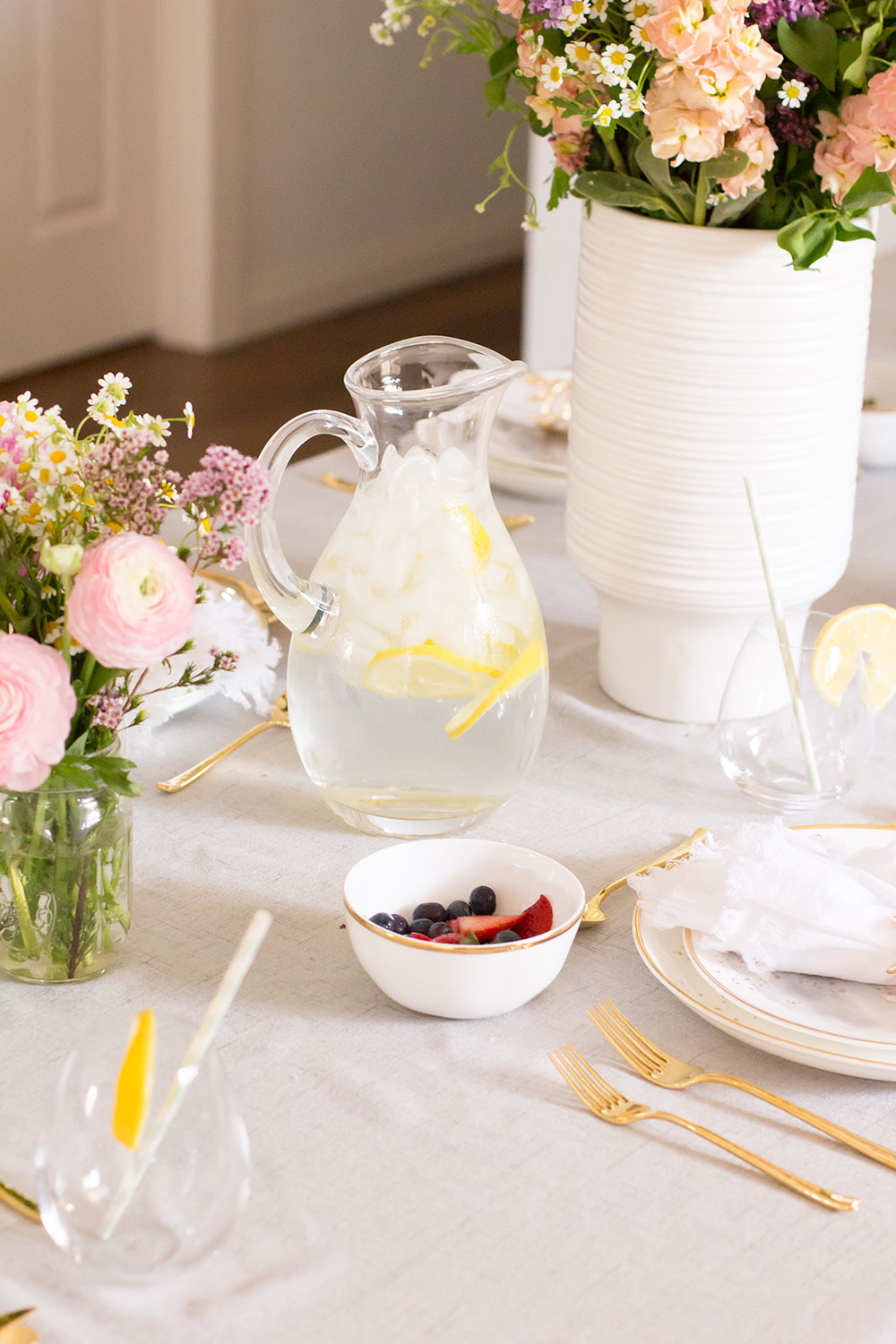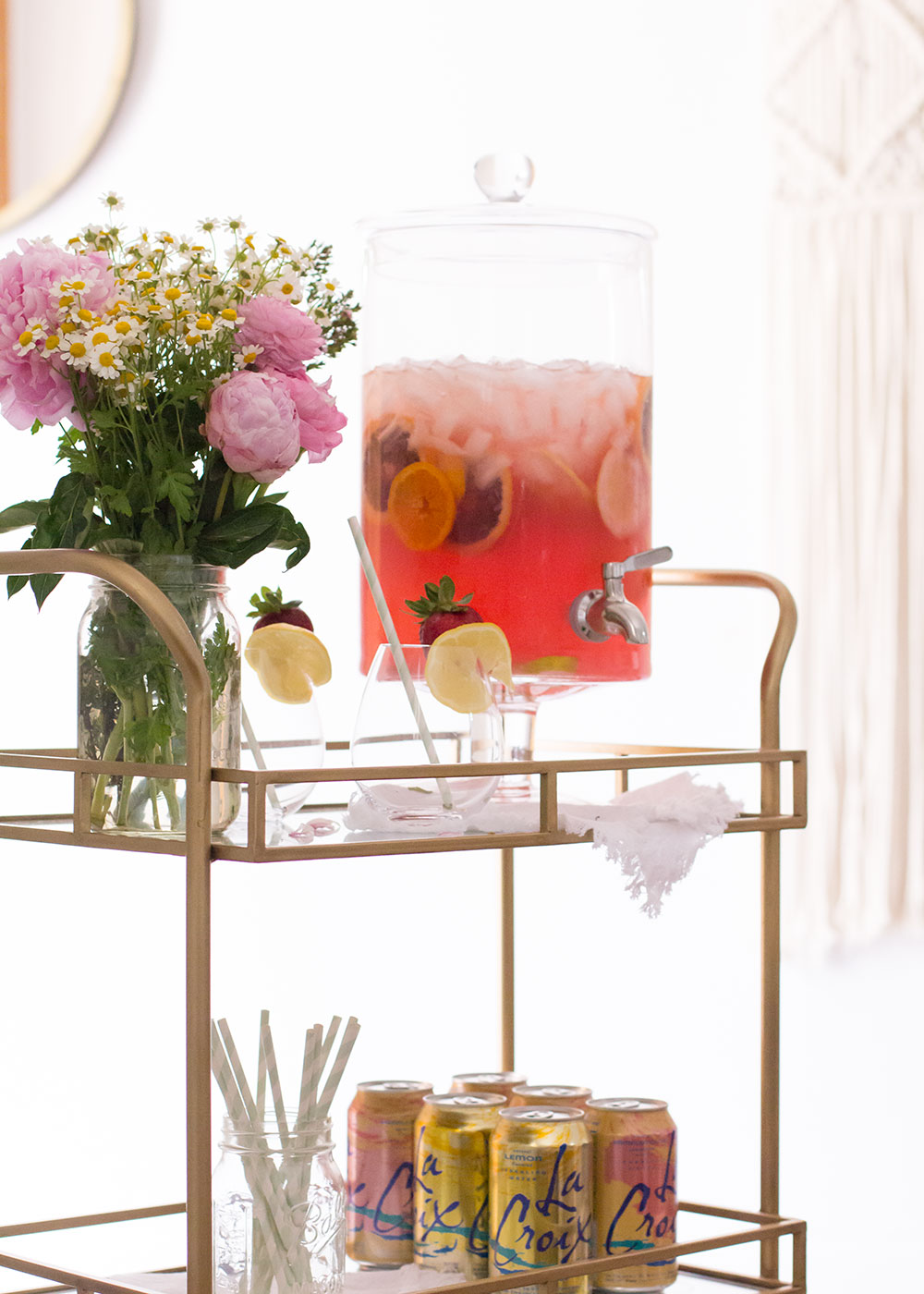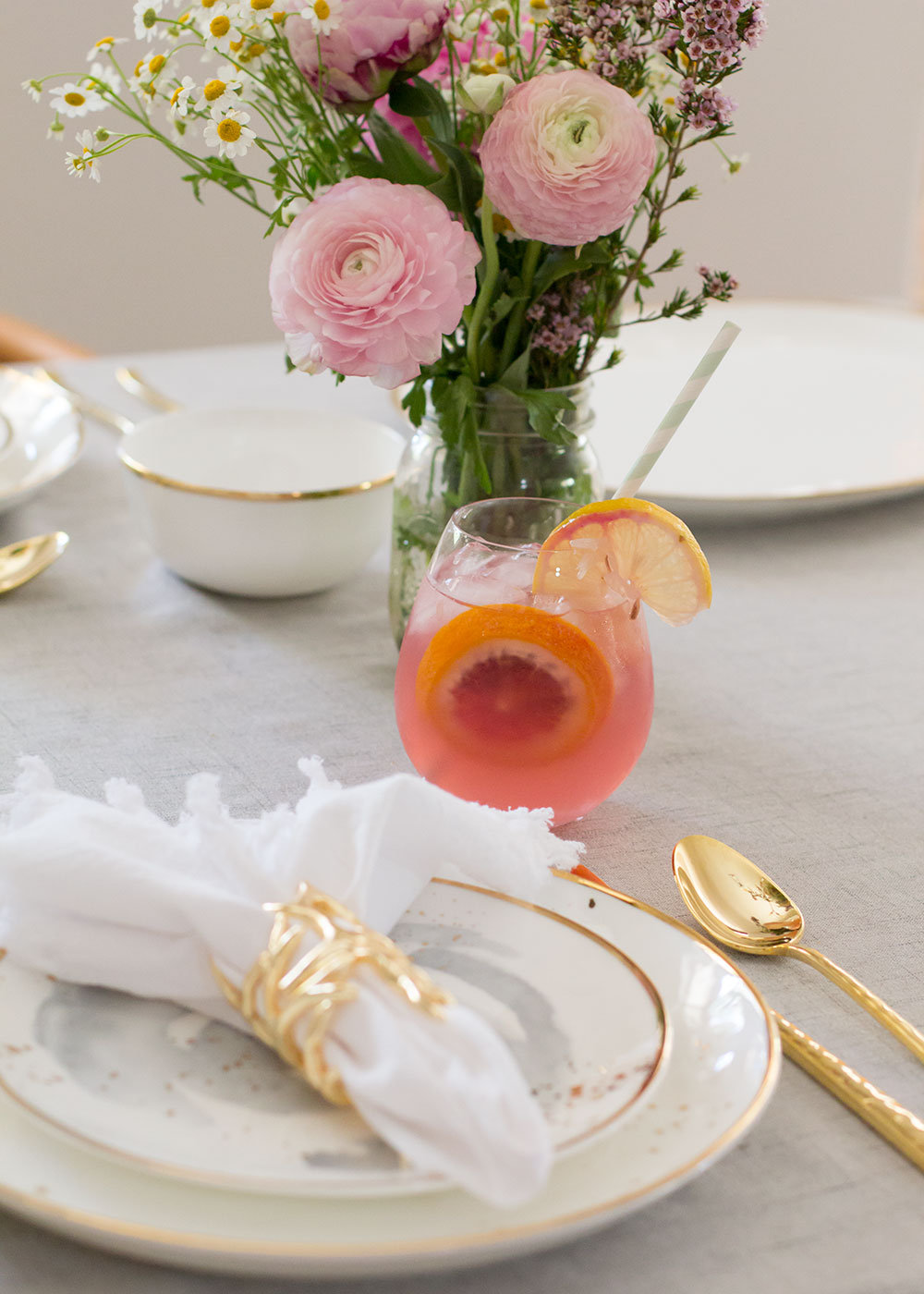 For food I wanted to keep it light + healthy. My friend Monica of Modern Moni helped me plan the food and brought over the prettiest charcuterie board. I made this mini cucumber sandwiches [vegan + gluten free!], as well as sunflower butter + jelly sandwiches for the kiddos. Then I just made a simple salad with spinach, strawberries, asparagus, balsamic vinaigrette, and almonds.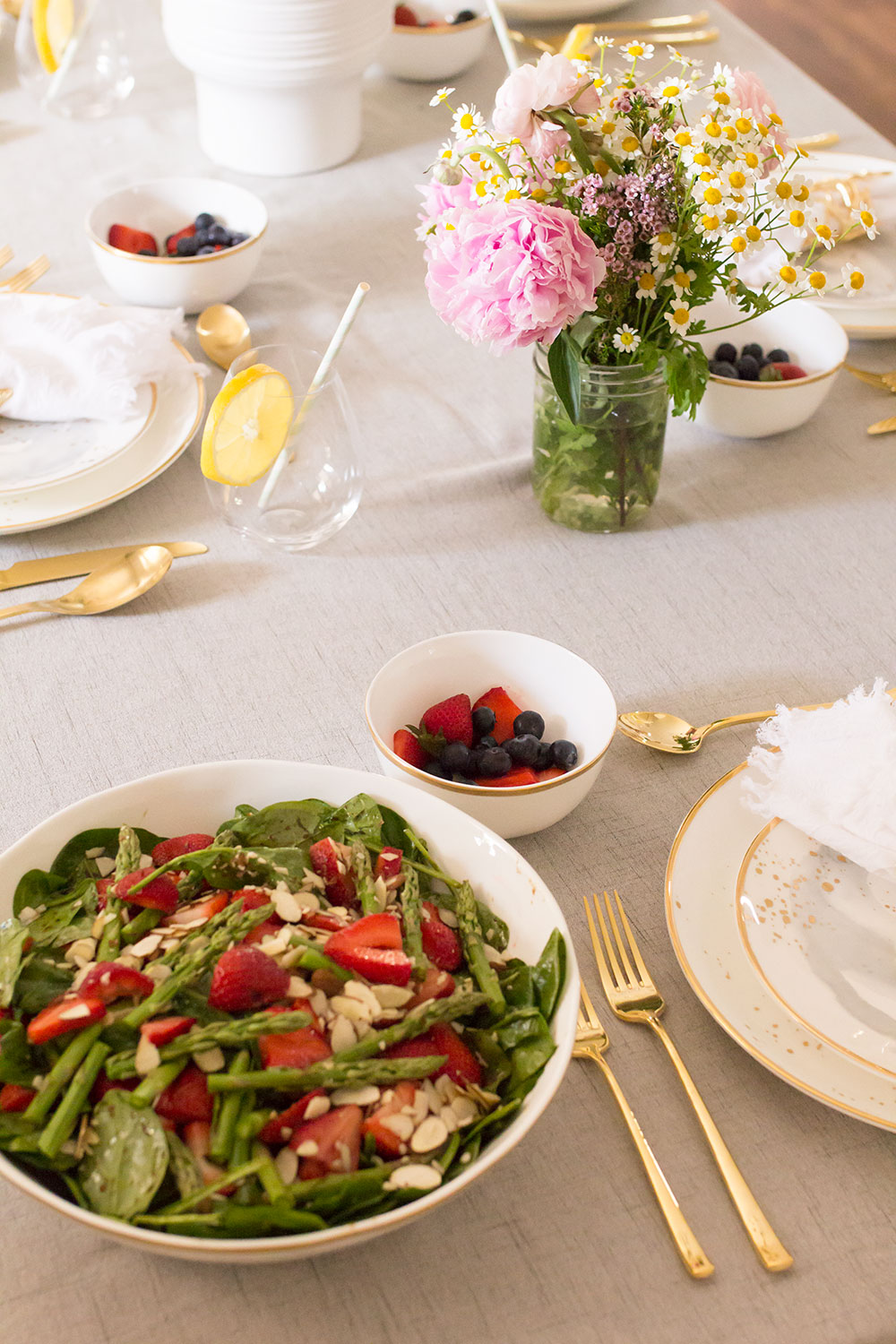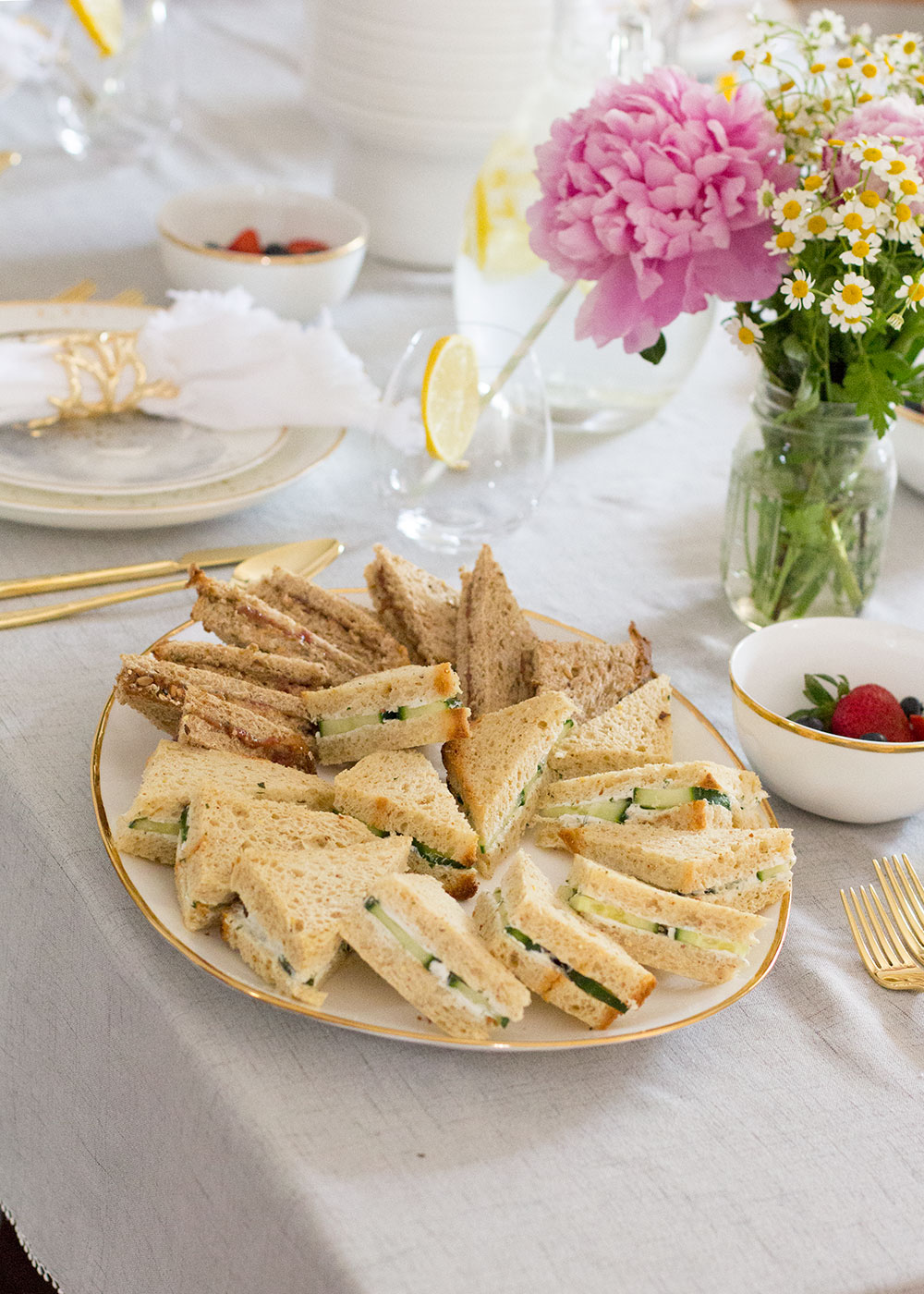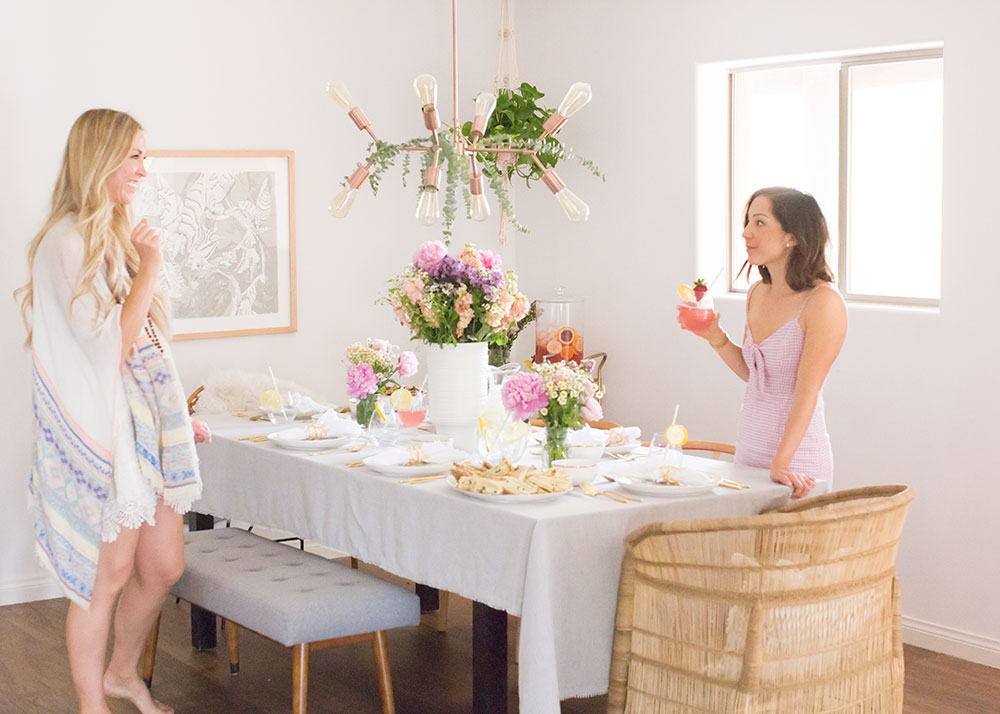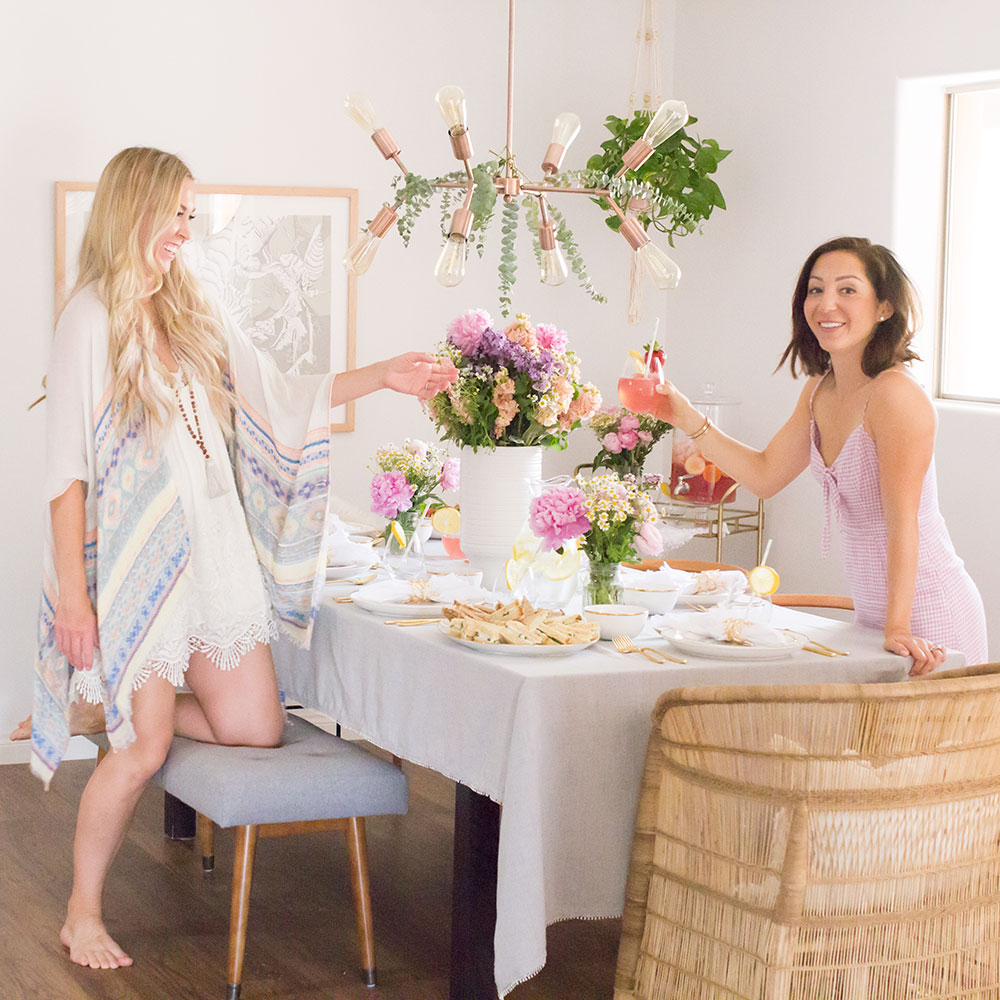 I wanted to make it easy for you guys to find all these pretty products. As I mentioned, it's all from Bed Bath & Beyond! Most of it is from the Olivia & Oliver line and in the "Harper" Collection. But since some of it isn't in that collection, I will link everything here for you!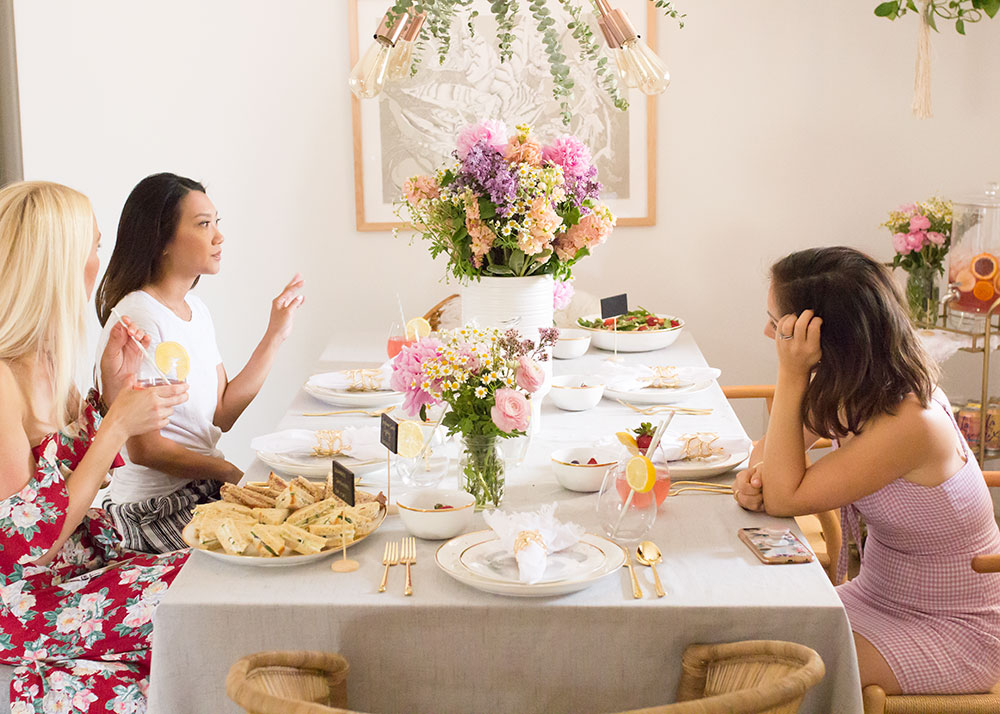 love these sweet friends of mine @ashleygain @house_of_lu and @modernmoni
This post has been sponsored by Bed Bath & Beyond. As always, all opinions expressed here are my own! All styling, floral design, and photography was created by me. Please do not use photos without permission.