Thank you California Closets for sponsoring this post.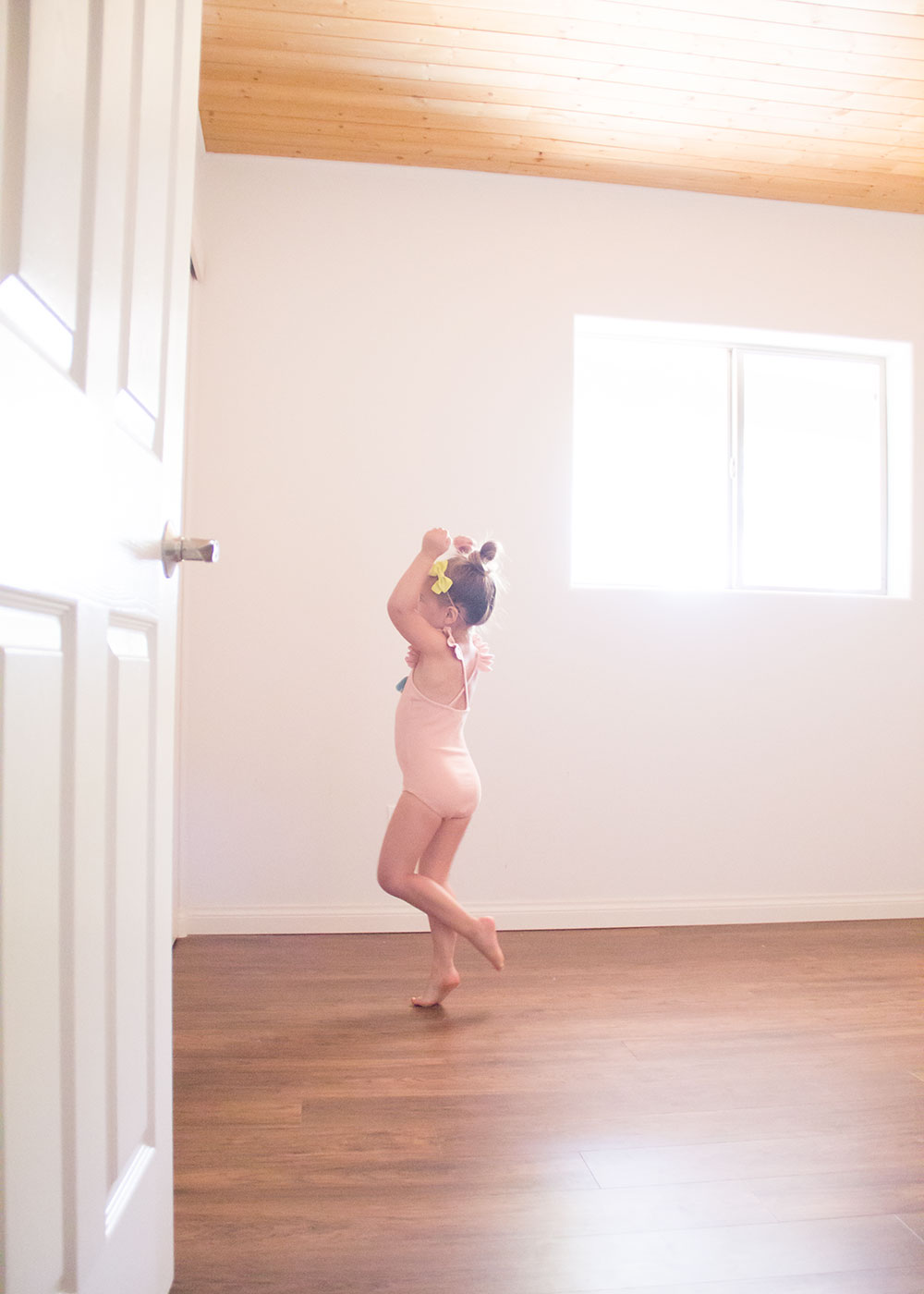 I am so excited to finally be working on the kids' playroom! As I have been going through our new home and finishing, room by room, I have talked a little bit about how we decided to do what with each space. So here's a little backstory to this space, and why I am getting our playroom organized first, before I start moving in the furniture and toys!
Our house was originally a 1970s ranch style and actually had 4 small bedrooms. One bedroom was taken out years ago by the previous owner. This is now our dining room. Another had a wall knocked out to make the two smaller bedrooms into one bigger master. We put the wall back in when we bought it to make the kids' two current bedrooms. Then there was one more small bedroom, which you see here!
[see the boys' shared bedroom here and my big girl's room here.]
The previous owners also started an addition of a large master suite, which we just recently finished. But while it was under construction, my husband and I were camping out in this bedroom. Which is actually the tiniest of them all! But now that we are out and in our new master bedroom, this will become the kids' playroom!
When we were going through the initial design of the remodel, we decided not to worry too much about the closets and focus on some of the bigger projects first. But again now that we are more settled, I am just itching to get things organized! I started moving some of the kids' books and games in here and quickly realized that this DIY-gone-wrong closet was not going to work for our needs. As you can see it seriously lacks proper organization.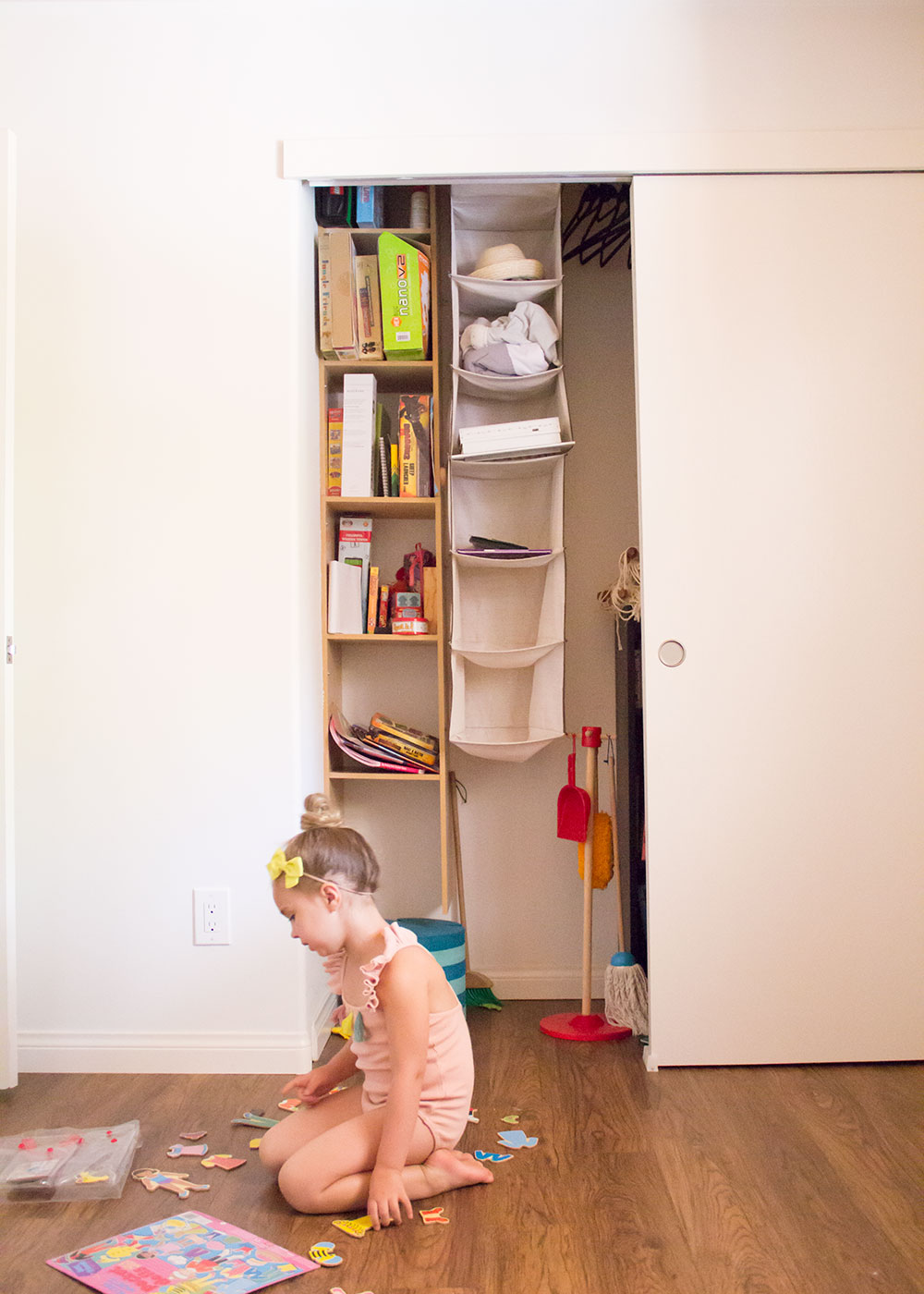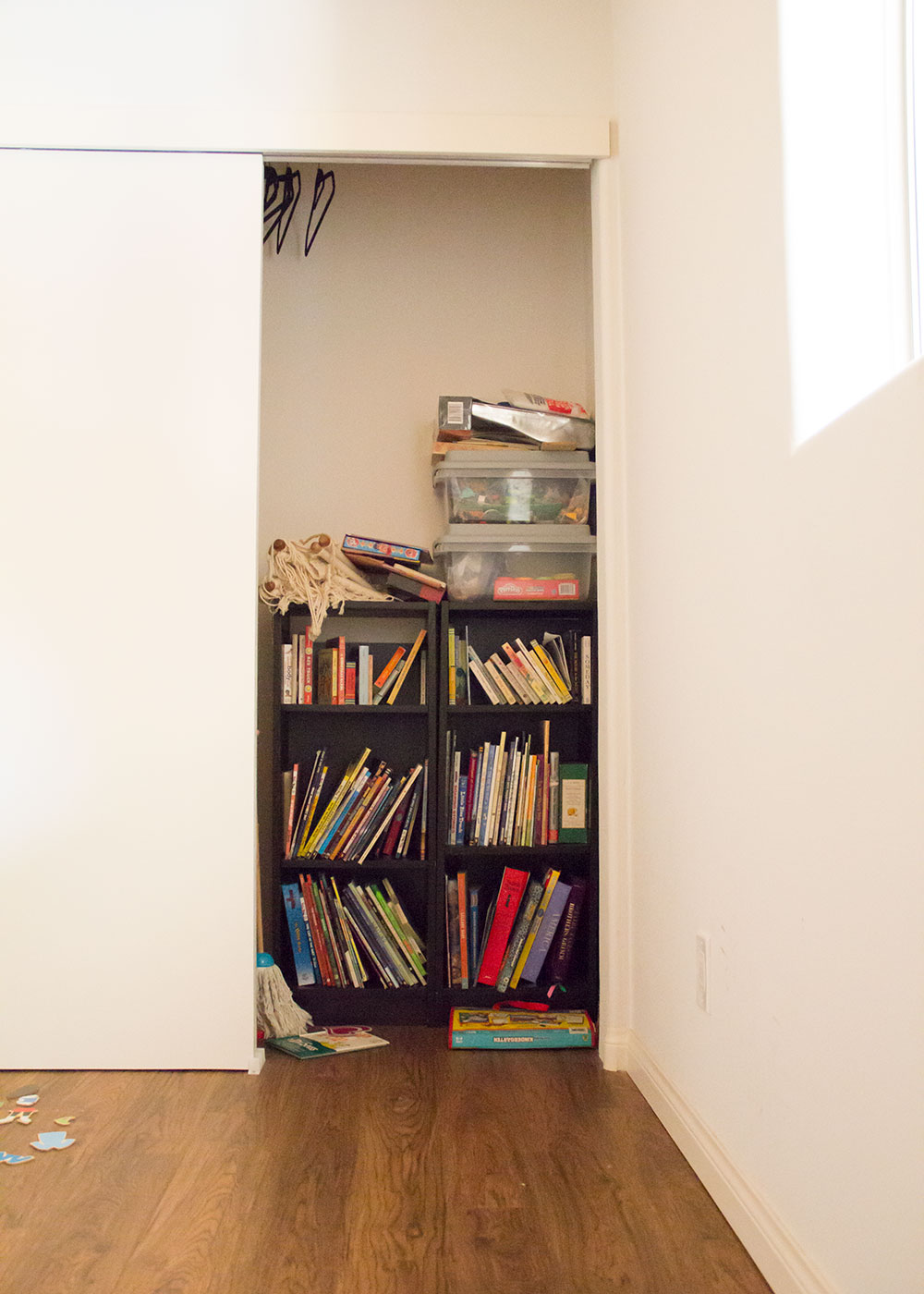 So when I had the opportunity to work with California Closets to design a better, more functional space, I jumped at the chance! Marie Kondo is the best-selling author of the book, The Life Changing Act of Tidying Up and creator of the KonMari Method of organizing. Which totally aligns with my vision of having the playroom spark a little joy for all of us! My plan is to store all of the toys, books, and games neatly in here, so the kids bedrooms can stay tidier and be dedicated places to rest. While the playroom is a space to play!
Here's a little organizational inspo for you, from California Closets x Marie Kondo and one of my personal mama idols, Katie Hintz-Zambrano, co-founder of Mother Mag. Make sure to watch it to the end to see the gorgeous reveal!
Once I had committed to make this closet a more functional space that could "spark joy," I set an appointment with my local California Closets here in Scottsdale, Arizona. I met with Robin, a senior consultant who came to meet me right in my own home. [SO convenient.] She was warm, knowledgeable, and super helpful. She explained to me the California Closets design process, the options I had, and gave me some ideas about how to make this space functional. It was a true collaborative process, as she also really listened to my ideas about the space and how I wanted it to function. Then she measured the space and went to work designing!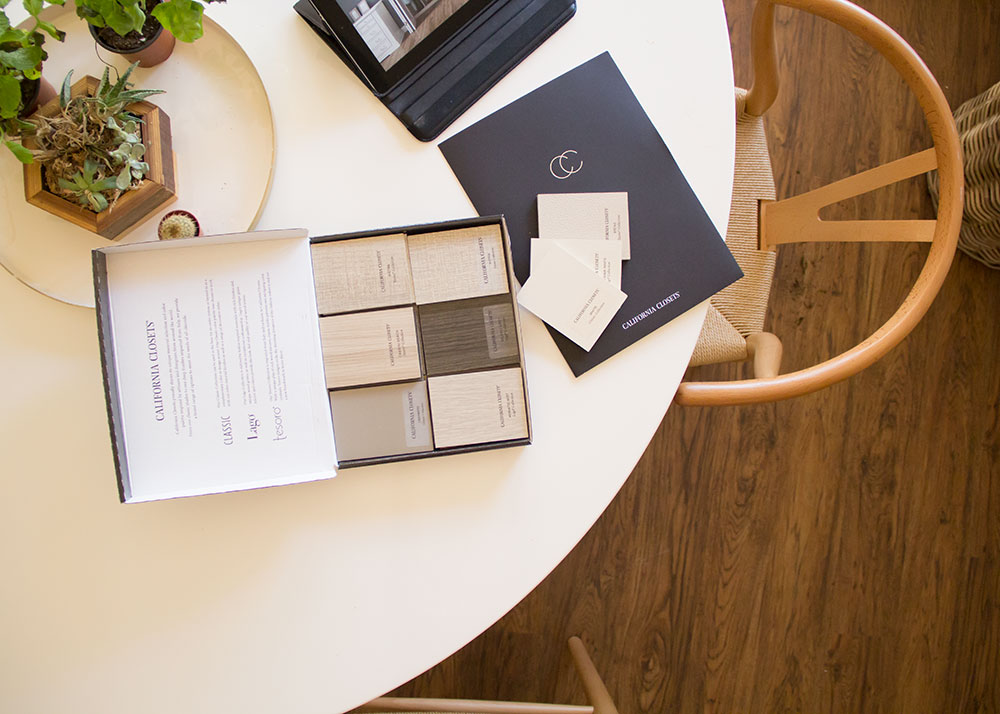 A few days later, Robin let me know the design of my closet was ready in their autocad system, so I went to meet her in Scottsdale showroom. Talk about closet GOALS in here, amiright?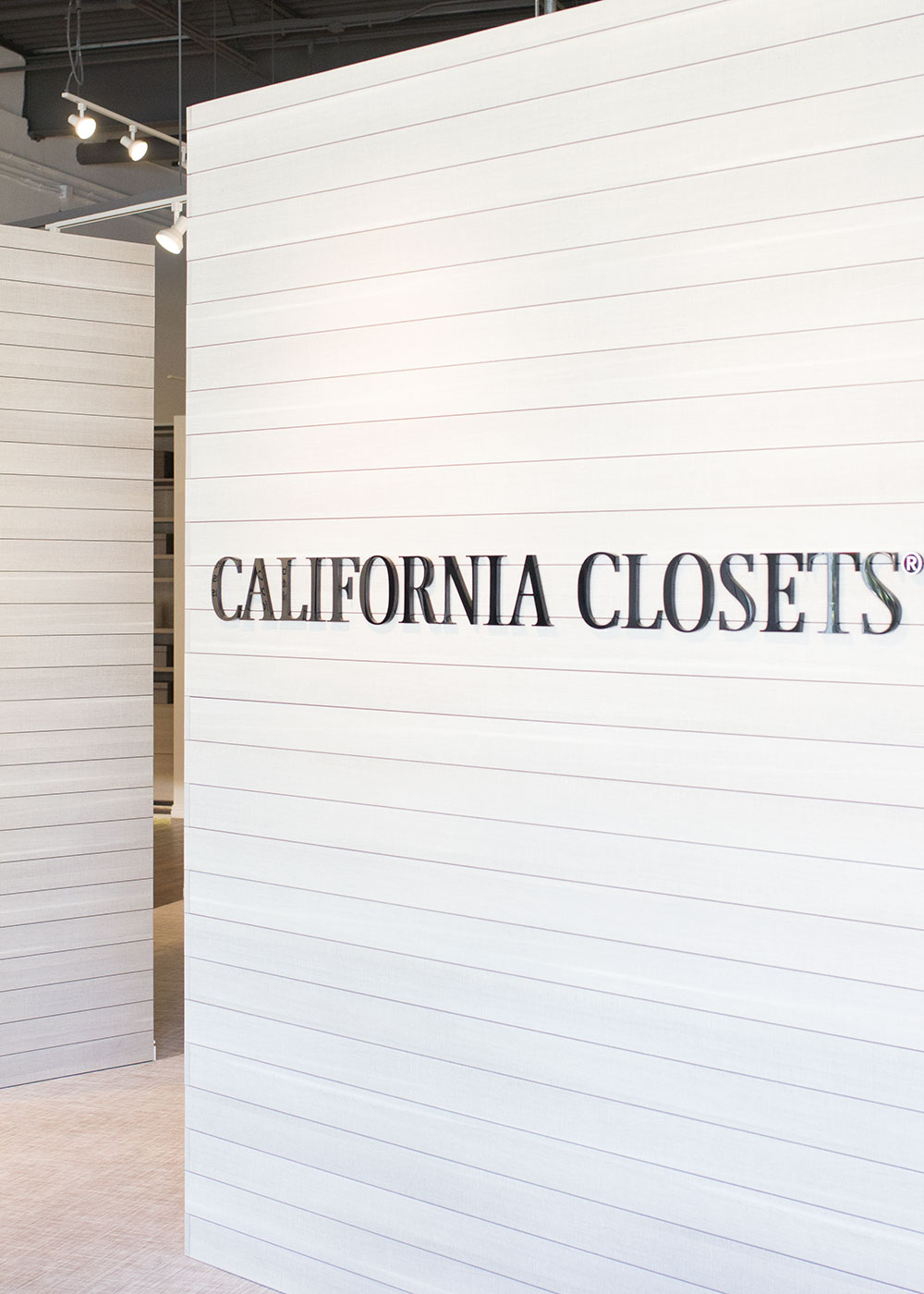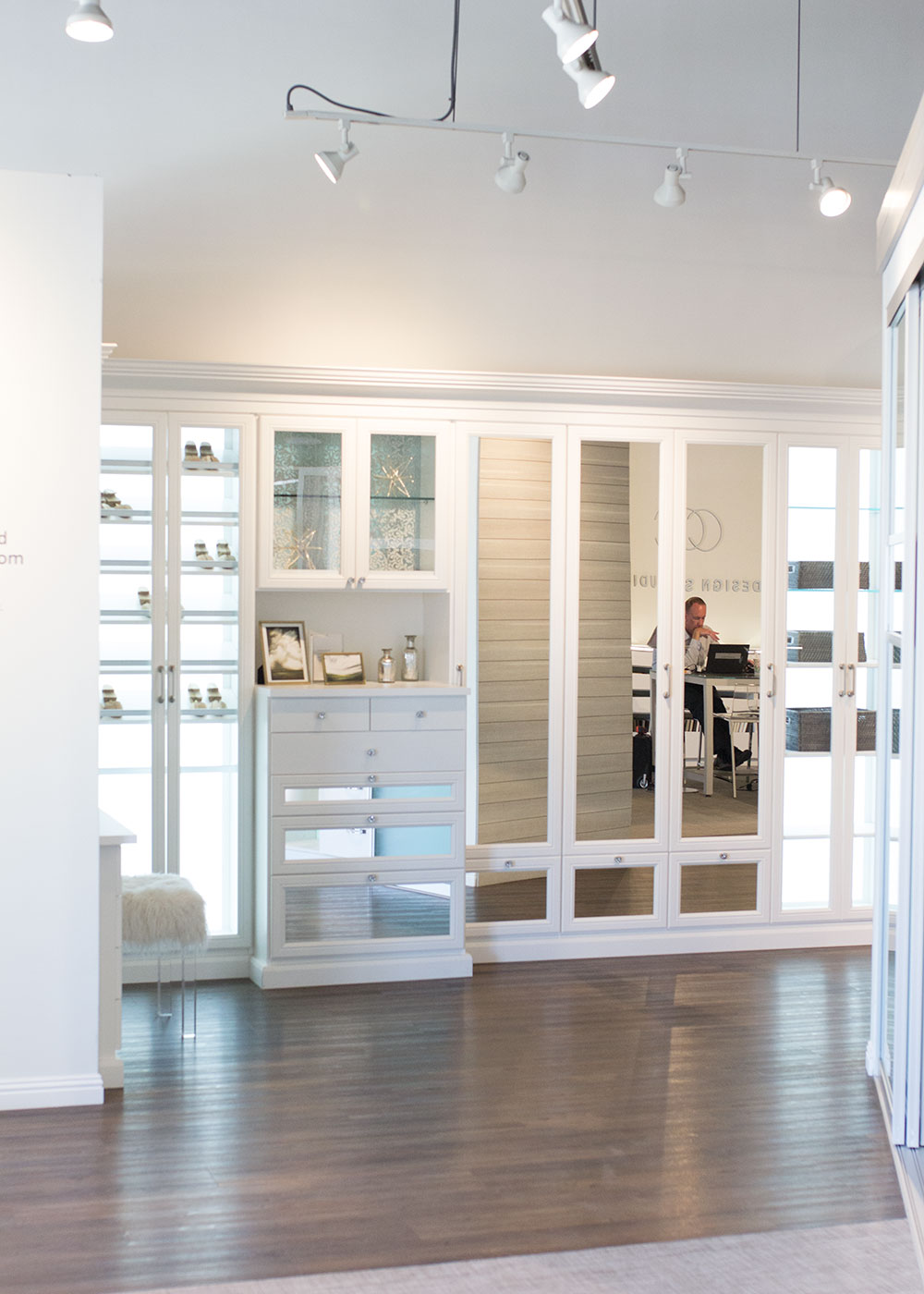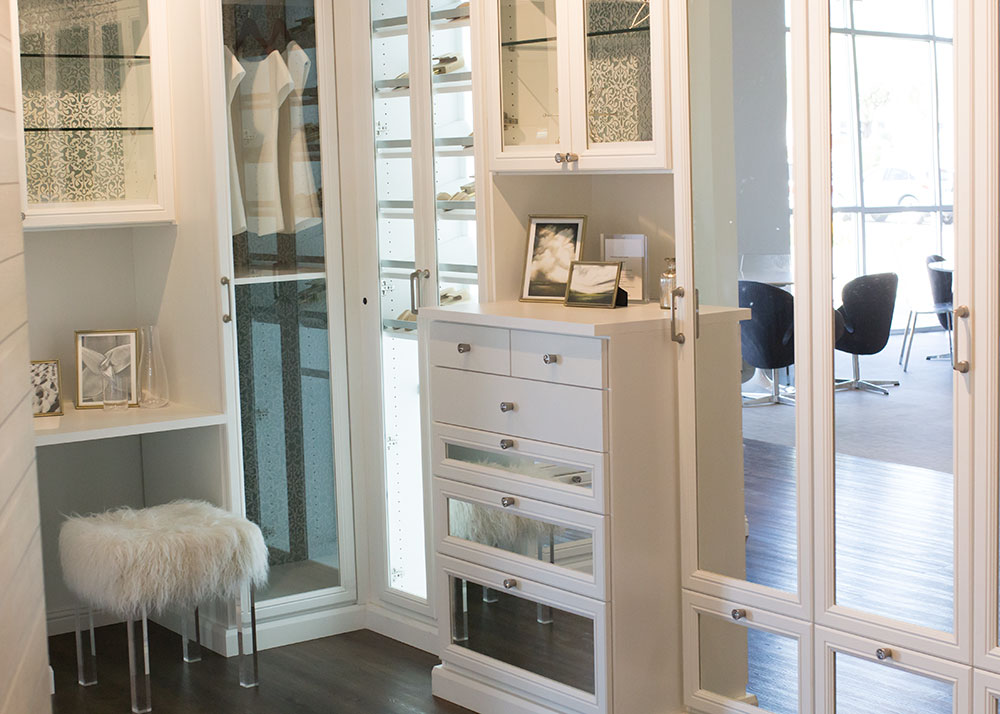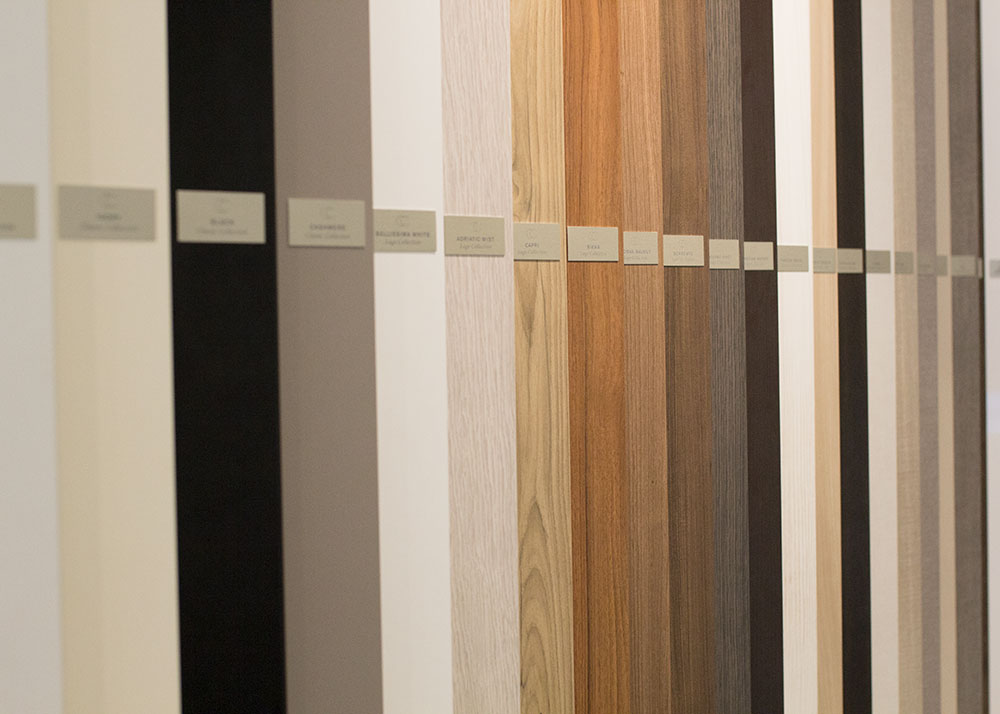 As you guys know, I am a fan of all the white everything. But I love that California Closets offers so many beautiful finishes, including multiple whites! 😉 And they are all California Air Resources Board (CARB) certified, which makes my green heart happy. Did you also know that California Closets does so much more than just closets? From mud rooms to garages, to game rooms and even awkward spaces like under the stairs, they really can help you organize most any space.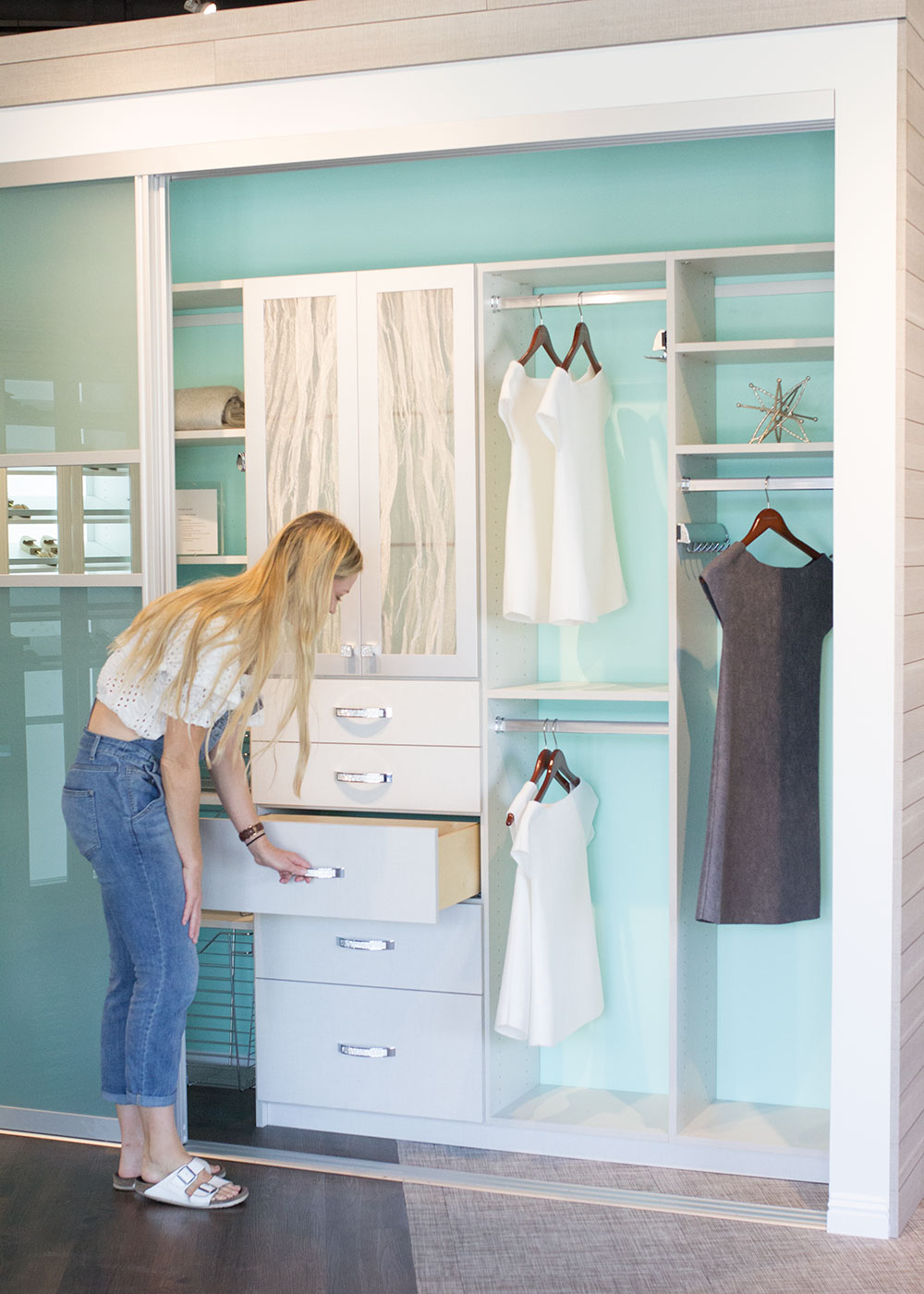 After gawking over all the pretty spaces in the showroom, I got to see our custom playroom closet design! I wanted to share it with you guys here to see what you think? Looking at it now it seems so simple. But I really needed Robin to help me translate my ideas into this space. What I like about it is that the square-ish spaces can hold lots of books and games, but also would be perfect for some baskets of toys. I included one low hanging rack for Alessandra's dress up clothes. Everything in here is customizable and built to order, so I know it will fit perfectly when the California Closets professionals come to install it. Robin also made the right two sections the exact same width so if later I want to convert this room back to a bedroom, I can just order a couple more hanging bars and take out the shelves or move them around on some of the upper levels. She also worked with me in the autocad system to show me some options that can save money, such as the style of drawer panels, hardware, or having the system floating vs. all the way to the floor. So cool, right?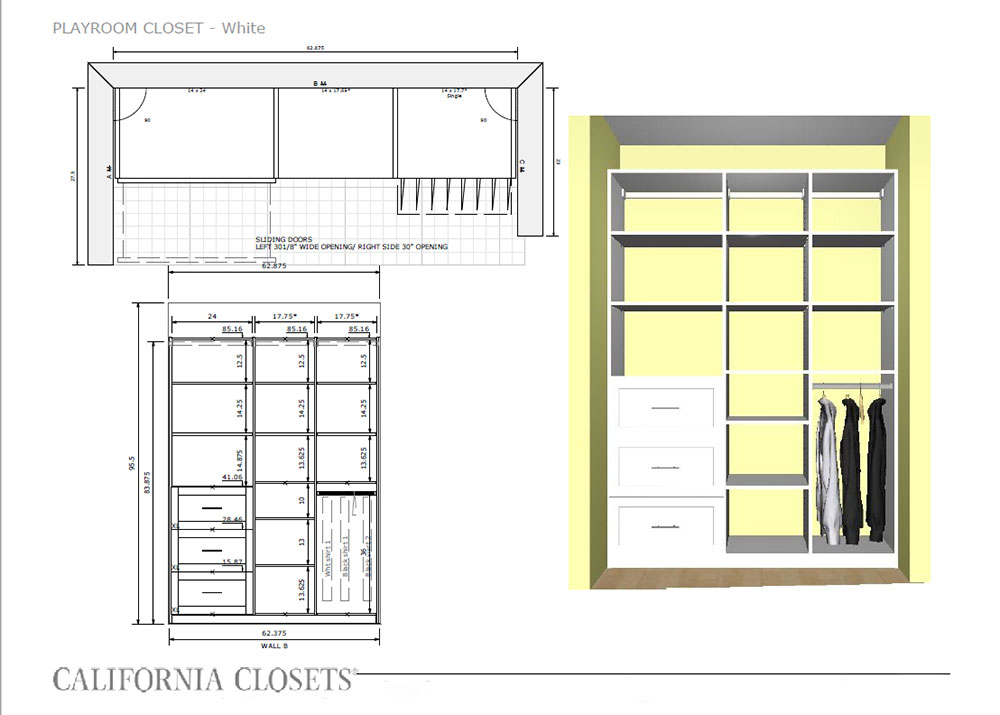 Overall, I was honestly so impressed with the California Closets experience. If you are looking to get organized with a designer who will really work with you to create a beautiful, functional space, I highly recommend California Closets!
Next, I will be working on designing and finishing the rest of the playroom. Stay tuned!
I was selected for this opportunity as a member of CLEVER and the content and opinions expressed here are my own.