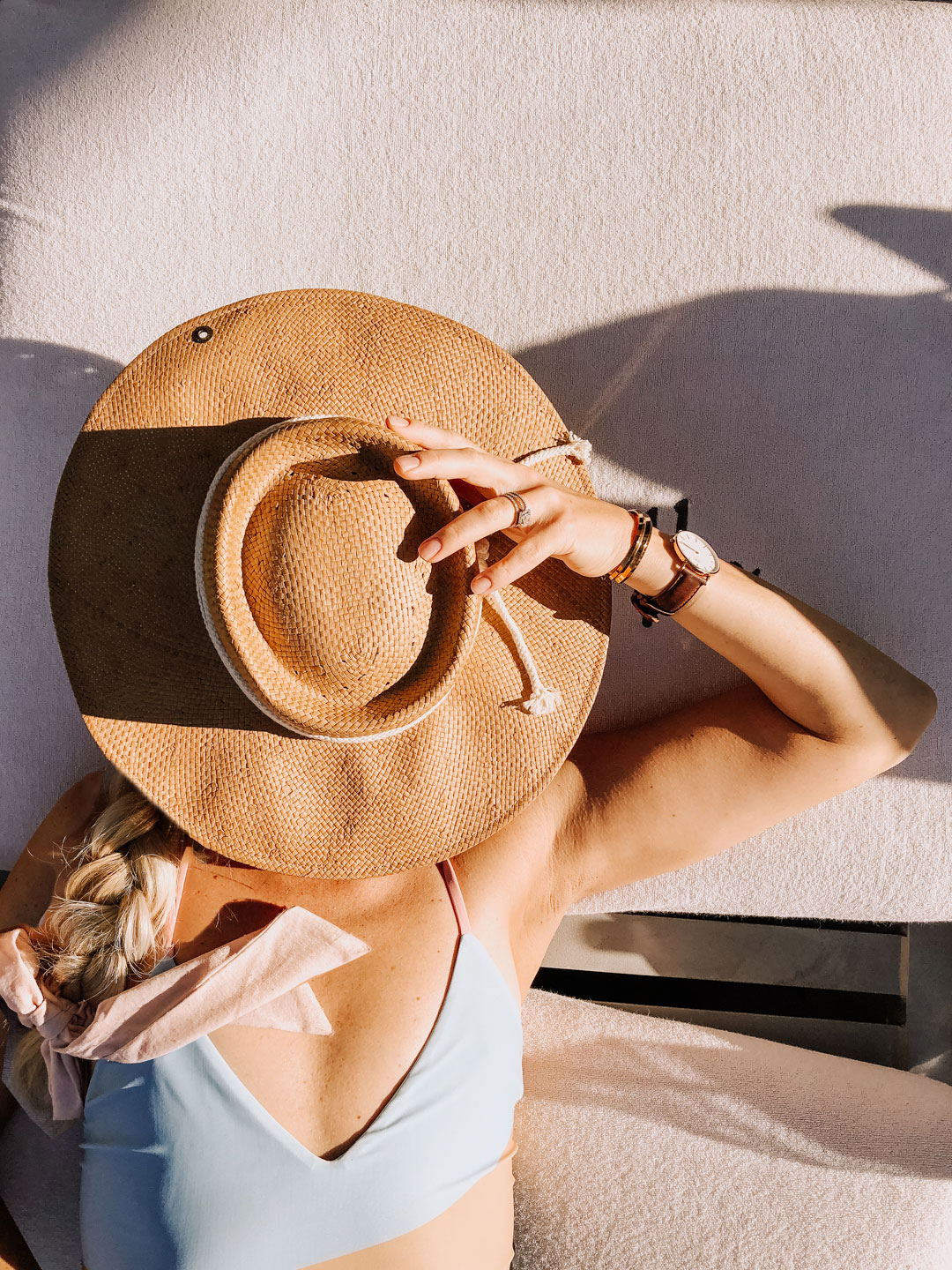 For the past four years, since my youngest babe was brand new, my husband and I have forgone traditional holiday gifts to one another and instead planned a staycation at a local resort. We love exploring all the cool little corners of our hometown here in Arizona! It's a great way to reconnect and escape the everyday, without going far.
This was his idea to begin with. It stemmed from our yearning to do more things together, rather than just accumulating more stuff. Also at that point in our lives, from our deep yearning for a real break from our everyday grind. [As a reminder, a vacation is only a vacation without kids. Otherwise, you're on a trip. 😉 ]
I will tell you though, that first time I was a bit reluctant. That first year, our baby was just 6 months old, and leaving him overnight as a breastfeeding mom was no small feat. Not to mention our two other kiddos in tow, and no family around regularly. But during the holidays, my parents, his parents, or both, usually will come to visit us. So he convinced me that they would come and stay at our place, so we could go for just one night, knowing our children were in the safest of hands.
It has now become one of my most favorite traditions, and I look forward to it every year. I'm so glad he convinced me to start doing this, all those years ago!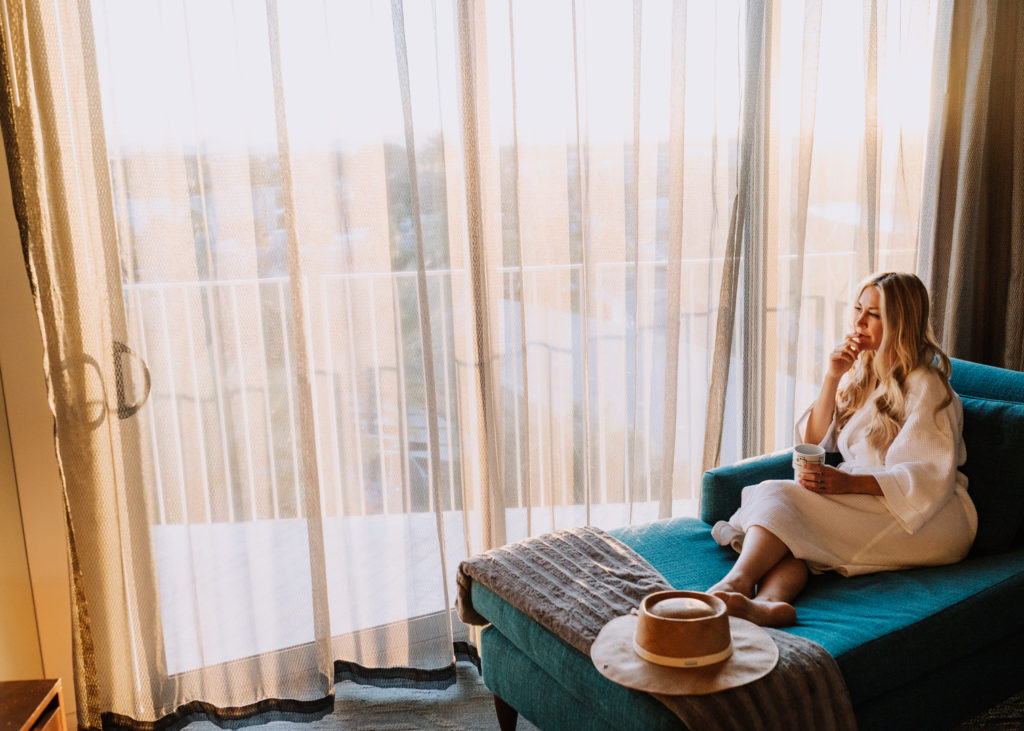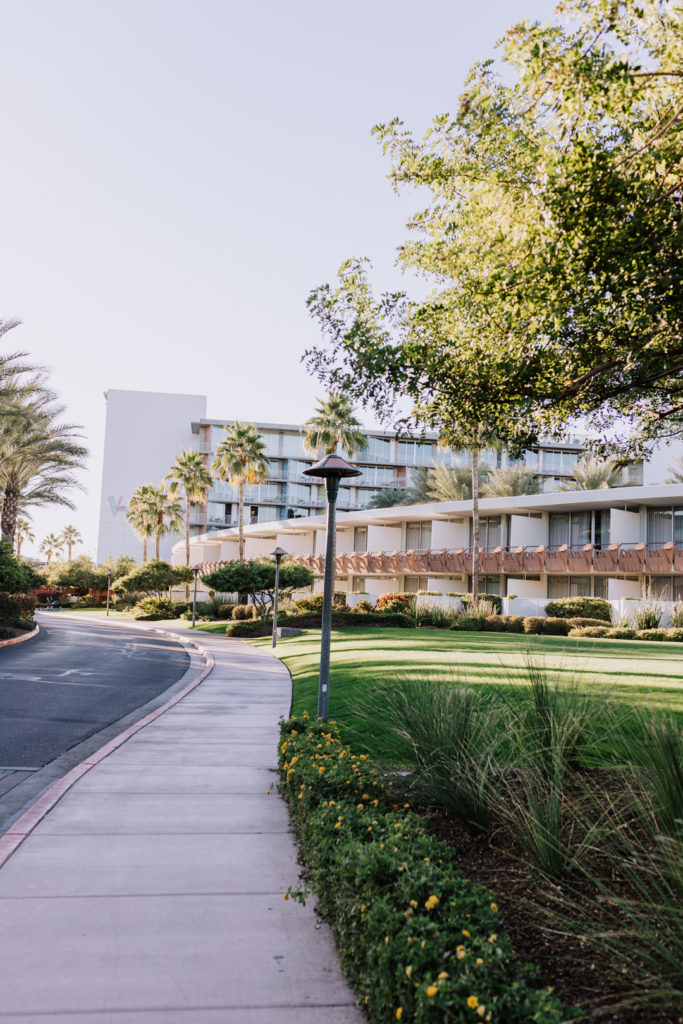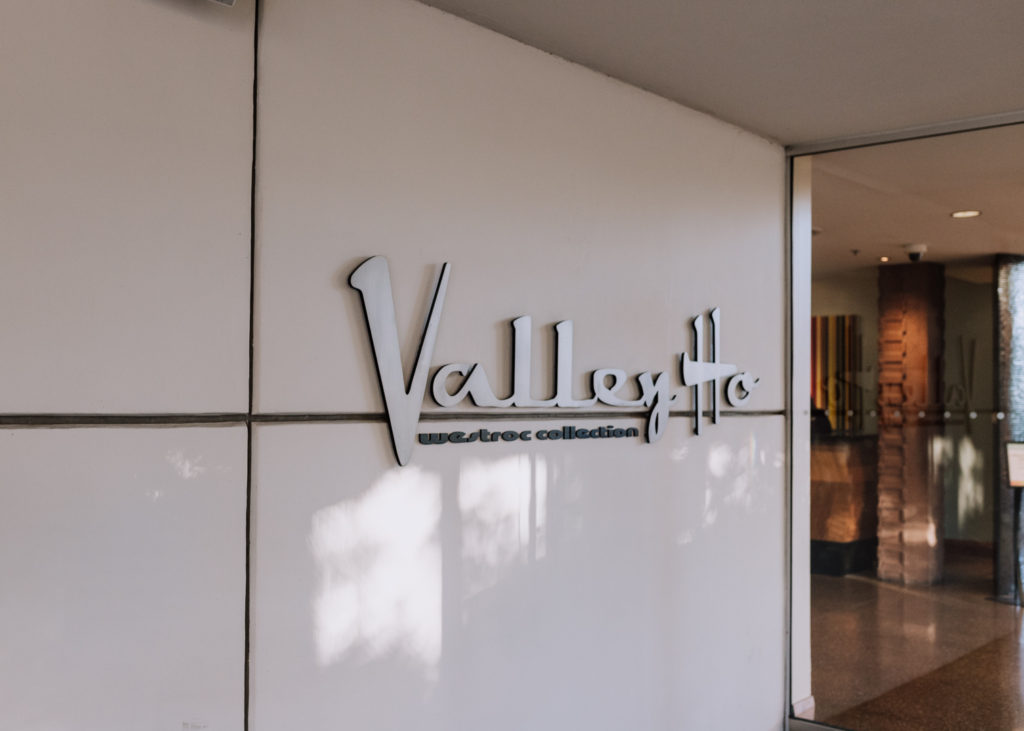 This year, we took our staycation a little earlier than normal, since my parents came to stay in our casita over Thanksgiving. After the turkey and stuffing were gone, we snuck away for our one night of one-on-one couple bliss. This year, we had the privilege of partnering with Hotel Valley Ho for our little getaway. So of course, I have to share with you guys some of the highlights!
First of all, let's talk design. Hotel Valley Ho is a historic mid-century modern hotel that has been renovated to stay true to its original style. And you guys know how I feel about mid-century modern design! The details everywhere from the lobby to our gorgeous suite we got to stay in were just perfection! My husband and I were joking that this suite was probably bigger than our first apartment together.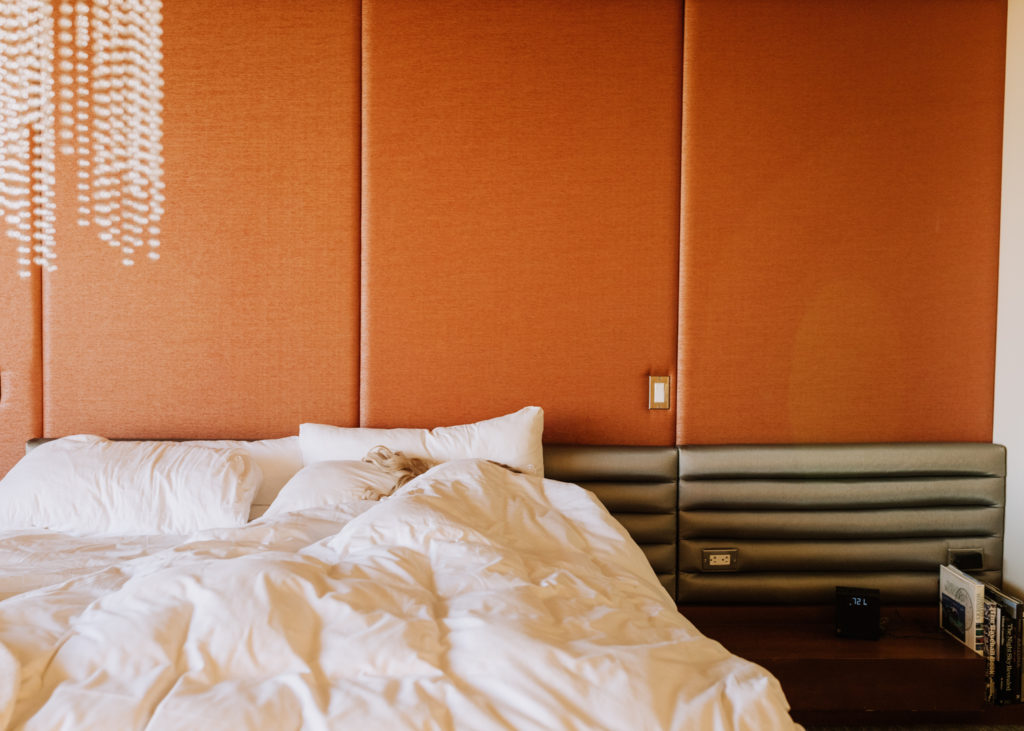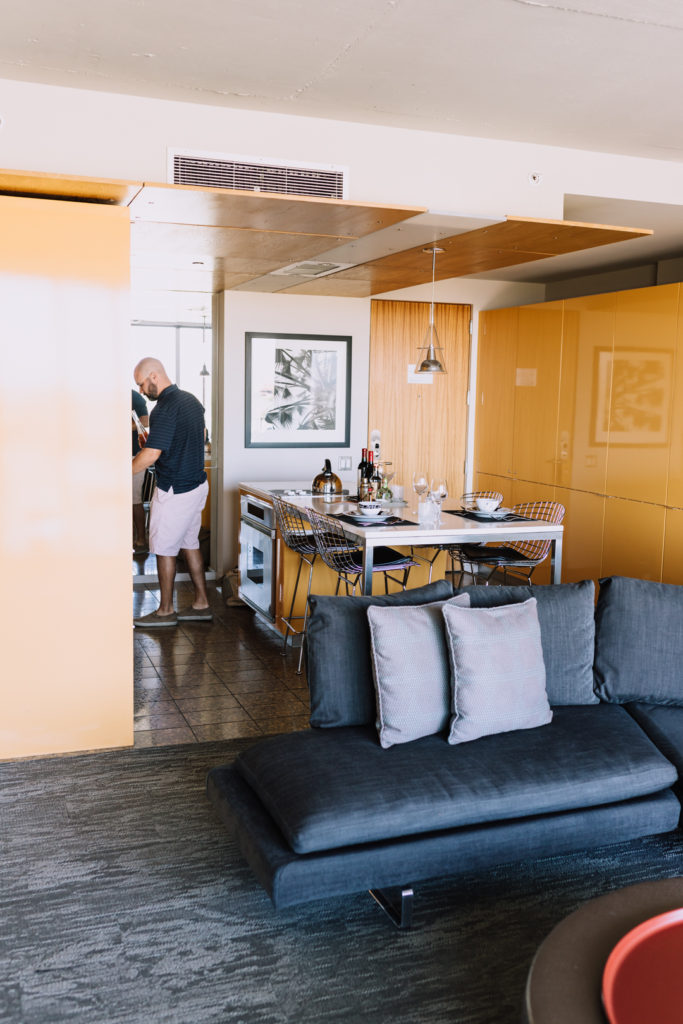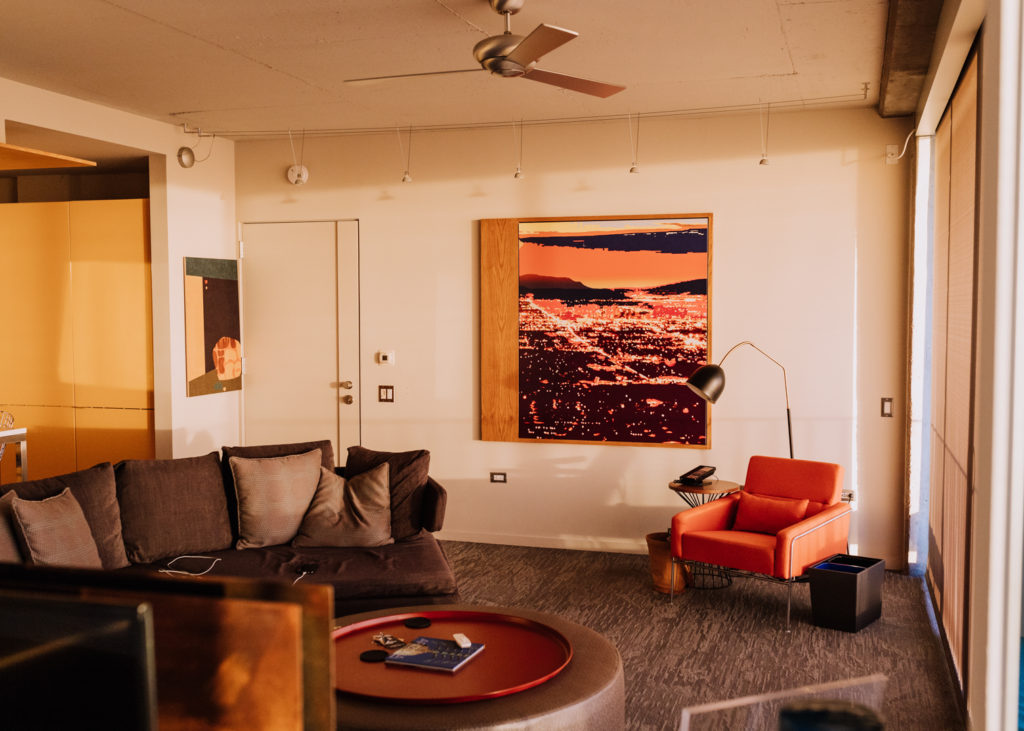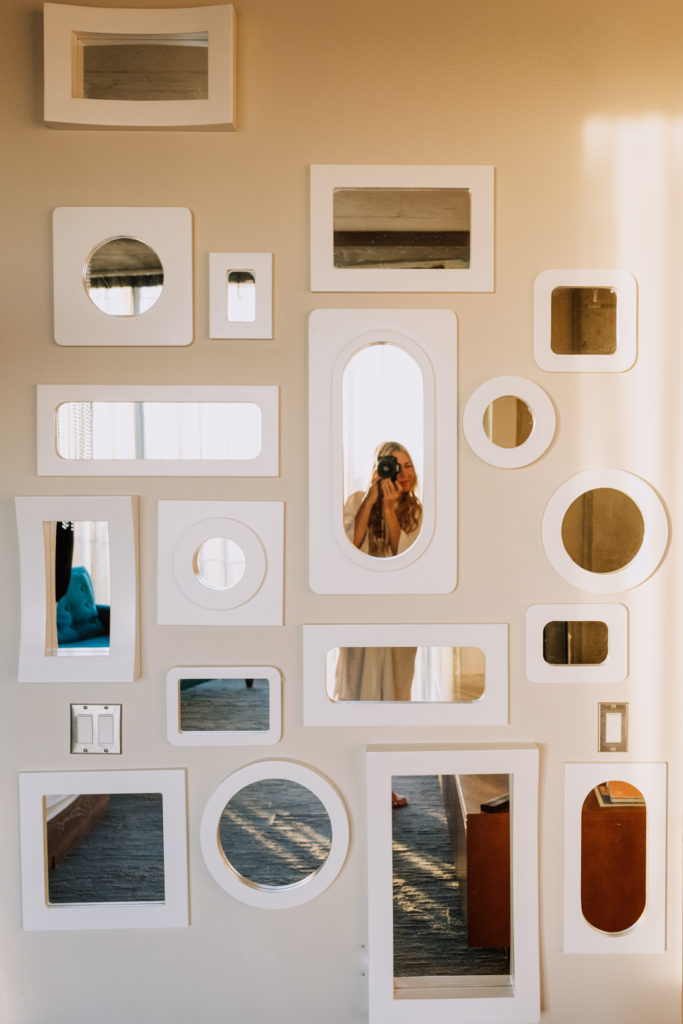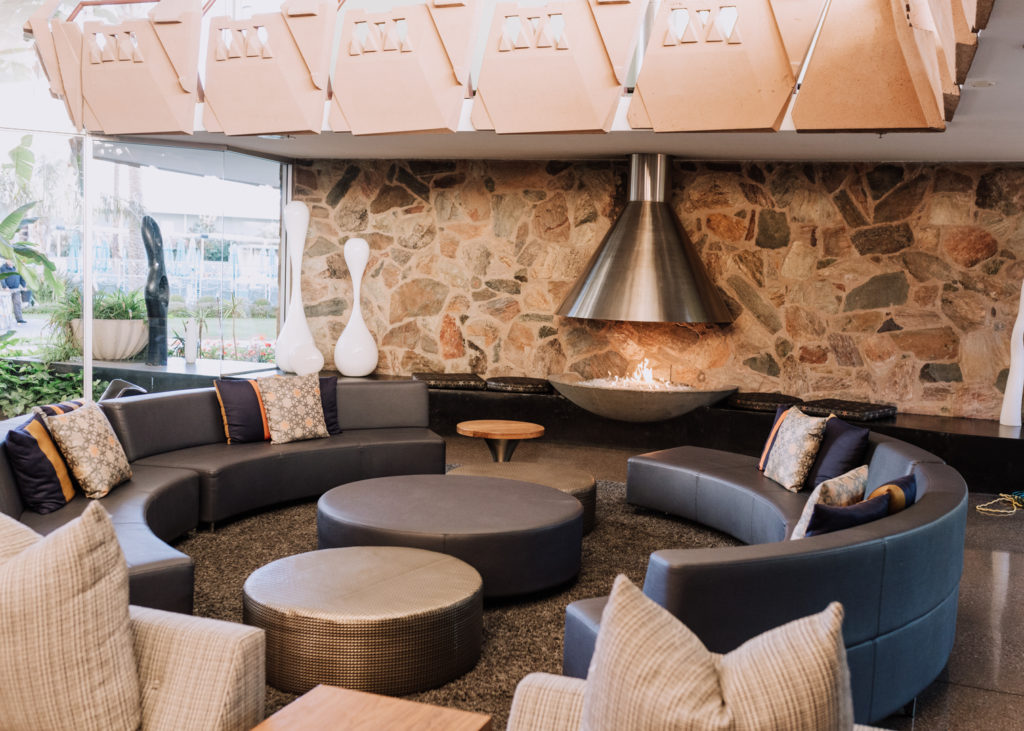 After arriving, we spent a little time poolside. As locals, the 70 degree weather was a bit chilly to us for swimming, even with the pool heated. But we did enjoy relaxing outside poolside with some snacks, a couple of cocktails and this gorgeous pool view.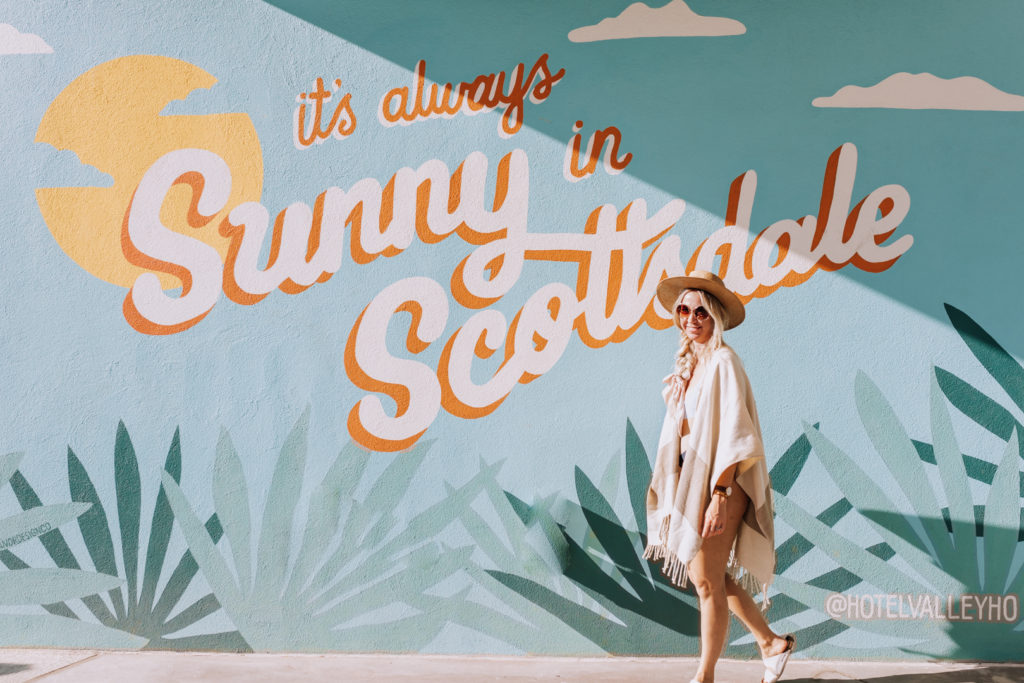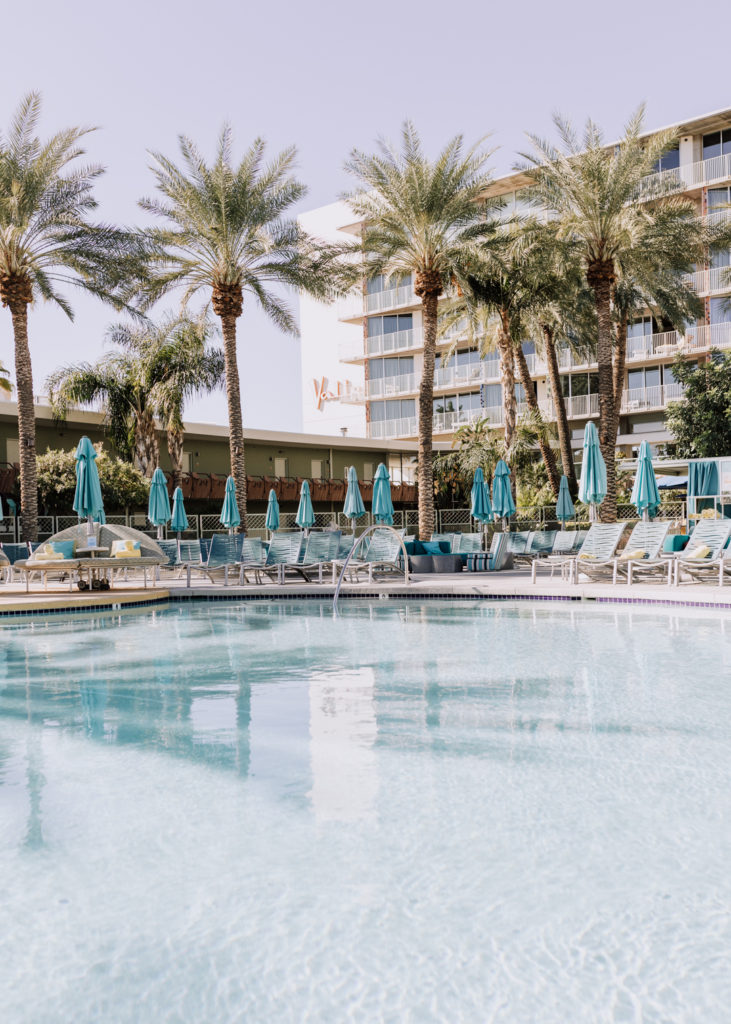 Also, let's talk location. Hotel Valley Ho is right in the heart of Old Town Scottsdale, it is walking distance to many great shops, restaurants, and bars that Scottsdale is known for. Great central location for out of town visitors, or for a night on the town if you're local and don't want to have to worry about driving for the night. We went out for a drink after dinner and were able to walk there, and took a pedicab home!
We had dinner at the restaurant ZuZu, right inside of the hotel. The cuisine style is a modern American fare, and it was phenomenal! They use local, organic farmers and sources whenever possible, and it really shines through in the food. We had some friends meet us there for dinner and we were all blown away! We also had brunch here on the patio the next morning. Everything was so good!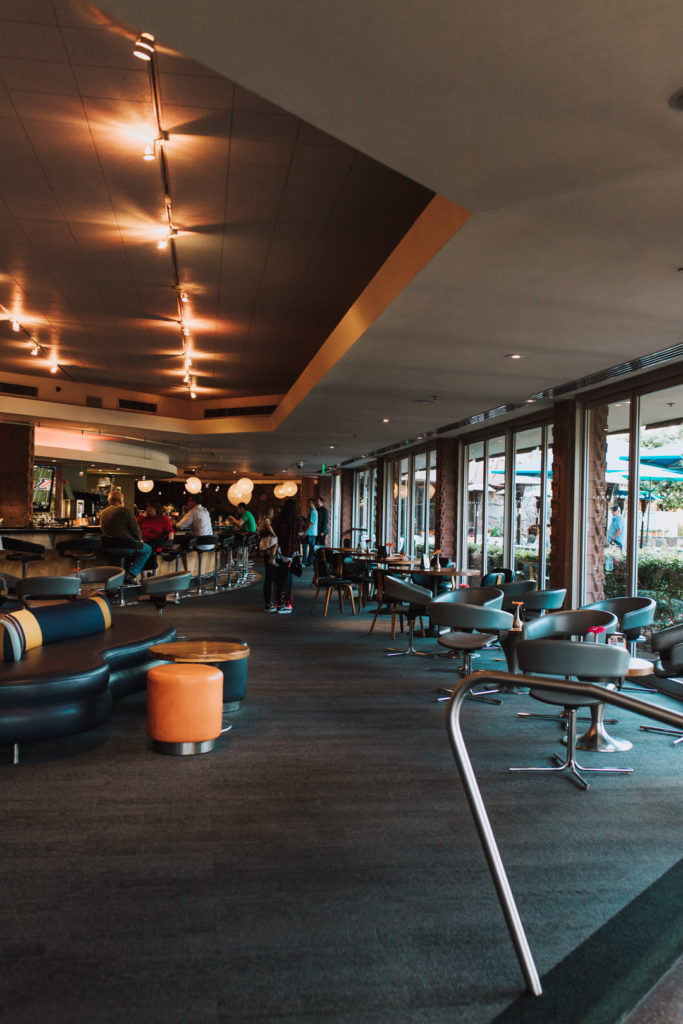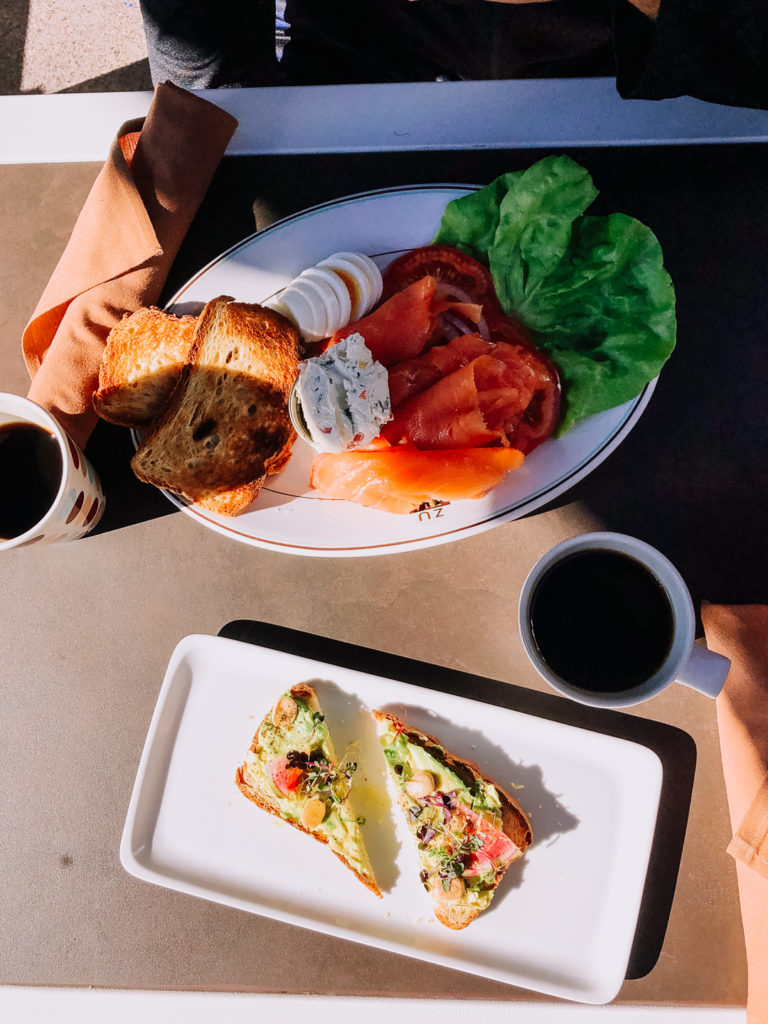 We finished our stay with a quick yoga session in the morning. There is a small spa and fitness center, just above the pool area. It was a great way to cap off our quick giveaway! And then of course, I always have to find more places to do fun yoga tricks. 😉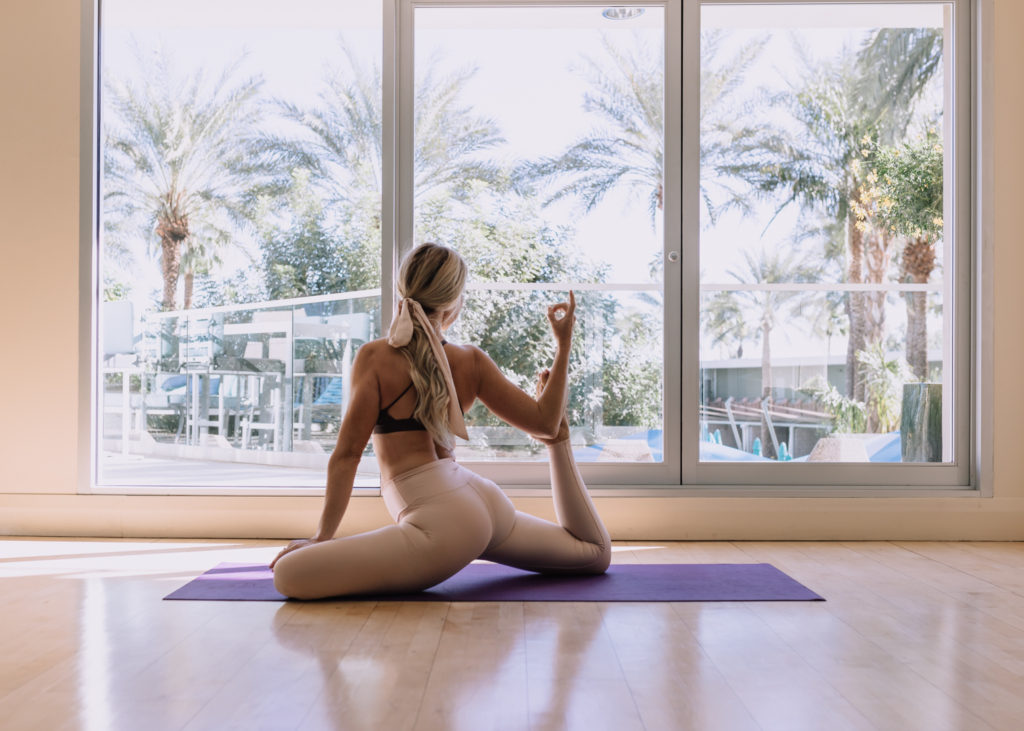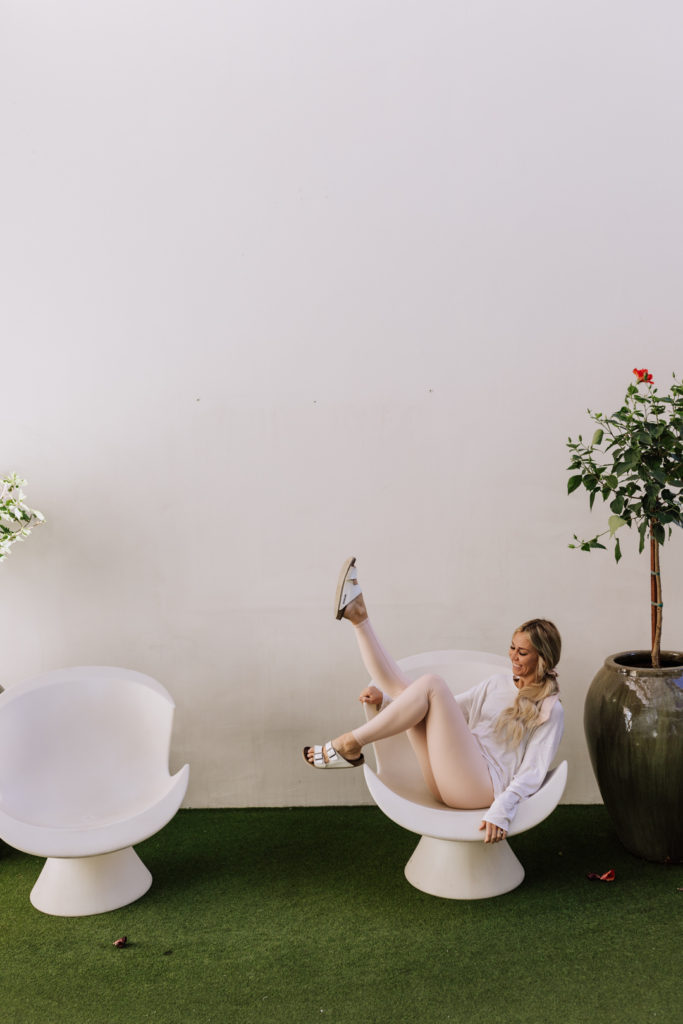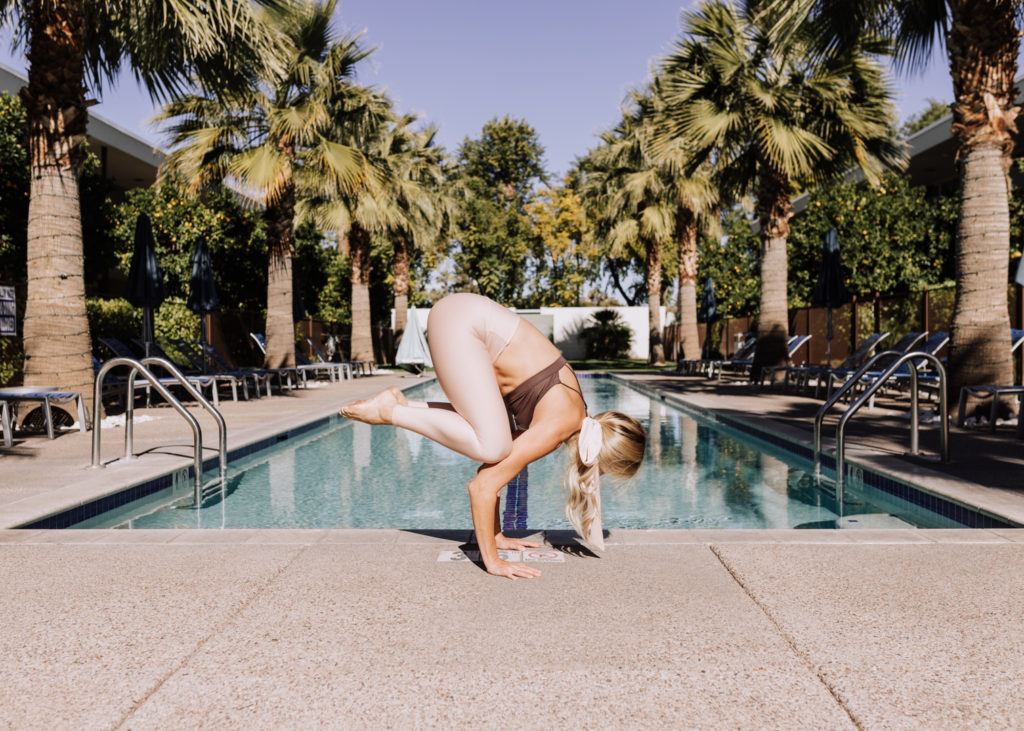 Thanks for having us Hotel Valley Ho! You now have a little piece of our hearts, and we are so honored to continue our annual tradition of this staycation experience over gifts with you. xoxo
And if you're looking for another great place to stay in Paradise Valley, be sure to check out my recent post on another great mid century modern historic hotel, Mountain Shadows.
Thank you Hotel Valley Ho for hosting us, in exchange for my honest review of our experience here on the blog.