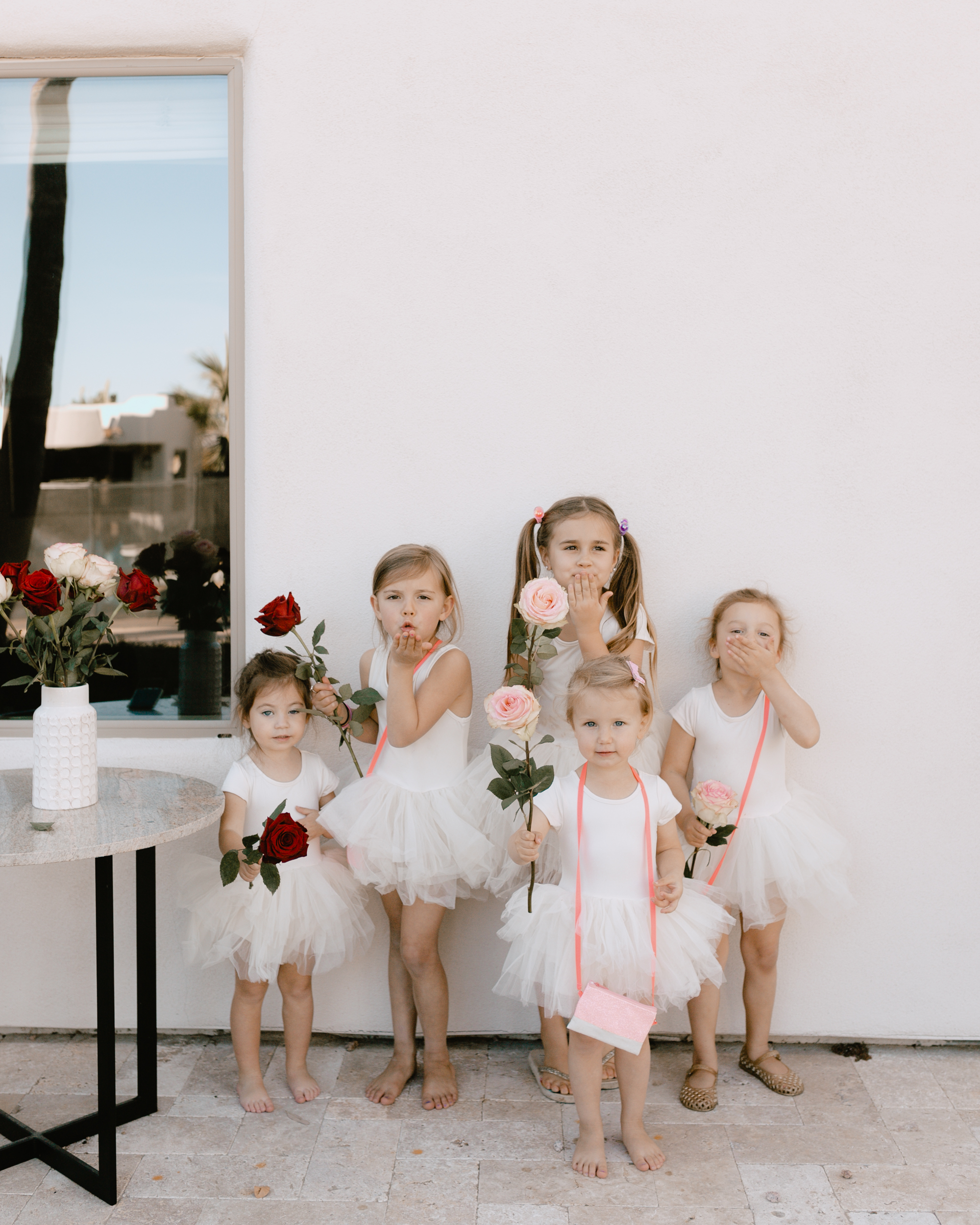 The other day, we had a few friends over for a sweet little Valentine's themed playdate. It was so cute, I just had to share it here on the blog!
I love celebrating the holidays, especially with my kids. Having friends over makes it even more fun! Although I have always loved to host, I have found that having parties for every holiday can be a bit overwhelming (not to mention expensive). So now I call it a "playdate," to help me to keep it small and simple, and that also makes it so sweet!
Last year we did a little Valentine's playdate and at the last minute, I decided to add a craft for the kids to do. But to be honest it was a lot of additional work to get all of the supplies together and set everything up before the kids came.
See last year's Valentines Playdate and Suncatcher Craft here.
This year, a friend introduced me to another mama and owner of Masterpiece Art Parties here locally. When I heard about the adorable art parties she creates – complete with sensory bins and age-appropriate art projects, I was intrigued. When I learned she also does ALL the set up and clean up, I was like – WHERE DO I SIGN UP?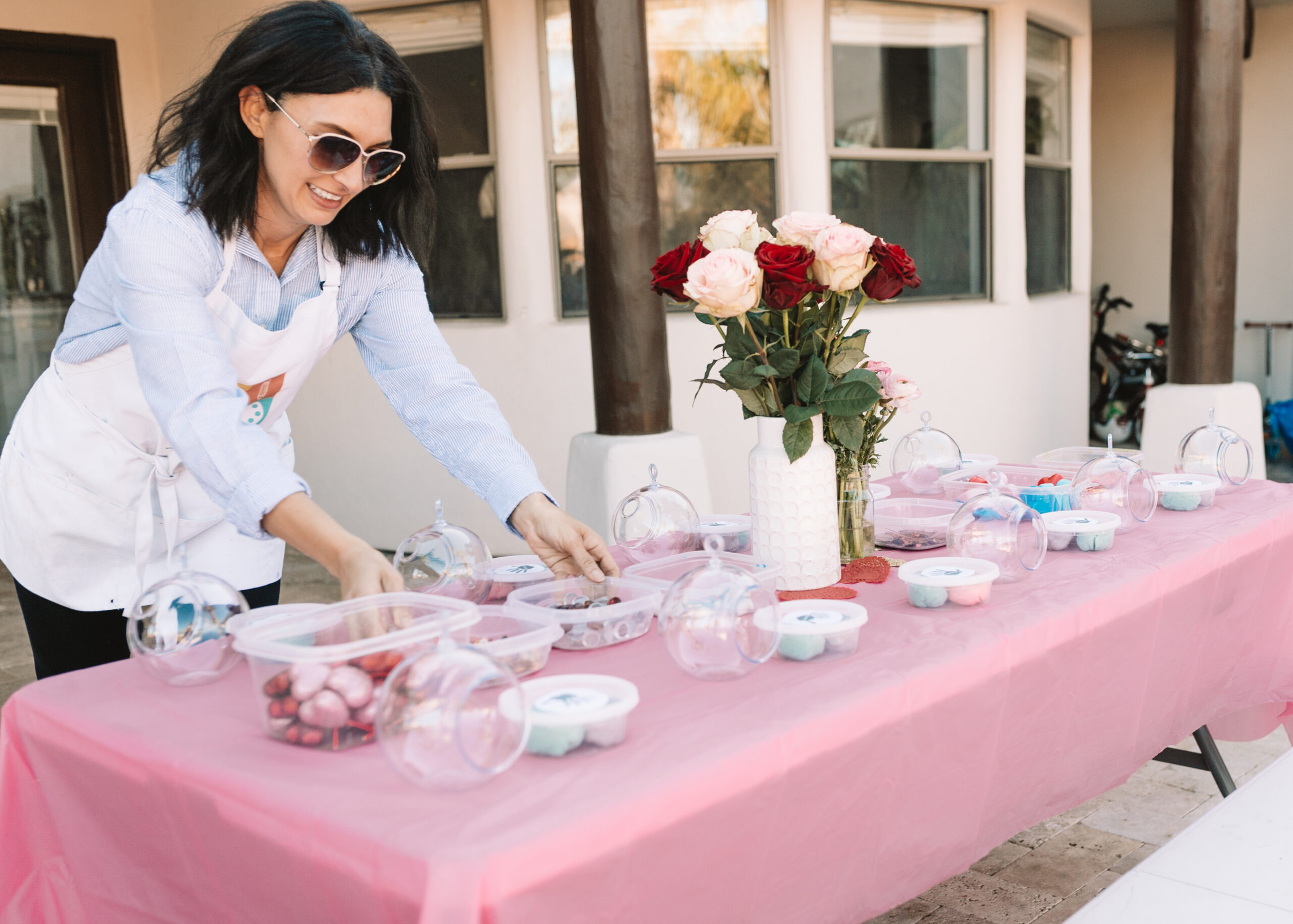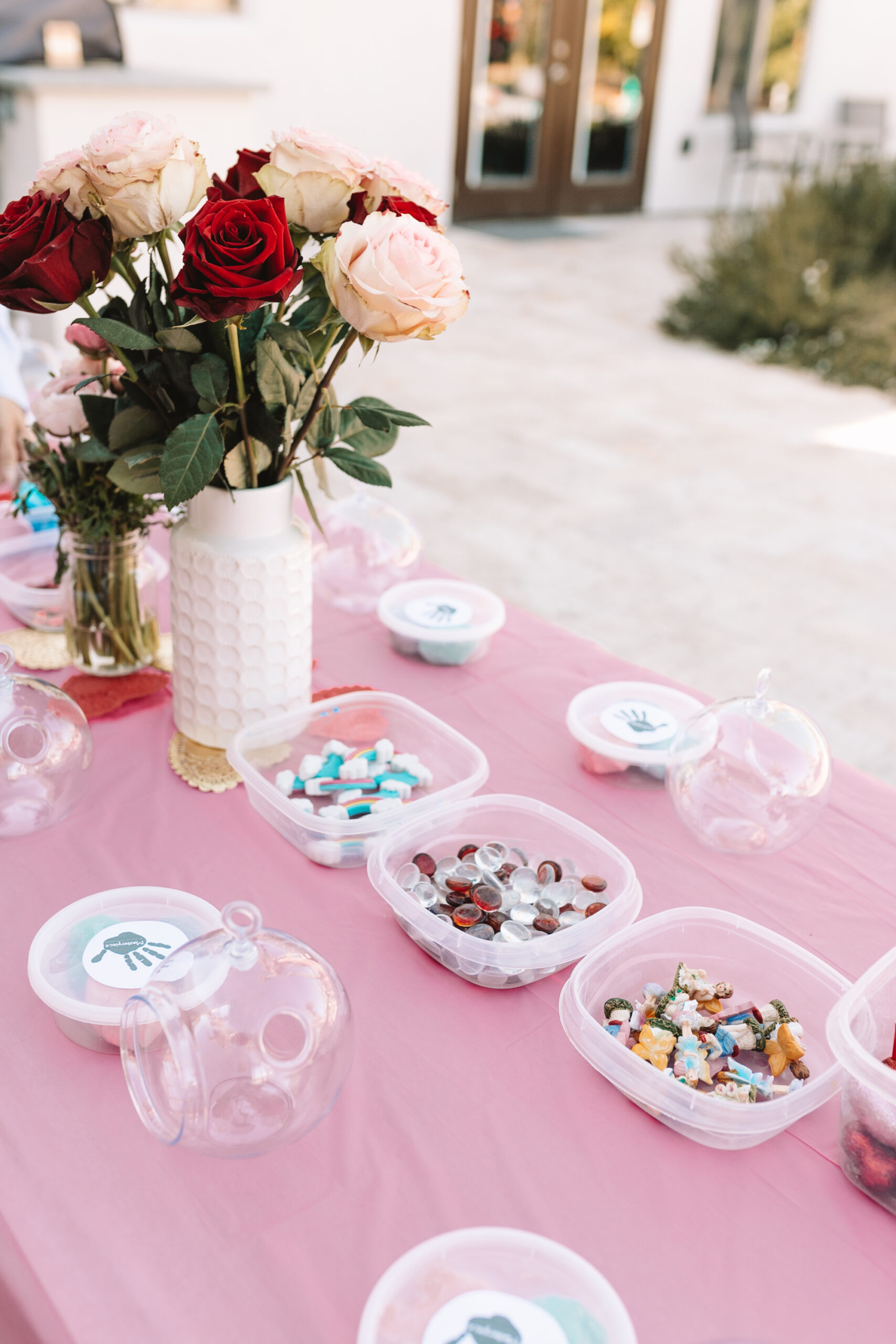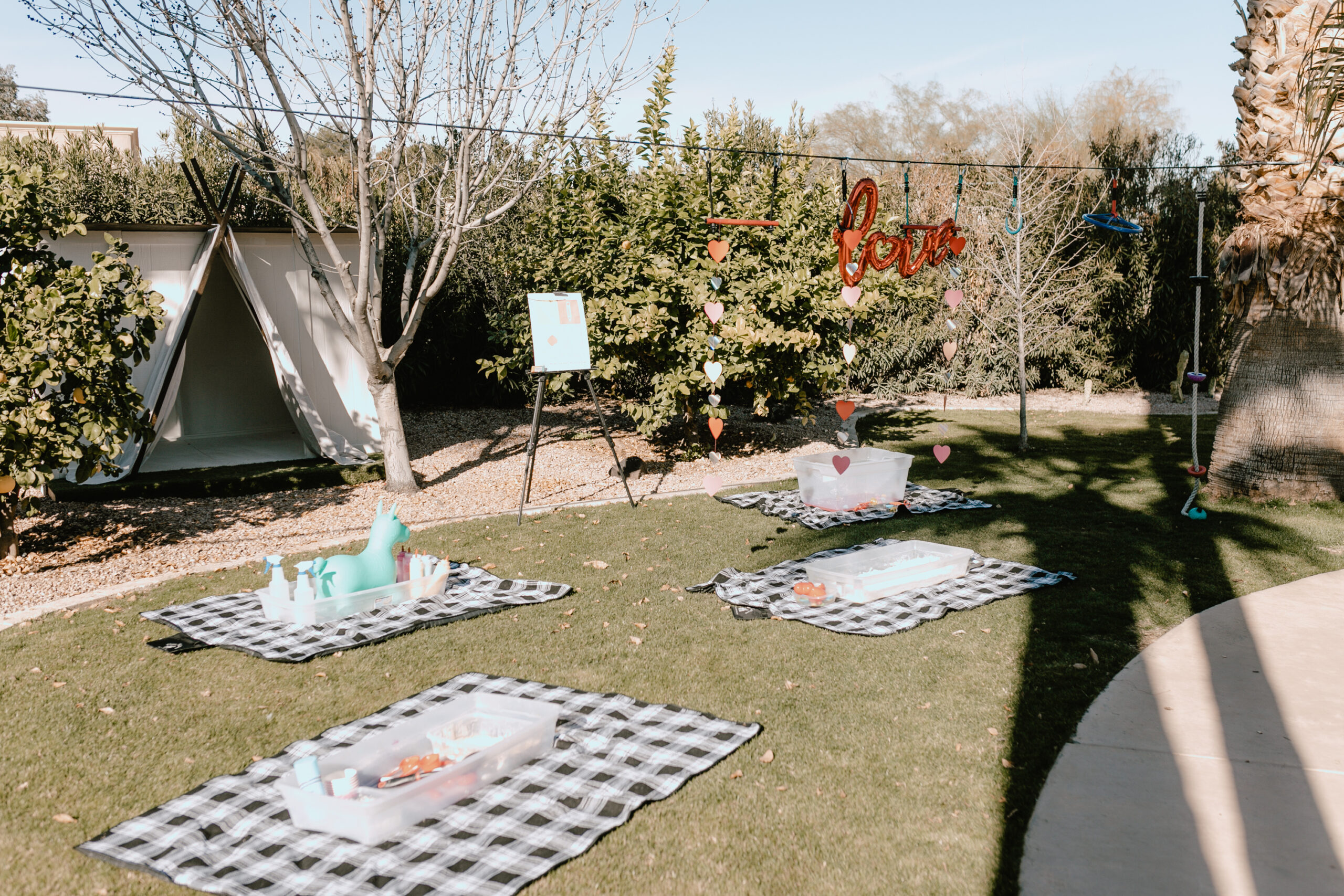 Owner Heather is a mama of three, and trained art teacher who was working full time as such, before becoming a full time mom. When she was looking for a way to get back into teaching after having her babies, she found that teaching in a school didn't make much sense with her kids still so young and at home. Who can relate?! [Raises one hand over here.]
And of course, when I knew some of our girly friends were coming over, I needed to have a little dress up rack ready for them. All these adorable matching tutus are from Plum NYC.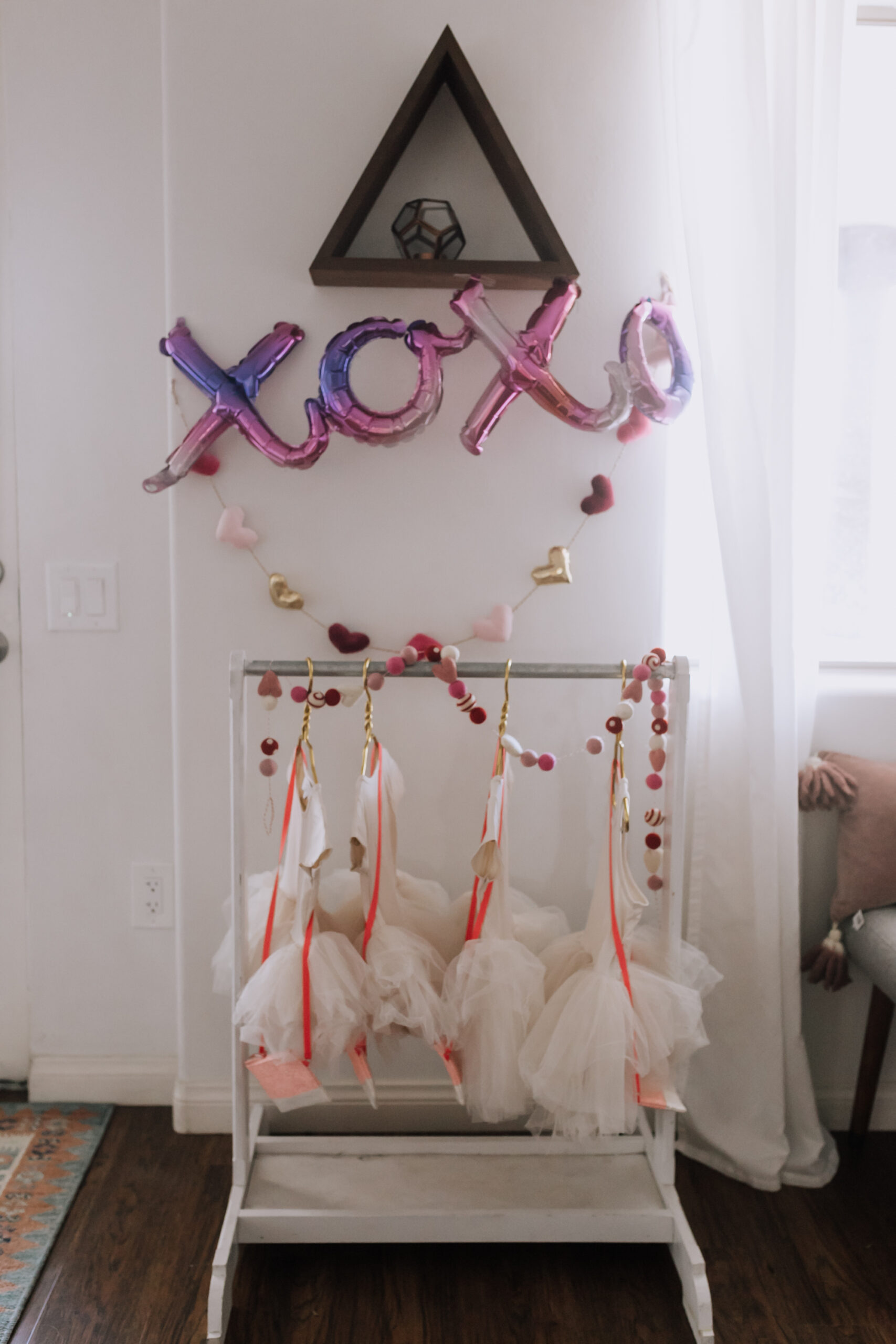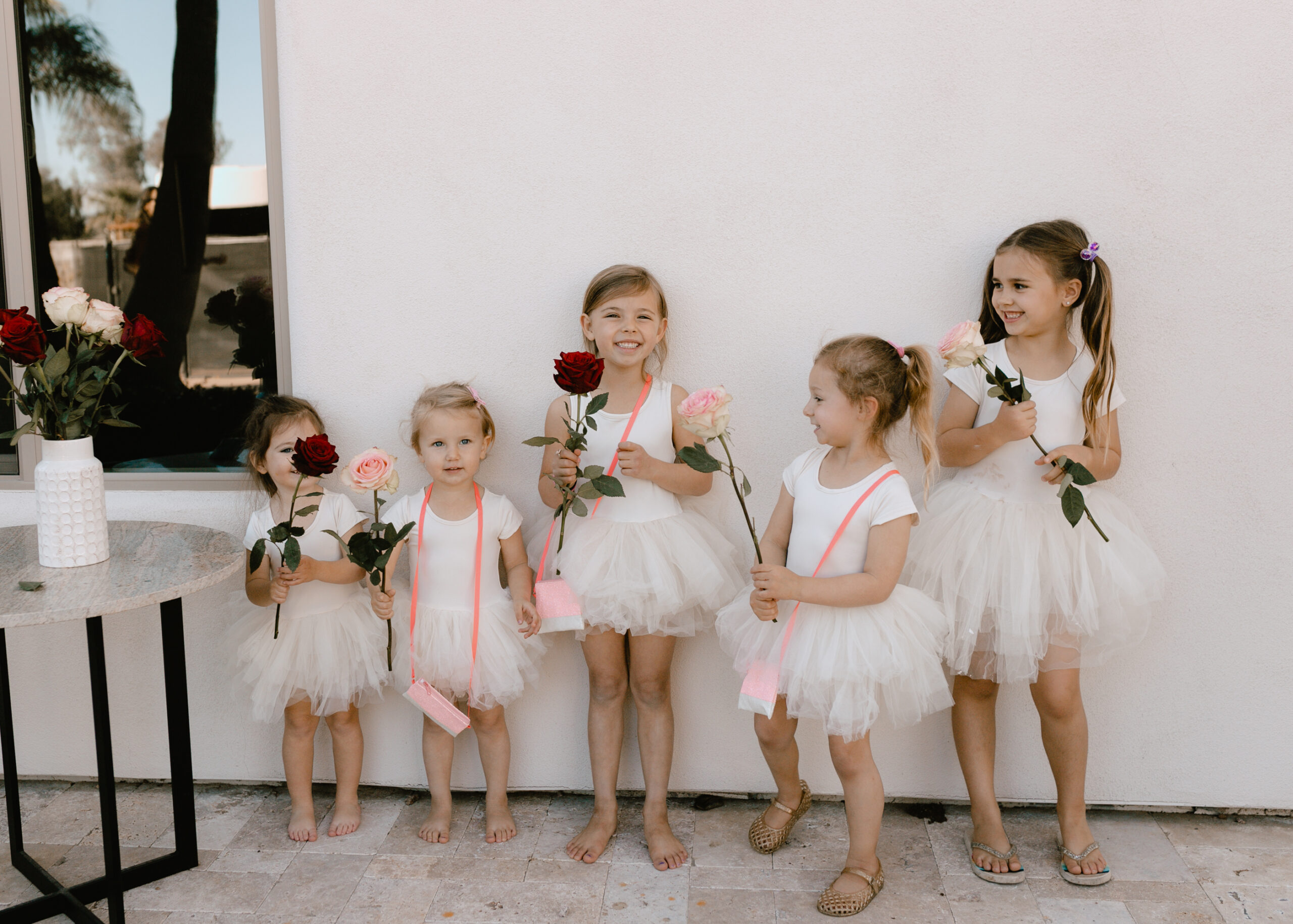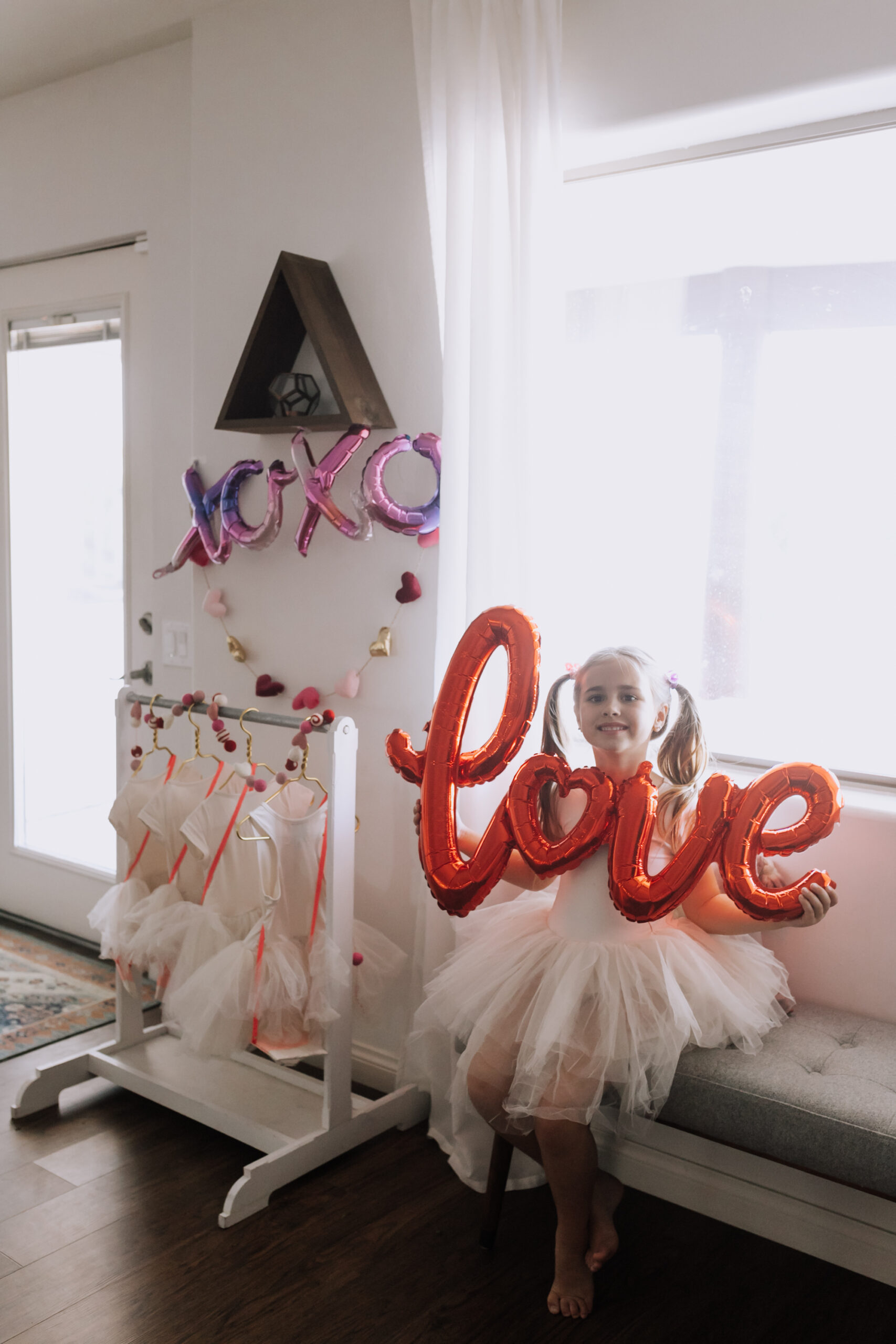 All I did was set out a few simple snacks (pink popcorn, cupcakes, and strawberries) and our playdate was complete! Seriously so cute, so fun, and SO easy thanks to Masterpiece Art Parties.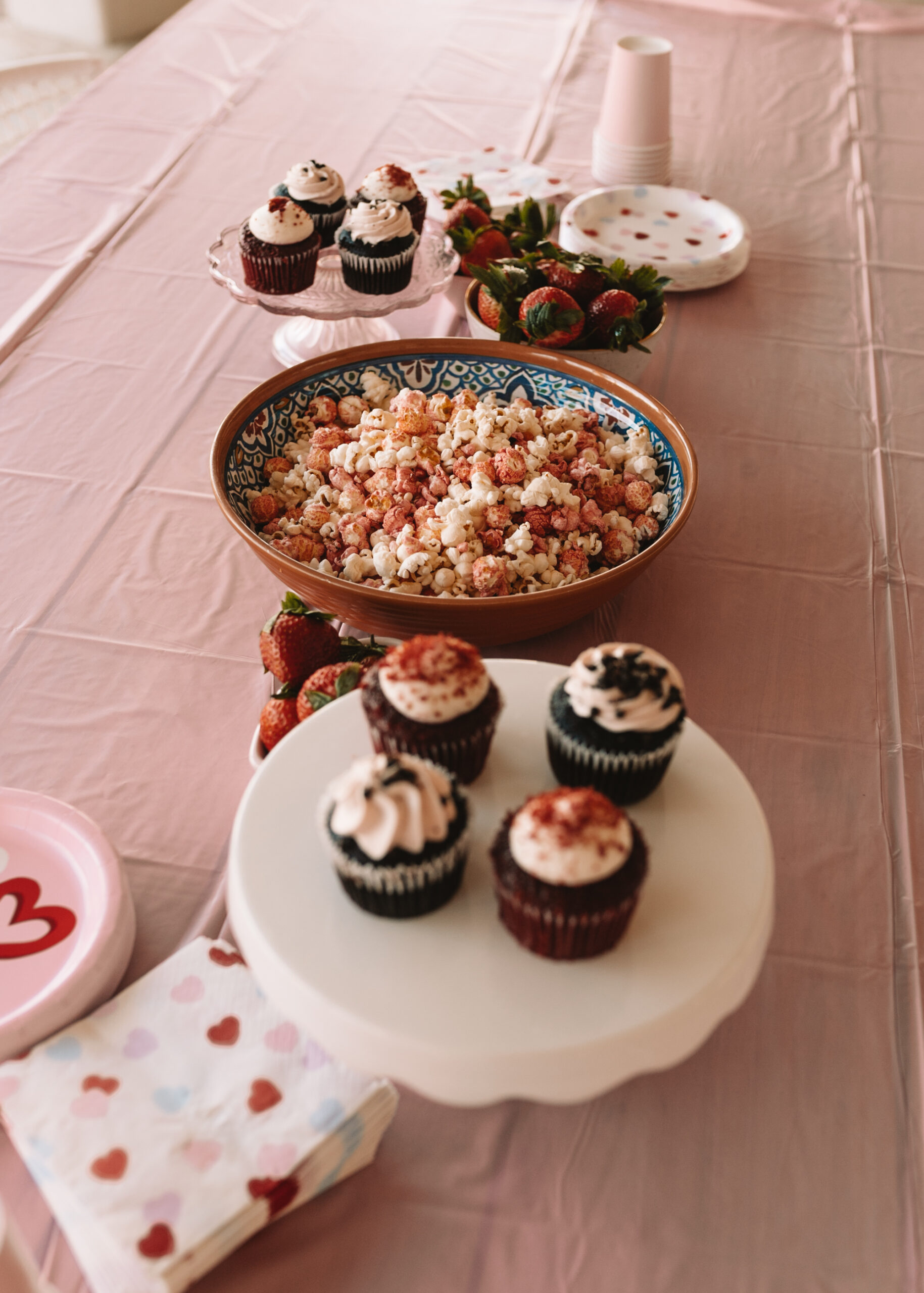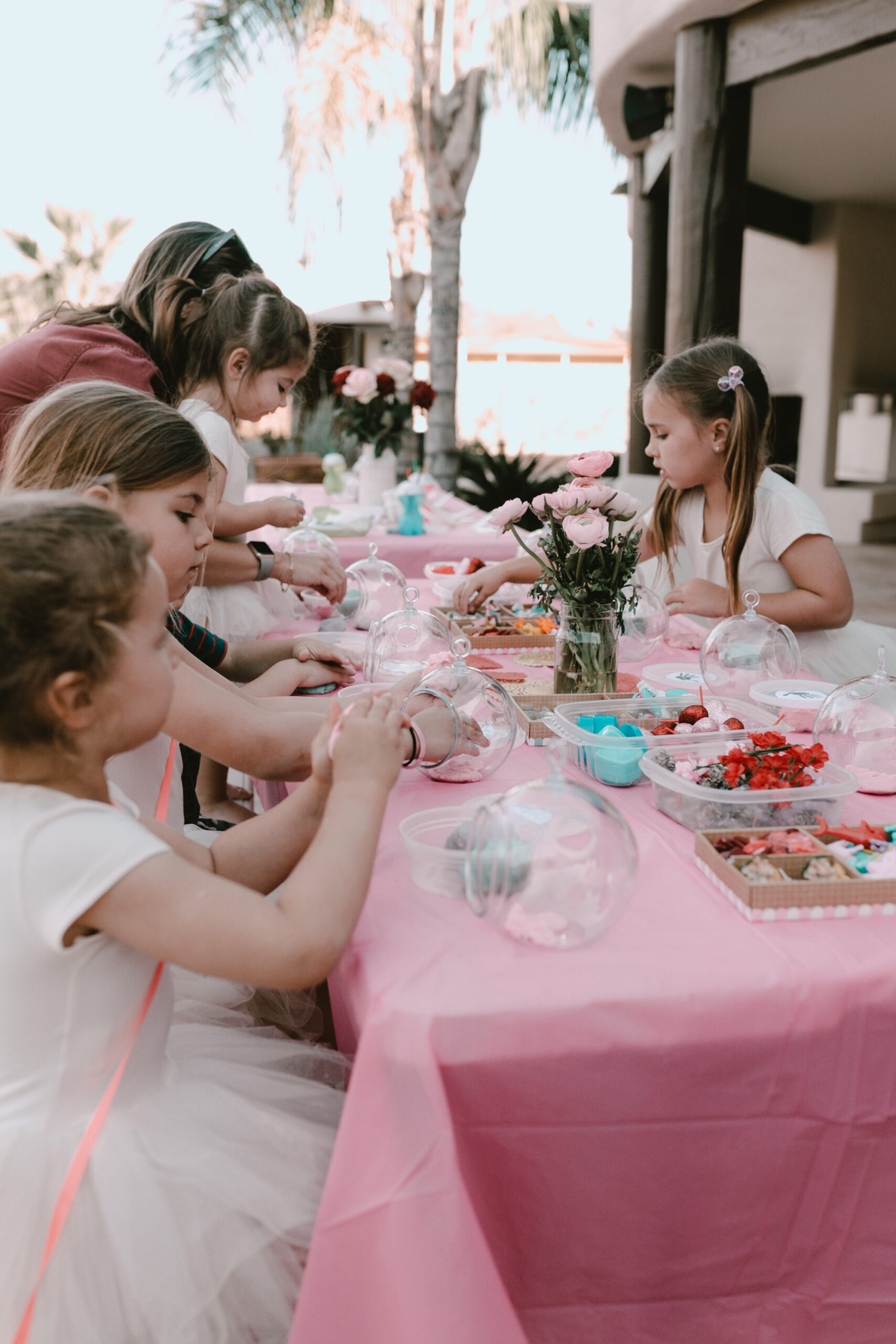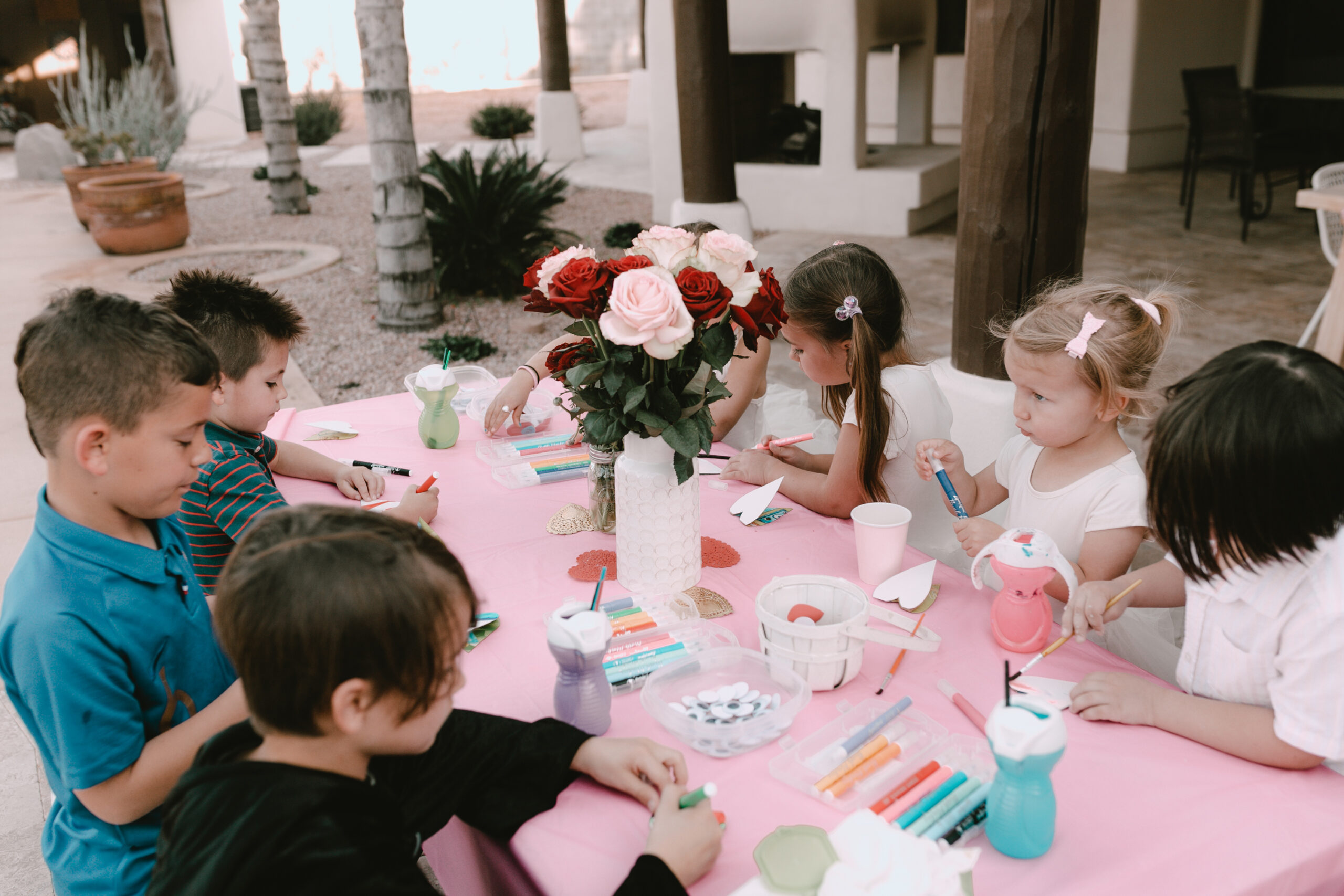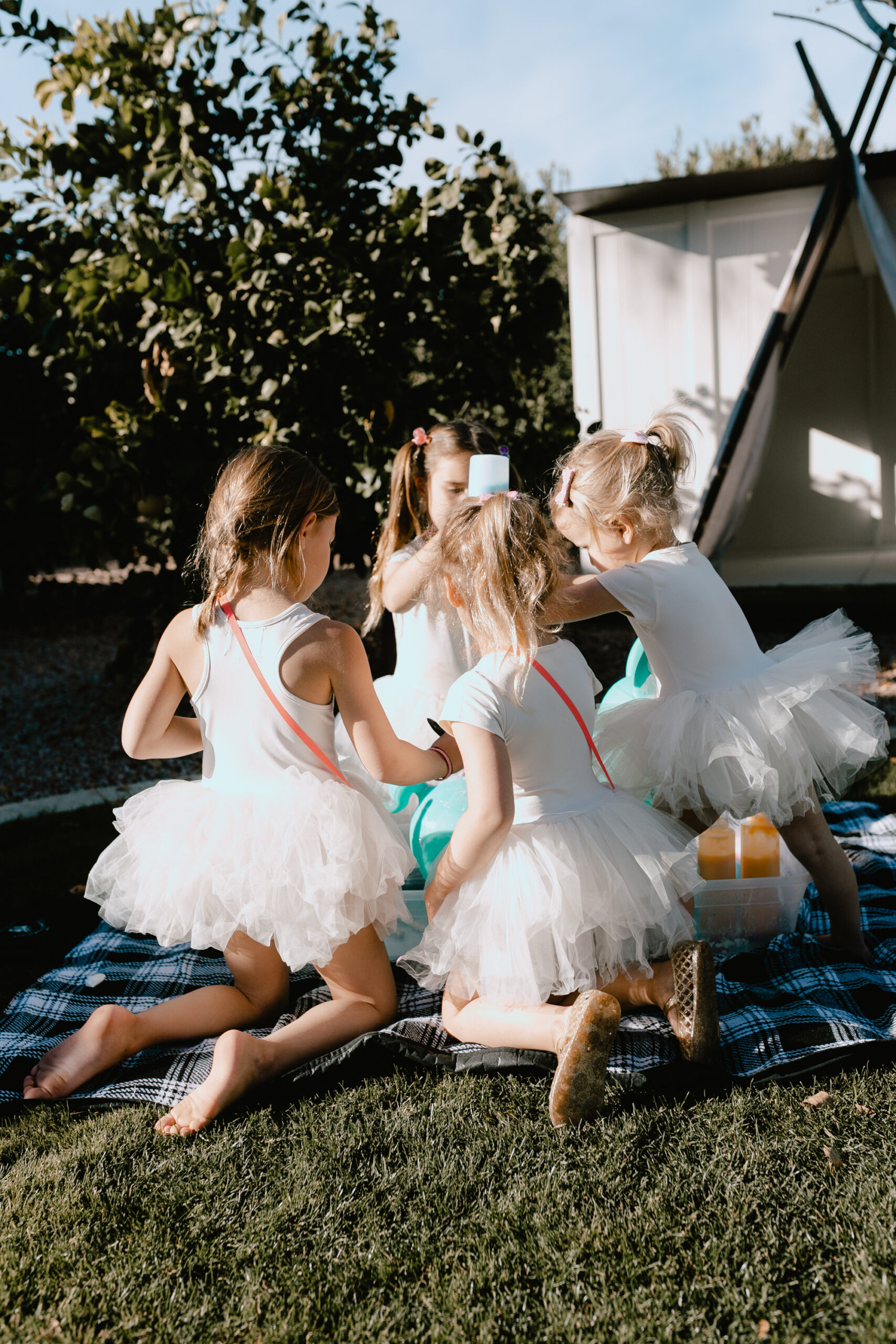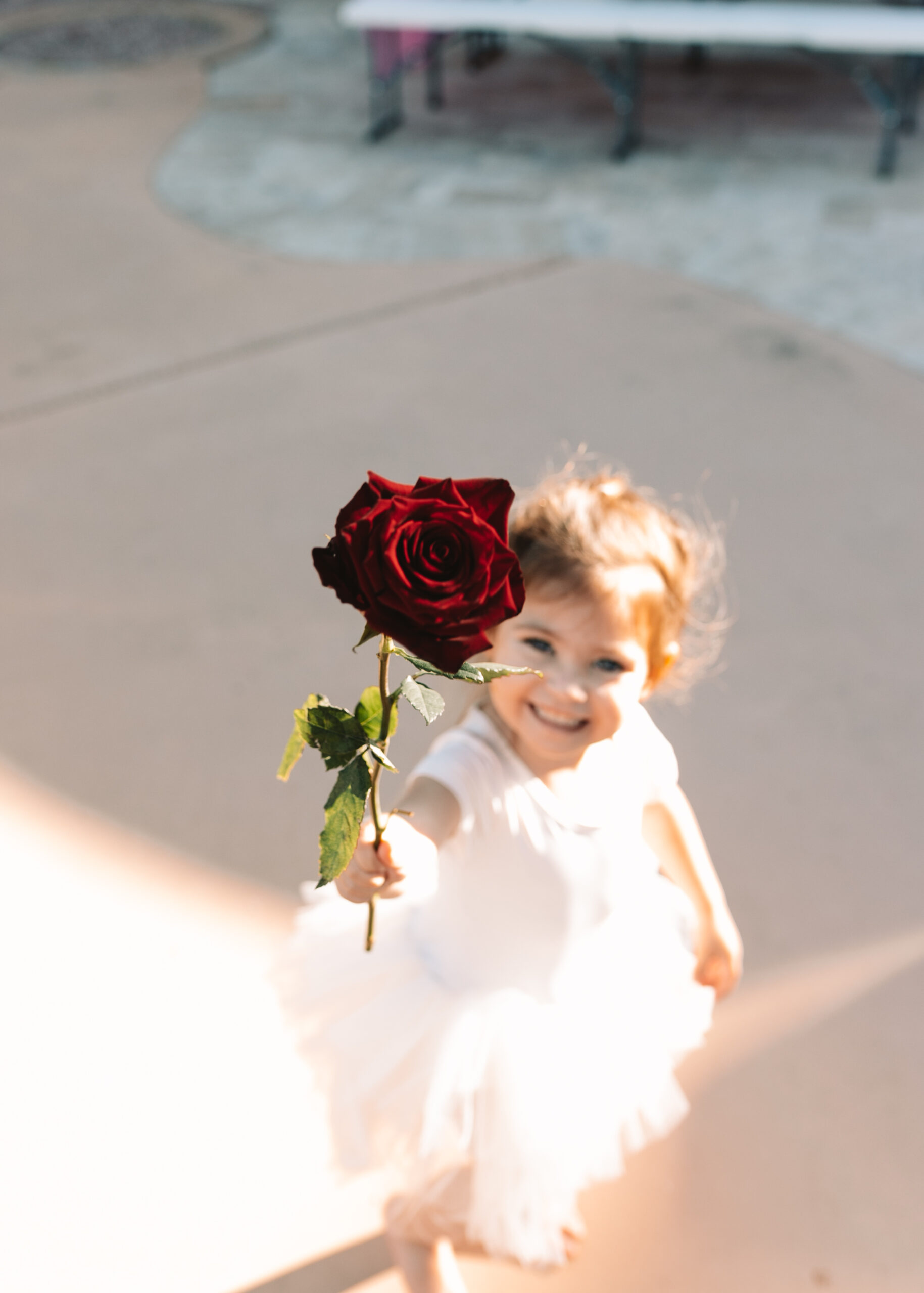 I will for sure be using Heather from Masterpiece Art Parties again in the future! If you want to see more of her adorable art party activities, be sure to give her a follow on Instagram @masterpieceartmama.
How do you celebrate Valentine's Day? I love hearing everyone's traditions and creative ideas! xoxo