This post is sponsored by Grove Collaborative. As always, all opinions expressed here are my own.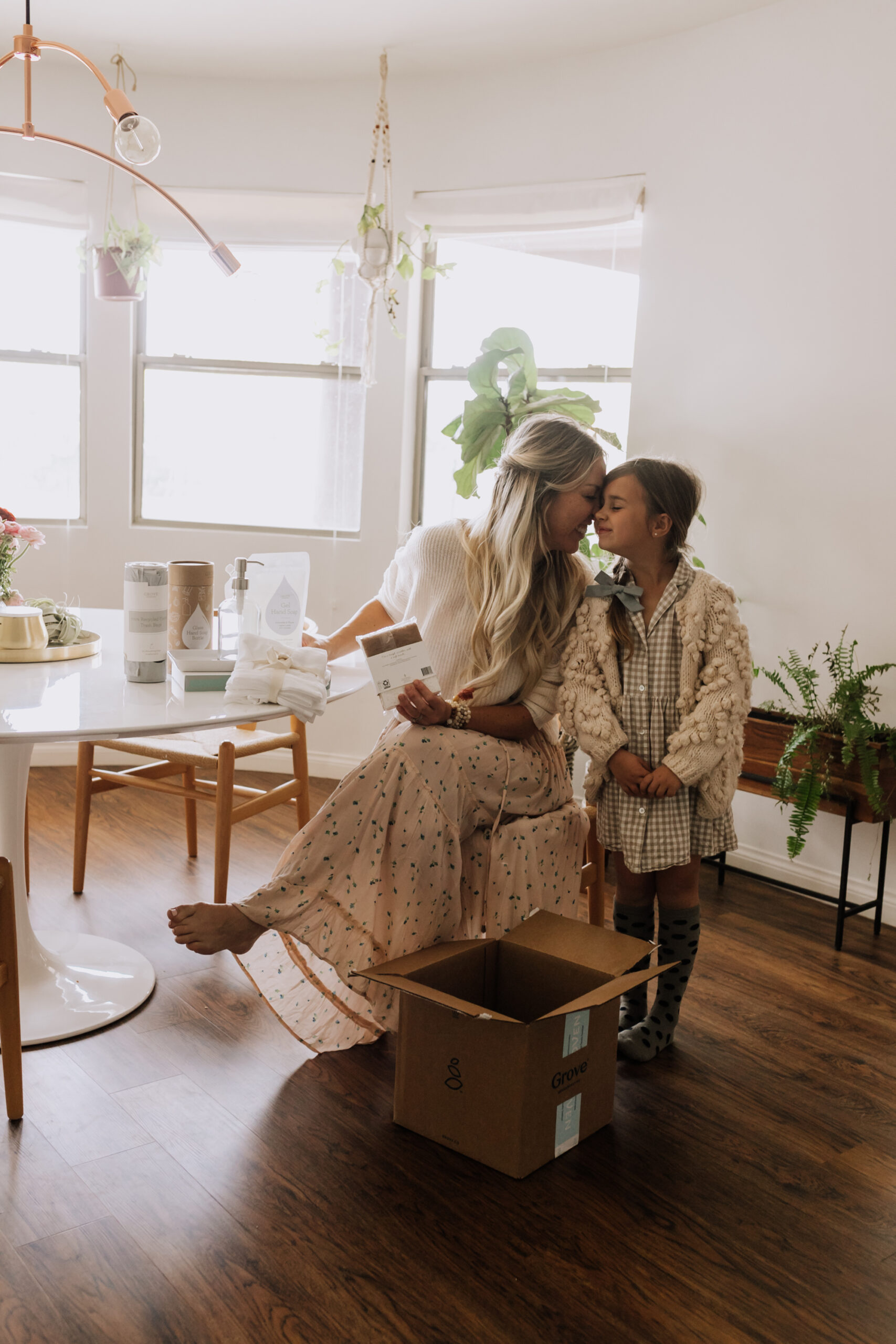 Since sharing with you guys about my discovery of Grove Collaborative last fall, I wanted to share a little update, as well as a few tips for How to be More Sustainable, Without Feeling Overwhelmed.
I tend to get easily overwhelmed in the busy-ness of life with three kids, working from home, and generally trying to keep up with running a household. It's been about ten years now since I first started my personal journey towards creating a more sustainable home for my family. But I still remember when I first started digging into it- I was completely overwhelmed!
Now, although I am far from perfect, I believe that the choices our family makes will impact not only our own living environment, but the environment at large. It's just baby steps!  Honestly, my very first step those ten years ago was to start recycling. Our city offered the service, I was just being lazy and didn't bother to seperate it out! Kinda embarrassing to admit, but true.
Currently, the state of recycling in the world is such that the recycling centers can't keep up with the demand. This is partially what has lead to at least 8 million tons of plastic being dumped into the oceans each year. Which is an entirely different problem I could write a whole other blog post about. It's easy to feel like just one household doesn't make a difference. But one look at just a week of our family's waste products tells me, we can always do better! So what can one little person like you or I do?
Beyond recycling what you can, it is so important that all of us REDUCE and REUSE as much as possible. This can help reduce the strain on the current recycling system (which is clearly broken), as well as keep more waste out of our landfills and oceans.
So I wanted to share just 4 simple things we've been doing lately to reduce our environmental impact!
4 Simple Swaps for How to be More Sustainable without Feeling Overwhelmed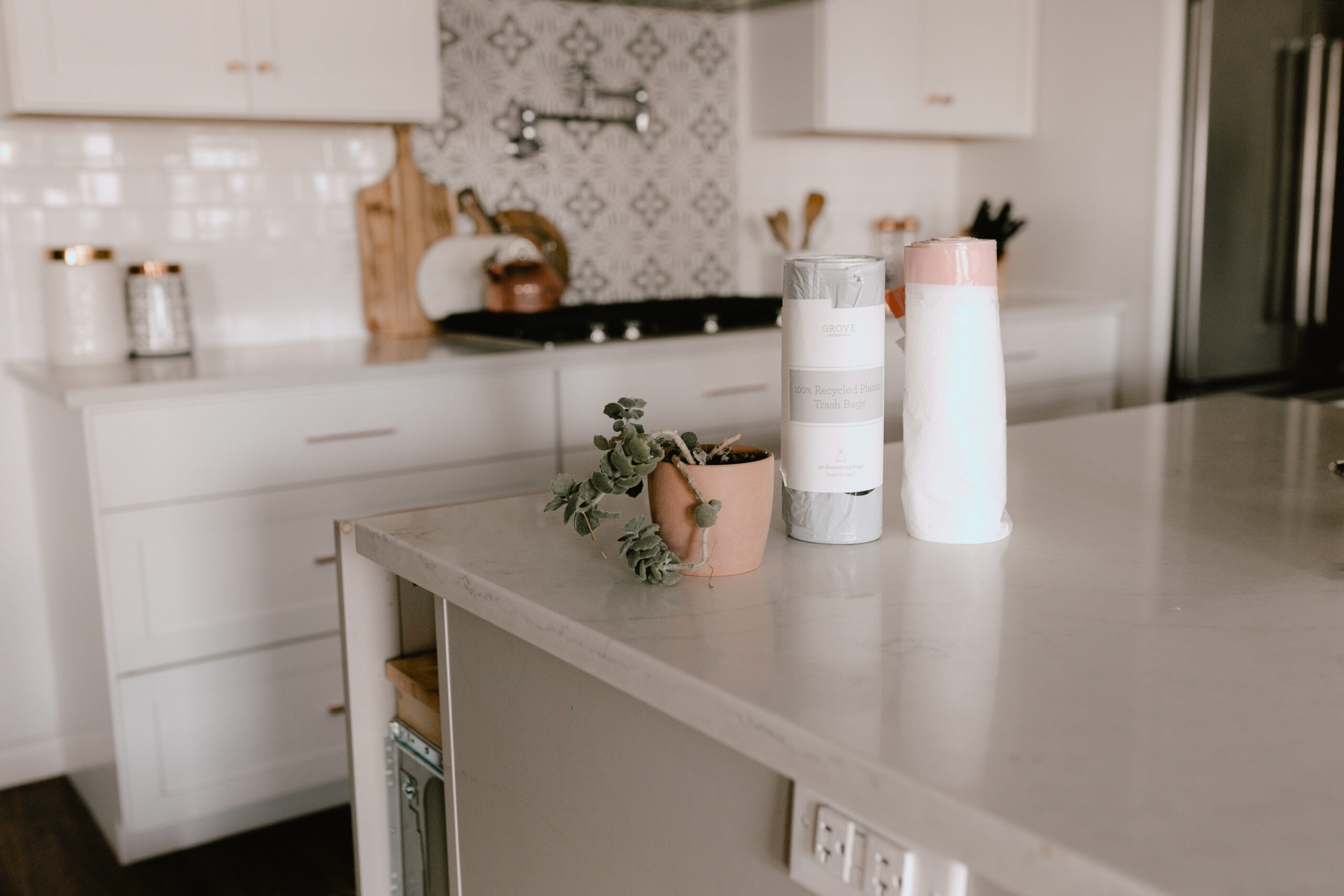 This one is easy, right!? Something you are using anyway, so why not buy the recycled version?

This has honestly been one that's hard for me. I use paper towels for everything. But lately, I find if I keep a good stash of basic towels like this at the ready, I can reach for them just as easily as a paper towel. And I can use them a few times before I throw them in the wash!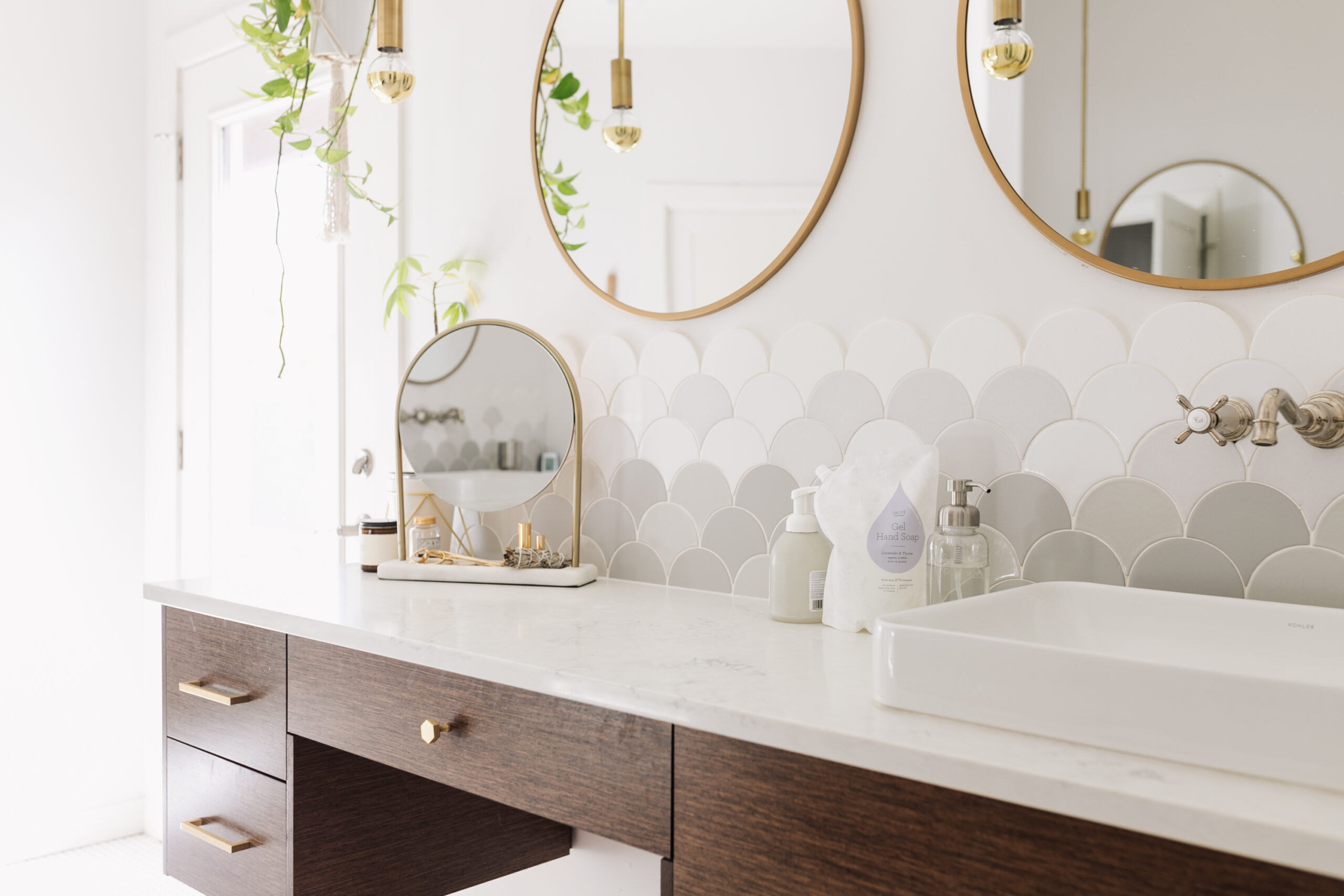 I've mentioned this one before, but I wanted to share it again because I'll admit, I was nervous to put glass hand soap dispensers in the kids' bathrooms. But, after trying them in there for a few months now, it's been totally fine! And I love how easy they are to refill and clean. Can't believe I didn't do this one years ago!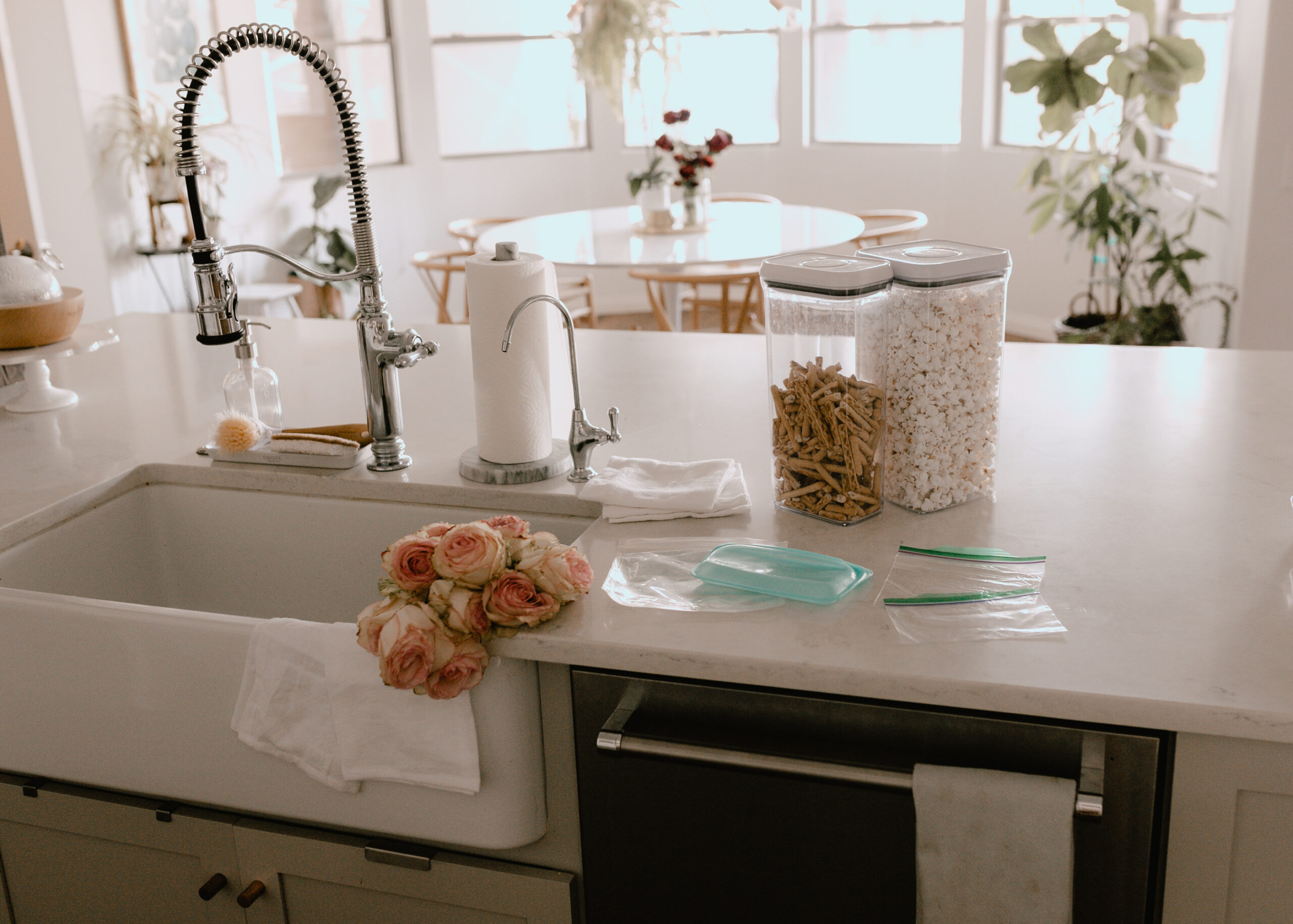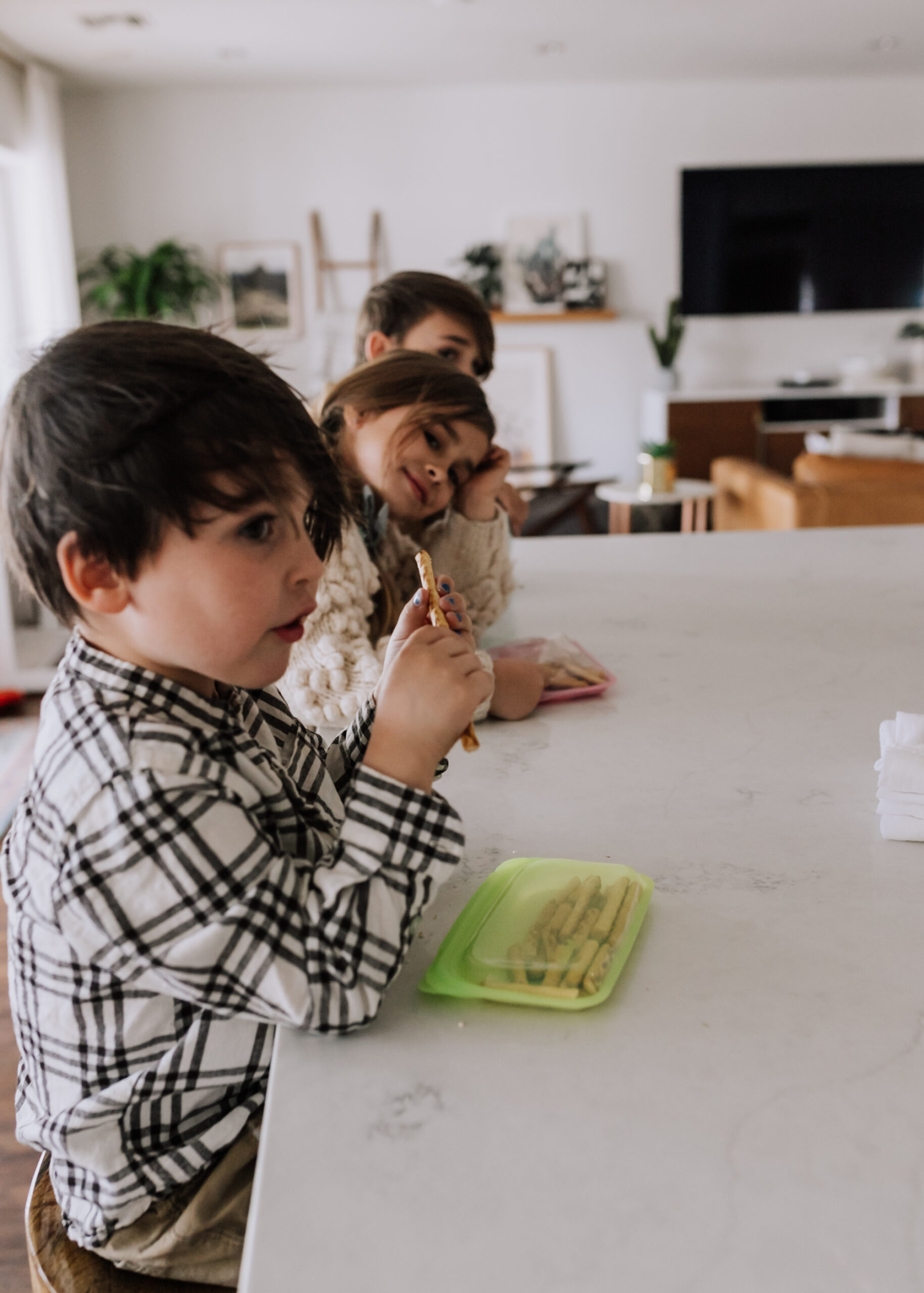 This is another one I have shared before. But again I wanted to update because I feel like a great reusable snack bag is hard to find. I'm obsessed with these one's by Stasher. They have nice round corners, so you can really get in there to clean them, and that also allows them to try faster. And the high-grade silicone lasts longer than reusable plastic snack bags I've tried. Of course, Grove carries them!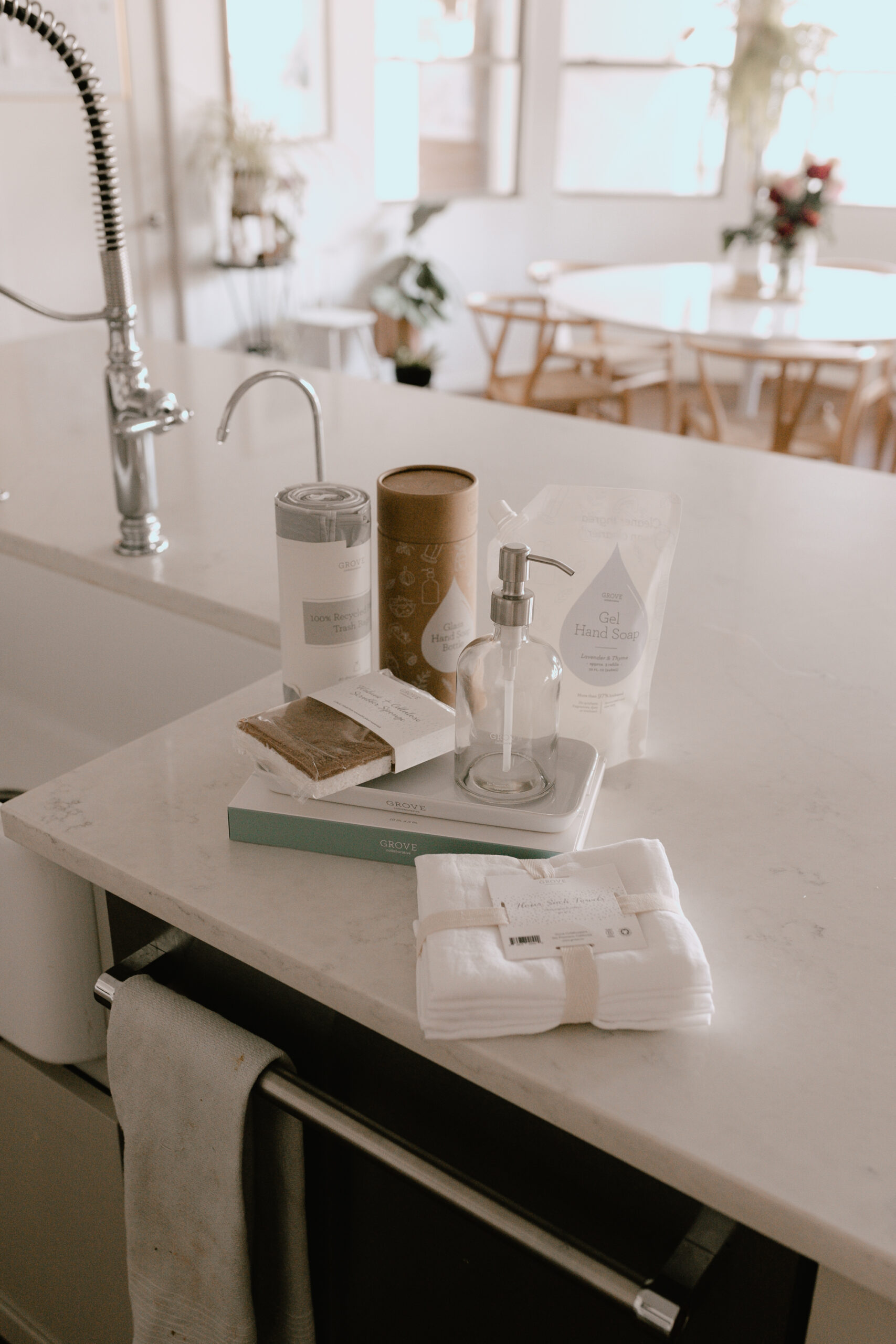 If you're ready to start implementing some of these simple steps for how to be more sustainable without feeling overwhelmed? I am here for ya! If you click on this link, all new Grove customers who spend $20 or more on their first order will get a FREE gift of everything you see in the photo above! Which includes:
o Grove Recycled Plastic Trash Bags
o Grove Glass Hand Soap Dispenser
o Grove Gel Hand Soap
o Grove White Flour Sack Towel
o Grove Walnut Scrubber Sponges
o 60 day VIP trial
Please tell me, have you made any sustainable swaps in your household? I am ready for some ideas more over here!