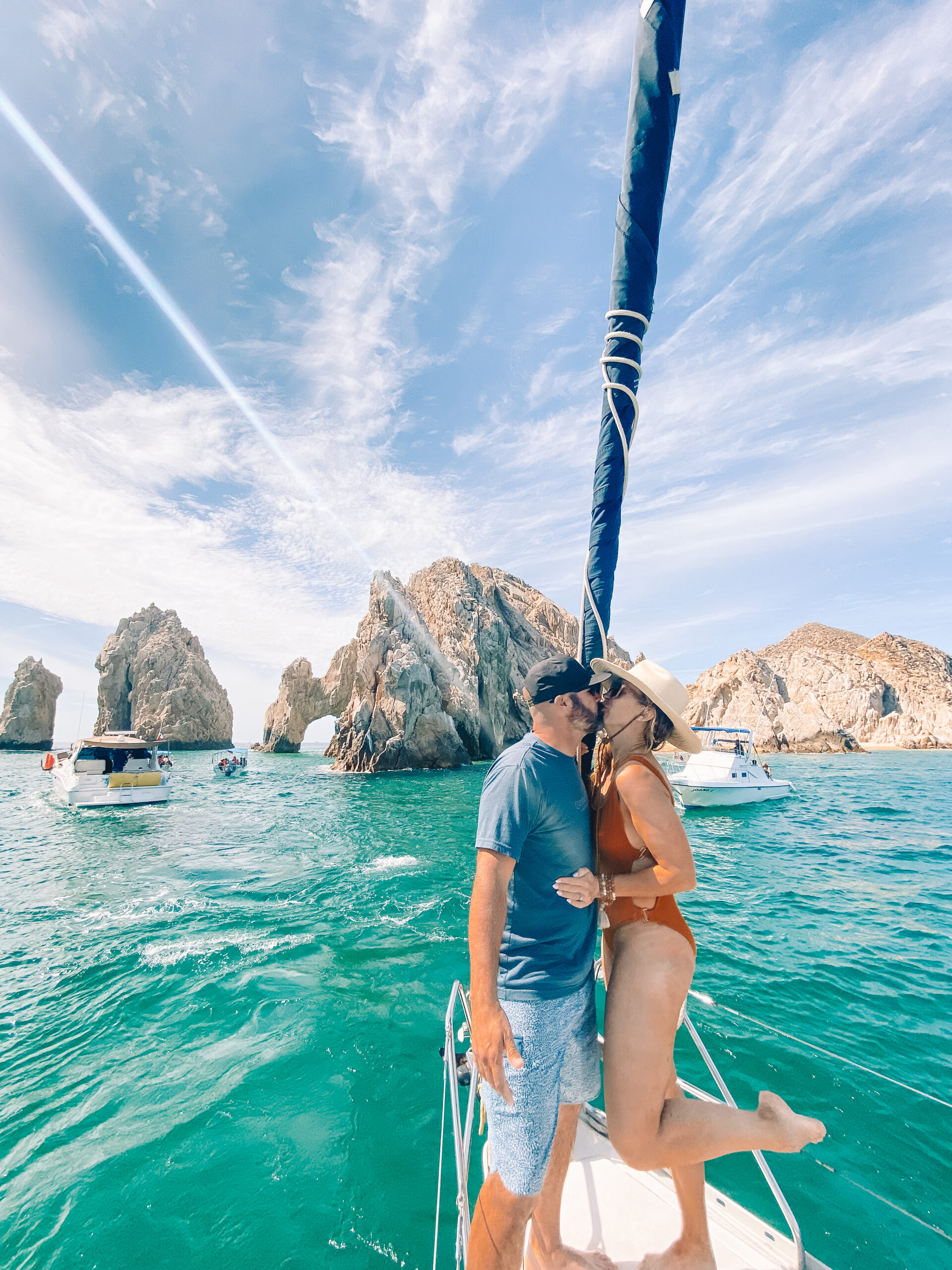 A few weeks back, my husband and I finally got our romantic Cabo getaway. This was another do-over from his 40th birthday festivities last November, when we all came down with the big C and cancelled all of our plans, including Thanksgiving and this trip. Life has a funny way of slowing us down when it needs to, doesn't it? It was a major bummer at the time, but I am so grateful that both the hotel and airlines were willing to work with us in this situation, and that we were able to convince family to come down and help us out with the kids.
Although we have both been to Mexico many times over the years, my husband had never been to Cabo San Lucas. Our last trip to Mexico as a family was in the Riviera Maya region and we stayed at an all-inclusive resort. We loved what that offered for us as a family, but as a couple, we consider ourselves foodies, and we are both pretty… selective about our diets. So this time, we actively didn't want to do an all-inclusive, as we wanted more freedom to explore the restaurants and food around town. And there are SO many good ones to chose from in Cabo!
But first, before I get to the restaurants…
where we stayed
I had already heard so many great things about The Cape, a Thompson Hotel in Cabo from friends who've stayed there in the past and had been dying to stay there myself one day. A dear friend told me about how she was able to book there with points from her Chase Sapphire Rewards Points, so I saved up mine and did the very same thing to book this trip!
If you don't already have a Chase Sapphire card, you can sign up using my link HERE and currently you can earn 60k bonus points after you spend $4k in the first 3 months of opening. This is a great card for travel because from there, you can transfer your points at a 1:1 value to many different travel partners, including World of Hyatt, which has a high point value and is how I booked this property! If you sign up using my link, you will earn the bonus points mentioned above, and I will also earn referral points. 😉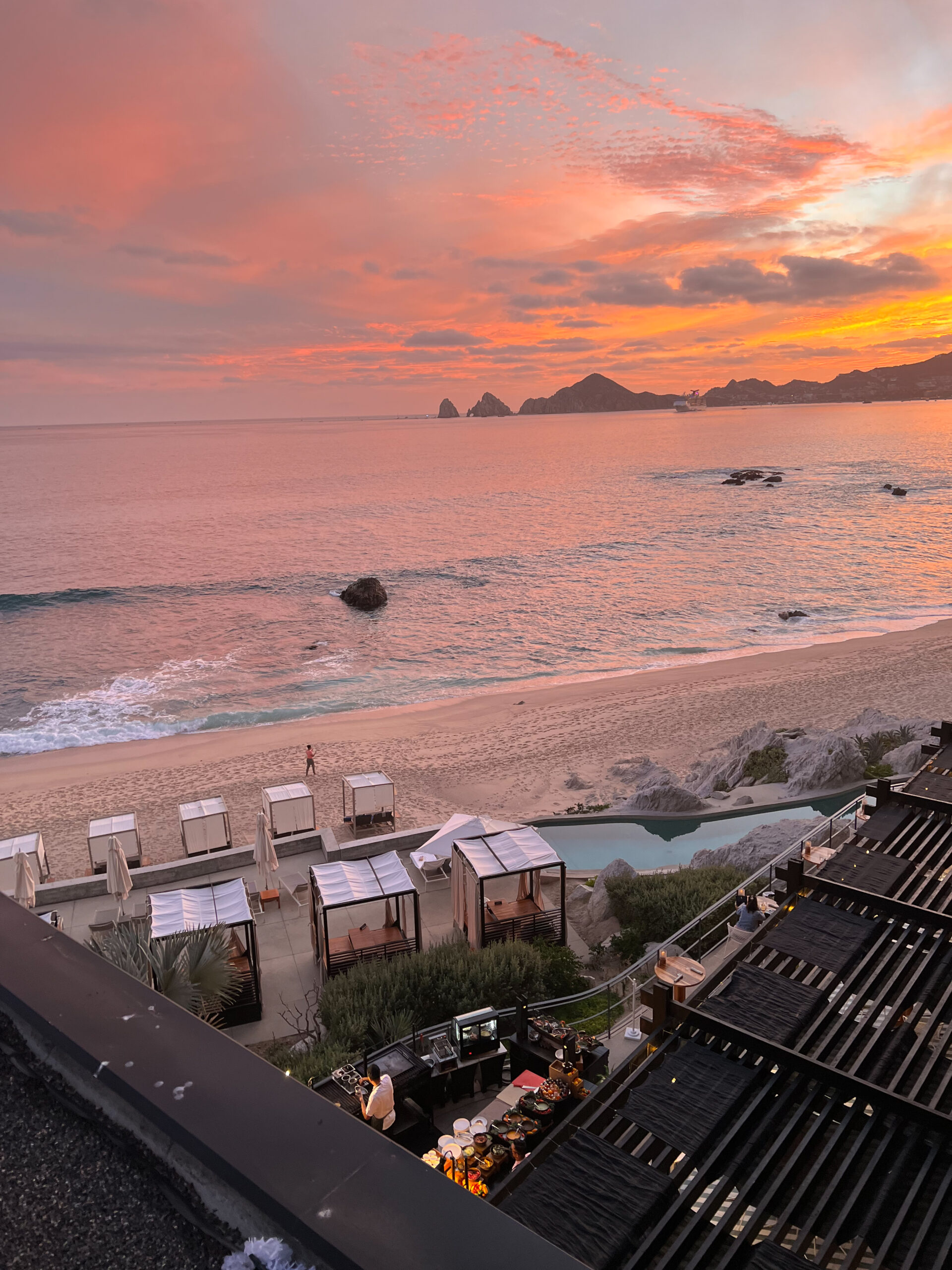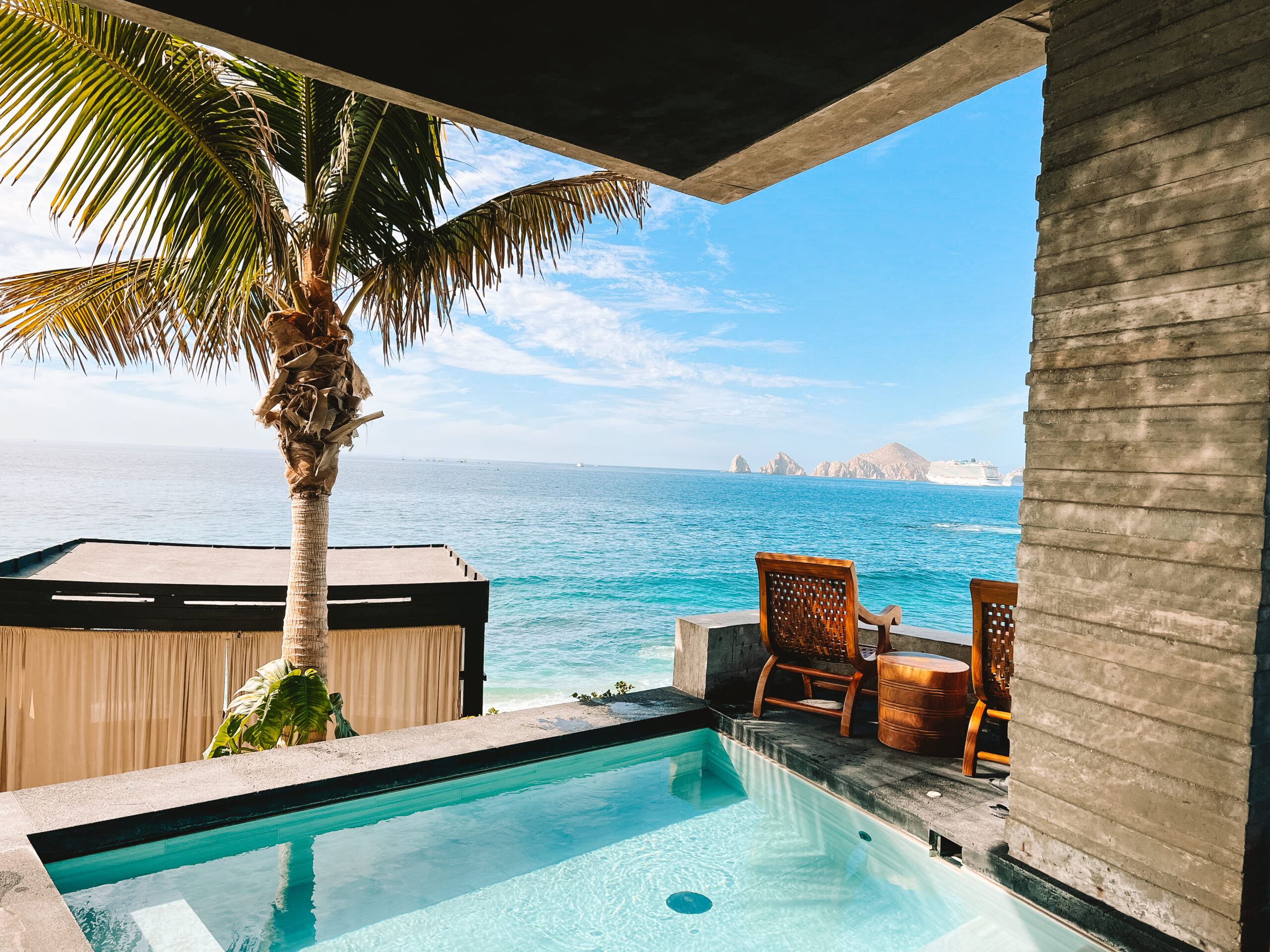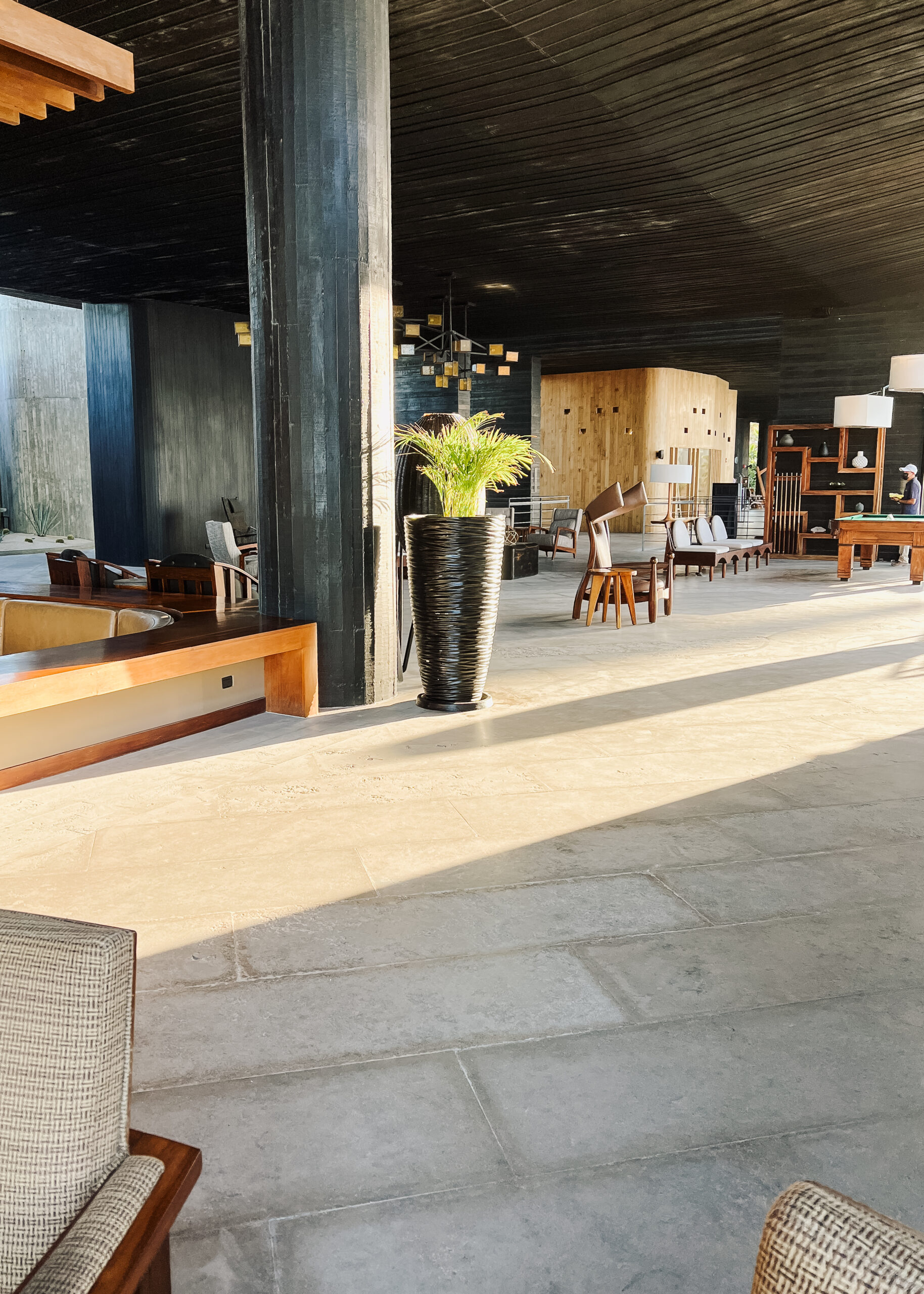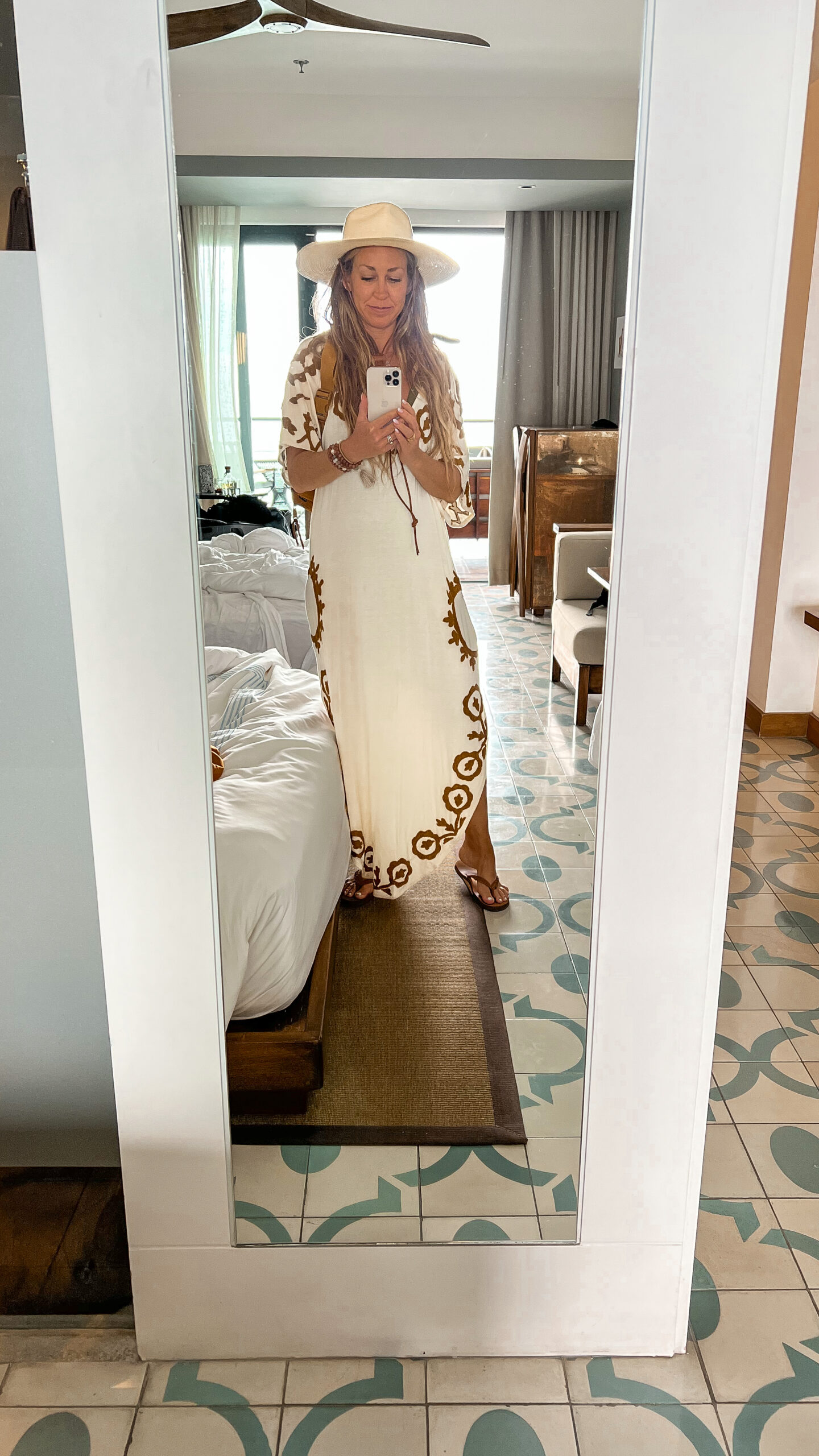 where we ate
As I said, there were SO many tasty-sounding restaurants to chose from! We were only in Cabo for three nights, so I had to be a bit selective about which restaurants we could make it to. I found that most places do take reservations, and most opened up for those reservations about 30 days in advance (via Open Table). I definitely DO recommend making reservations as much in advance as possible, as all of these spots filled up while we were there. I'm just going to list where we ate, but again, there are more to chose from in the area.
Another tip for dinner timing: "Cabo time" means that most people eat dinner later. At home with the kids, we normally eat pretty early. But in Cabo, I would say that peak dinner time is around 8:00 pm, or later. So whether you want to be see and be "scene" or beat the rush, this is a good thing to know! 😉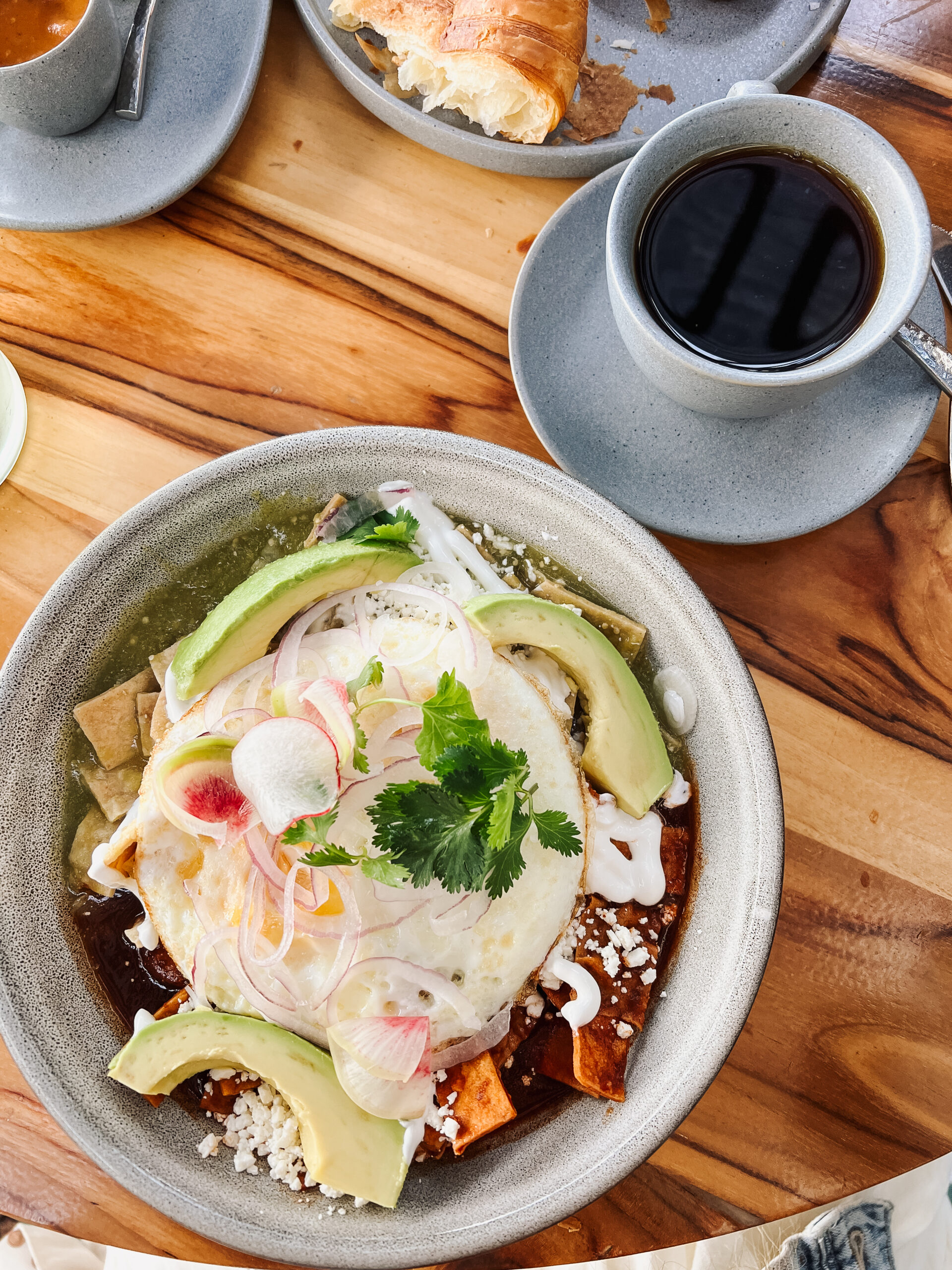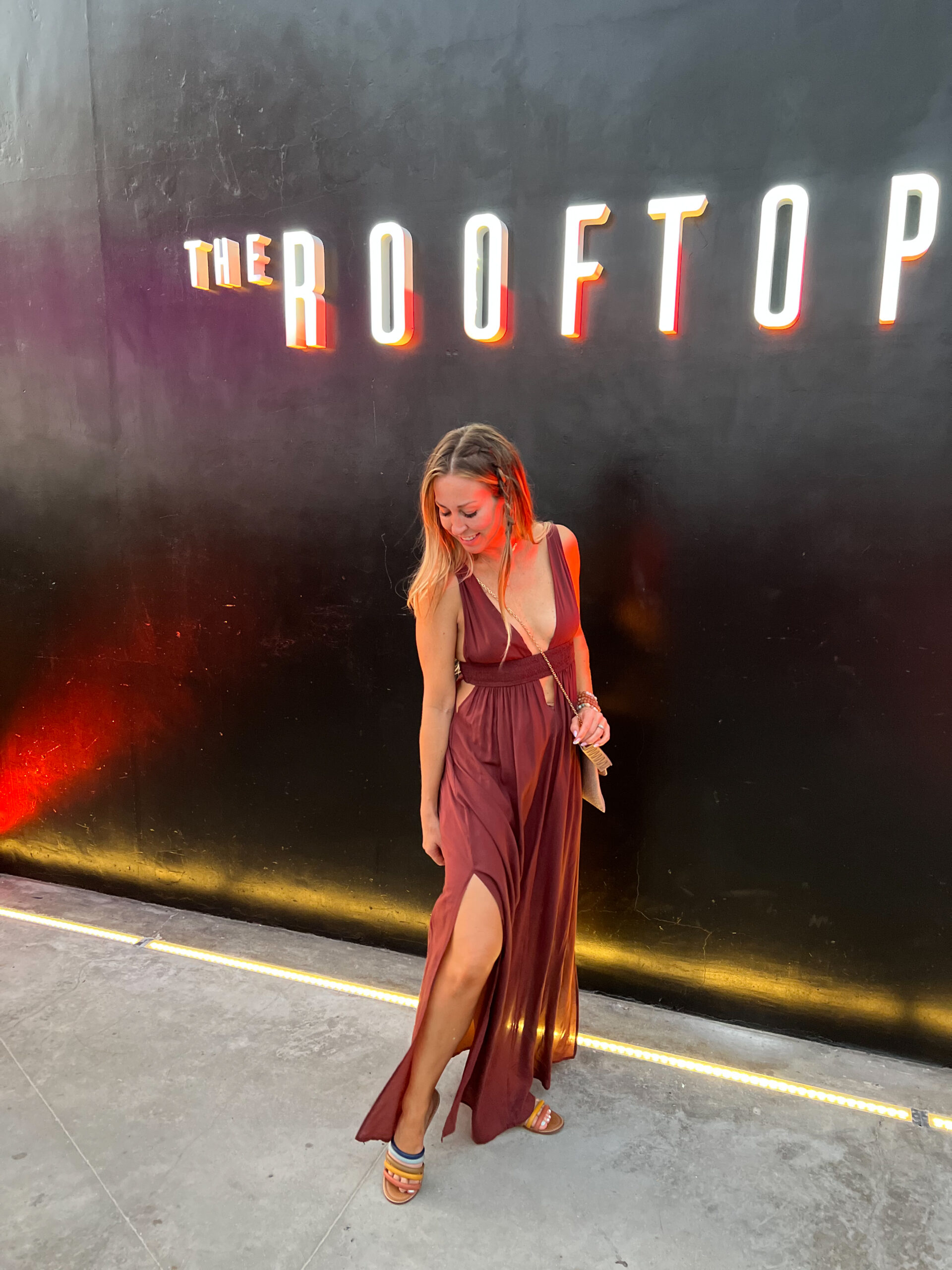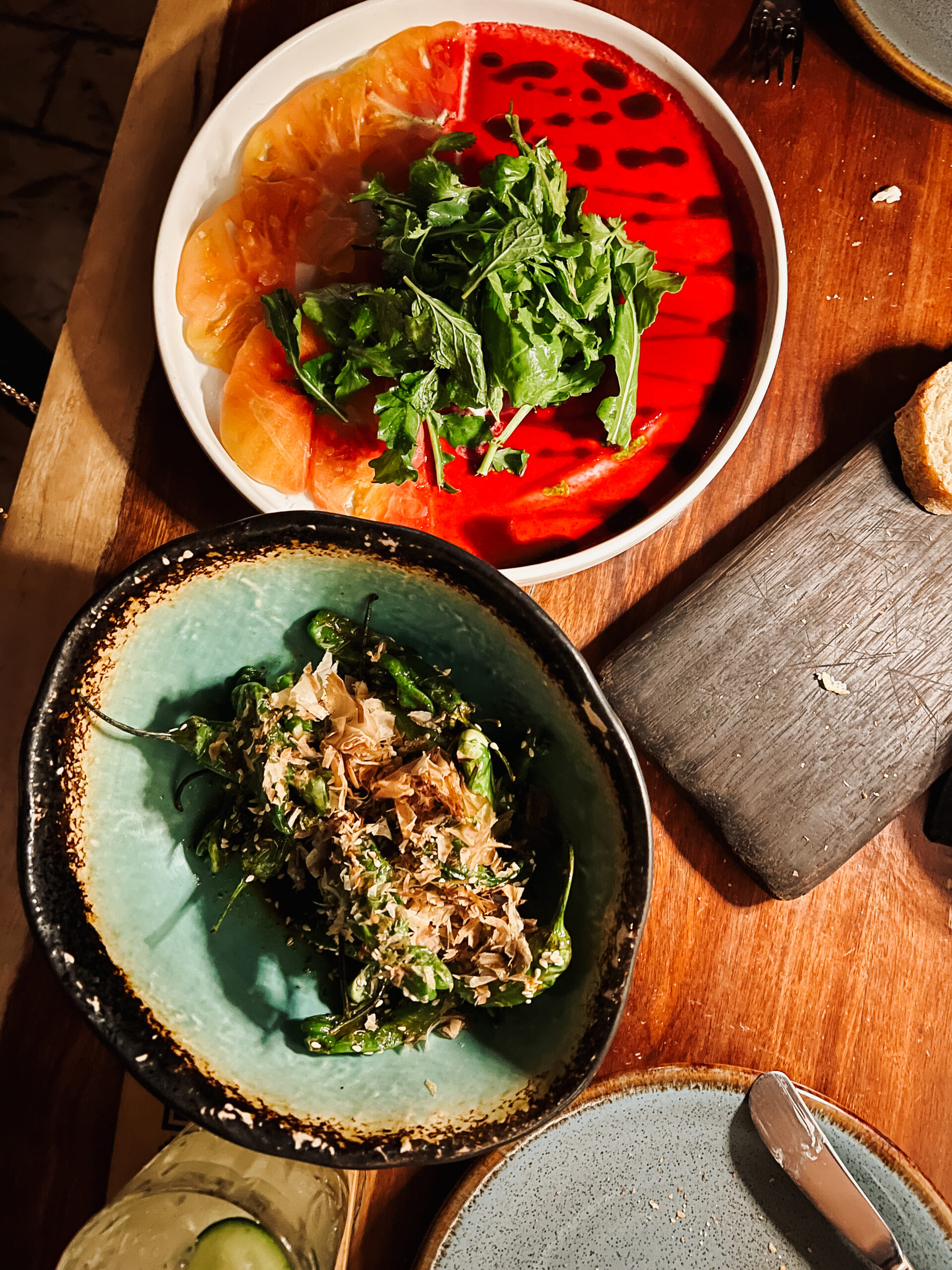 The Rooftop Bar, at The Cape: one of the best spots in Cabo to watch the sunset, grab a drink and some light bites.
The Ledge, at the Cape: serving breakfast, lunch, and dinner – we had all three at various points and never had a bad meal while staying here! I personally highly recommend the spicy paloma!
Edith's: a fun take on traditional Baja style Mexican cuisine with a colorful atmosphere and food prep entertainment to boot.
Bar Esquina, Bahia Hotel & Beach House: a definite hot spot in the town of Cabo San Lucas with Mediterranean and Mexican influences. This was our favorite meal!
Flora Farms: this place was recommended to me by so many of you and is so much more than just a restaurant! A fully working farm, about a 45-minute drive inland from Cabo San Lucas (and closer to the airport, if you're headed that way anyway), so prepare accordingly. 100% worth it for the farm-fresh cocktails, cuisine, and eco-curated beautiful grounds and shops to explore.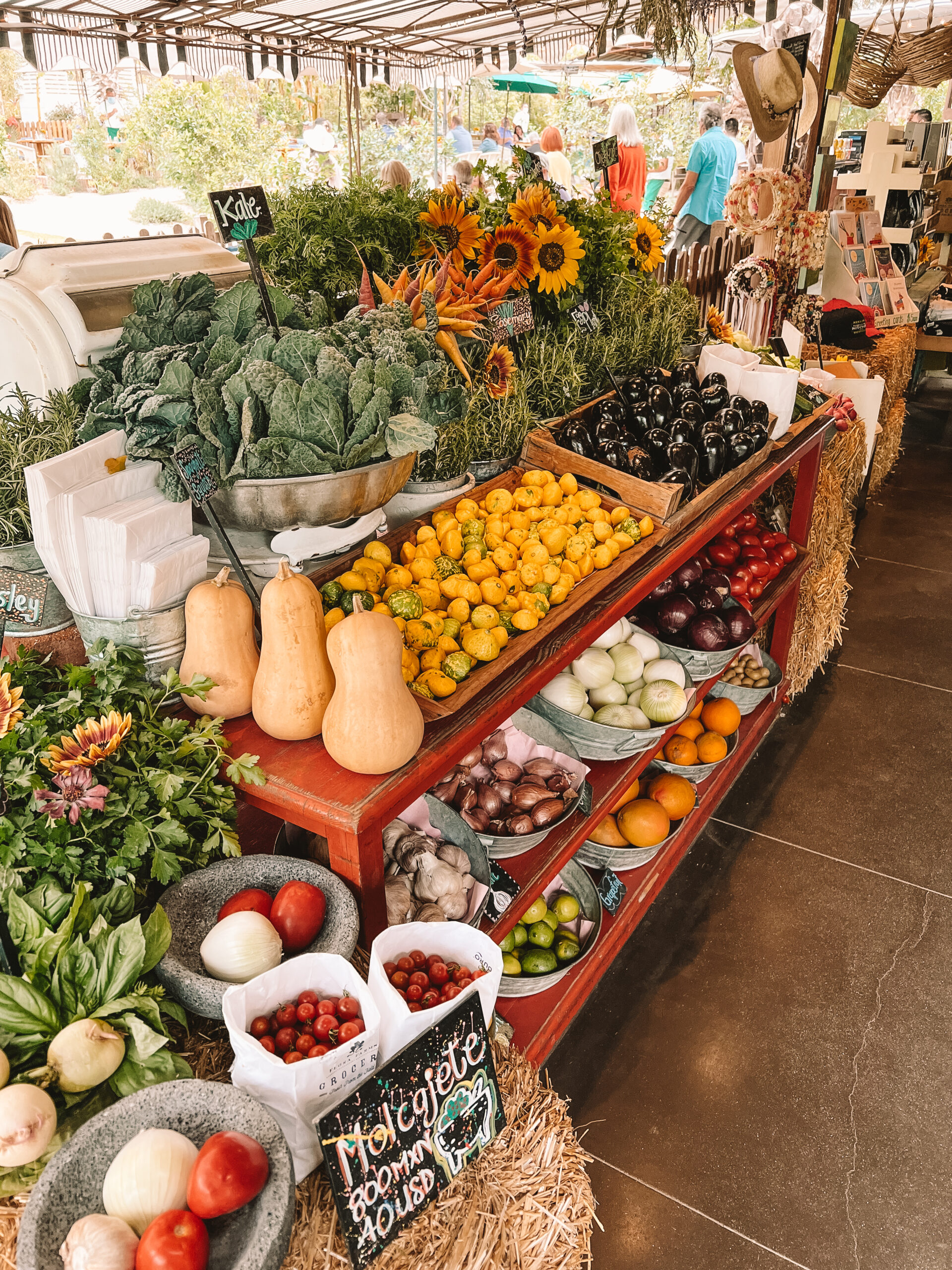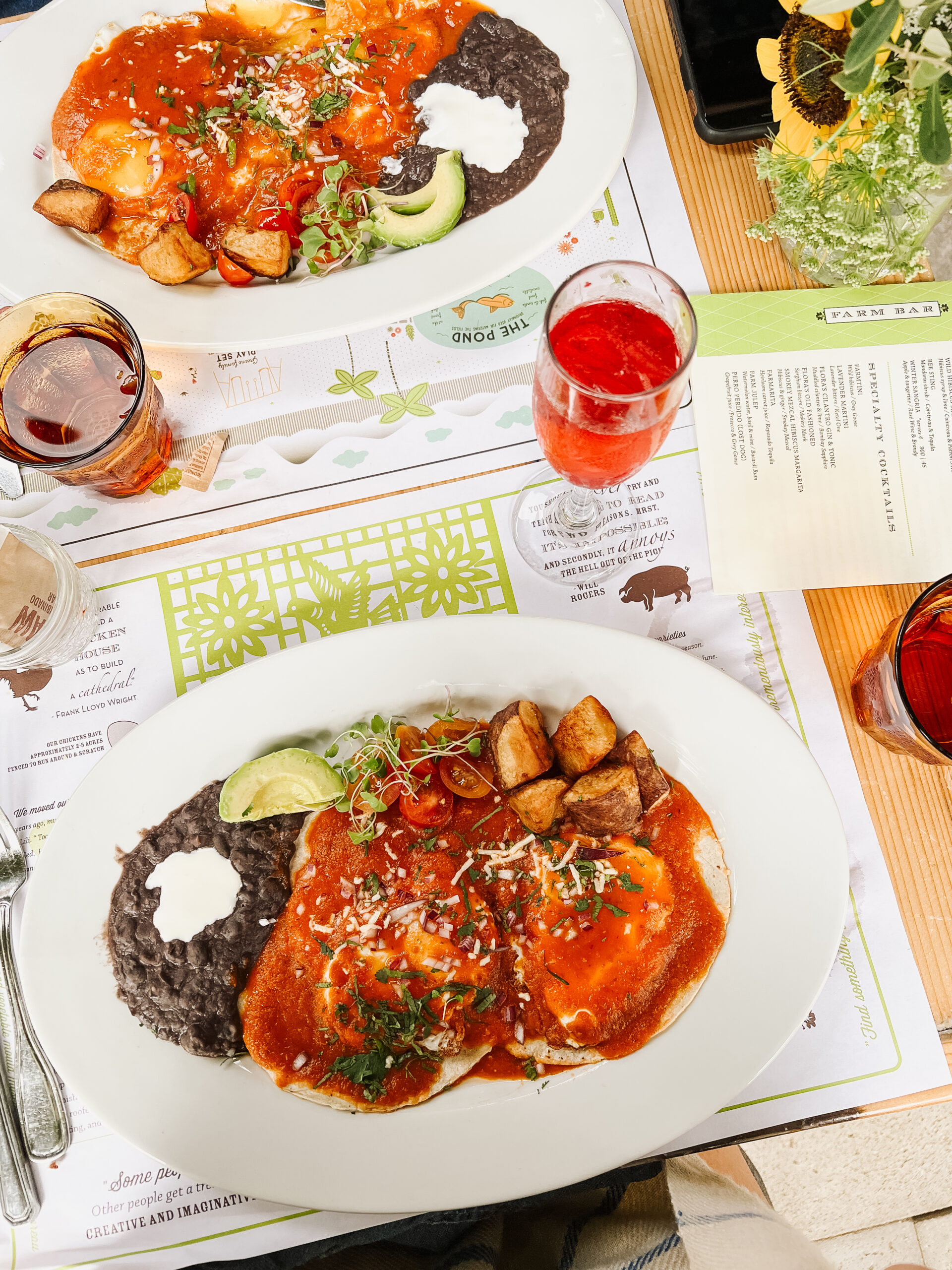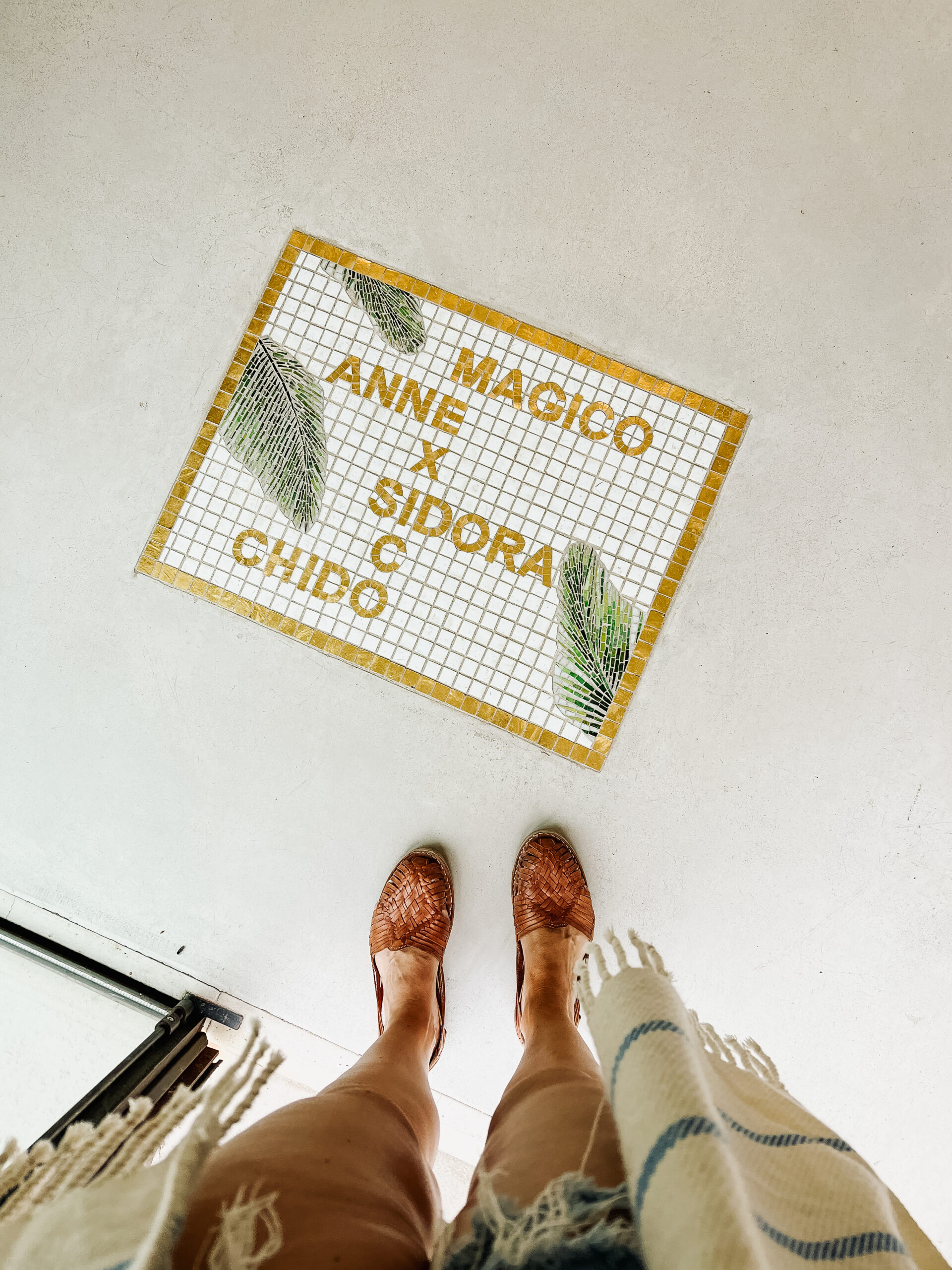 what we did
Other than just all the eating I just mentioned above that is, lol.
Pool/relaxation time was a top priority for me, and the pool scene at The Cape was just about perfect for us. Lots of other couples (no kids to be seen), good music that wasn't too loud, cocktails from the swim up bar, and poolside service with an ocean view. Just an overall fun, yet chill environment!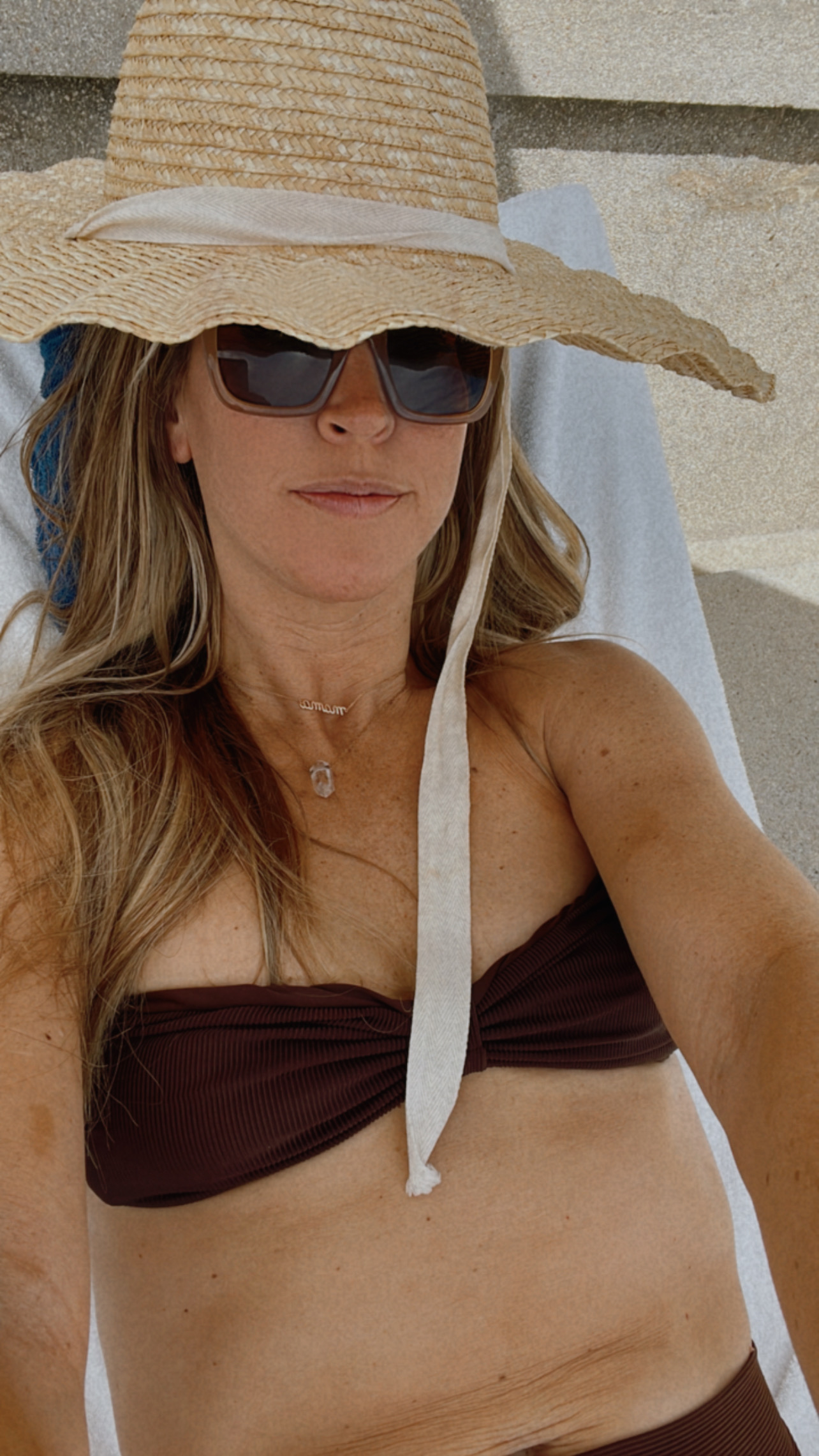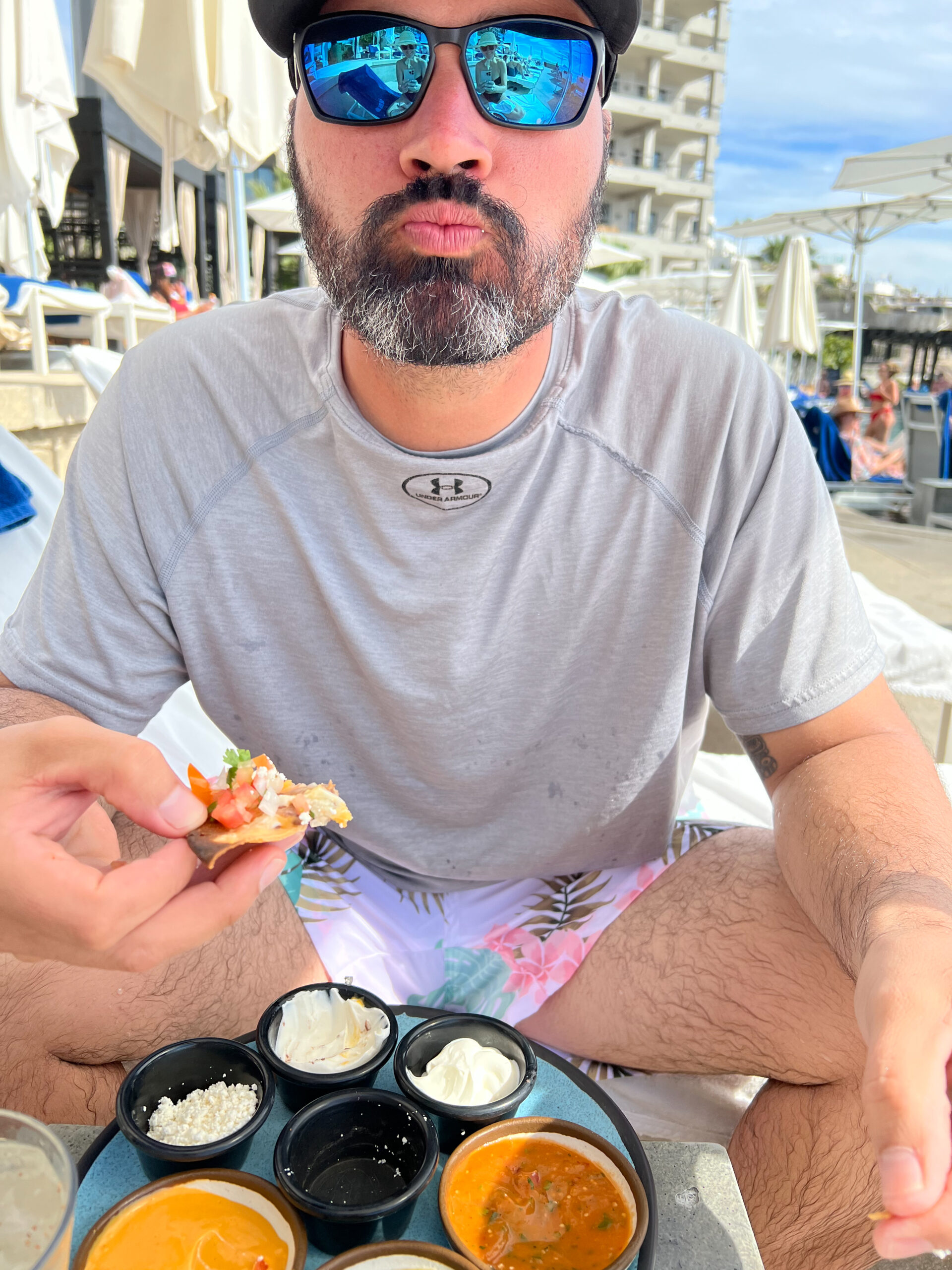 We did a pilates class one morning at our hotel (thought I signed up for yoga- oops), followed by a couple's massage, which was set up right by the ocean and was such a treat. The spa is absolutely breathtaking.
We also went into town one day and took a sailboat out and around the famous Cabo Arch. In February it was also the height of whale season, so we got to see whales from our boat, which was so fun! Afterwards we walked around the town a bit before heading back to our hotel.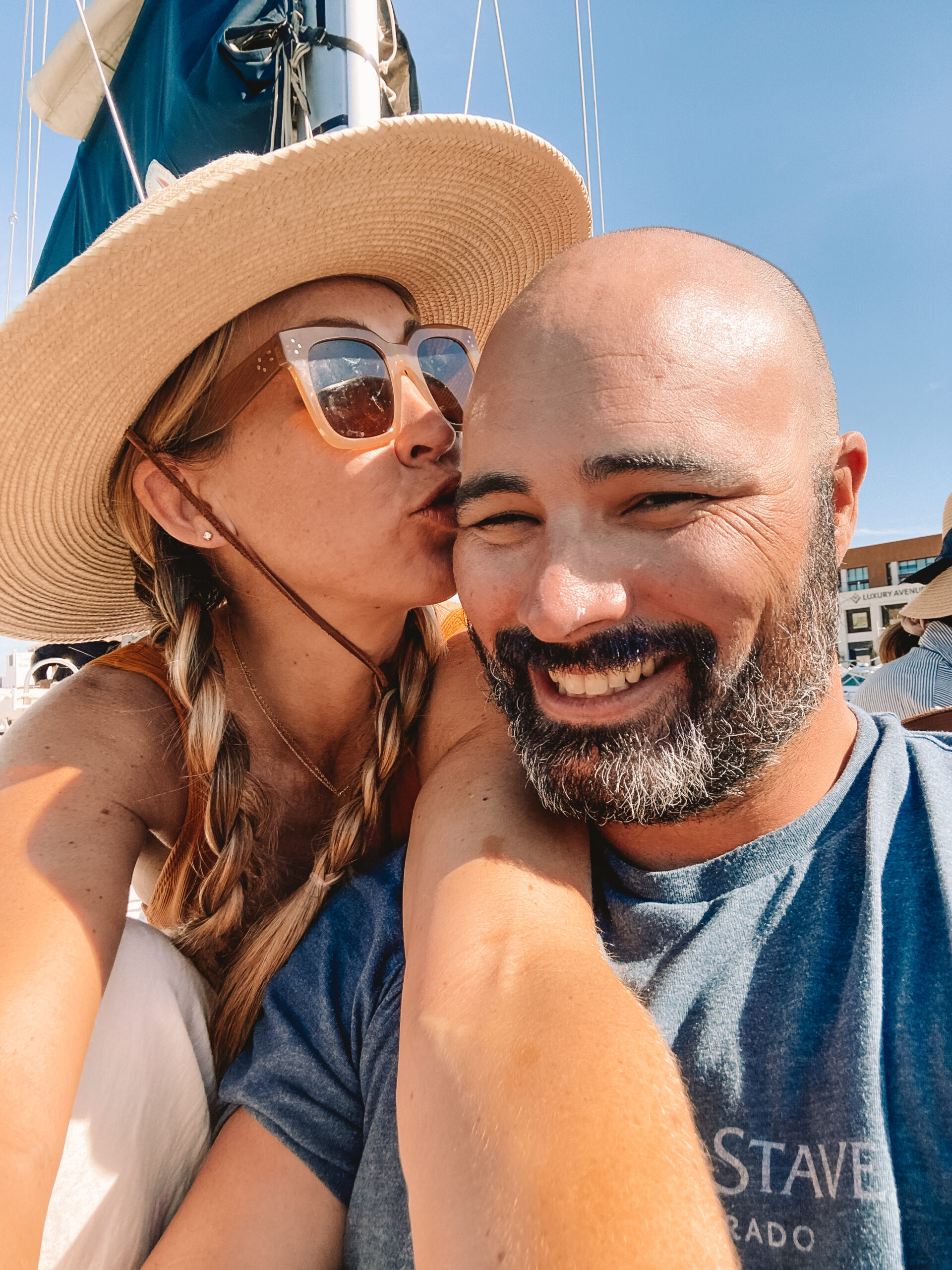 Well I think that about covers it! This will for sure be a place we come back to – we are already plotting the next time we might come again! Any more questions on a romantic Cabo Getaway? Drop them in the comments below!