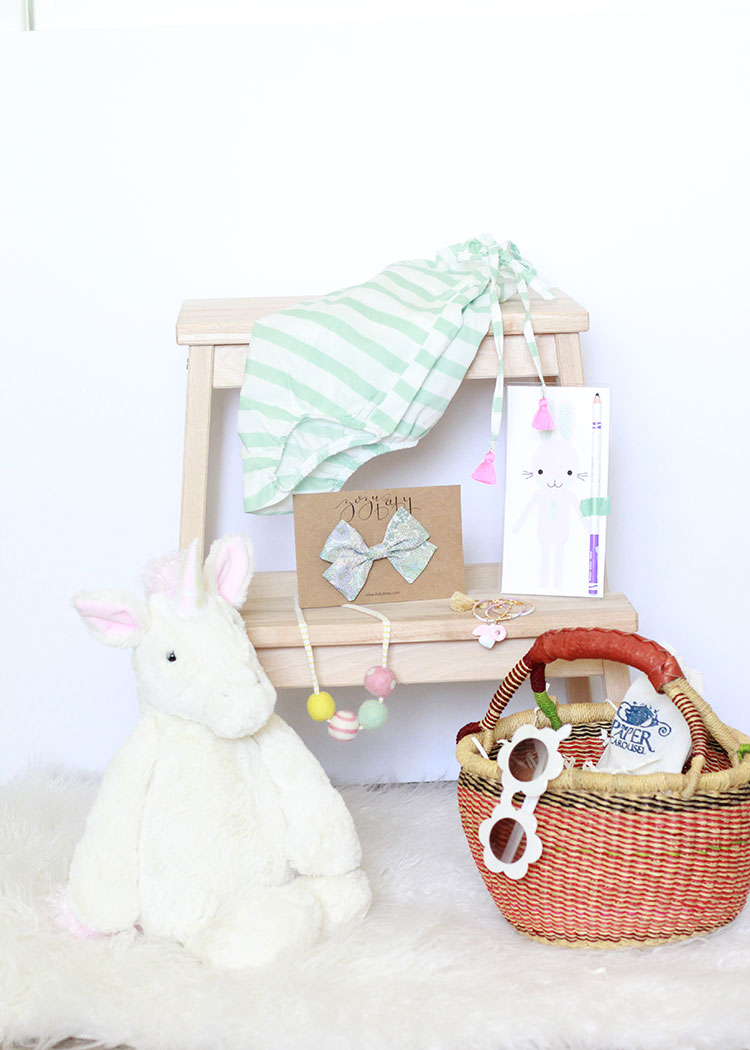 I just love springtime and can't believe Easter is already this weekend! Our traditions include homemade brunch, family time, visits from the Easter bunny to fill the kids' baskets, and egg hunts [see what we're wearing here]. Holidays are so much more fun with kids, right?!
Being on Easter bunny duty gives me equal parts anxiety and thrill. Same goes for Santa duty. I do love collecting little things, especially from handmade shops whenever possible, that I think the kiddos will enjoy. But as the holiday approaches, I get anxiety about if I have enough, if it is evenly distributed, and most importantly, will it look cute all together in their baskets. Ok, maybe that last one is not the most important, but that is how my crazy brain works! Like a lot of things on social media, it can be hard not to get caught up in the comparison of others. What other peoples' kiddos are wearing, what kind of fun activities they are doing, and what extravagant gifts are going in their Easter baskets. But we have to remind ourselves that comparison is the thief of joy, so don't do it!
When I was growing up, our baskets were pretty simple. I remember we would dye and decorate real hard boiled eggs for the bunny to hide, and he would fill our baskets with chocolate and maybe a small toy or two. I think this level of gifting is more than enough for the kiddos on this holiday. However, in our little family now, we really try to limit the amount of processed foods and sugars our kiddos ingest. And since they are sure to get it at a gathering or party here and there, we rarely have any in the house for them. [If you have ever wondered why sugar is so bad for our bodies, my husband and I recently watched the documentary Fed Up, which is on Netfilix if you have it. It's a really eye-opening way of looking at the childhood obesity epidemic in our society today.]
So anyway, what do I put in my kiddos' baskets? Here's what's going in my daughter's this year! Per usual, she is the easiest to shop for. I already have most of it, but I will probably need to get a couple more little things for my boys. 😉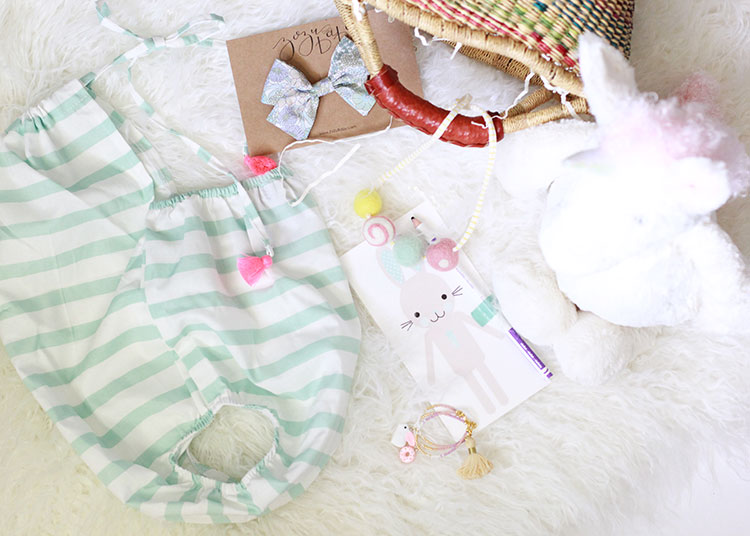 romper // hairbow // sustainable handmade basket // felt ball necklace // bunny charm bracelet // stuffed unicorn // bunny draw erase card // sunnies // draw erase card +hairbow came in our mom and tot box this month!
Hoppy Easter from this little bunny and the rest of our tribe! xoxo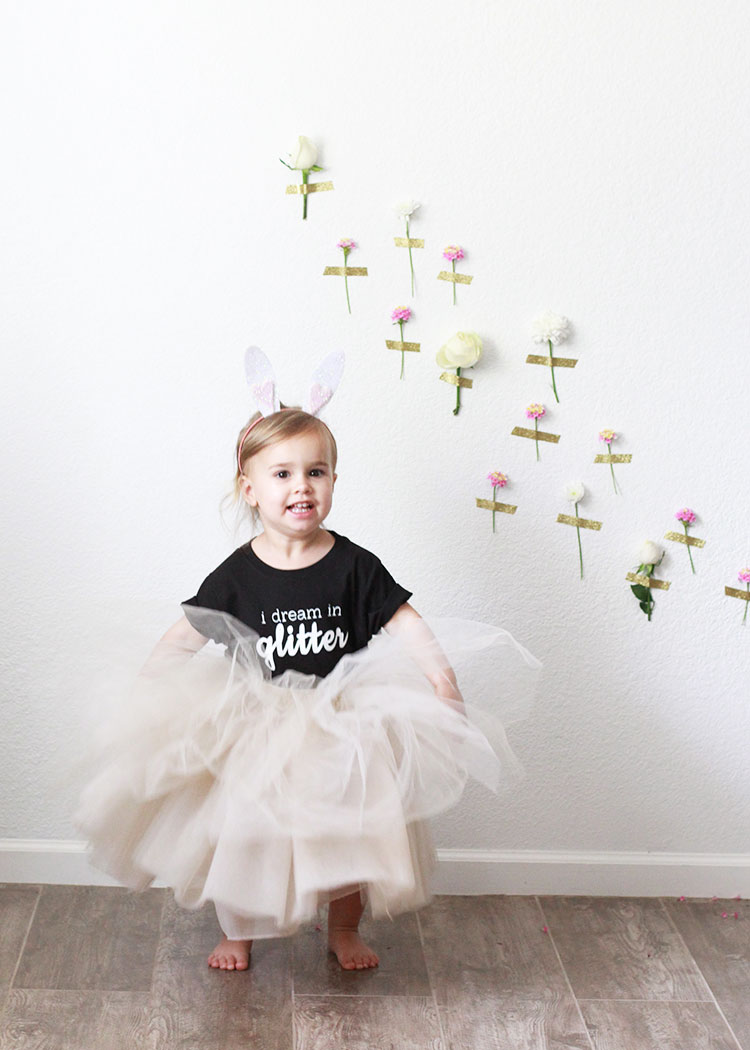 on baby a: bunny ears // tee // tutu