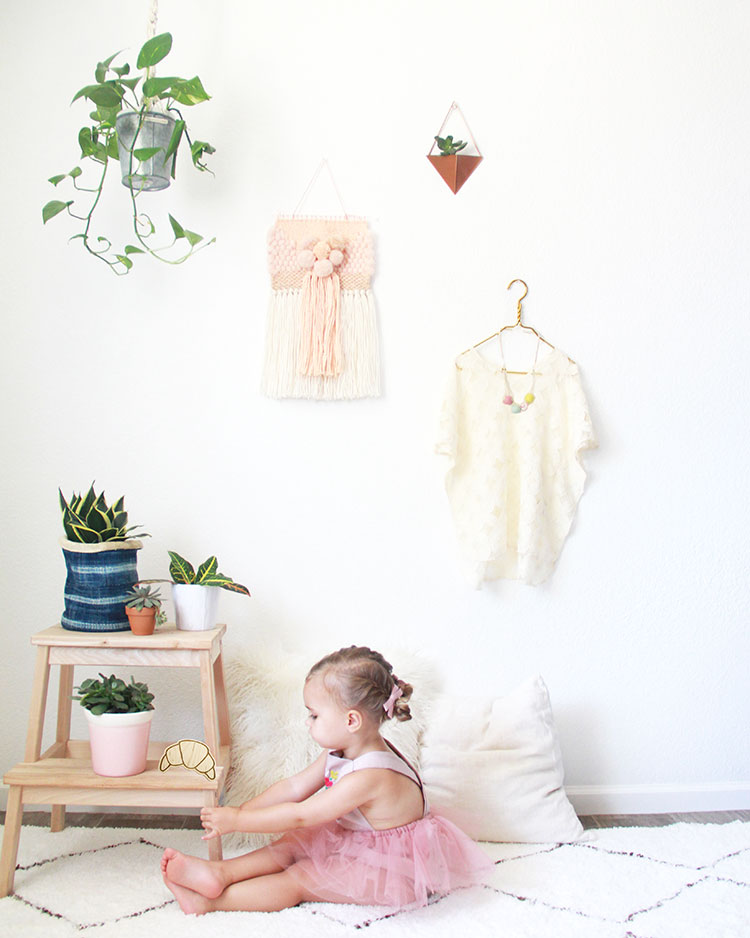 When I first started my blog two years ago, I had no idea what I was doing and no idea where it might lead me. I only knew that I loved being creative and that I loved my babies. I had a creative career in fashion at the time, but I was struggling to find the passion I once had for it postpartum. I decided writing a blog could be a good outlet to bring my creative ideas to life and at the same time, meet and connect with other mamas on the same journey as I. If you've even wondered how the title of this website came to be, that was how! I wanted to combine all the things I loved about my life into one title!
It's crazy to think about how much has happened in just two years; going from career mom to stay at home mom, moving states and adding one more babe to our family. It feels like a blur. To that point, I honestly never was much of one for sharing my personal journey online. But for some reason at that time, having my own platform to share what I wanted to share in my own way, called to me. I have worked to always stay authentic to that mission, even if it means I don't have a million followers or that I please everyone all the time.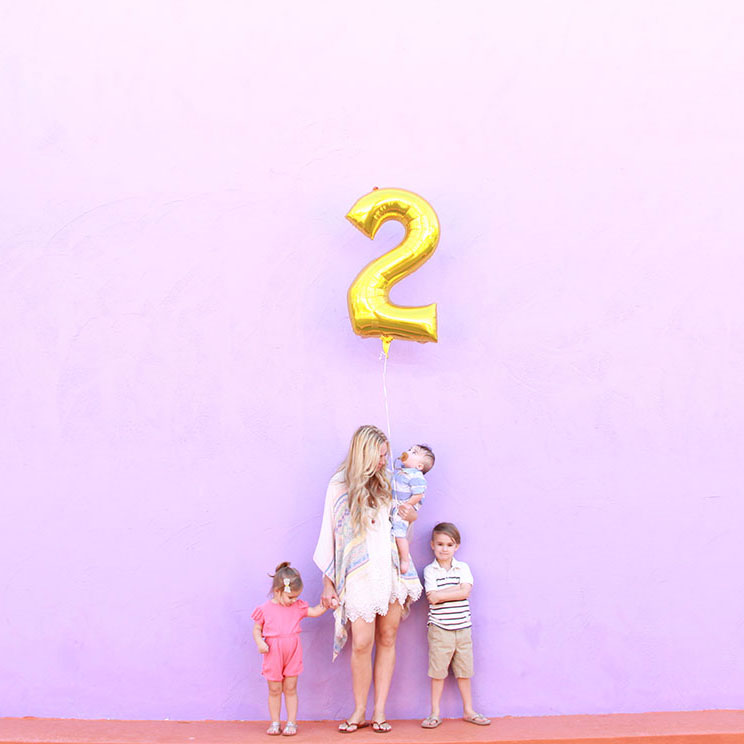 Today my blog has fulfilled all my wishes of being a creative outlet and a space to connect with other mamas! My Instagram account is very much an extension of all that too. But I won't stop! I plan to continue setting and reaching goals for this site and my styling business, and I hope you will continue to join me on this ride!
So as a way to say a big THANK YOU to those of you who have supported me on this journey, I put together this wonderful giveaway! I am so excited to offer ALL of these prizes to not one, but TWO grand prize winners!!! This giveaway is running over on my Instagram feed, so be sure to find the first image in this blog post over on my feed for how to enter. Don't worry it's super simple! I like to try to keep my giveaways that way. 😉
For now, here's a little bit about what I love about all these great contributors! Be sure to show them some love!
Lacey of Pitchoun Designs makes the most beautifully crafted minimalist leather bows. These are a staple in our house! Winners will each get a $40 shop credit to Pitchoun Designs!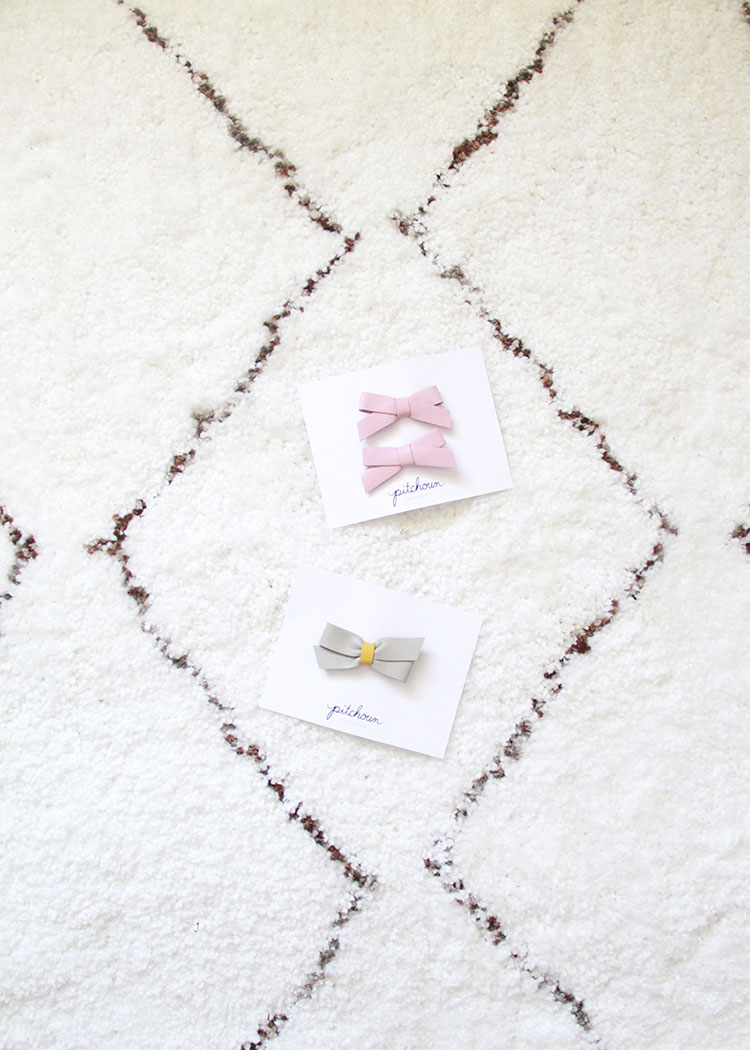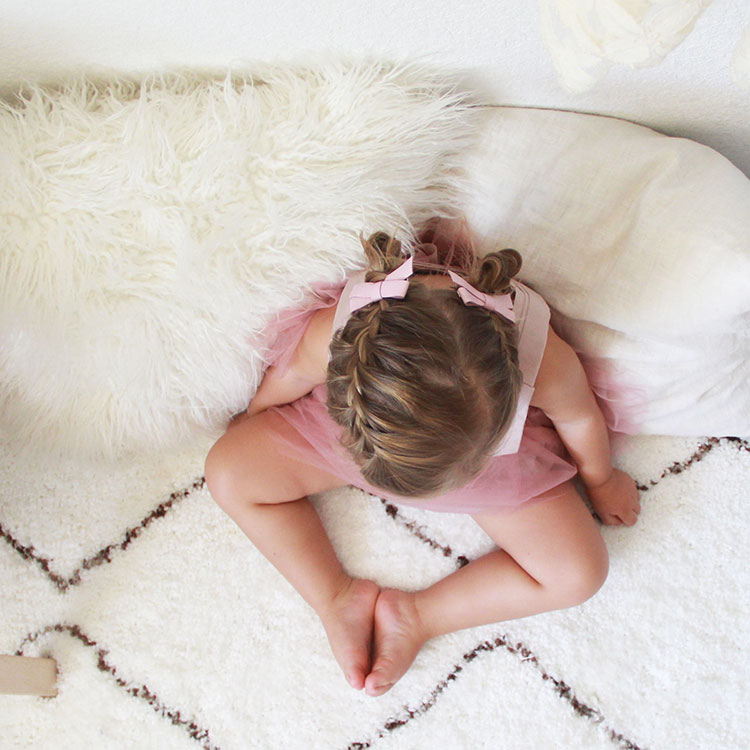 I started lusting after the exquisite pillows that Monica of Boho Pillow makes out of unique and vintage fabrics a couple of years ago and I just can't stop. We also collaborated on my boho festival tablescape a while back. This little plant holder is made from a vintage mudcloth. Isn't it so cute for my growing plant collection? You can win a $50 credit to Boho Pillow to grab your own!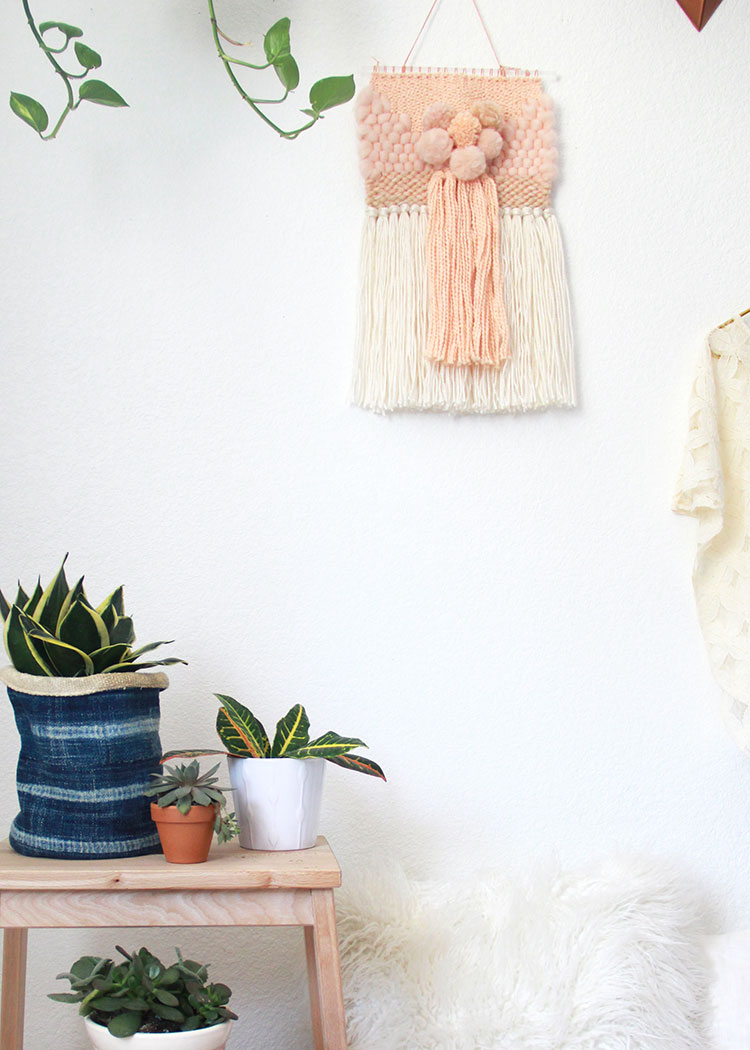 My girl Uyen [say it with me now, Win] has been making Crew + Lu perfection since her first son was born and I think I've been following her almost just as long. When I moved to Arizona, I knew I wanted collaborate with her and we became fast friends. We have a super cute swimsuit for summer from her and how beautiful is this lacy coverup [hanging in the background]? Our winners take home whatever they want from her shop with their Crew + Lu $50 shop credit!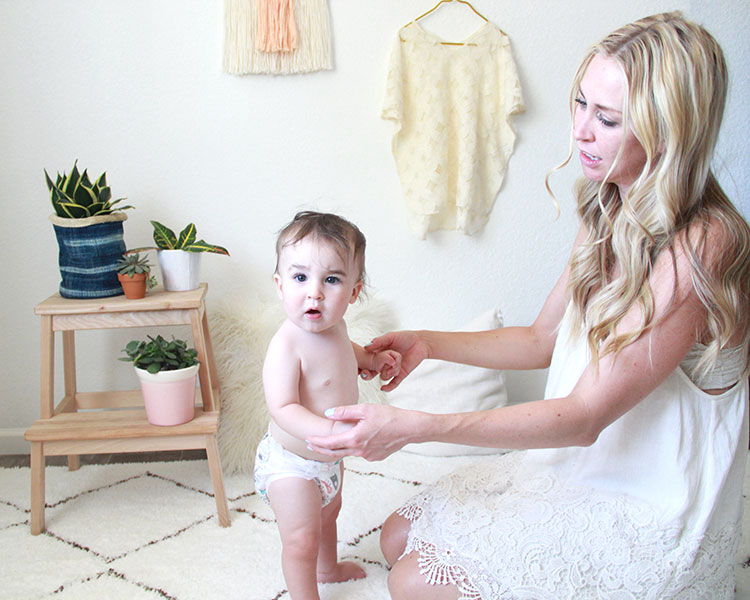 Alessandra is also seen below here wearing one of the latest Crew + Lu romper styles. Obsessed is an understatement. Also, that hip thrust.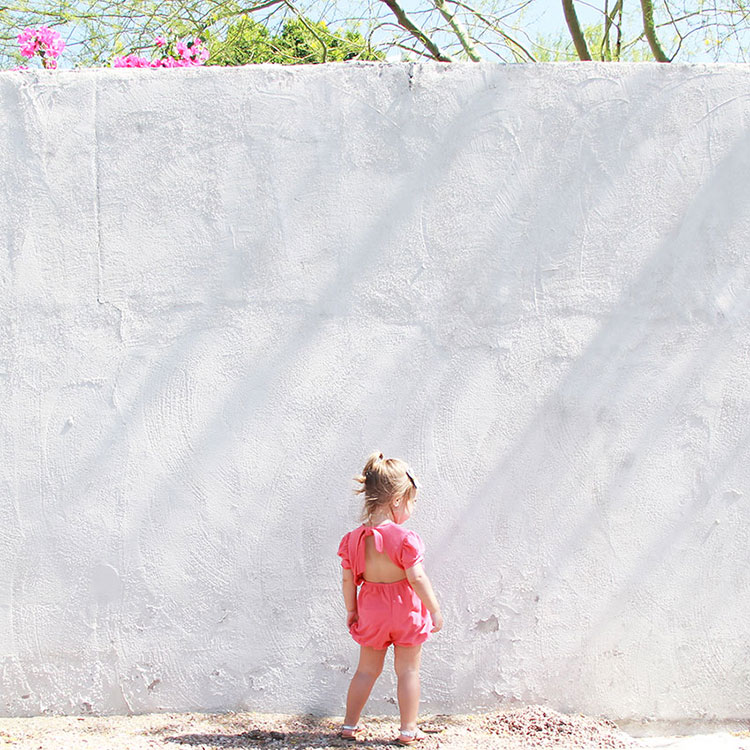 Jenny of Sonora Handmade is another local friend and maker. I have totally been digging wall hangings and macrame lately and she does both in a style that totally matches my current vibe. Winners each get a Sonora Handmade macrame plant hanger of choice!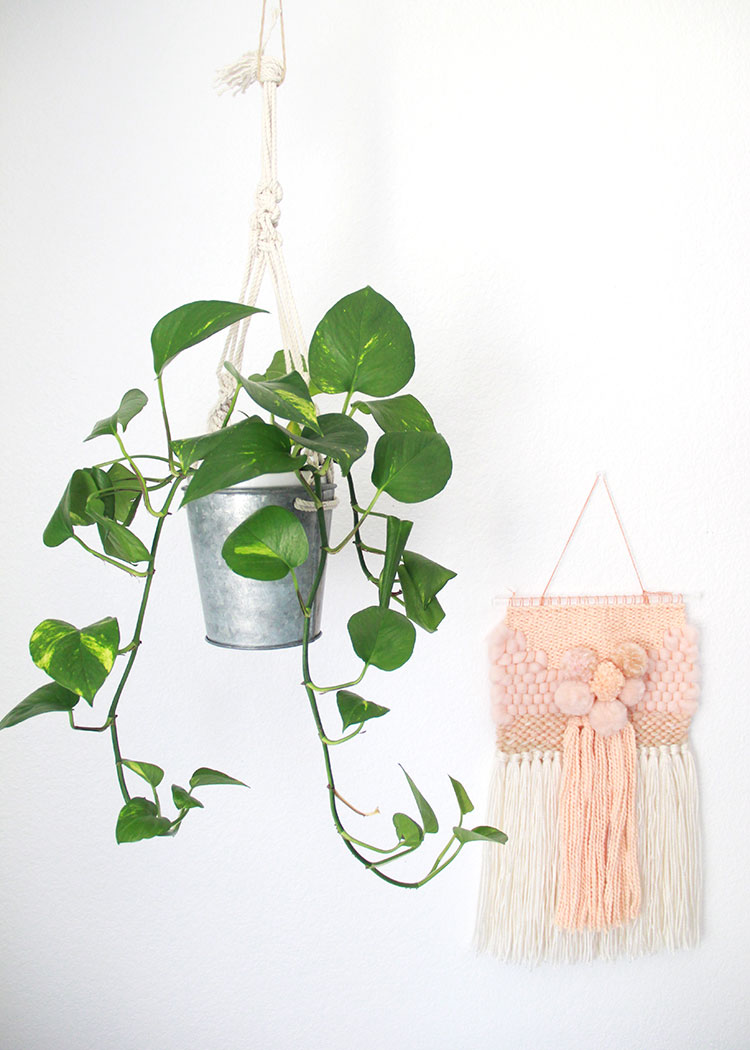 I met Shella of Sweet Threads at her store in Long Beach, California, back when we still lived in Los Angeles. Shella has an uncanny eye for beautiful vintage pieces and also stocks some of the most sought-after current kids' labels. Shella also created her own vintage-inspired line for little girls, Paush. We have a few Paush pieces in our own personal collection, but this latest embroidered romper/tutu skirt that little A is wearing in all these pics is a dream! Let's just say I've had a hard time getting her to take it off. You could win one of these Paush rompers from Sweet Threads for your little one! Available sizes are 18/24M and up to 4T.
Hooray Everyday is another sweet mama who makes party decorations including custom banners, wooly ball  garlands and necklaces. We get new decorations from her for every holiday! Winners will also be scooping up a $30 Hooray Everyday shop credit!
And finally we have these adorable wood and eco-friendly teethers from Lexy Pexy. Each winner gets his/her very own Lexy Pexy croissant teether!
In case you need to know, here's the fine print: This giveaway is not sponsored or endorsed by Instagram in anyway. Must be at least 18 years old to enter and due to shipping restrictions, a resident of the United States. Giveaway items/credits may not include shipping. Contest runs 6/14/16 7:00 am PST – 6/17/16 7:00 pm PST. There will be 2 (two) grand prize winners, each of whom will get 1 (one) of each prize offered. Winners will be randomly selected using random.org to draw a number and will be announced within 24 hours of contest end time on the original Instagram post. Please enter on Instagram only and only tag real friends.