Last month, I shared some fun things that arrived in our Mom 'n Tot Box that I had to hide from my kiddos because there were some perfect Christmas stocking stuffers! [p.s. what a great Christmas gift for a mom with little ones, right??] This month is the second month of our three-month subscription and it was pretty fun to open it this time with my kiddos and watch them engage naturally in what they were drawn to! They definitely knew what was meant for each of them!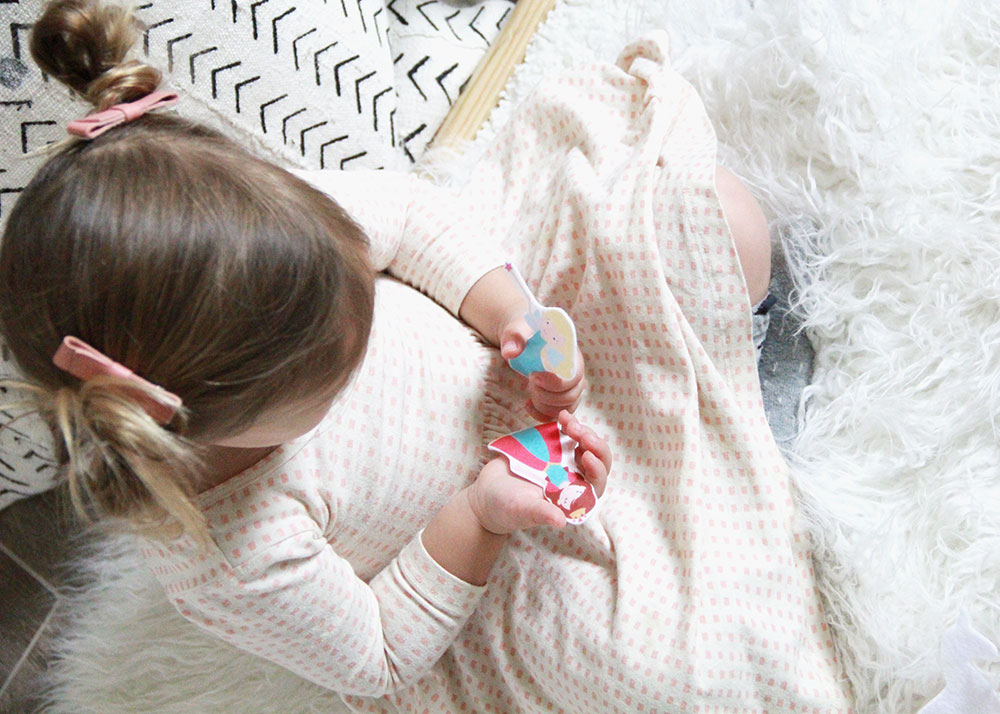 My daughter went straight for this princess felt set from While They Slept. They make these adorable Montessori inspired felt play sets and felt boards. If you saw my storied on Instagram, she was totally into playing make believe with them. It was so cute! We also had fun flipping through the emotion wallet cards from So Awesome [you can see them in the pics bellow] and identifying what all the facial expressions might mean.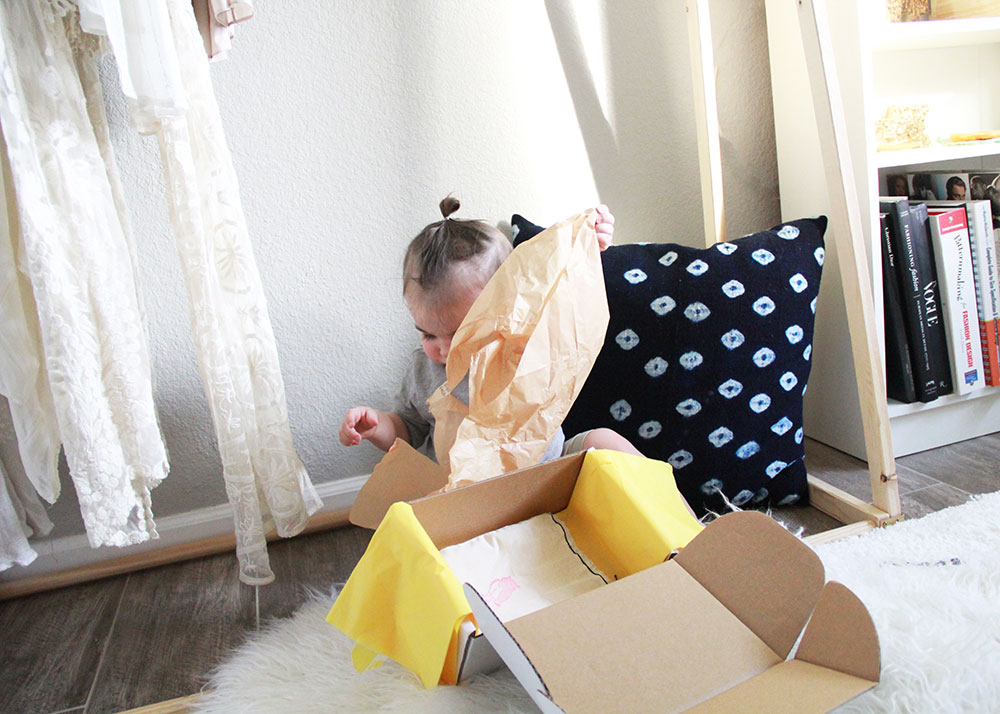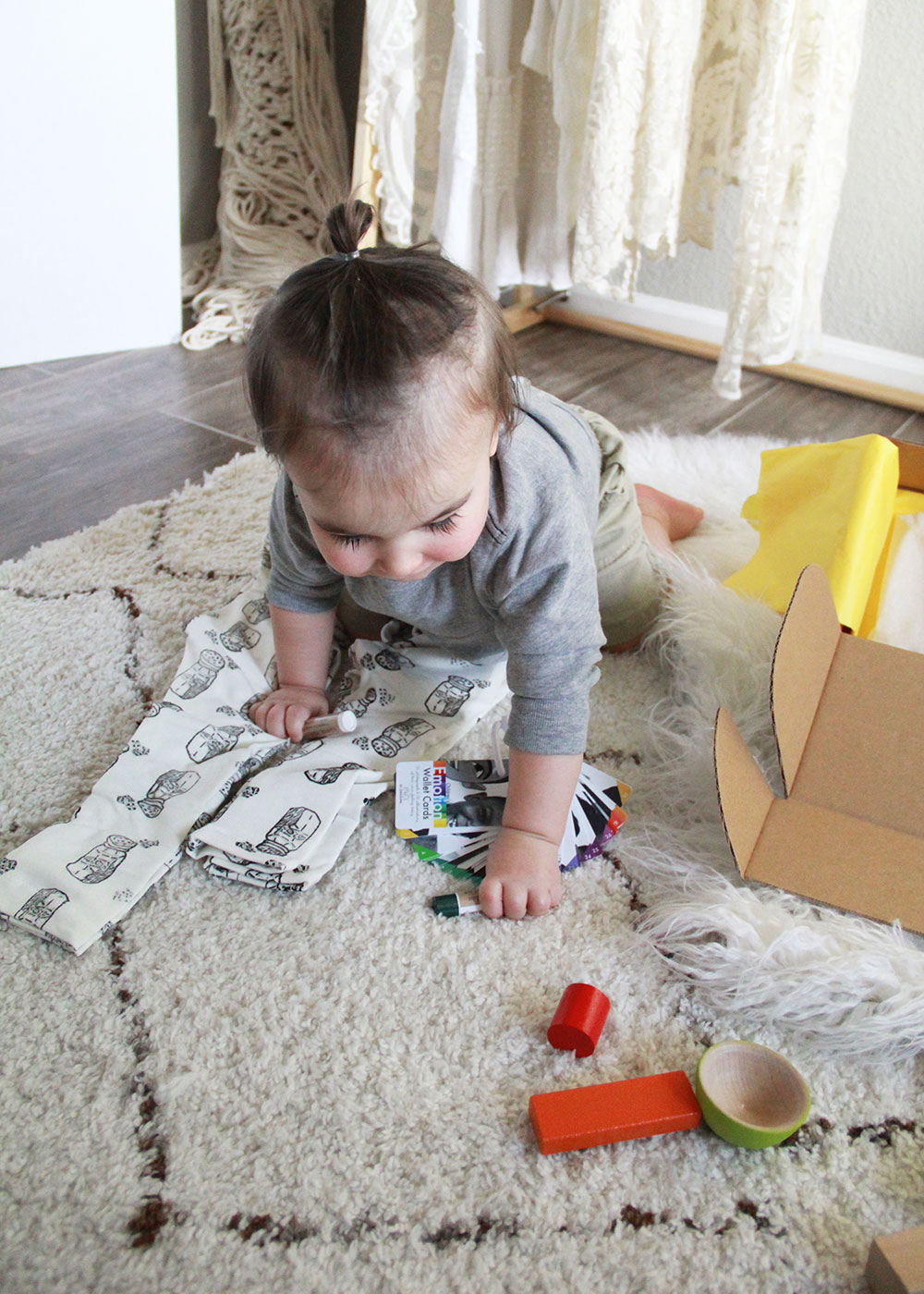 Diego tore through the rest of the box and found all kinds of goodies. He loved these vegan lip balms from Ginger & Waldo [that I'm pretty sure were meant for mom, ha]. I loved these sweet little blocks and wooden stacking cups, both from Papyrus Work and also Montessori inspired. They came in their own canvas bags for easy travel-able play. He turns everything into a phone lately, it's so cute! Picks things up and says, "whoa" [hello].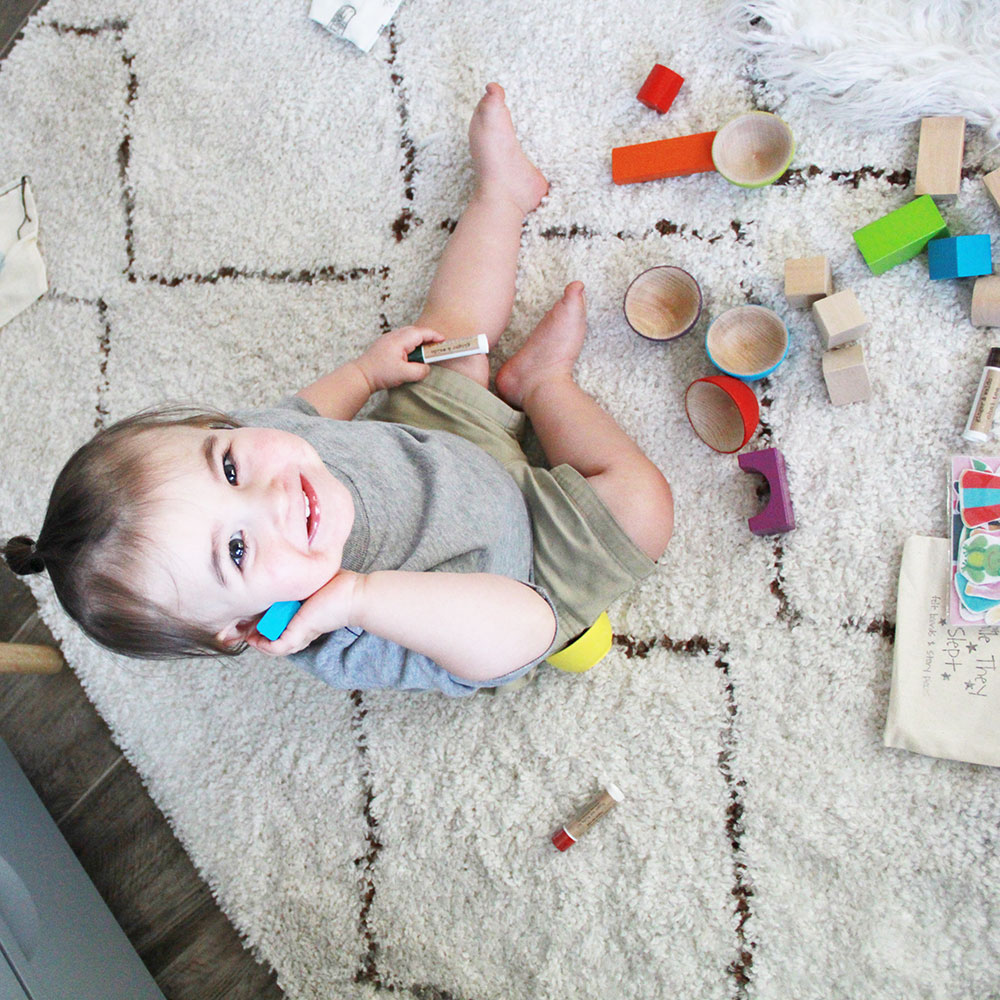 Each of them also got this darling Leela Threads salt shaker leggings. You can never have too many leggings, amiright? I can't wait to get them both in them for a twinning moment. But for now, here's Diego outside of our baby gym class last week.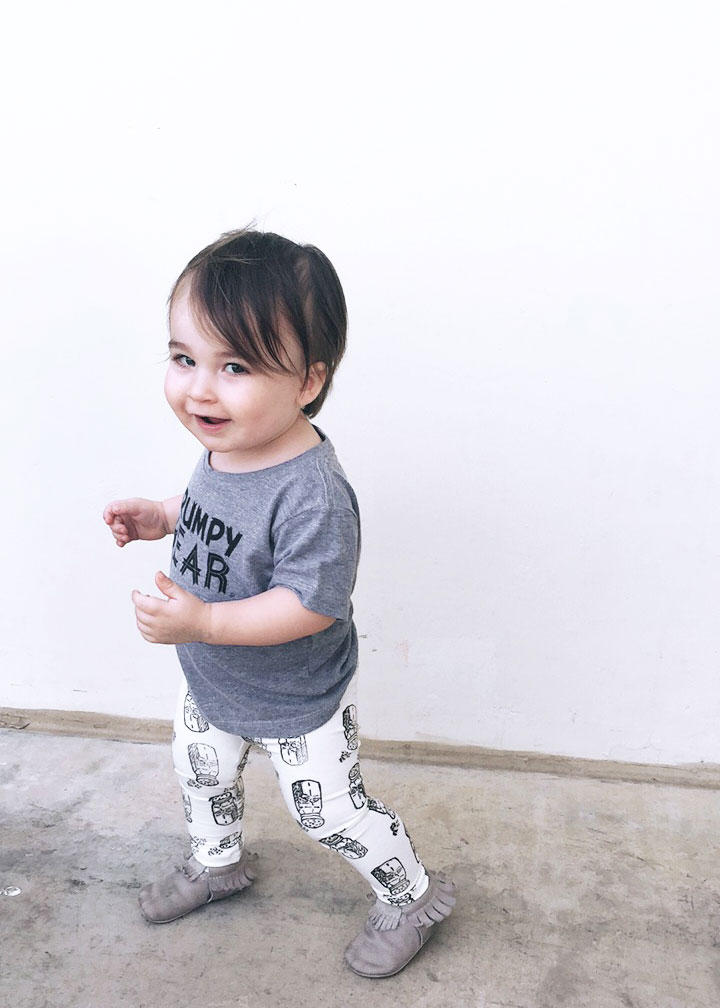 ootd: grumpy bear tee from our last mom 'n tot box // salt shaker leggings from this month // our fave moccs
Thank you Mom 'n Tot box for sending us this box to enjoy and share how much we love your awesome finds! All opinions expressed here are my own.