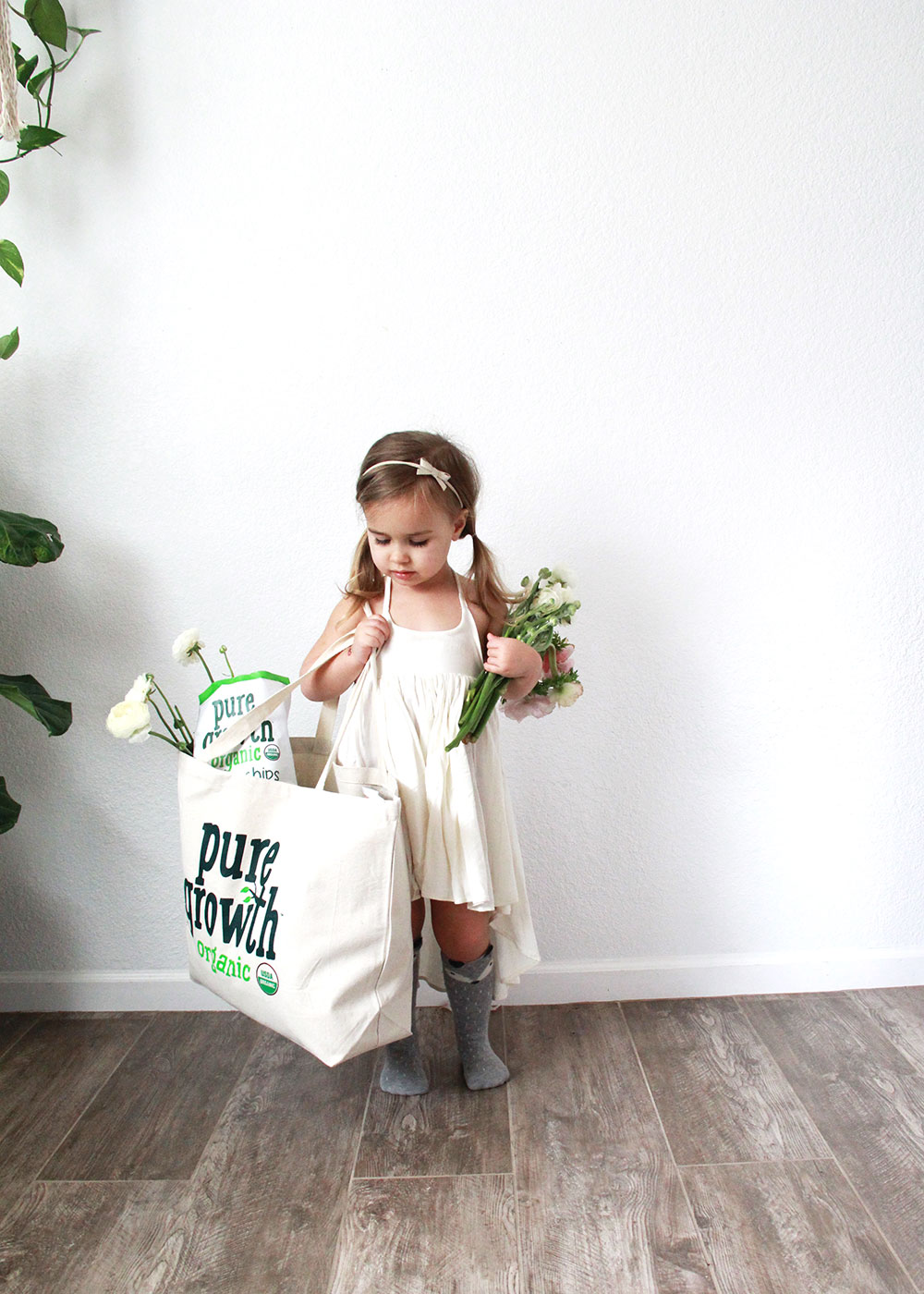 Recently, a friend of mine sent me a meme that read, "I always wanted to be a Pinterest mom. Turns out, I'm more of an Amazon Prime
mom." Haha, RIGHT?! Being a creative person, I feel this on so many levels. One of them explicitly being in the area of toddler food. Don't get me wrong, the ocean scene made out of blueberries and star fruits and cheese and whatever else is ADORABLE. But I'm just not that mom. I'm just not.
I confess, I used to be one of those moms that was always going to feed my kids whole organic foods, nothing out of a package. And then the reality of life with three little eating machines set in. HA. Of course when I have time, I still slice grapes in half and steam carrots, and we sit down at the table and all eat together. But most days, when it comes to snack time, we are out and about and running from one place to another.  I try to avoid eating in the car, but with our schedule, snacks in the car are just inevitable. All this to say, I need to have some easy organic snacks on hand that are ready to go, healthy, and I feel good about giving the kids when I don't have time for a Pinterest-worthy fish scene on a plate.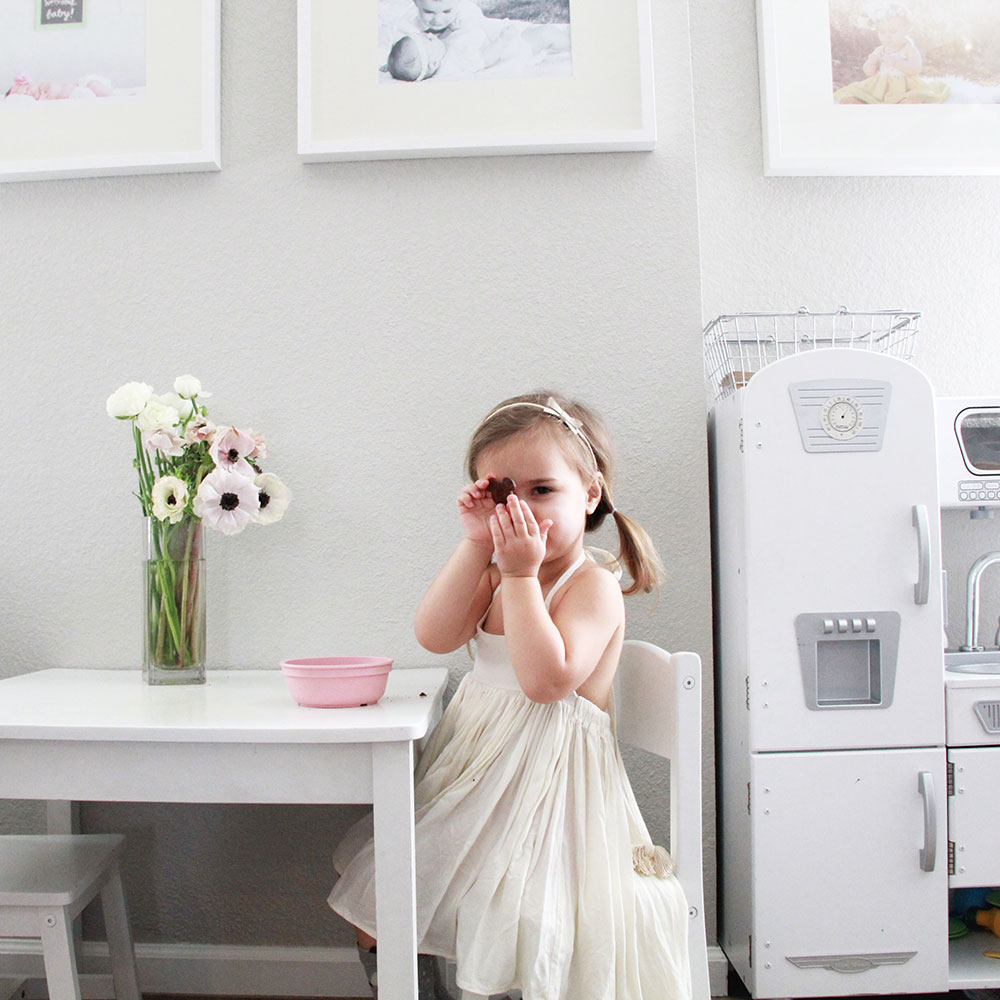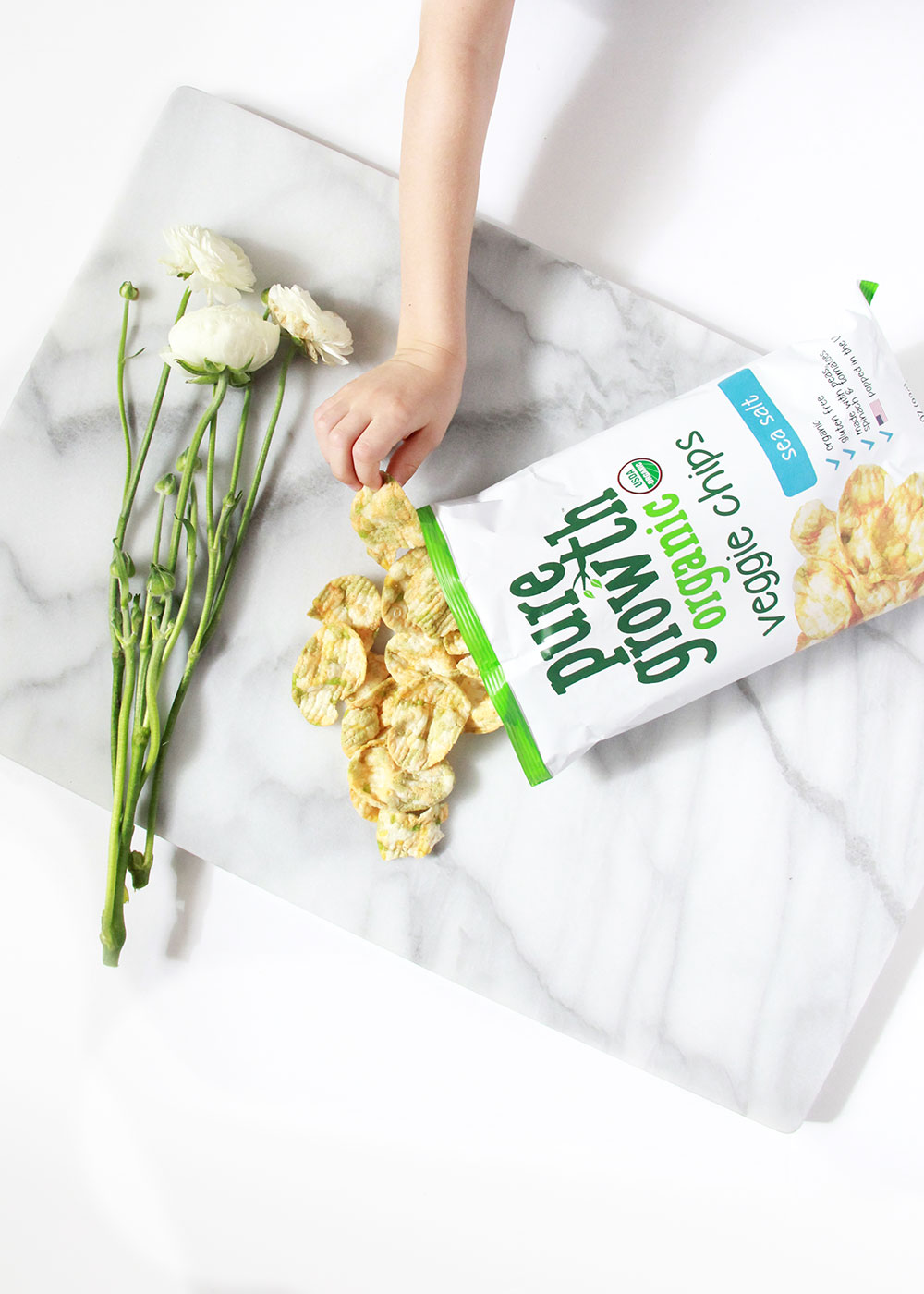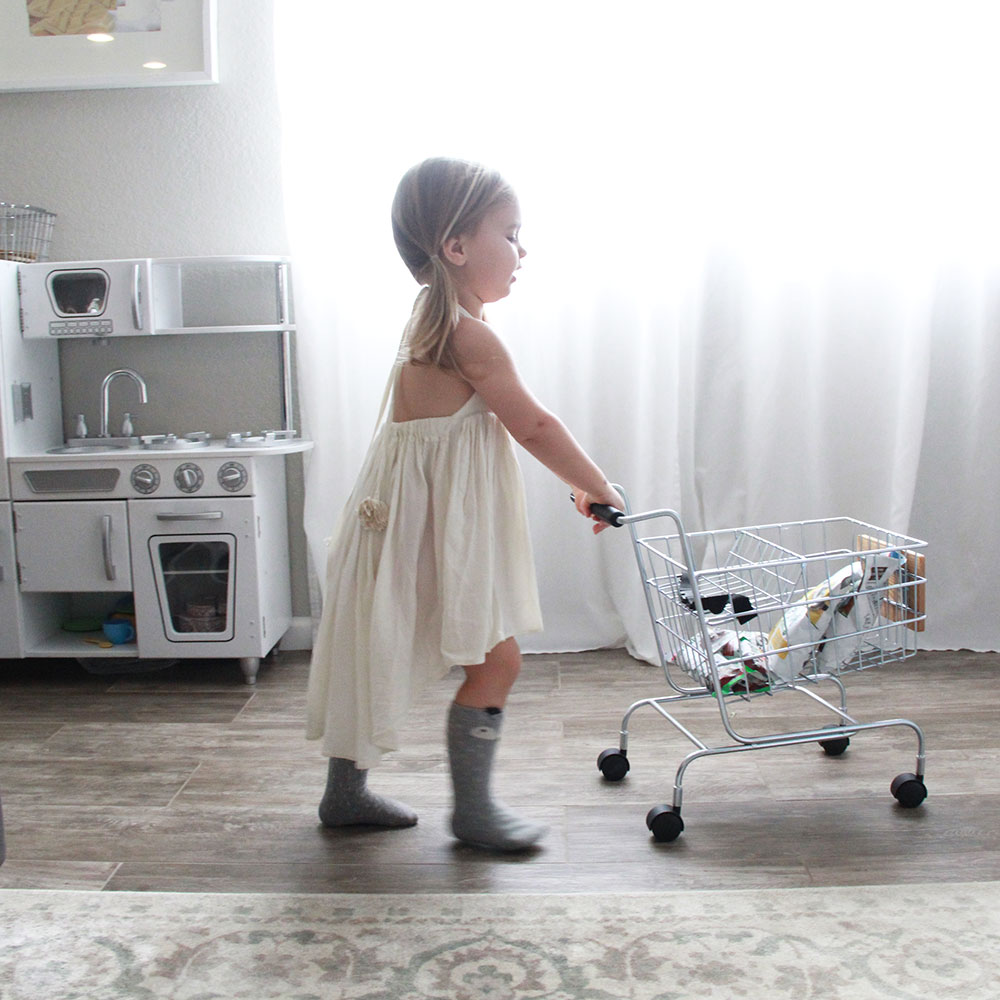 We spend SO much money, time, and effort on food in our house. [See this recent blogpost about how Feeding Littles helped us with this little picky eater.] I insist on buying organic as much as possible, and we subscribe to Sunbasket for three meals a week [another lifesaver, btw – read more about that here]. All so we can have healthy, balanced meals.
But since sometimes dinners don't get eaten in our house, I feel like I need to make doubly sure that our snacks-on-the-go are balanced and healthy. Snacks are something all the kids seem to love. What is it about snacks? But just like any other meal, I try to be sure the snacks I am offering them are nutritious, cover at least two food groups, and not too sugary.
These Pure Growth Organic snacks have been such a welcome addition to our snack routine lately! Conveniently [and cutely!] packaged, I like to combine them with a piece of fruit or a string cheese [for the boys]. And can we just talk about the packaging for a second? As soon as my kids saw these, they were asking for the "Star Wars one," and the "Minions one". They knew all the characters and were willing to try anything with them on it!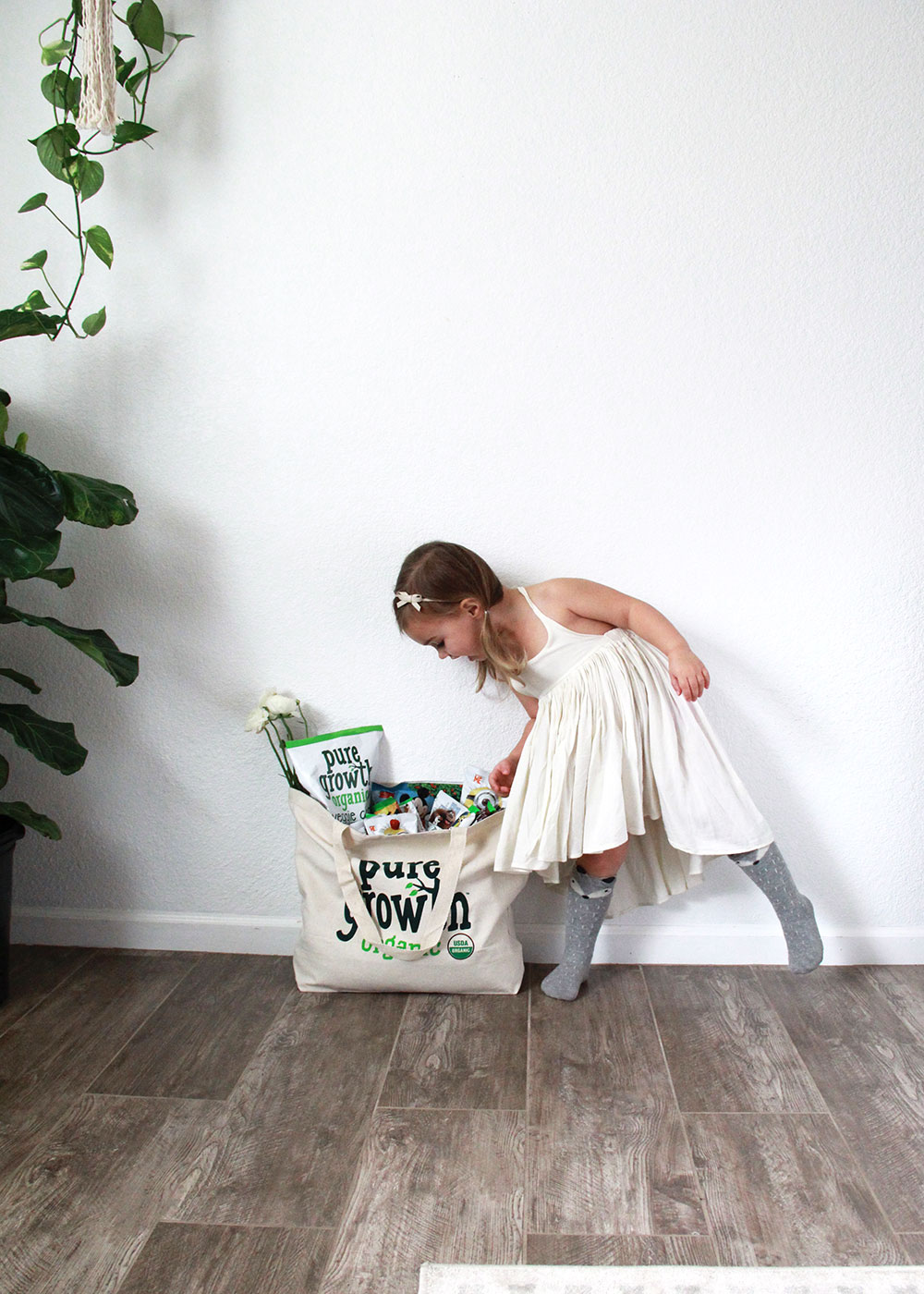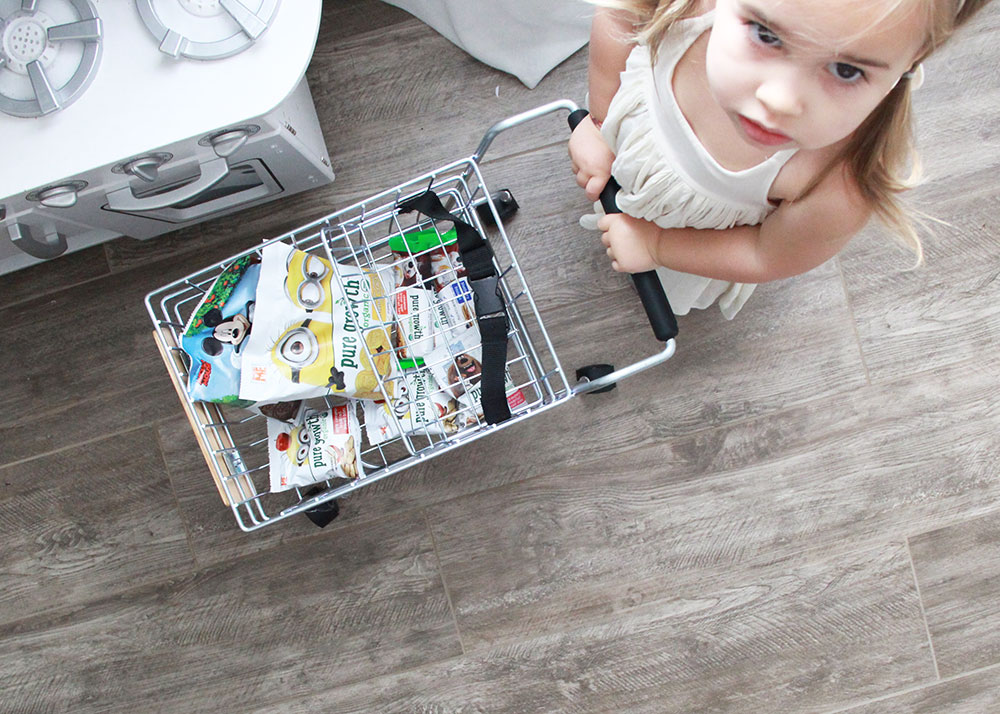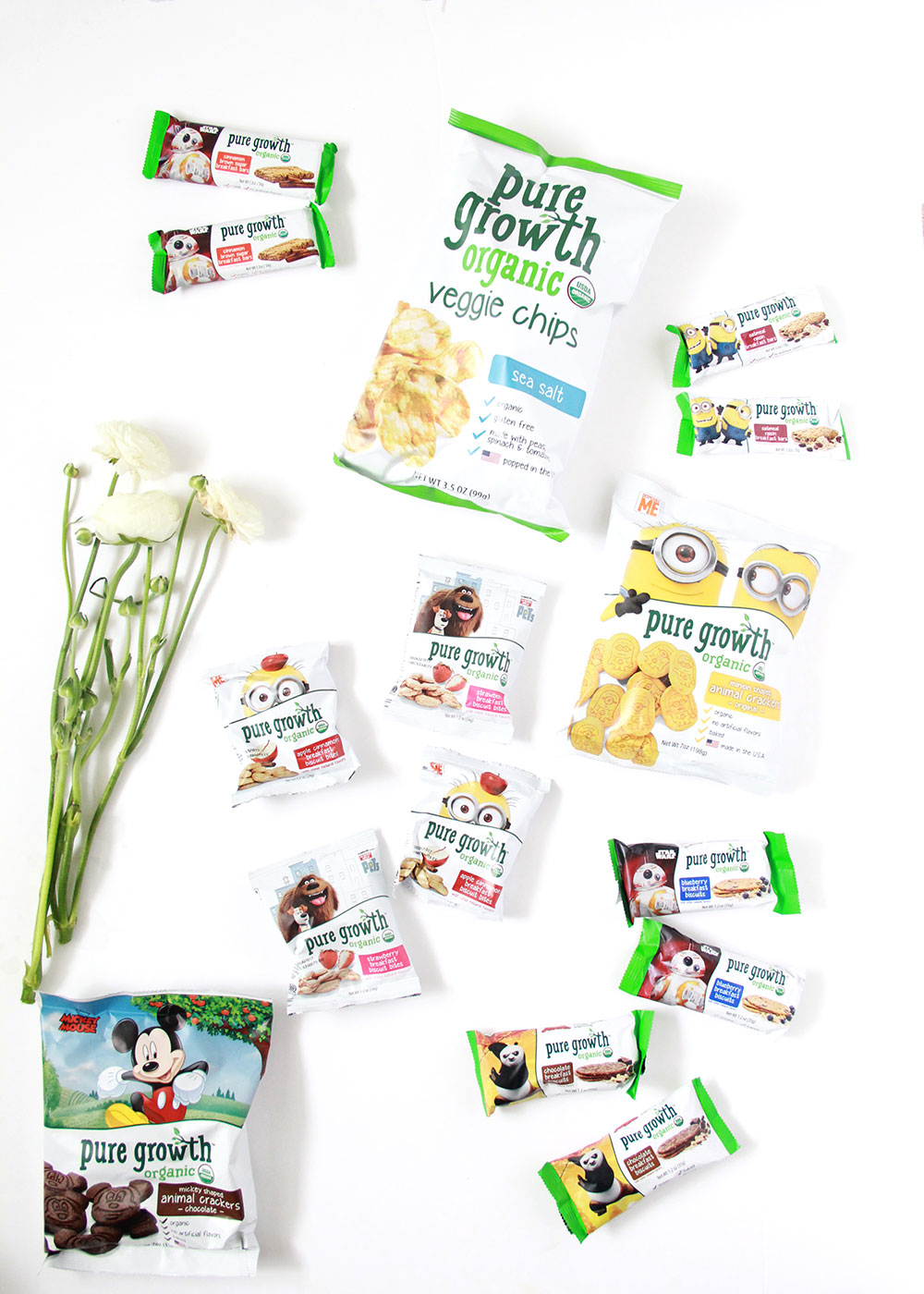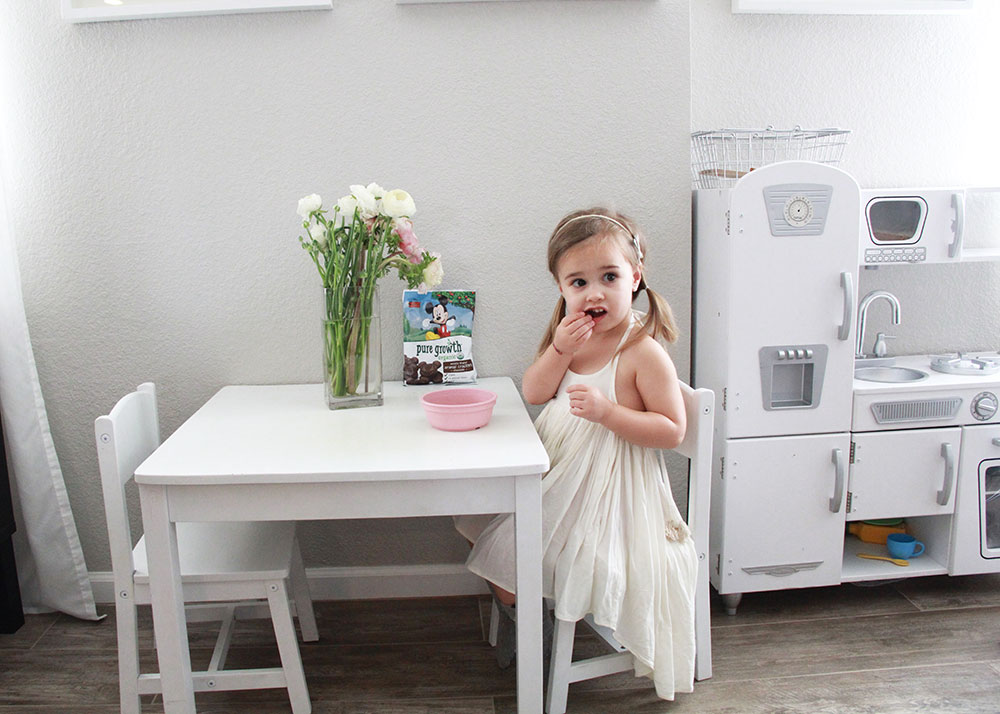 I'm also loving the mission behind this company, "organic for all". I think most of us modern parents want to buy organic when we can. But often it can be more expensive. Pure Growth Organic products are very reasonably priced, and you can find them easily at your local WalMart or online at Amazon!
Best news of the day, you can enter for a chance to win a PRIZE PACK of Pure Growth Organic's best-selling snacks! All you have to do is head over to my Instagram feed today @thelovedesignedlife. Follow myself and @puregrowthorganic, then tag a few friends on the post. More details over there!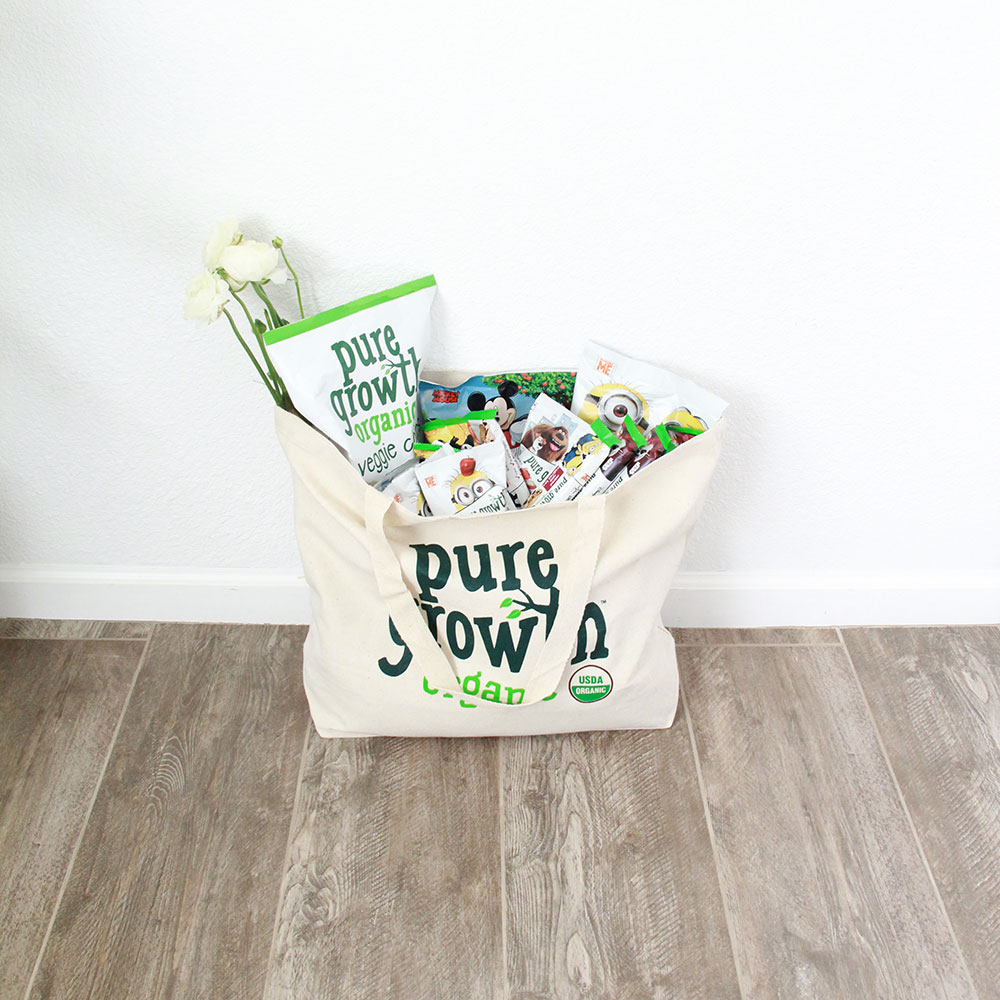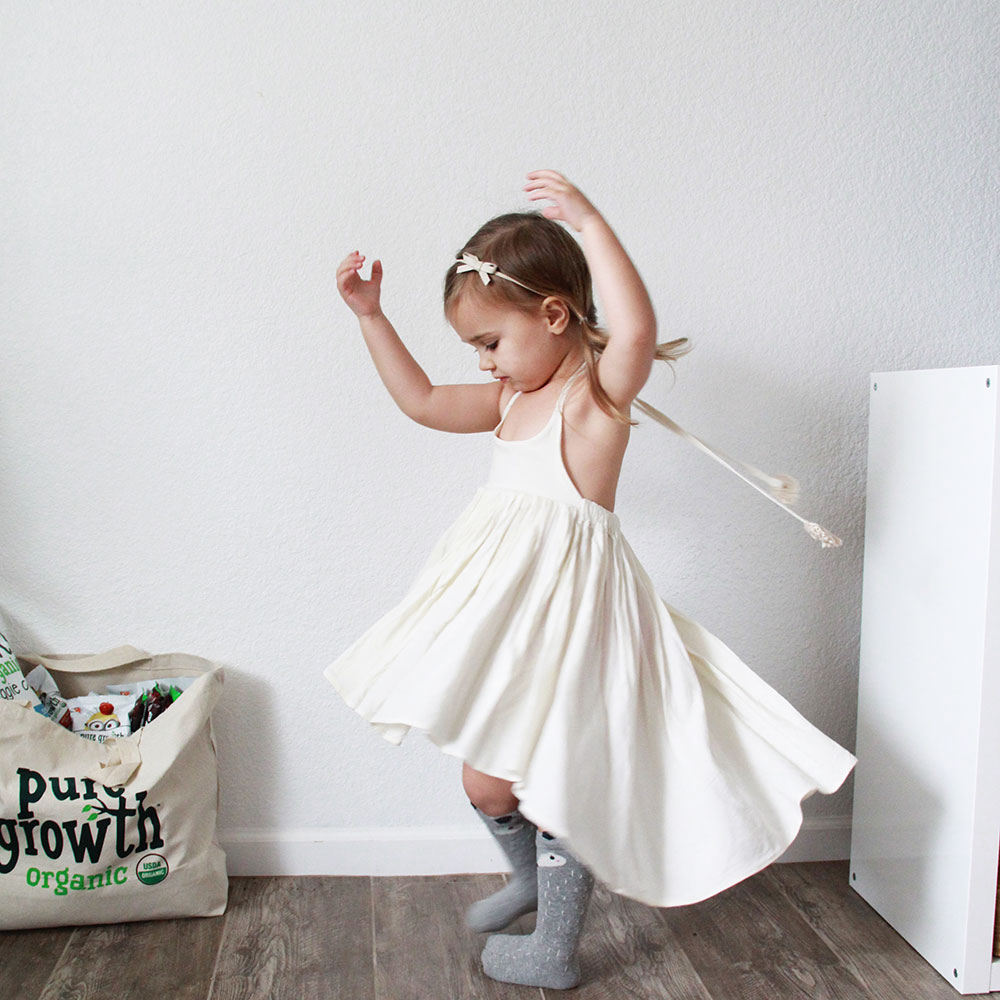 So there you have it. These Pure Growth Organic products will make you want to twirl. Easy, organic snacks on the go! Also, I am officially more of an Amazon Prime mom than a Pinterest mom. And I am totally ok with that!
Thank you Pure Growth Organic for partnering with me on this post and providing us with yummy samples of your products for our review. As with all posts here on The Love Designed Life, all opinions expressed here are honest and my own.