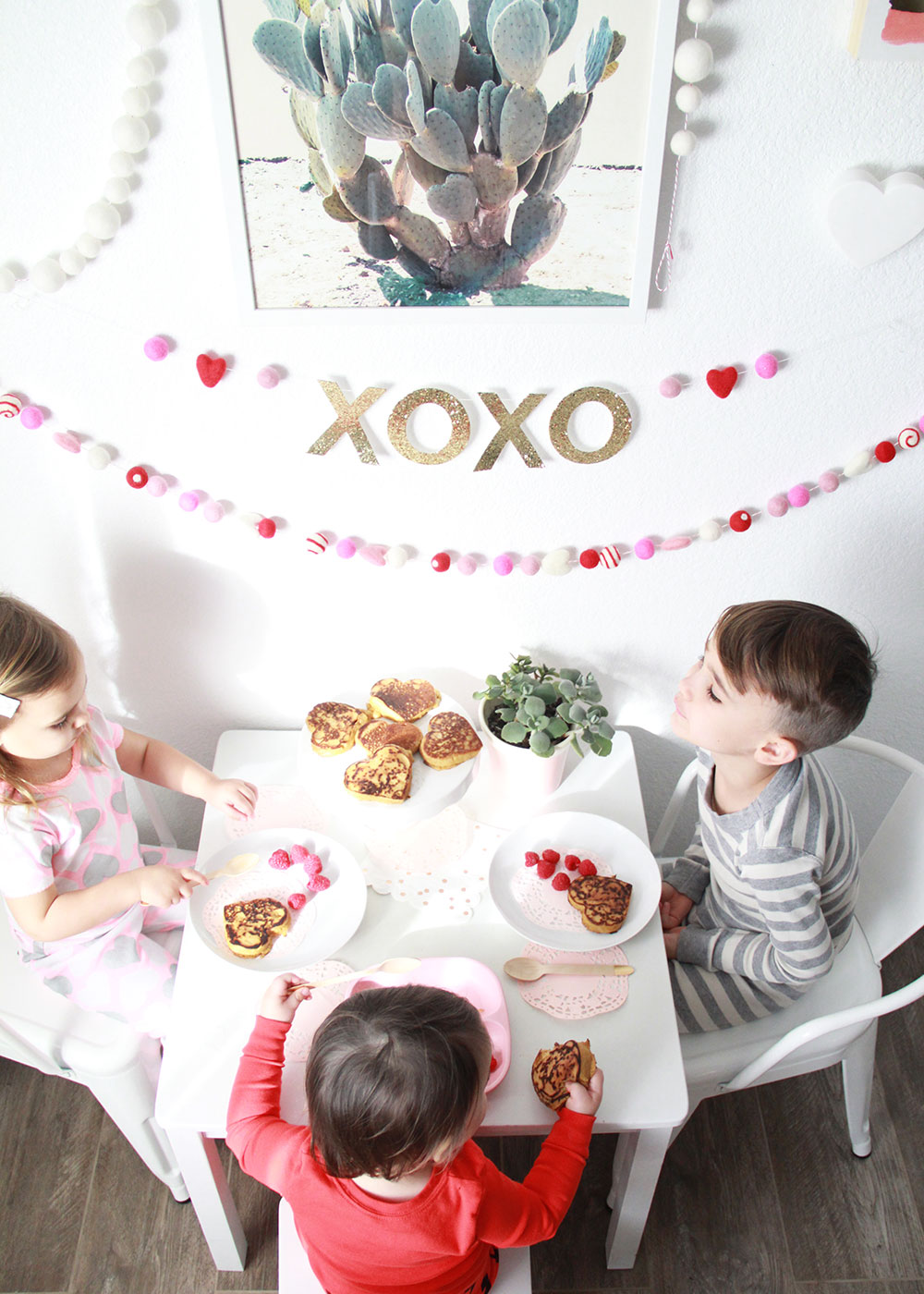 Before kids, I was never a big fan of Valentine's Day. But now that the kids are getting bigger and are in school, it is so fun to find cute activities to do with them to celebrate the holiday of LOVE. So today, I surprised them with a special breakfast with a Valentine's theme!
I usually don't let them eat at this little table because they are too easily distracted and always want to get up. [We use it more for activities and pretend play.] So eating here definitely added to the excitement! I made these little heart pancakes by pouring the batter into a heart shaped cookie cutter. Pro tip: do not try to remove the cookie cutter from the skillet with your bare hands. 😉 They actually loved eating them plain with their hands, so no need for extra sugary syrup. Then served with berries because any type of berry around here is always a hit.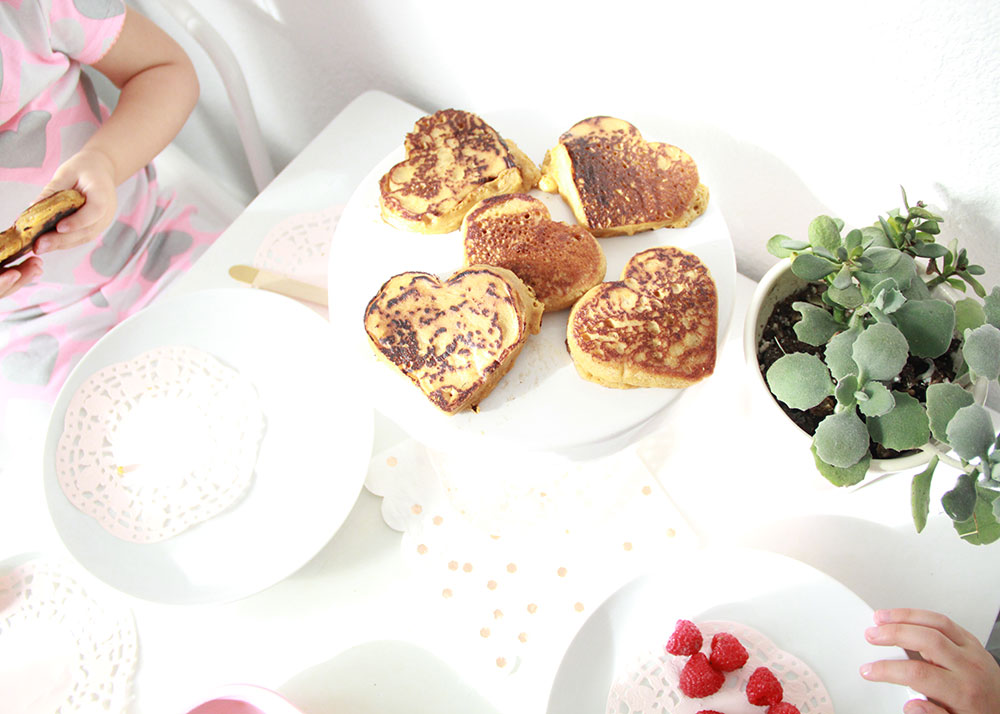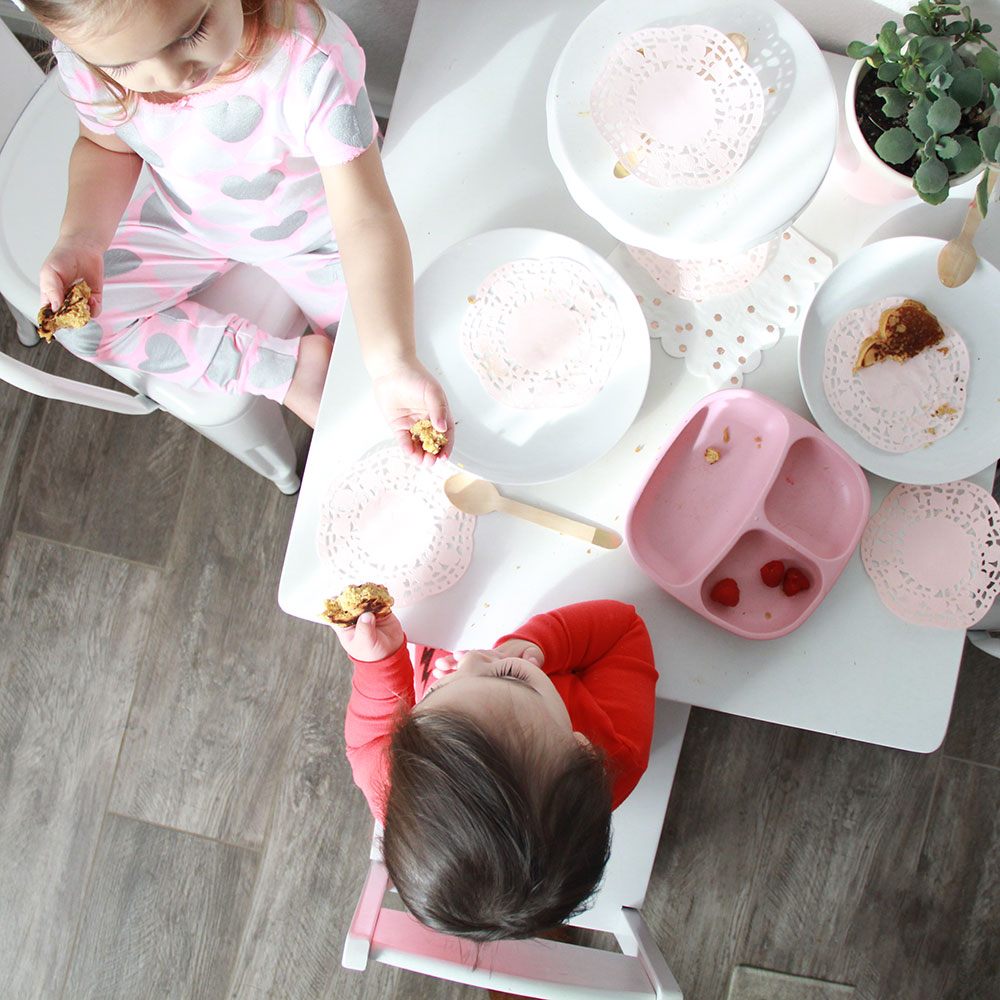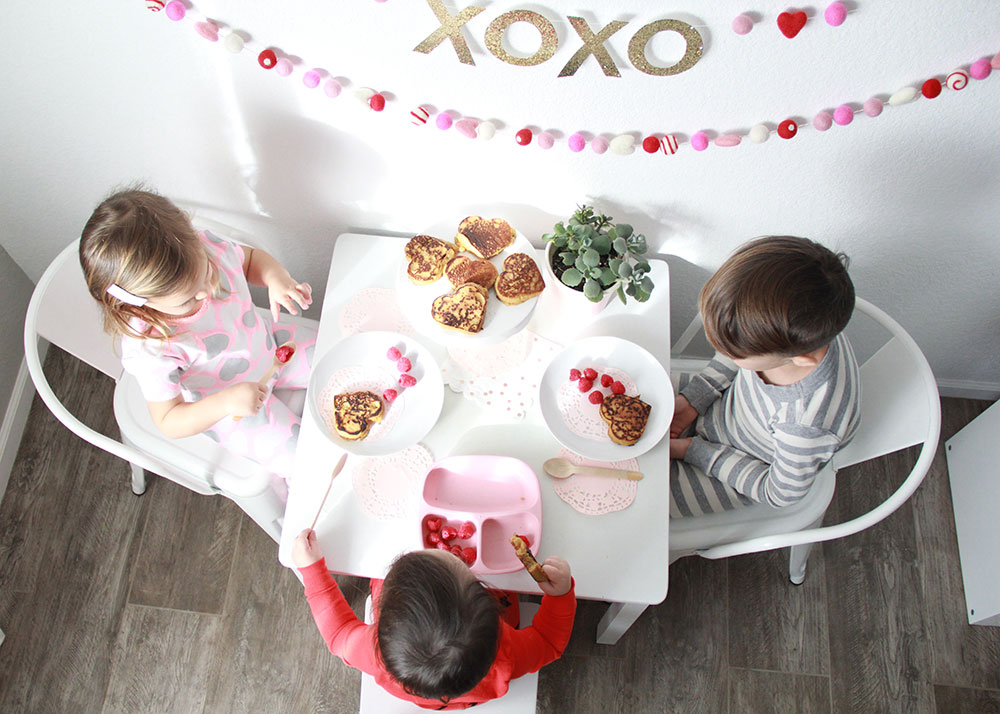 I wanted to get into the Valentine's Day spirit, so I decorated above their table with these adorable felt garlands from Hooray Everyday and with some blush toned artwork on this wall. How beautiful is our new art print from Minted? I am super picky about art on our walls, so it took me a while to decide when I was going through all the pieces. I settled on the piece from Wilder California, because the cactus spoke to our new-ish desert home, but the artist is from our past home. Did you know that, just like with their stationery, Minted collaborates with independent artists and for the artwork, limited edition prints? There are also tons of choices when it comes to framing, as well as help with size, dimensions, and scale. This piece is from the limited time Rose-Colored Collection and would make a perfect Valentine's gift!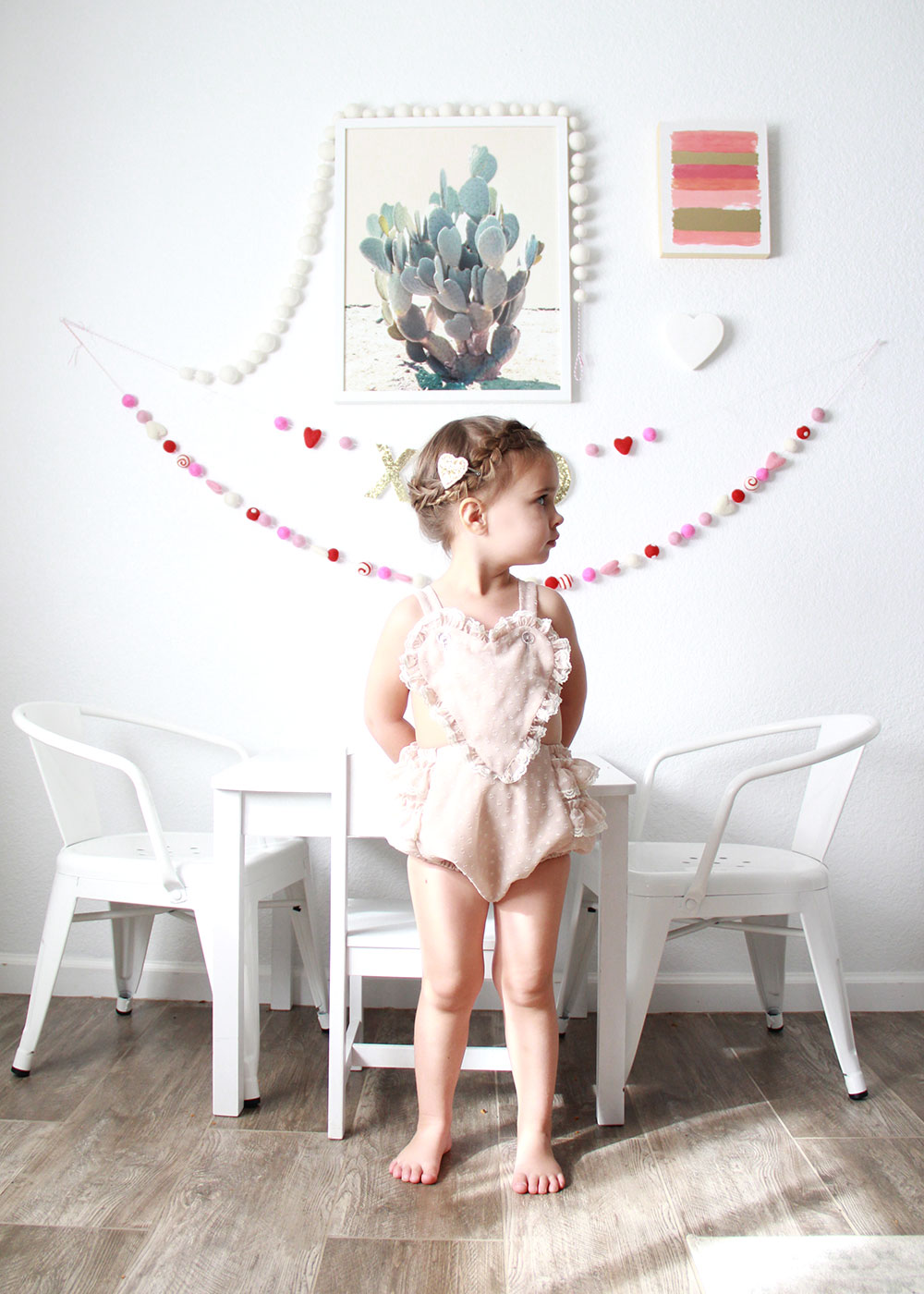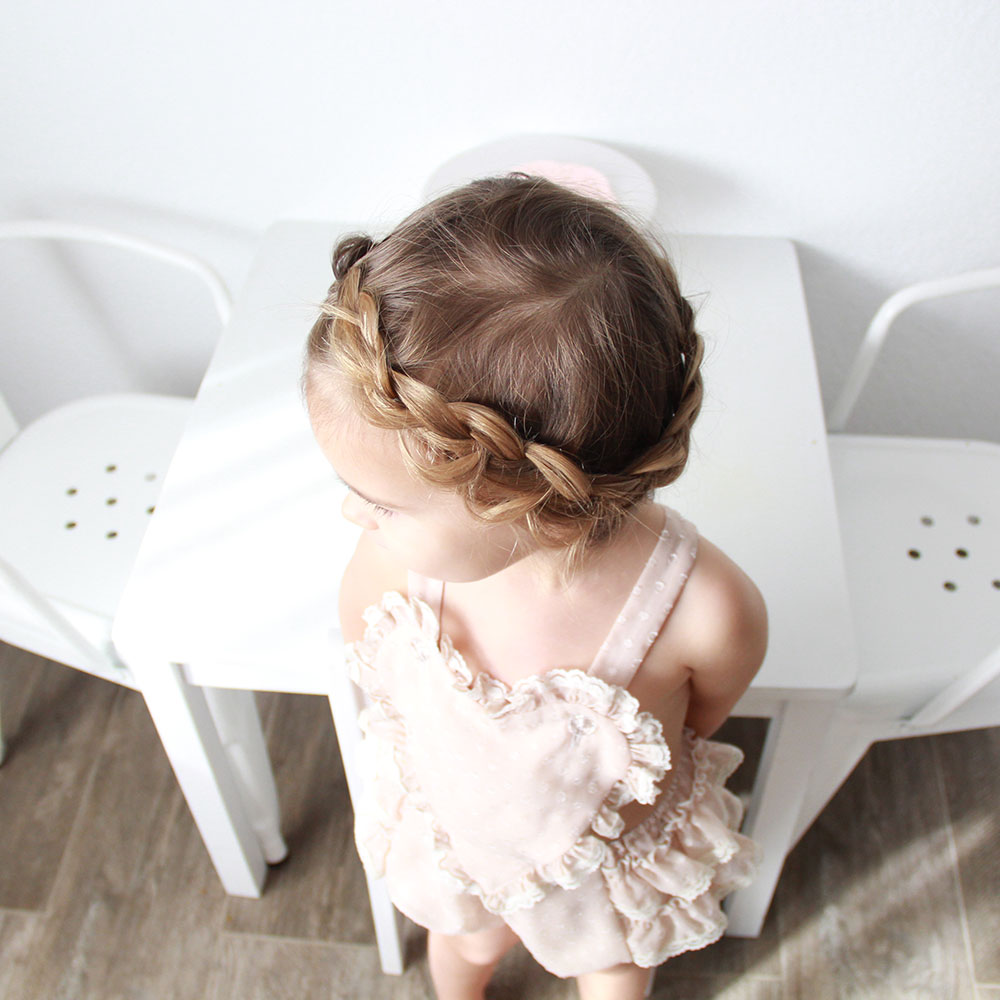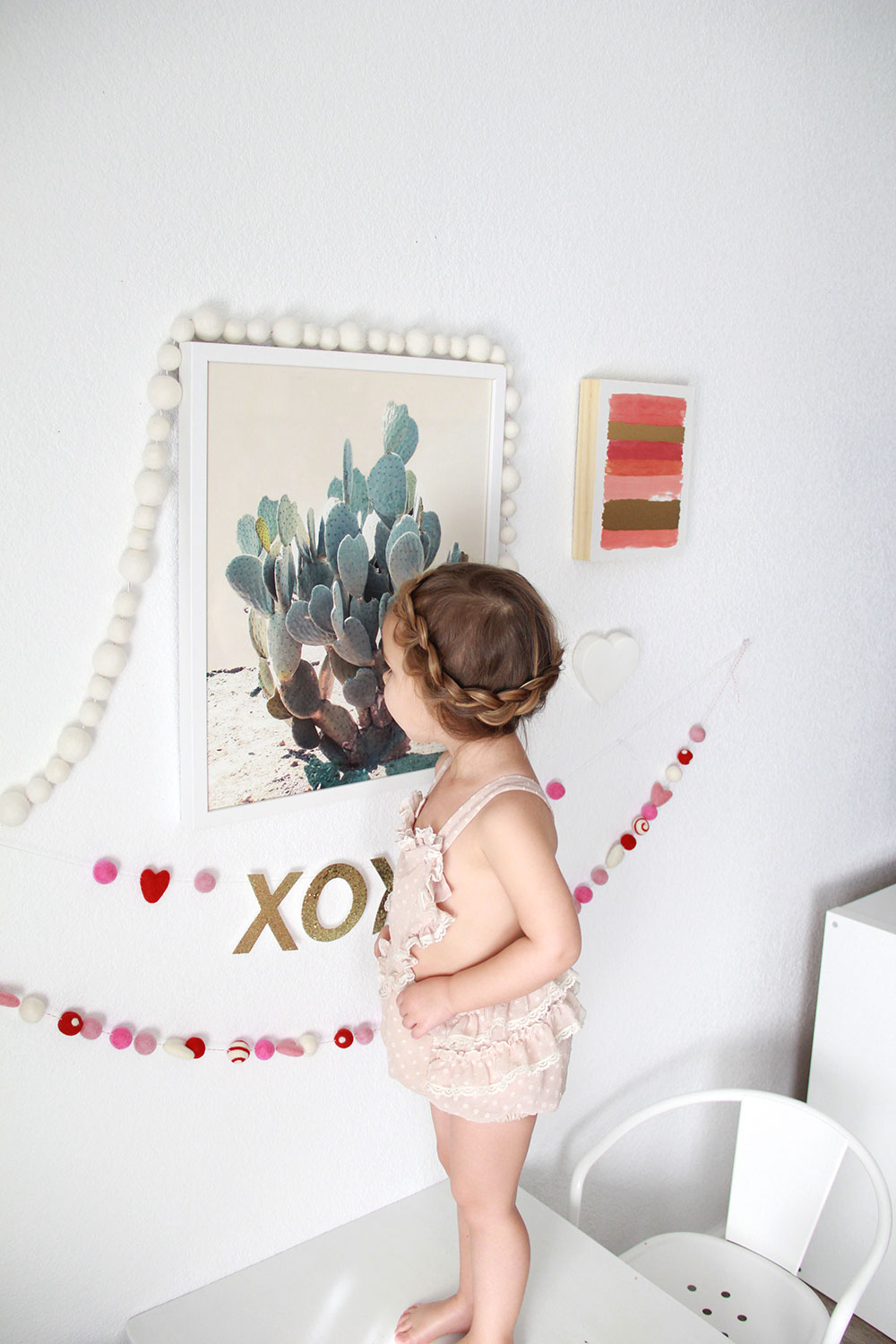 Oh and in case you need some more inspiration for a Valentine's Day breakfast, head over to my Instagram @thelovedesignedlife, find our breakfast pic, and check out some other crazy talented, inspirational mamas that are sharing their breakfast ideas today too!
sources: cactus art print // wooly ball garlands and banner // kid side chairs // kid table + small chair // alessandra's romper
This post contains some affiliate links. Product was provided from Minted in exchange for my honest opinion about their beautiful art prints. As always, all opinions expressed here are my own!