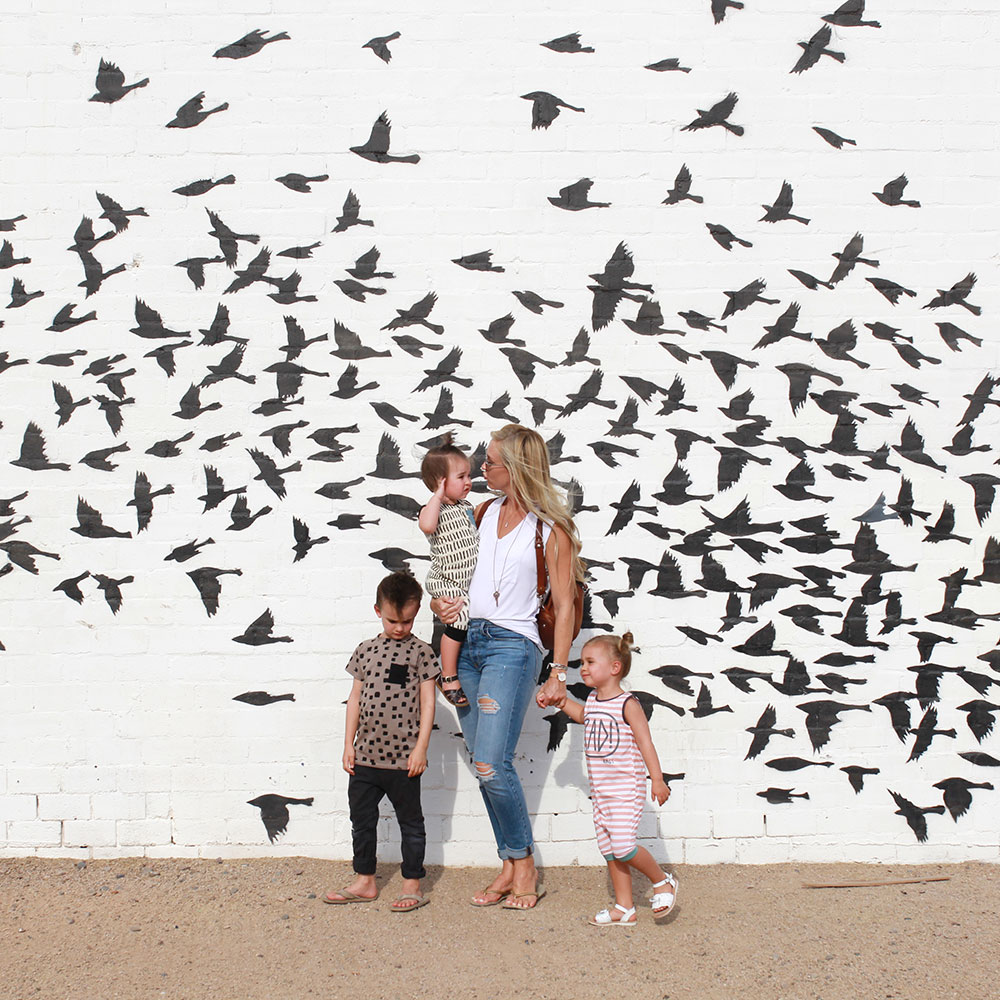 Usually for my Love Styled series, I do mama + mini outfits with my girl. But lately, life has just been busy and my girl and I have been doing less matching and more just wearing what works for us. It's crazy how independent she is these days. And my oldest too – very opinionated about what they want to wear.
To be honest most days, she prefers to wear "swirly twirly dress". She's a girly girl to the max! And if you know me in real life, you know that my son only wants to wear "comfy clothes" all day every day. This drives my poor mama fashion-loving heart crazy! So we compromise depending on the day and where we were going. I convinced them to wear these duds that Rags to Raches just sent over because they were new and oh so cute! Ok fine, I also bribed them with fruit snacks to take the pics with me.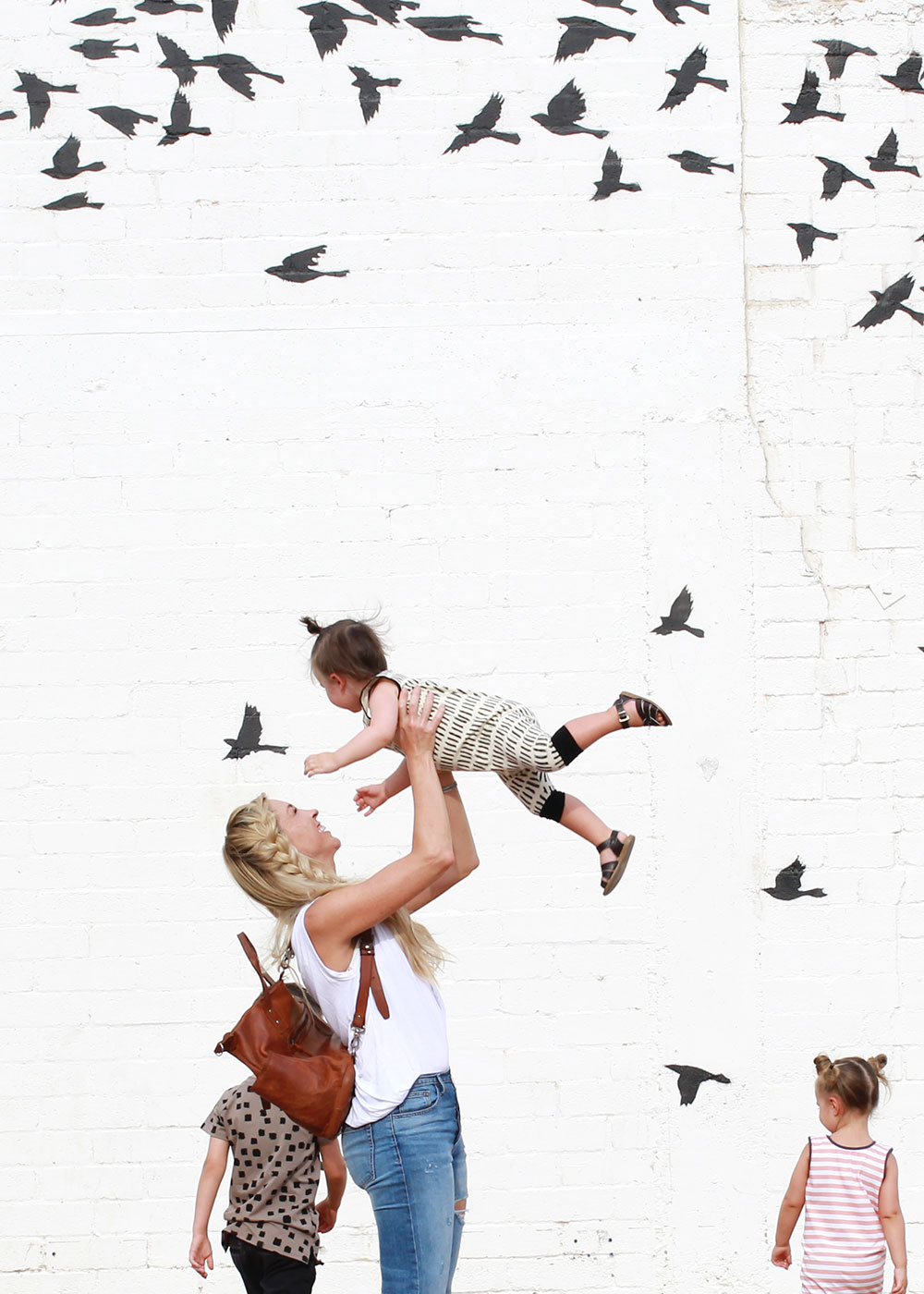 I don't normally wear jeans much, and especially not in the summer, but I just learned about this new brand, DSTLD [distilled] and wanted to share it with you guys! All they do is black, white, and denim, which has my minimalist-wanna-be-heart beating hard. They create premium clothing by cutting out the middleman and passing the savings on to us! Here I am wearing the destructed mom jeans (how fitting) and the women's muscle tee.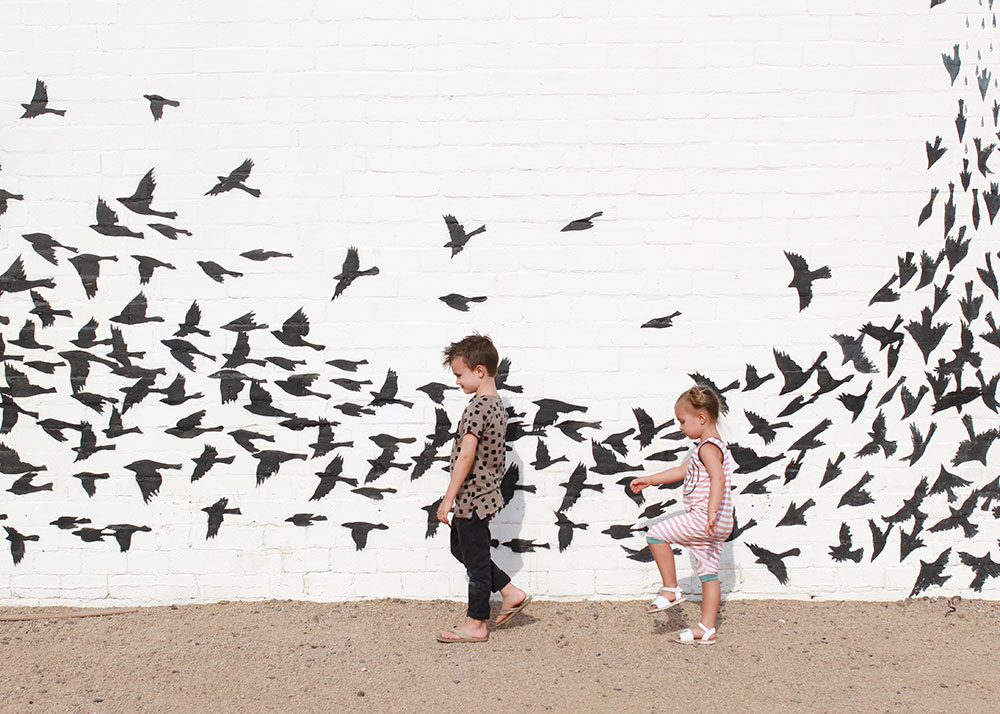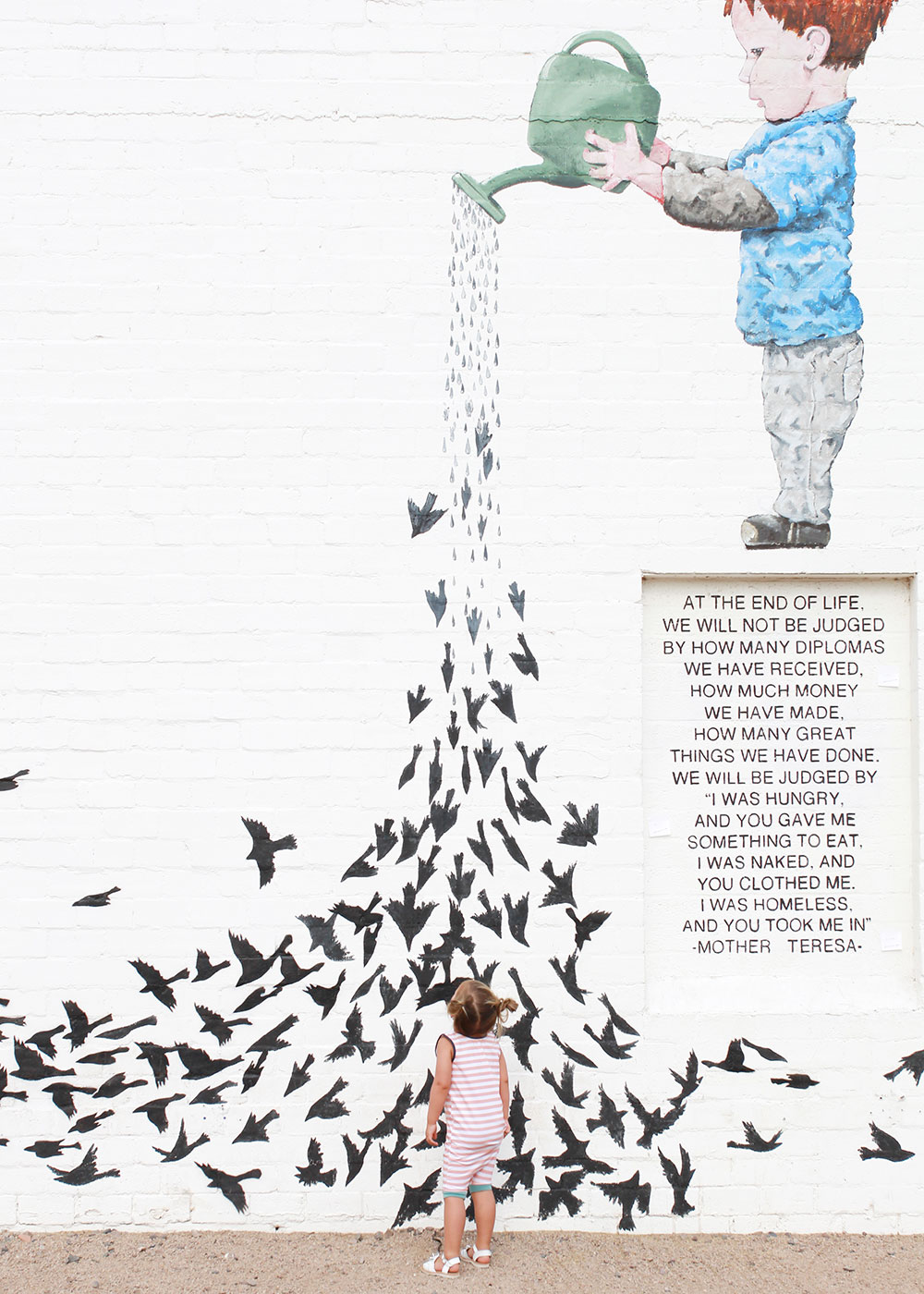 Some of you might remember this beautiful wall from this previous post. This weekend, I really wanted to go visit this place again. For those who asked, it's called the monOrchid, which is this really hip little community space in downtown Phoenix. Outside is the amazing mural, which is a popular one among locals, as you might imagine! It is a tribute to all of the homeless people who have perished on the streets of Phoenix [homelessness is a big issue in this part of the city]. Inside is a cool combination of gallery, studio space for rent, coffee shop, restaurant, even a super cute little plant shop, the Bosque.
So we went in wanting coffee on a Saturday afternoon (preferably iced!) but for some reason, the coffee side was closed then. As was the plant shop. BOO. So we just snapped a few pics and were on our way!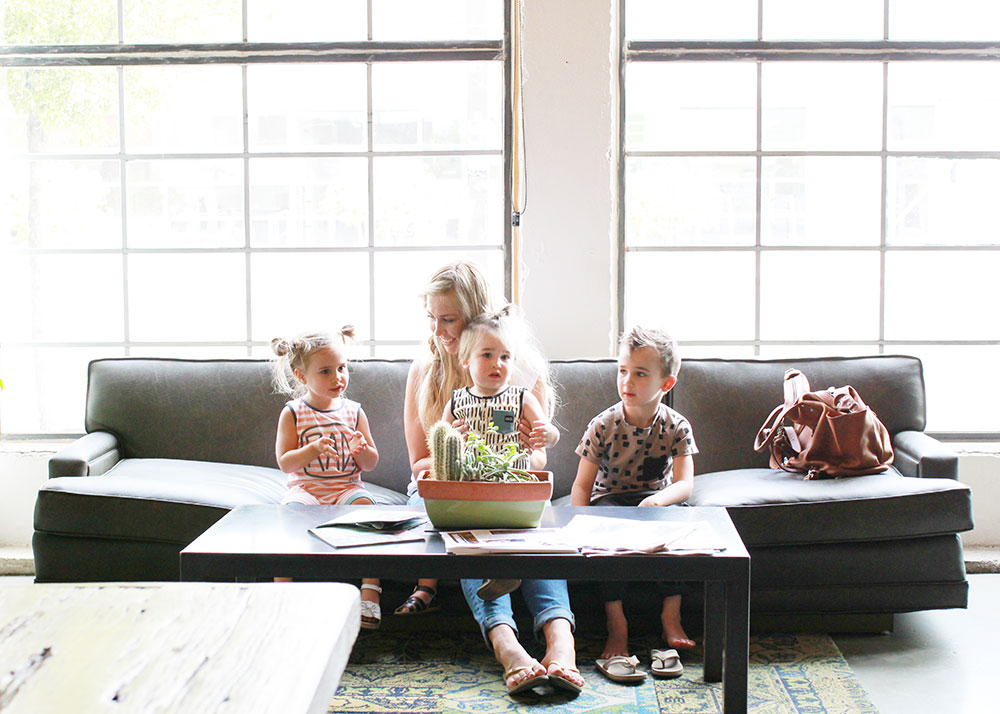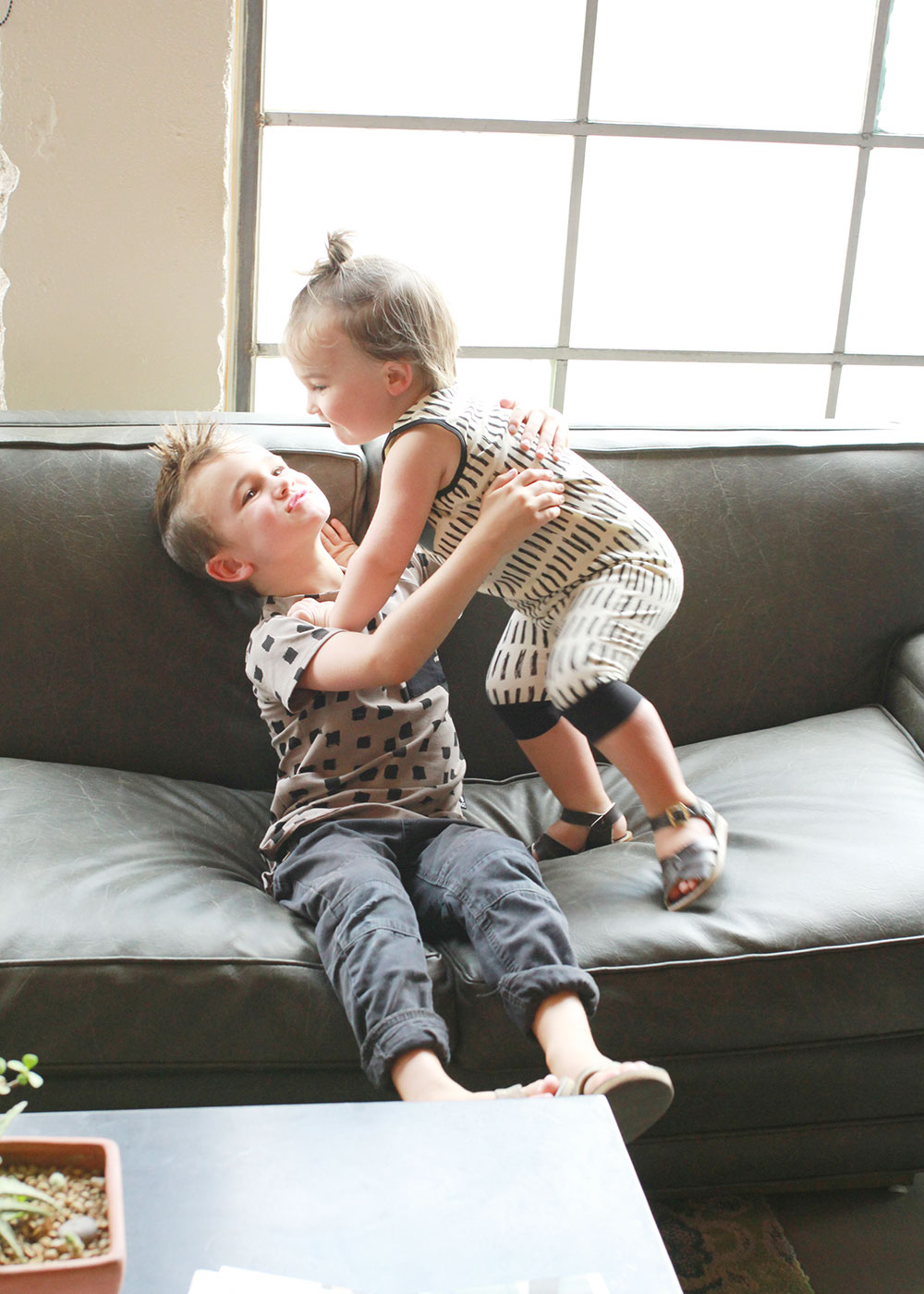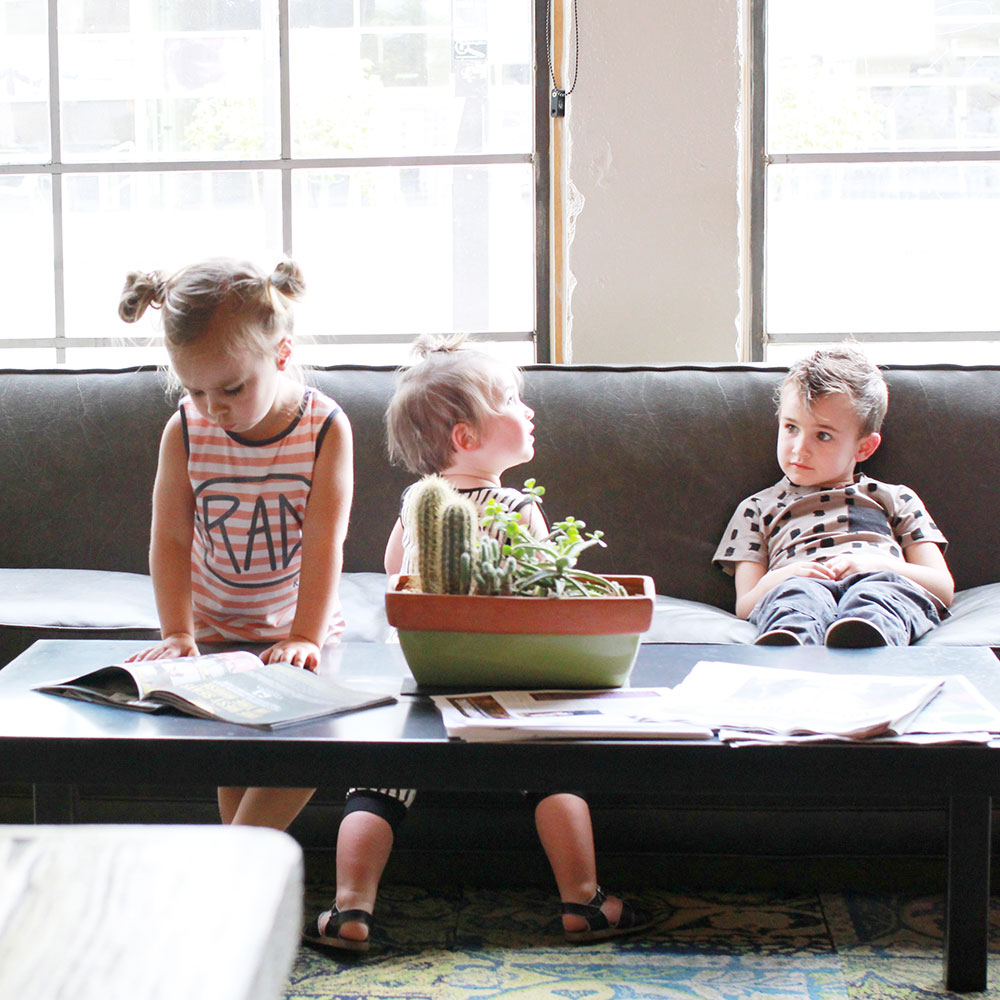 It was still a fun little adventure though, even though it was hot and we didn't get the treats we were all hoping for. By that time it was close to dinner, so we stopped on the way home and just made the most of it. Today, my husband is off to another work trip, so it was all family time well spent.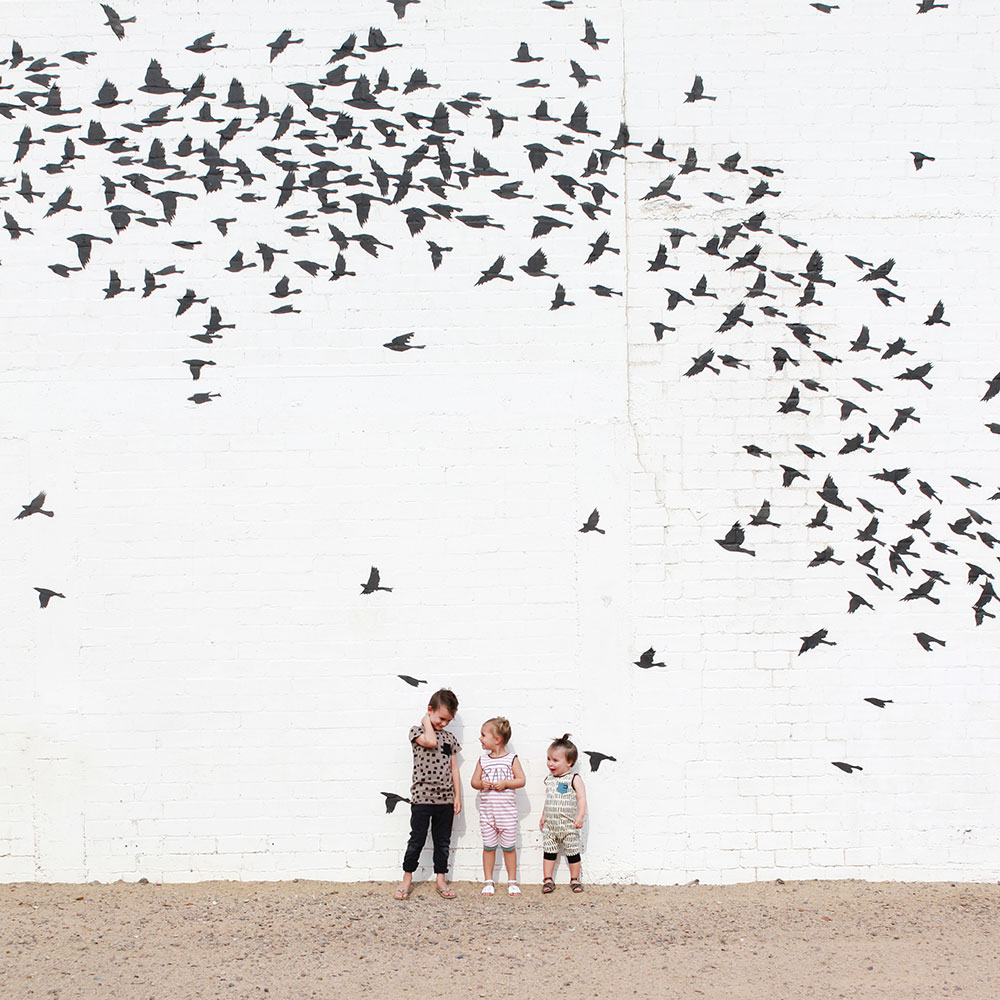 thank you Rags to Raches for sending these cute outfits for all three kiddos. | and thank you to DSTLD for sending mine.

As mentioned above, product was gifted to us, but I was not required to share it here with you guys, I just wanted to! And as always, all opinions expressed here are my own!