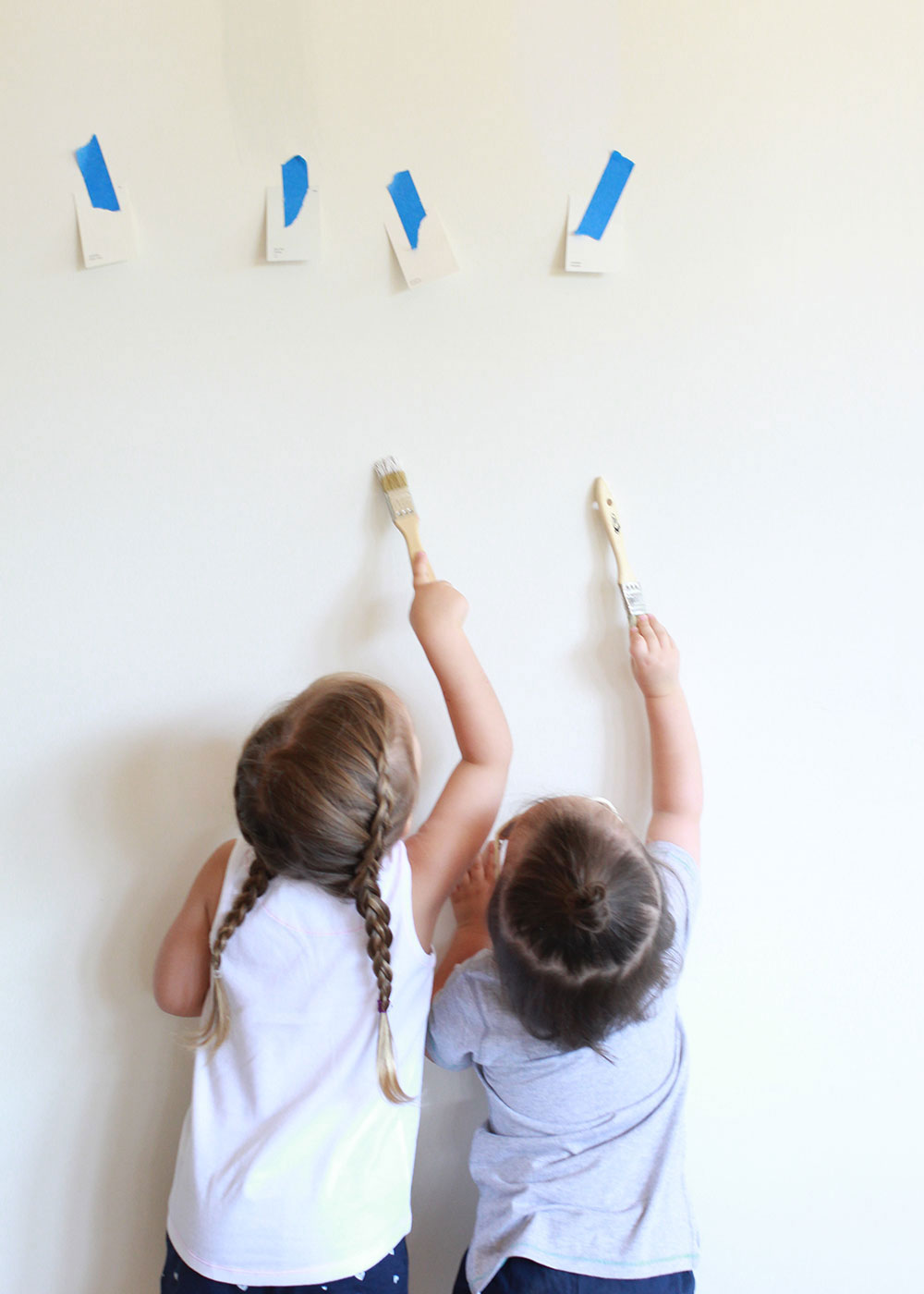 I've had a lot of people ask lately, so I figured I would just give a little new house update! To be honest, it's been slow. But I'm told that's always the way it goes with these type of things, so we are trying to find patience.
As I mentioned in my first post about it, this is the first home we've ever owned, so naturally it is also the first we have ever renovated. AKA we have NO idea what we are doing! But we are learning a lot as we go. I'd say the biggest thing we've learned so far is that everyone has an opinion about what they think we should do. Ha. Also that there are so. many. decisions. So it does just take time!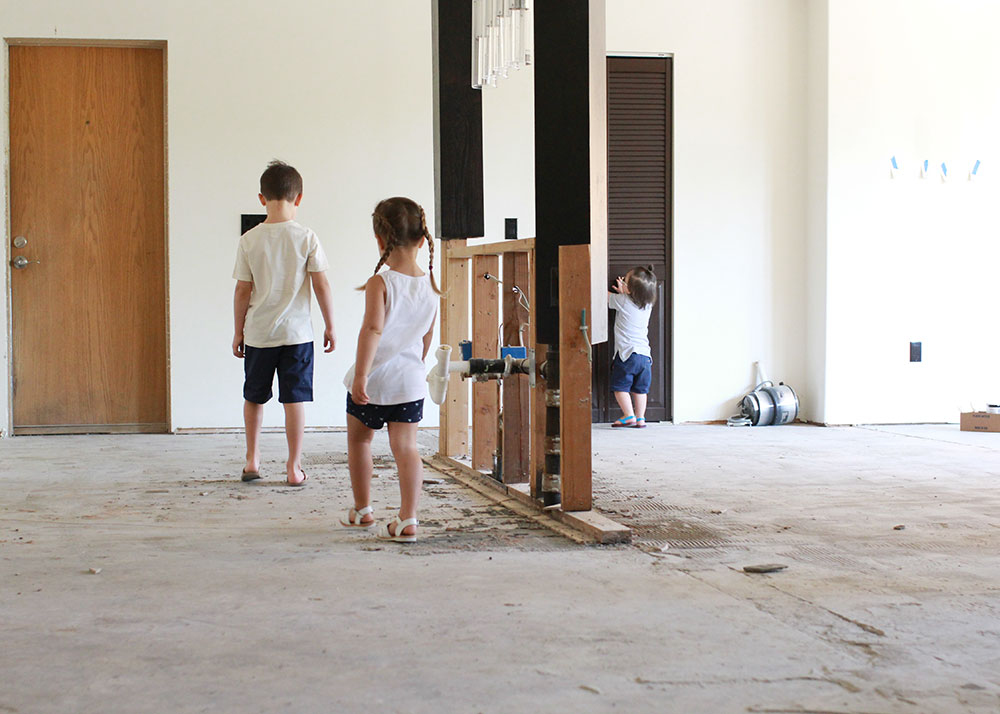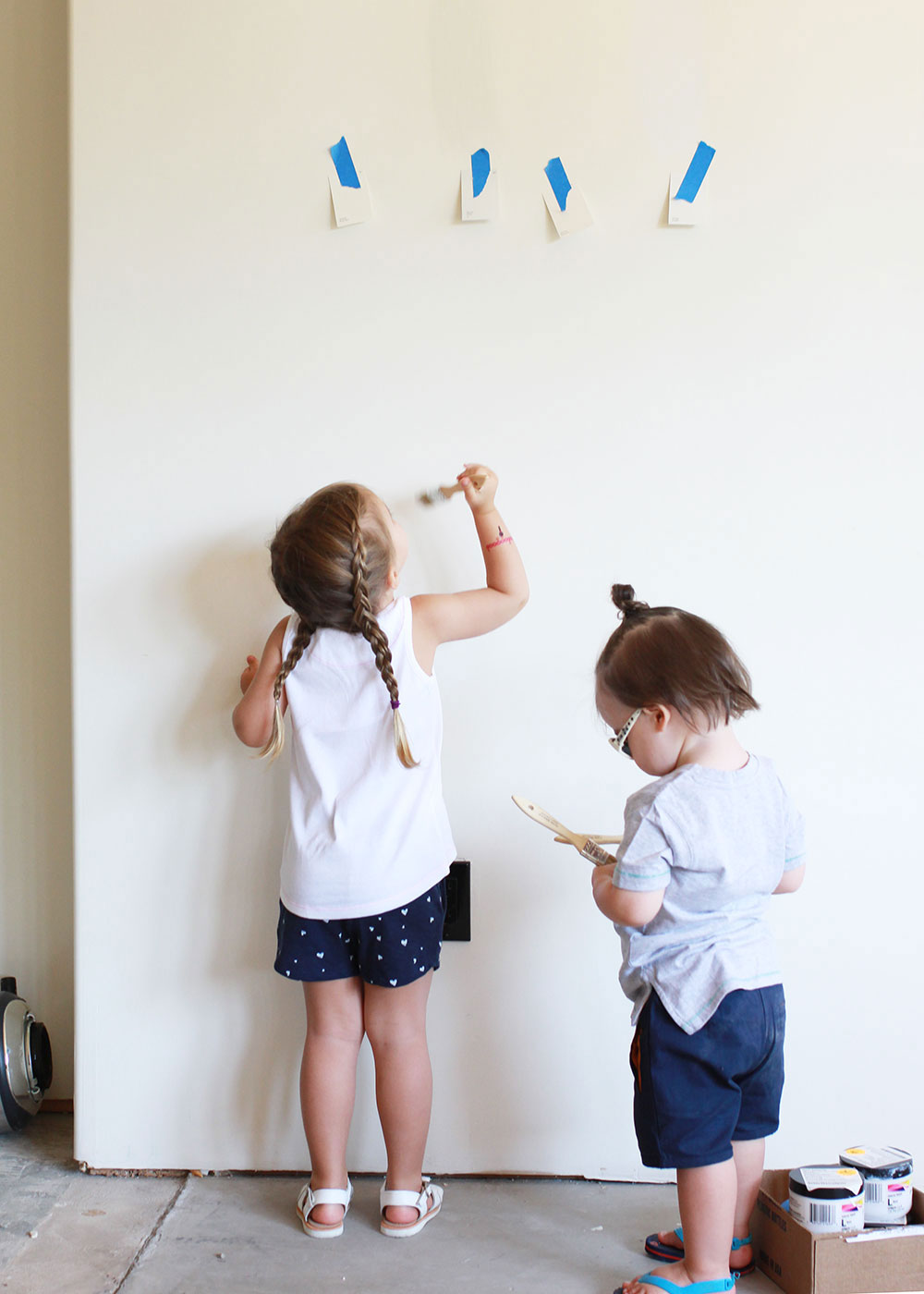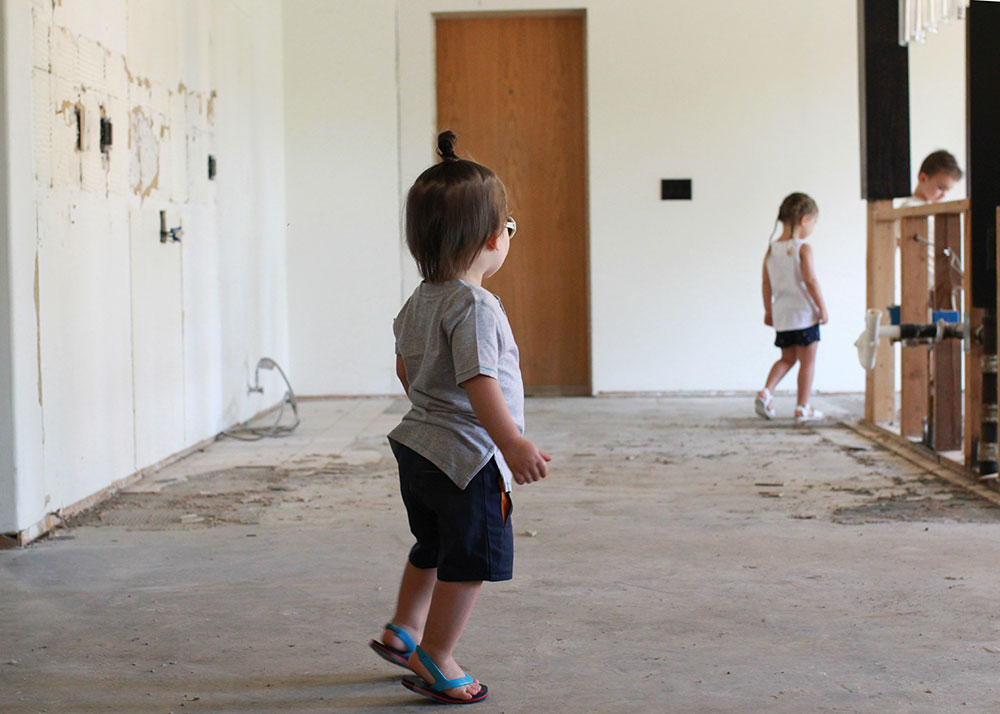 When we were in the inspection period for the house back in March, we had a couple of contractors come out to start the process for bidding on the work we wanted done. Even still, it took weeks to get all the bids in and narrow down our priorities to make them fit with our budget. Once we settled on a general contractor, he went out to start getting bids from subcontractors and we had to go through all those as well. Well, we didn't have to got through them, but we had the option too and my husband and I are both very particular about things (in different ways) so it was important to us to make sure it was right.
We are doing the house in three different phases, because there is just so much to do. First, we are working on what was the original part of the house. The kitchen/living area and the three bedrooms that will be for the kids. We are still working out who will go in which bedroom. They might each get their own or we might have the boys share and use one room as the playroom.
The kitchen is one of the biggest projects right now. [That's what's pictured here!] At first, we thought about trying to salvage the old cabinets, but in the end there were too many things about them we wanted changed, including all new appliances, the island placement, the countertops, etc. So we just decided to start all over. We have a family member who is helping us out with our kitchen (getting the cabinets and installation) which has been awesome. I can't wait to show it all to you guys! If you're local and need a kitchen/bathroom remodeling expert, check out The Remodeling Firm.
For flooring we decided to go with a vinyl plank. Have you guys heard of that? It was new to me and I have to admit, I was pretty hesitant. I wanted hardwood, of course. But it is NOT the same as vinyl laminate and is supposed to be one of the most durable things out there. And is also supposed to look just like hardwood when it's laid down. So I will keep you posted as we get it in!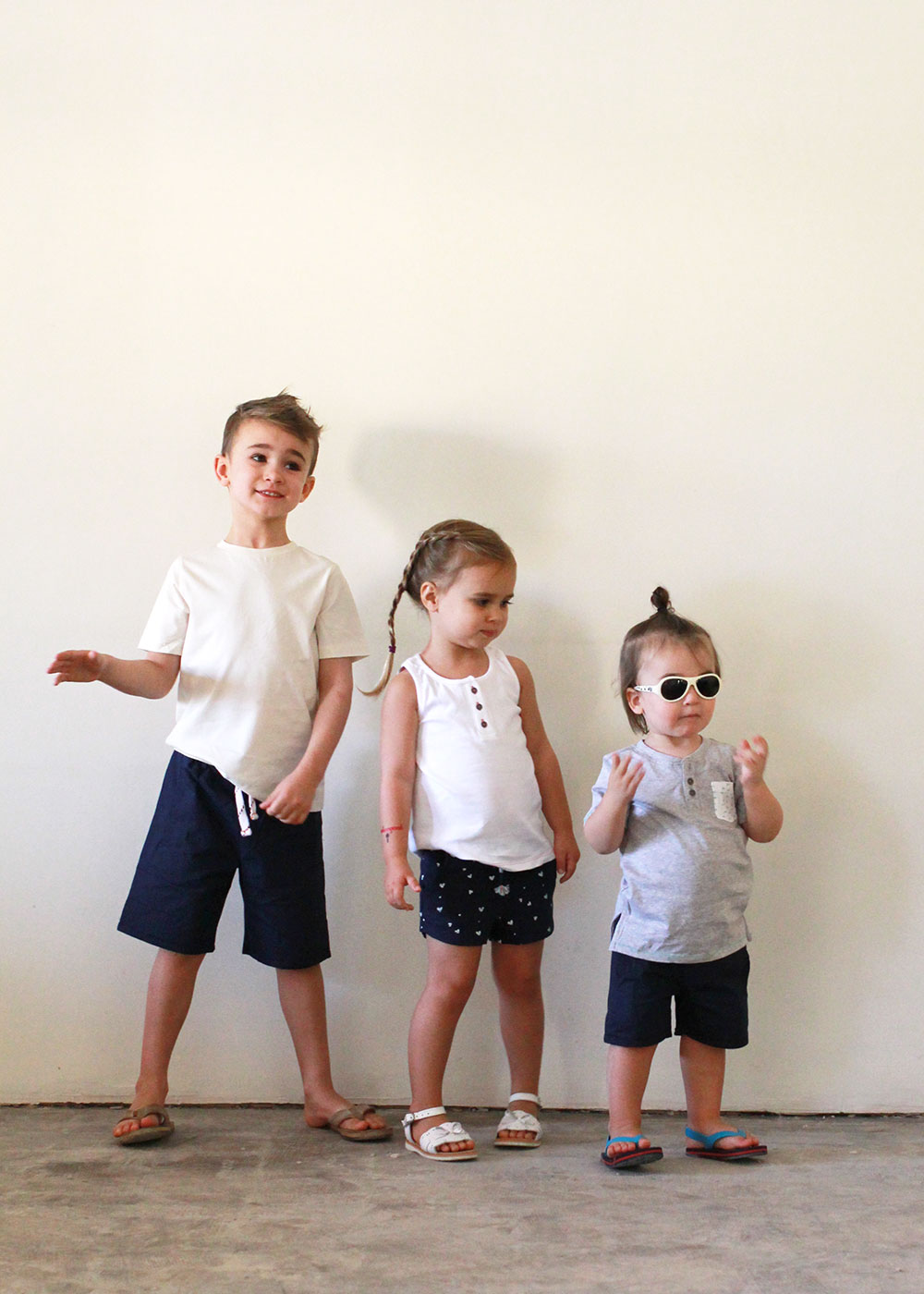 After we finish the main house, we will be able to move in!
The second phase will be the master suite addition, which includes our bedroom, a new bathroom, and my office. This part is what is still in the studs that the previous owners never finished. We have been working with an architect to make a few changes to the layout there to make it more functional for the way we want to use it. Honestly though, we aren't changing too much because even though you would think it would be easy to move walls and make changes when something is in that phase of construction, it actually adds up fast.
The third phase will be to convert the second garage into a casita for my parents. We also have to reconfigure the existing garage to make this happen, so it's no small feat. But like I said, we are excited!
We started construction this week so it finally feels like things are moving forward! These are a few snaps from Sunday, when we stopped by while dad was cleaning up a few of the DIY projects he had been doing around the house. As far as ETA, it's hard because things always change. We are hoping to be moved into the main house by August and have the whole project done by the end of the year. So wish us luck on that!
P.S. This kid got a haircut this weekend (by me) and I died a little inside. He's just getting so big. #allthemomtears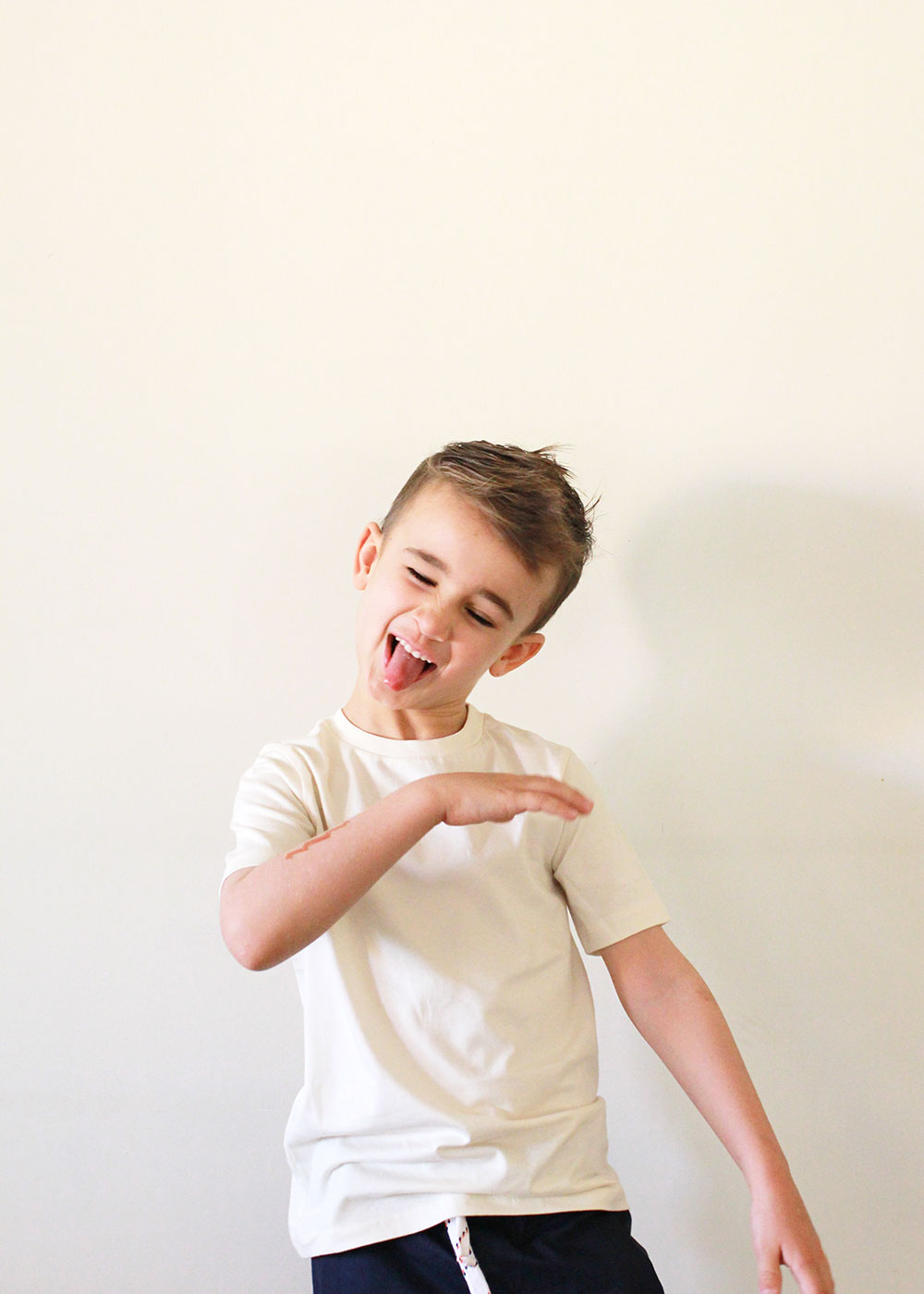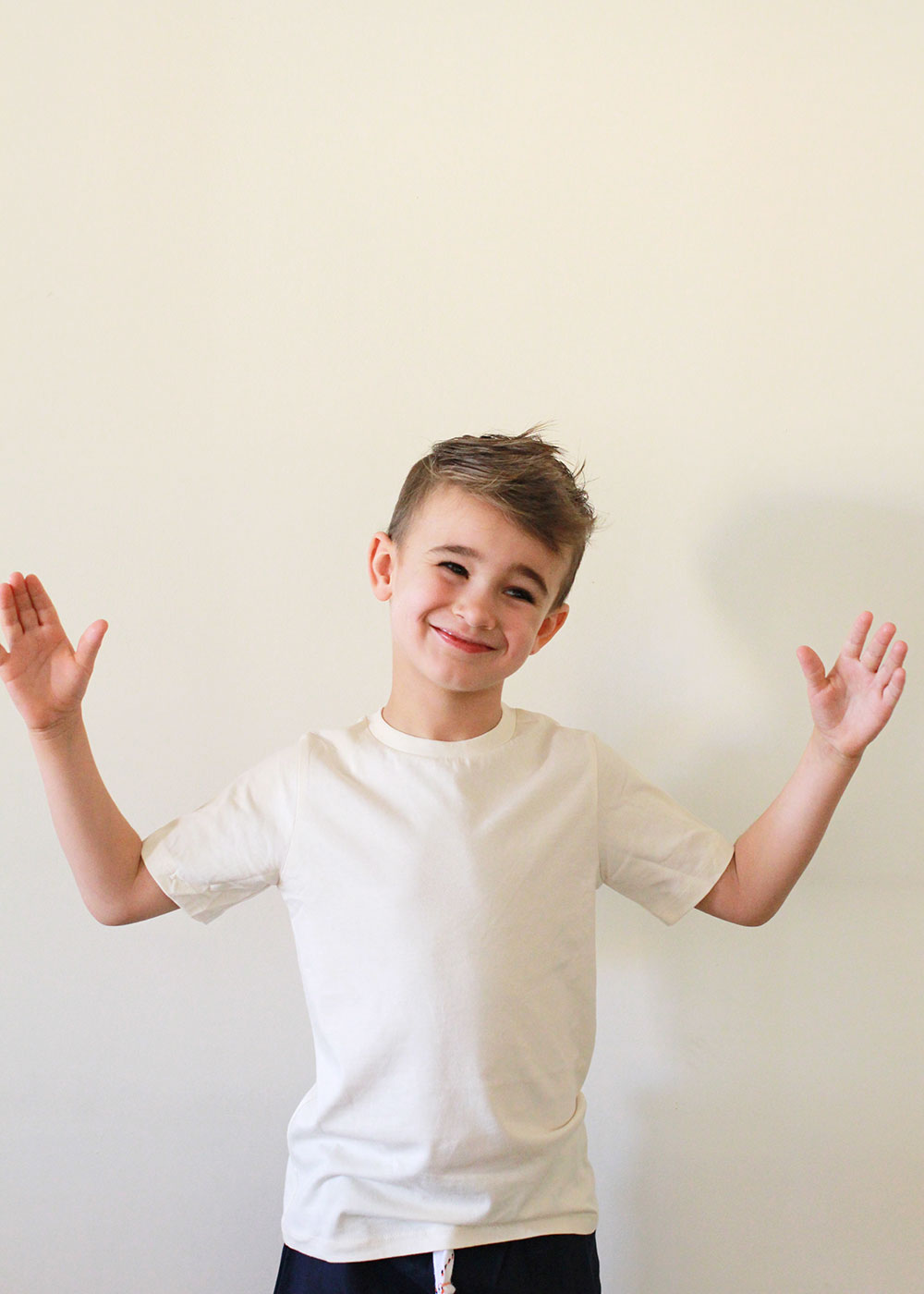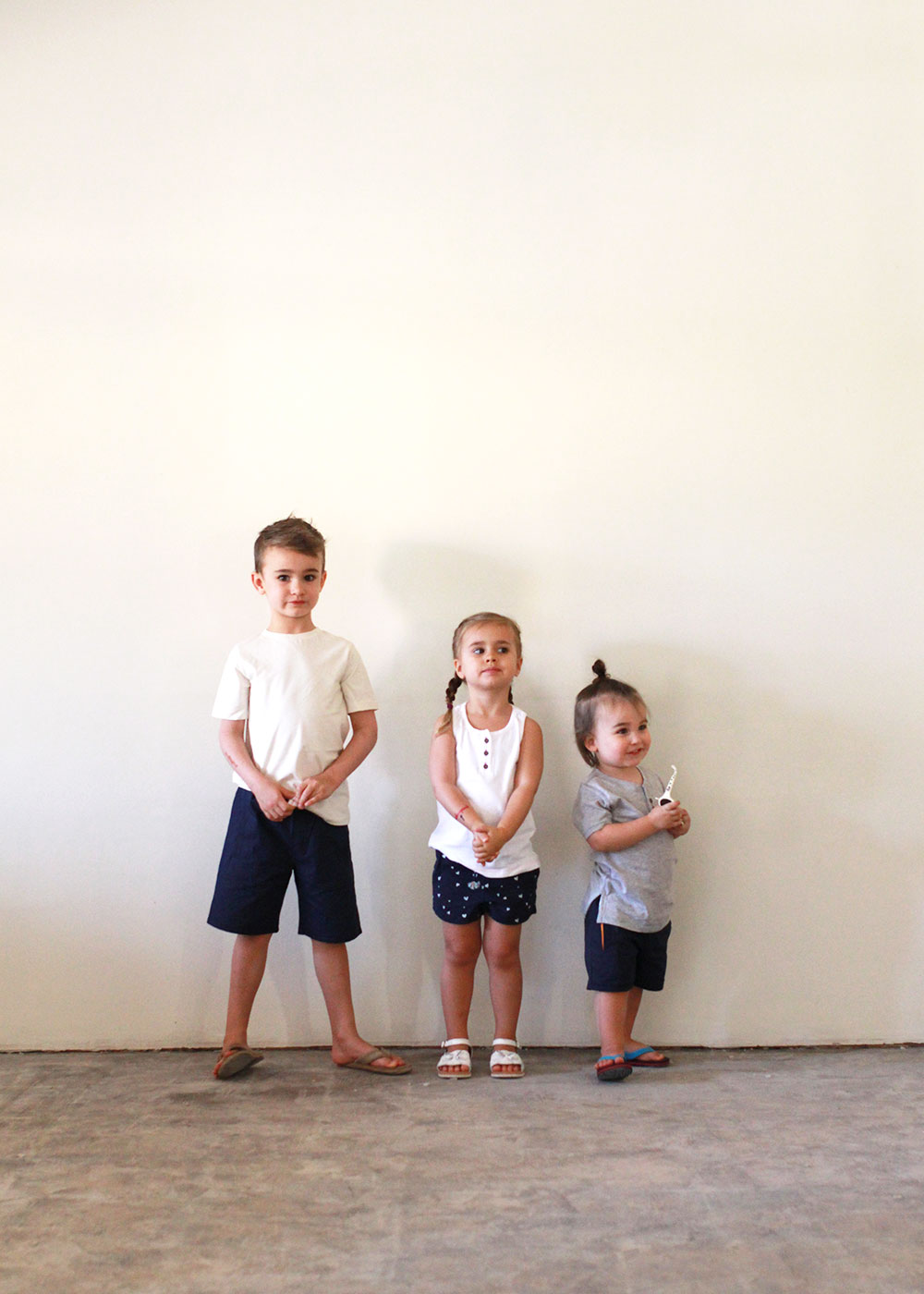 P.P.S. All the kids are wearing Colored Organics basics, which we love for their truly organic, sweatshop free kids clothes! Thank you Colored Organics for sending us these for summer! Alessandra's cute sandals are by Adelisa & Co.