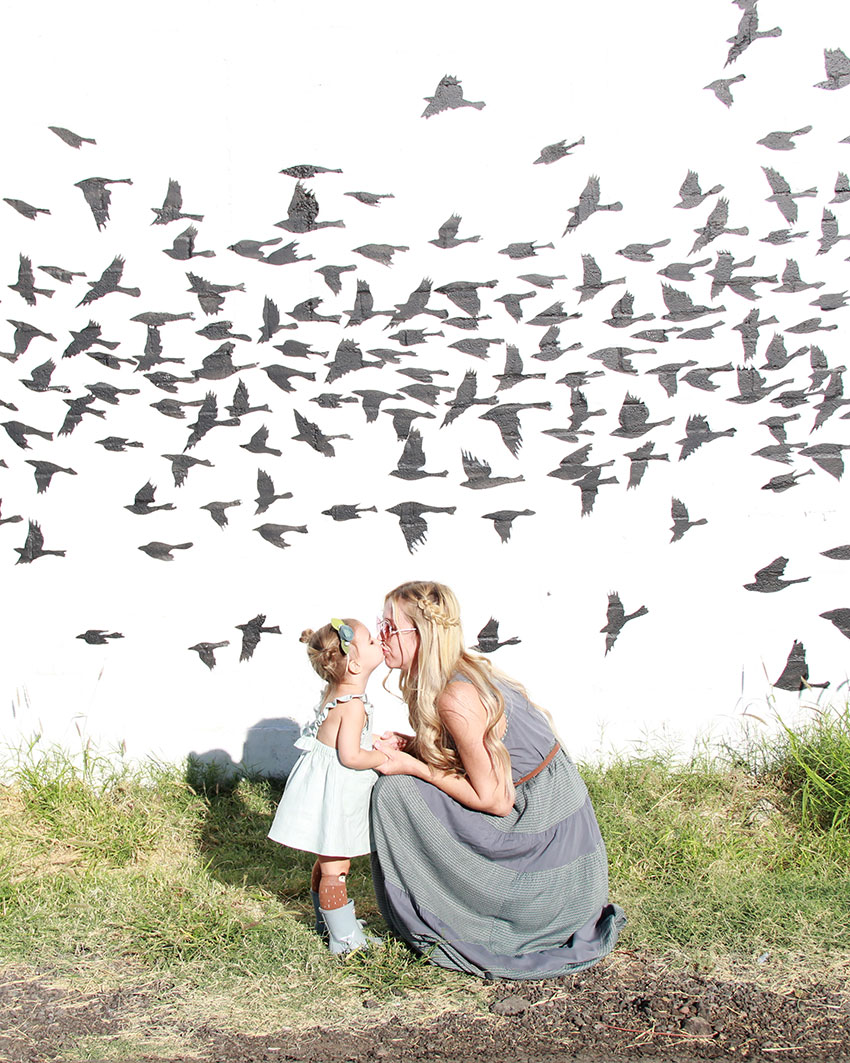 It's been a long time since I shared one of our Love Styled mama + mini posts, and now that fall is finally upon us, I'm excited to share with you this look!
Isn't it funny how we take things for granted when we are children? And it can take us years to fully appreciate what those things were? Growing up in Colorado, I couldn't WAIT to get out. I was a person who was always cold, so just wanted to live somewhere warm. Yet, I also craved city life, and felt trapped in my small, rural community.
I don't regret any of the choices I made through my young adult life. I moved away and lived in warm, faraway places, and some very big cities. But as we approach our second year in Phoenix, I can honestly say I do miss Fall! That brisk smell that fills the air, adding a layer or two, and watching the leaves change colors. I even kind of miss the wide open spaces of the mountain west. That's the good stuff. But here we are in October and this week in Arizona has had high in the 80s and it has been absolute perfection. Still a little warm to even wear a light jacket. But sometimes I just want to wear one anyway!
Because it is still pretty warm here during the day, but the nighttime and early morning temperatures can dip, I aim for easy, light layers. This grunge blue maxi dress from Birdie Boutique is lightweight and flowy. I belted it for a little waist definition. Then I draped this amazing fringe with benefits jacket over my shoulders only so I wouldn't get too warm. One of the things I love most about this jacket is that it's vegan! I love the look of real leather/suede, but I also believe we have to be kind to the animals. Birdie Boutique is the cutest little online shop with great bohemian style. Definitely check them out for some unique and affordable finds!
Hope you are enjoying fall, wherever you are in the world! Here are some quick links to our outfits:
on me: // dress // jacket // belt // sunnies
on alessandra: // hair flower // dress // socks // boots
Some product was gifted to us for this styled post. This post also contains some affiliate links. As always, all opinions expressed here are my own. Thanks for supporting our blog!