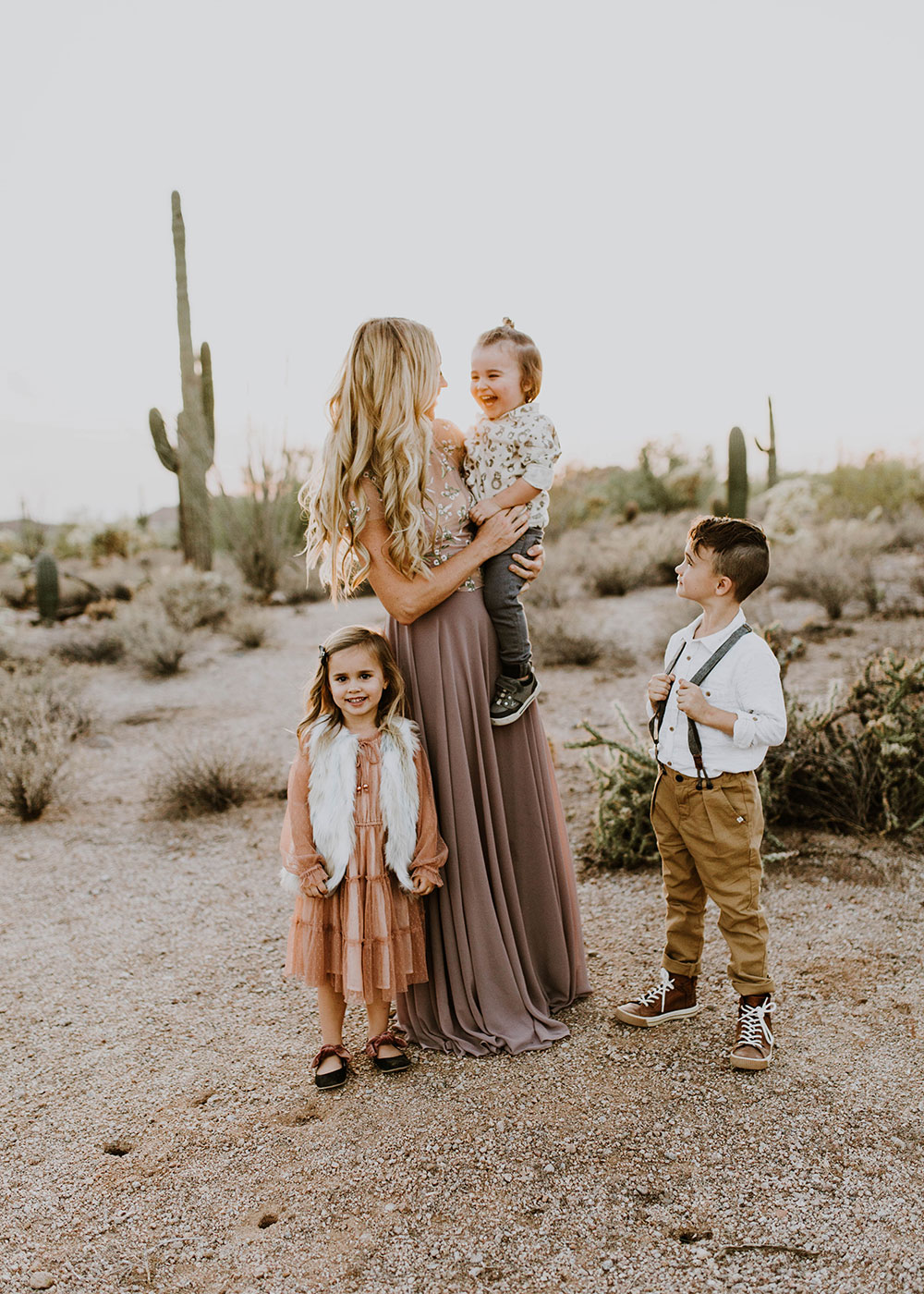 Family photos can be soooo stressful, right? I got in a conversation about this with my friends the other day and it got me thinking, I could share some of my best 5 tips to nail your family photos! After many photography sessions with my own family in front of the camera, as well as behind the scenes with Mother + Child Co., I have seen many personality types and family dynamics. So I came up with this little list that includes some suggestions I give to our clients! Oh and also this is an excuse to share with you way more photos than will fit onto my Christmas card. 😉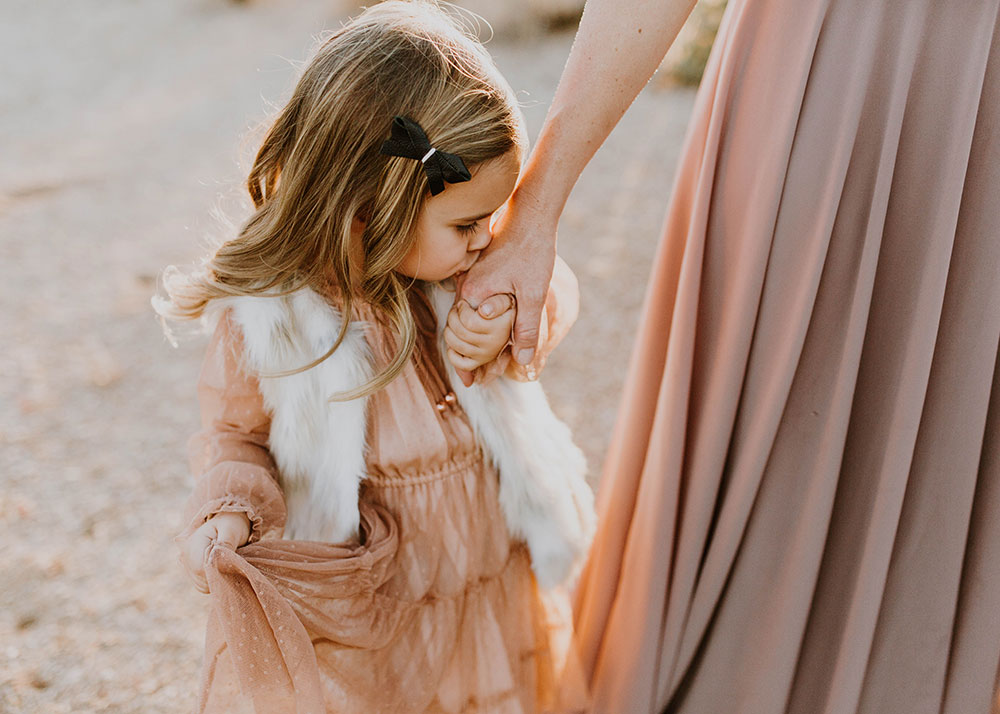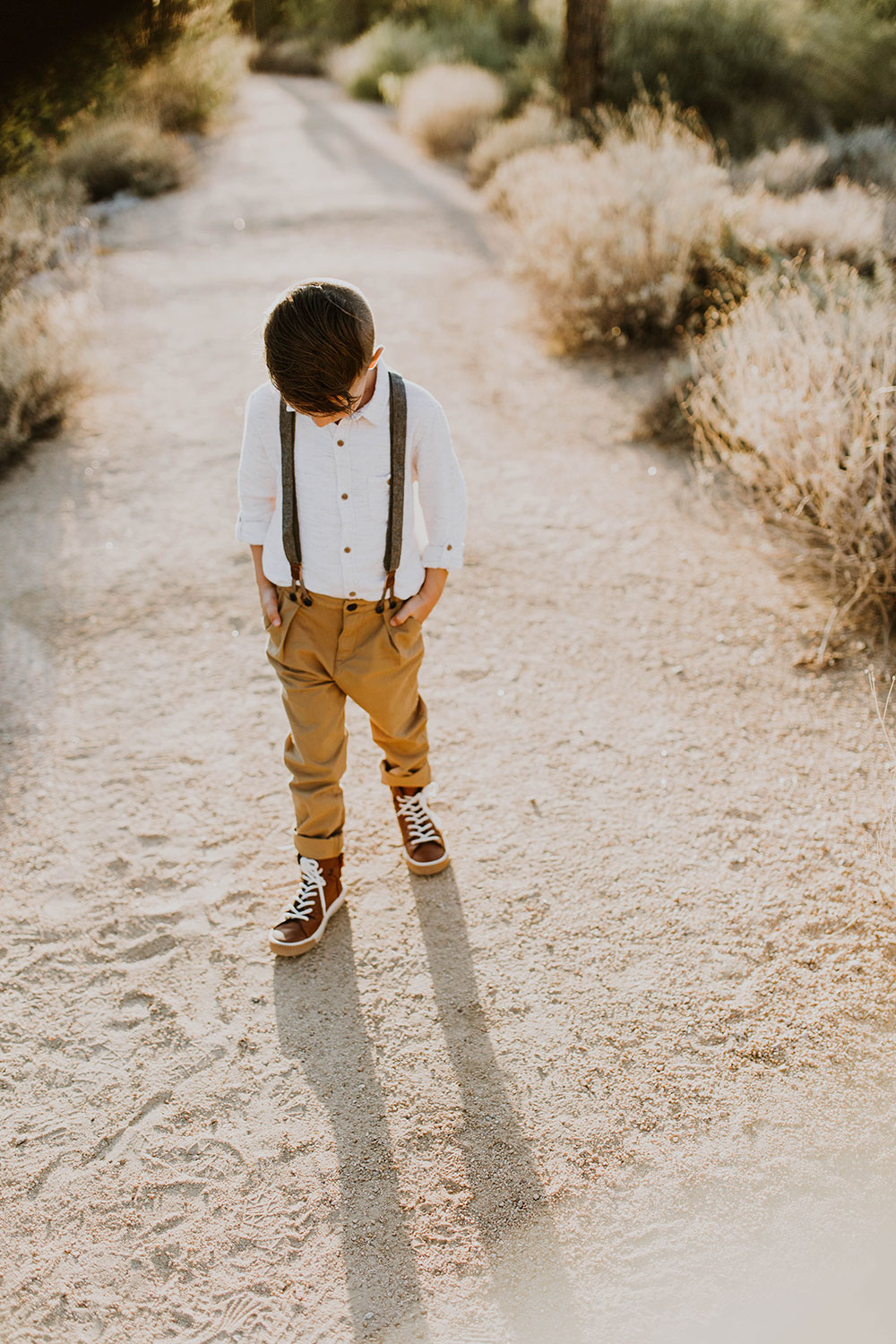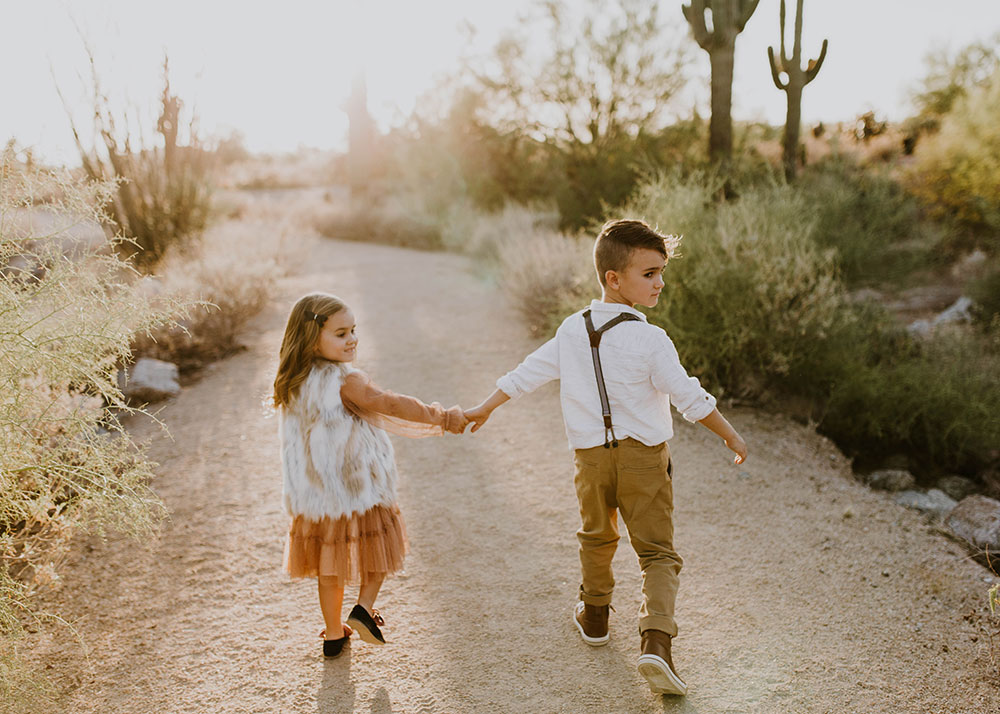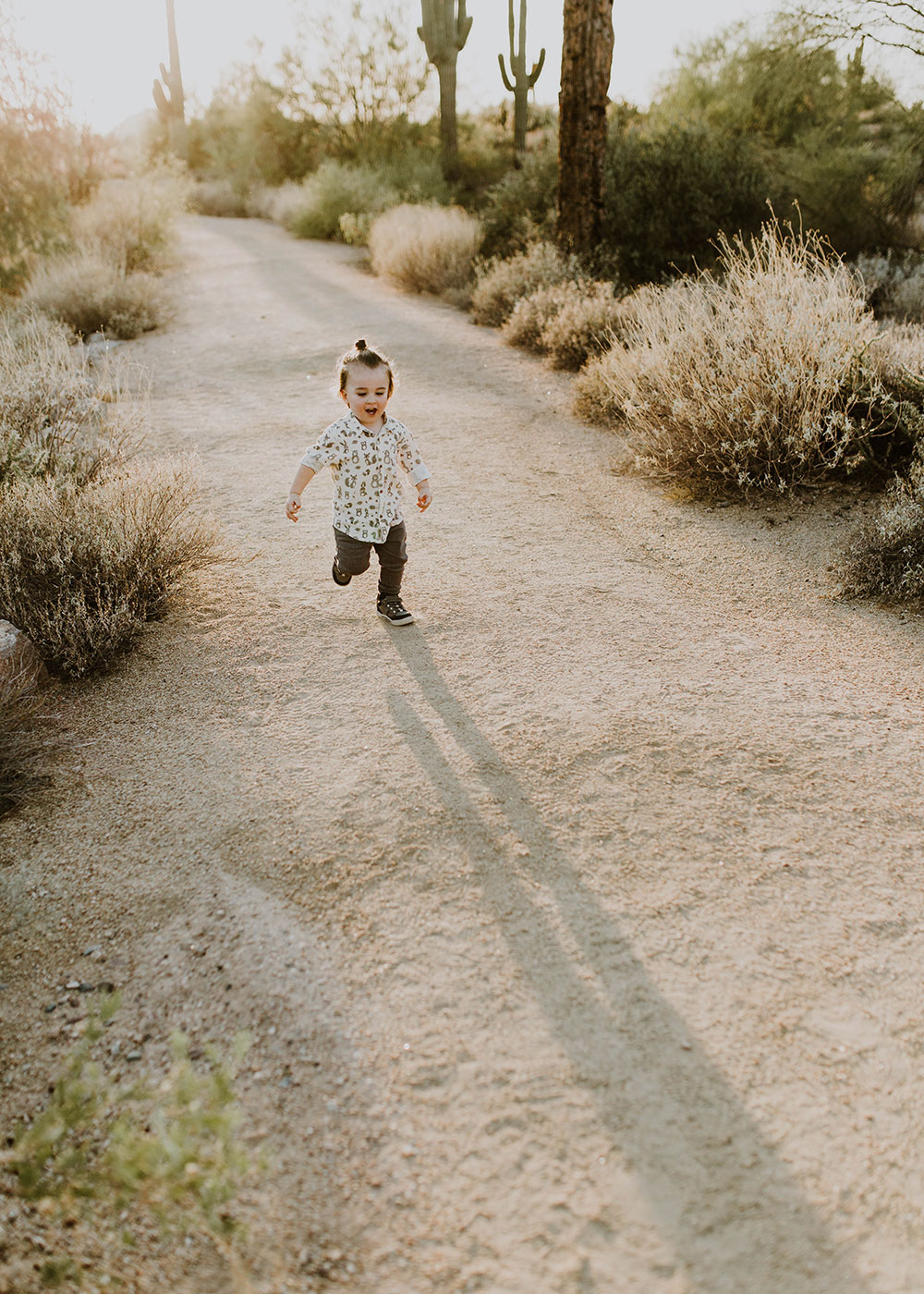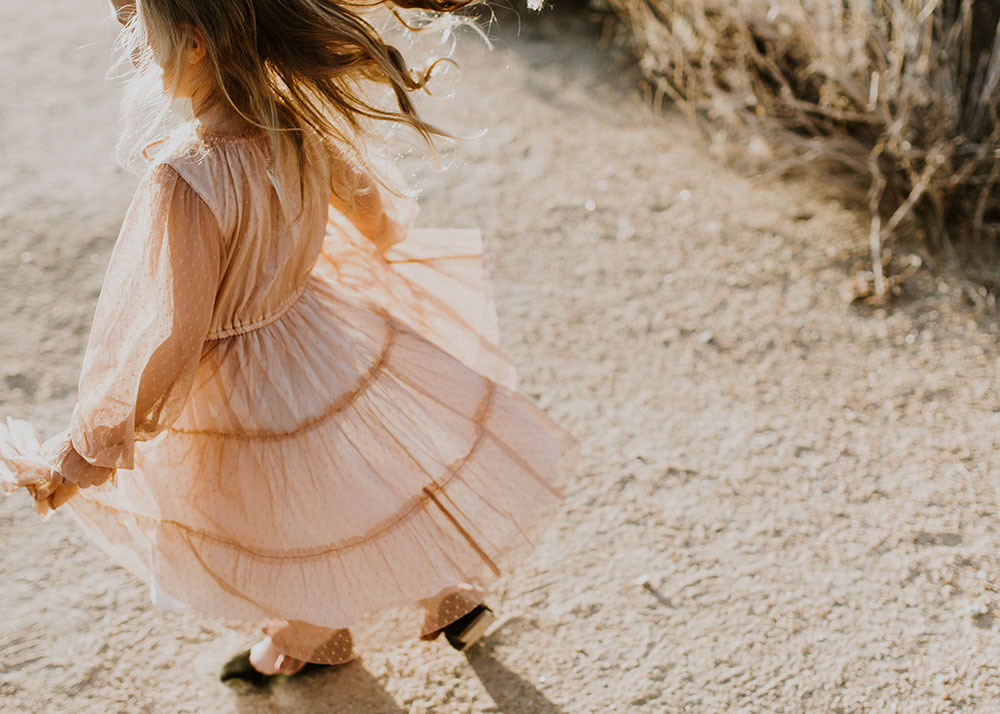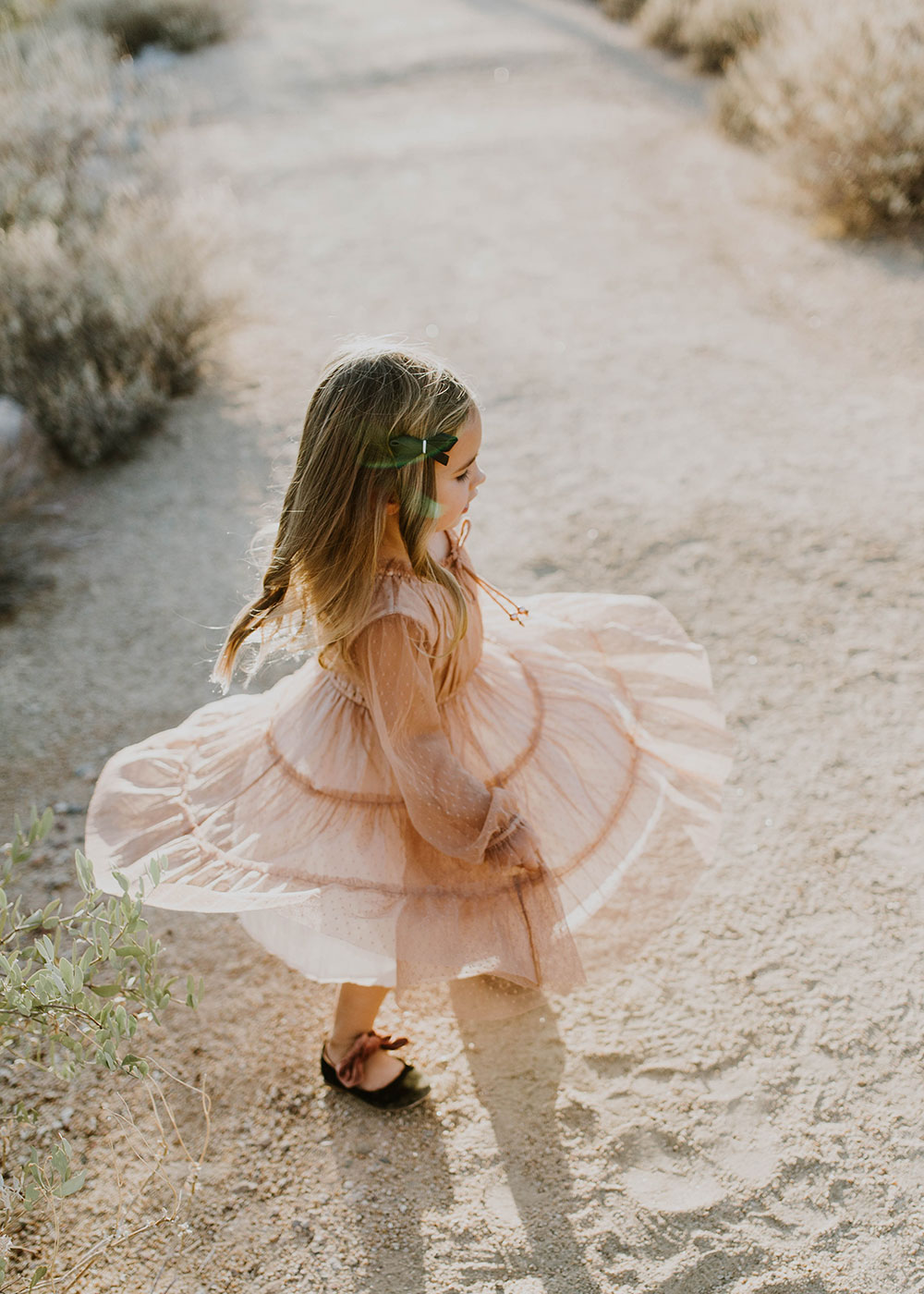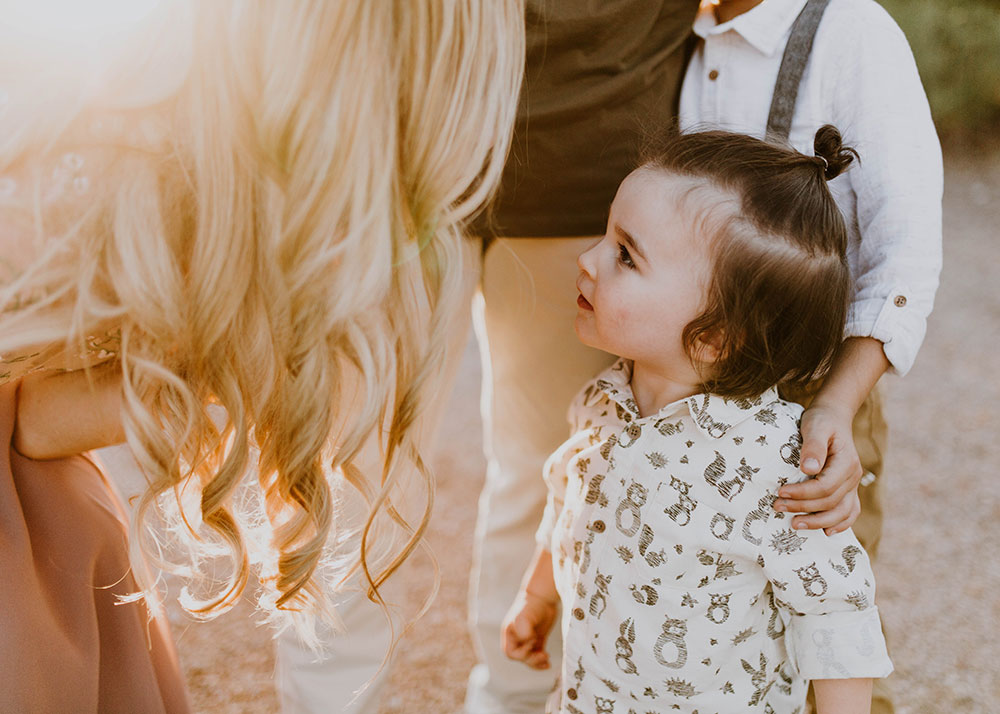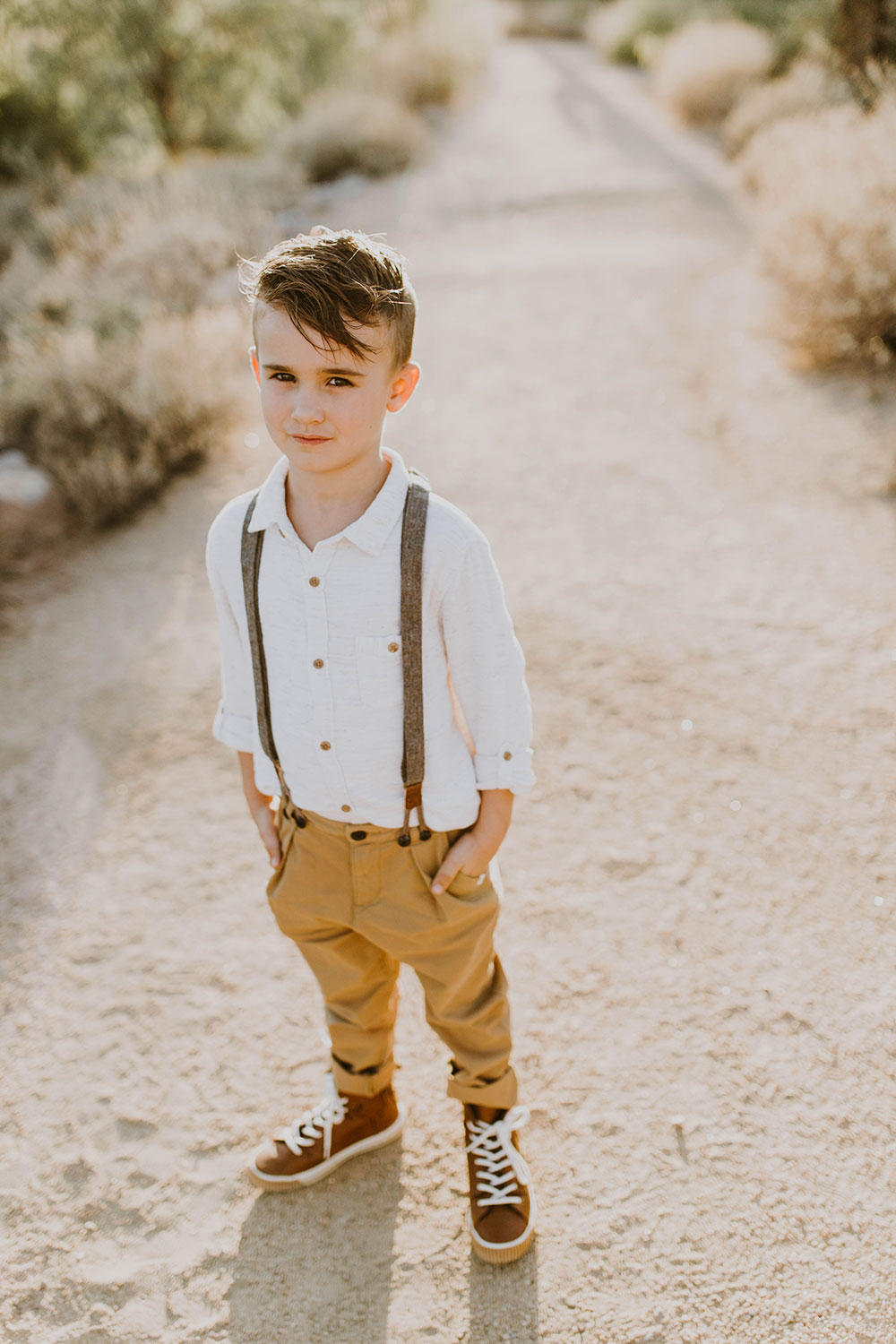 Now don't get me wrong. To a certain extent, family photos will always be stressful. You are dealing with multiple tempraments and most likely you are trying to do it during that prettiest golden hour (aka witching hour if you have kids!). You're trying to have everyone look their best and meet your photographer on time. It would be nice if no one was bickering and everyone smiled. So this leads to my first tip:
1. Understand that it WILL be stressful. And then move on! Children feed off of our energy. So if they can sense that you are stressed or on edge, they will feed on that energy and act out even more than normal. I am normally all for wearing your heart on your sleeve and being honest with emotions, but this is one of those times where it is better to just internalize any anxiety and try to put on a happy face for your family. Or better yet, take those feelings of anxiety and stress and just, let them go!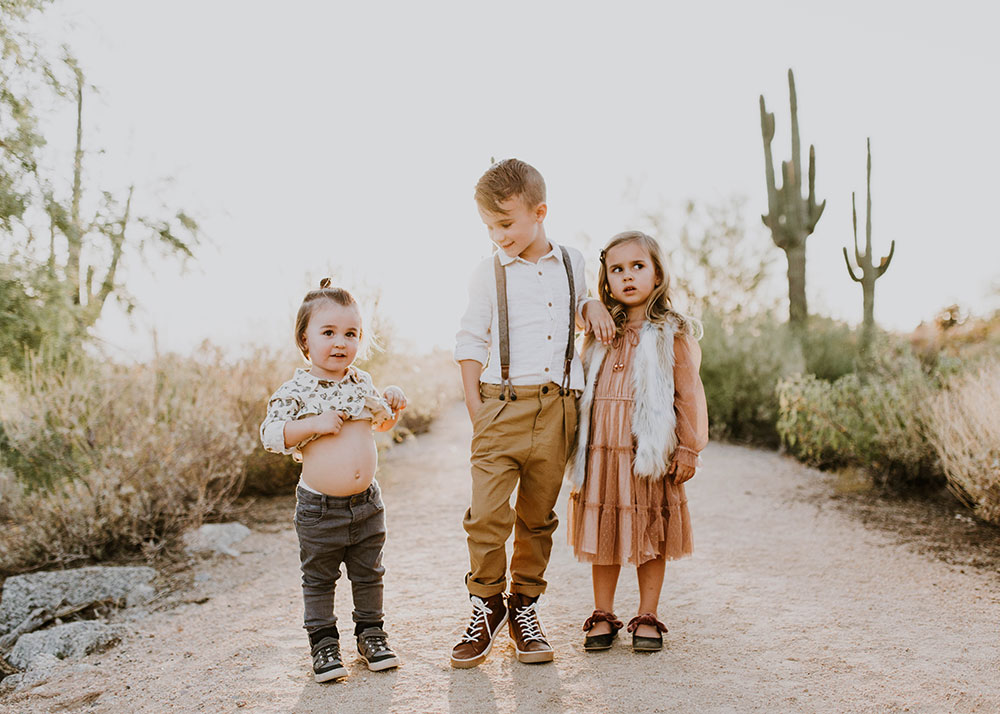 [a little outtake for ya, lol]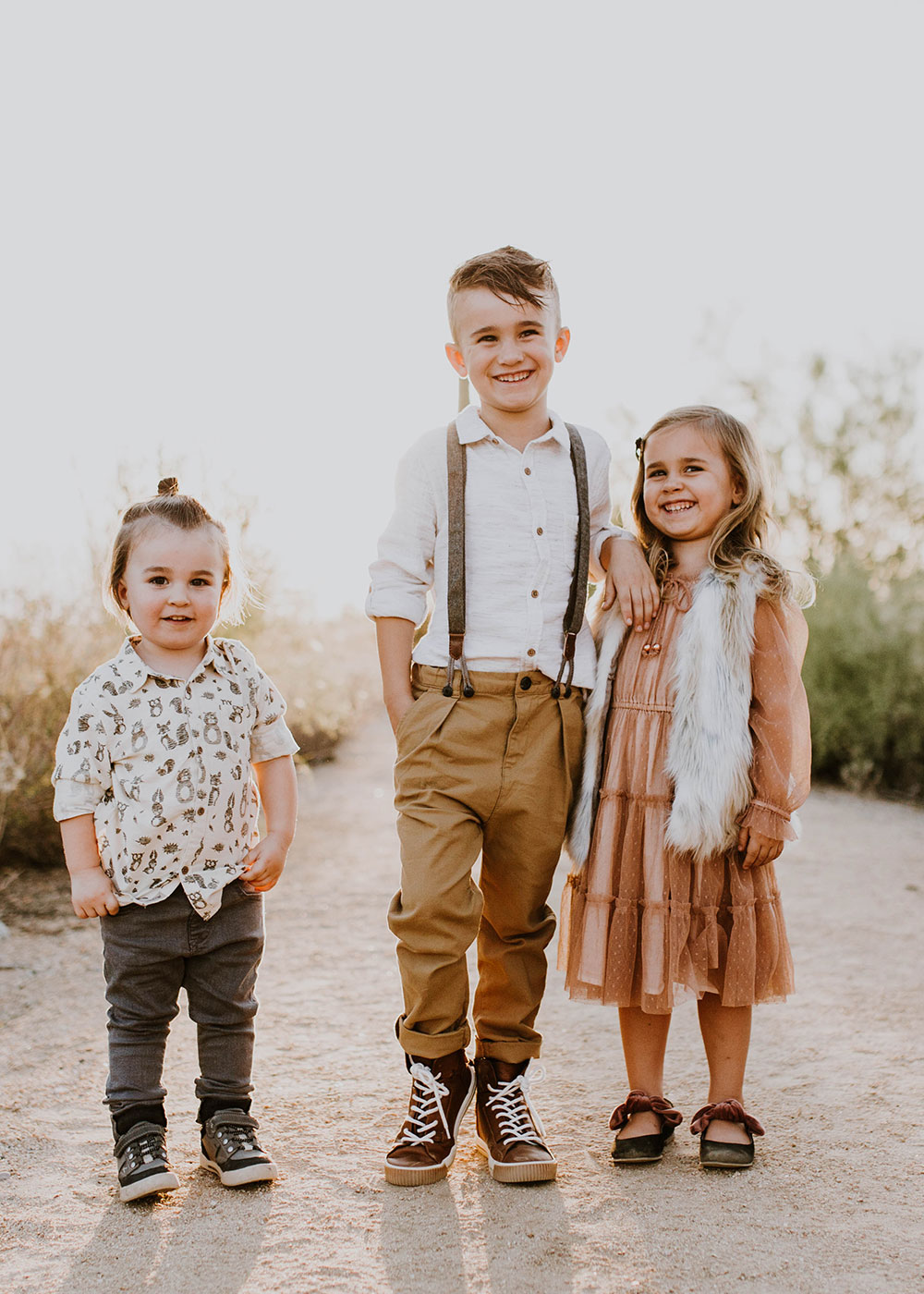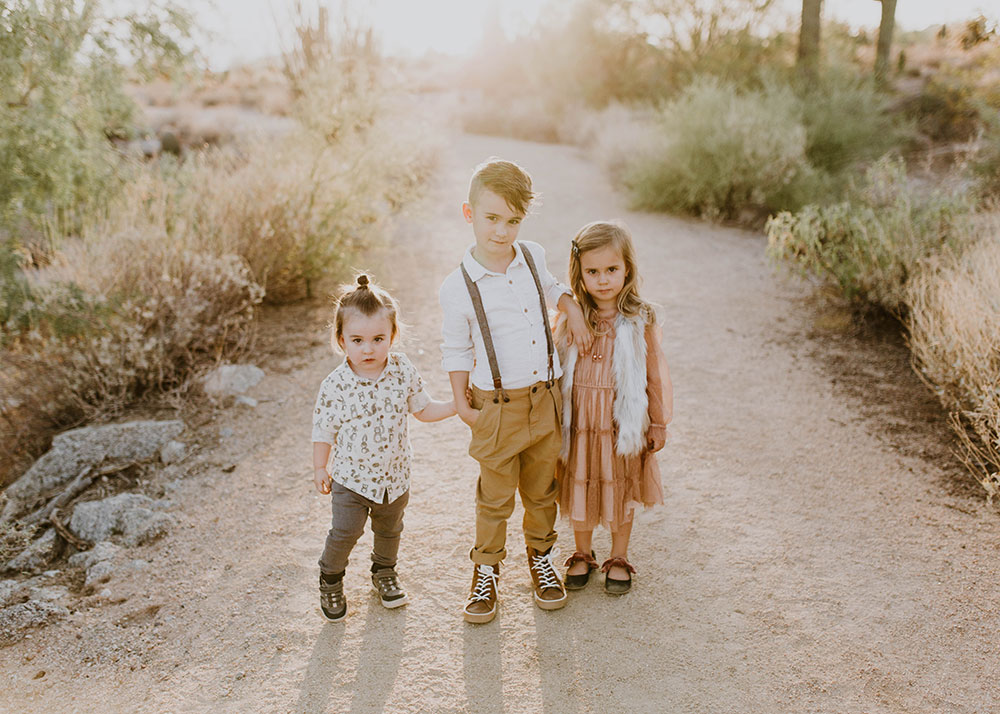 2. Ask for help. As moms, we tend to think we can do it all. Naturally! But let me tell ya mamas, it's OK to ask for help! This can be anything or anyone from before your session or during. For example, schedule an appointment to get your makeup done while your kids are at school or with a sitter. Sometimes, I will have my makeup artist friend come over and ask our sitter to come over early too to help me with the kids. For our Mother + Child Co. sessions, many of our clients will bring grandma or their husband [even though we normally don't have dads in our sessions for those]. Or have a stylist help you pick out + shop for your family's outfits so you don't have to spend your precious time doing that [I offer this service!].
If you're looking for more tips for styling family photos, check out this post from our family photos last year!
3. Don't worry about getting THE "perfect" shot. Some people really like and want to get that one photo where everyone is looking at the camera and smiling. There's nothing wrong with that! But in my opinion, the more authentic shots where you are tickling your kids, laughing at your husband, or all gazing at each other are much more memorable and beautiful. If you really want to make sure everyone's face is on the Christmas card, you can always do a collage of your favorite different shots! I personally get printing on the back of my Minted cards to add a few extra of my favorite shots.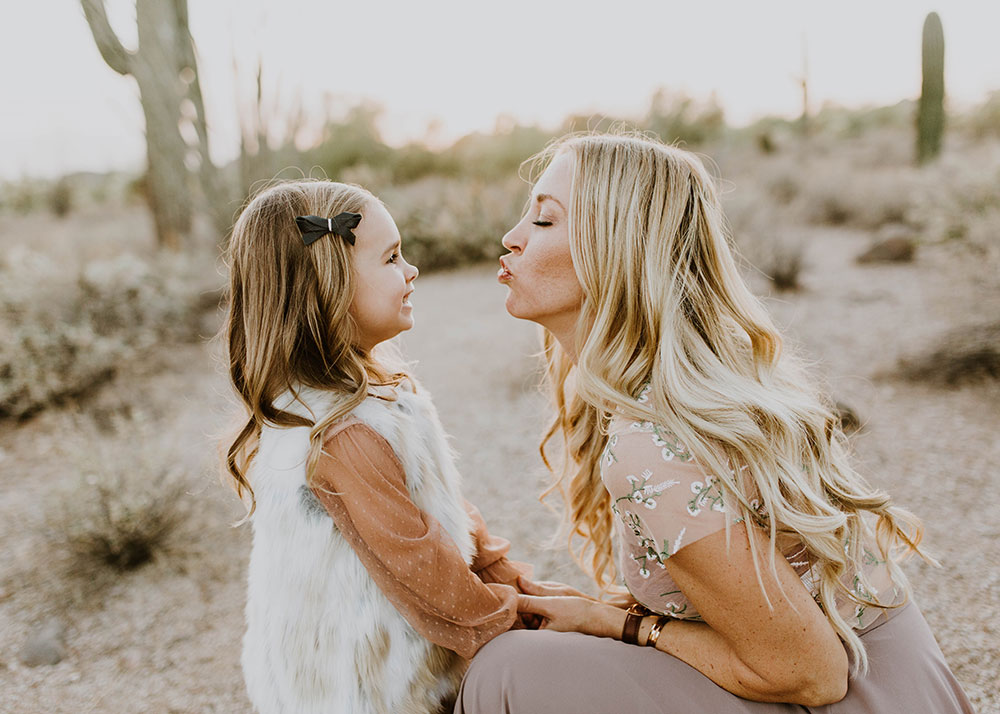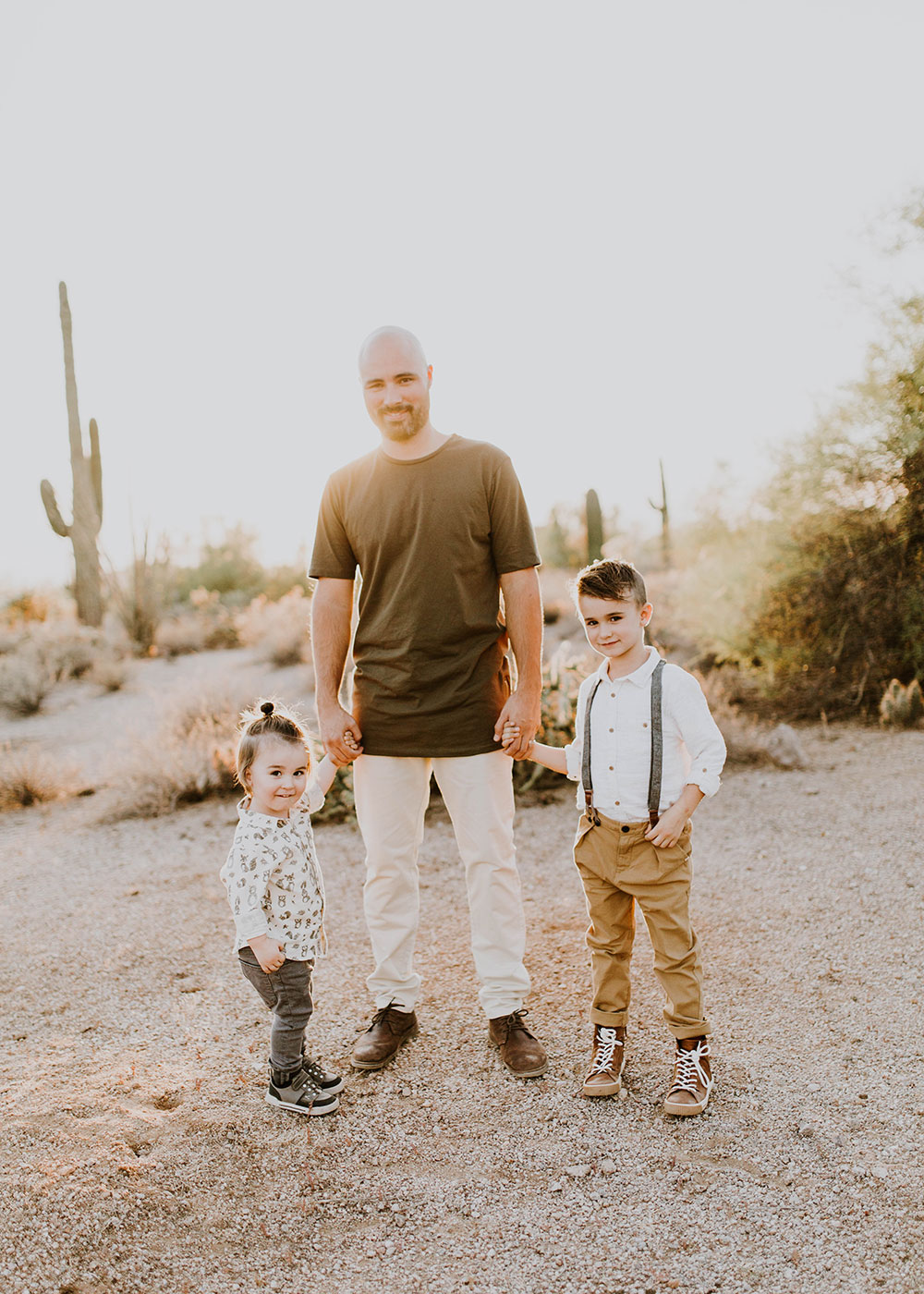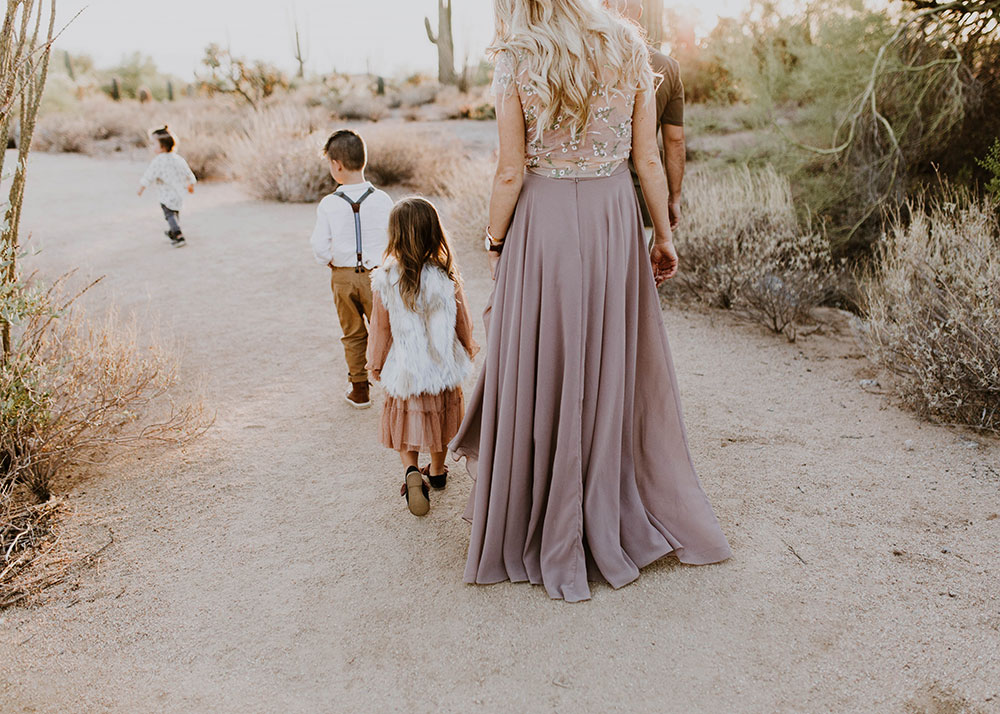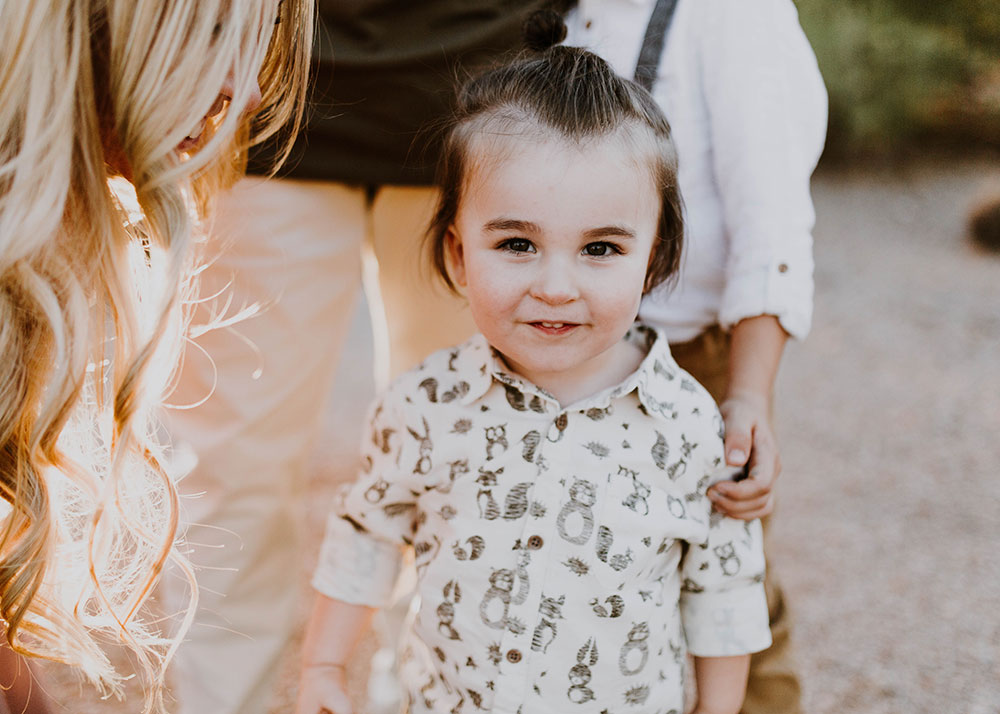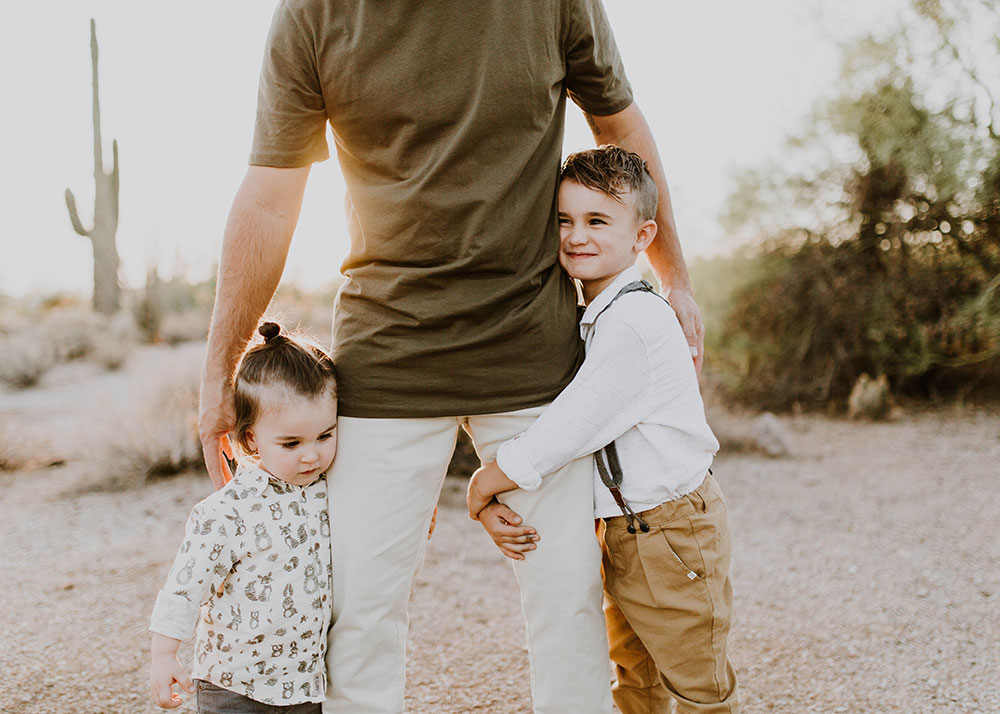 4. Help your photographer out, but also, get out of the way! I realize this sounds a bit contradictory, and it is a fine line. While I say try to relax, I don't mean let your kids run wild. But also don't try to control every little thing the do, because they will likely again just act out even more. So I guess it's kinda like that old saying your mother used to tell you, "pick your battles." And just don't leave your photog to do all the work to get your kid to smile, ya know?
5. DON'T be above bribes. Whatever your kids love that they don't get often can be a special treat. I usually do organic fruit snacks because I can give them to my kids throughout the session to keep them motivated and they [mostly] won't interfere with the photos. But it could be a prize from the Target dollar bin afterwards, a lollipop, a special dinner, anything! Whatever you decide, just be sure you follow through!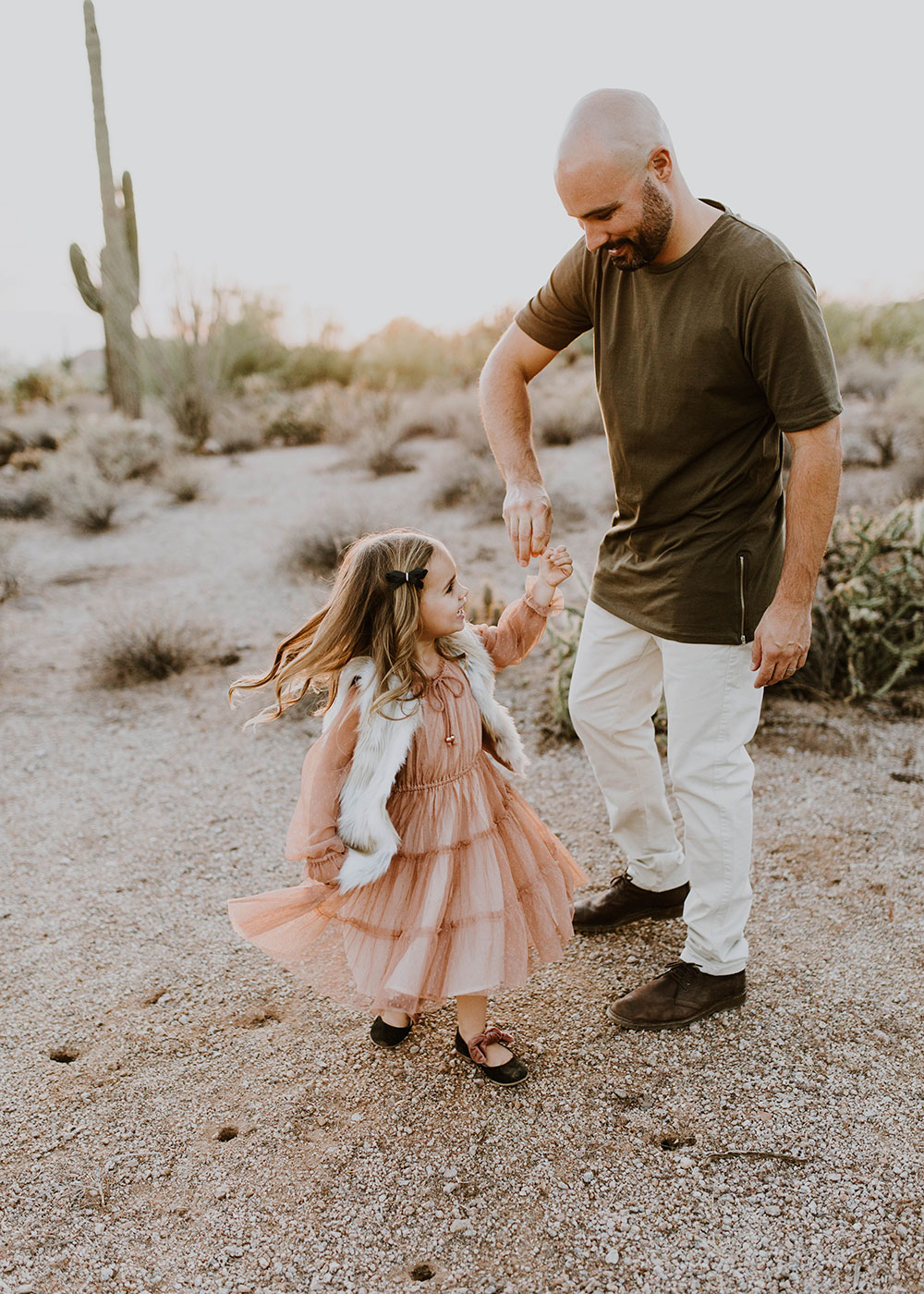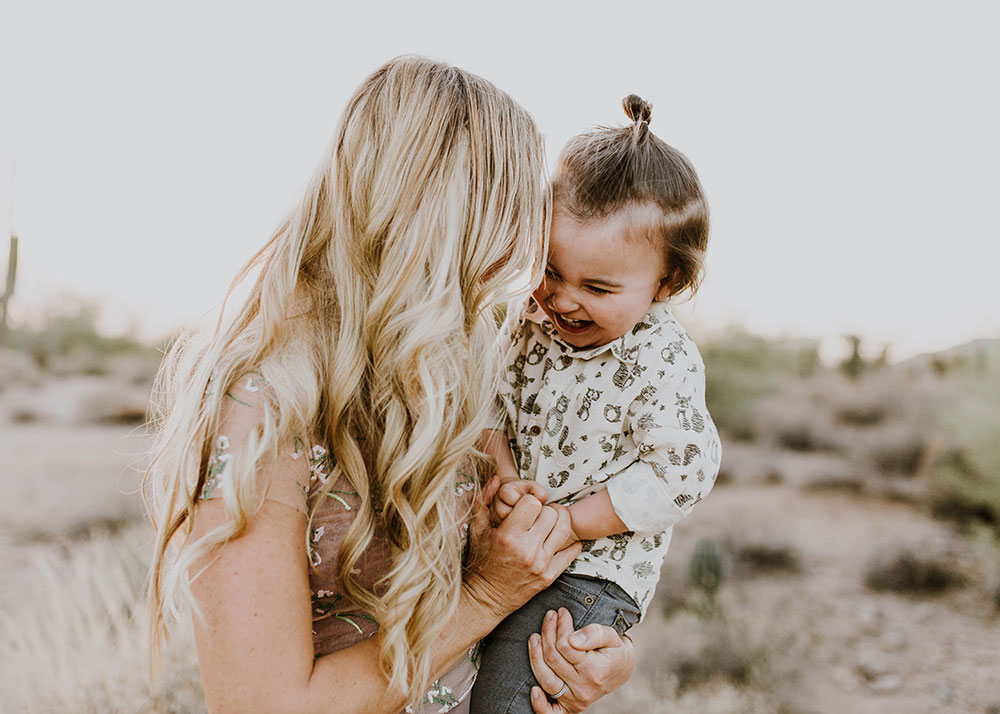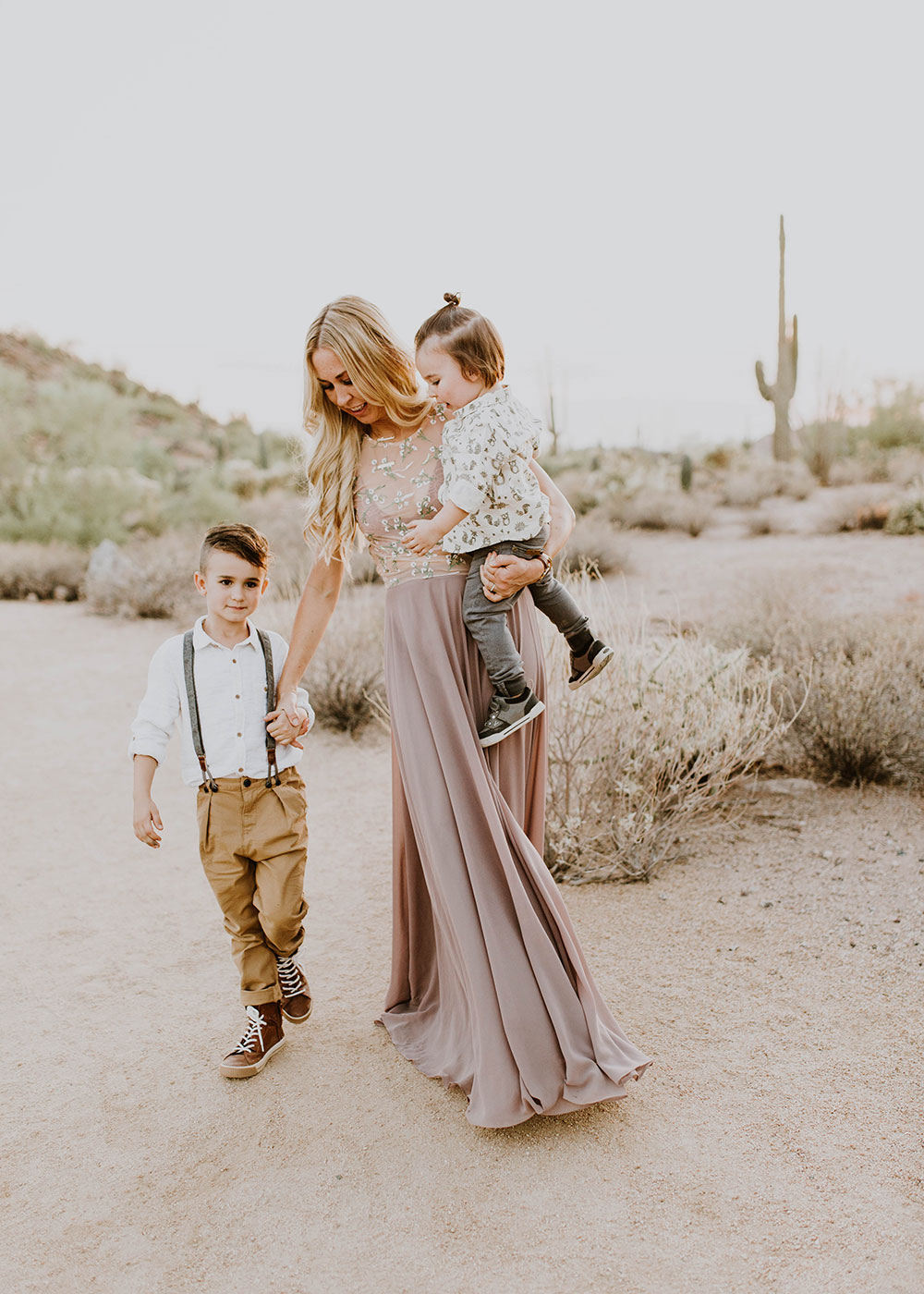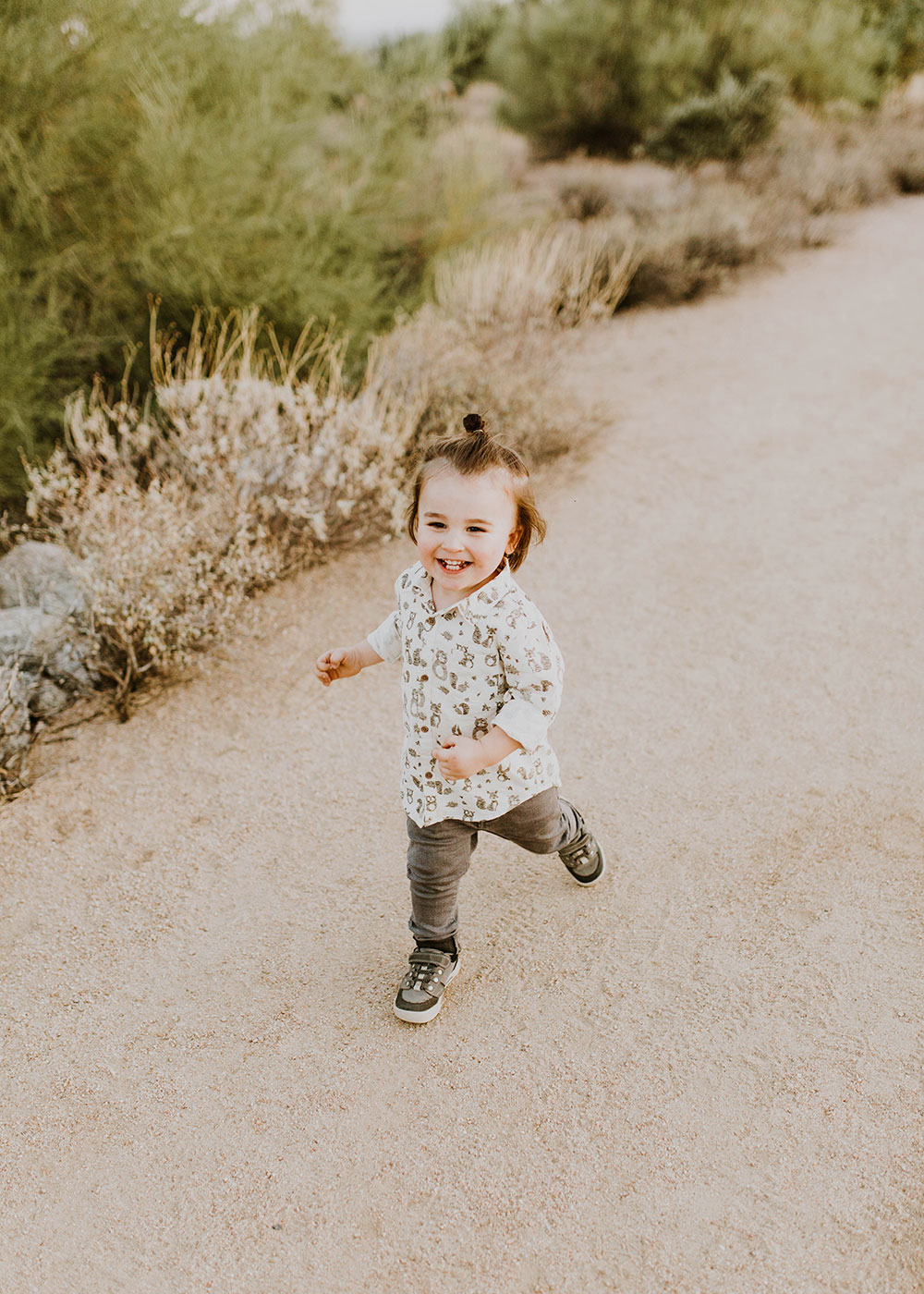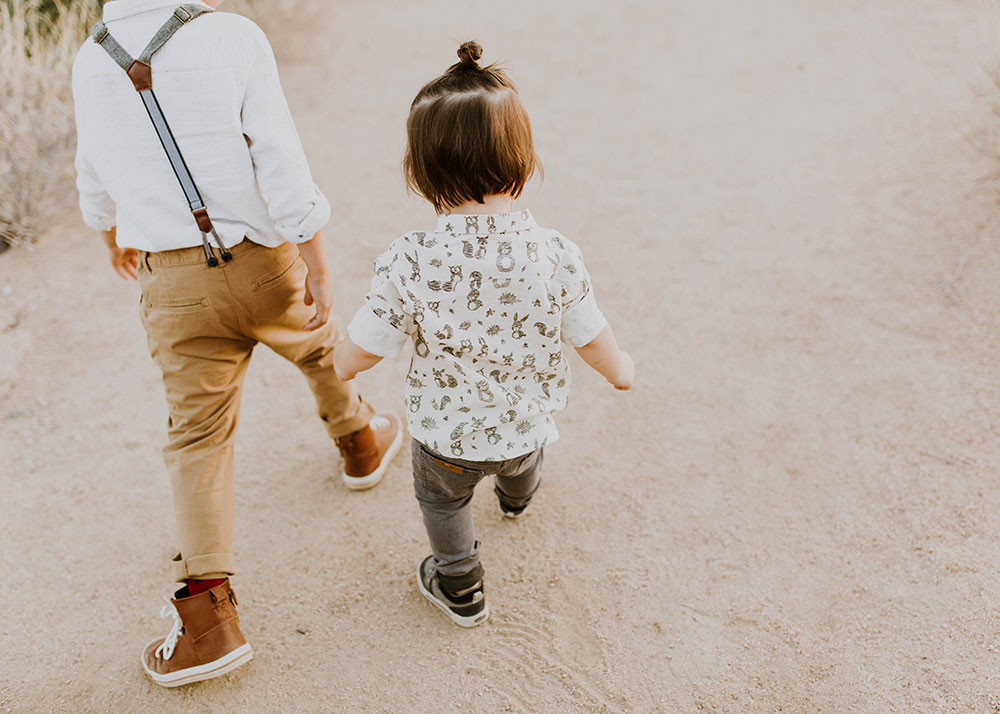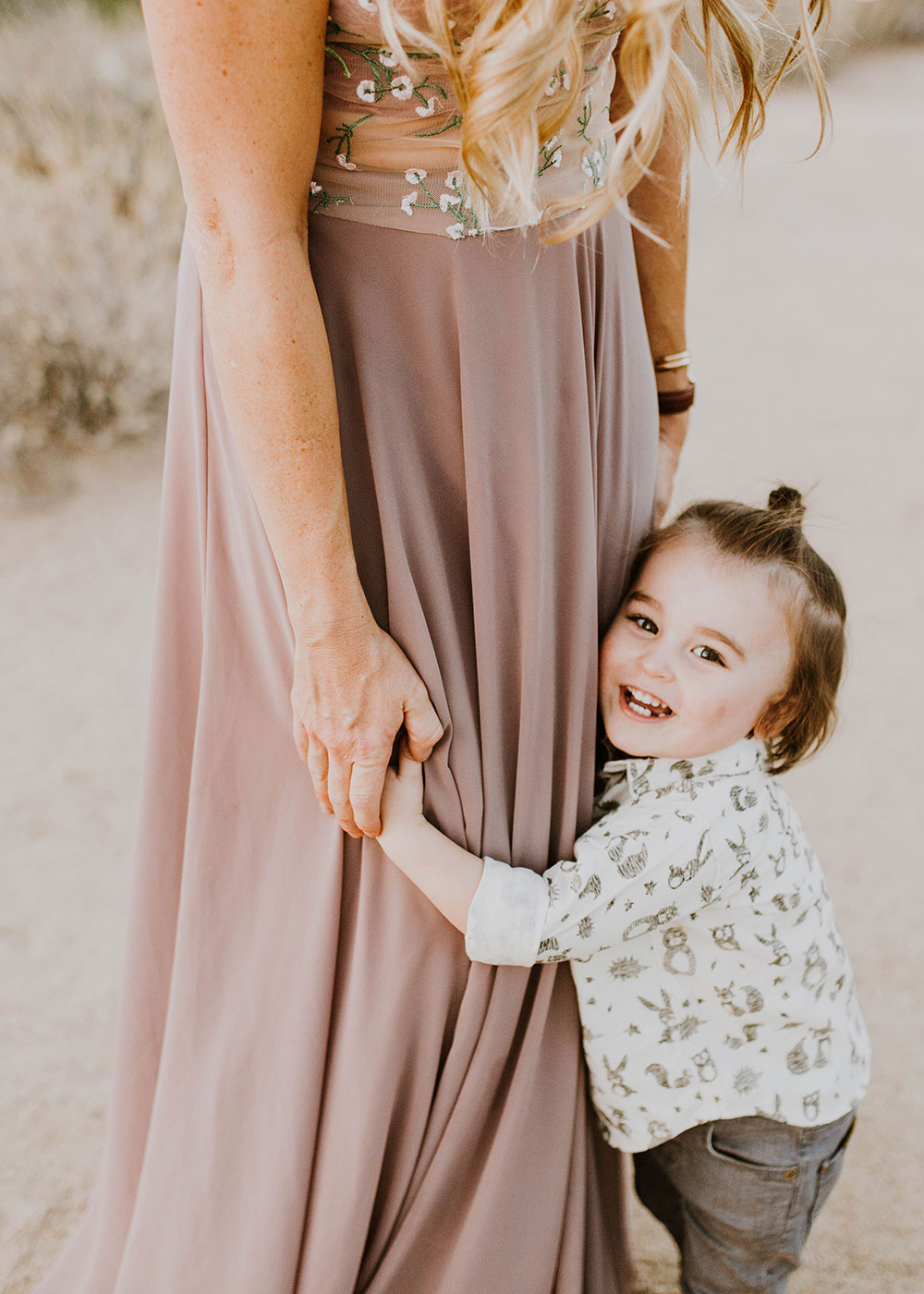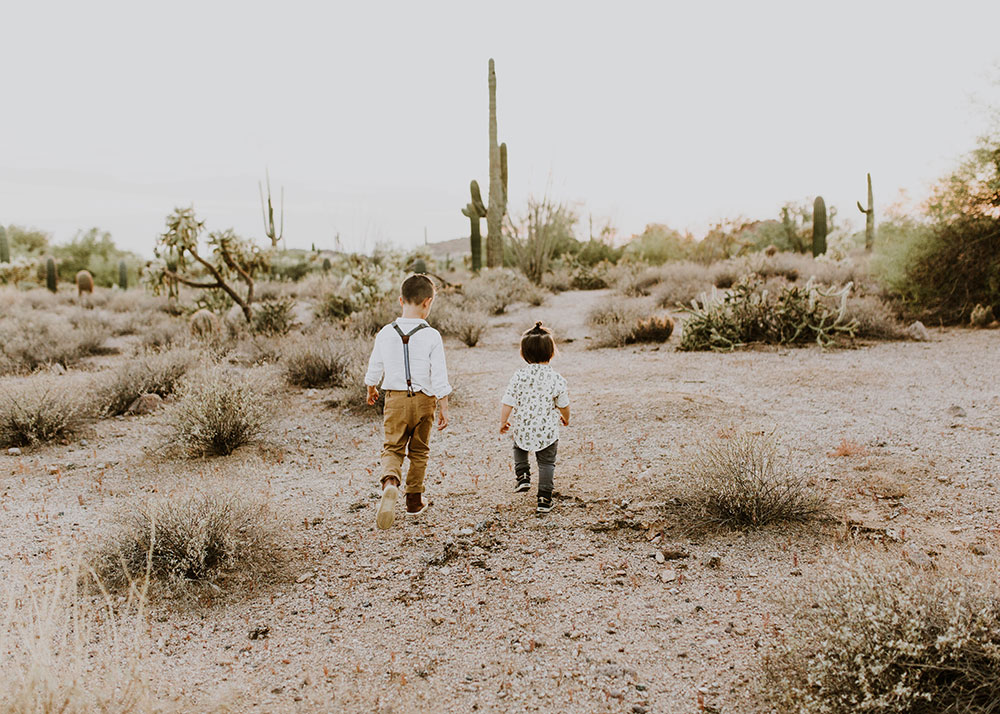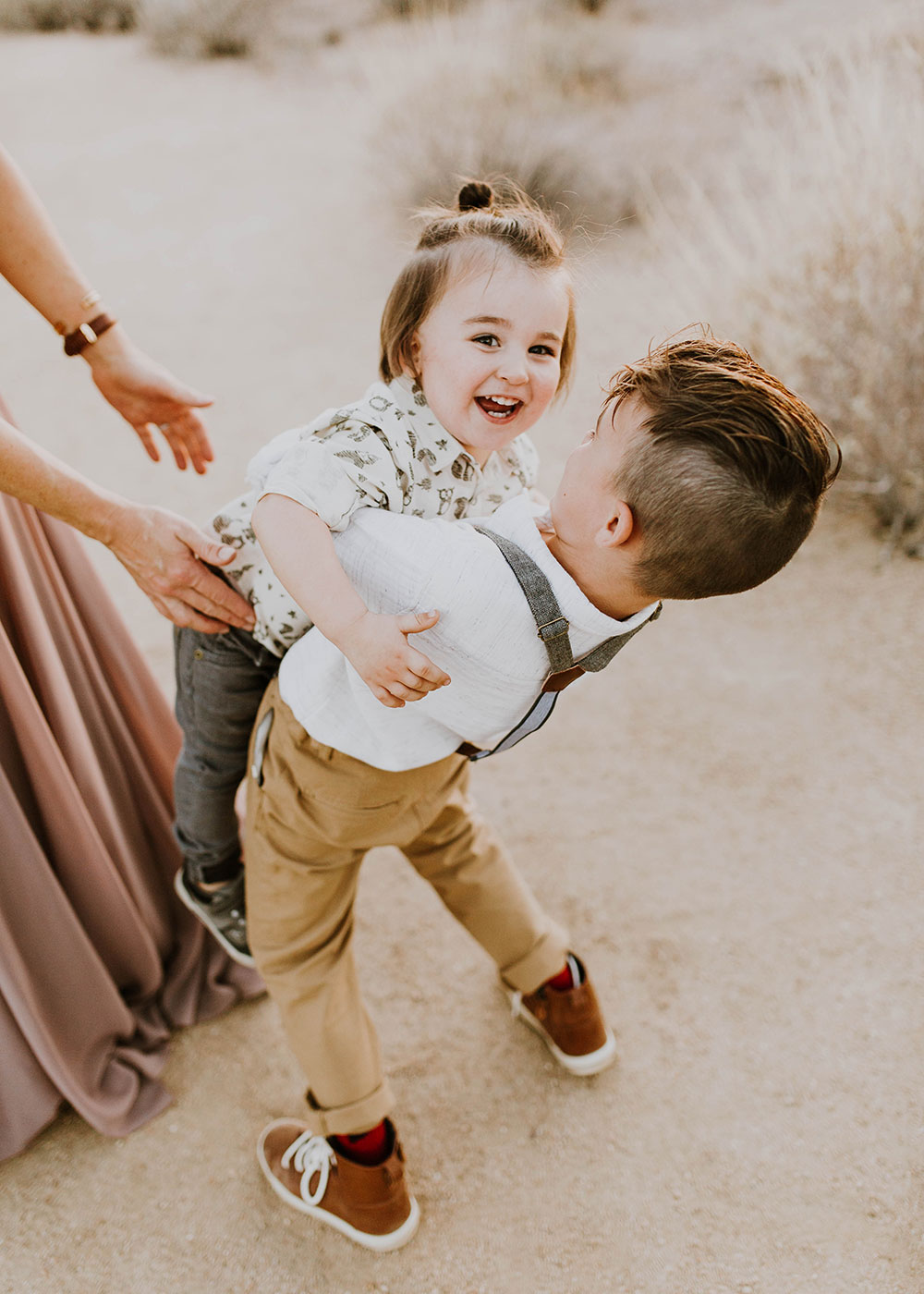 So as you can probably tell by now, I loooove these captures that Jen of Griffith Imaging got for us this year. It's so fun to have all the different dynamics of our family captured! But this one might be my favorite and spoiler alert! It's going on our Christmas card this year.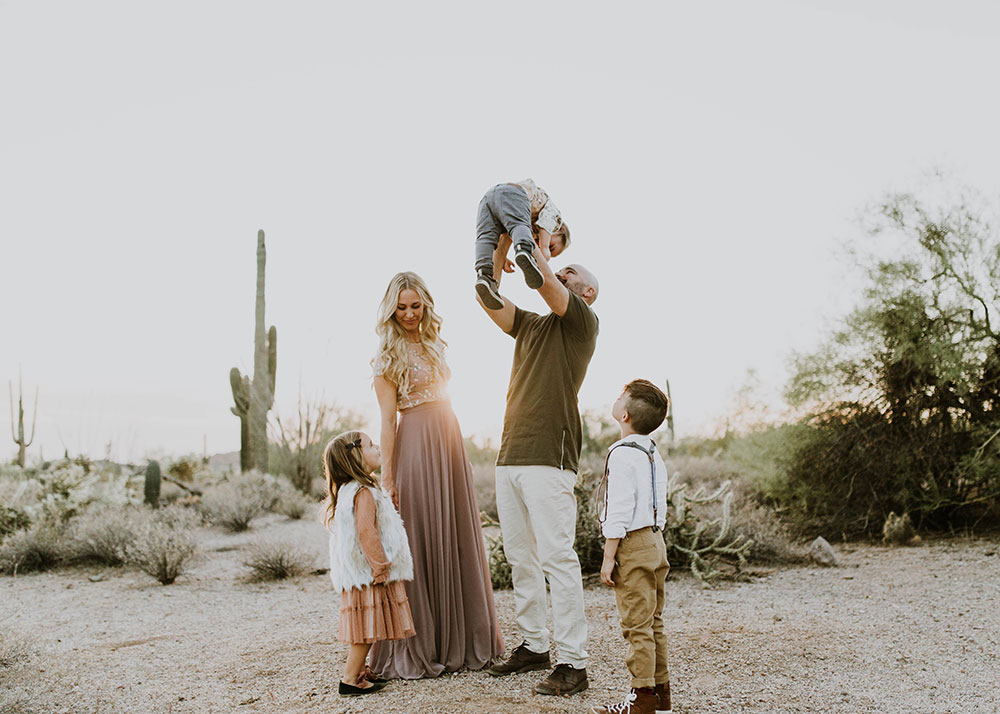 Oh and speaking of which, I just got our Christmas cards in the mail and I can't wait to share with you next week! But if you are shopping for cards this weekend, be sure to take advantage of Minted's 20% off Foil Event! 20% is the highest discount Minted does on Holiday cards all year, so hop to it, if you can! They also have 15% off other Holiday cards. Follow this link and enter code SHINE17 to get the deal!
Shop the post!


This post contains some affiliate links and all of my own opinions! Sorry, not all of the exact items we are wearing were still available, but I tried to get as many links as I could for you in the above widget! xoxo