This post was created in collaboration with Minted in order to share with you some of our favorite products!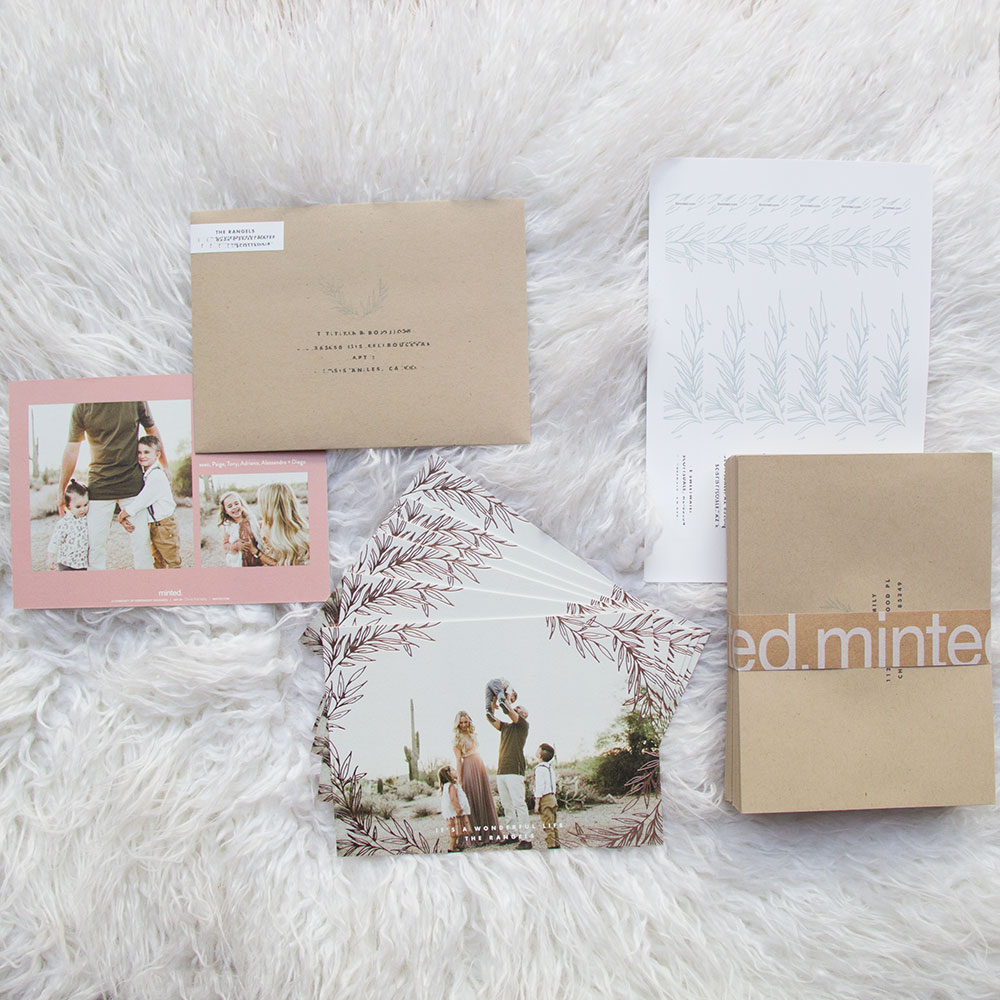 It's the most wonderful time of the year and one of my personal favorites: the holidays! Last week our shared our family photos from this year with Griffith Imaging and as promised, today I have our holiday cards! They just came in the mail and per usual, I am too excited NOT to share.
I think the best part of the holidays for me is the nostalgia of days gone by. And part of that nostalgia is sending good old-fashioned mail. In the hustle and bustle of the modern holidays, it's true that it can be a process to get family photos taken, design a card, and get it sent out. But for me, it brings a lot of joy, so I think it's not only worth it, but very satisfying!
This is my third holiday season partnering with Minted and I honestly can't imagine working with any other printing brand! Even before I was blogging, I have been a loyal Minted customer for years. To me, their options, product, and customer service just can't be beat.
[See last year's holiday card here, and the year before here.]
And here is our card this year!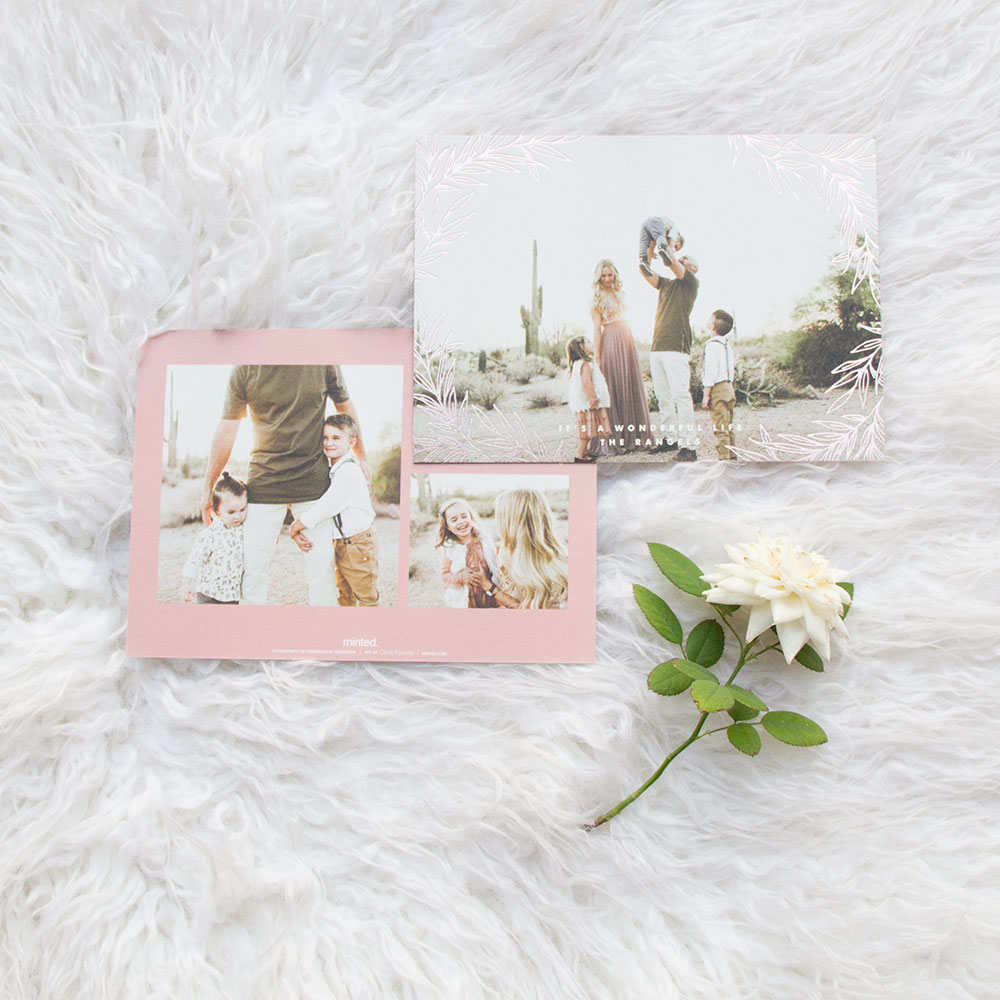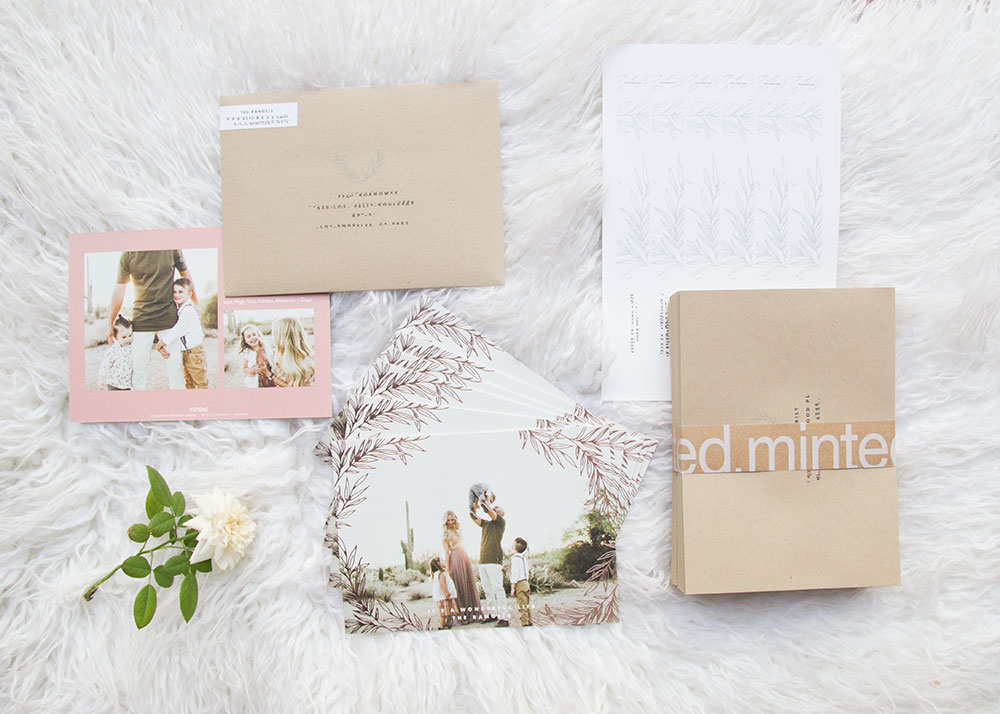 I went with rose gold foil again this year, because I think it is just always so perfect for my style + the holidays. I also always take advantage of the Minted pre-printed envelopes because 1.) it's FREE. and 2.) It is just nice to have one less thing to worry about once they arrive. Then I always order a few extra blank ones in case I forget anyone.
One new thing I did this year that I have always wanted to try is their double thick cards, because I love a hefty card. And they did NOT disappoint. Look at how thick these are!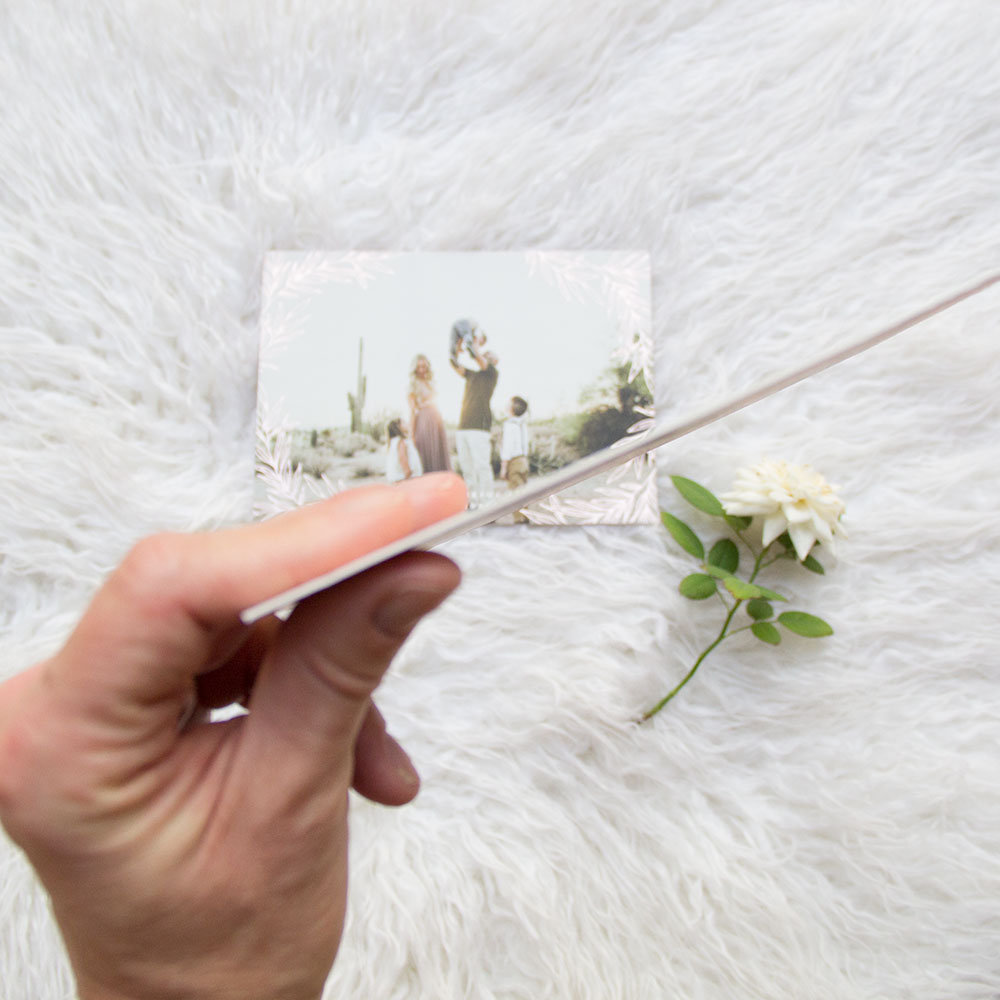 If you love foil on your holiday cards as much as I do, be sure to take advantage of the Minted Foil event, because it ends TODAY 11/13! Don't worry if you don't have your addresses ready. You can design your card, order, and then go back to finish your addresses!
20% Off Foil-Pressed Products or 15% Off All Holiday Cards with code SHINE17
While I was ordering holiday cards, I also went ahead and ordered a couple gifts for certain grandparents of my children. We had all these beautiful photos and the grandparents are always asking for updated ones of us, so I figured I might as well!
NOTE: If you fit the description of a grandparent to my children, do NOT read on in this post. 😉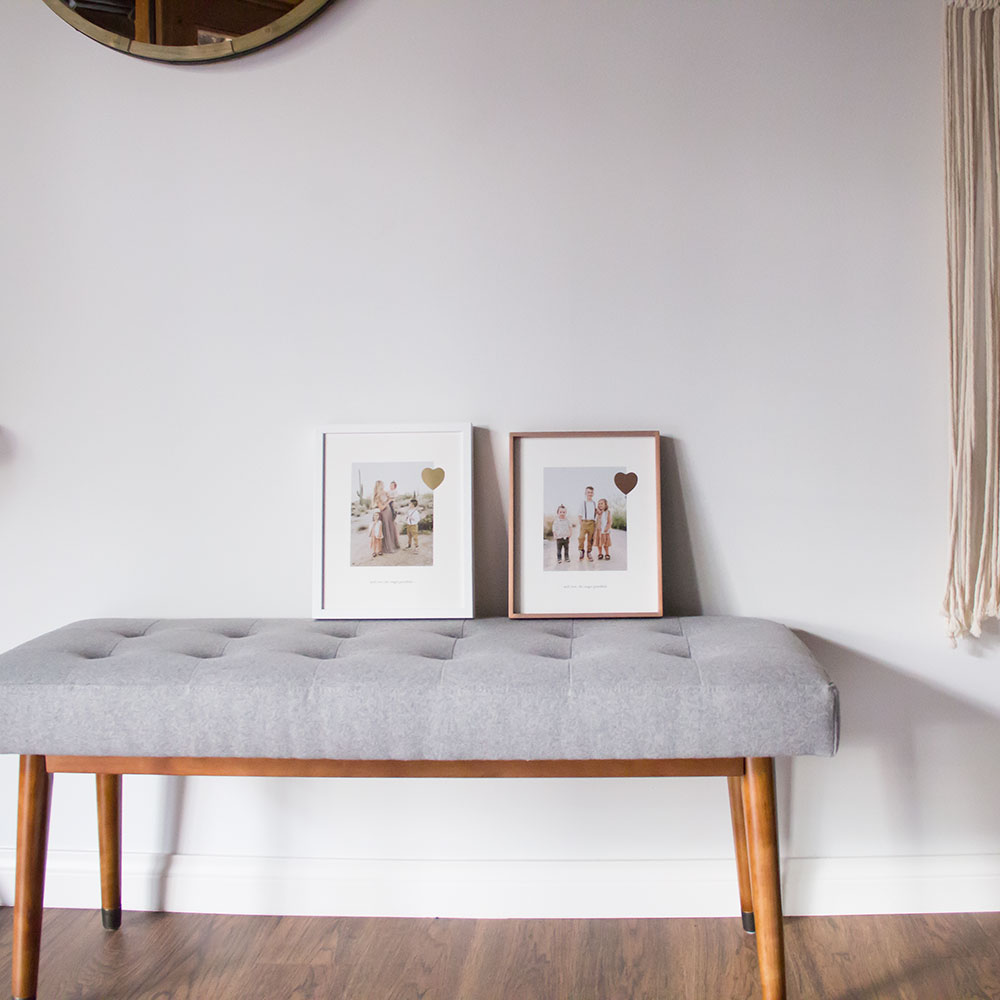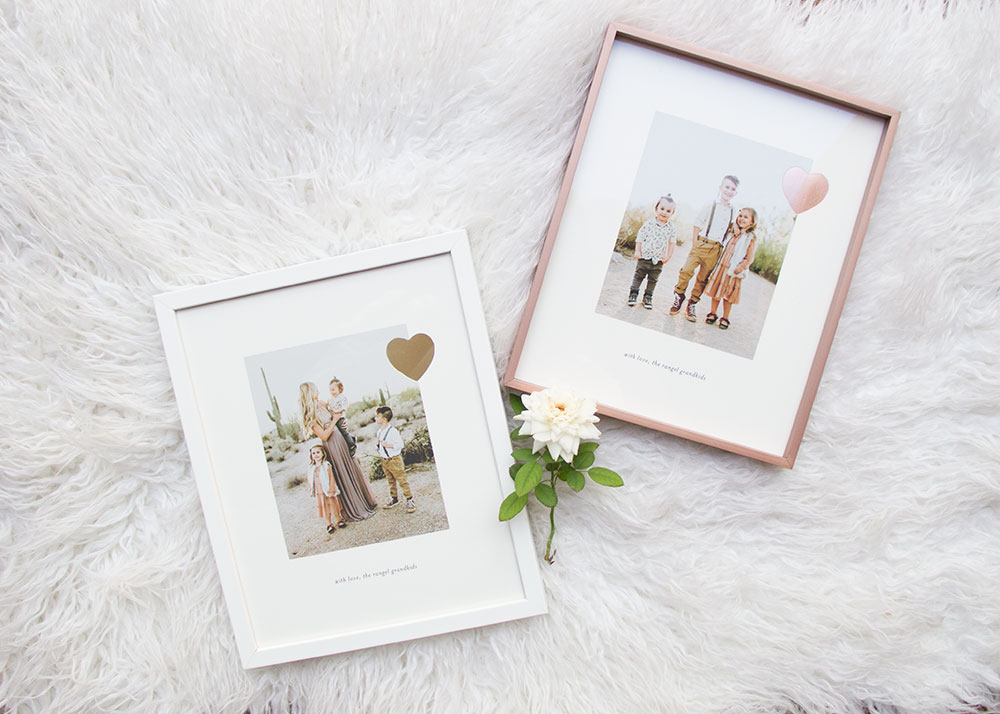 This is actually the same beautiful artwork, just made up with different photos and different frame and foil options. You can customize your own version of the "Mom Love" photo art here.
And since I love the Minted framed art, I recently ordered this one for our own wall, but wouldn't it make a great gift for a loved one? I had a lot of questions about it on my Instagram stories the other day, so I wanted to share it here as well. It's called "The Big Picture" and again you can customize the size, configuration, and frame style you like! Ours is the 18″x24″ with the standard white wood frame.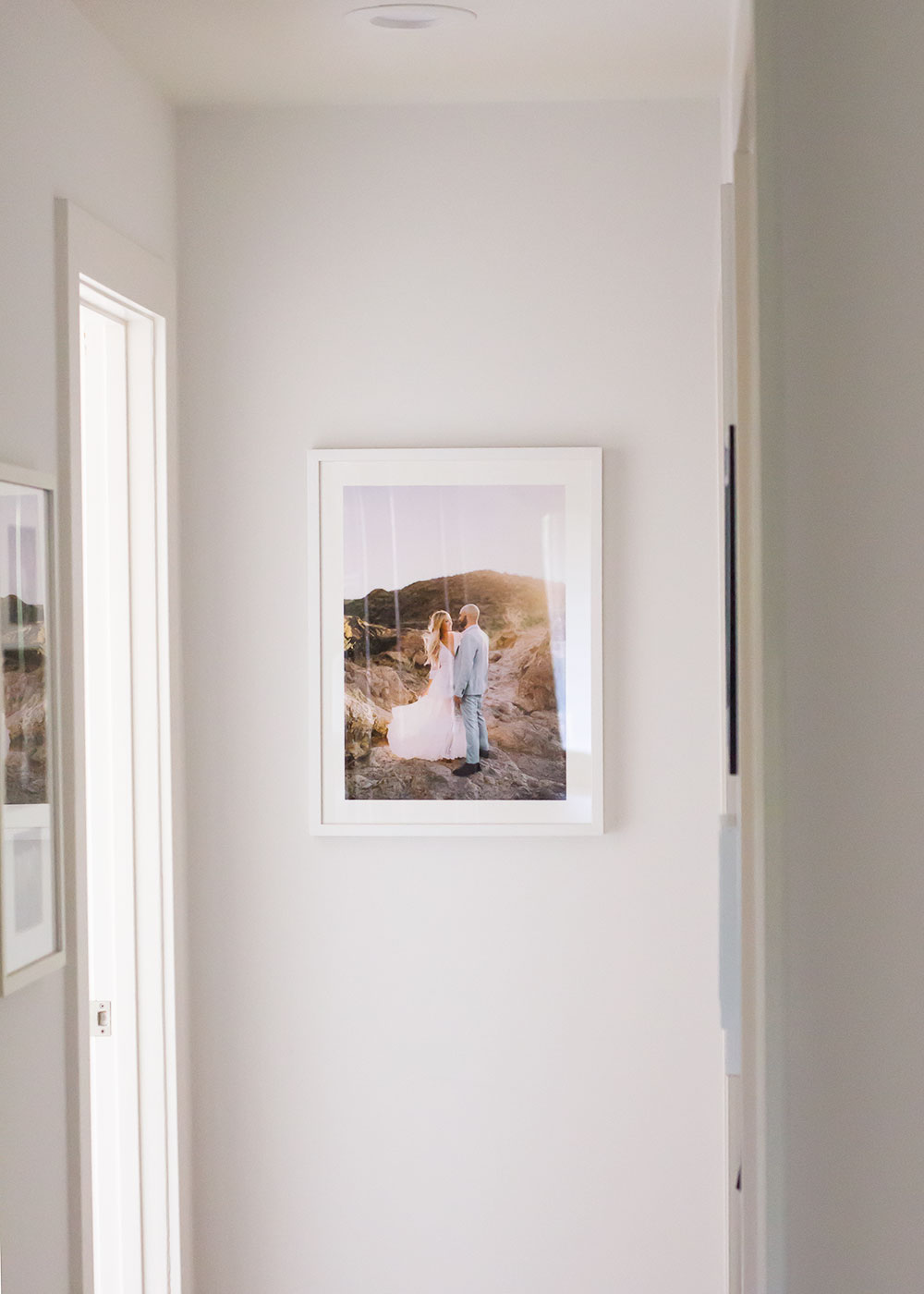 Oh and, while you are perusing the Minted website, let me know if you spy any photos from our family session last year. You may just see a few on there. 😉
shop the post!

Thanks again to Minted for collaborating with me on this post! This post also contains affiliate links. As always, all opinions expressed here are my own!