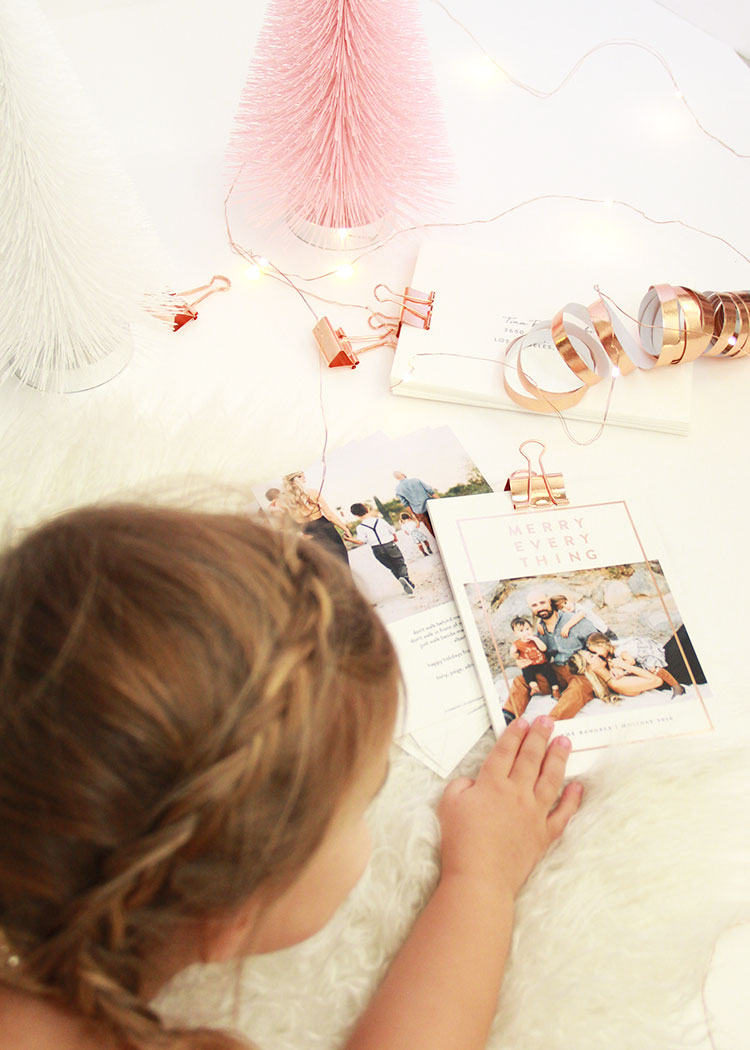 We just got our holiday cards back from Minted and as usual, I am in love! We have been using Minted for our holiday cards the last few years now and I just couldn't be happier with them.
I'll be honest, what first drew me to Minted was the fact that they do REAL foil printing. Since then, I have been doing gold foil for the past few years, but this year I finally had a picture that went perfectly with the rose gold I've been wanting to try! I had ordered from other online printers in the past, assuming that the digital preview I was seeing was going to arrive with real foil, only to be disappointed. But what has kept me around with Minted is so much more than that! Here is just a few of the convenient new features on Minted that I'm loving now:
Find It Fast: Simply upload your family photo, then watch as it appears in hundreds of different holiday card designs to save time browsing.
Buy Now, Personalize Later: Take advantage of a promotional offer now and come back to finish personalizing with photos, text, or addresses later.
FREE Address Assistant: They will print your recipient addresses on envelopes – all you need to do is add postage and mail!
I think most of you probably already know how good Minted's holiday cards are, but just a little side note, did you know they also do customizable and fine art? And also home decor, gifts, and fabric!? I recently also blogged about all the fun things you could use from Minted to spruce up your Thanksgiving table. SO. Many. Options.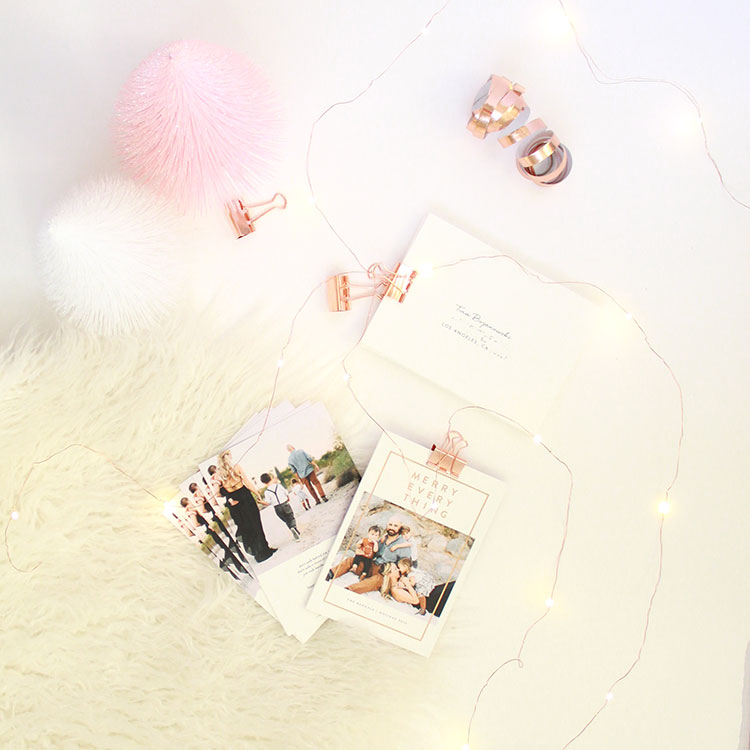 Ok now back to holiday cards. I wanted to get ours done early this year because, well, life is busy around the holidays! But also because I just love sharing products I love with you guys and I wanted to spread the love! So today I am giving away TWO $100 CREDITS TO MINTED!! Woohoo.
There are two ways to enter:
ONE: First, enter a comment right here below and tell me your favorite thing about Minted. Then, scroll to the bottom of this webpage and add your email to our newsletter. Be sure to confirm your email address when you get that email from the robot! Don't worry, we never share any of your info and I promise we won't spam you!
TWO: Head over to my Instagram @thelovedesignedlife and find the image from this post. Make sure you are following me @thelovedesignedlife and @minted, and tag at least two friends. More tags, more chances to win!
And YES, you can enter in both places for more chances to win! One winner will be selected from here on the blog and one from Instagram.
If you just can't wait to order your holiday cards, you can check out the current coupon codes from Minted here. But just a little hint, the Black Friday specials are a-comin' and they are goooood. I will of course share them with you right here on the blog!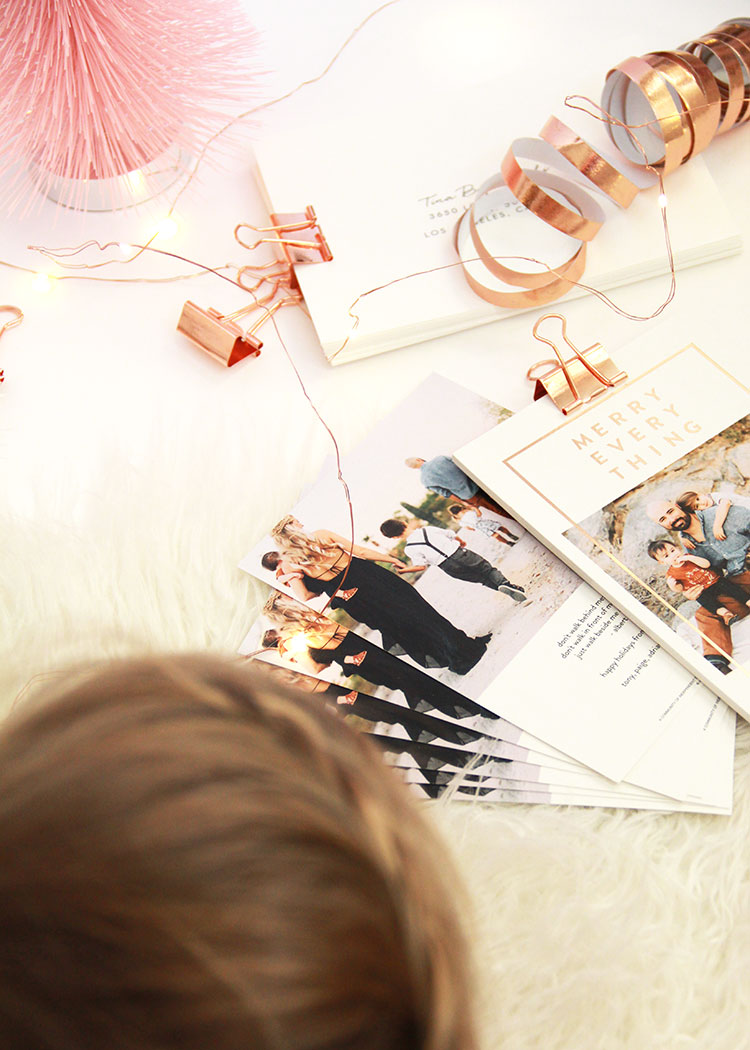 Now for a little fine print: This giveaway officially begins November 15, 2016 at 7:00 am MST and runs for 48 hours. Winner from this blog post will be notified via email and winner from Instagram will be notified by a tag on Instagram. A total of 2 (two) winners will each receive $100 digital code to be used towards any order on minted.com. Winners will be notified within 24 hours after closing. This giveaway is not endorsed or sponsored by Instagram in anyway. I did receive product from Minted in exchange for my honest feedback on their excellent products. As always, I only work with brands I personally love and all opinions expressed here are my own. Open to US residents 18 and over.
Oh and one final shoutout to our wonderful photographer this year, Jennifer of Griffith Imaging. I am seriously so obsessed with her unique eye and stunning photography work. You can see more of our holiday family photos in this past post.