This post contains affiliate links. As always, all opinions expressed here are my own, and your support means the world!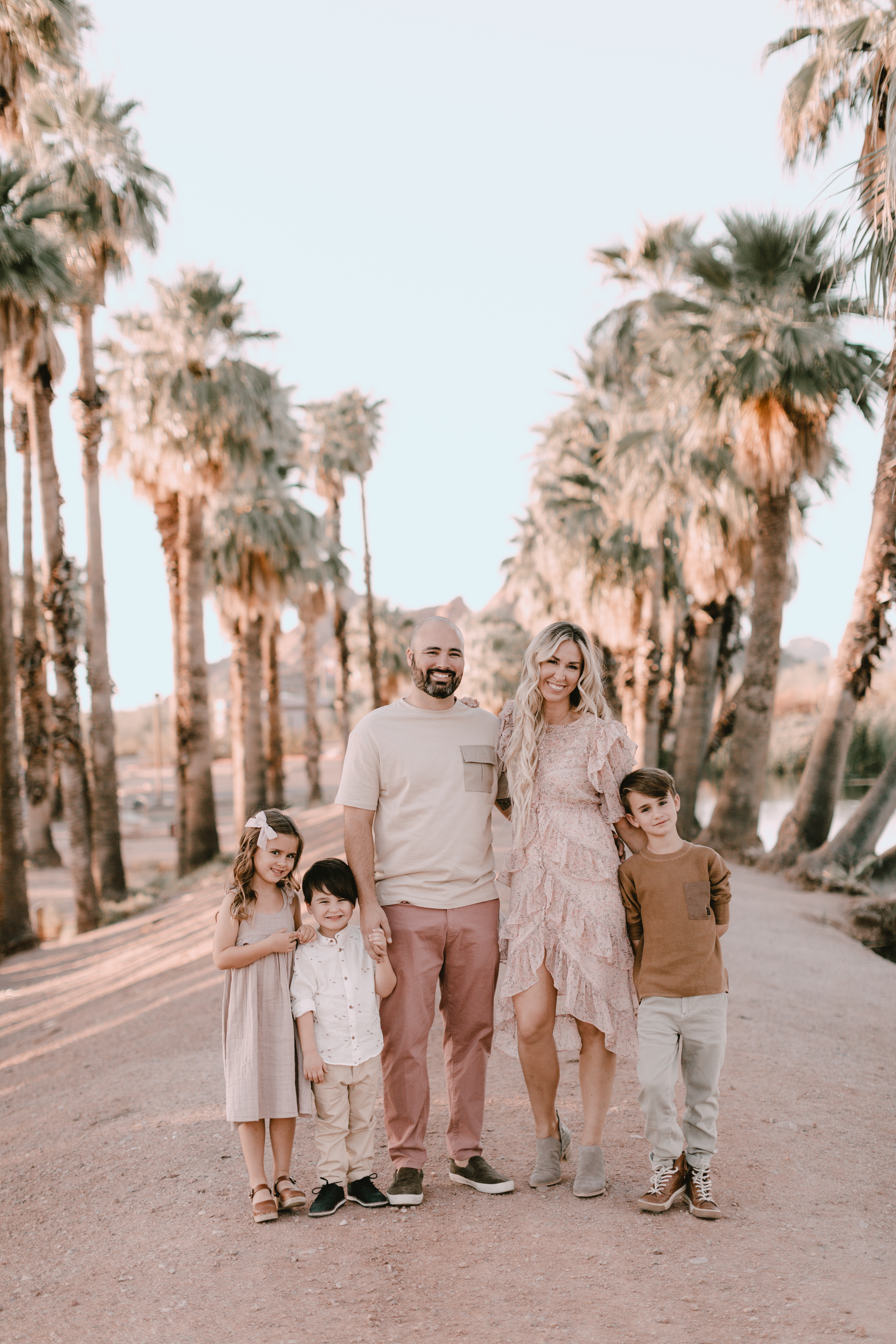 It's that time of year again! Family photos and holiday cards are abound!
We actually got a jump start on our family photos this year, and did them back in early October. But I've been waiting to share them here for a couple of reasons. First of all, I've done some blog posts in the past about styling family photos, as well as how to keep the stress levels down during family photos, and even one on how to pick a location. These posts have done really well for you guys, so I wasn't sure I had any other unique advice to add this year.
But I just love how ours turned out this year. And as I started this blog as more of a personal journal, I wanted to have a place for them here anyway. Also, there's just too many favorites to fit on one holiday card, or to share on social media. My very talented friend Jen of Griffith Imaging did these photos for us again this year, and she just nails it, every. single. time! So I keep them here, on the blog, for the really dedicated. 😉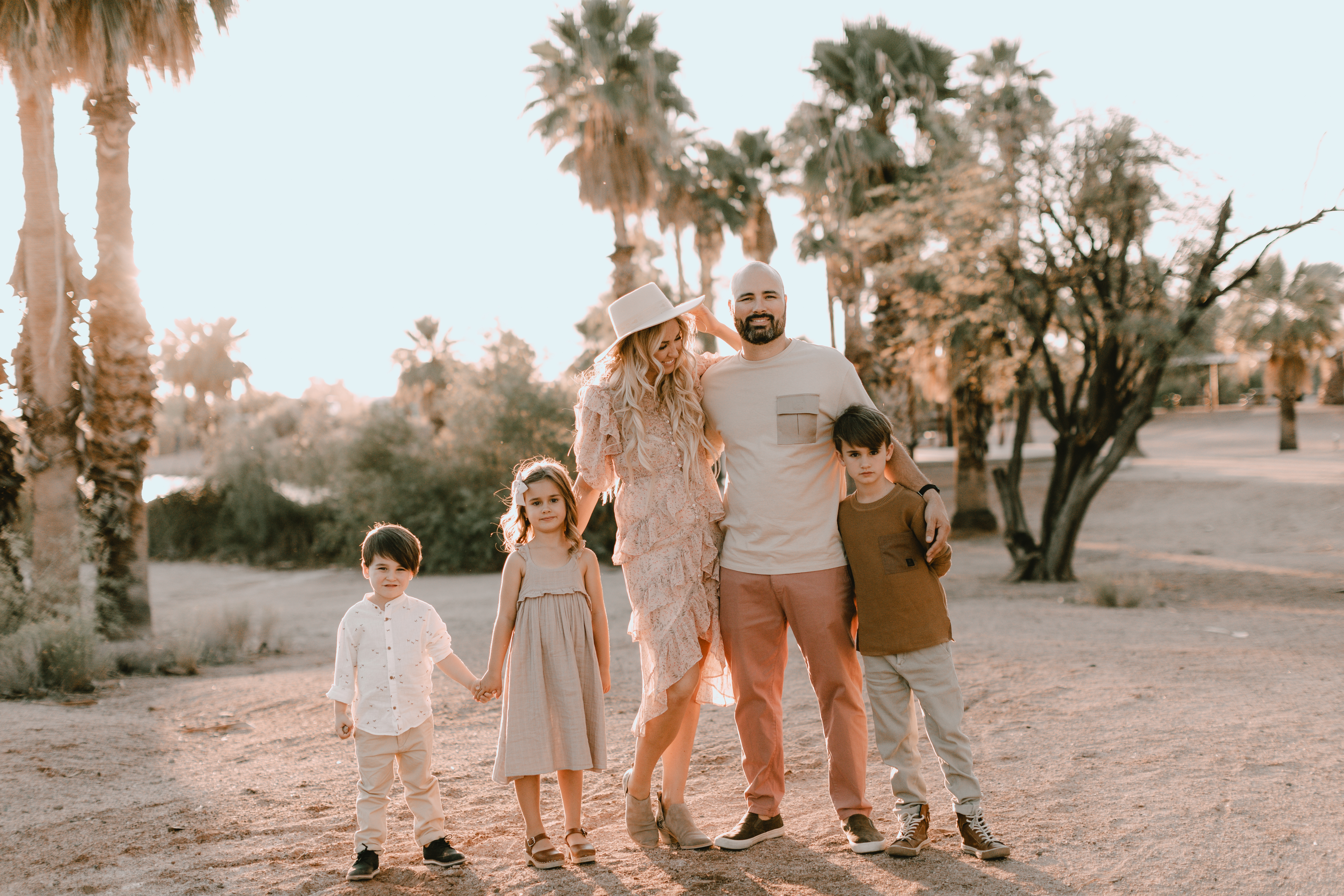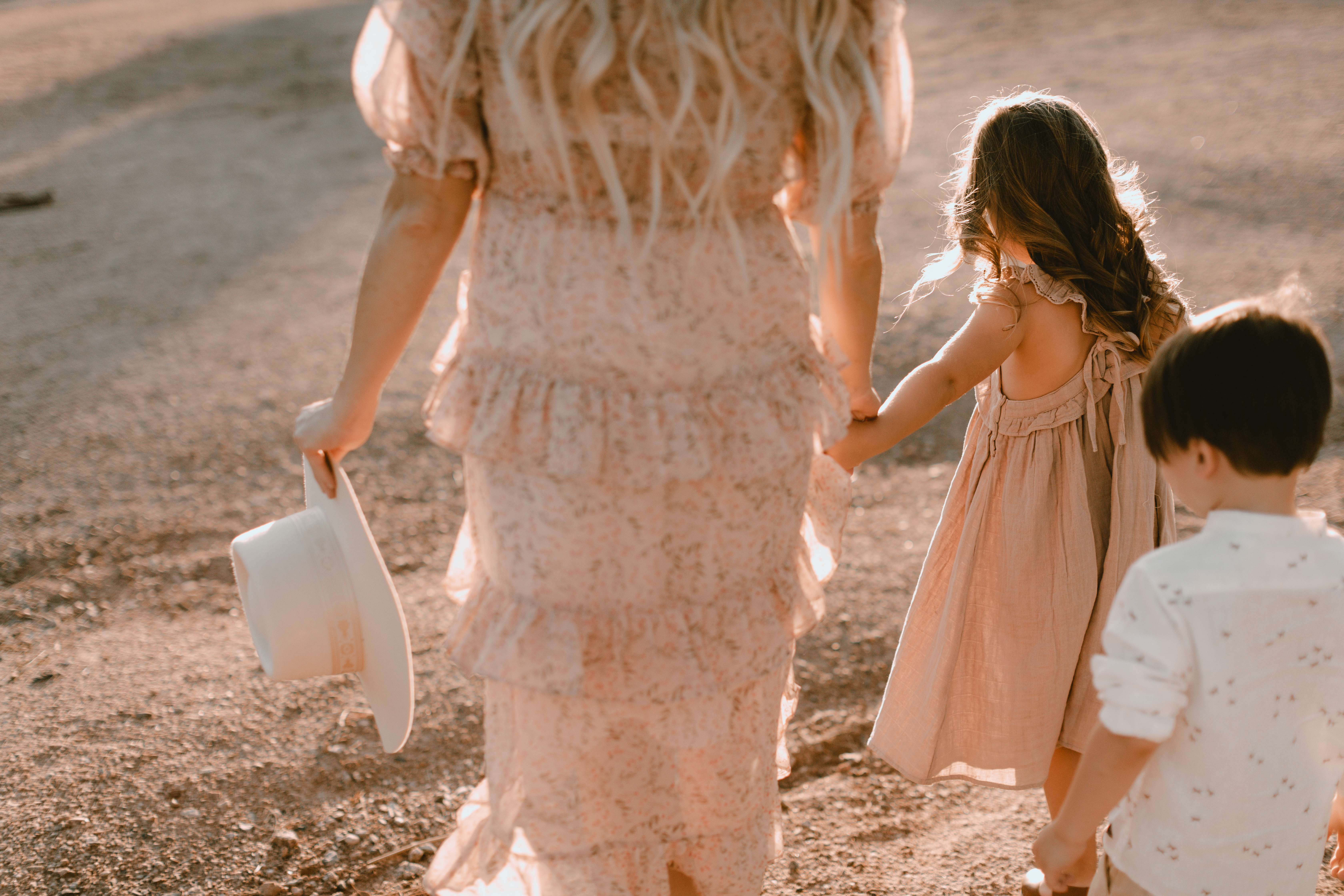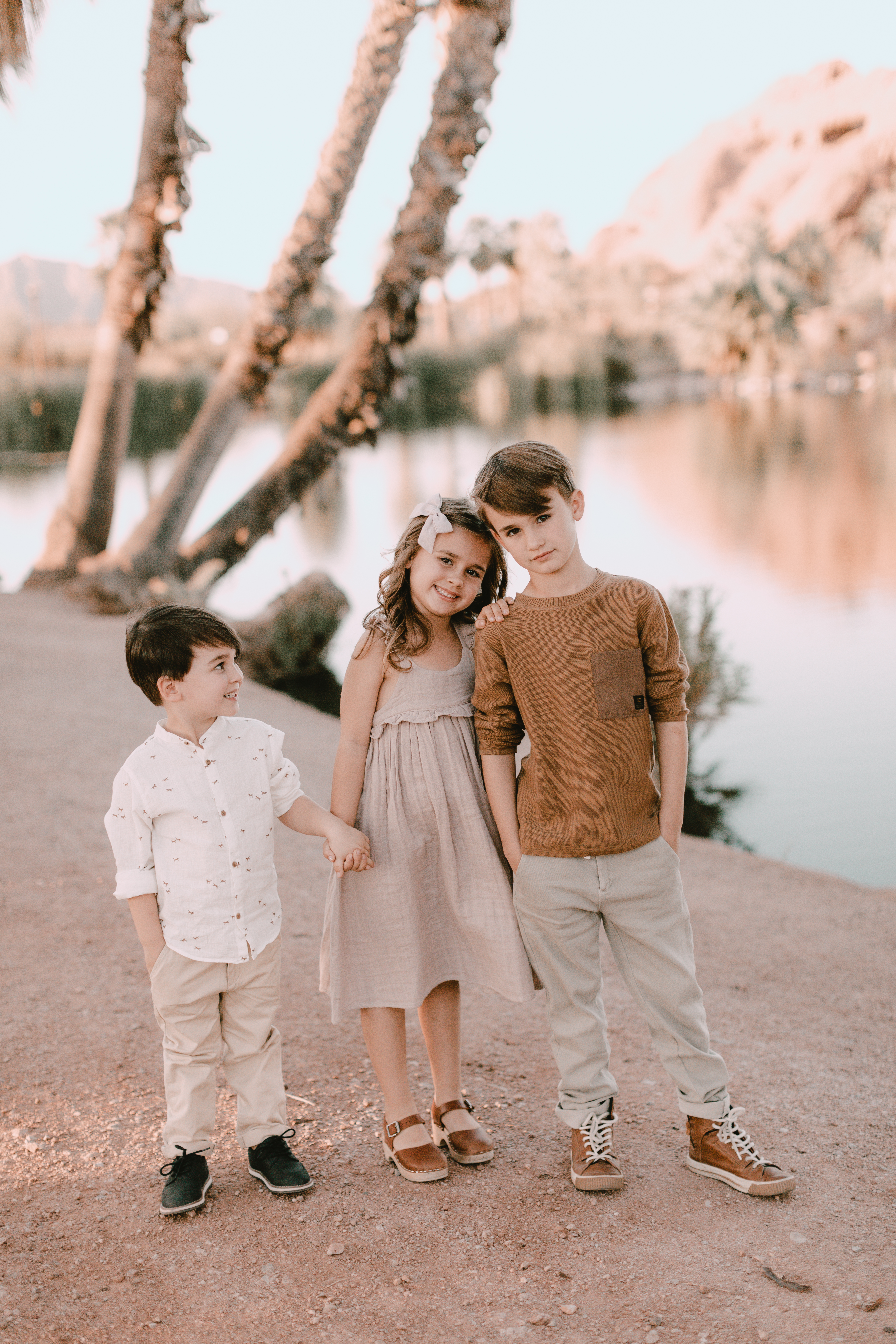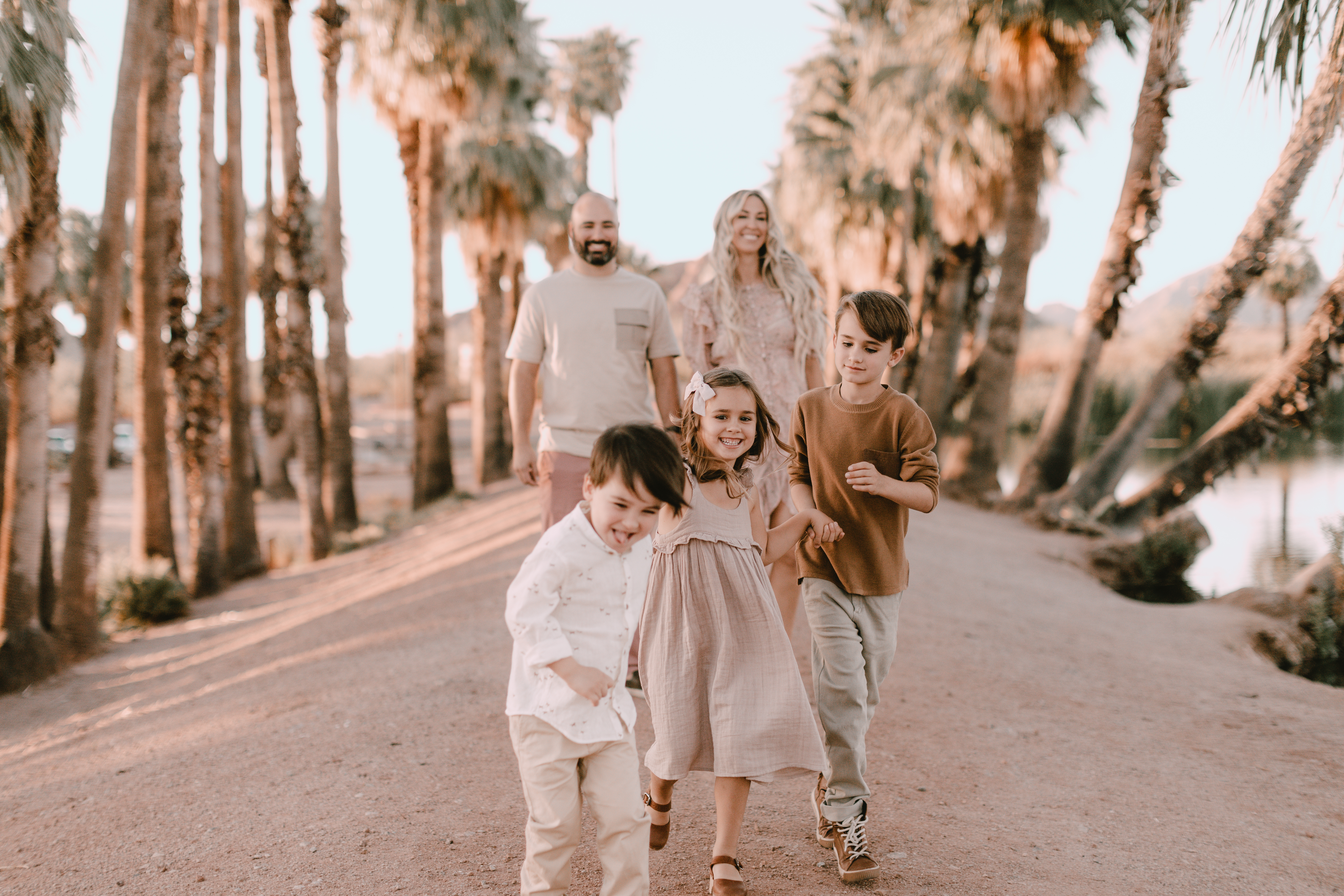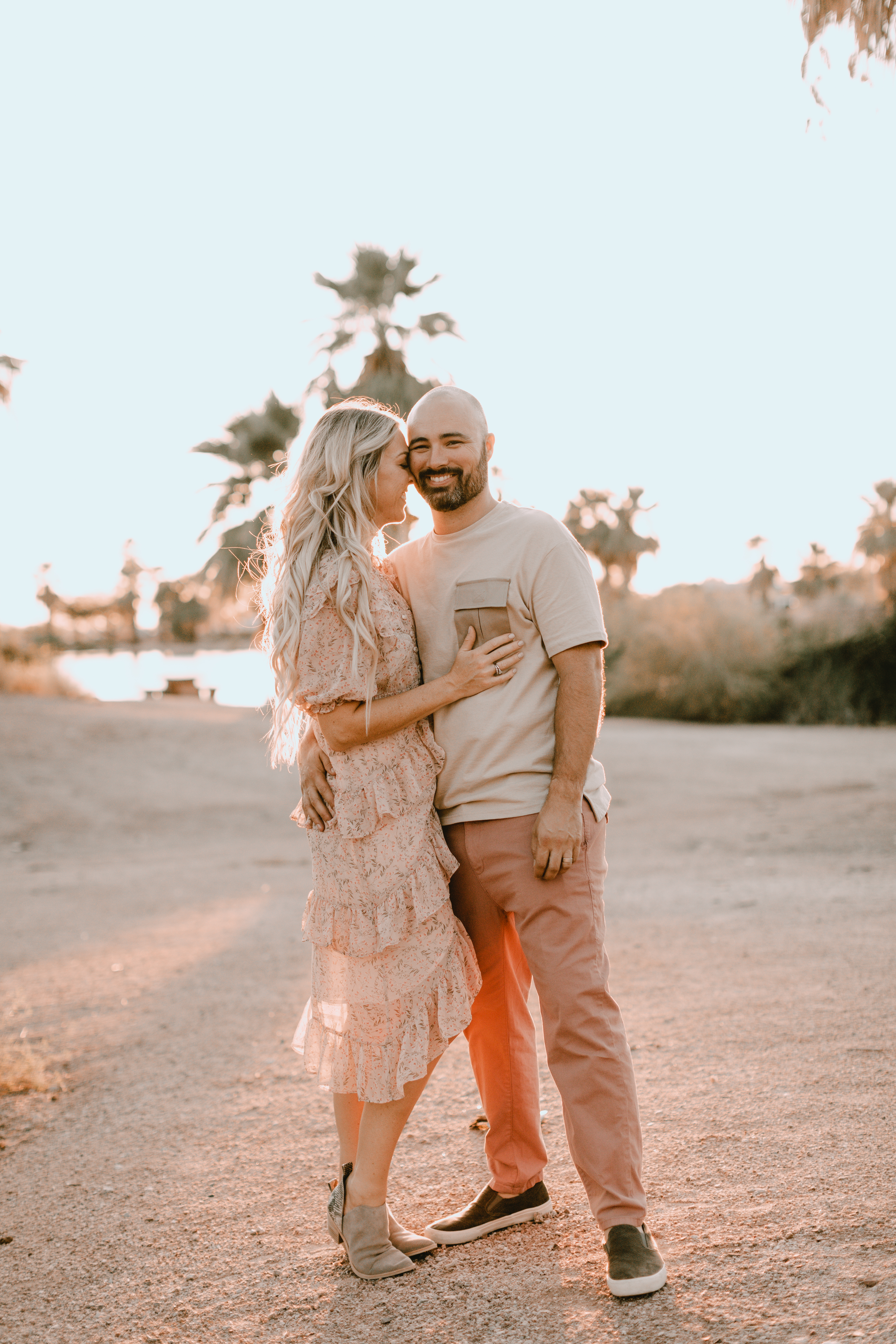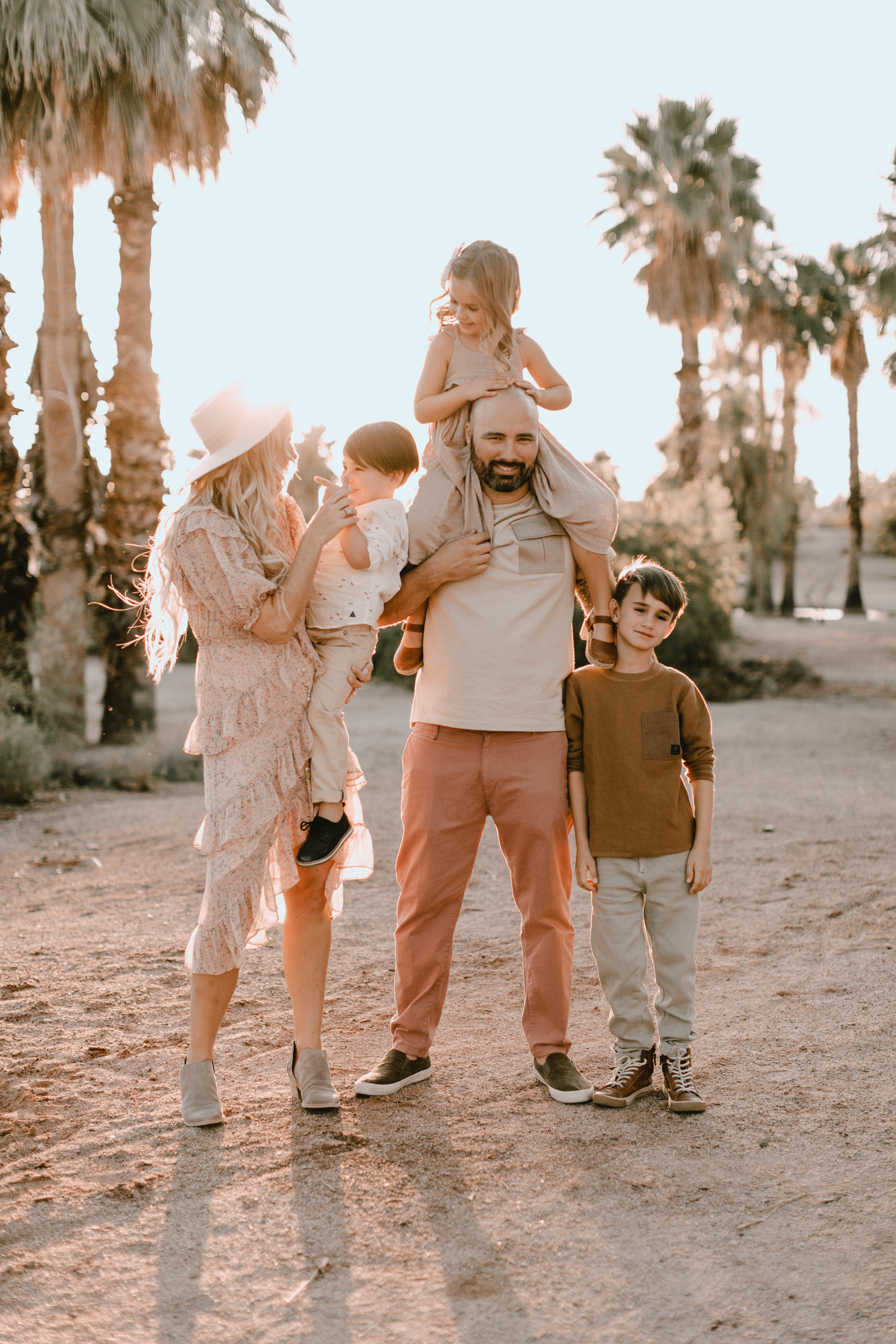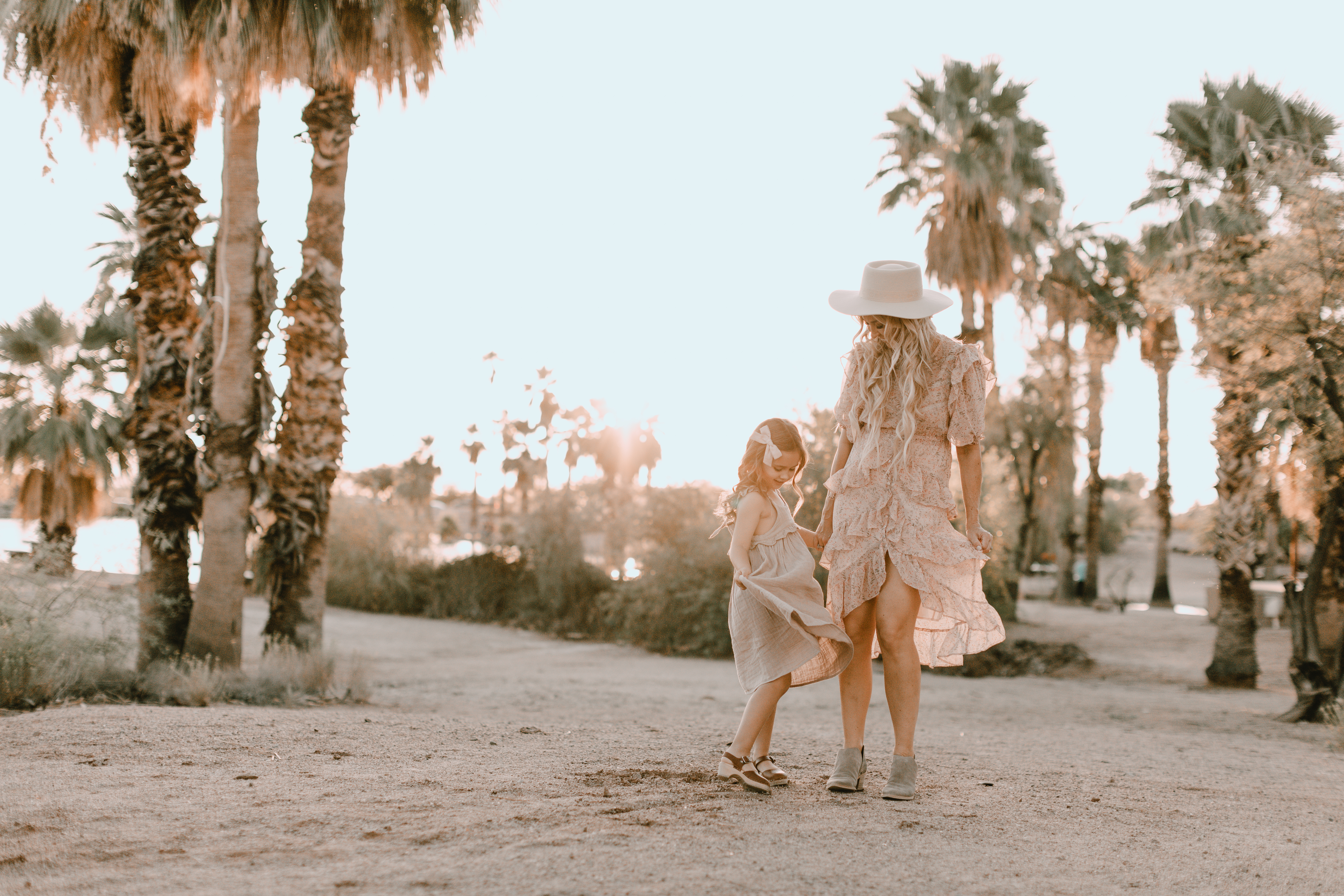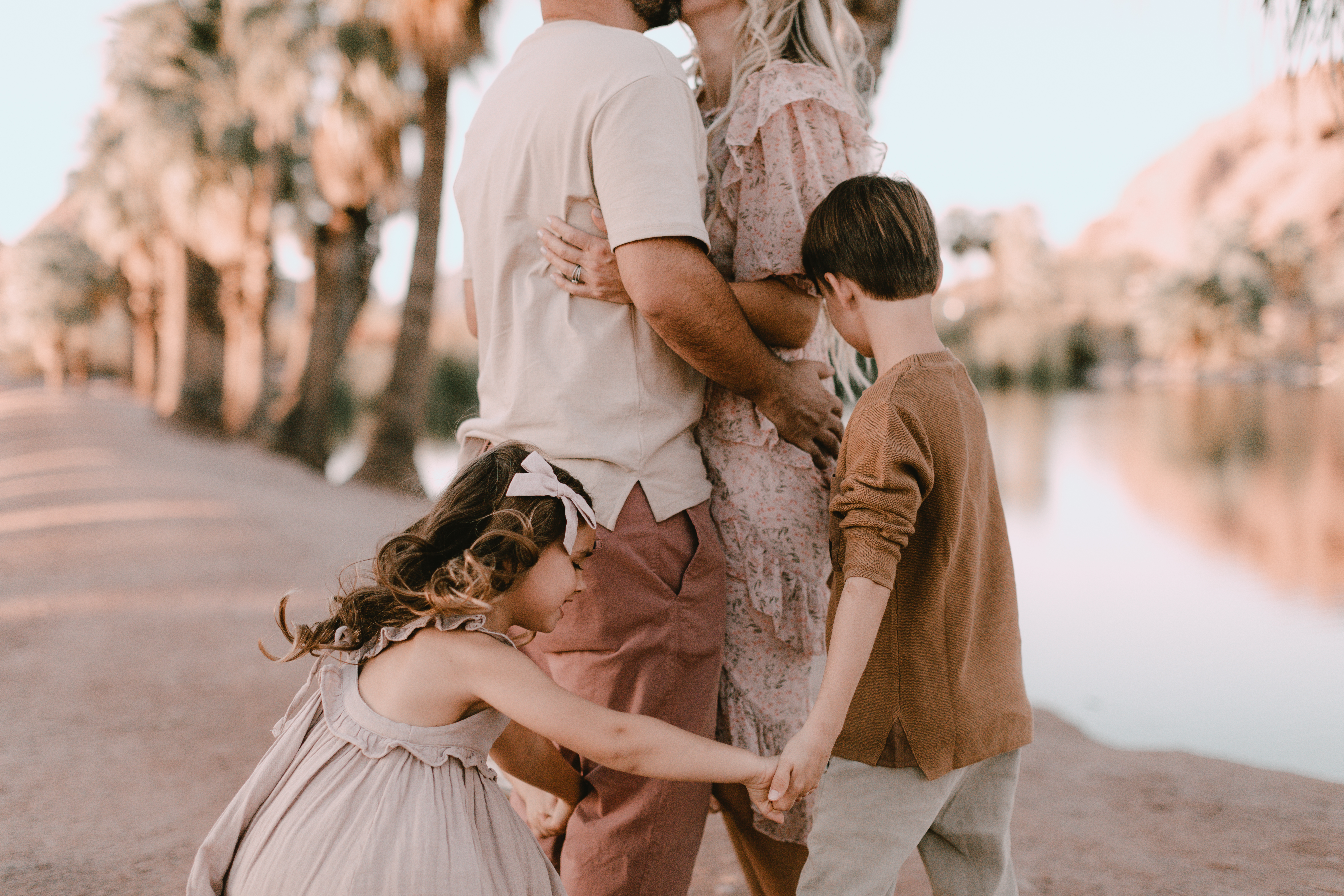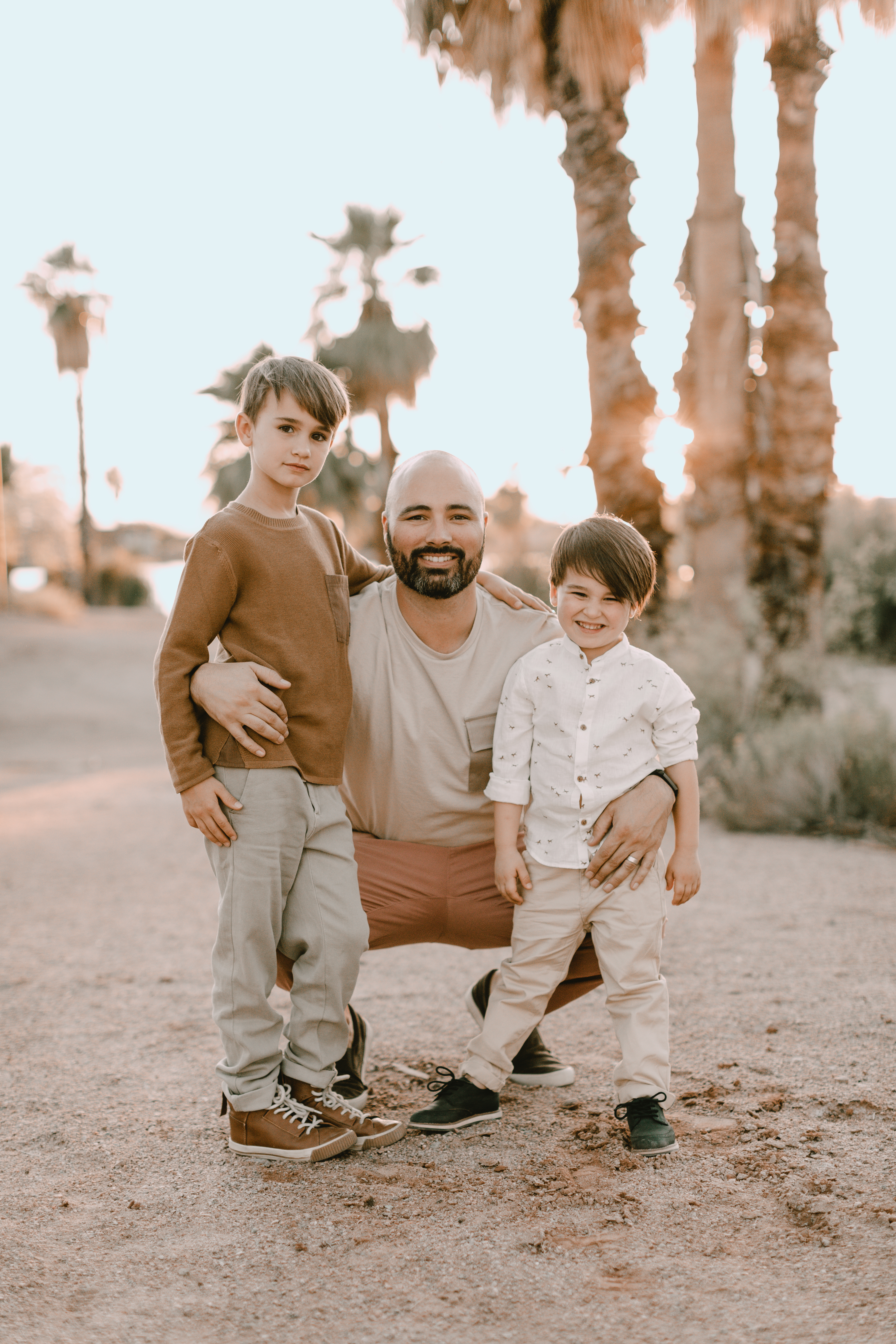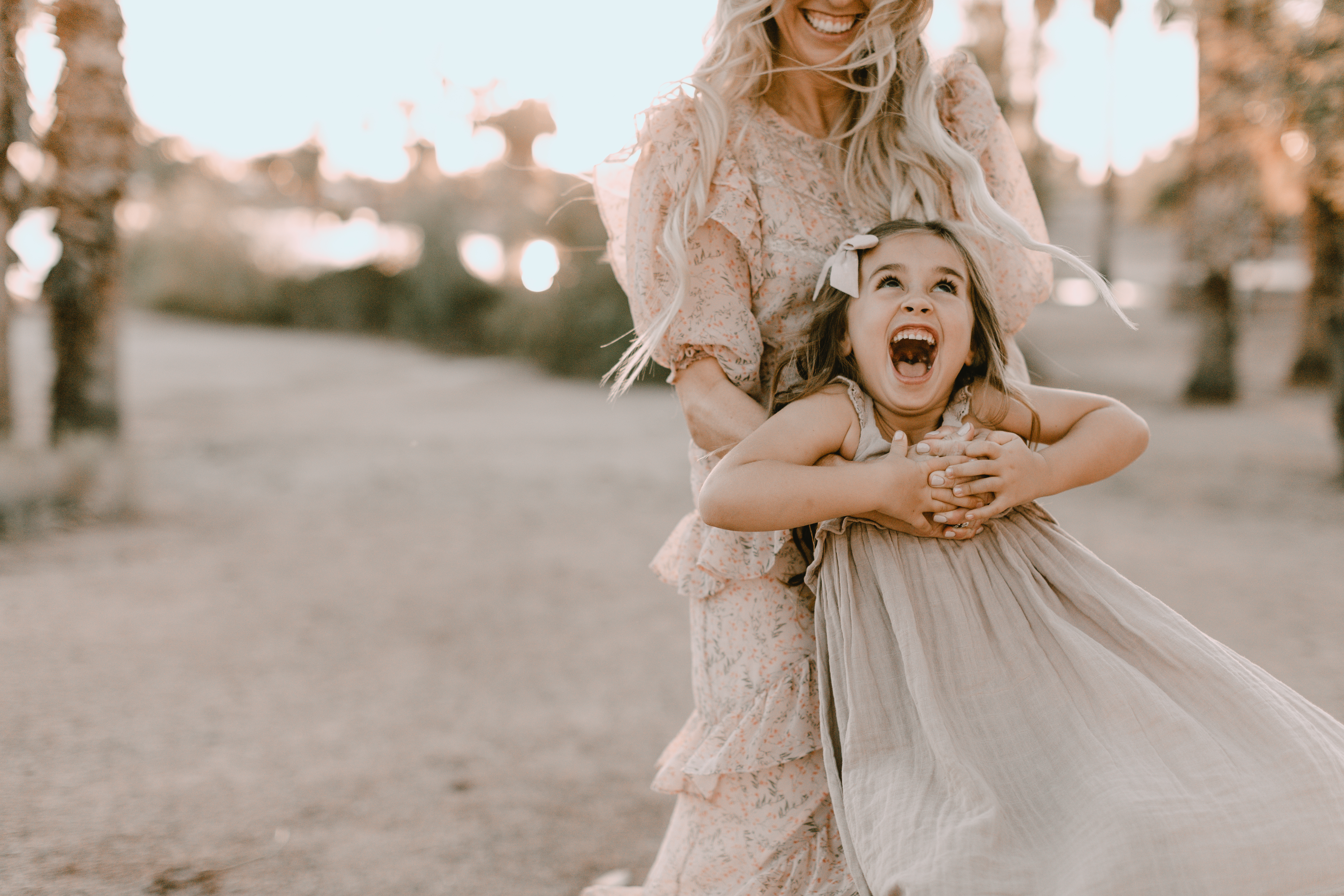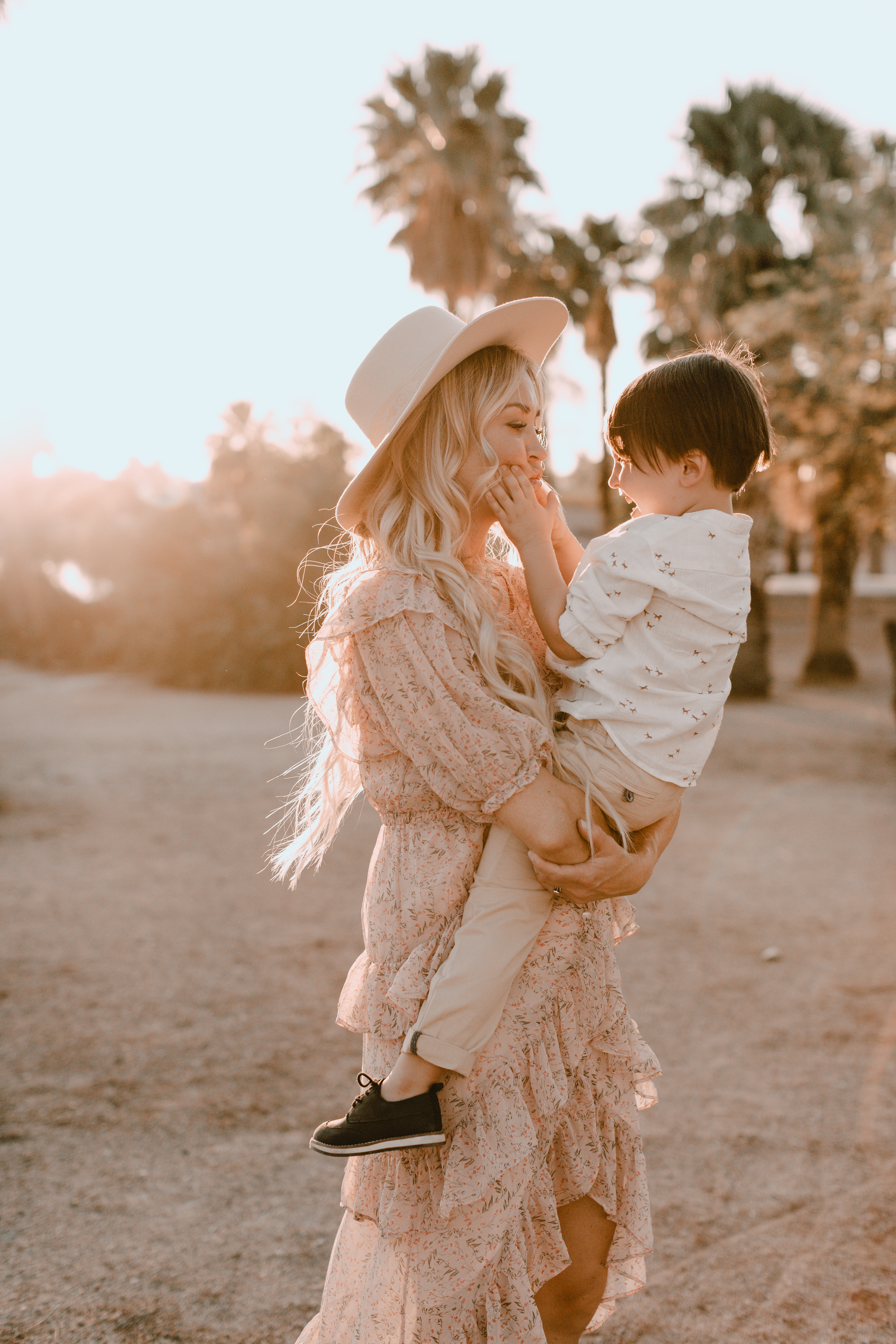 So, now you can see why I had such a hard time this year picking just one photos for our family holiday cards! I normally love the more candid/in between shots the. But we actually got a great one this year of us all looking at the camera and smiling, so for a change, I went with that! It's the very first one in this post. And I like it so much, I might even frame it.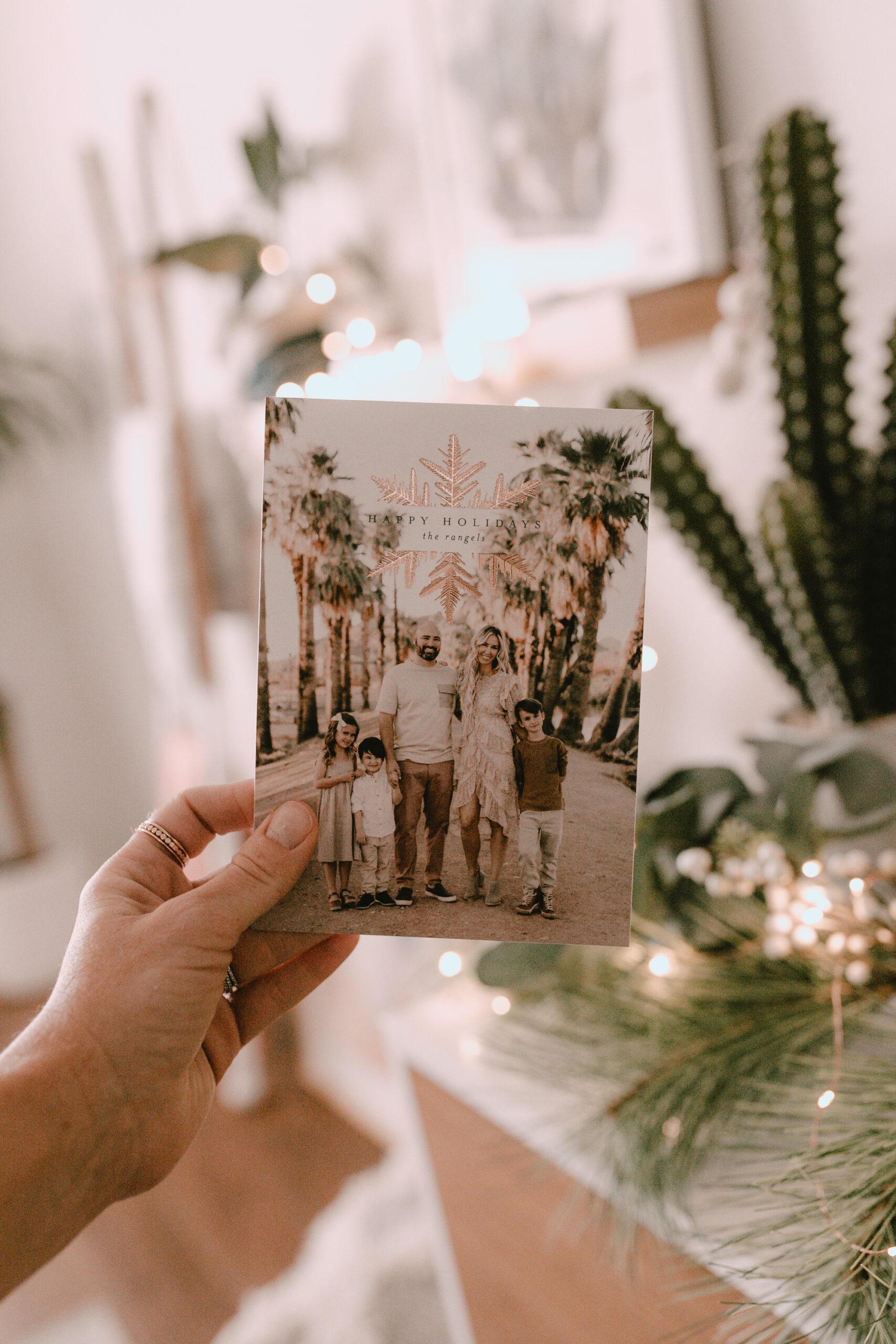 You guys know I've loved Minted for years and years now! Their quality just can't be beat. Some of my standard faves are the super thick card stock options and the foil printing too. They have also introduced a beautiful red foil this year, in addition to gold, silver, copper, and rose gold.
I also always go with the pre-printed envelope addressing – it saves me so much time in the long run. And this year, I got a beautiful dark green envelope, because Minted is now offering chic white ink printing.  Friends + family, act surprised (as usual), mmmkay?
Shop Minted holiday cards here.
Right now, Minted is offering 15% OFF all holiday cards with code: JOYFUL19. Ends 11/26. And definitely always keep your eye out for Black Friday and Cyber Monday deals – they are usually the best of the year! 😉