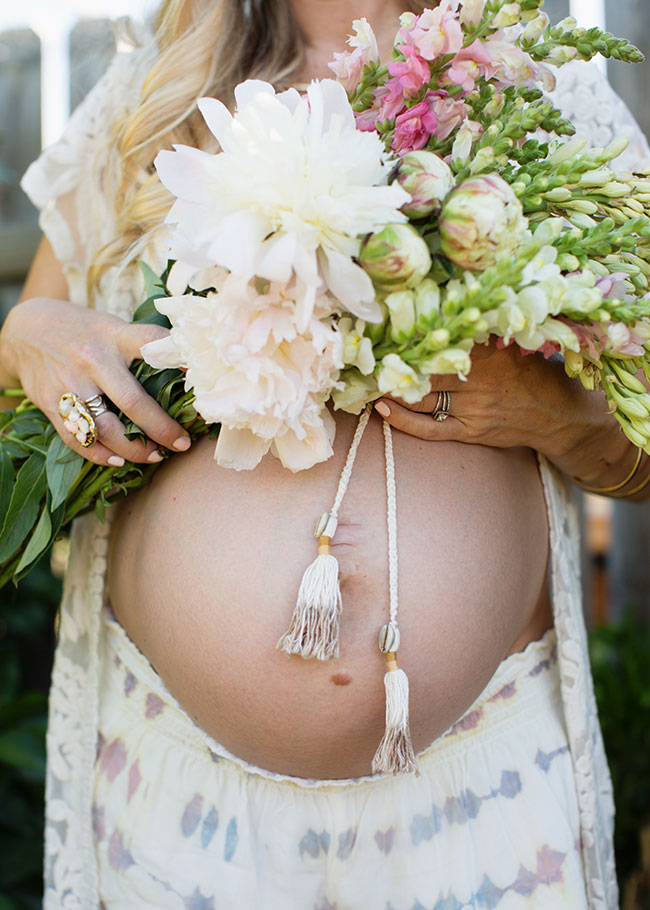 If you follow me on Instagram, you may have seen my post yesterday about how I have recently gone into pregnancy nesting [aka panic] mode.  It's like last week it hit me.  I am now less than one month away from this baby's due date and up to that point, we had taken nothing out of storage, had done no inventory of what we had or needed, and basically have not prepared for this baby in any way, shape, or form.  I'm sort of embarrassed to say we don't even have a name picked out yet.  And yes to all my friends and family, that is the truth, we are not just holding out on you.  So sorry #thirdchild.
So this week, I have been frantically writing to-do lists and doing my best to check off everything I can as quickly as possible.  On Sunday, I even started having Braxton Hicks contractions, which is totally freaking me out that this baby might come early.  Who knows though, my first son came on his due date and my daughter was five excruciating days late, so we'll see when this little guy decides to show up.  Have I mentioned that I hate the unknown?
Now, I can pick out cute little baby things and tell you all the helpful items that I have come to know and love until the cows come home [refer to my #babyredesigned series on modern milk, feeding essentials, bathtime, baby boy apparel, baby girl apparel, getting around, and unique baby shower gift ideas].  And as you can probably tell from those posts, I love to shop and support handmade and small businesses.  But when I started thinking about some things we might actually need for this baby, they were small things that I could probably find at about ten different stores, or I could just order them all on Amazon while my kiddos are napping.
As you may have heard, Amazon is having a big promotion they are dubbing Amazon Prime Day
 in which they promise will have sales bigger than Black Friday!  It's tomorrow, Wednesday, July 15th for one day only and it's exclusively for Amazon Prime members.  So, if you area looking to stock up on baby goods like me, or pretty much anything else (because Amazon has pretty much everything) sign up for Amazon Prime here
so that you are ready to go for the big sale tomorrow!  There are lots of other perks to Amazon Prime too like free 2-day priority shipping, unlimited digital movies, and unlimited music streaming.  So it's at least worth the free trial to sign up now!
Here's what this nesting mama will be loading up her Amazon cart with on Prime Day.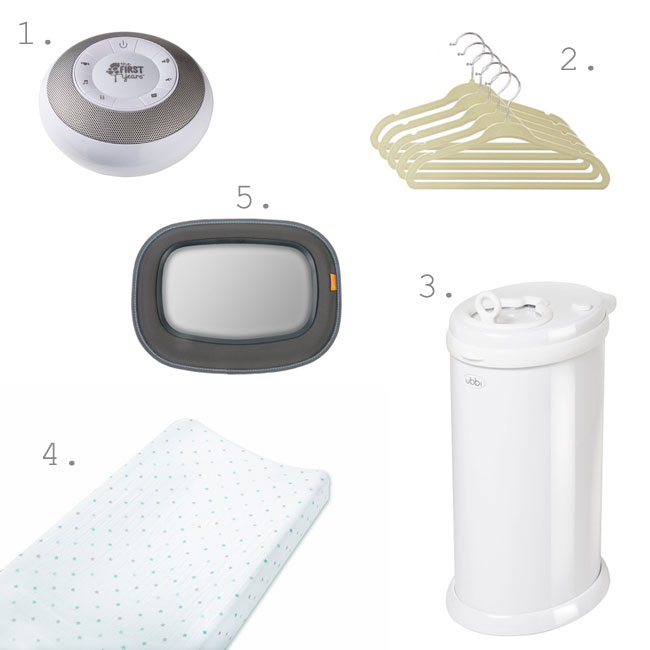 1.// white noise machine
 // With my son, we had [and still have] an older fan that is perfect white noise.  For my daughter, we bought the Sleep Sheep
, which while undeniably cute, died on us well before her first birthday.  I had another friend who had the same thing happen to her with said sheep.  So, we're gonna give this much more space-efficient machine a try this go round.
2.// baby size no-slip velvet hangers
 // I started my other kiddos out with these same hangers and I am sort of obsessed about having them all match for a clean closet. I also bought a new dresser this week [which I am quite proud of, it is a vintage find that I will share more about later] because well, there is no where to put all these tiny clothes!
3.// ubbi diaper pail
// This may sound weird, but we have never had a traditional diaper pail.  We did cloth diapers for both my older two in the beginning, so we went through a series of special laundry bags and rented diaper pails, but never invested in one that was designed for disposable diapers.  What I like about the Ubbi is that it is flexible for either cloth diapering or disposable with no special bags to buy.  And it comes in lots of fun colors [but obviously we are going to stick with my favorite, white].
4.// aden + anais changing pad cover
 // you can never have too many of these things laying around.  Especially now that we will have two in diapers [but hopefully not for long!].
5.// brica baby in sight mirror
 // since my daughter is not two yet, she will still be rear facing for a few more months after baby comes and I need to be able to see them both.  The link for this set also comes with some car seat "kickers" which is perfect for both my older two as we just bought a new SUV [to fit all these carseats in, gah!] and we want to try to keep it in good shape.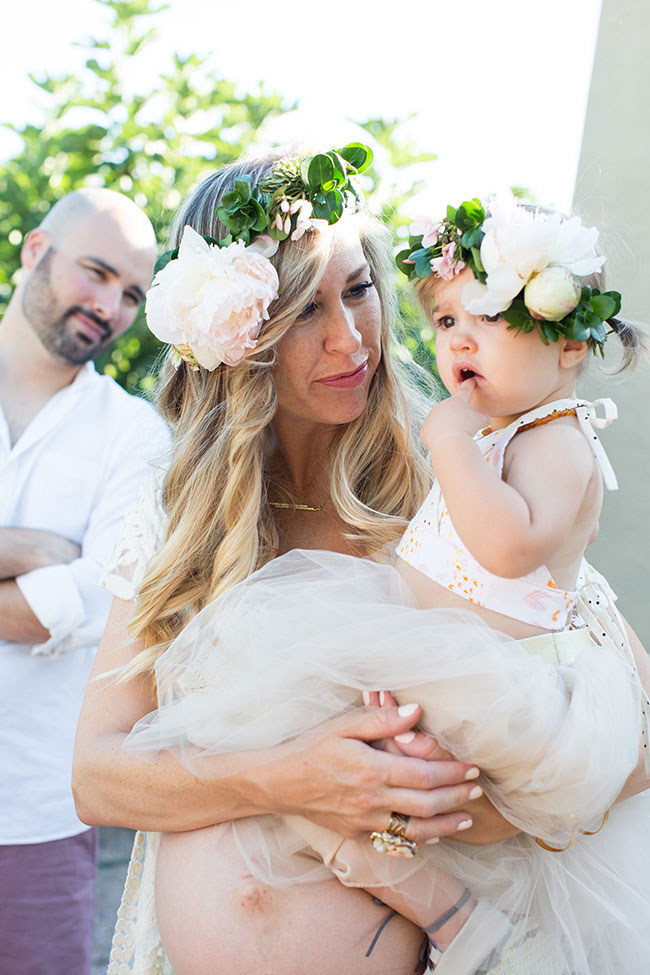 I'm sure I have said this before, but it's still hard to believe that my princess baby won't be the baby in our family anymore.  I remember feeling the same way about my son when I was pregnant with her – how can my heart possibly make room for more love than I feel for these children I have right now?  But I know it will, somehow.  Because it hasn't failed me yet.  And as my only girl, she will always be my princess, even if she is not the baby.
The two photographs used here are owned and copyright B.Hansen Photography.  Please do not re-use any images without express written permission by the copyright owner and myself.  This post contains some affiliate links.  As always, all opinions expressed here are my own.