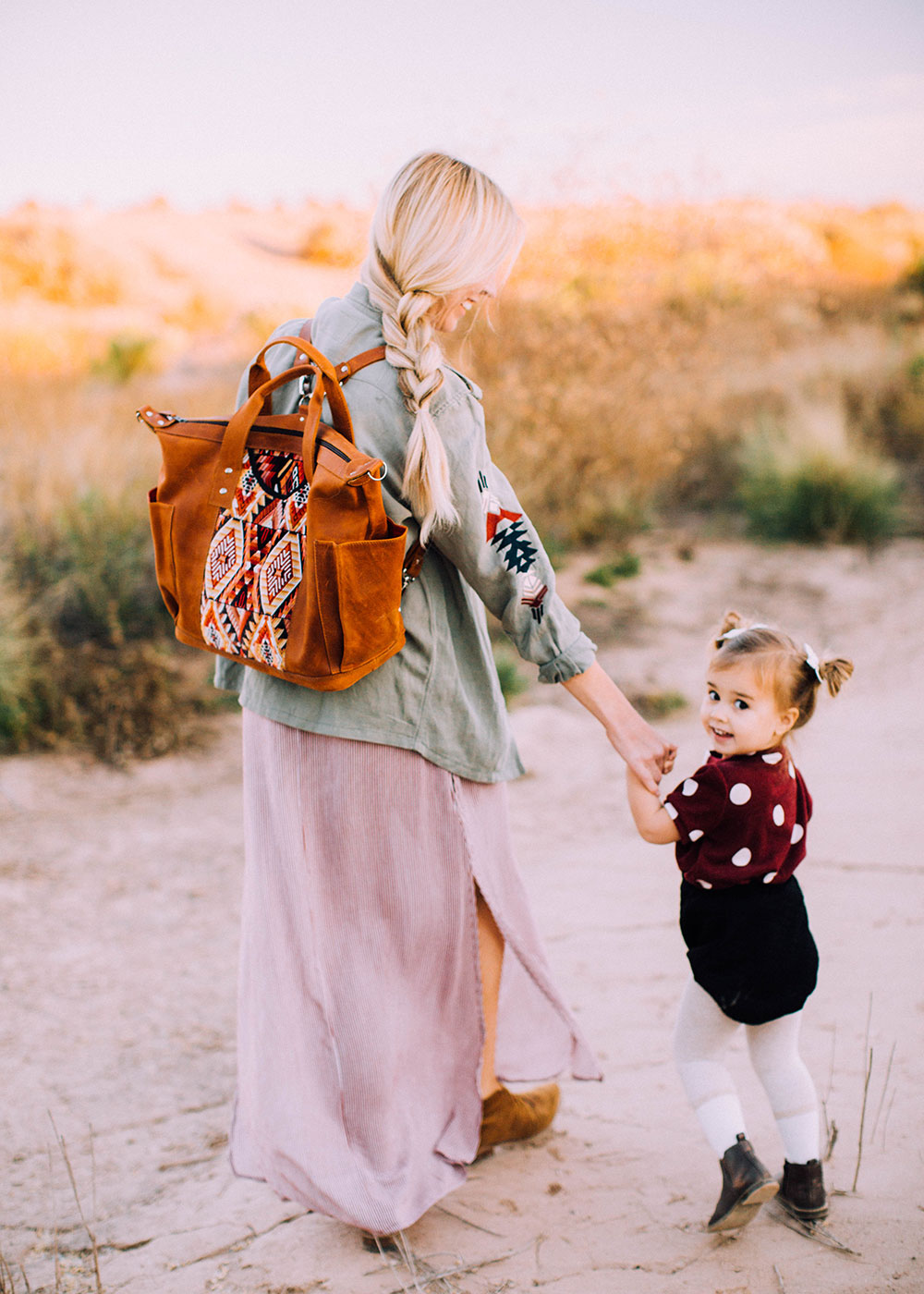 Winter here in the desert looks a little different than most parts of the country, so today's Love Styled post is our mama + mini version of what we wear here, now. To be honest, there are times I miss the snow. Mostly it's around Christmas and that whole "dreaming of a white Christmas" thing. But other than that, I am perfectly content NOT dealing with it. After Christmas is over I'm all ready for spring! Haha.
So I am pretty happy that most days, we can get away with just one light extra layer over what we wear for most of the year. For me, I love finding pieces that layer well and can be worn again and again. Since little miss grows like a weed, I find it more fun to find her unique pieces to dress her up in.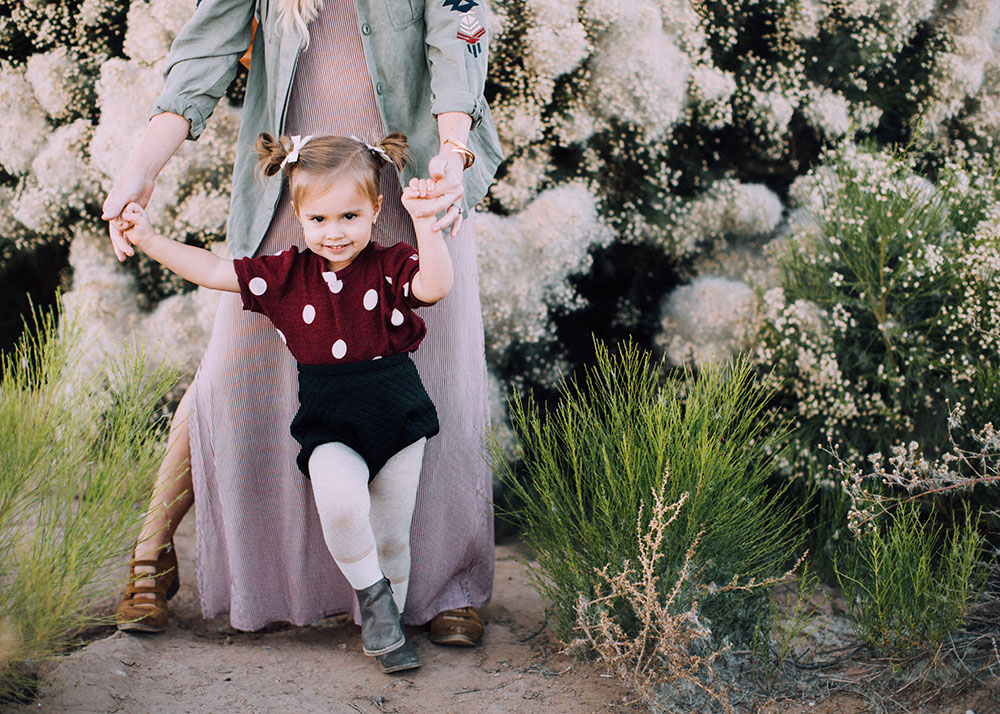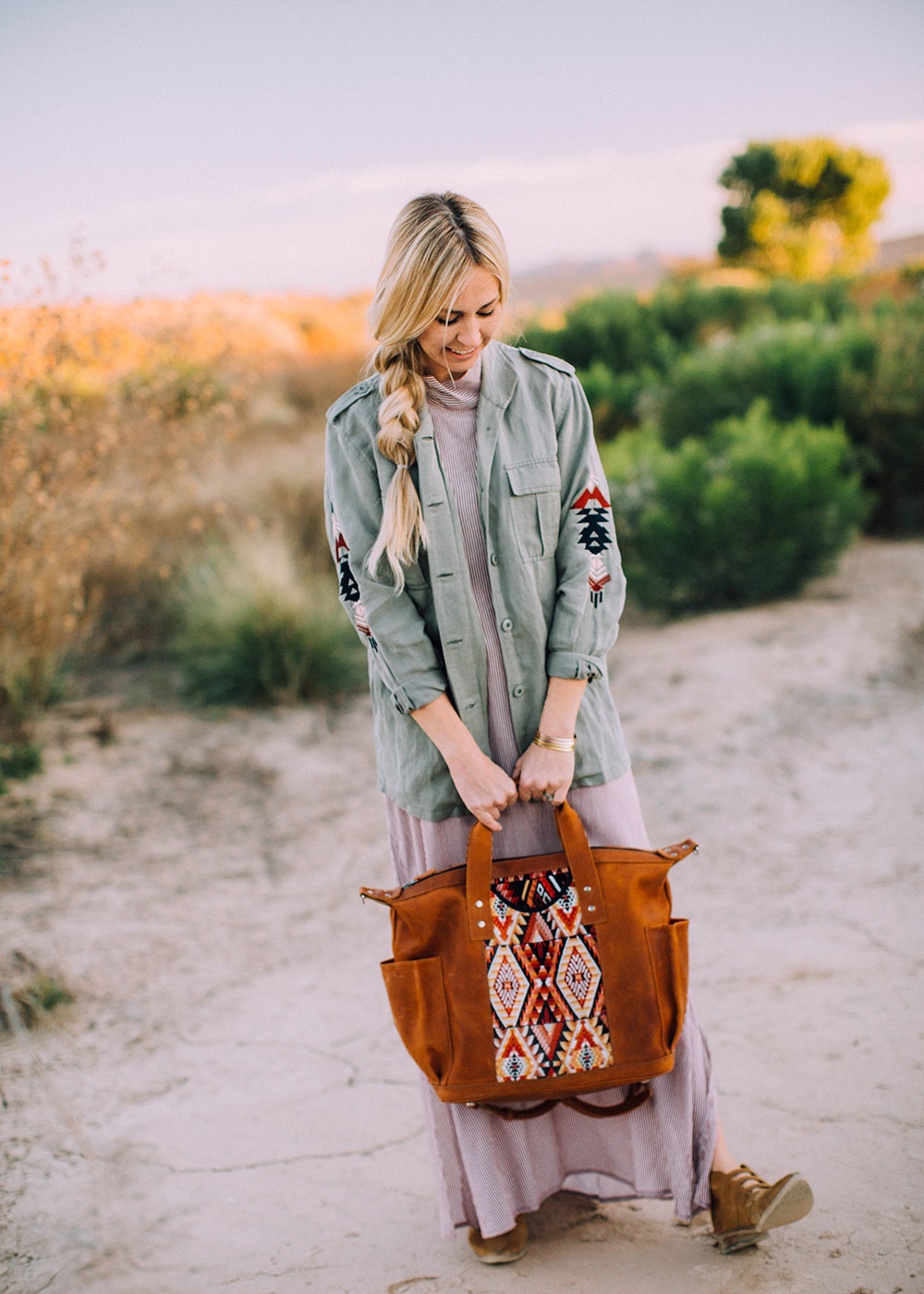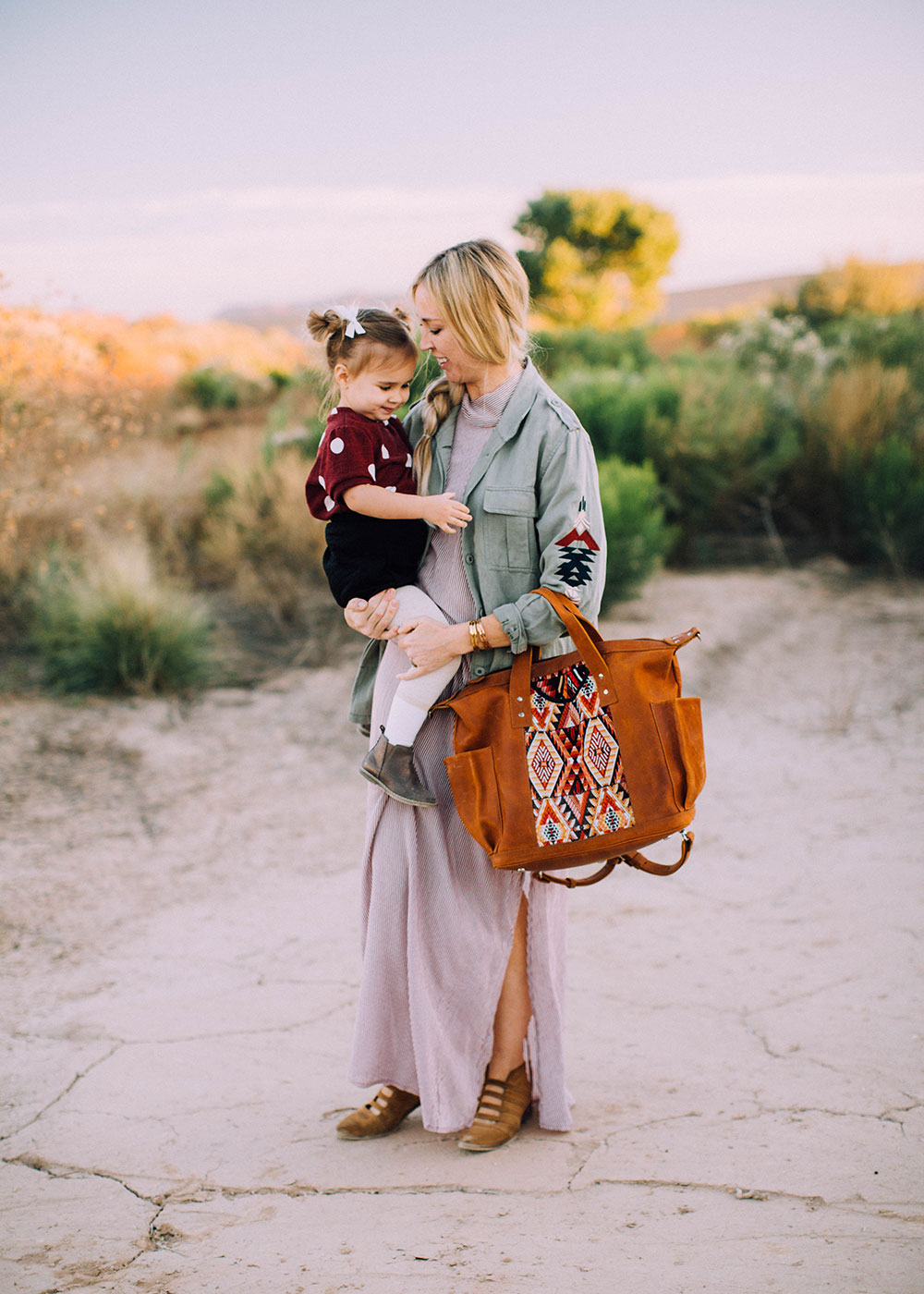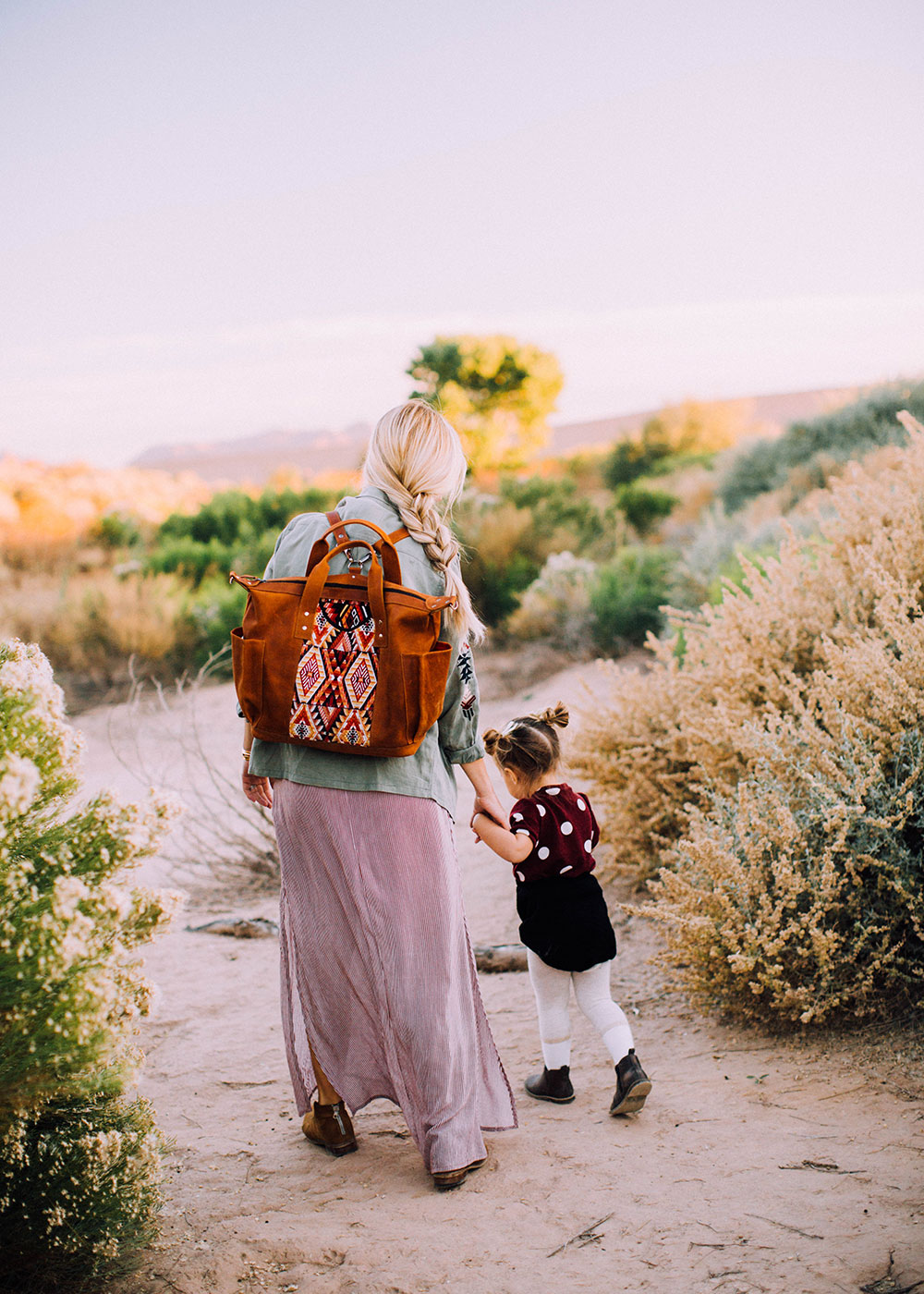 Since becoming a stay at home mom, my style has changed dramatically from my fashion industry days. I used to wear heels every day. And while I wouldn't call my previous work attire very "businessy," I did like to dress the part. After leaving my job, I went through a brief stint of wearing my yoga pants all the time [haven't we all, mamas?!]. In my defence, for a good 10 months of that time I was pregnant. And then postpartum. Anyway, now I feel like I have finally settled on more of a casual everyday 'mom style.'
One of the things I vowed never to do after becoming a mom was to wear a backpack. Despite how convenient everyone claimed they were, I just couldn't see myself actually wearing one. It's kinda like the whole minivan factor. Yeah, it's convenient. But it's a backpack [minivan].
Well last year I got this Nena & Co. day bag and it has been on heavy rotation ever since. So when I heard that Nena was planning to add straps to their wonderful bags to make them backpack optional, I was sold! Bonus that I love this company because they employ local Guatemalan artisans to hand make each bag. And each piece is unique because it is made from vintage Huipil [a special hand woven shirt in Guatemala].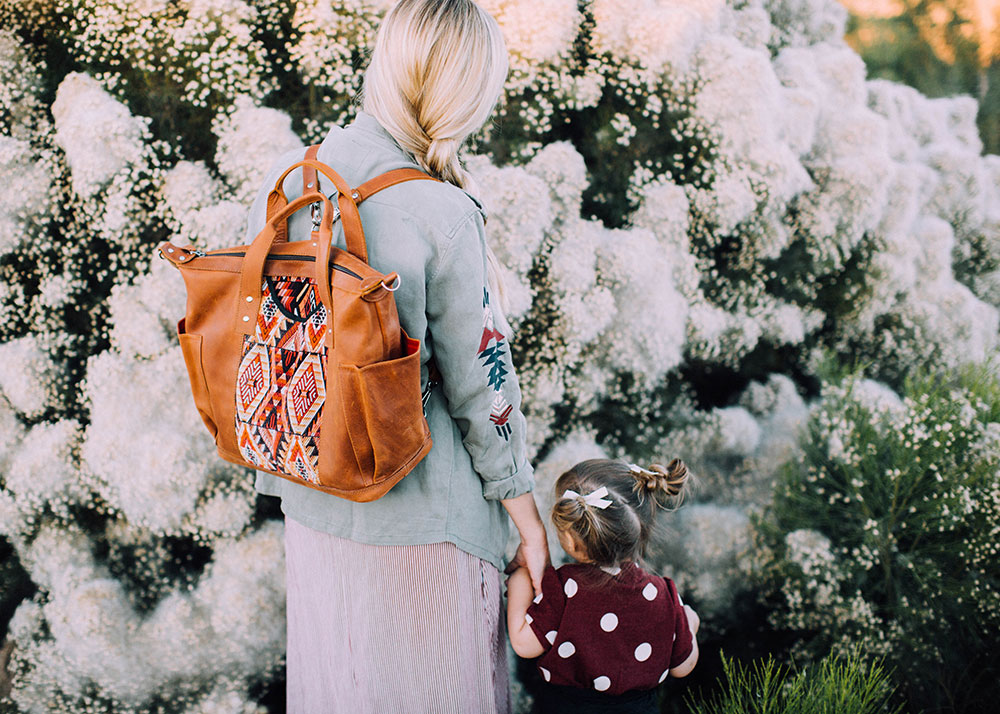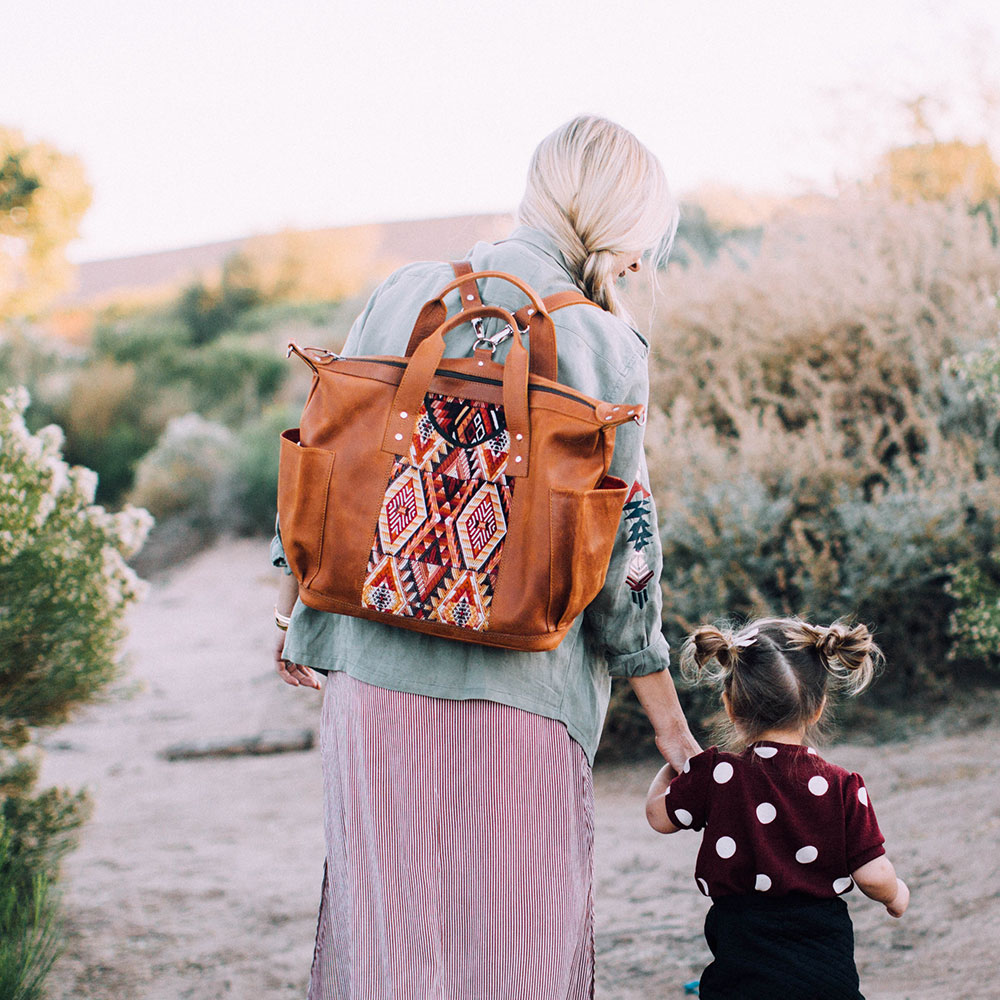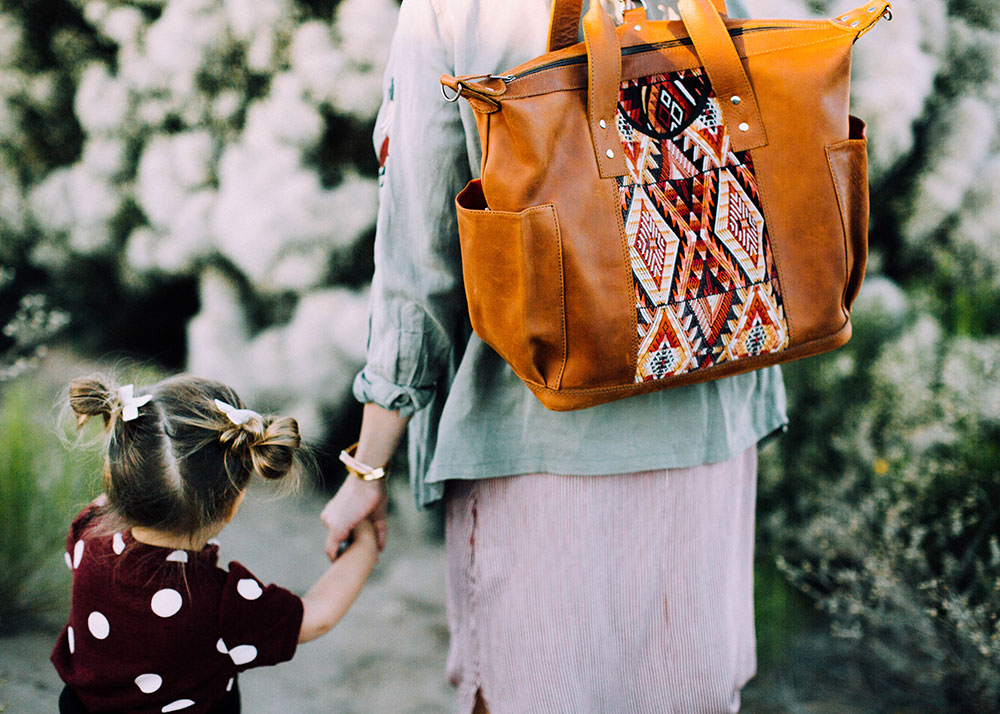 As you probably already know, my Twelve Days of Giveaways is going off right now on my Instagram and today is day six! And today, I have teamed up with Nena & Co. to give one lucky winner a $100 giftcard to Nena & Co., the makers of my beautiful new bag! But you can only enter over on my Instagram @thelovedesignedife.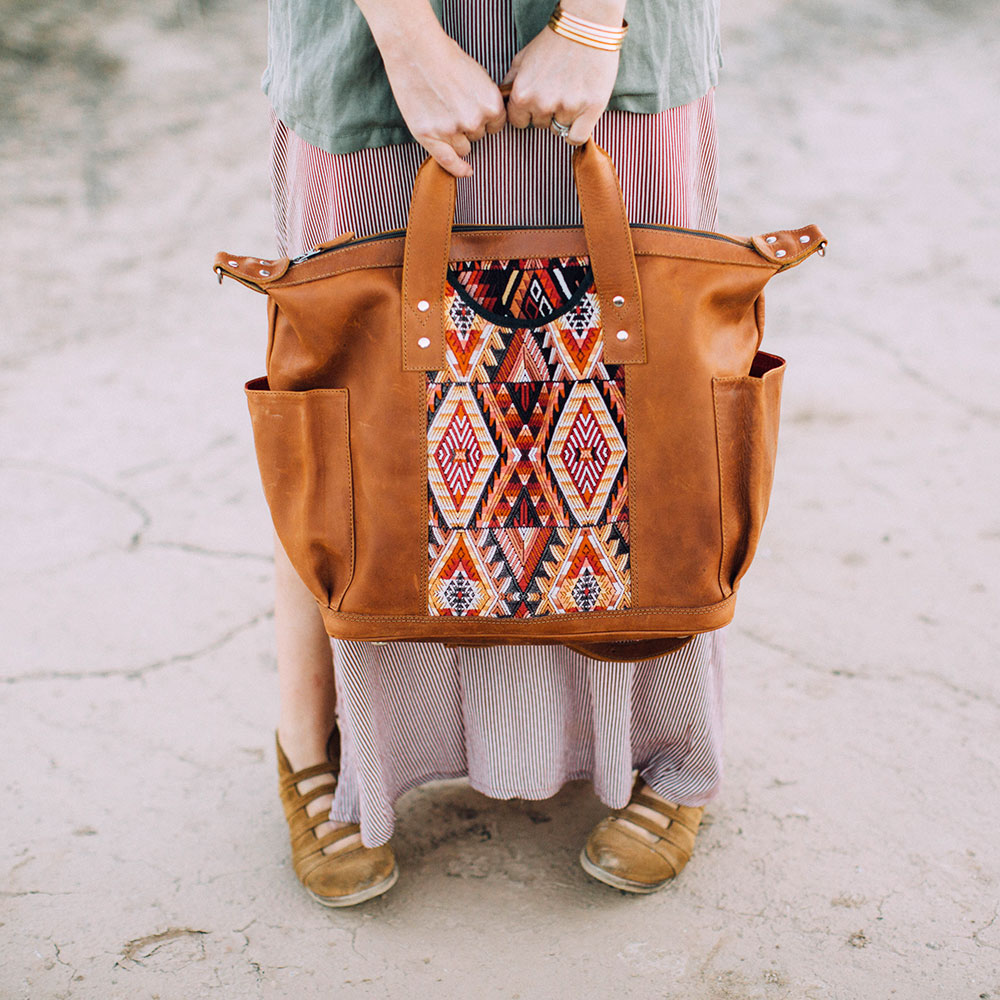 If you are loving our looks here as much as we are, stay tuned because later in the week, we are also giving away shop credits to Vida Moulin [my dress] and Crew & Lu [her outfit] on Insta!
on me: shirt jacket // dress // boots // backpack //
on her: hair bows // top // bloomers // tights [similar] // boots
Partial product was received in exchange for my honest feedback. All brands featured on The Love Designed Life are hand selected and styled by me, and as always, all opinions expressed here are my own. This post does also contain some affiliate links. Thanks for supporting our family's little blog by shopping through our links.