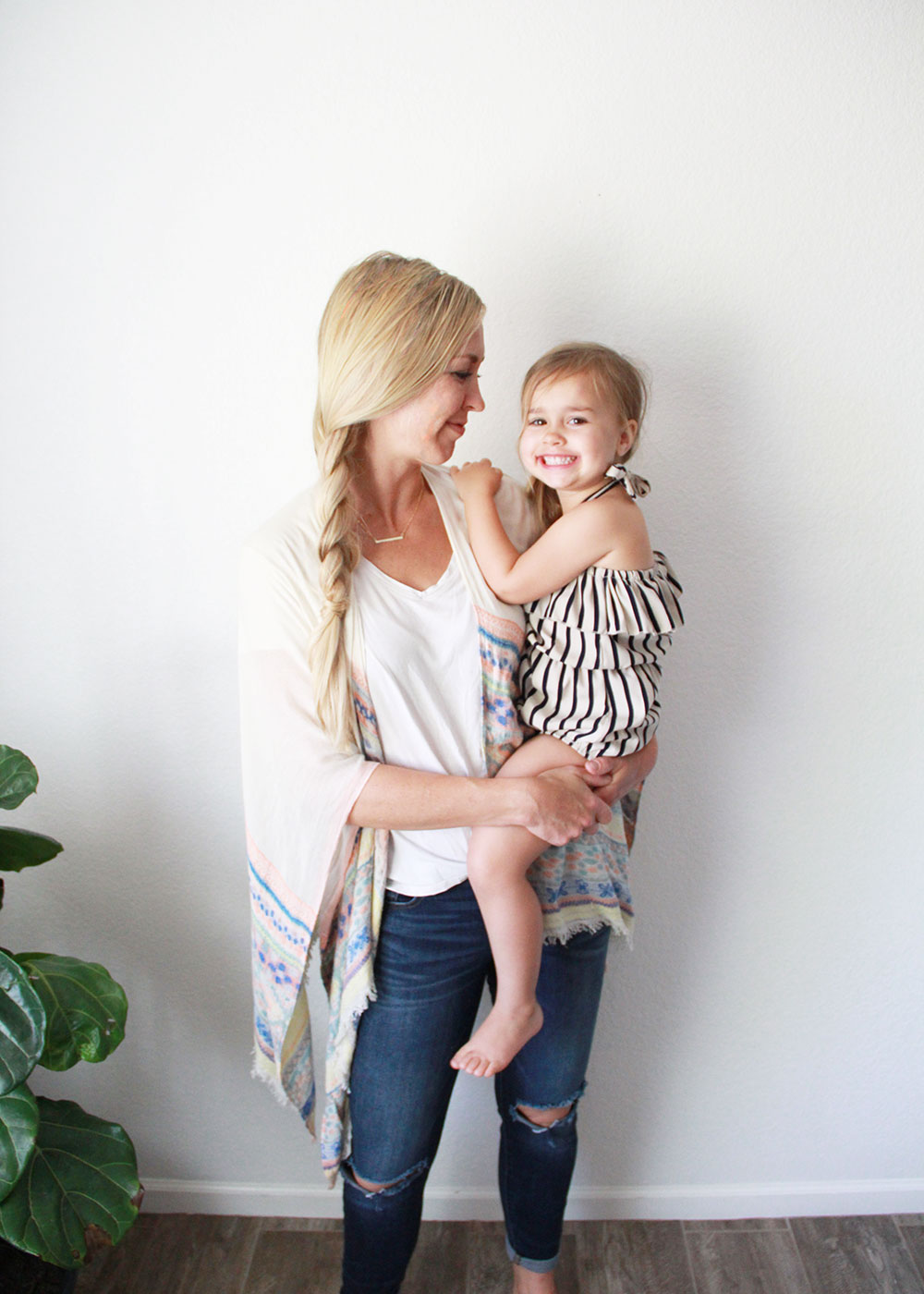 My favorite gift for any Mother's Day every year is brunch, a little family time, and a little bit of alone time in any form I can get it. But, a little gift here and there never hurts! I know it is still a month away, but it's never to early to start thinking about what mama wants! So I wanted to share a few ideas I had this year. Pass this onto your significant other who needs a little hint, hint. 😉
o n e | I have always been a proponent of documenting your days. This time when our babes are little is HARD. When you're in it, it can be so hard to see the beauty. But then you wake up one day and a year has gone by and those baby toes aren't so tiny anymore and… cue the mom tears. That's why I am so passionate about my mother + child co. project [a collaboration with my photographer friend Stacey of Dream Photography Studio]. I do all the styling and we also provide a hair + makeup artist for our special mamas. I get emotional at every session where I get to help make a mama feel beautiful and confident in their motherhood and capture it on camera. Literally the best feeling!
This season, we decided to open up a second day for our Phoenix pop-up sessions that are coming up this weekend [we usually only do one day], and we sold out in a matter of days! It made me so happy, I could cry! But if you missed out, don't worry. The good news is, we are also taking our show on the road this season! We will be in Los Angeles just before Mother's Day, May 12 + 13, 2017 and we do still have some spots open!
Here's just a few of my recent faves. To see more of our work, you can visit our Instagram @motherandchildco. And to get more info, just email us: motherandchildco@gmail.com.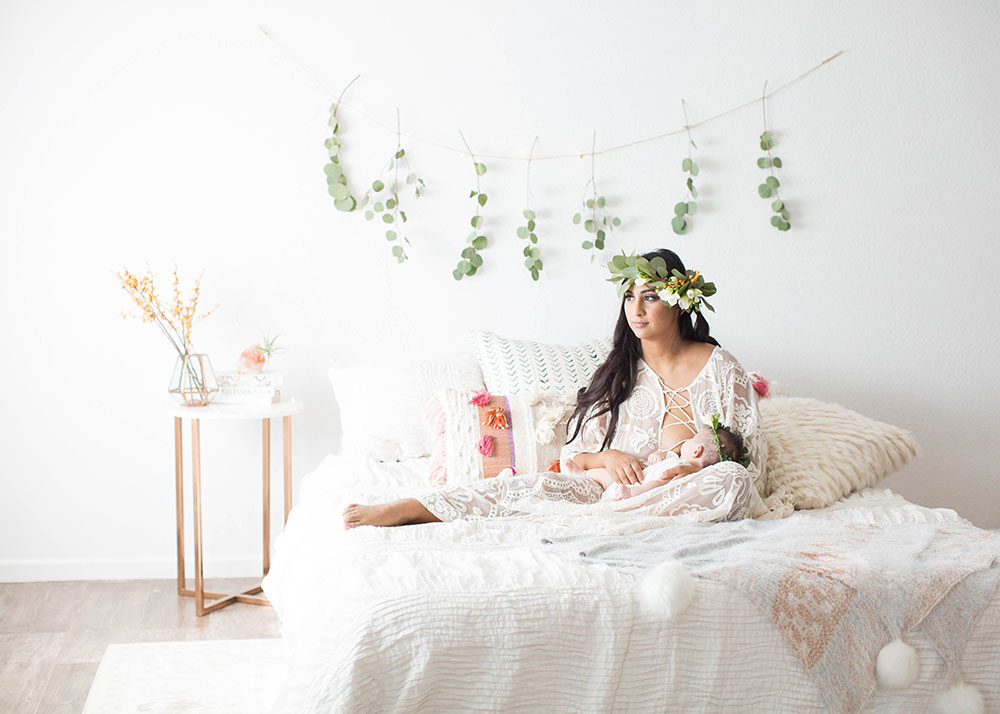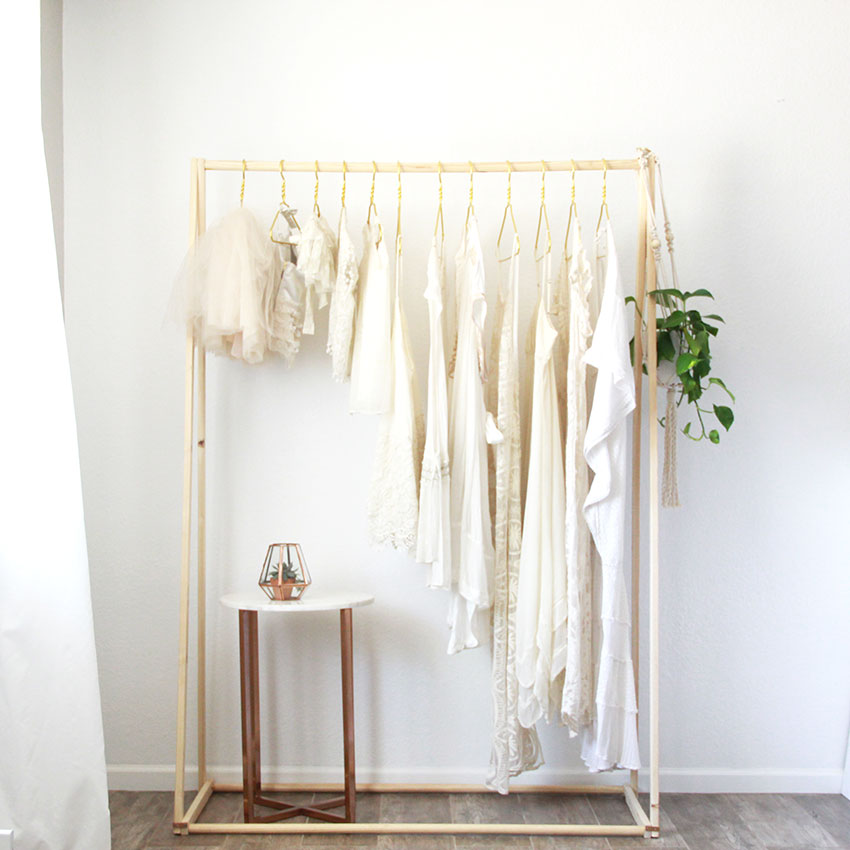 t w o  | A special piece of jewelry. I know, I know, so cliché, right? I am SO particular about jewelry too, so I actually usually do not prefer for my husband to pick things out for me as a "surprise." Haha. I have been searching for a meaningful motherhood jewelry piece for a couple of years now. Basically ever since I knew we were having a third, and that that would be our final baby. I wanted a piece that would represent all three of them. I was pretty sure I wanted a necklace and I love the bar style that is trending right now. Then I found this one by Lisa Leonard and I fell in love! It is so simple and minimal, and has the three stones to signify my three babies. You can actually make this a birthstone necklace, but I'm not a big fan of multi-color. Haha. So I kept all three stones clear! And if this necklace isn't your style, they have several other motherhood jewelry pieces that are modern and beautiful. You can get your kids names, birthstones, etc!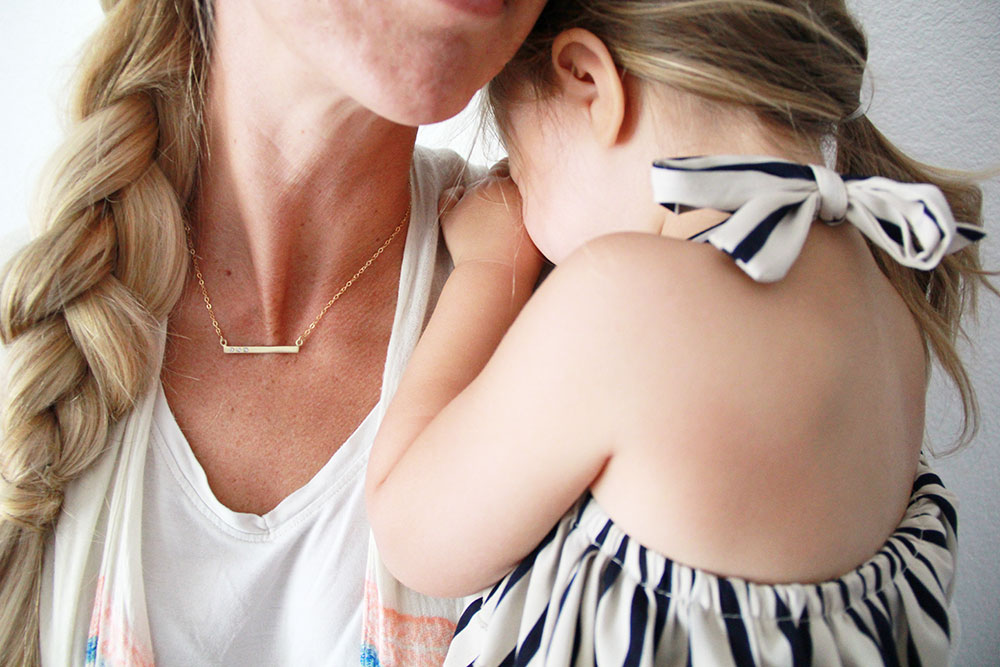 t h r e e |  A spa day. Ok again, I realize, this is not totally original. But I do think we as moms have a lot of guilt about taking a day or even just a few hours for ourselves on something so indulgent. Or perhaps, the budget won't allow for a fancy spa. Believe, I have been there, in both circumstances! So I just want to tell you – you deserve it. Force yourself to take that time alone. Really. Even if it's just a soak in a pretty flower filled tub. [I am guilty for doing this for my babies often, but I have never done it for myself!]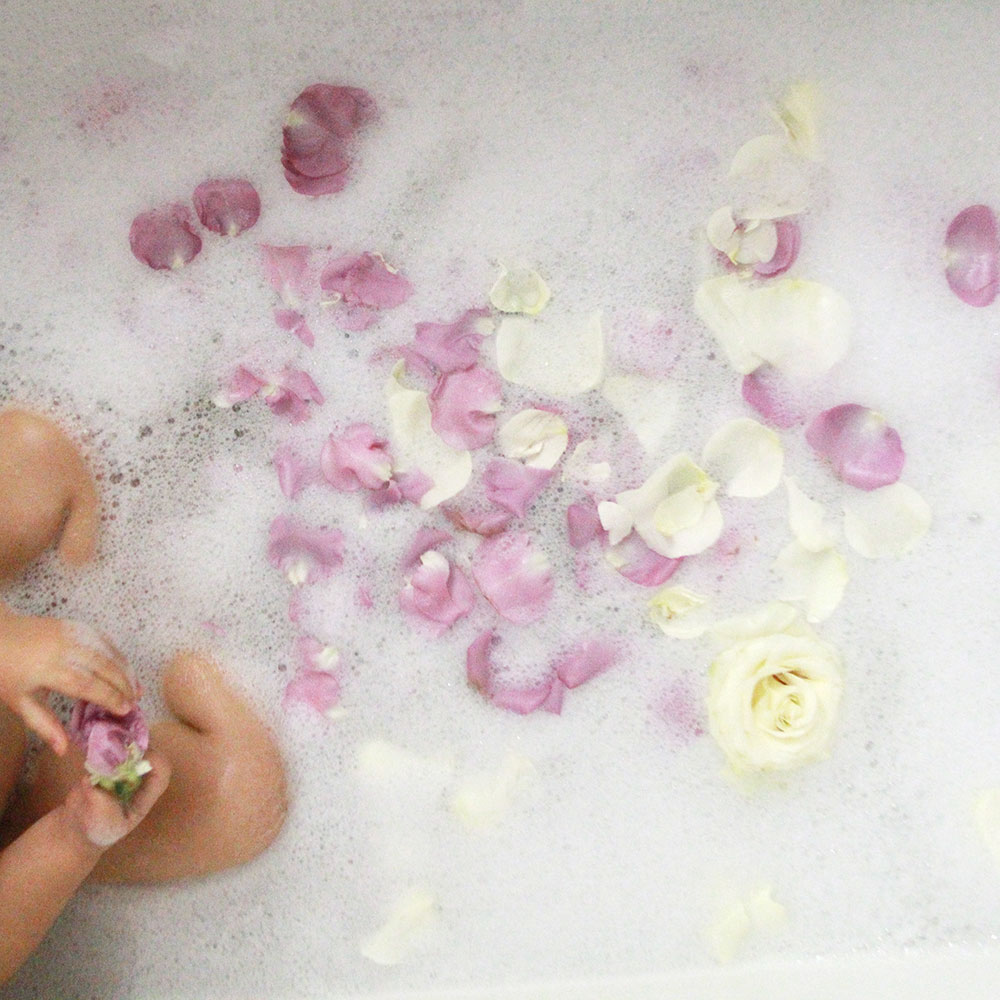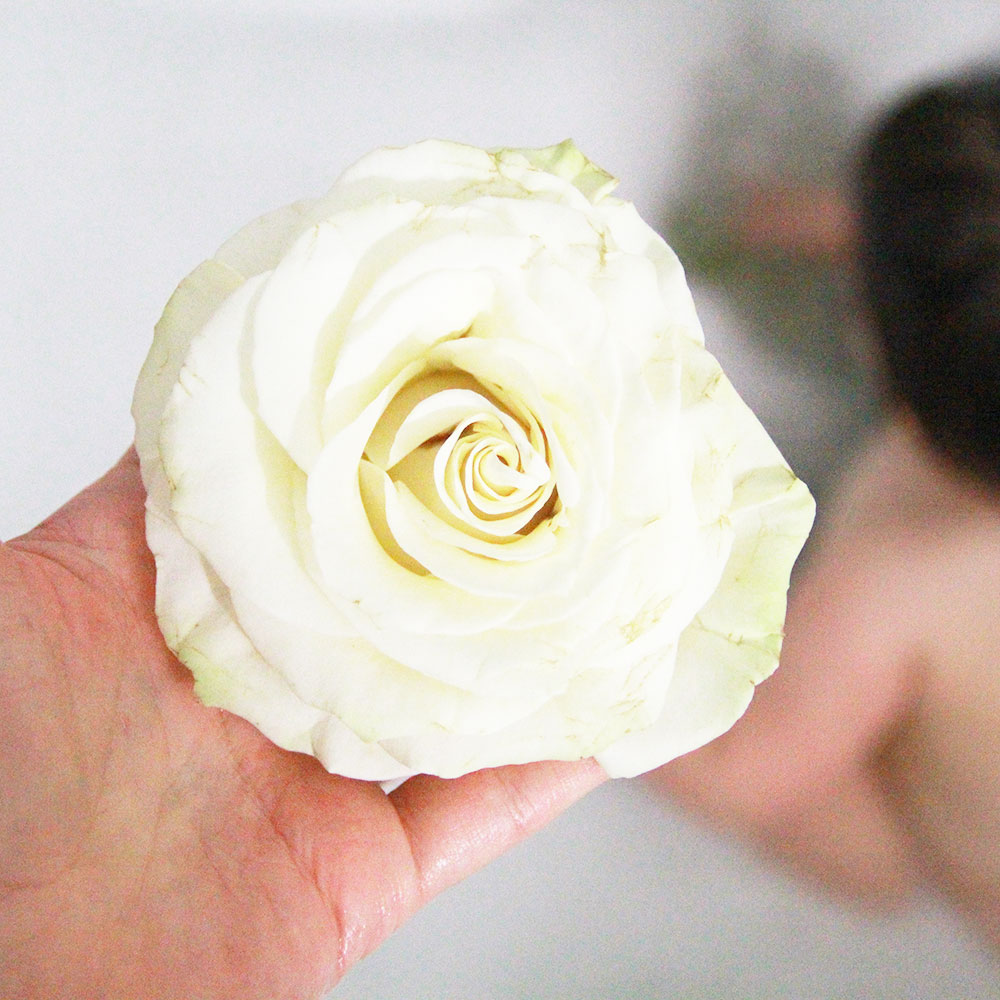 Happy Mother's Day mamas! Hope yours is a good one! xoxo
mother + child co. is a part of my business that I enjoy sharing with you here and hope to see some of your beautiful faces at as we grow and expand! Product was received from Lisa Leonard in exchange for me sharing honestly with you how much I love this piece. As always, all opinions expressed here are my own!