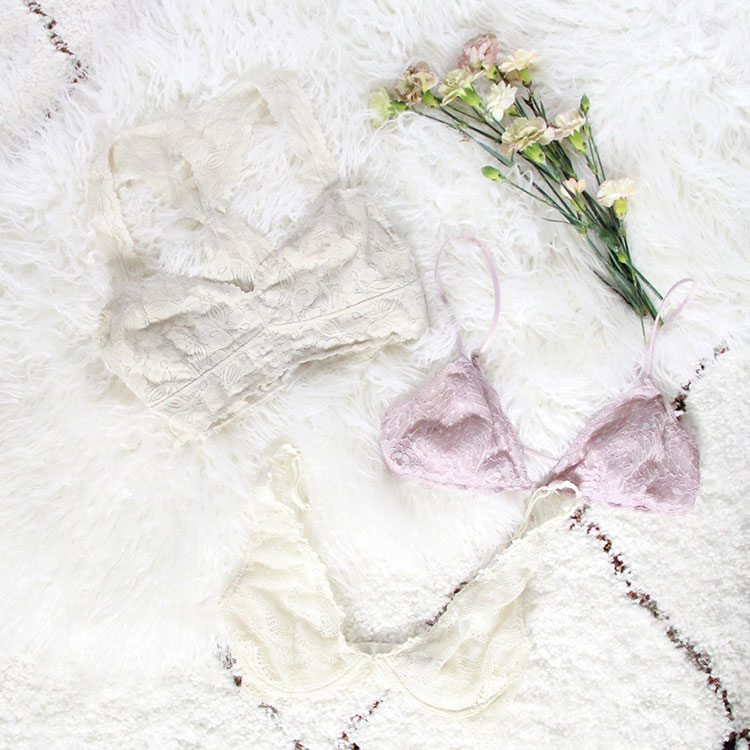 galloon lace racerback | essential triangle bra | lace plunge underwire
There are so many nursing bras out there and a lot of them are functional and comfortable for breastfeeding. But not too many of them are all that cute. As a naturally small chested woman, one of the things I had a really hard time with with each pregnancy and newborn stage was my ever-changing bust size. When I did shop for bigger sizes and nursing bras, I often found them frumpy and the shapes provided so much coverage, I couldn't really wear a lot of my existing wardrobe because the bulky nursing bra would be peeking out in some unflattering way.
In early pregnancy [especially the first time] my boobs were really tender and sore, and also grew a full cup size, so I needed new, supportive bras. At the time, I was more of an underwire fan, but was told that underwire bras are not a good idea for for pregnant women sometimes and especially not in the early stages of breastfeeding. I learned that lesson the hard way when I got mastitis with my first from wearing an underwire bra that was too small [but that worked with my outfit, obvi]. I went and got fitted again when my milk came in, as suggested by a sales lady at a lactation shop and found my size had grown again. I got the frumpy, supportive, non-underwire nursing bras and while they were functional, I always had a hard time getting dressed and feeling cute.
I still have some of those frumpy nursing bras that I use from time to time, but now that I am one year into breastfeeding with baby number three, my boobs have shrunk back down almost to their normal size so most of them don't fit anymore. I'm not sure how much longer I will be breastfeeding [hopefully for a few more months?] and in other good news, my boobs have more or less shrunk back down to their normal size. So lately my go-to bras are lacey, comfortable bras that look cute if they peak out from clothing and are easy to pull aside for breastfeeding!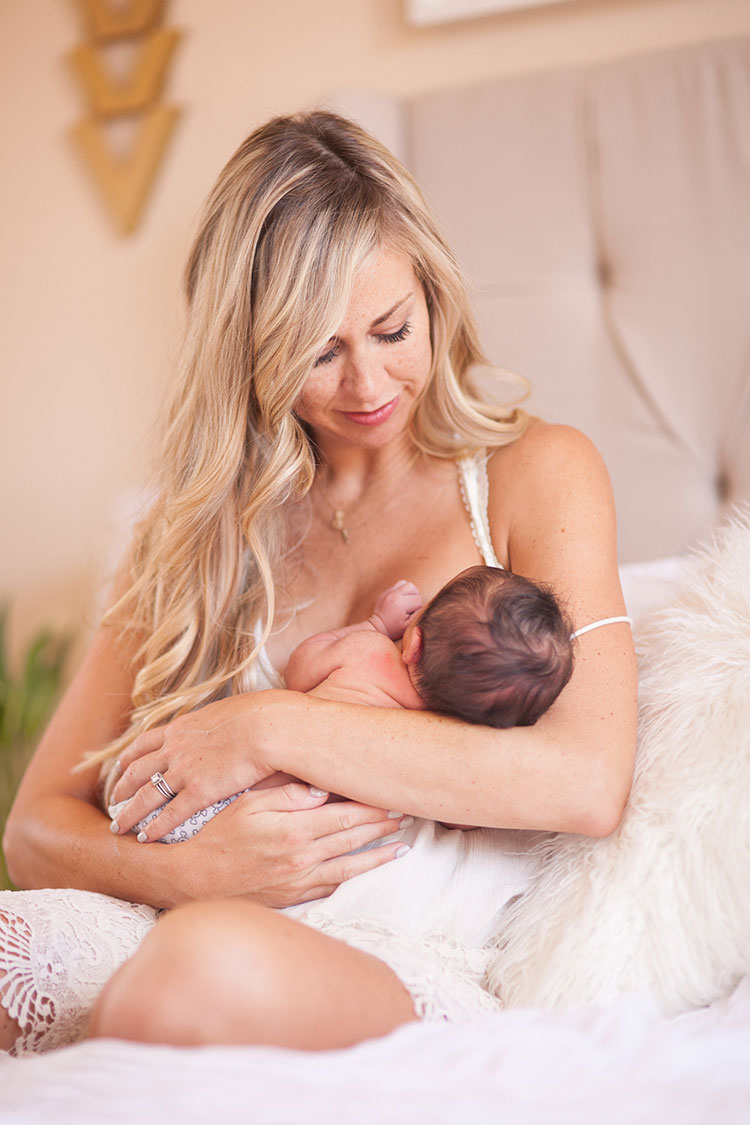 One of my go-to places for pretty bras lately is Free People. I wore this galloon lace racerback in ivory for my own Mother + Child Co. session when my babe was brand new. Even with very milk-full breasts, it was comfortable, supportive [enough] and easy to breastfeed in. AND Free People just announced this is on special for $20 [normally $38] now through Sunday!!
Also on sale through this weekend only they have 3 for $30 undies! [Discount applied at checkout, no code required.] Another mom of three problem: mine are in pretty sad shape, so I will probably be stocking up too!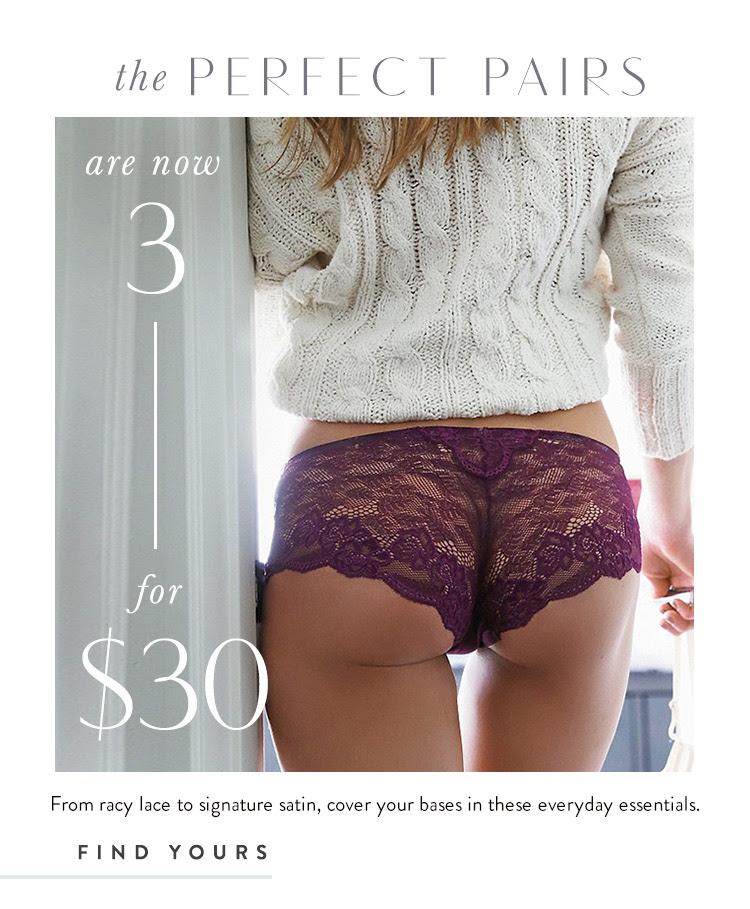 One bra that actually is a nursing bra that I LOVE is the incredibly functional Dairy Fairy pumping/nursing bra. It's also actually cute! If you are local here in Arizona, you can find them at Modern Milk. I am partial to this newest lacey style. So versatile, you will wear it every day!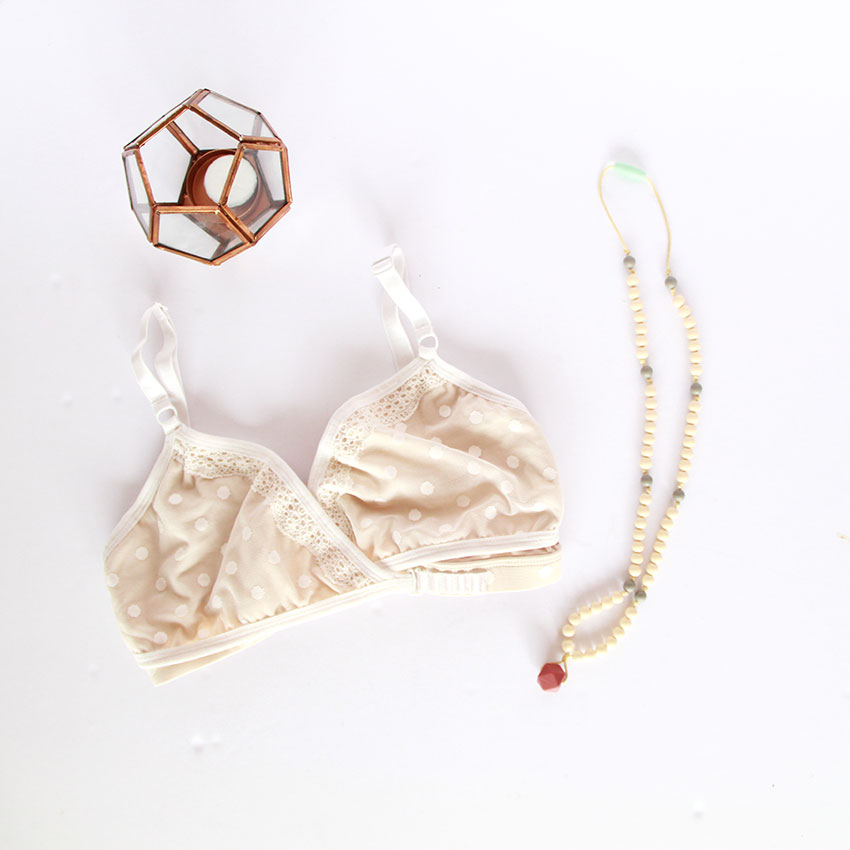 A final note, this post does contain some affiliate links. As always, all opinions expressed here are my own!