This post has been generously sponsored by Cuties. As always, all opinions expressed here are my own!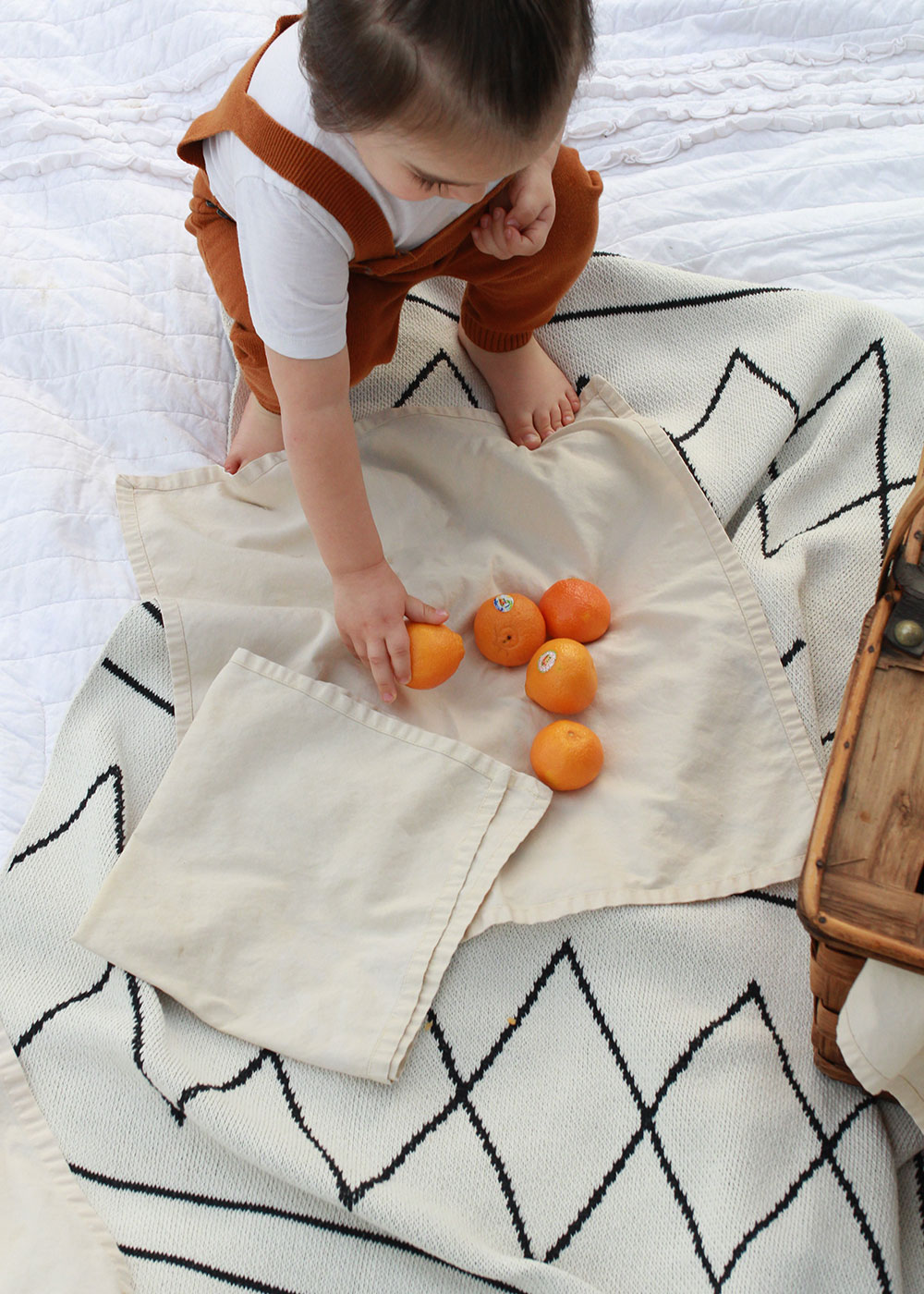 Lately around here we are all really enjoying the sunshine! The weather here in Arizona seems to take forever to cool off from the sweltering summer, but when it finally does, it is just blissful. A bit of a chill in the mornings, and then that warm afternoon sun sets in. Which means the kids and I can spend hours outside in the backyard. I just can't let them sit inside when it's so nice out!
One of the things we like to do when we are in our backyard is check out how our garden and citrus trees are growing. Taking on these citrus trees when we moved in has turned out to be quite a learning experience. But while we wait for our own various citrus fruit to grow, it's a good thing that Cuties from California are already in season and available in stores! To be honest I don't think it would matter if we did have fruit ready on our trees, because all of my kids love and ask for Cuties by name, all of the time! And I never say no because it is a sweet little treat that is also healthy and nutritious for them! [This is why we were all so excited to partner with Cuties!]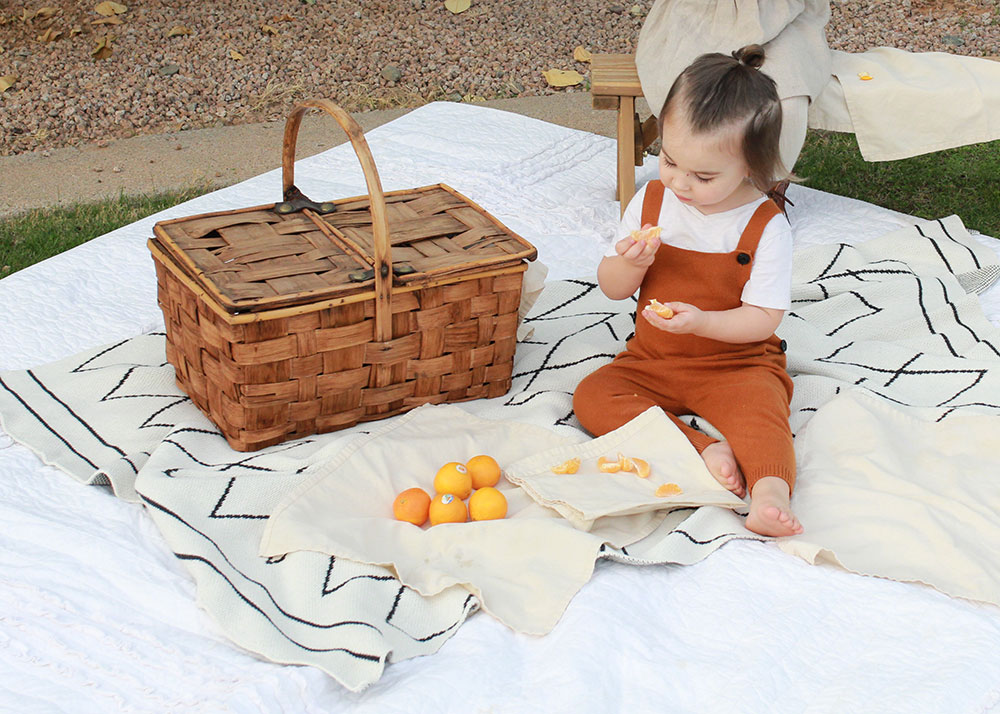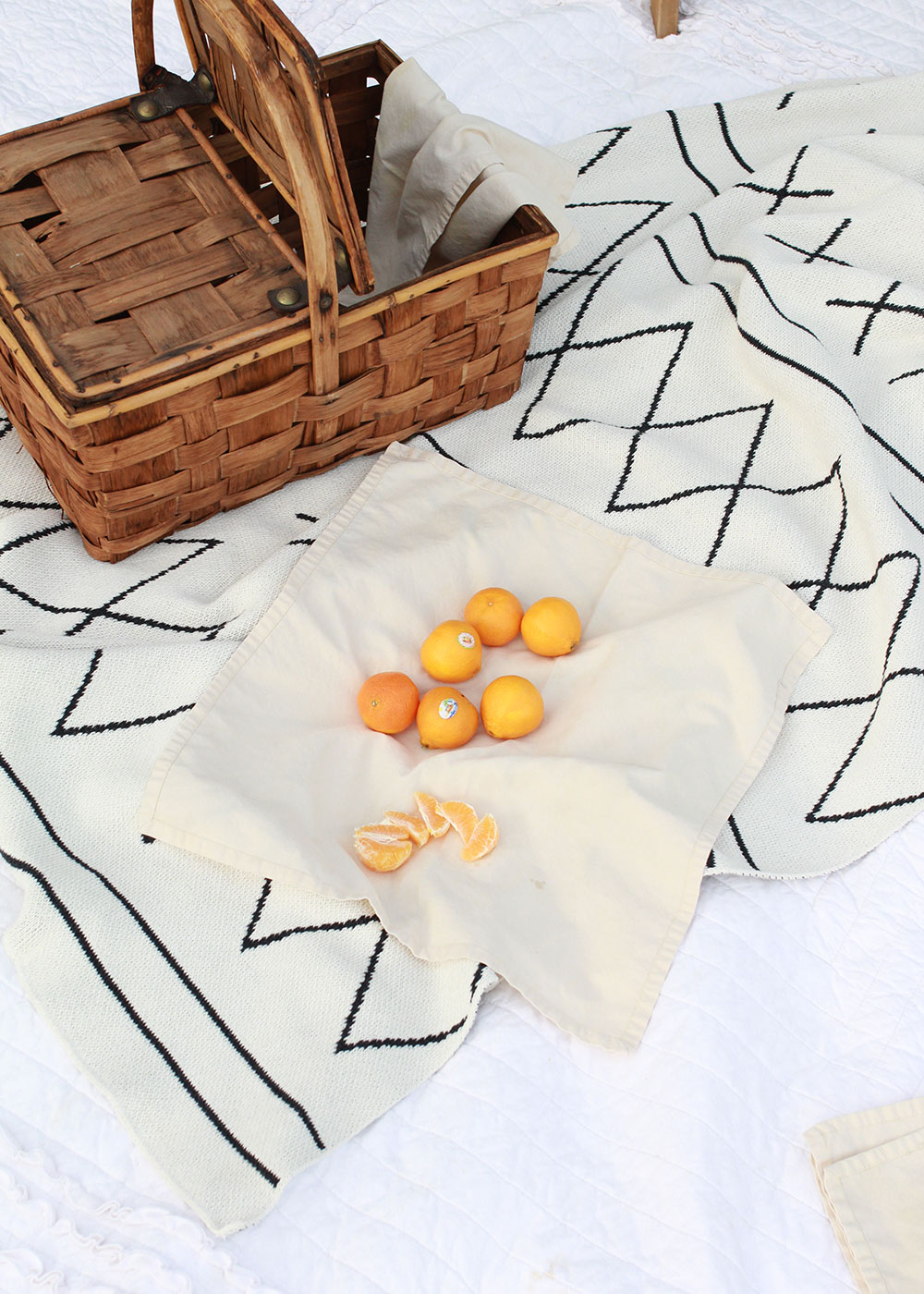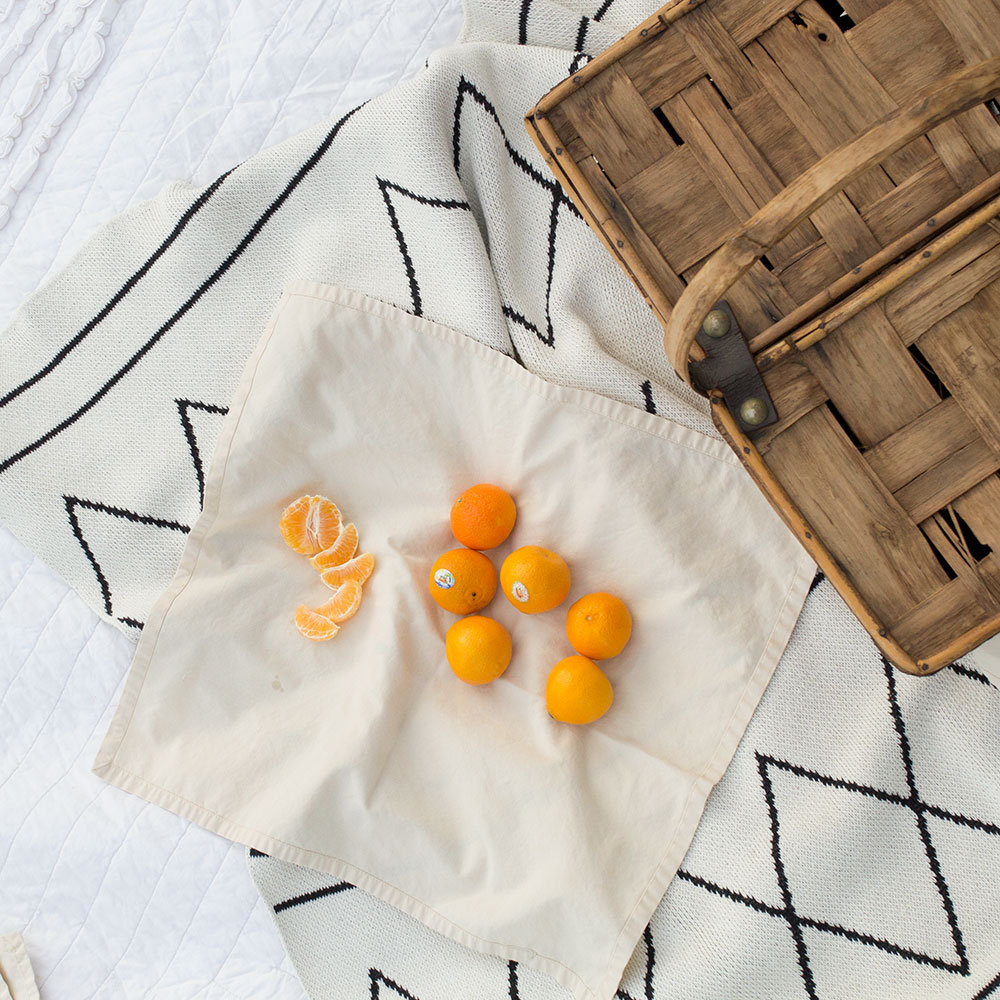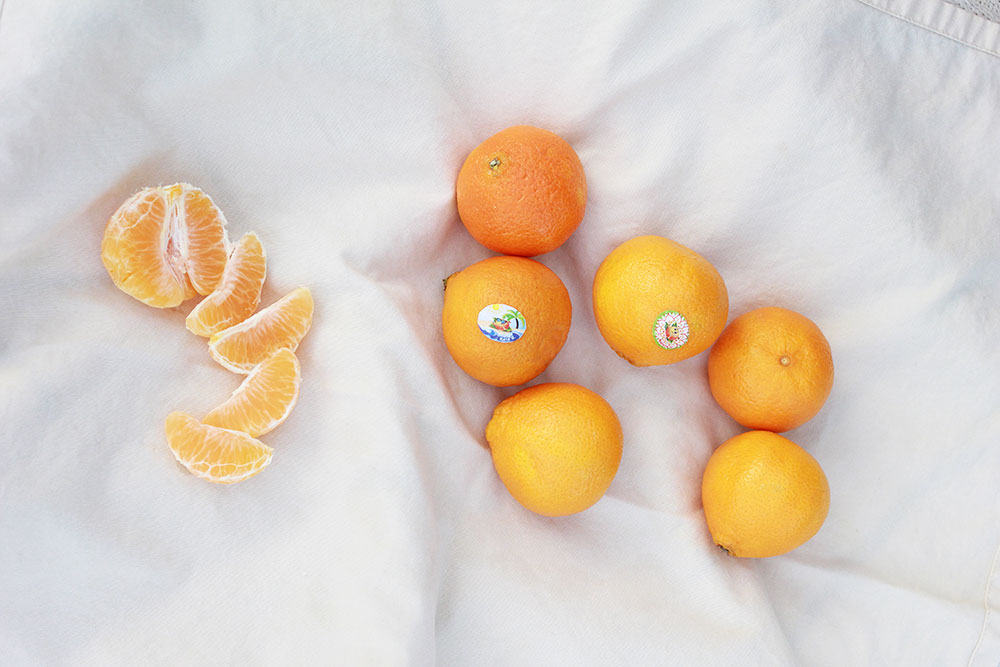 To celebrate Cuties season, they are also introducing the sweetest initiative #100DaysofSunshine. In a world that can be somewhat dark lately, Cuties is encouraging 100 days filled with love and sunshine straight from their California groves. Cuties remind us all that no matter how big our differences, they are no match for the power of love. How awesome is that? So brighten someone's day and share the sweetness of the season during #100DaysofSunshine.
Alessandra obviously isn't too keen on sharing her cutie with her brother in this moment. 😉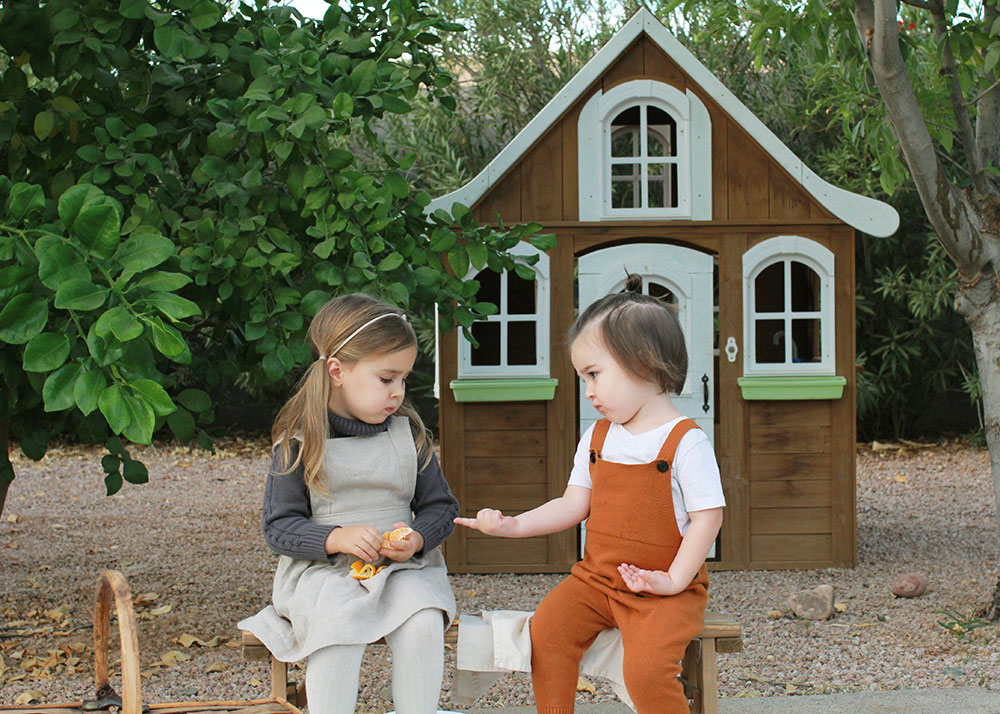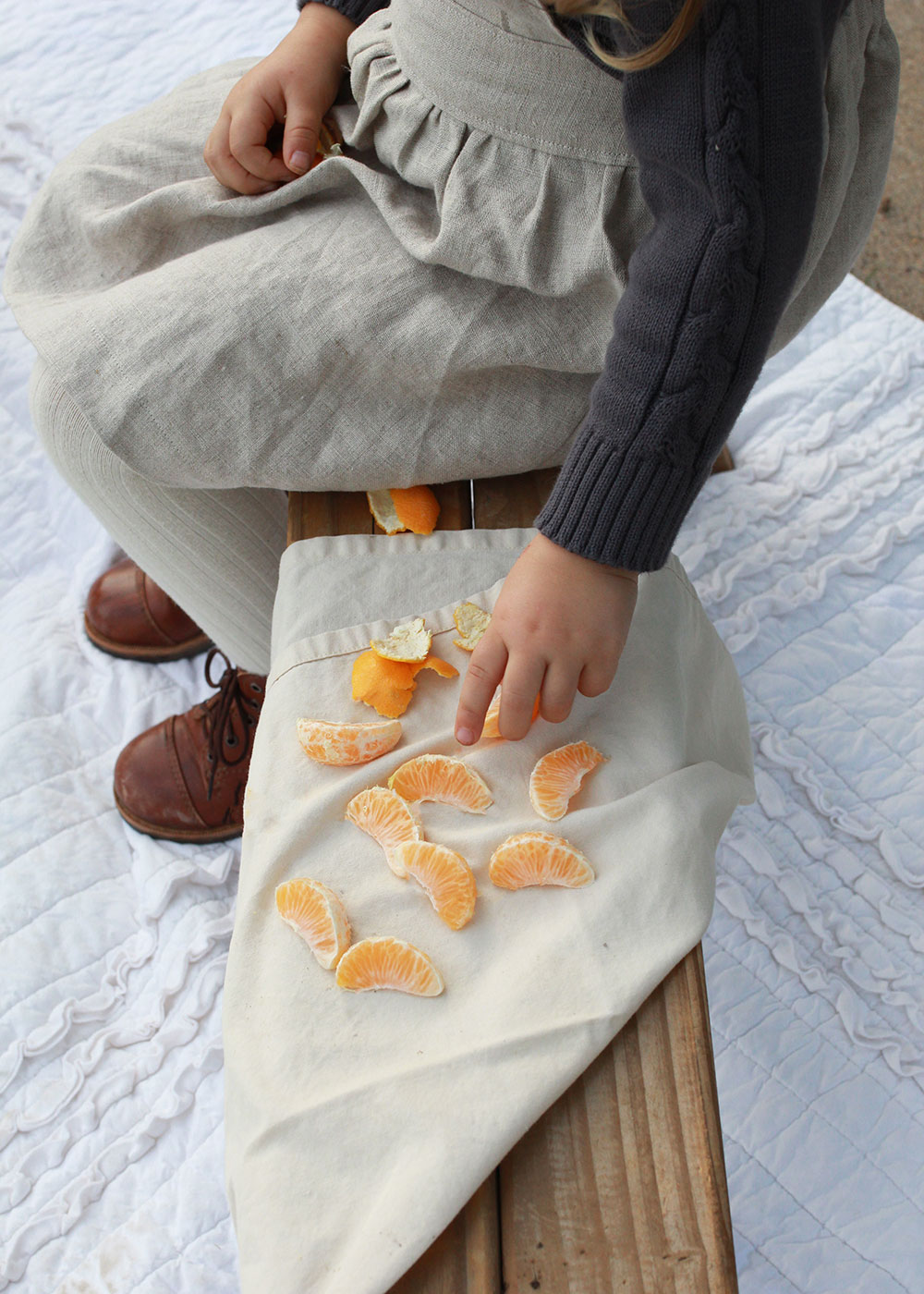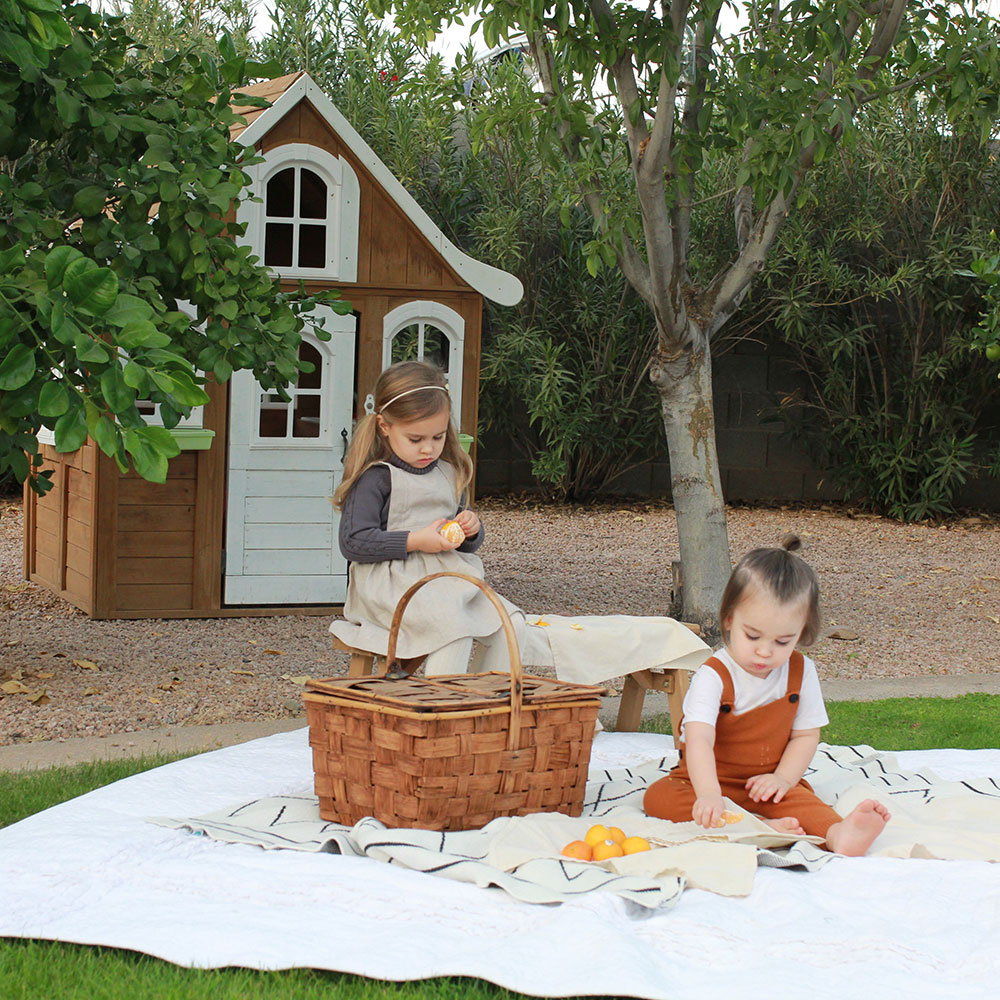 Cuties are a great way to show friends, teachers, classmates, or loved ones that you care this time of year. We love to send them to preschool just as they are, whole, as part of the shared snack when it's our turn. My daughter and her friends love peeling them themselves. Or as a part of the gift basket we will give to the kid's teachers!
And even though dad is traveling this week, this morning woke up early and made the kids waffles. Ok fine, actually we slept in and I just toasted frozen waffles. But I did add a little something extra, just for fun to show my love for them. Lion waffles for breakfast today! I'm not really much of a food artist, so whenever I do something like this, I just want to give myself a big 'ol pat on the back. Always just gunning for the "fun parent" award over here, guys. 😉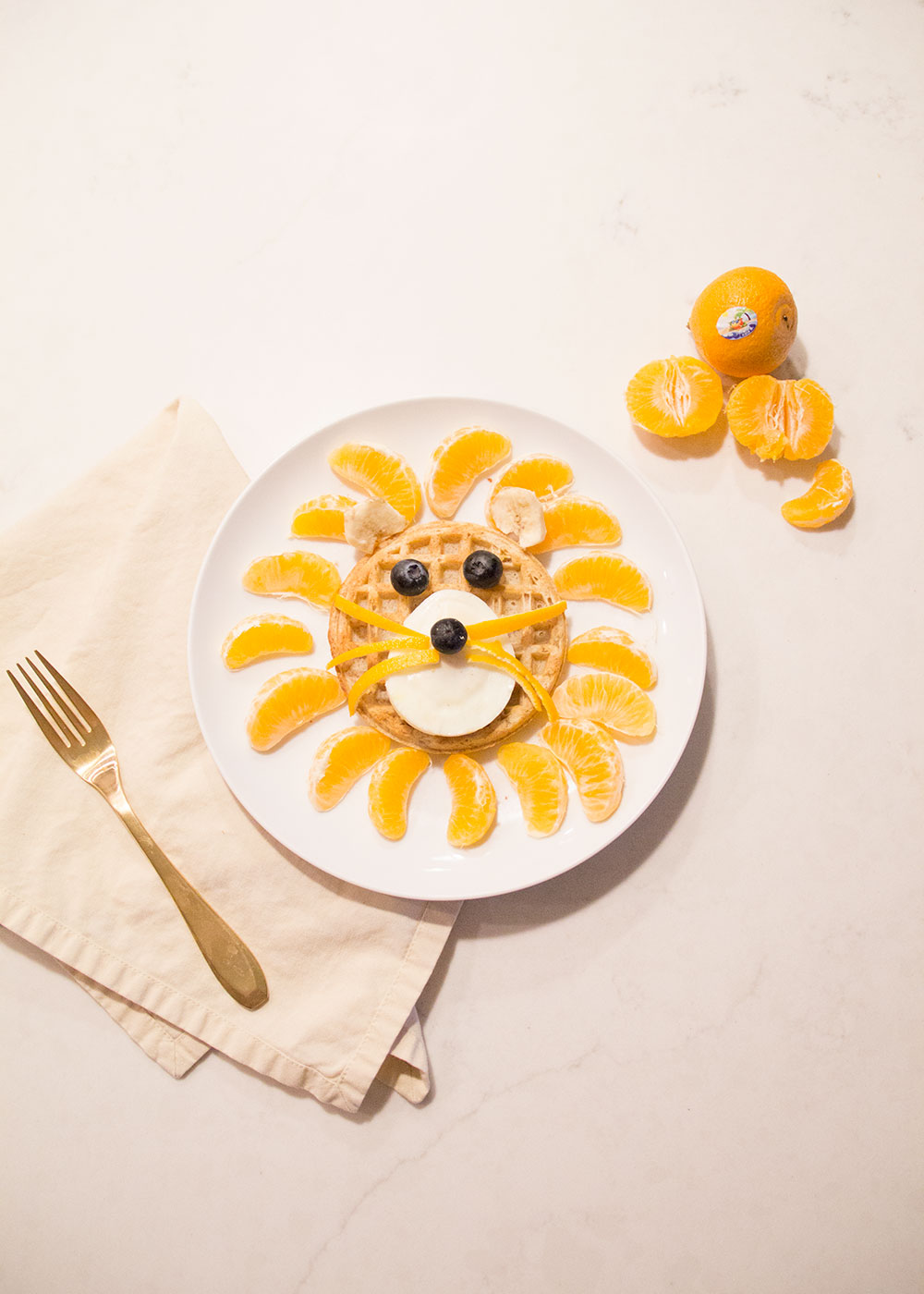 How do you eat your Cuties? I'm actually on the hunt currently for creative, healthy snacks and meals for my kiddos. We are in a rut! I am planning to get back into making more smoothies to add more vegetables and nutrition to the kid's diets. And since we all love pizza, I also need to get back to making this healthier version. But I need new ideas, so tell me all you best healthy kid food ideas/recipes in the comments below!
Again, thank you so much to Cuties for sponsoring this post.  As always, all opinions expressed here are my own!