Fall is finally here, which, even in the desert, means we finally get to welcome in fall styles! We have to work a little harder at finding fall in the desert. Last year, we took a trip to South Dakota to see what fall really looks like for the rest of the country. But we always love doing all the pumpkin patches we can squeeze in every October, even if we're staying close to home.
So this past weekend, we compromised a bit. A couple of friends and I headed up north with the kids to the Prescot area for some pumpkin patch fun! If you're not from the around here, pumpkin patches in the Phoenix area tend to be very hot and sweaty – which sort of lacks that certain "fall charm" you see around the rest of the 'gram, haha. So going up north for a few degrees cooler weather, and being able to wear our new fall outfits to enjoy the beautiful weather was totally worth it, in my book.
I was thrilled to partner up with Bohemian Mama and pick out some new favorites for the three little ones (and me too)! Looking through the Rylee + Cru autumn/winter '19 collection, adorably named Snowbird, it was almost impossible to not pick out every single piece. I mean, how could you say no to the sweetest denim jumpsuit for your little lady or the coolest joggers for the boys? But when I saw that little gingham dress and matching dress for me (you have to peek at all of those mommy 'n' me sets!), I knew this was going to be our new fall uniform.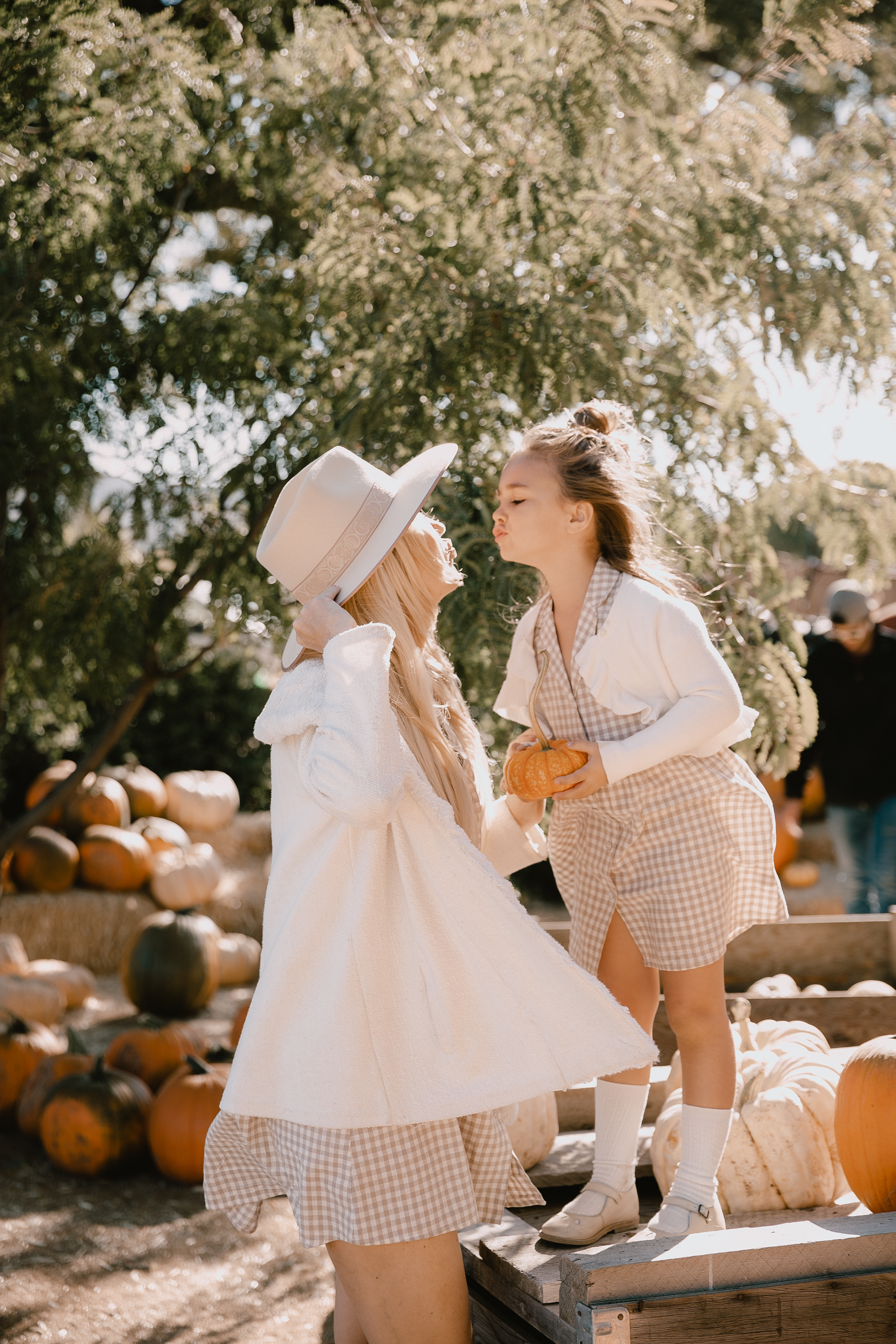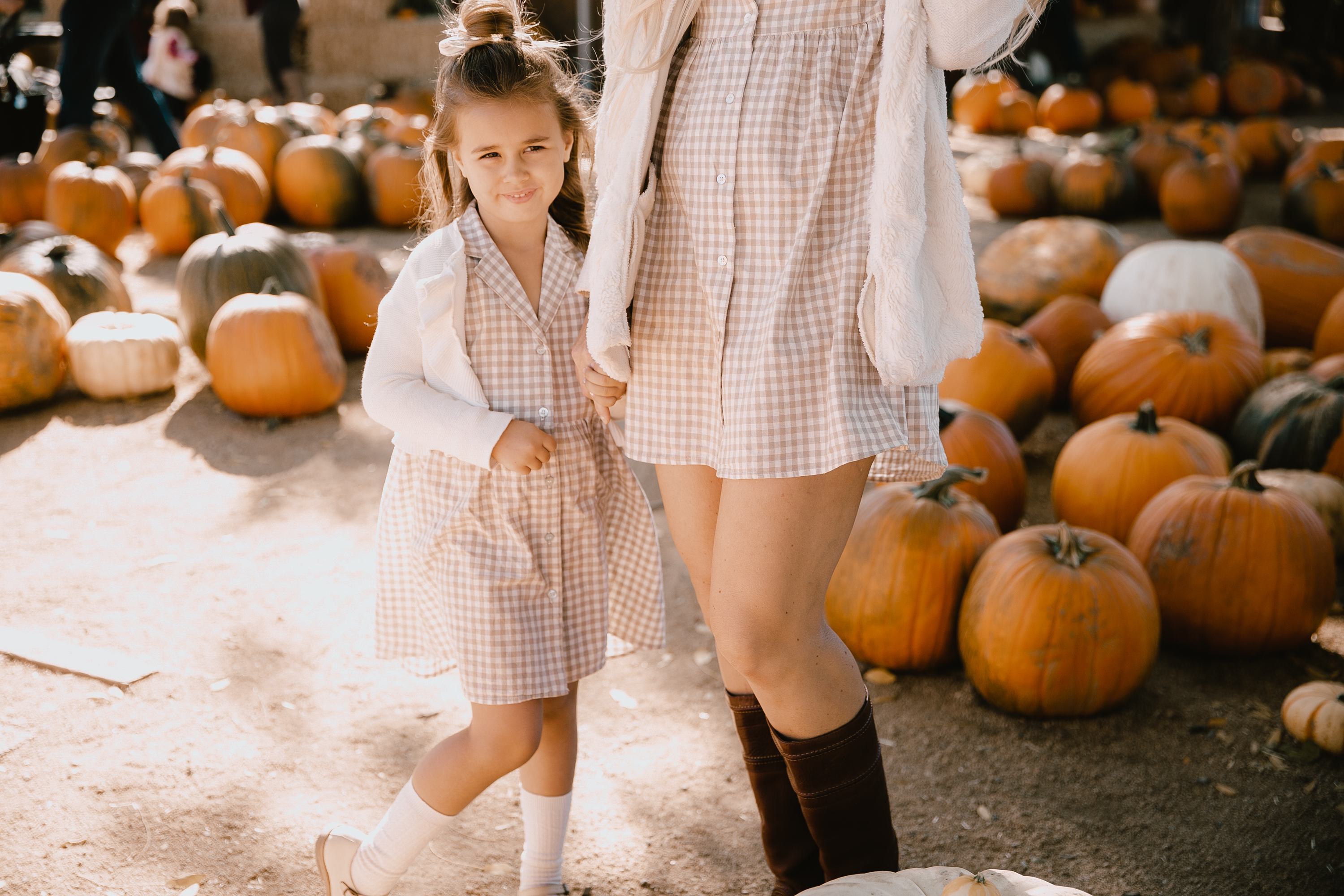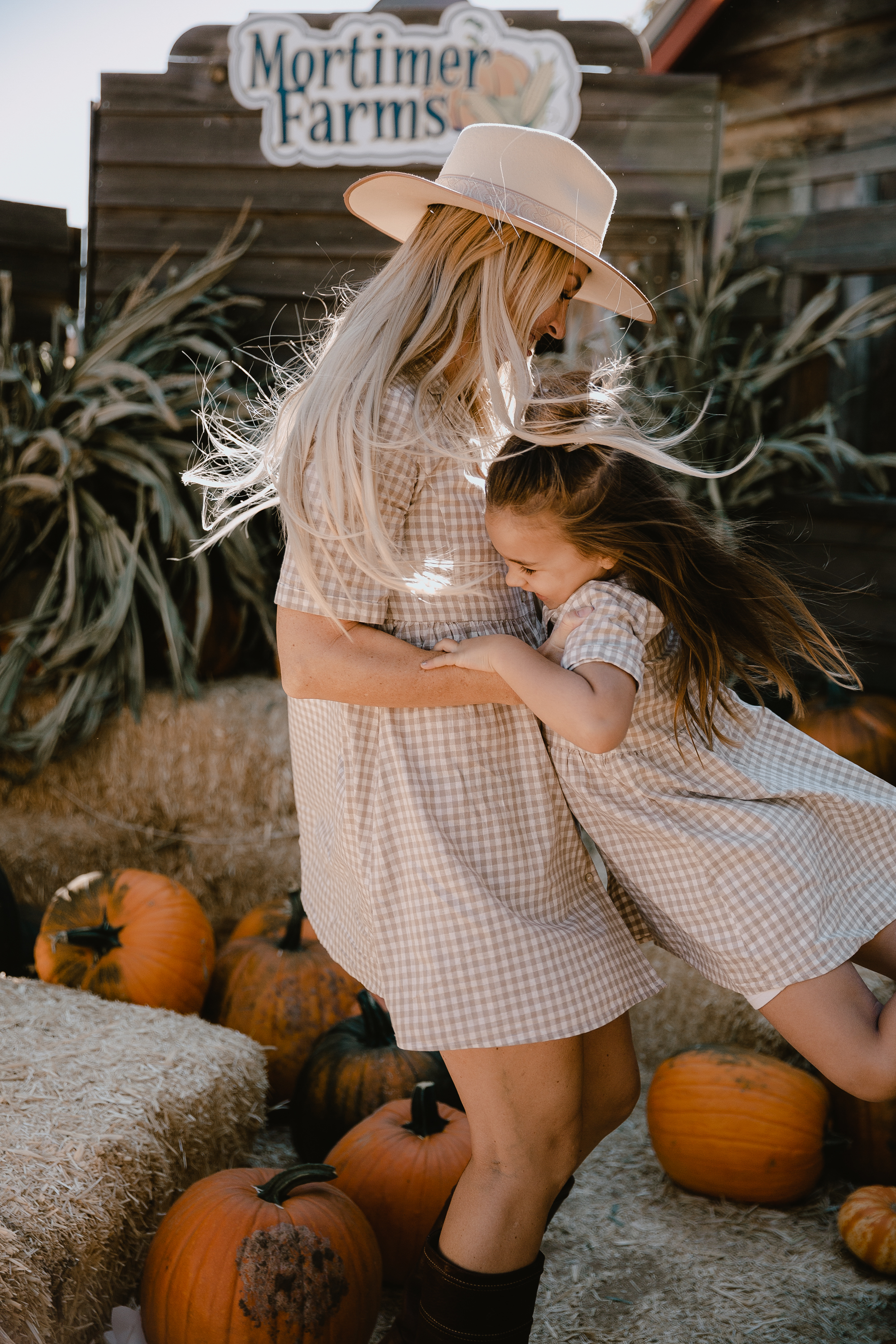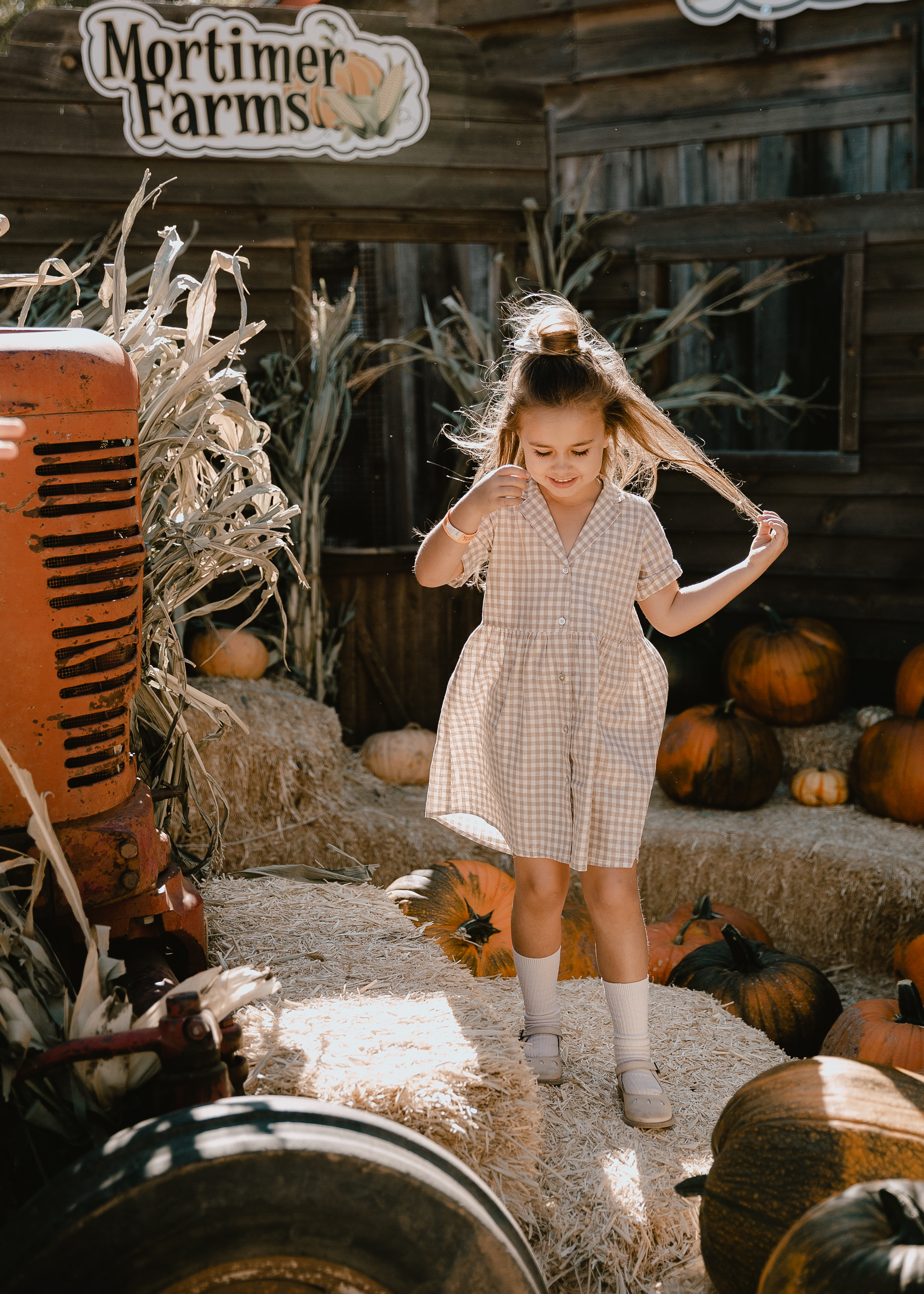 The hat I'm wearing here is also from Bohemian Mama, although this style is currently sold out. Be sure to check out all the other cute styles of hats they have on their website though! I may want them all. My husband may think I have a problem.
As you know, I love letting my kiddos show off their unique style, but most importantly, I want them to be comfortable enough to play around as much as they want to! Of course, I had to find the boys a new favorite look, too, and I knew they would both love a new shirt! I grabbed the checkered button-down shirt and that fun star-printed shirt because they're both loose enough to keep the boys moving, plus, with the patterns, I don't have to worry as much about stains. Living in the desert means that summer weather is still hanging around, but I love that these shirts are lightweight enough to keep the boys comfy while still bringing in a fall look with the long sleeves and the fun patterns.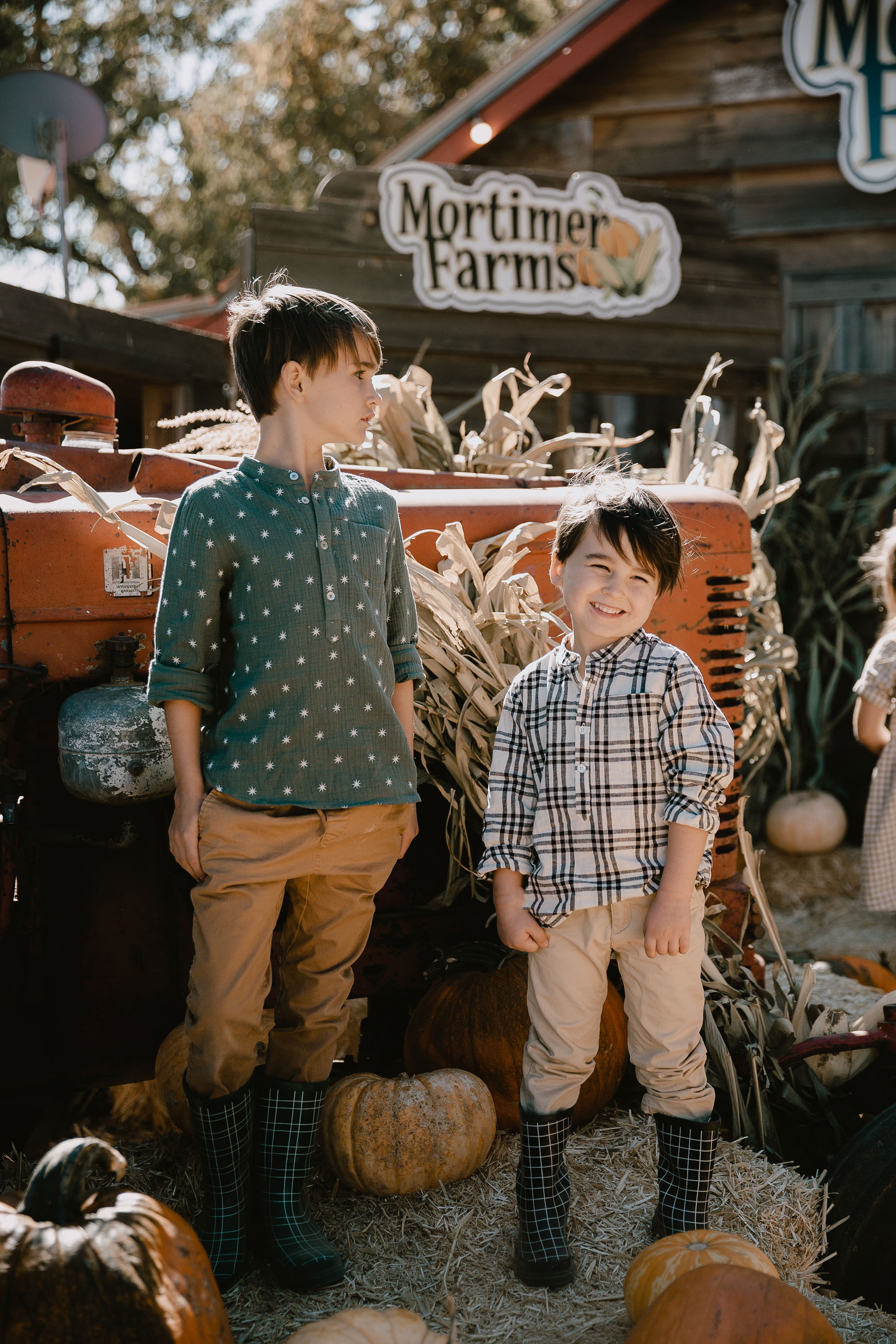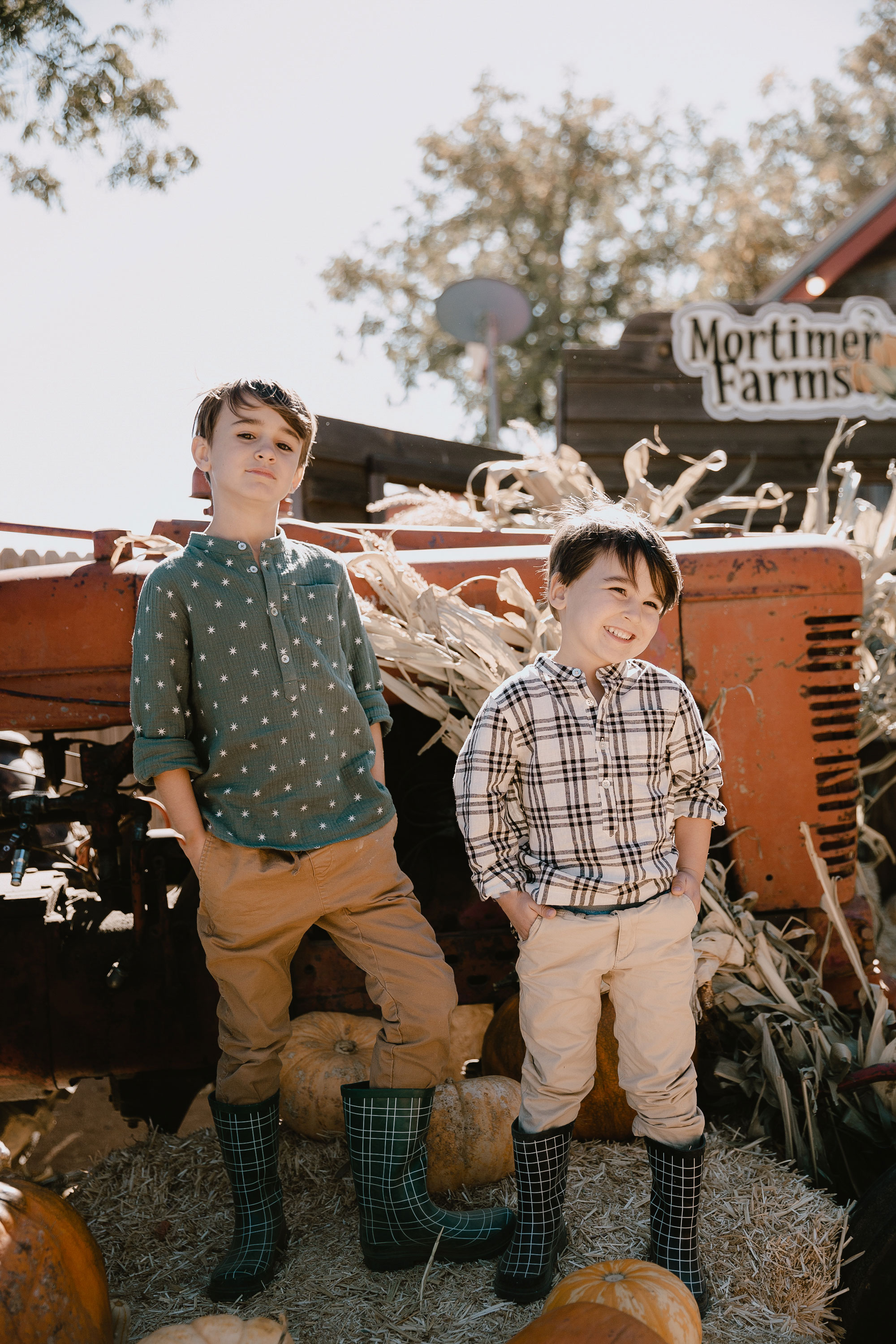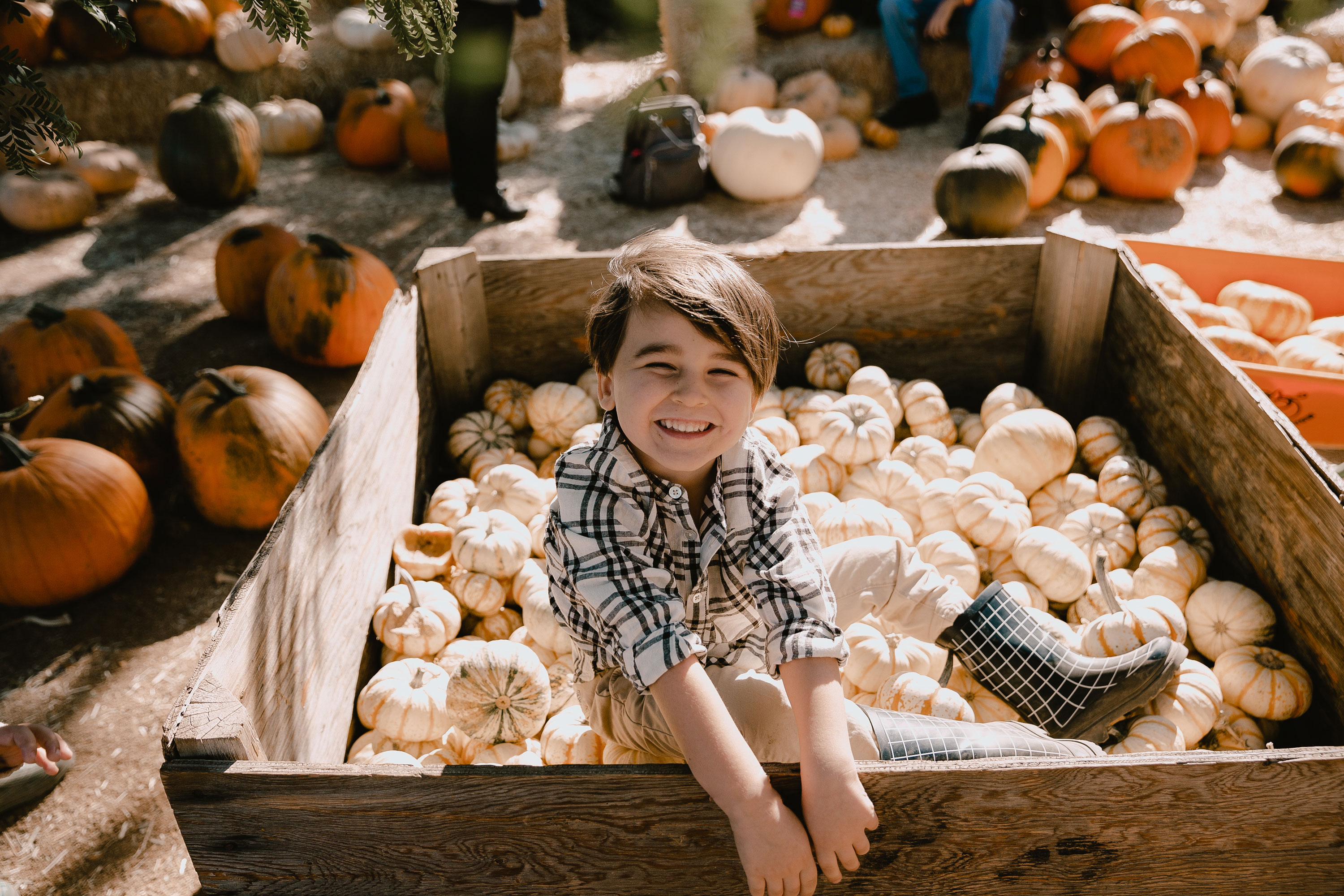 Even though I'm a summer girl forever, October and our warm desert falls sure do hold a special place in my heart.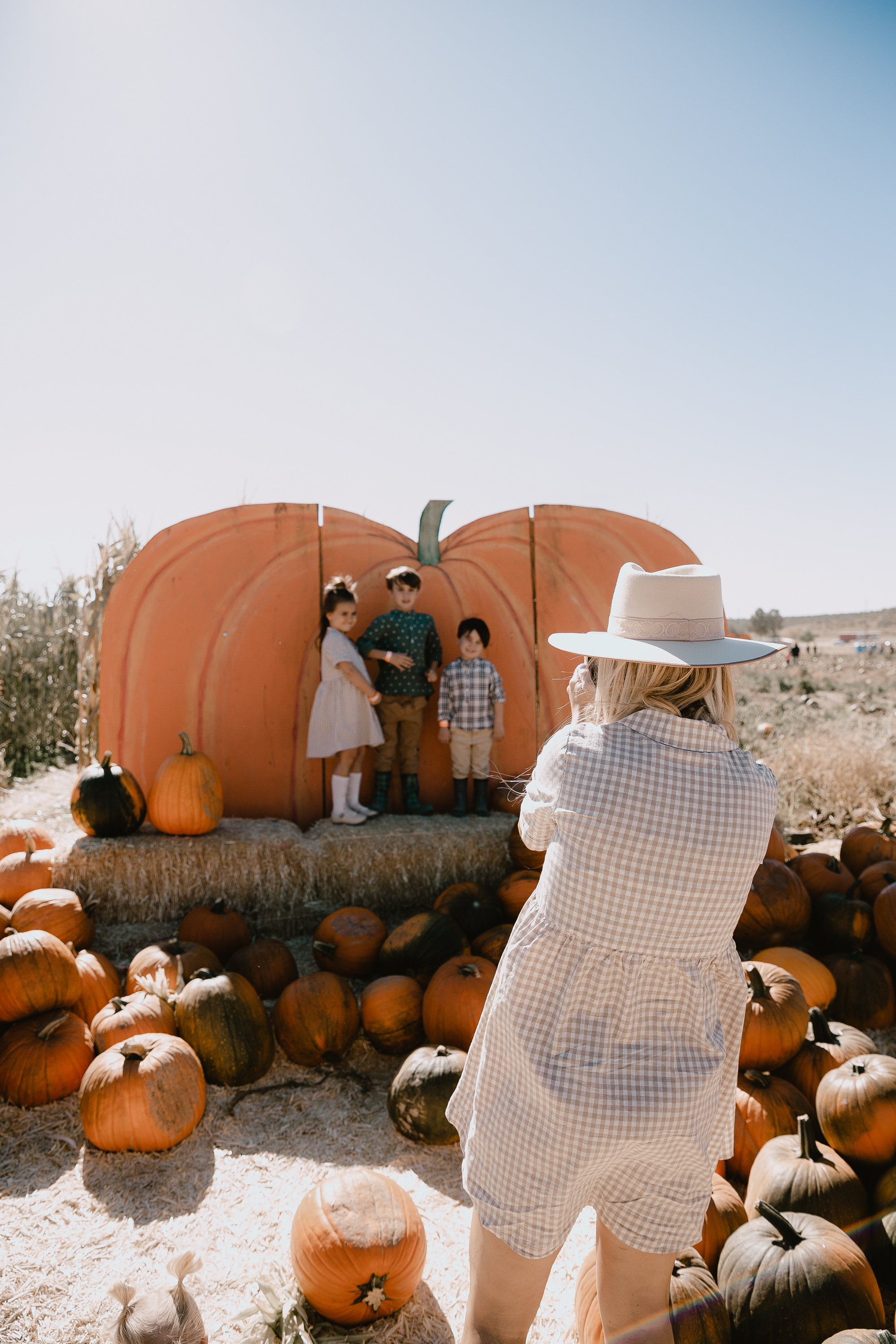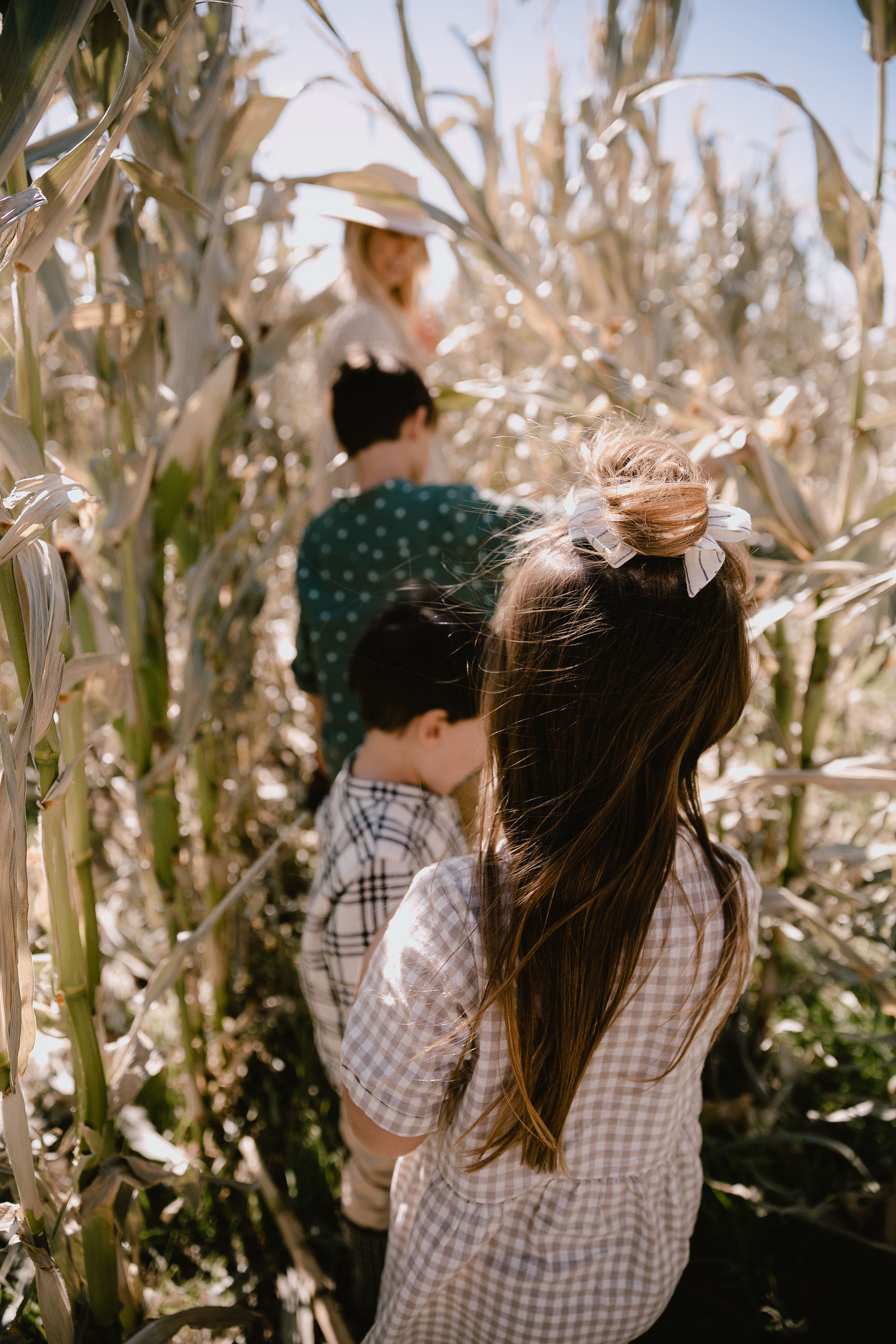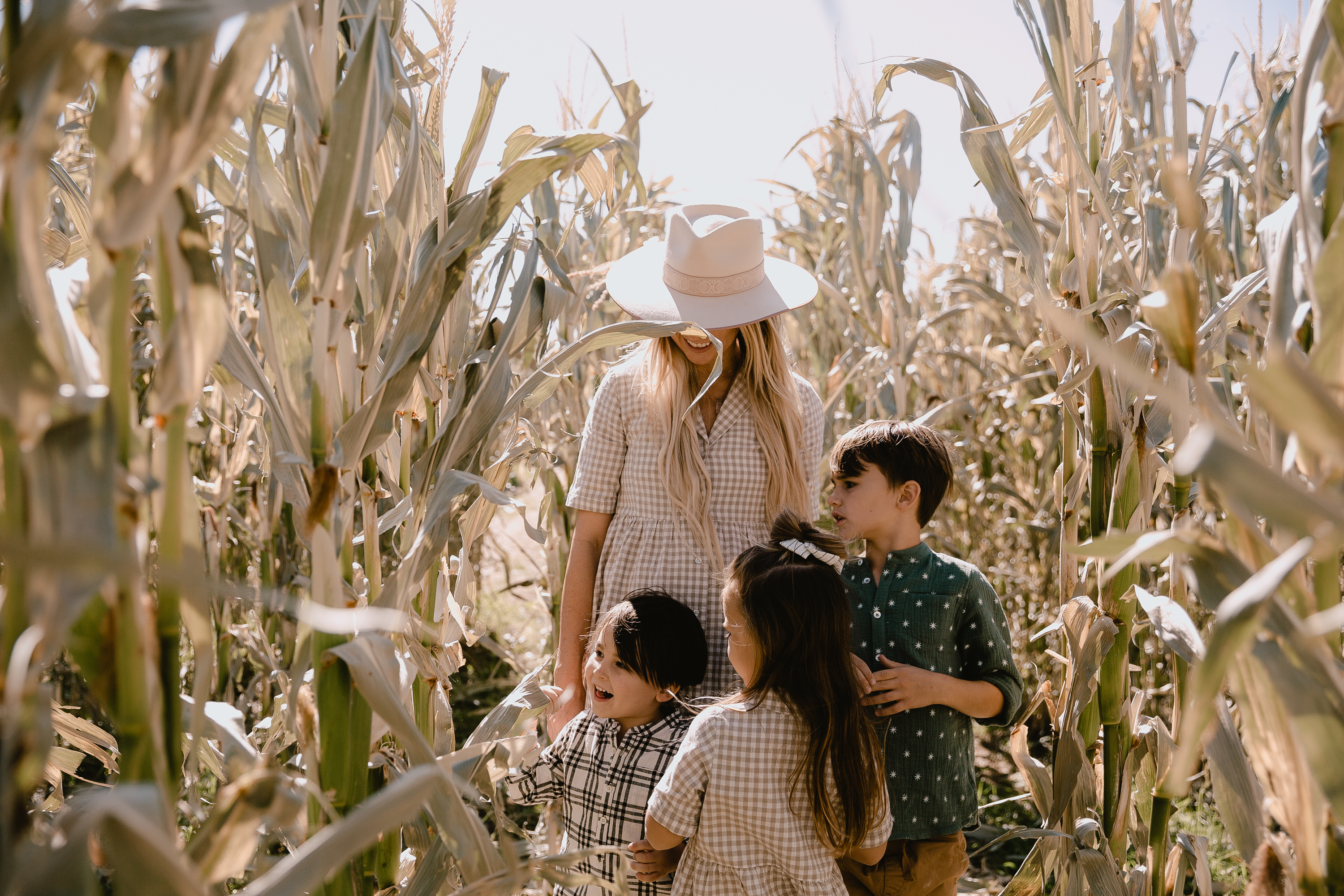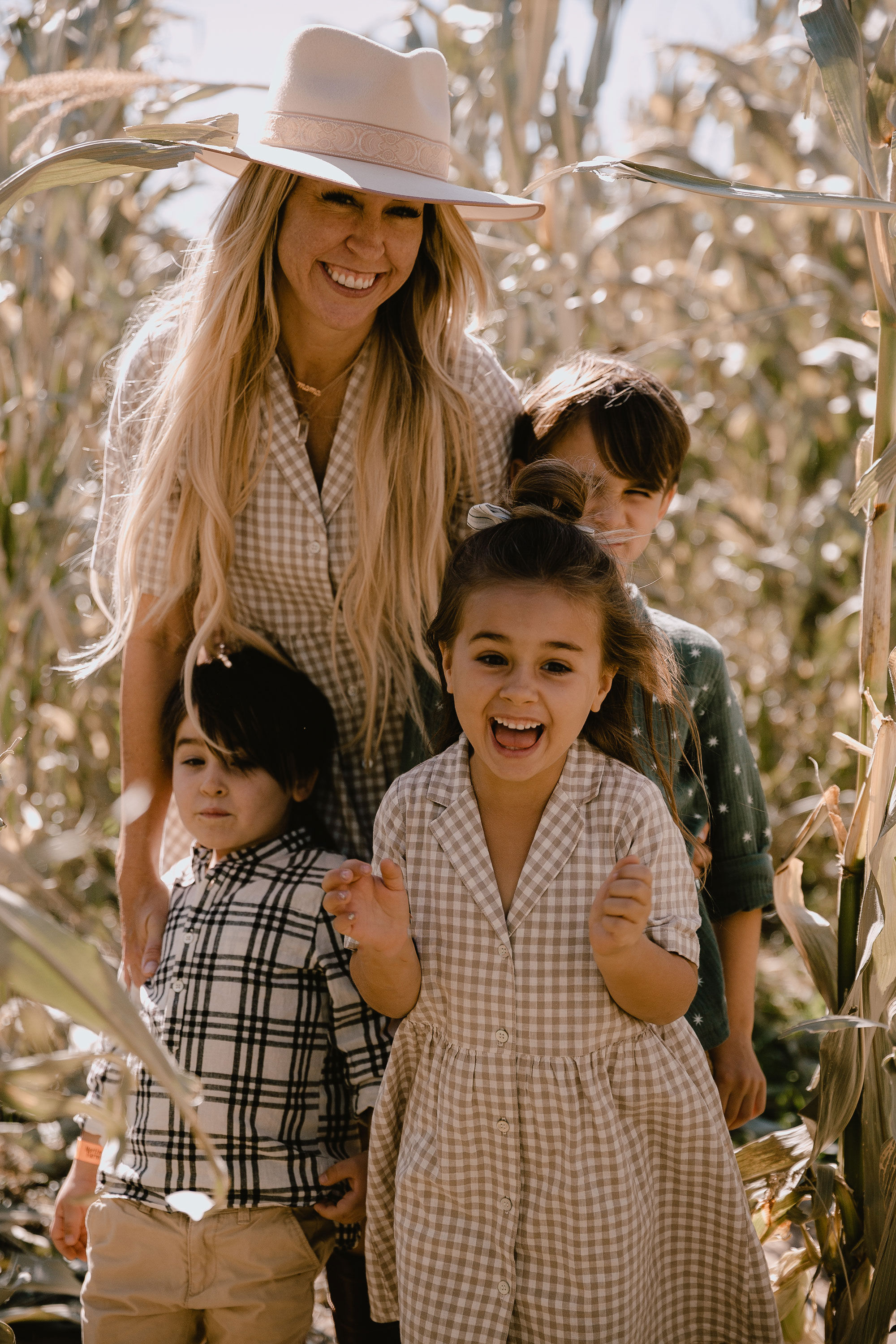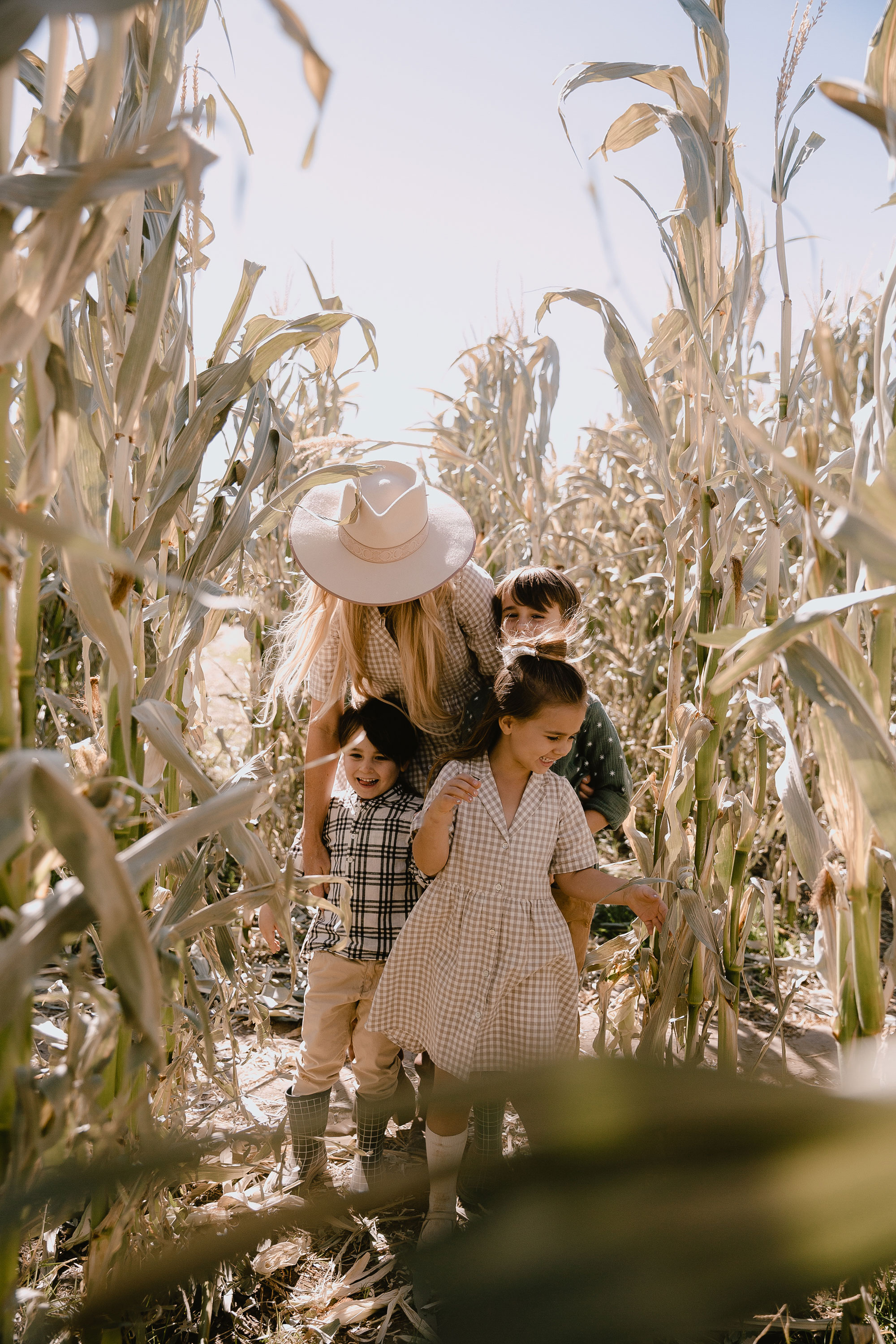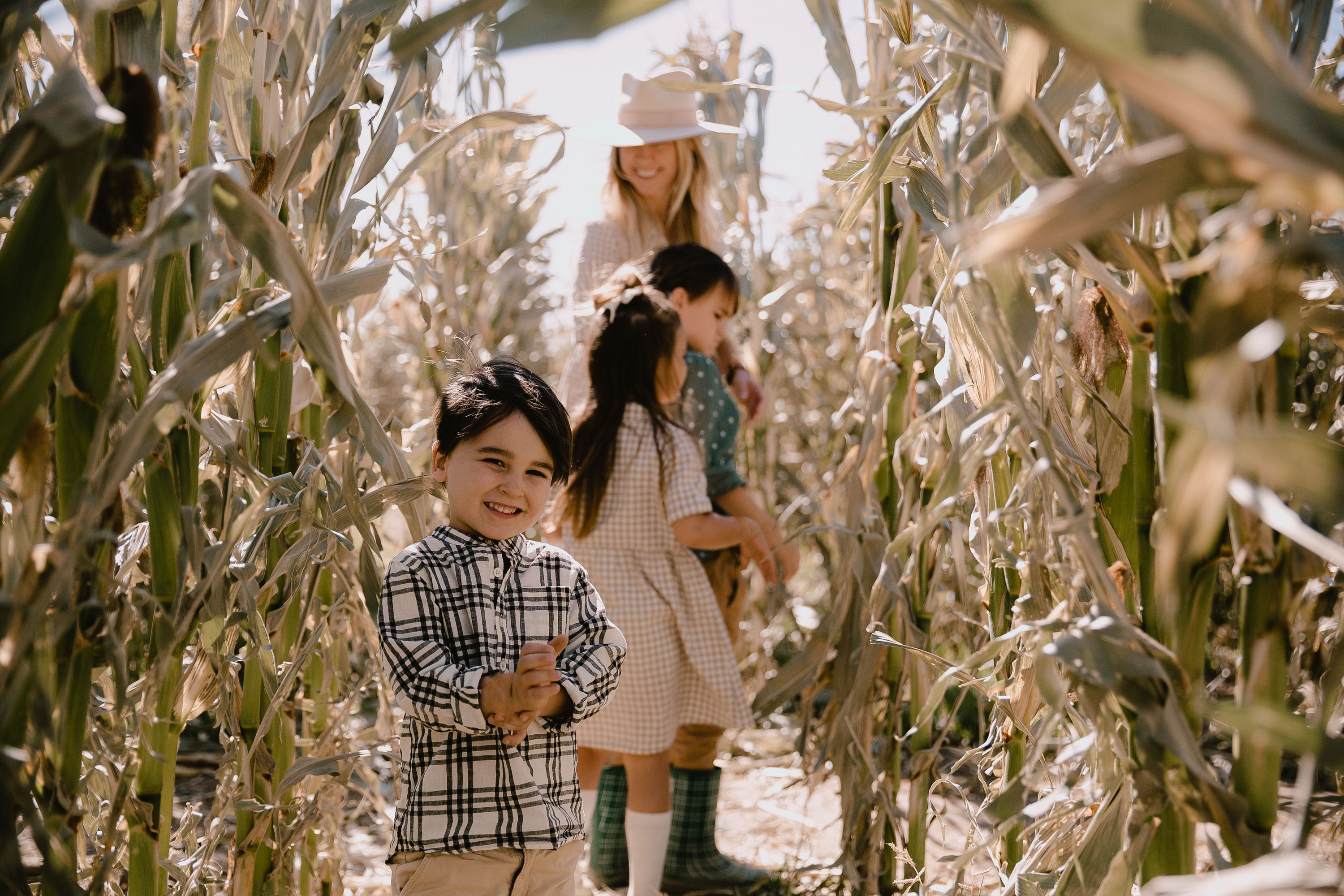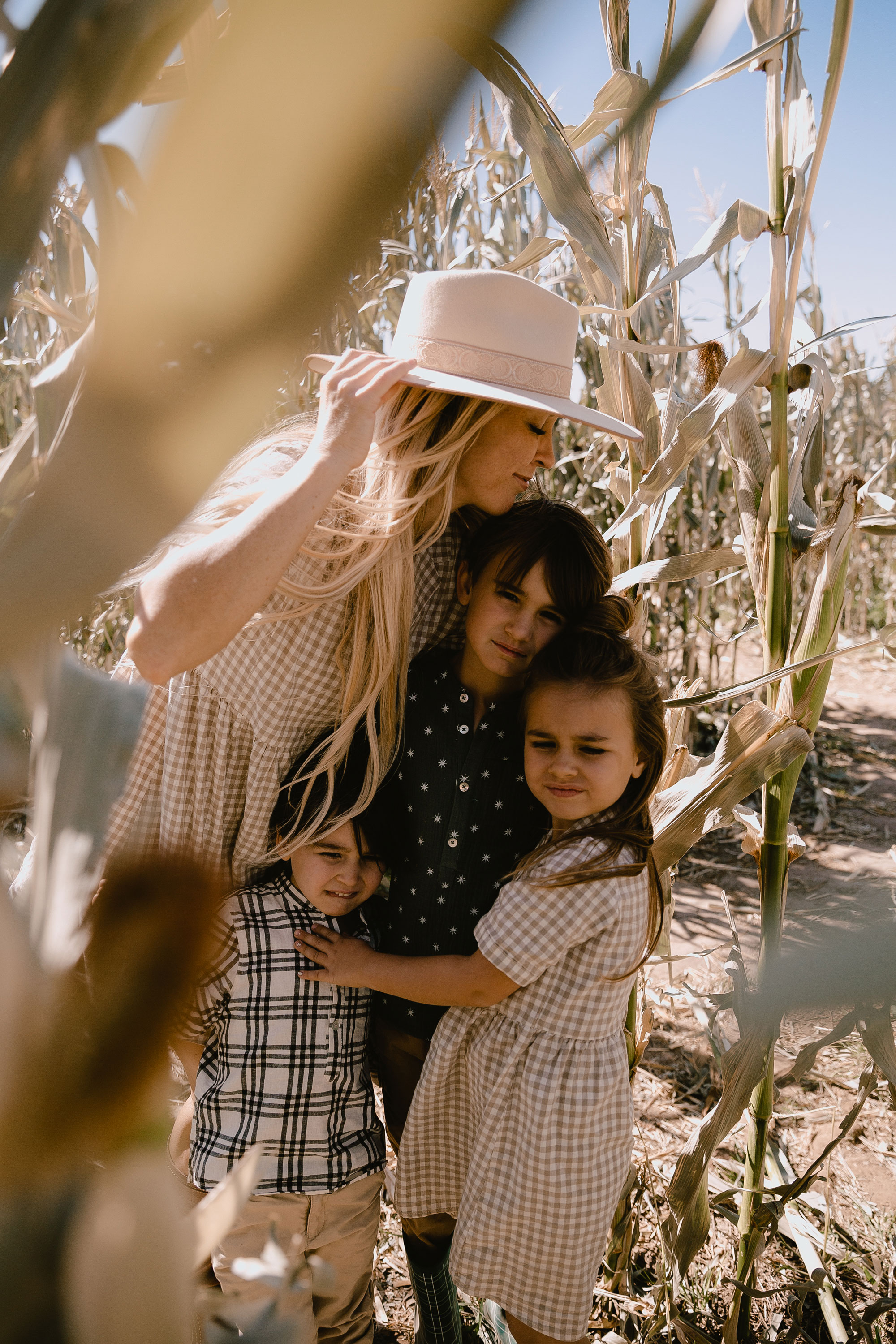 So this is how we're finding fall in the desert, but I want to hear how you are, and what your go-to fall outfits are! 
All photos by Jenna Wilkes Photography, edited using my new Presets, coming soon!
This post has been created in collaboration with Bohemian Mama, but as always, all opinions expressed are my own.