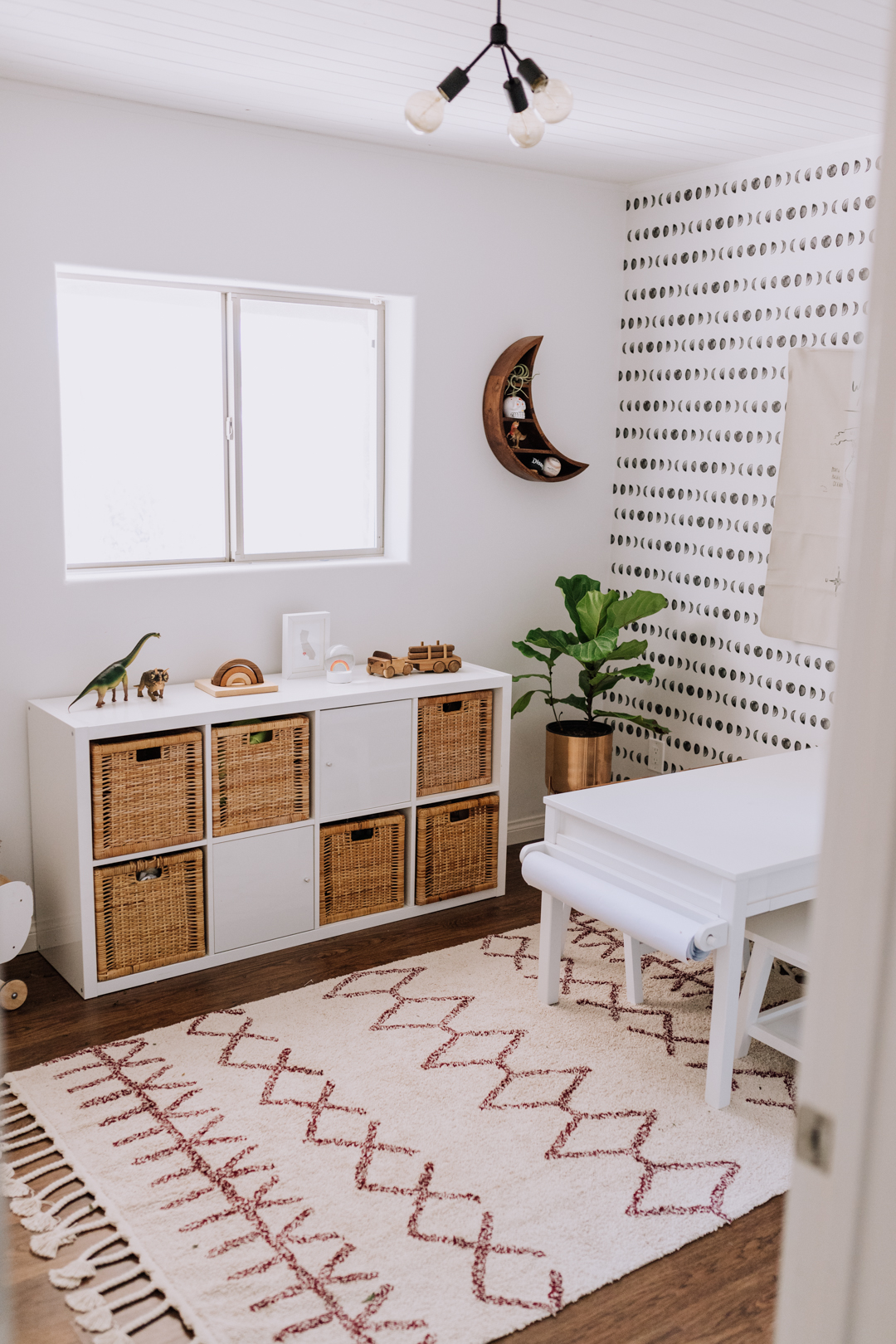 Our little playroom has been one project I have been working on slowly over the past several months, and one of the rooms that has taken the longest to get together! With every room project I say this, but these things always takes longer than I want them to. I want to share a little backstory to this space first, but don't worry, links to everything are at the bottom of this post!
Part of the delay here was that when we first moved in, we still had to finish our master suite addition. You may recall from this post that the addition portion was formerly just framed out in the studs, but now contains our master bedroom, master bathroom, and my office. So, while construction was going on in our master bedroom, my husband and I crammed a bed in here and used it as our bedroom for a few months. There are three smaller bedrooms on this side of the house. The other two are the kid's bedrooms, so this one was a spare.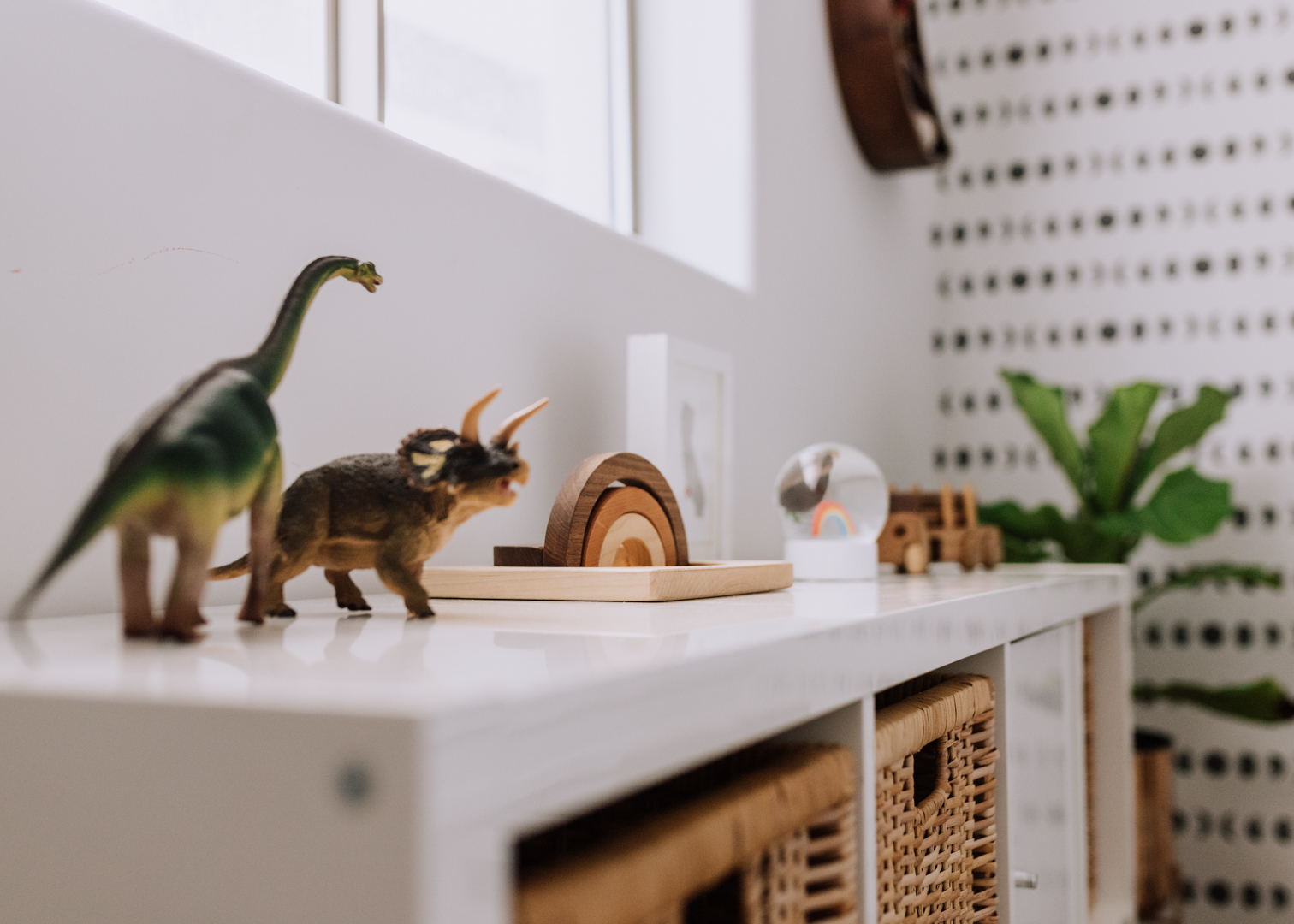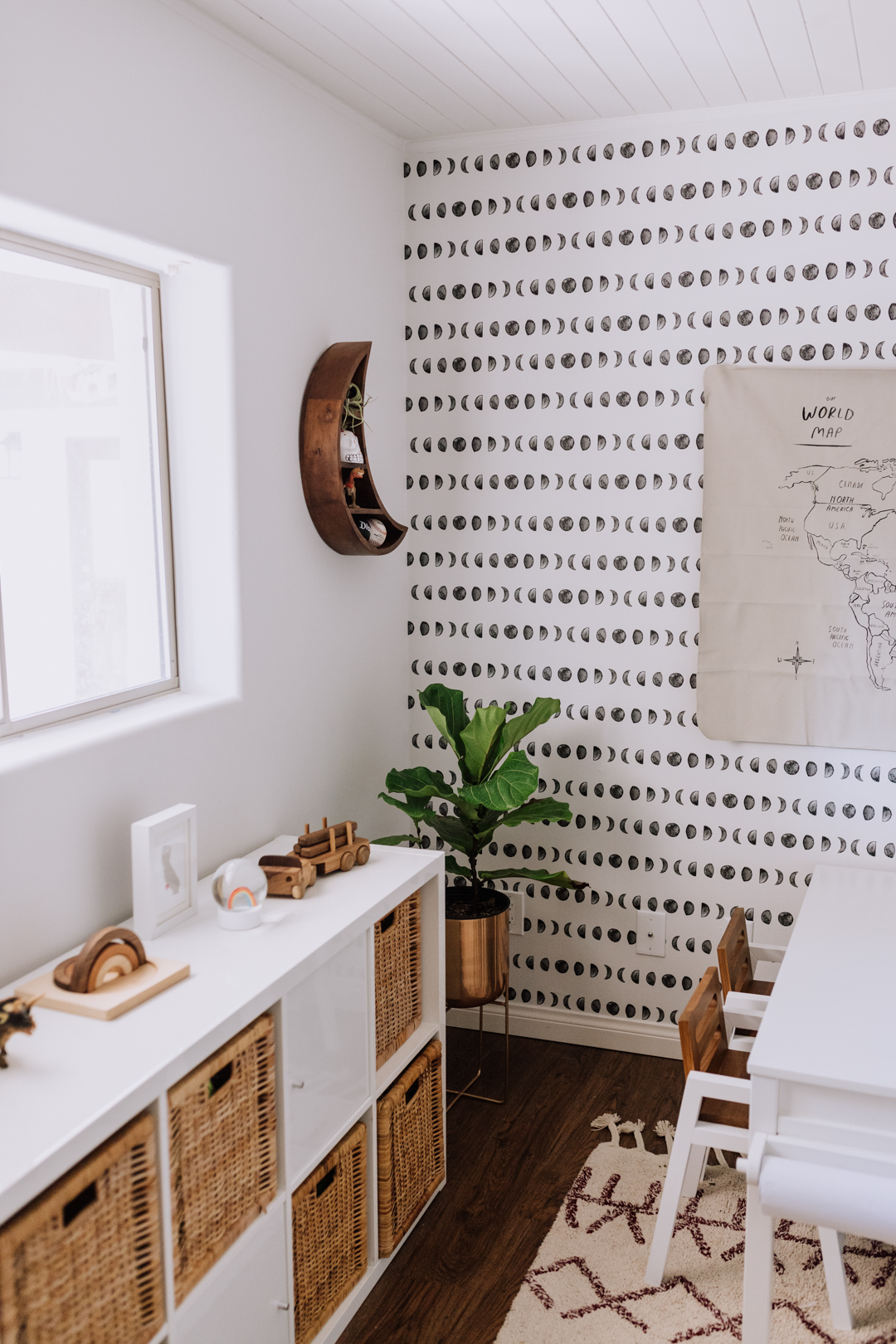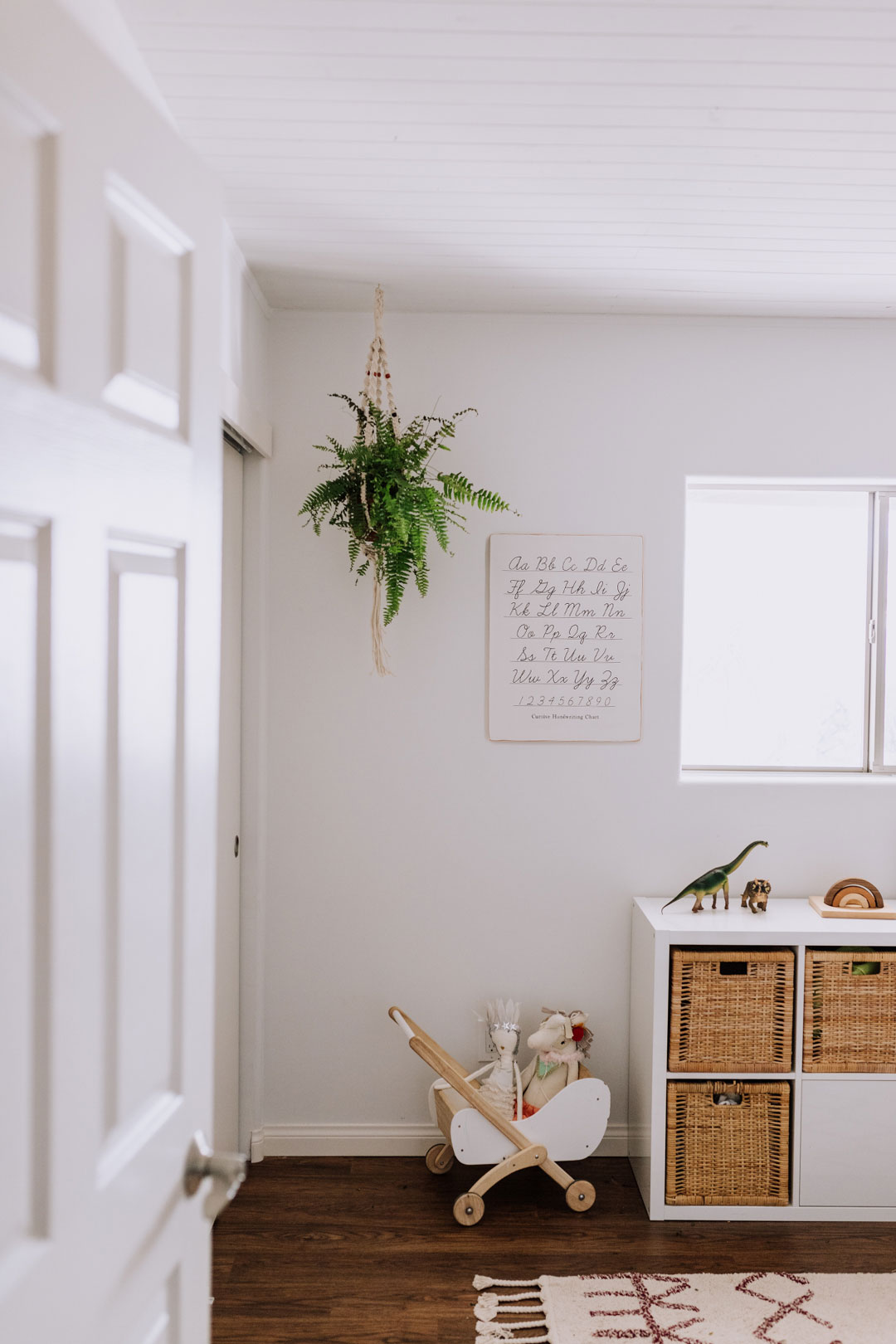 Lucky for me, my boys actually asked to share a bedroom. All of my kids have shared rooms together in some form or another since basically they were born, so I was totally on board with the idea! Eventually, this will become one of their bedrooms and they can each have their own. But for now since we had the extra space, we decided it could be their playroom! My goal is to keep all of their toys here, so we can keep our family area a [more] neat and happy space for us all.
One of the challenges with this room is that it is SO small. The original footprint of the home had these small bedrooms and this one is actually the smallest of them all- roughly 8×8. So whereas I often see people use a loft space or a bigger open area for a playroom, we were more limited in here. I initially got some bigger furniture pieces for this space without planning it out too well and ended up having to repurpose them elsewhere.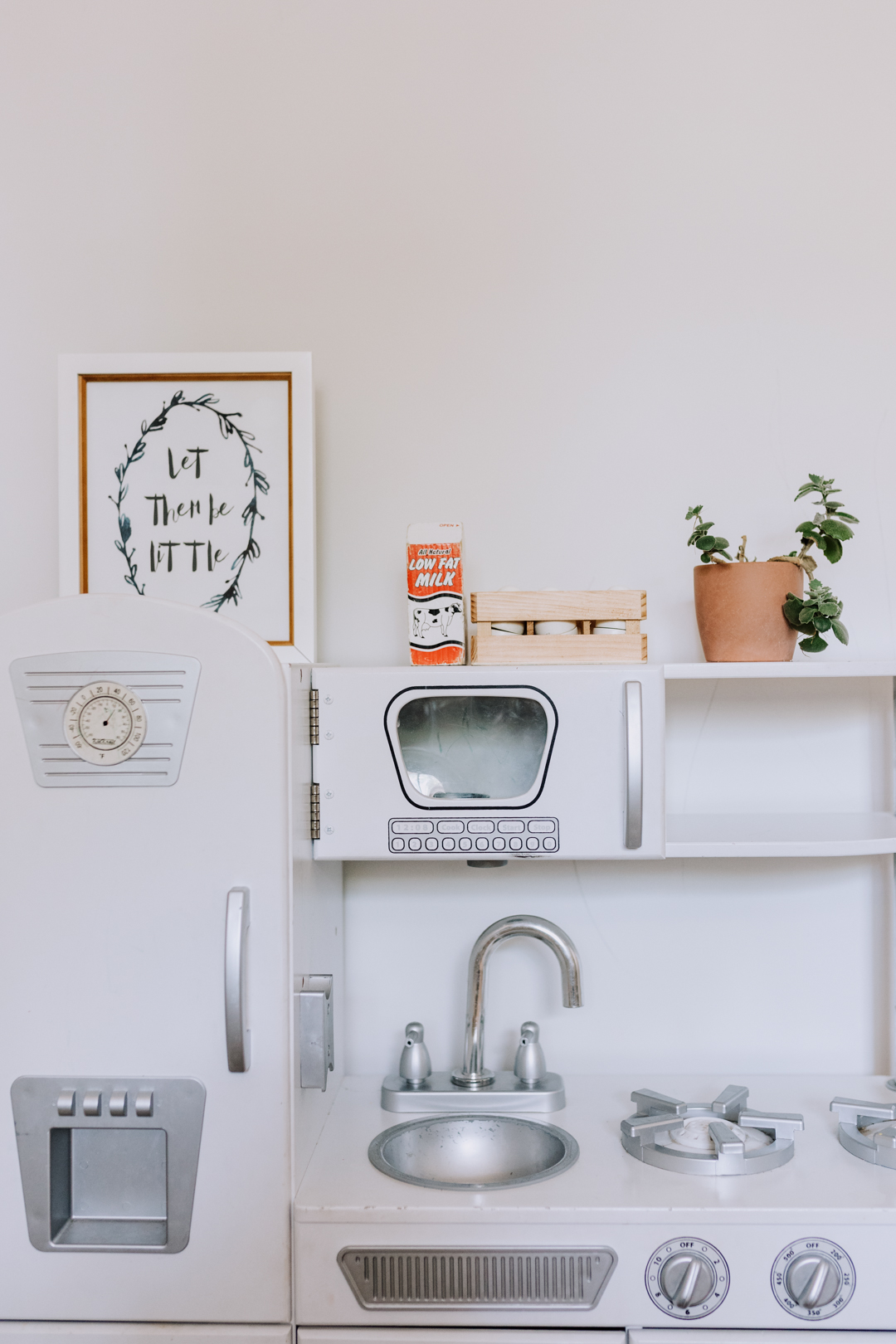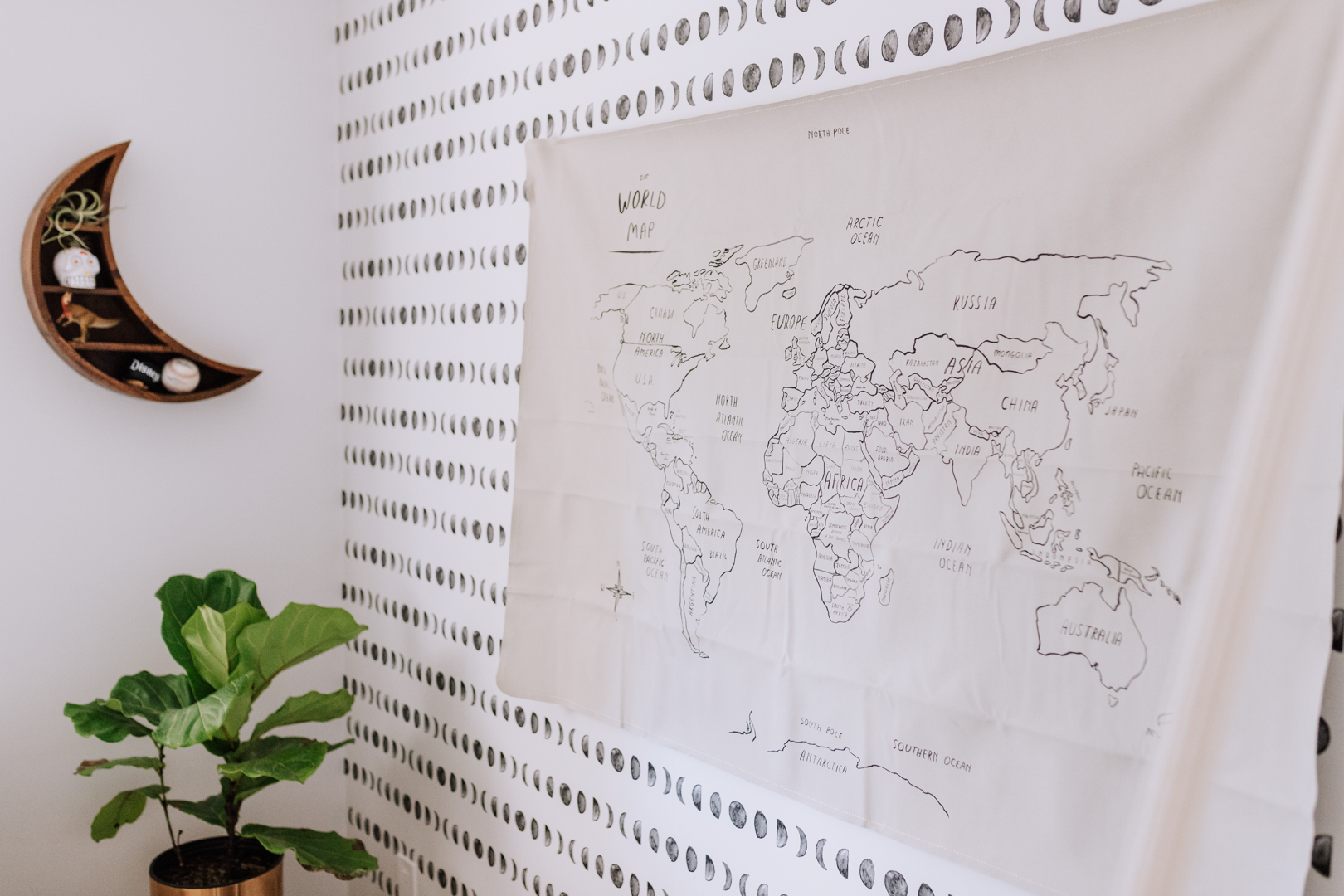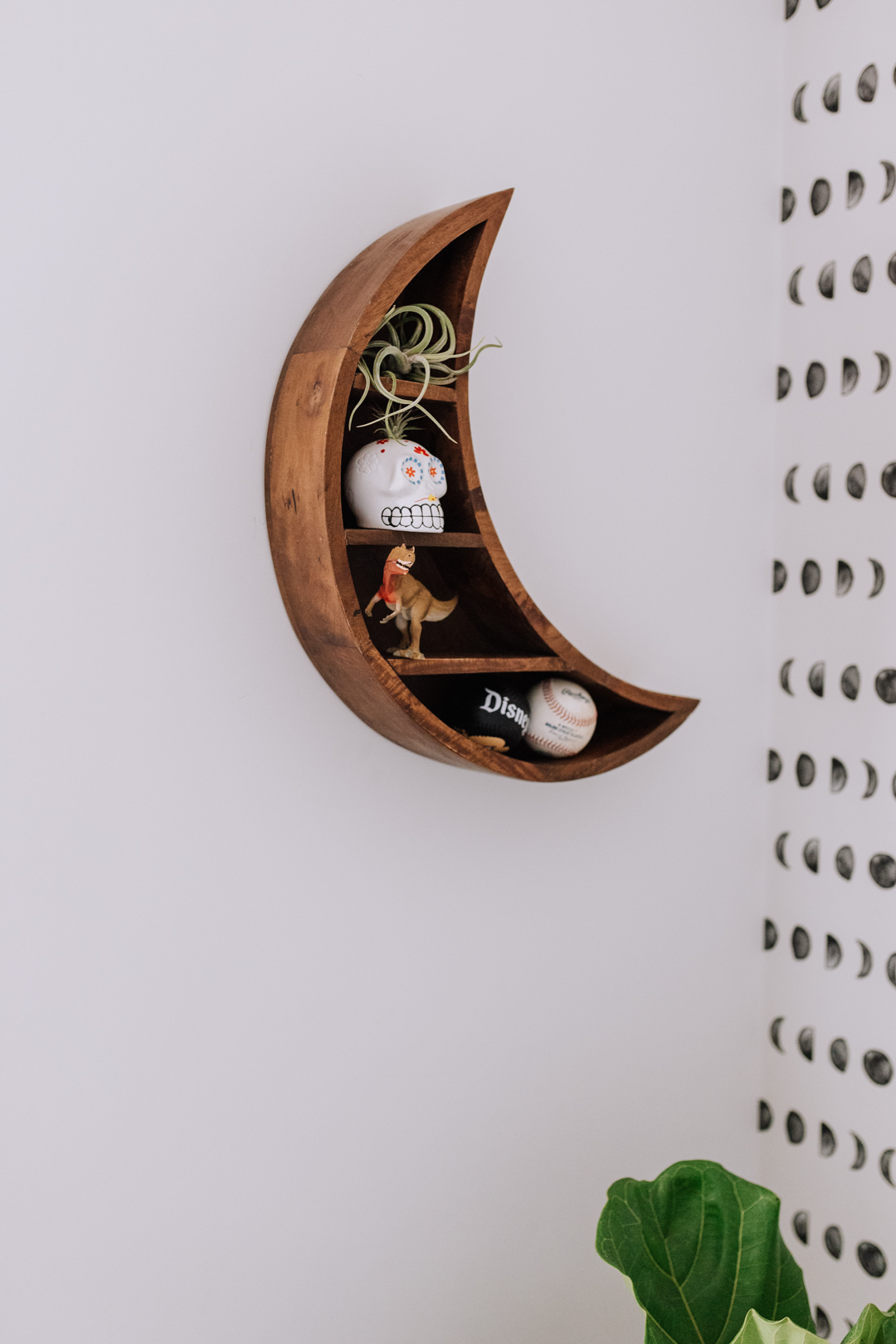 On the other hand, I kinda love that this room is small. We purposefully try not to keep a ton of toys in our home. Obviously all of the kids have toys, and we hold on to the ones they love. I keep out the cute ones, and store the brightly colored plastic ones away. We try to donate regularly and we don't bring in a lot of new things for birthdays or Christmas. We try to keep all things we bring into our home intentional and minimal.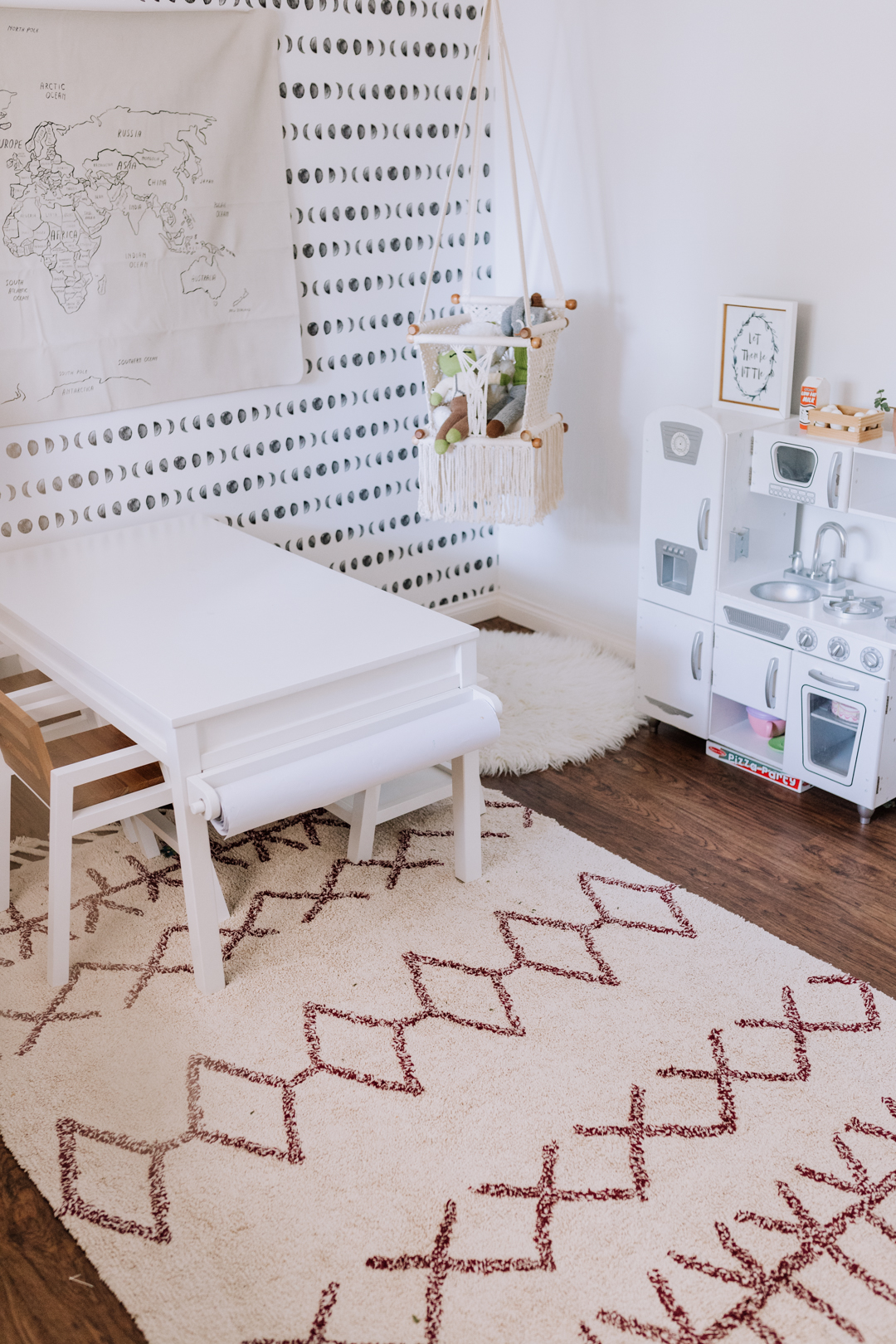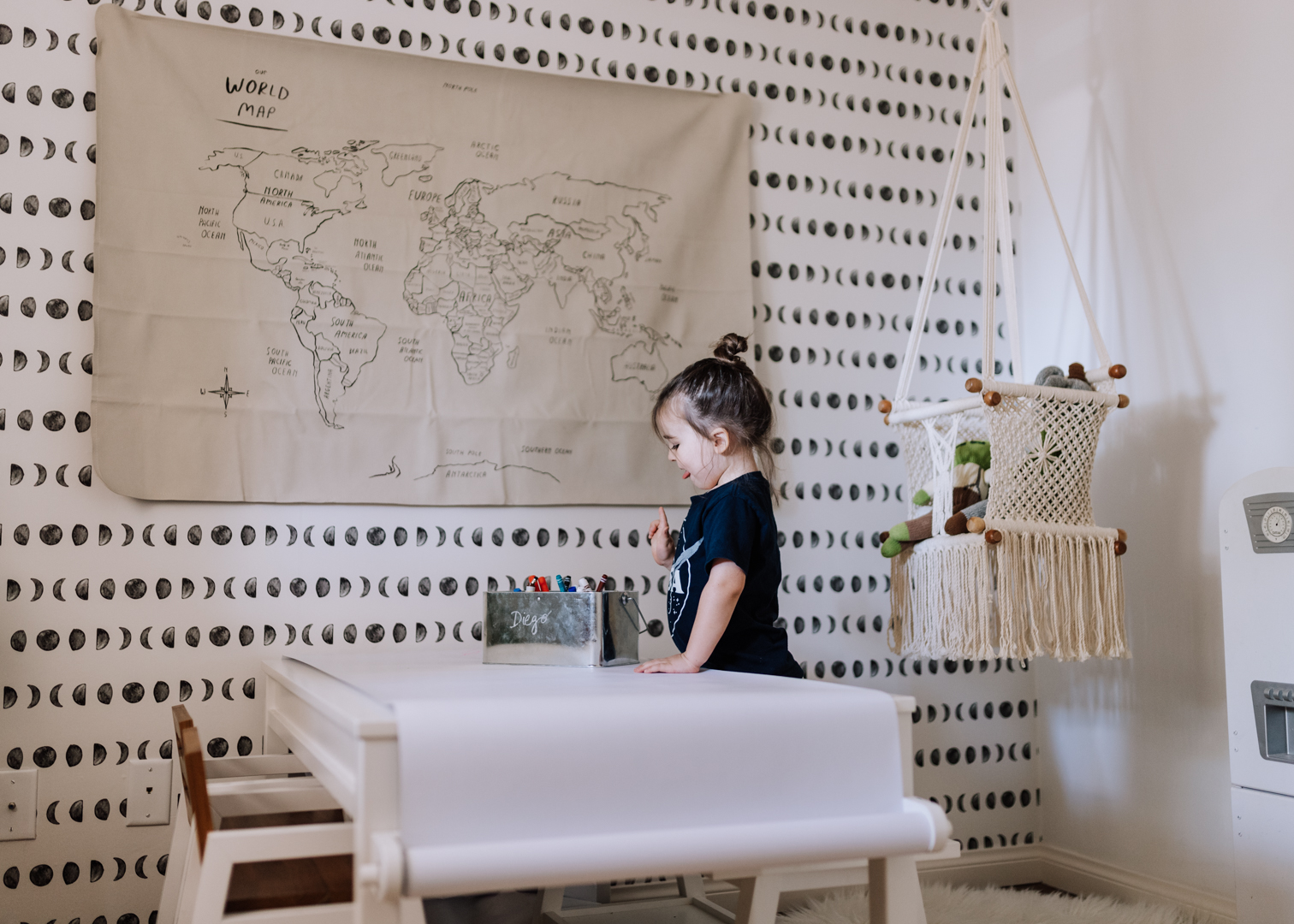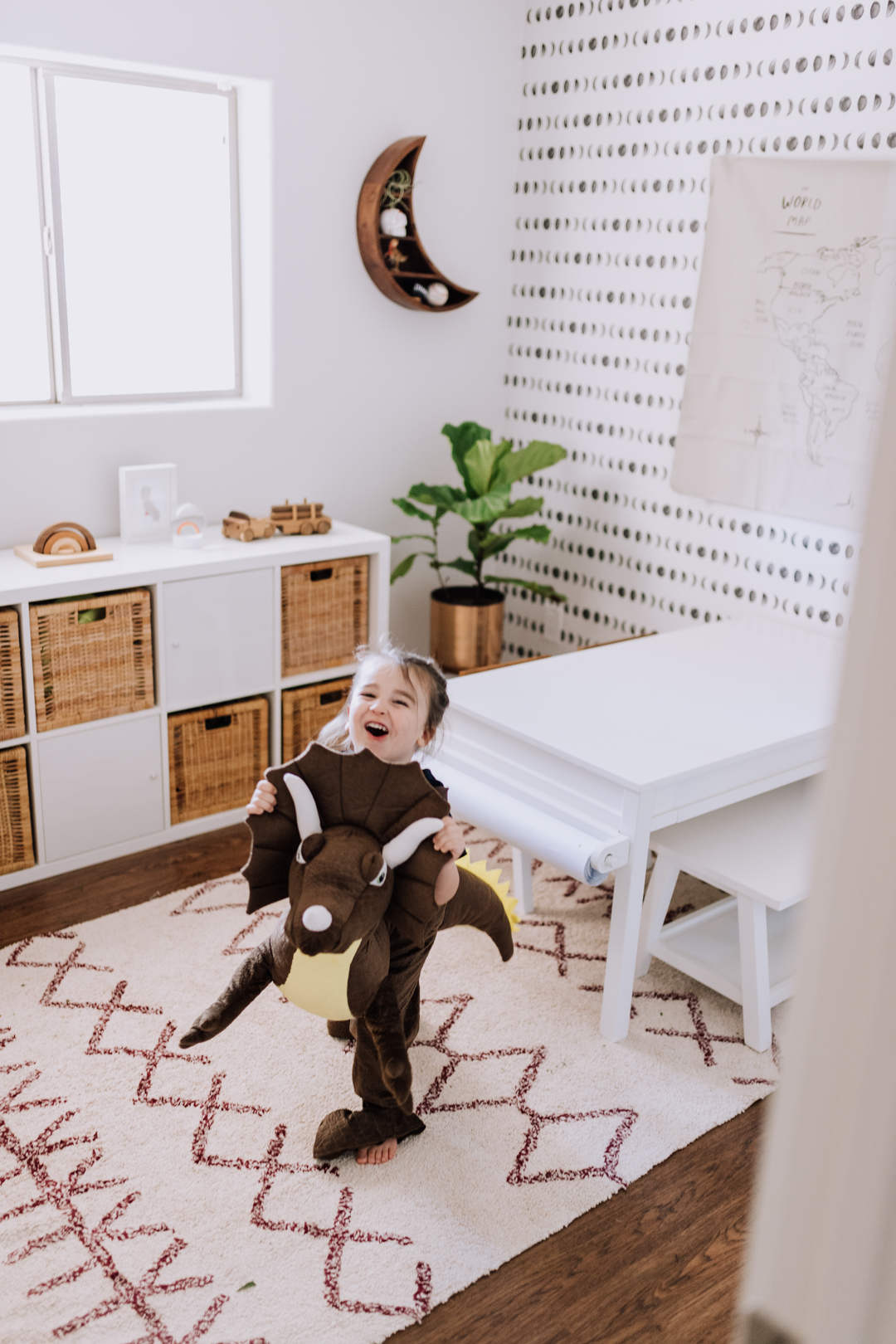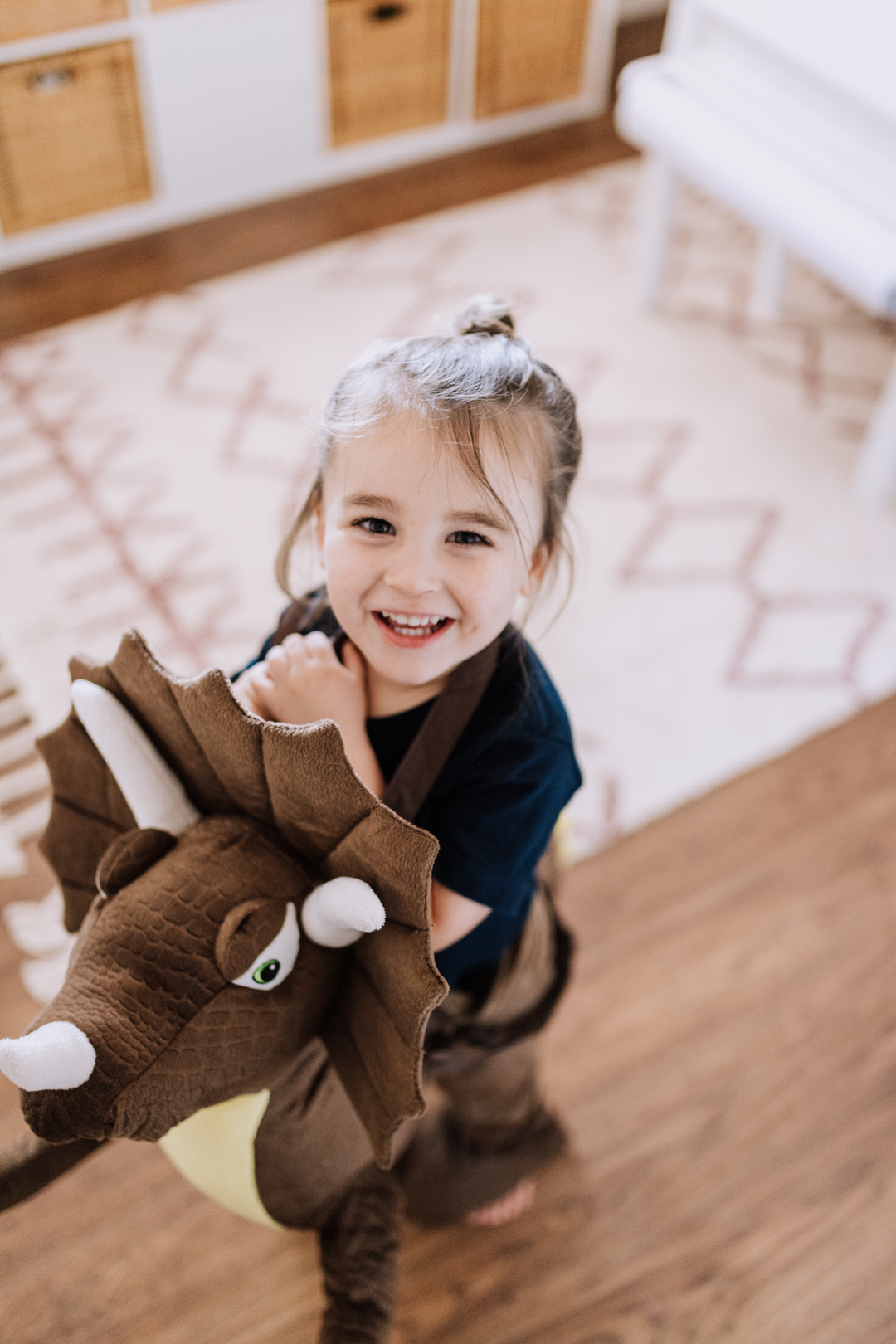 And because everyone loves a good before and after, here is the scary pic of this room right after we first bought the house: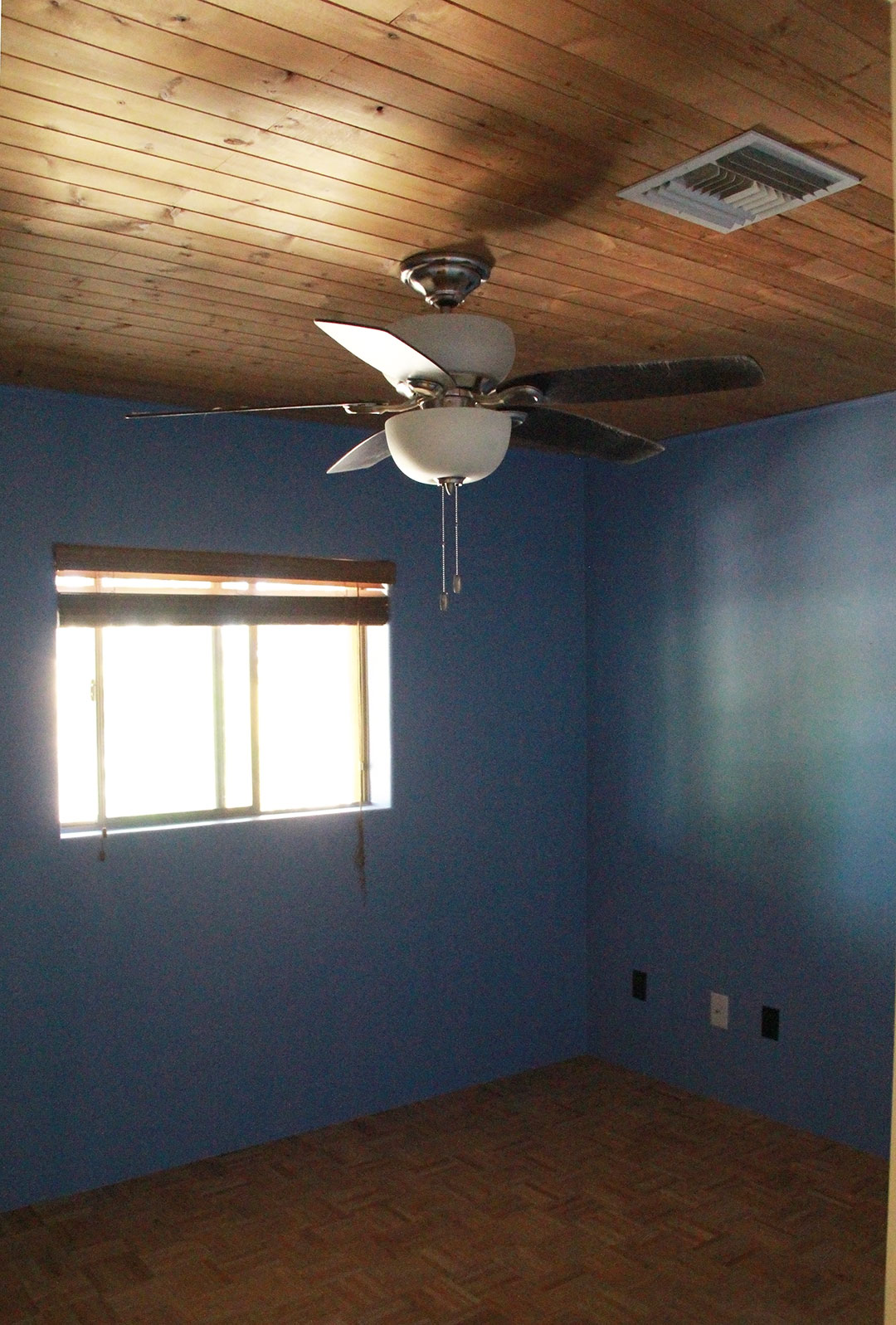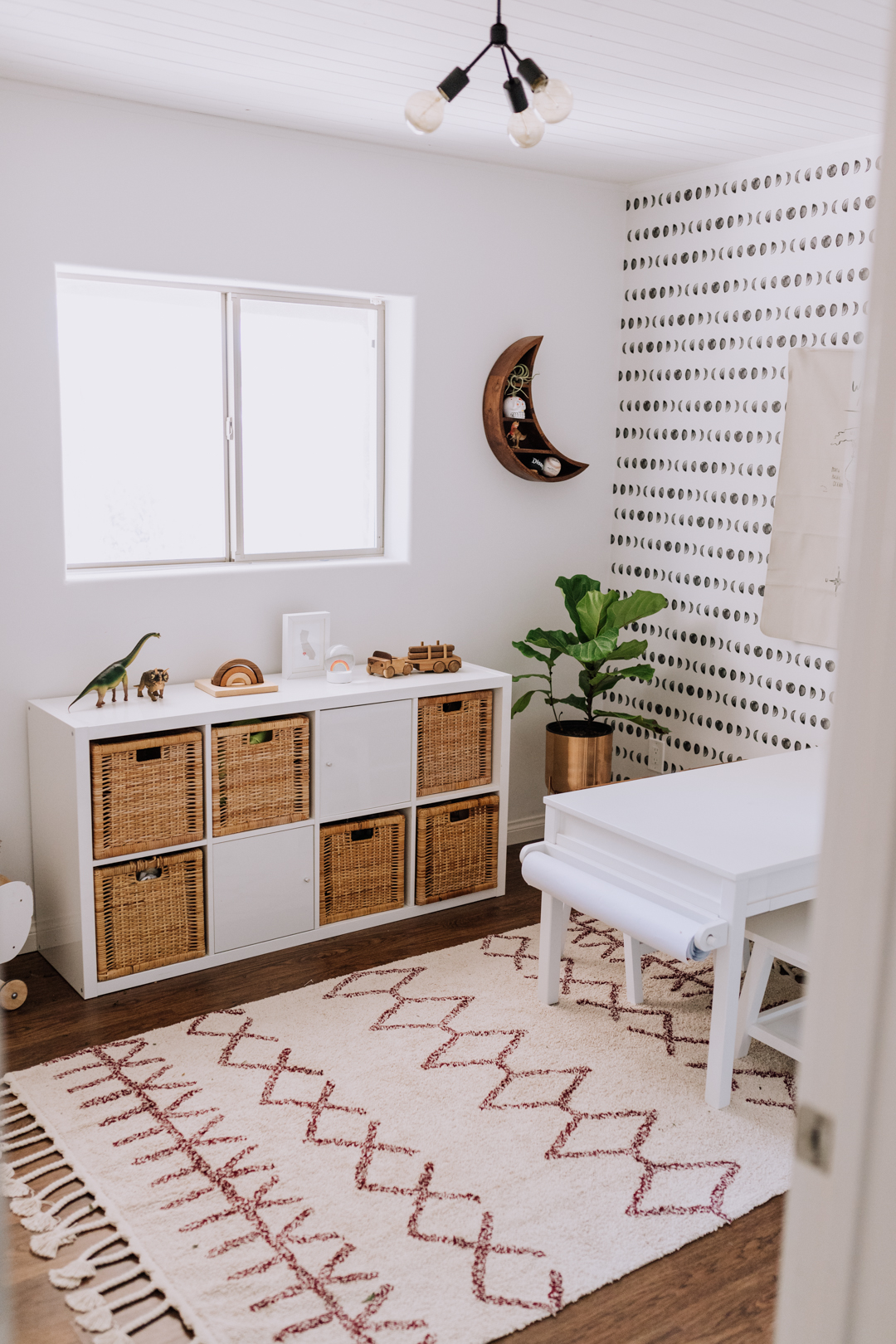 Such a change, right? I painted the ceiling and added the wallpaper myself! Just goes to show how a few small changes can make a big difference! Tagging all the sources below for you guys:
wallpaper c/o Rocky Mountain Decals
washable rug c/o Lorena Canals
cursive handwriting sign c/o Our Kindred Home
This post contains some affiliate links. Some product was gifted [and is noted above] to me for the purpose of this room. As always, all thoughts and opinions are my own. Thank you for supporting brands that help support this blog!